Gold: US Domestic data performed well, dragging Gold prices
XAUUSD Gold prices are moving in an Ascending channel and market price is consolidating at the top of the channel and Horizontal major resistance area.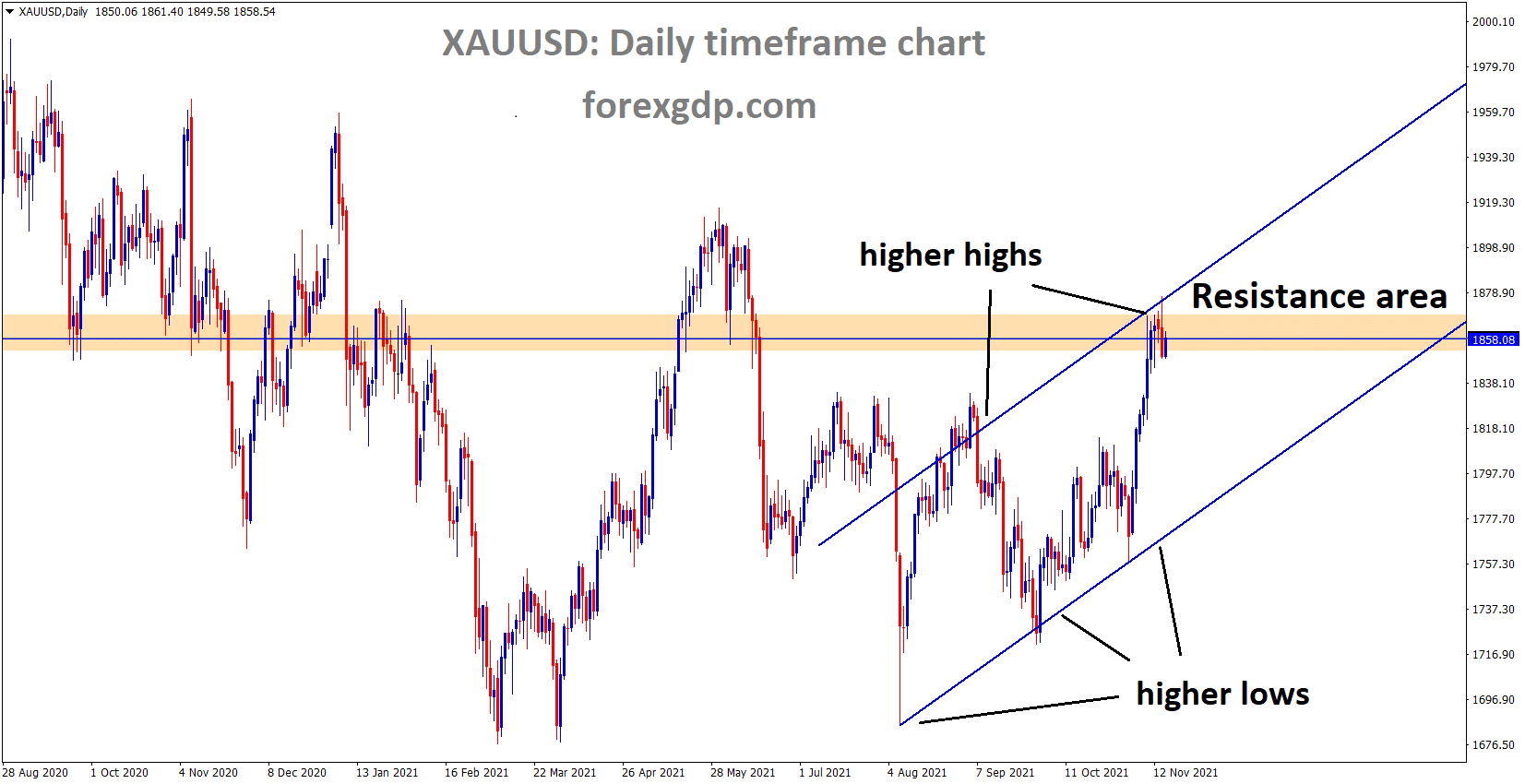 XAGUSD Silver prices are moving in the consolidation pattern and market price stands between support and resistance areas.
Gold price fell after US Retail sales published at positive numbers last day.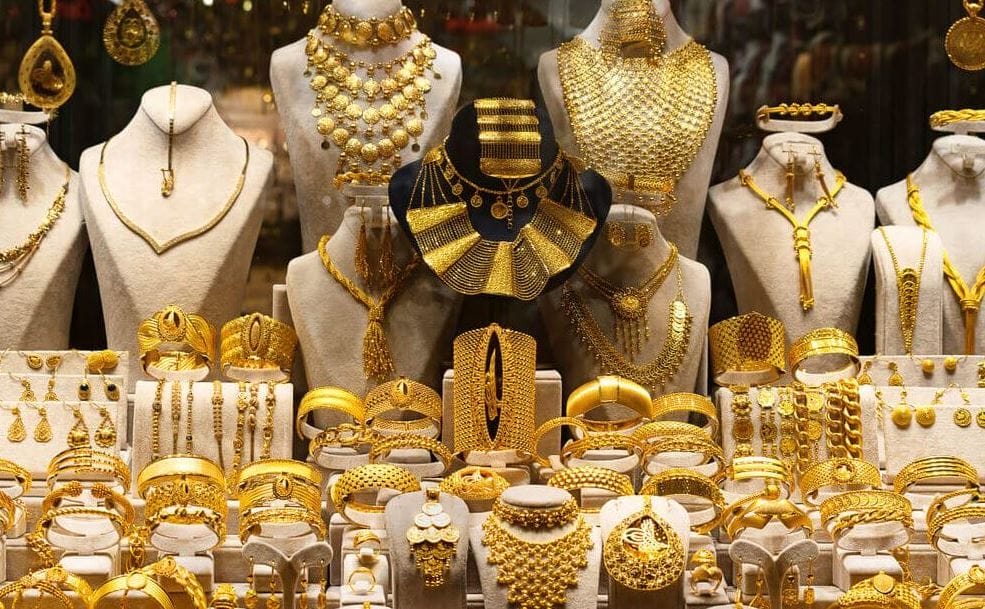 10 year and  30-year US Treasury yields went higher, short term 2 and 5 years failed to break new highs.
And ST. Louis Fed President James Bullard commented that FED would do the tapering process faster soon to compensate inflation prices higher.
US Retail sales data makes key driver for National economy of Consumer spending strength indirectly shows.
US Economy path recovering is visible by Economy data performing well in recent months.
US Dollar: US Retail sales jumped data printed
USDCAD is moving in an ascending channel and the market price stands at the middle of the channel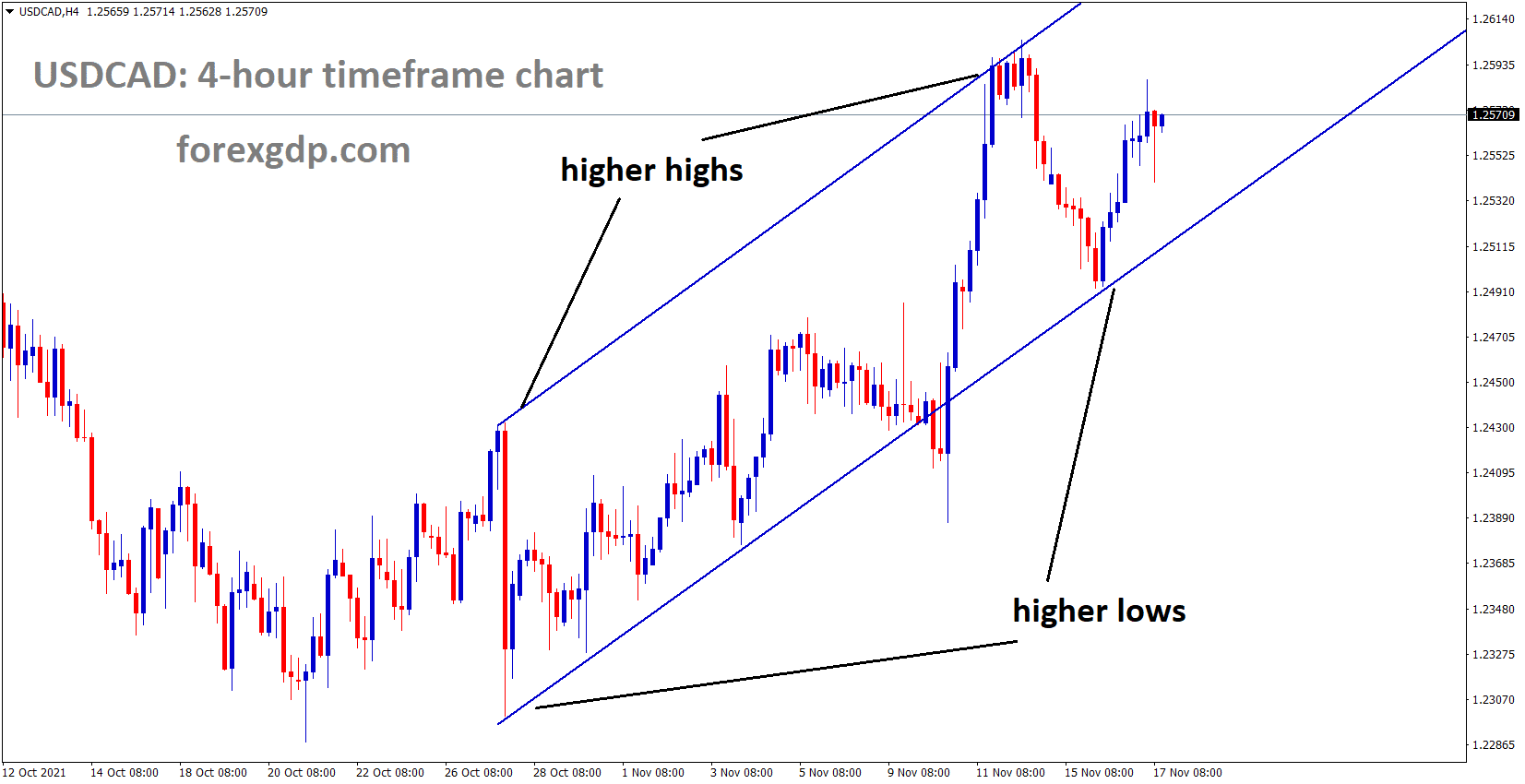 US Dollar index inched higher towards 96 marked today as yesterday US Retail sales data beat the estimated price as 1.7% versus 1.4% forecasted and 0.80% previous reading.
And St. Louis FED President James Bullard said to Bloomberg TV that current inflation is well above FED Targets.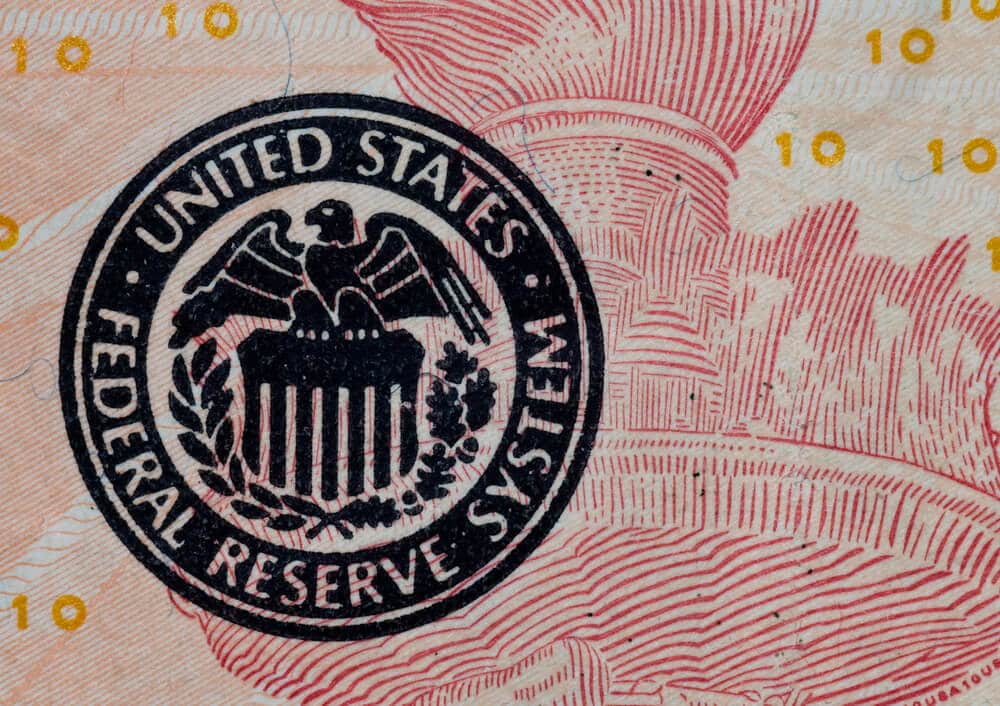 Asset purchases will soon be reduced to 20 billion per month in the next meeting and stopped at the first quarter of 2022.  And his view was two rate hikes in 2022 if domestic data continued to support our targets.
US Domestic data performed well in last month, and continuing this performance in coming months will be helpful for US Dollar to Upside.
EURO: French Finance minister speech
EURUSD is moving in the Descending channel and touched the lower low area of the channel.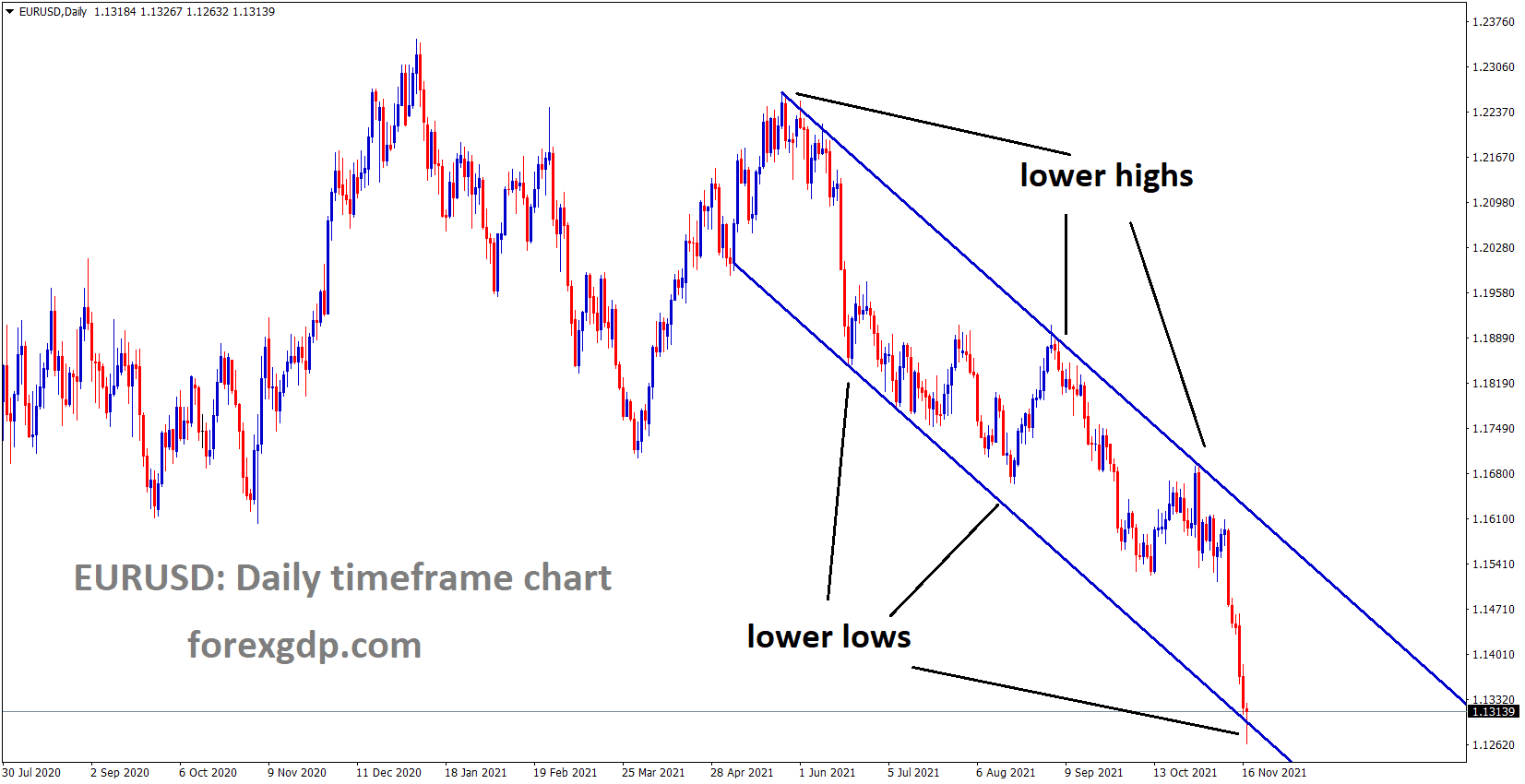 French Finance minister Bruno Le Marie said the current inflation pressure is temporary and soon be down next year.
But we remain cautious about higher inflation prices.
And French people have been suffering a lot due to inflation pressures now. We need to increase the wages of workers in certain sectors that are facing difficulties to find staff.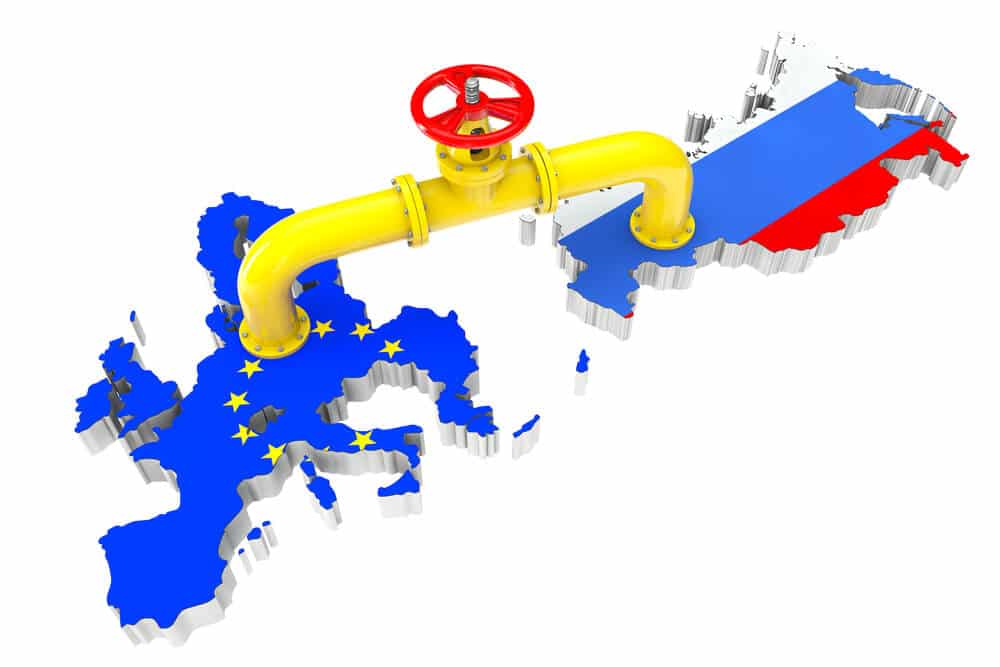 Natural Gas prices are rising in the EU and US because of Nord 2 stream pipeline has not opened and faced difficulties from the Germany side.
Germany wants proper assets and resources to operate a gas pipeline and proper certification, so now Russia requires certifications from Germany to operate the Nord 2 stream gas Pipeline.
China Evergrande crisis depth higher
EURUSD went lower last day to 1.12600 level after 16 months low due to US retail sales beating expectations.
And China Evergrande crisis makes worry for more, online sales units are closed, and more defaults are spreading to investors.
Nord 2 stream pipeline has been temporarily stopped by Germany due to proper regulations not being followed by the company.
China still has not followed the Phase one US Trade deal after the speech is a worry for the Global nation.
Euro is waiting for Eurozone CPI data in the week for further directions.
UK Pound: UK CPI and Employment data came well above expectations
GBPUSD is moving in the Descending channel and market consolidated at the Lower high area of the channel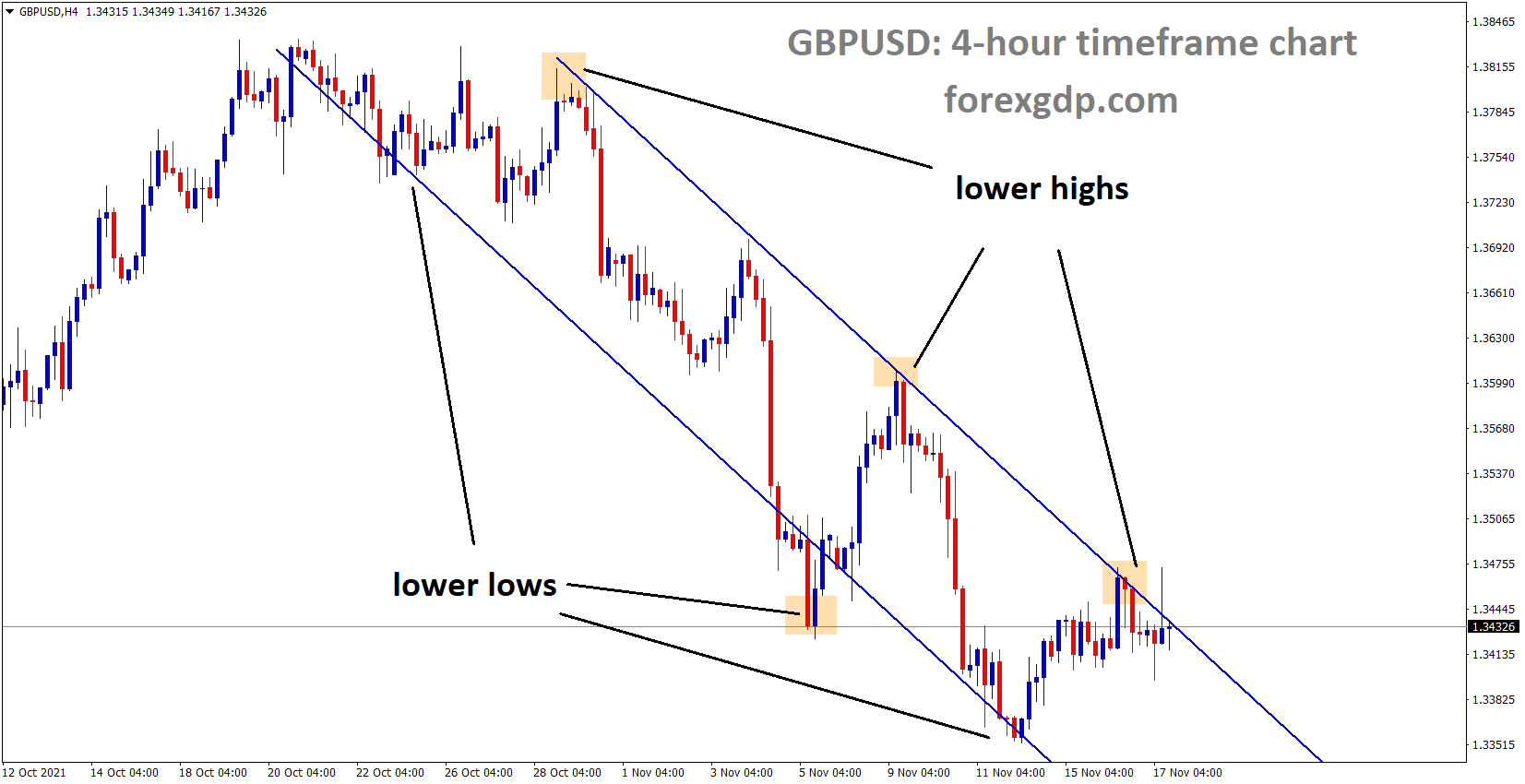 UK CPI inflation data printed at 4.2% versus 3.9% forecasted, and the previous reading was 3.1%.
And Yesterday Jobs data performed well as 247K printed versus 235K previous reading. The unemployment rate fell to 4.3% versus 4.5% last reading.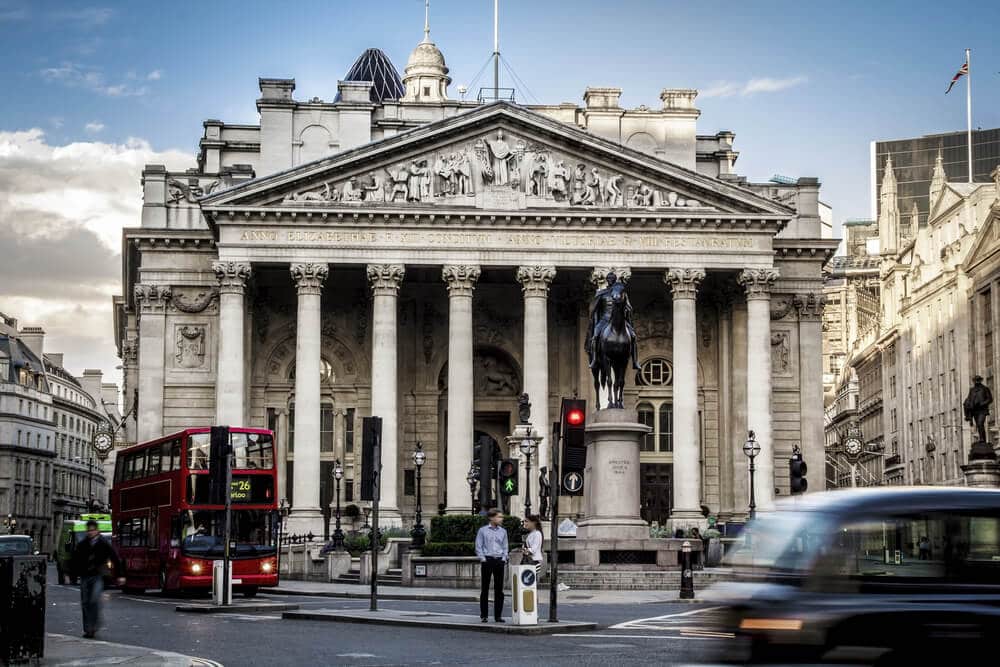 Now Bank of England must have constraints to do rate changes in the December meeting.
The Following events will push the Bank of England to do rate hikes such as Supplies concerned, Energy crisis, inflation higher and Job data performing well.
And Bank of England Governor Bailey will plan for rate hikes like 15bps in the December monthly meeting.
Canadian Dollar: OPEC+ nations did not raise supplies
CADJPY is moving in the Descending channel and market consolidating at the Lower high of the channel.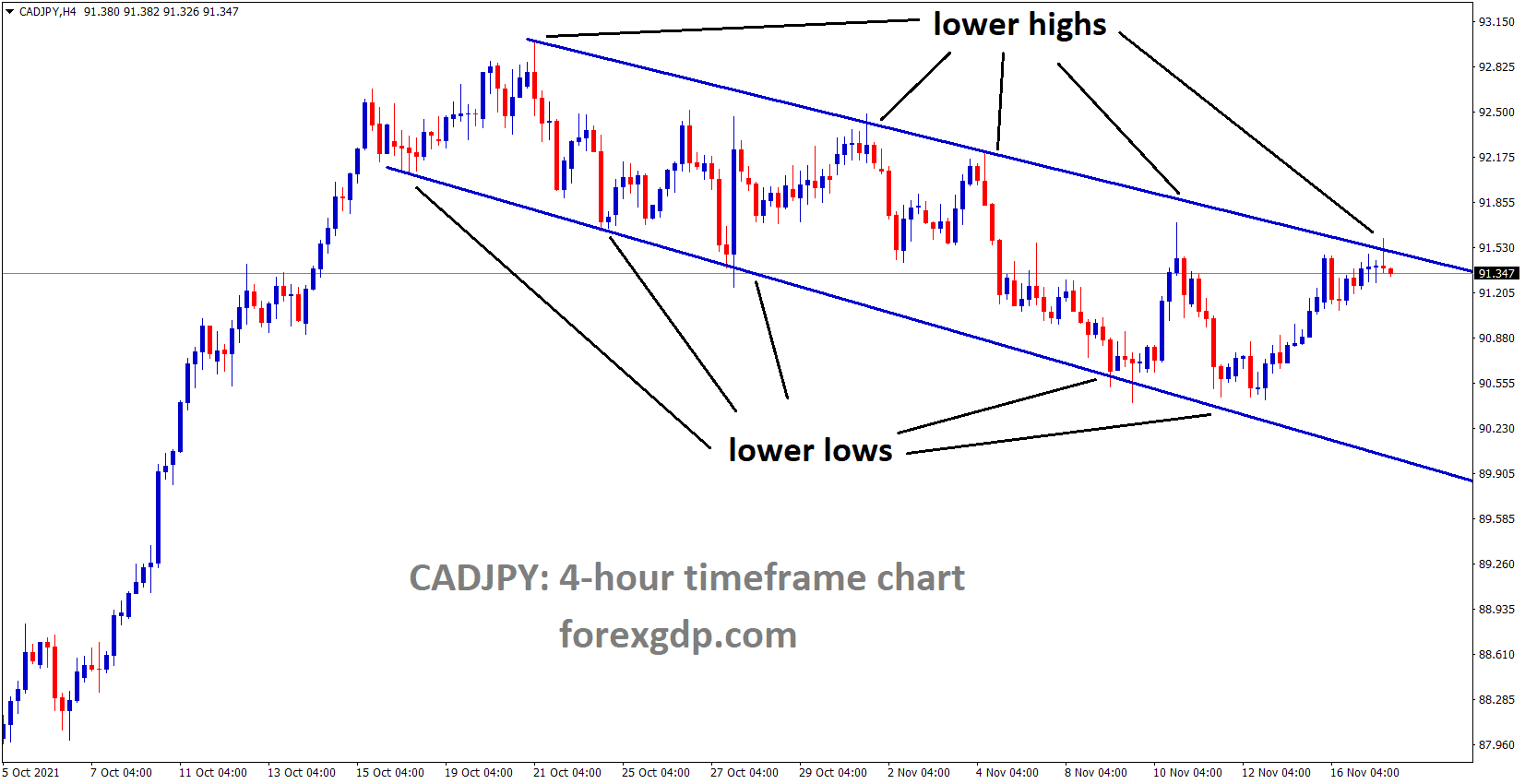 OPEC+ committee forecasted the demand for Oil is 5.5 million BPD for 2021 and 3.4 million BPD for 2022. Due to the Covid-19 increase in EU and UK Energy has made slower in more regions.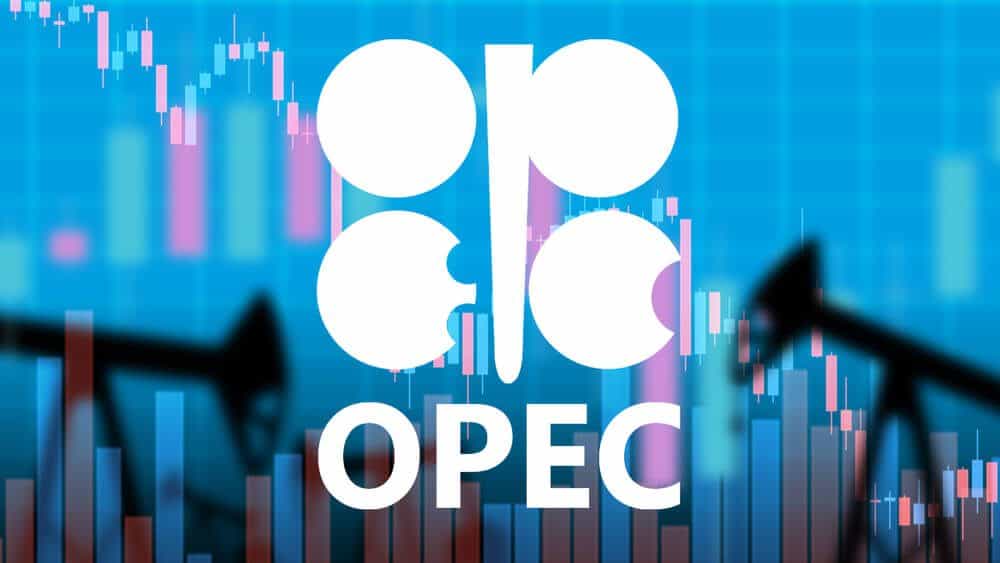 So, supply happened this year, and the OPEC committee will be more cautious on the supply side and need not increase any additional production from here.
US Dollar made stronger after retail sales went higher and pulled back Oil prices lower.
And Canadian Dollar was more affected by Oil prices this week.
Japanese Yen: Japanese Machine orders came below expectations
CHFJPY is moving in the Descending channel and has broken the major horizontal support area and now going to retest the Major support area.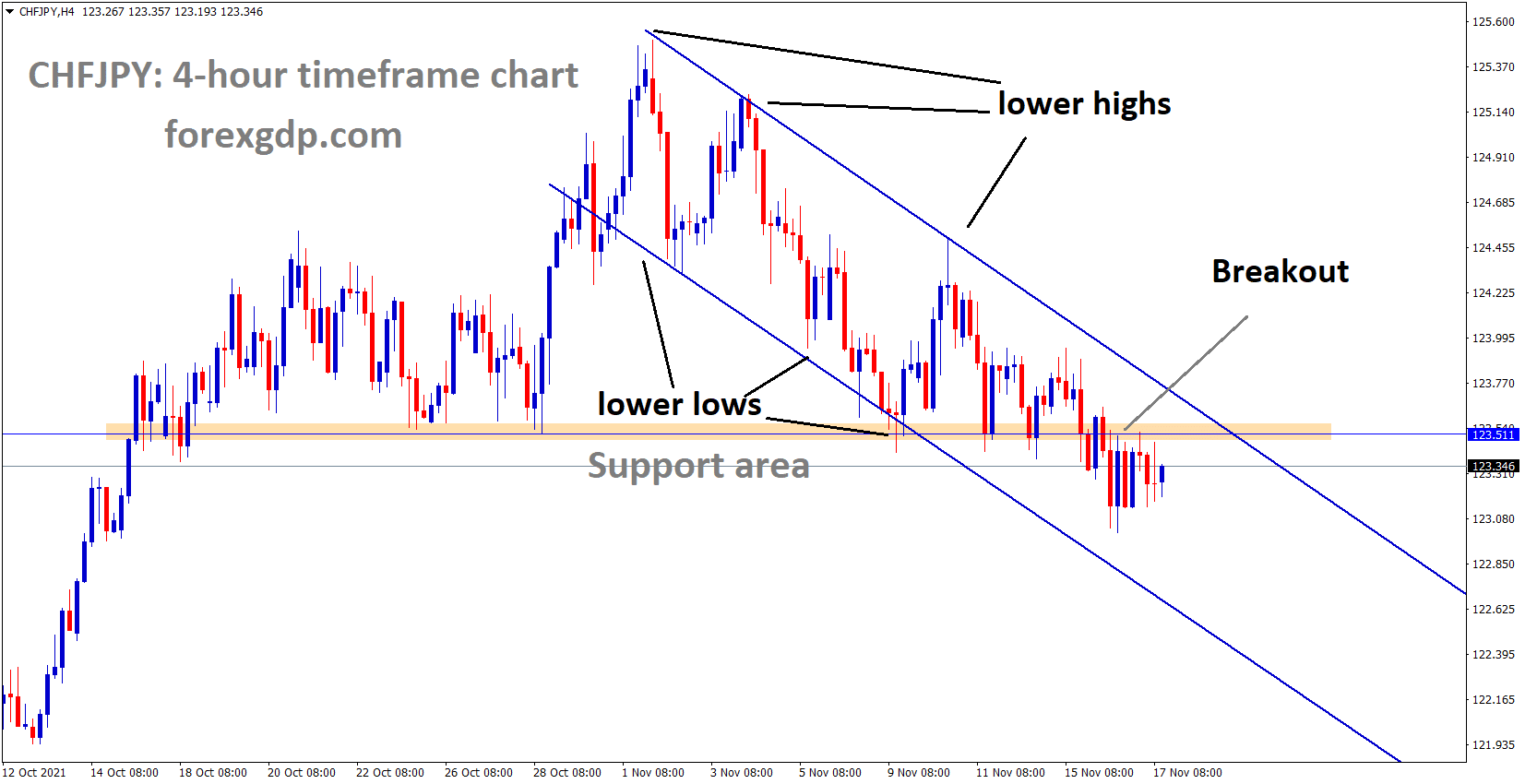 UK Pound makes higher against Japanese Yen after Stronger CPI data printed last day; Employment report printed higher numbers this week.
And Current PM Kishida makes proper stimulus to arrange for recovering pandemic and needs more stimulus to cover all pandemic affected areas in Japan.
Japanese Core machine orders came below expectations this week, and 12.6% annually came.
The UK wish to play Article 16 on Northern Ireland protocol, but the EU said if triggered, then the UK will face tit for tat trade war stance
Australian Dollar: Australian Q3 wage numbers forecasted
AUDNZD is moving in the Descending channel and fell from the lower higher of the channel.
Australian Q3 Wage index expected to rise as 2.2% y/y this week. Better than expected data will boost the Australian Dollar in the near term.
Last day Australian Dollar fell about 0.50% after the US Performed Strong retail sales data.
After Germany suspended the regulatory efforts on Nord 2 stream pipeline from Russia, natural gas prices rose higher.
Nord 2 pipeline was built and completed and not do proper certification with Germany.
Now Germany asks companies to do proper assets and resources to hand over them to operate with proper certification.
The company told reporters that they did not know how long it would take for the certification process.
New Zealand Dollar: New Zealand PM Jacinda Ardern Speech
GBPNZD is moving in an Ascending channel and market consolidation at the top of the channel.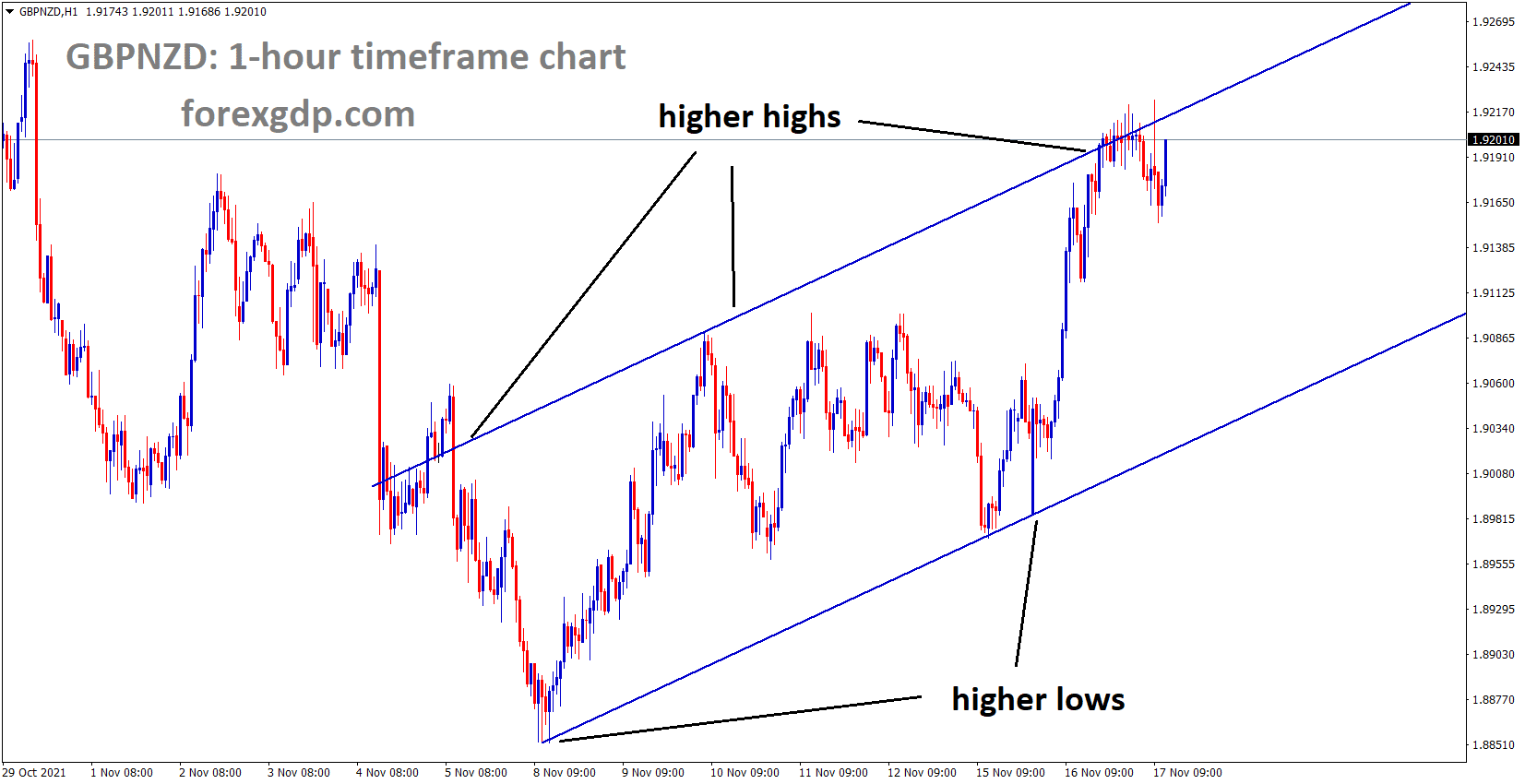 New Zealand PM Jacinda Ardern announced that Auckland would open border restrictions from December 15.
And Auckland People will see other border people and communicate soon, 90% of Vaccinations are completing this month and do vacations and Christmas holidays to spend more easily next month.
Auckland accumulated a third of New Zealand population rate of 5 million people.
And Very positive news for New Zealand people to travel without restrictions from next month's makes tourism revenue higher, and retail sales will be higher.
Swiss Franc: US secretary Janet Yellen Speech
USDCHF is moving in the Symmetrical triangle pattern and touched the Top end of the pattern.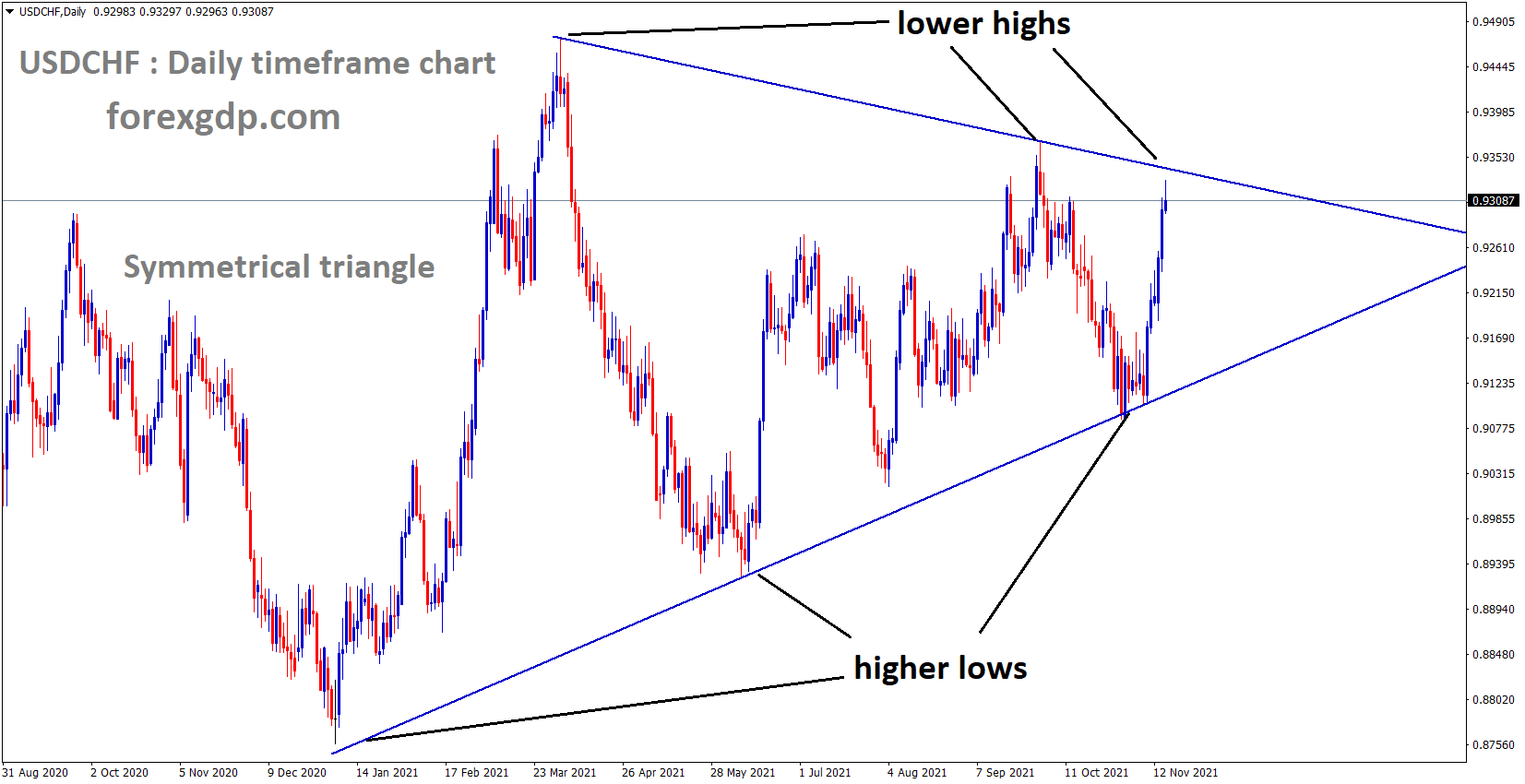 US Treasury secretary Janet Yellen said that the default deadline of US Debt ceiling time was extended to December 15 from December 3rd.
And Yellen has given a deadline for limit increasing to congress for cautious mode.
And US 10-year yield marked higher to 1.644% last day after Debt ceiling time was extended.
Swiss Franc made lower after US Dollar strong bulls found in the market.
---
Don't trade at your free time, instead trade the markets only when there are confirmed trade setups.

Get confirmed trade setups here: https://www.forexgdp.com/buy/