US Dollar has gained as FED failed to deliver additional stimulus.
But this is a shorter gain for the US dollar.
If GBPUSD breaks the recent bottom level will lead to another fall in 1-hour time frame chart.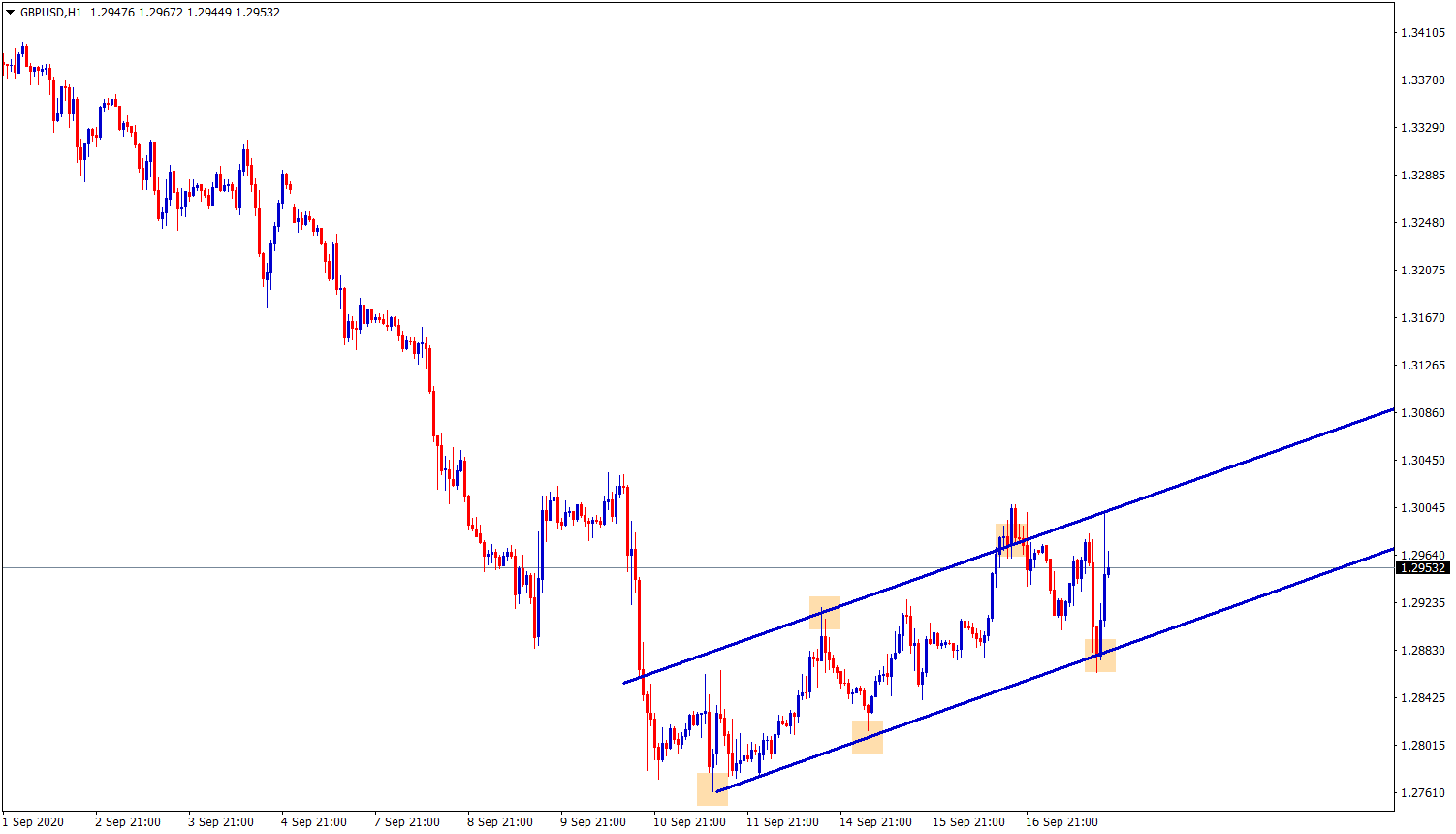 FED plans to keep the rate zero until 2023, central banks also expects a contraction of 3.7% compared with the previous estimate of 6.5%, while growth expectations in 2021 and 2022 also revised to lower to 4% and 3% from 5% and 3.5% respectively.
FED expects the labour market to achieve a stable level and inflation target to 2%. This would drag US dollar in short term.
Britain investors sentiment are down
Bank of England interest rate decision remains unchanged today.
BoE members plan to implement negative rates from FEB 2021 for inflation to shoot up and the unemployment rate to become stable.
This would drag Great Britain Pound to lower levels as investor sentiments are in a downturn now.
Latest monetary policy announcement from the UK remains unchanged but the additional stimulus is expected, this could drag GBP in future.
Internal bill is passing through parliament, European president already told UK diminishing Brexit deal with EU.
UK Prime minister Boris Johnson passed internal bills in parliament, within his ruling party members were disappointed and House of Lords is waiting for a final decision this week.
Australian Economy is Stable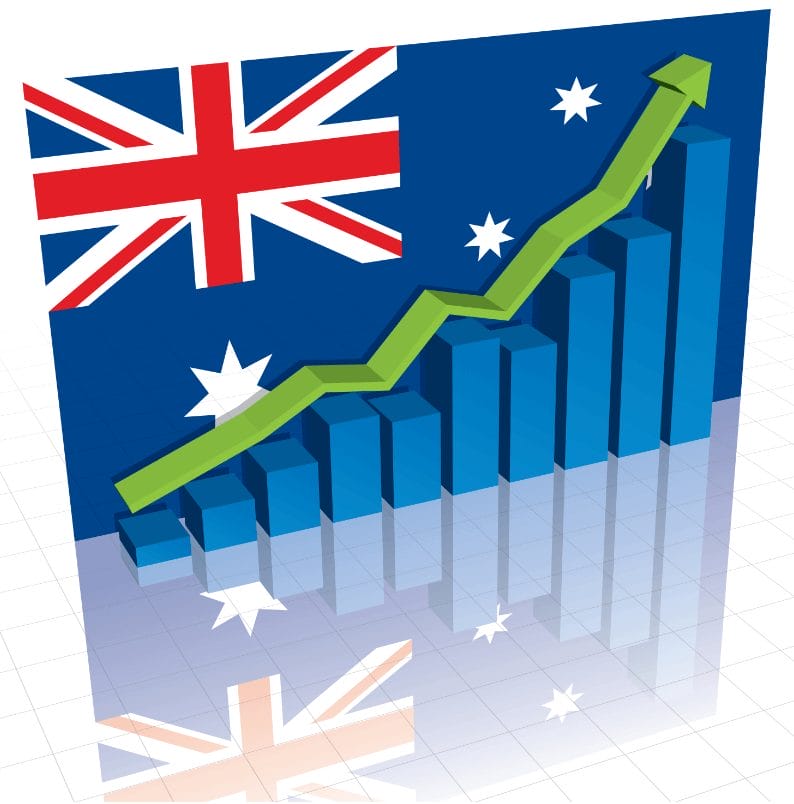 Local job Australian data comes in better; the actual rate comes at 111k as previous 114.7k.
The unemployment rate for August came at 6.8% over 7.7% expected. Australian dollar boosted up by after news.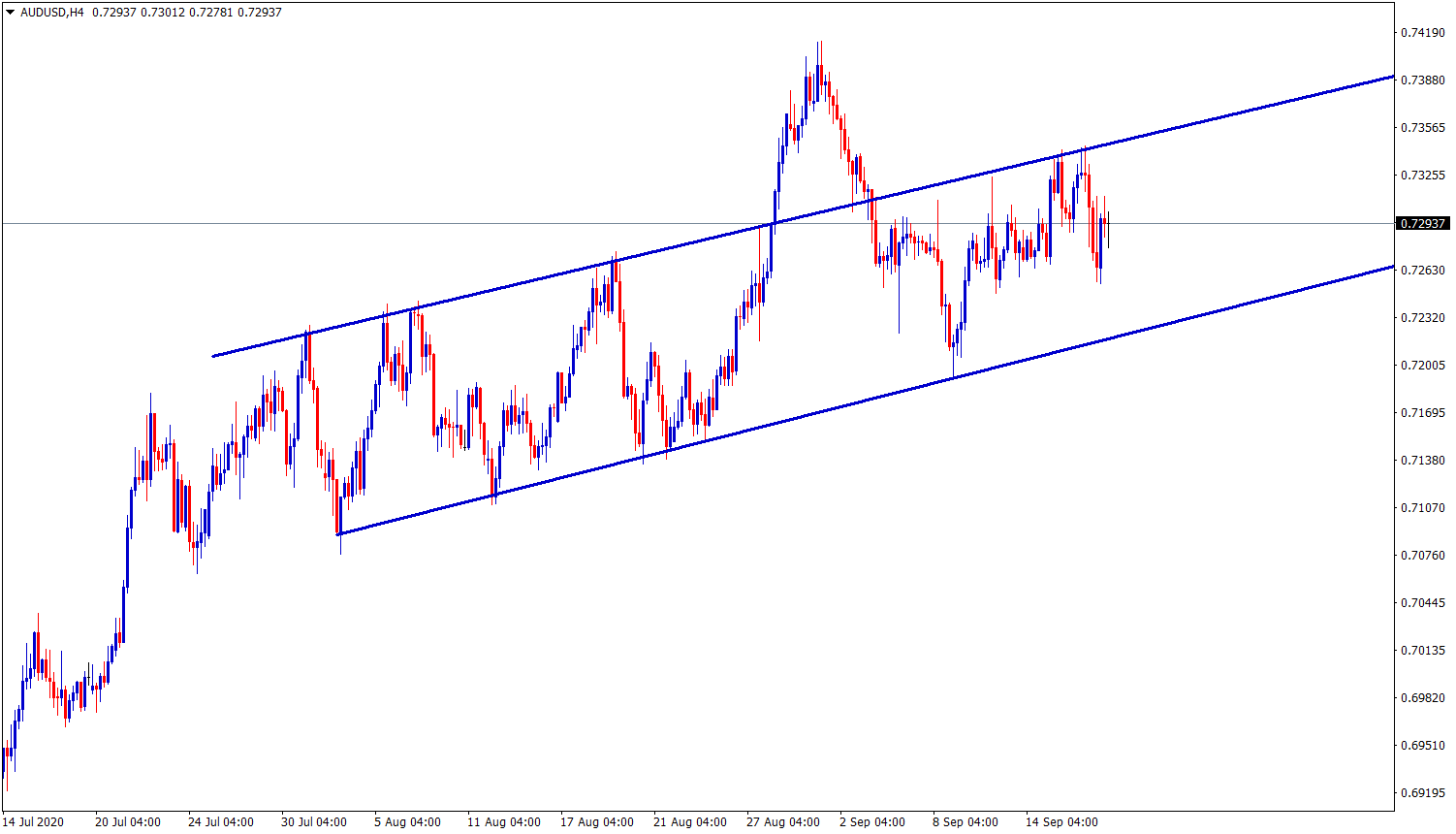 AUDUSD is still moving in an Uptrend range for long time, This shows that Australian Economy still remains stable even the USD gets strong.
RBA told in this month policy decision as the central bank would support for jobs, incomes, and businesses in Australia.
Highly accommodative policy as long as an economy to stable. The central bank continues to purchase bonds and keep yield target to low towards the goals of full employment and high inflation figures.
Get Each forex signal with Chart Analysis and Reason for buying or selling the trade which helps you to Trade with confidence on your trading account.
Don't trade all the time, trade only at Best Setup. Join Free now. Let result speaks on your trading account. Start to receive the forex signals now: forexgdp.com/forex-signals/