USDCAD is moving in an ascending triangle pattern and the market has Fallen from the Horizontal Resistance area of the Pattern.
Where is USDCAD Today
The USDCAD markets are currently awaiting more news on Canada's upcoming Core CPI data results which are going to play a massive role in deciding the direction of this major currency pair. Looking at the timeframes for this major currency pair, it is evident that this pair is currently very unstable.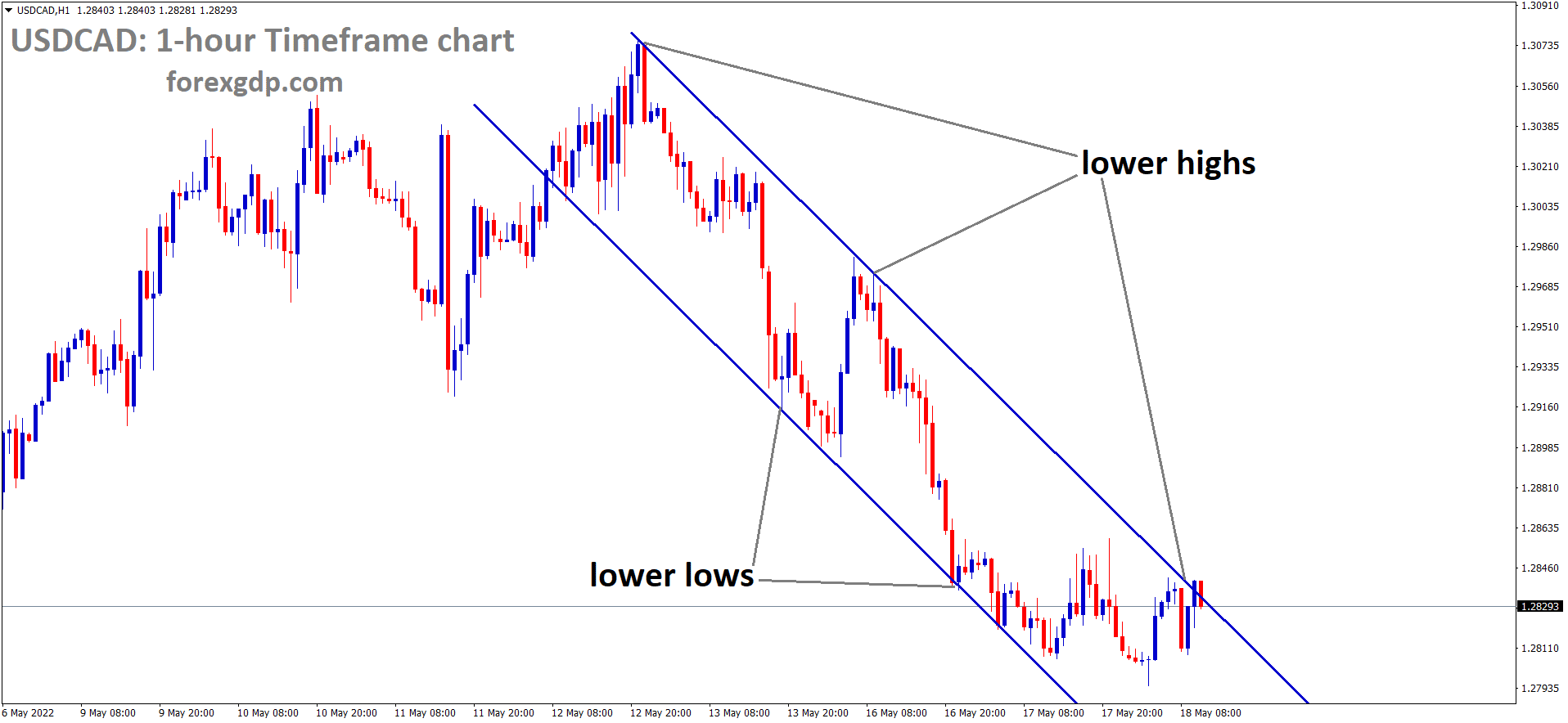 USDCAD  is moving in the Descending channel and the Market has reached the Lower high area of the Descending channel.
It was just a couple of days ago when this currency pair reached the highest point it has seen in about a year but it has since faced a downfall and is currently at the 1.283 mark. It is expected that due to the upcoming Core CPI data, this pair may still continue to downtrend till the results are revealed.
Canada Core CPI Data
Canada is all set to release their core CPI data later today which should reveal key details about the inflation situation in the country. The Core Consumer Price Index is a measure of the change in the price of goods and services, excluding food and energy. It is also important to note that this change is from the perspective of the consumer which is why it's very important. This data will show the changes in purchase trends and inflation which would help the BoC make better decisions on how to bring this under control. If we find out that the reading is higher than expected, it would mean that Canada's economy is thriving and it would be in bullish market conditions. However, if we find out that the reading is lower than expected, it would mean that Canada's economy is struggling and it would be in bearish market conditions.
Although the Core CPI data is yet to be released, members of the Bank of Canada have already come out with statements regarding their own thoughts and predictions for inflation in the economy of Canada. Toni Gravelle, Deputy Governor of the Bank of Canada, also reveals, "Inflation at 30-year highs naturally leads to comparisons with the stagflation period of the 1970s. Those comparisons aren't justified. Yes, we've got inflation at multi-year highs, partly in response to supply-driven oil (and other commodity) price shocks like in the 1970s. But inflation is quite a bit lower than in the 1970s. Moreover, stagflation is defined as periods of high inflation that occur at the same time as high levels of unemployment and very slow or recessionary growth. The Canadian economy, across many measures, is running pretty hot. In the second half of 2021, quarter-over-quarter growth in gross domestic product averaged 6% on an annualized basis. And we expect growth around 5% in the first half of 2022. The last time we saw that rate of growth was a 12-month stretch that ended in mid-2000—22 years ago, the last time we raised our policy rate by 50 basis points."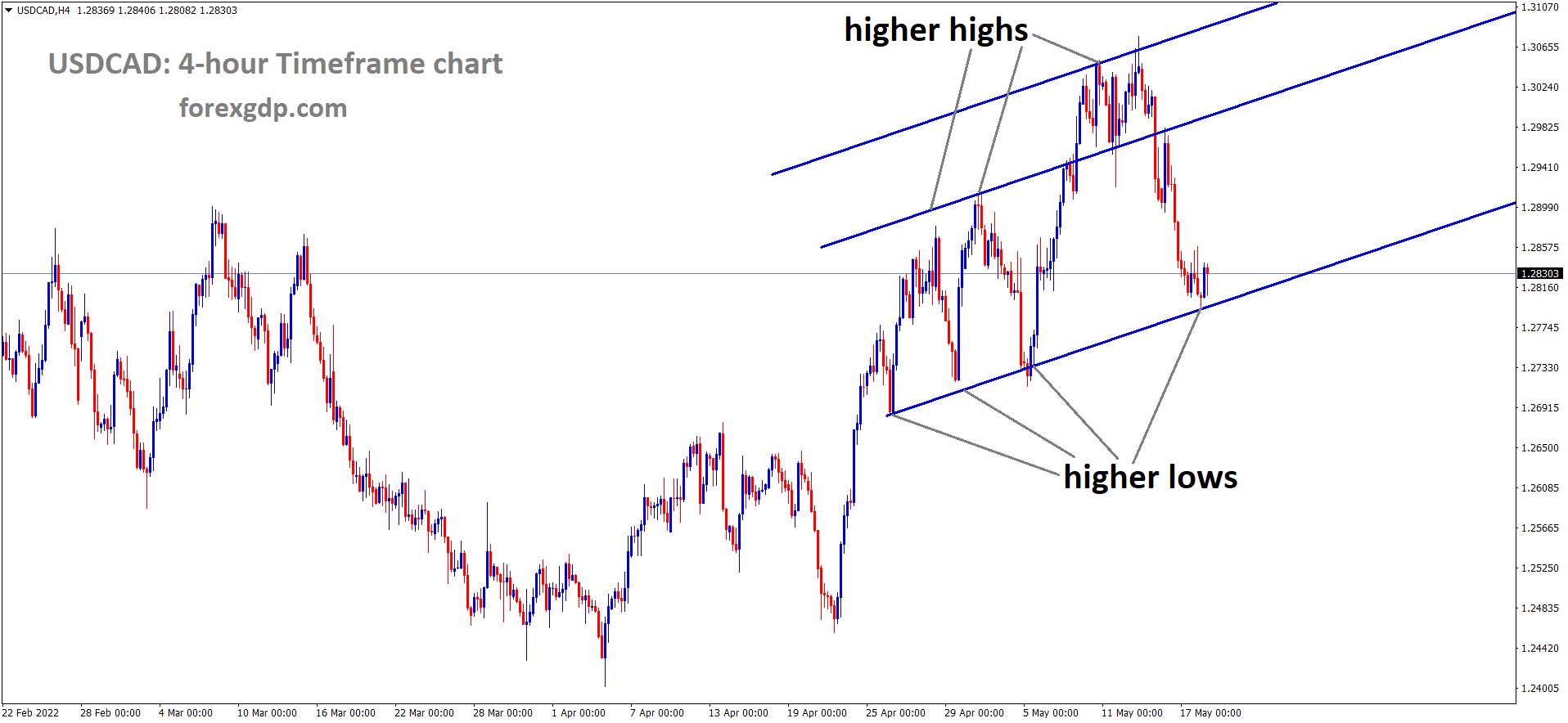 USDCAD is moving in an Ascending channel and the Market has rebounded from the higher low area of the Ascending channel
Putin Ban In Canada
It seems as though the world is divided into two teams these days. The team that supports Russia on one side and the team that supports Ukraine on the other. While it may seem that the team that supports Russia are under heat from the public, it is important to note that most of them are doing so because they have no choice and they need to import energy from Russia for survival. However, Canada stands firmly on the belief that Russia has been committing war crimes with no remorse and that there is no place for such hatred in the maple country. Therefore, it was revealed early on Tuesday that Canada passed a bill that would ban Putin and about 1000 others from his government and military personnel from entering the Canada.
Marco Mendicino, Public Safety Minister for Canada reveals in a statement, "Banning close associates and key supporters of Putin's regime, including those responsible for this unprovoked aggression, from entering our country is one of the many ways in which we're holding Russia accountable for its crimes. Once in force, these amendments to IRPA will apply to all foreign nationals subject to sanctions by Canada, and any accompanying family members." In response, the Russian government also came out with a statement revealing that they would ban Trudeau and about 600 of his personnel as well from entering Russia. The Russian government reveals, "We emphasize these kinds of sanctions are imposed out of necessity by the Russian side and exclusively in response to the hostile actions of the Canadian leadership."
King Charles Visits Canada
Not long ago we found out the true extent of the negligence and abuse Canada had on its indigenous people. Just last year, over 1300 unmarked graves of what is thought to belong to children of an indigenous state school were discovered which brought horror to people from all over the world. Canada has since come forward revealing that they are ashamed of what happened and that they are trying to do right by the indigenous community. In light of this incident, Prince Charles and Duchess Camilla have visited Canada to show their support to this stand Canada is taking to do right by the indigenous people. Prince Charles reiterated how important it is to acknowledge where one went wrong with the abuse to the indigenous community. He believes reconciliation with this community is vital for the betterment of Canada. Prince Charles is visiting some of the 14 countries in the Commonwealth as Queen Elizabeth celebrates her 96th birthday which signifies that she was on the throne for a record-breaking 70 years. This is more than any other monarch before her.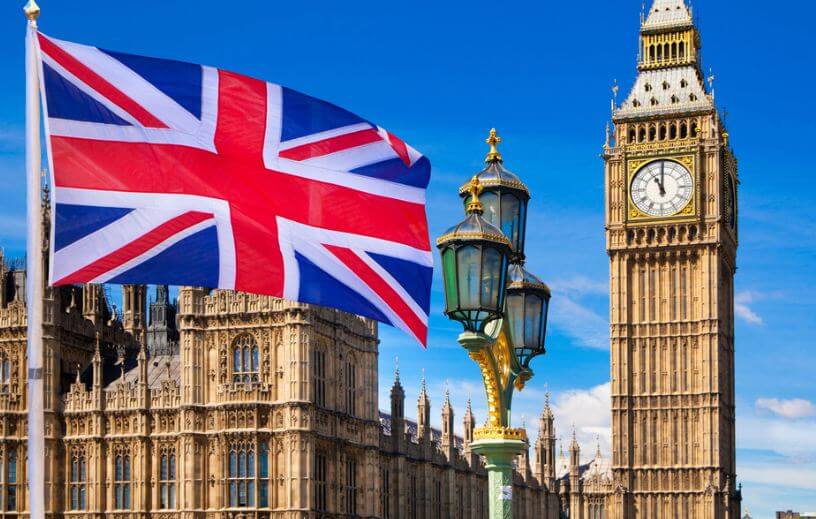 In his speech, Prince Charles states, "We must find new ways to come to terms with the darker and more difficult aspects of the past. Acknowledging, reconciling and striving do to better, it is a process that starts with listening. I know that our visit here this week comes at an important moment with Indigenous, and non-Indigenous peoples across Canada committing to reflect honestly and openly on the past and to forge a new relationship for the future." Simon, Canada's Indigenous Governor General also reveals, "I encourage you to speak to Indigenous peoples to hear their stories, their successes and their solutions and to encourage you to learn the truth of our history, the good and the bad."
---
Don't trade all the time, trade forex only at the confirmed trade setups.

Get more confirmed trade setups at Premium or Supreme plan here: https://www.forexgdp.com/buy/