USDCHF Technical Analysis
USDCHF is moving in an Uptrend by forming higher high, higher low in 1-hour time frame chart.
Now USDCHF starts to raise from a higher low of an Uptrend line.
Last week, USDCHF starts to bounce back for a retracement. check our last week analysis here.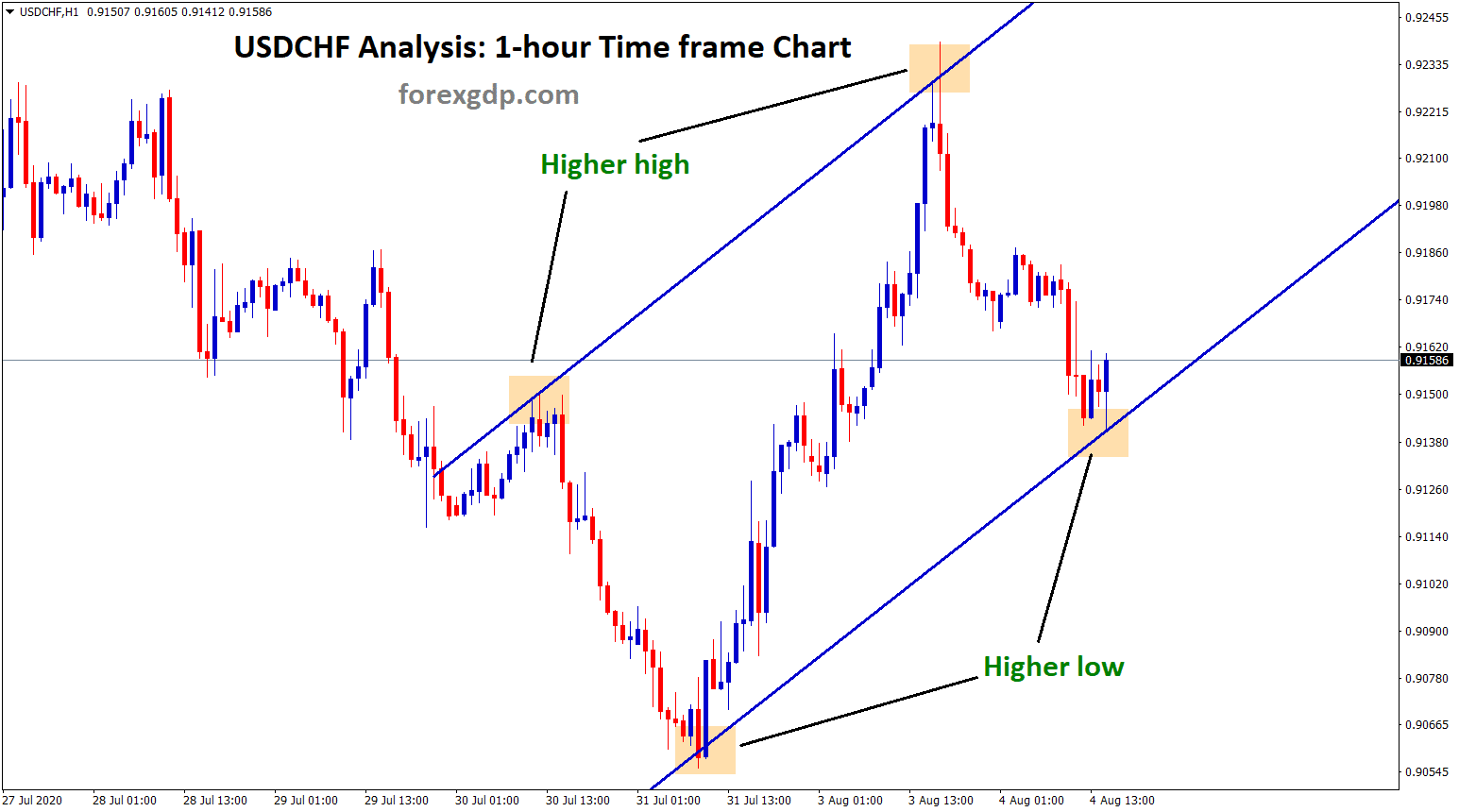 In March 2020 the US dollar declined over 10 % and it is continuing till last week. It's not good for the US economy, Since from 1940s US has never seen such a deeper recession for a long time. This Covid-19 hits the US economy harder.
After the worst decline in July month, USD takes some breath now.
From this Week, profit booking takes place among the big investors. That's the reason we can see good retracement on all USD currency pairs.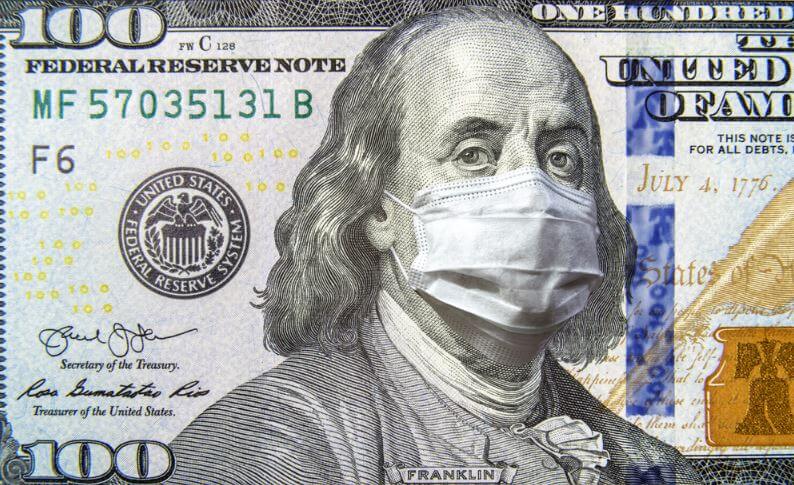 Fed Powell stated, the economy is affected by the second wave of coronavirus in mid-June and it will check in most seriously to recover the situation.
Eurozone is less impacted COVID 19 compare to the US, the Euro economy is the only economy outperformed against the US, 750 billion-euro package will help much more to overcome pandemic situations for European Countries.
US dollar only recovers if deaths and infections get low or need medicine to cure the COVID-19 pandemic and solved all issues for the US Economy to become bright.
The fundamental side is very strong in the US but COVID-19 pandemics arrested economy to run in a normal way, So, manufacturing, unemployment, GDP data impacted.
Coronavirus hits largest in US cities and stimulus package will increase to at least 3 trillion US dollars to support this pandemic situation, otherwise, the US economy will move in a darker side.
Please Don't trade all the time, trade forex only at best trade setup.
It is better to do nothing, instead of taking wrong trades.
We are here to help you for taking the trades only at best trade setup.
Start to receive the forex signals now: forexgdp.com/forex-signals/