USDJPY H1 Time Frame Analysis Market is moving in an Ascending triangle pattern and the Market has reached the higher low area of the Triangle pattern.
Where is USDJPY Today
USDJPY has been one of the currency pairs that has been the most impacted by the current economic crisis around the globe. In just the span of two months, this major pair has shot up in its charts and managed to cross some levels which hadn't been seen in over 20 years.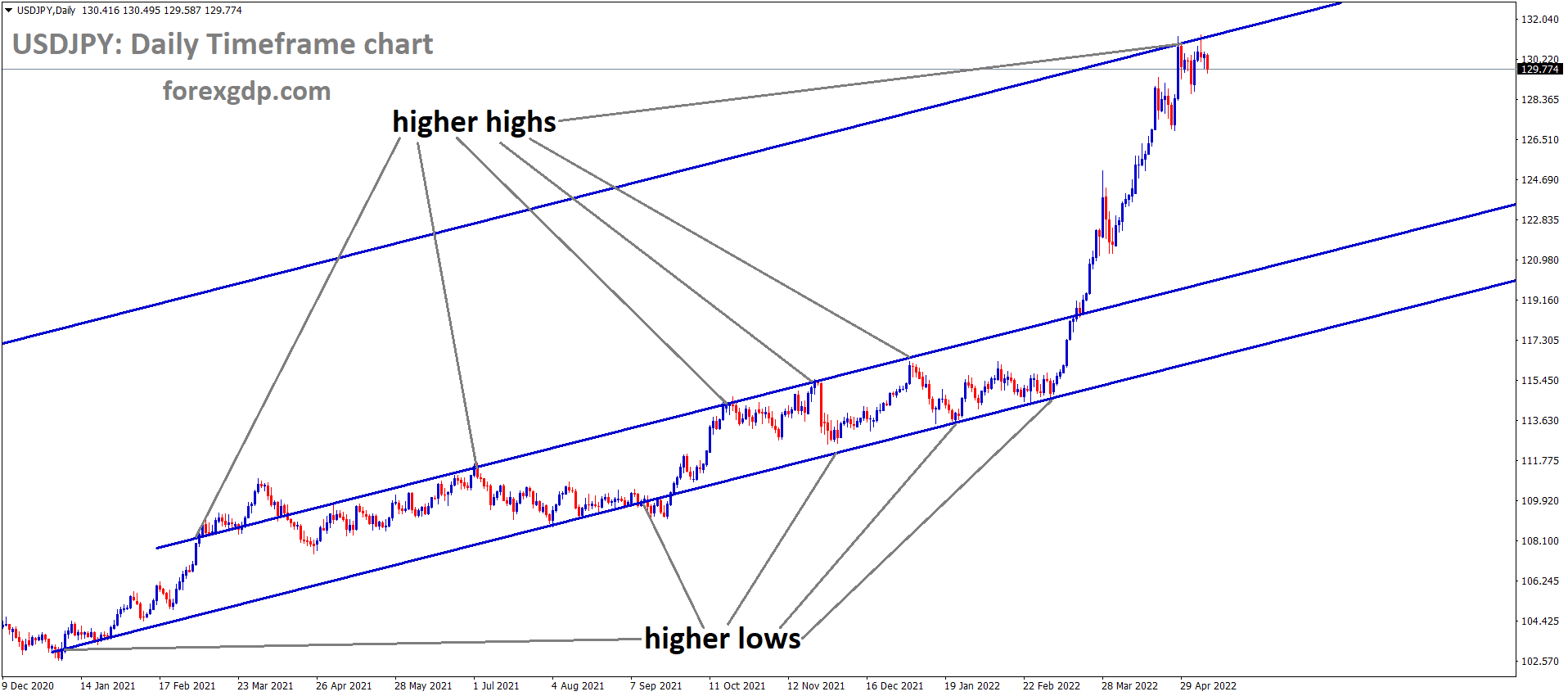 USDJPY Daily Time Frame Analysis Market is moving in an Ascending channel and the Market has Fallen from the higher high area of the Channel.
This is mainly due to the increase in the value of the USD as a result of the ongoing inflation in the country. It is also in anticipation of the updated border terms that President Kishida announced at a conference in London. This caused the USDJPY to finally stop in its tracks and it has since been teasing around the 129.6 region.
Feds Waller Speech
This week has been filled with speeches by governors and members of top financial institutions all over the world. The ECB and Feds are no different as their members are holding back-to-back speeches discussing the recent update in their monetary policies as well as potential updates to future monetary policies. In light of these events, the Feds Waller also held a speech early on Wednesday where he promised all stakeholders that he won't let inflation repeat the same numbers as the 70s. This comes despite his last speech with Fed member Neel Kashkari where they were quite reluctant on tightening monetary policies in fear of causing a rise in unemployment. He reveals that this time around, it was their intention to raise the interest rates as they needed to bring inflation down to the targeted level. Inflation is currently at the highest level it has seen in over 40 years which is not something to be proud about.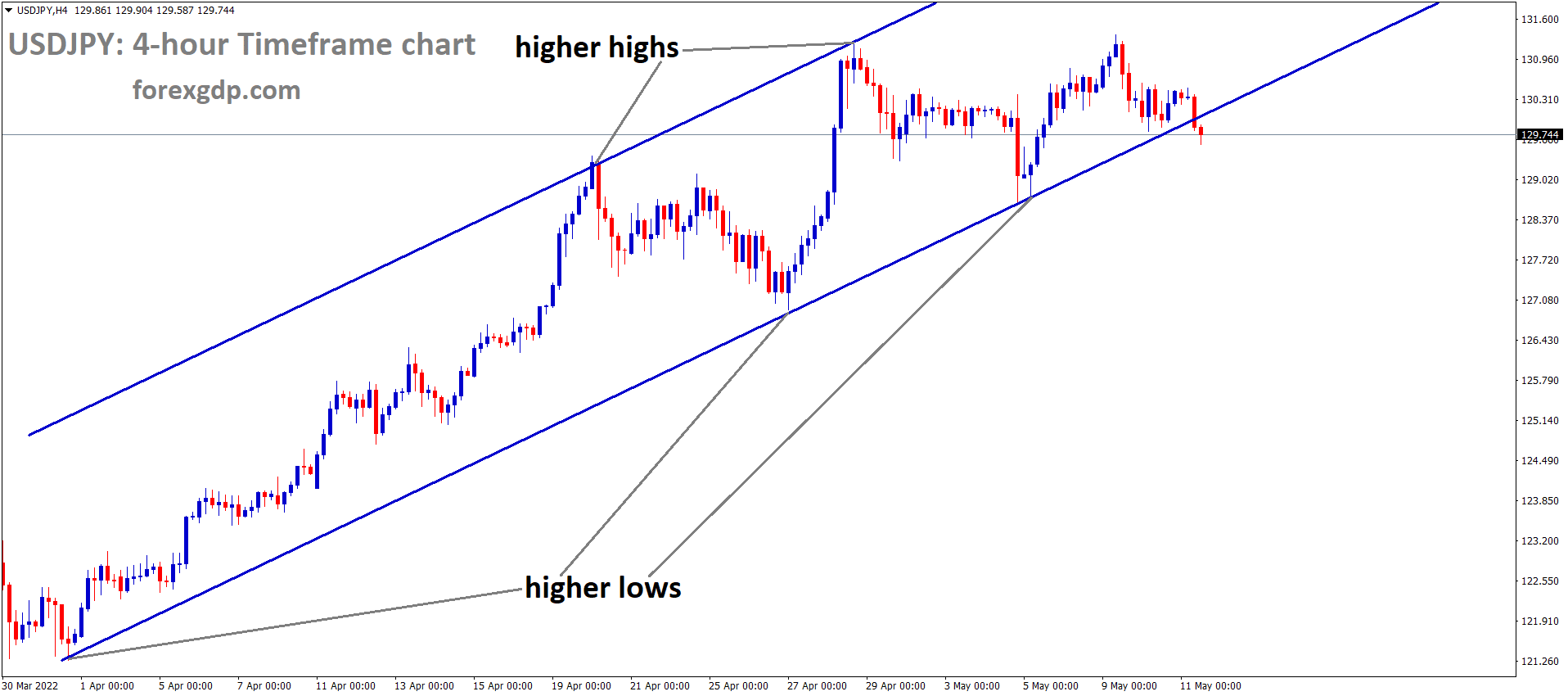 USDJPY H4 Time Frame Analysis Market is moving in an Ascending channel and the Market has reached the Higher low area of the Channel.
In his speech early on Wednesday, Feds Governor Christopher Waller reveals, "We know what happened for the Fed not taking the job seriously on inflation in the 1970s, and we are not going to let that happen. The labor market is strong. The economy is doing so well. This is the time to hit it if you think there's going to be any kind of negative reaction because the economy can take it. President Joe Biden also released a statement on this issue and states, "Inflation is the economy's biggest challenge right now and fighting price increases starts with the Federal Reserve. The Fed should do its job, and it will do its job. I'm convinced of that in my mind." It's safe to say that Biden's speech was much needed for the Feds to realize what's really at stake so that they can focus on doing their job much more efficiently.
Feds Mester Speech
Keeping the issue we just discussed in mind, Cleveland Fed President Loretta Mester also held a speech where she reassured the stakeholders that there was no way that they're going to slow down or stop the rate hikes until they see compelling evidence that inflation has actually significantly gone down. She further states that she believes there is very little chance that the inflation is going to go down anytime soon keeping in mind that we still have a war ongoing in Ukraine which is also causing supply chain issues all around the world. Data also revealed that consumer prices are increasing by 8% year over year consistently as we check each month. Therefore, we should definitely expect that in the upcoming terms of June and July, we are definitely going to be seeing a 50 basis point increase per term.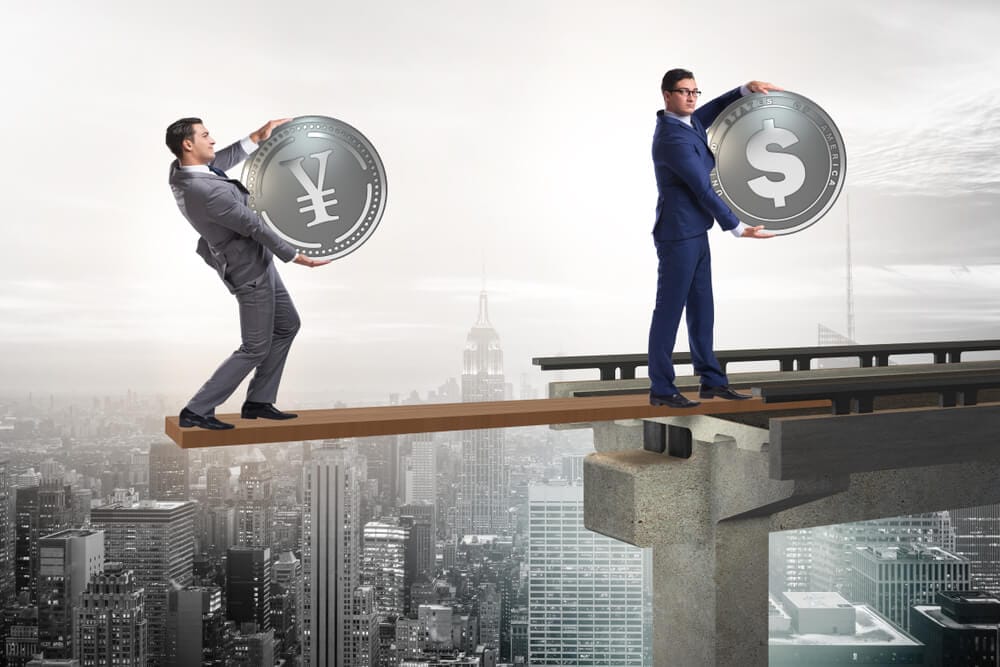 In her speech early on Wednesday, Feds President Loretta Mester reveals, "I would need to see monthly numbers coming down in a compelling way before I would want to conclude we could now rest. Between the Ukraine war, continued coronavirus lockdowns in China, and other factors, the risks to inflation are skewed to the upside and the cost of allowing that inflation to continue is high. I am open to the possibility that excess demand falls off faster than expected, or that world supply chains improve more quickly. I don't think it will get back to 2% next year. But it will be well on its way, in the range of two and a half percent but moving in the right direction. And given where the economy is and all the factors affecting inflation that are outside of our realm, that is acceptable to me."
Japan Border Opening
As several countries around the world have reopened quite a long time ago after the COVID pandemic was controlled, Japan was one of the few countries that didn't open its borders just yet. It has been very specific on who to allow into the country. They had imposed a 10,000 per day limit on the number of people who can enter the country. This limit is soon to be increased to 20,000 per day which is going to be a huge relief to foreigners who desperately needed to enter this tech-savvy country. President Kishida announced early on Thursday at a news conference held in London that he plans on easing the strictness on the borders as early as June. However, he says that this is subject to the fact that the COVID numbers continue to remain under control. If he sees them consistently increasing once again, he will have no choice but to shut down the borders completely till the matter could be resolved.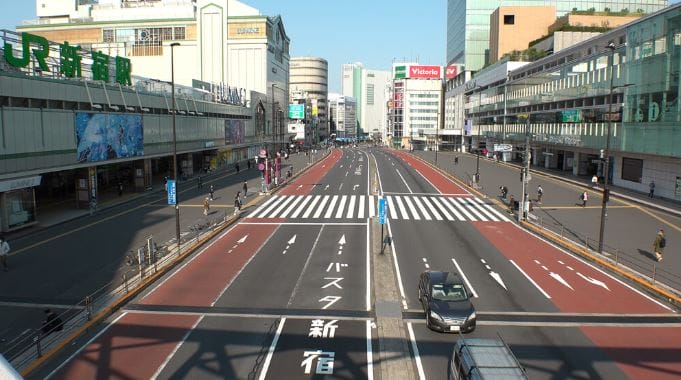 Several students and workers in Japan had been interviewed on their thoughts on this current situation. Shogo Morishige, a university student, reveals, "Everyone similar to us had not traveled for a long time. Right now, it's almost as if [Covid-19] isn't really here. I don't think anyone's too scared of it anymore. Shion Ichikawa, a Risk Management employee, reveals, "After moving to Yamagata prefecture, I started going to places I would not normally go, such as ski resorts, hot springs in the mountains, aquariums, and sandy beaches. The elderly tend to be more prejudiced than younger people and Covid-19 is brought in by foreigners. It is understandable that in Japan — a country of elderly people — politicians must tighten the borders to protect them physically and psychologically."