Where is XAUUSD Today
Over the past week, XAUUSD has been consistently gaining ground as the French elections were coming close and the war in Ukraine had not yet been solved. However, as of the end of last week, the USD has significantly gained group due to a more hawkish speech by Powell where he revealed his plans to increase interest rates by May to combat inflation.
XAUUSD moving in ascending channel and the market is falling from the higher high of the channel.
This caused the XAUUSD currency pair to once again drop below support levels after an intense week of being on the top. XAUUSD is now teasing around the 1909 region. It had not seen this region in four weeks when the Feds held another speech back then as well.
France Elections
Over the weekend, France held its final round of elections and it was between the current president, Emmanuel Macron, and his biggest opponent, Marine Le Pen. Le Pen surprised citizens by managing to reach this far in the elections. Her target audience is basically the older folk. Her strategy with this election was to form a traditional approach that was appreciated by the elderly. One of her main goals was to eradicate the Islamic religion from the country. However, due to her extremist values, she was unable to gain the majority of the crowd, especially since Macron had already won them over with his new environmentally friendly background and his for nature.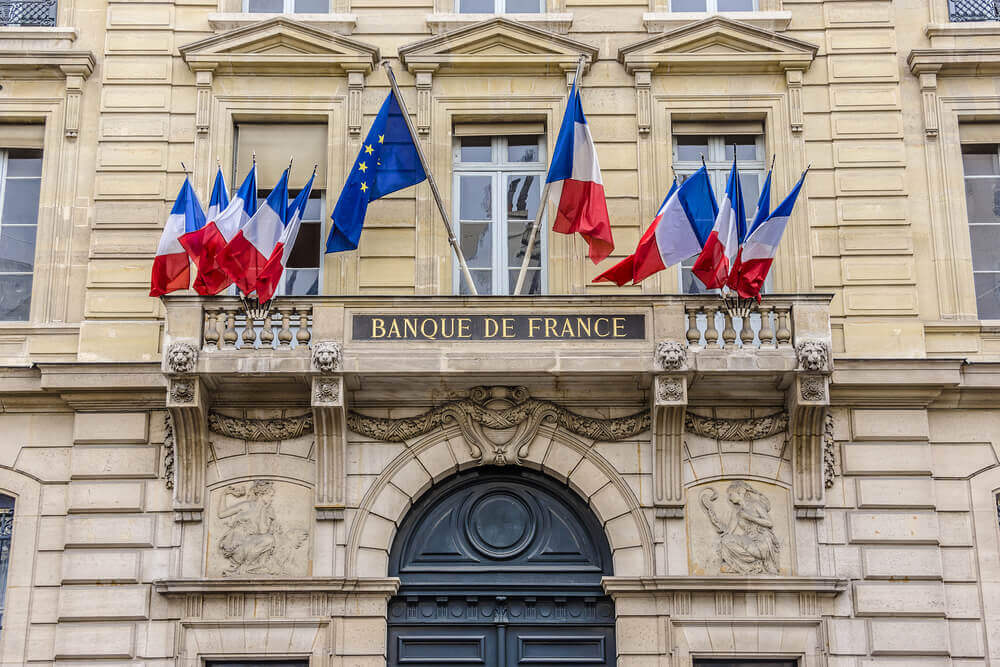 Sim Moh Siong, Currency Strategist at the Bank of Singapore, has been analyzing the data from these results. They state, "The euro has been dragged a bit lower against the dollar this morning because, with the French election out of the way, the market is starting to focus on other worries, like about Chinese growth. Stock markets are in the red this morning, and that risk aversion has generally benefited the dollar." Ivan Morozov, Credit Analyst at T. Rowe Price, has also revealed his opinions on the matter. Morozov states, "We believe Macron's victory was expected by the market, so market implications are likely to be very limited. We could see some marginal spread tightening for French government bonds and marginal euro strengthening, but the longer-term performance of both depends more on the European Central Bank decisions to come in the next several months. Domestically, Macron will continue to push for some moderate reforms and some spending restraints, albeit keeping fiscal policy relatively accommodative. Internationally, it is likely to see acceleration of sanctioning Russia."
XAUUSD moving in Descending Triangle pattern and reached the support area.
Feds Powell Speech
It is quickly becoming apparent that the one main thing that is guaranteed to shift the market conditions of dollar markets and make them turn completely 180 degrees from the direction they were facing previously is a speech from the Feds President himself, cleaning himself with the XAUUSD. We've witnessed other circumstances only having a handful of people from the Feds who have successfully altered the dollar markets. Aside from the Feds, not many events impact the USD. Even if they do, the market volatility from these events is only temporary and they go back to their regular state by the end of the day. Despite the Feds Powell having his speech late last week, his hawkish comments on a  possible rate hike by May has been looming in my mind.
Analysts at Reuters have revealed their thoughts on this situation. They state, "It seems that the fears about rate hikes have gotten the upper hand as of late. With expectations for a half-percentage point interest rate hike at the Fed's May meeting now locked in, traders on Friday piled into bets that the U.S. central bank will go even bigger in subsequent months in order to tame soaring inflation.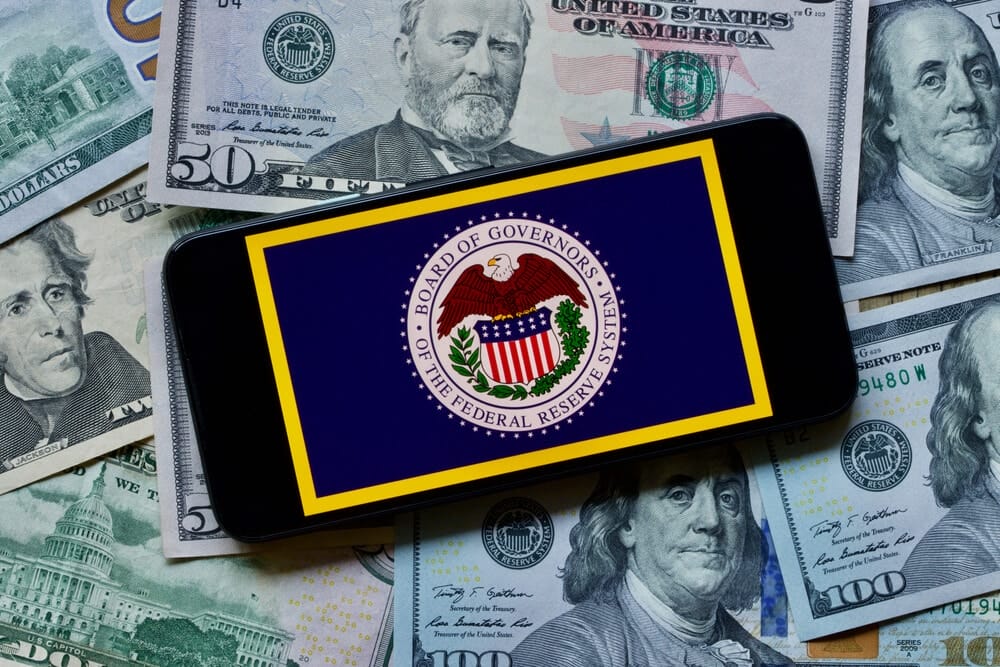 Gold is highly sensitive to rising U.S. interest rates and higher yields, which increase the opportunity cost of holding non-yielding bullion while boosting the dollar, in which it is priced. It is, however, seen as a safe store of value during economic and political crises." Stephen Innes, Asset Management partner at SPI also reveals his thoughts in a positive light. He states, "The dollar, which normally moves inversely to gold, inched up on Monday, nearing its highest level in two years. Gold still has some intrinsic value when economies slow because then, banks are unwilling to hike interest rates. The market is pricing in rates, rates, rates. But what happens if the economy starts tanking very aggressively?"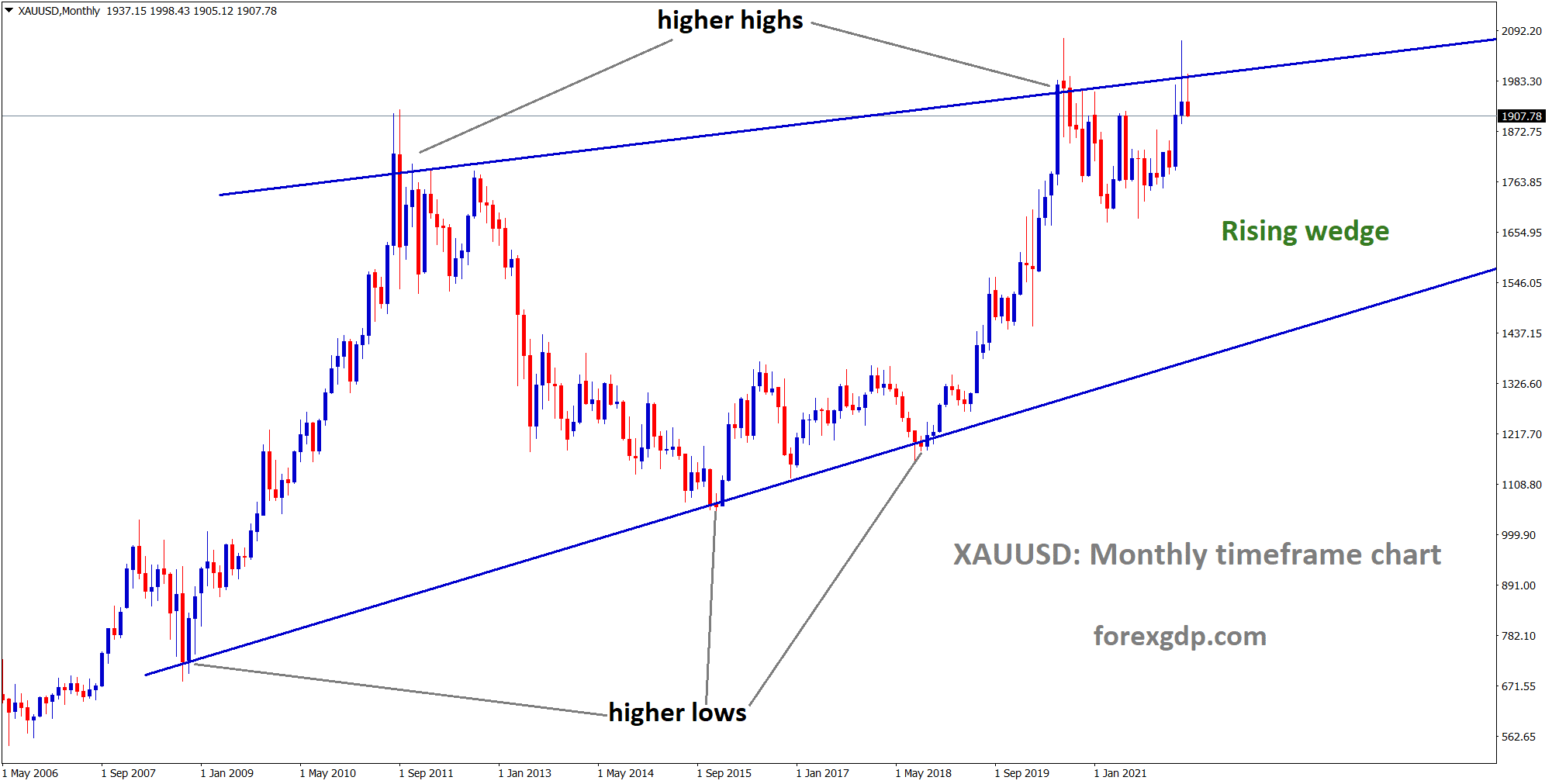 XAUUSD moving in Rising wedge pattern.
Blinken's Visit to Ukraine
Over the weekend, the US Secretary of State, Antony Blinken had paid a secret visit to Kyiv in order to show their support for the strong-willed country. There were quite a few diplomatic meetings that were held. The fact that these meetings were held with other diplomats in person rather than through a conference call shows how important the data that they were discussing is. They traveled all the way to Kyiv just because they didn't trust the internet to be secure enough for the information that was discussed. This clearly shows that they're plotting something big against the European superpower, Russian, in an attempt to bring it back to reality and in its lane where it belongs.
Early on Monday, Blinken held a press conference where he discussed some details regarding the events that took place in Ukraine during his secret trip on Sunday. He reveals, "Russia has sought as its principal aim to totally subjugate Ukraine to take away its sovereignty, to take away its independence — that has failed. It has sought to assert the power of its military and its economy, we of course are seeing just the opposite, a military that is dramatically underperforming and an economy … as a result of sanctions that is in shambles. We don't know how the rest of this war will unfold, but we do know that a sovereign independent Ukraine will be around a lot longer than Vladimir Putin is on the scene."
Russian Oil Firm Burn
Russia is among the biggest producers and exporters of oil around the world. The world completely relies on its supply of oil in order to survive.Ever since the war began, Russia has either cut off or been cut off from providing a supply of oil. Due to this war, Russia has also lost one of its biggest oil firms which were located near Ukraine. A nearby military base was also a victim of this attack. It is still unclear what caused this attack and who was responsible but the organization needs to step forward and reveal themselves as the world is not just sunshine and butterflies.