OctaFX was established in the year 2011. It is a broker that has won several awards and enables traders all over the world with access to trade a variety of financial products that they may choose from. Forex, commodities, cryptocurrency, stocks, shares, indices, metals, energies, and CFDs are all examples of these financial instruments. You should be aware that even if this appears like a lot, they only provide a small number of assets from each of these instruments, so don't get your hopes up.
OctaFX intends to uphold high standards while ensuring that all trade situations are safe. It's great that they're offering the same open and honest trading circumstances to all of the different traders. They are becoming better every year in an effort to become even more efficient with their spending. They are able to accomplish this by forming alliances solely with financial institutions that offer some of the most competitive exchange rates. Because of this, they are able to earn through a good spread without disturbing the trader with excessively high rates. During the course of the previous several years, this broker has welcomed on board hundreds of thousands of new customers. And each of these customers hails from one of more than a hundred countries spread around the world.
OctaFX also offers a wide variety of trading tools and instructional resources to its customers. The primary objective behind their actions is to provide assistance to traders with market research and to enhance the trading expertise of customers. This demonstrates that they truly care about the experience that their customers have on their platform. There is a trading platform and an account that is suited to every skill level and trading style imaginable. This will enable you to use just the account that is most appropriate for the requirements of your trading activities.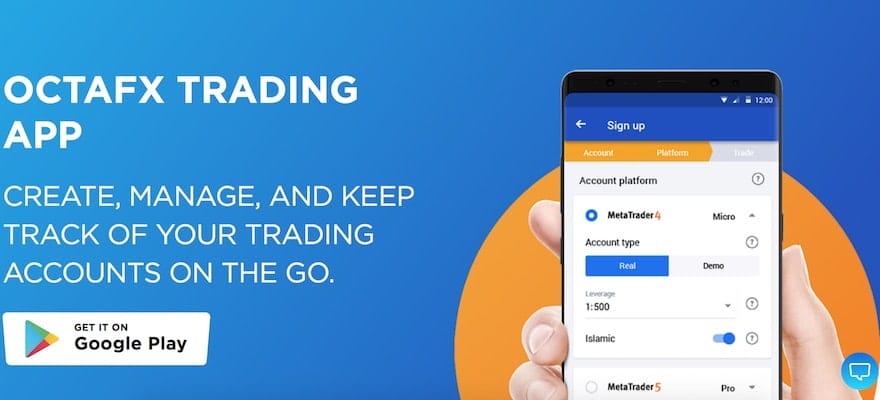 In addition to providing you with access to leverage of up to 1:500, they do not levy any commission fees and do not charge an overnight swap cost. To provide you with the best possible opportunity of making respectable gains, hedging, scalping, and professional advisers are all supported trading strategies. Since the United States and the United Kingdom both have sizable trading markets, I hope that they will soon begin providing their services to traders from those nations as well in the near future.
OctaFX Pros
OctaFX providers traders with some of the most sophisticated and sleek trading platforms
They have a variety of account types including commission-free accounts
OctaFX accounts have fixed spreads for the best trading conditions
They also provide you with a copy trading platform to help make better decisions
Negative balance protection is in place to ensure you don't lose more than what you invested
You are allowed to trade using different methods like hedging, scalping, etc.
There is a variety of account funding options to choose from
OctaFX Cons
OctaFX provides you with a limited number of trading instruments to choose from
They don't accept clients from the US or UK as of right now