AUD JPY Technical trade analysis
After 12 years, AUD JPY reached the strong support zone. In the year 2000, market hits the bottom, next in 2008 due to financial crisis it has reached this bottom again.
Now in 2020 due to Coronavirus impact, aussie yen (AUD JPY) came back to the strong support zone.  Similar to this most of the markets came to the low level after long time such as crude oil came to 18 years low (click here to see).
After continuous fall, AUD JPY bounces back from the very low price 60.00 in Monthly chart. However, we still expecting market to move down again to the support zone in monthly chart.
AUD JPY started to move up after hitting strong support in an Uptrend by forming Higher Highs, Higher Lows in 1 hour chart.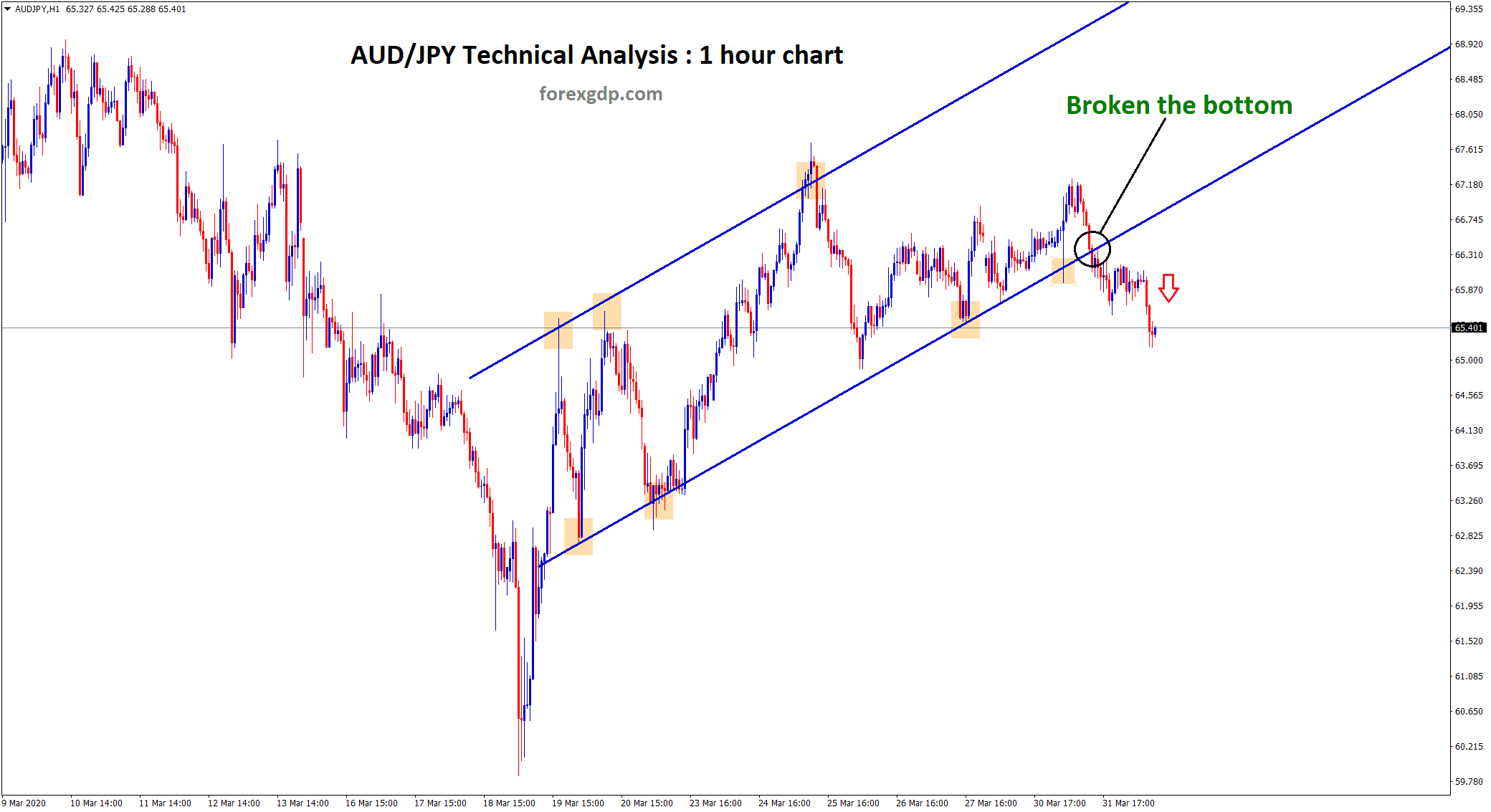 Recently, market broken the bottom zone of the Uptrend line (Ascending Channel).
After the confirmation of breakout, we are expecting AUD JPY to fall down more to re-test the strong support zone again.
Let's wait and see how the market will react for this market sentiment.
Save your time, money, energy on analyzing the market.
We always want you to trade forex safe with care.
We always want you to trade forex market safe with care.
Please Don't trade all the time, trade forex only at best trade setup.
It is better to do nothing, instead of taking wrong trades.
We are here to help you for taking the trades only at best trade setup.
If you like to receive more analysis at accurate time, subscribe to premium or supreme signal plan here : forexgdp.com/forex-signals/
If you want to learn forex trading using best trading strategies, you can purchase our forex trading video course here.
Thank you.