AUDCAD Resistance Level analysis
AUDCAD is standing at the Strong Resistance level for long time.
Now market starts to fall from the strong resistance.
however, reversal not confirmed, but it looks like market has more sellers pressure now.
Yesterday, USDCAD broken the support of the descending triangle pattern check here. This all shows that "CAD" currency is getting stronger.
AUD/CAD is going to break the bottom level of the Rising wedge now. it will give more sellers volume to enter in the market.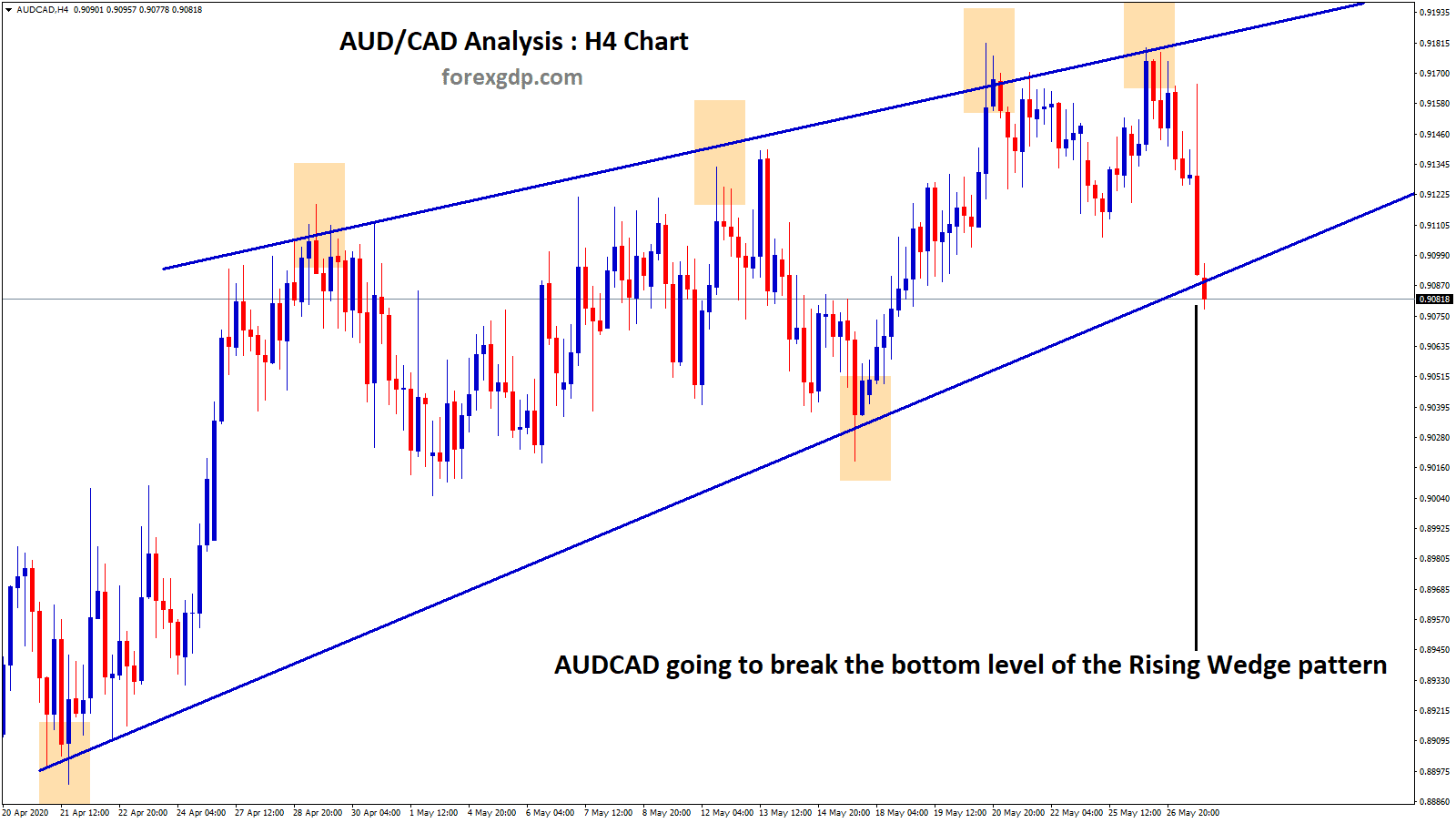 Let's wait for breakout to sell AUDCAD.
We always want you to trade forex market safe with care.
Check live Free forex signals now.
To increase your trading profits, read this below topics:
How to trade profitably using Chart Patterns?
Low risk, High reward trading strategies
How to get rich trading forex market?
Most predictable Currency Markets
If you want to learn more successful trading techniques with free mentorship support, you can purchase the forex trading video course.
Thank you.