EUR/JPY Analysis : 
After EUR/JPY breakout from the range in daily chart, market Re-tested the breakout level and went up more as per our Breakout strategy.
Market was standing at the top level 124.00 and making a ranging movement on H4 chart.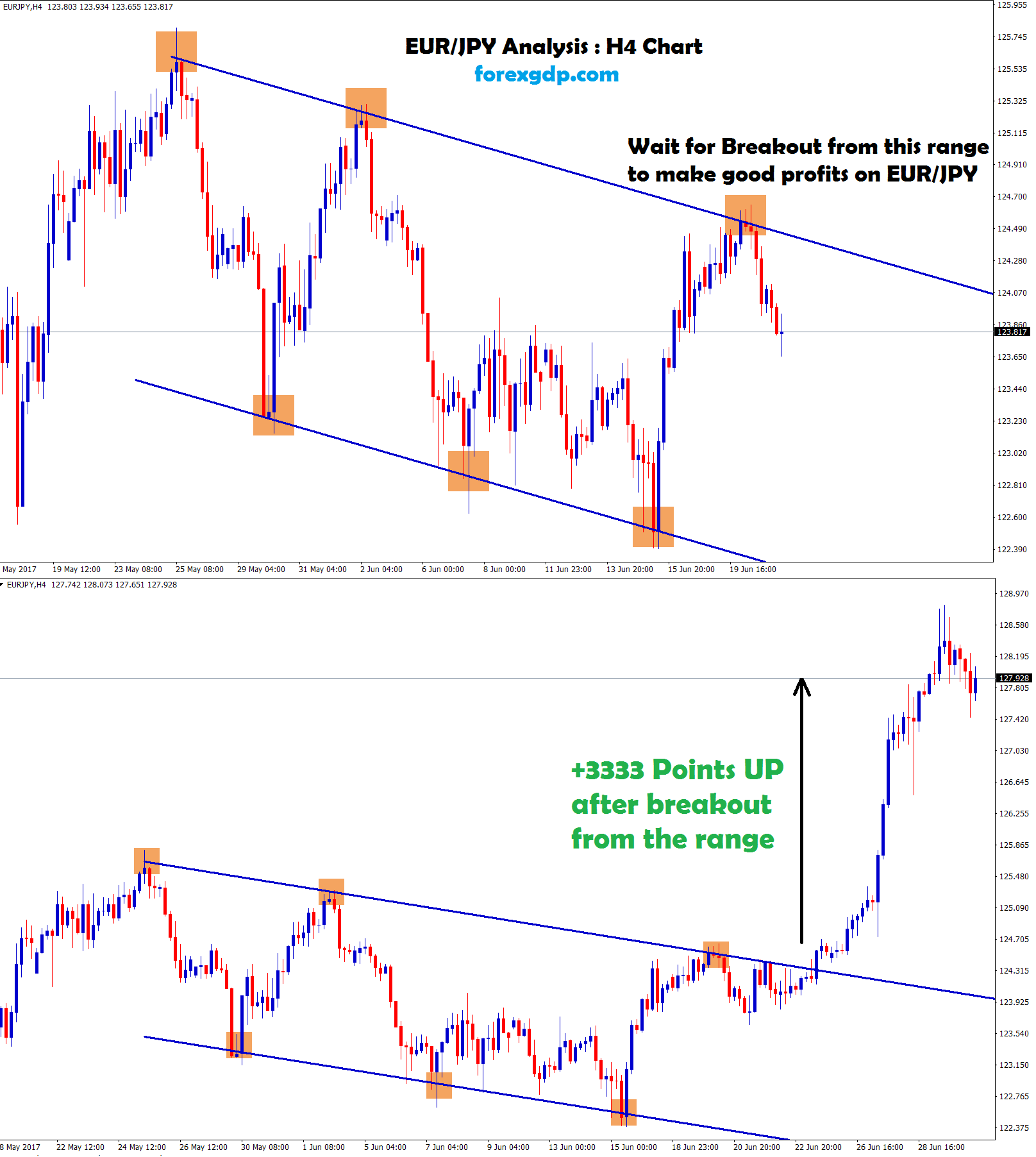 We told our members to wait for the confirmation of breakout from the range to make good profits on EUR/JPY.
As per our technical analysis, Market Breakout the top level very soon and went up more.
Education Notes :
Why Re-testing the Breakout Level is more important ?
If market Re-test the previous Breakout level and starts to bounce back, then we can expect big and sharp movements from that Breakout level.
Save your time on analyzing the forex market. Start to Learn, Trade Forex market in a technical ways with the help of Forex Experts team.
Please Don't Trade forex market all the time, trade forex only at good opportunities available in the market.
If you like to receive the best forex signals at good trade setup, you can Try free forex signals. (or) if you need additional important trade signals with high accuracy, Join now in Supreme or Premium forex signals plan.
If you want to learn trading from 20+ years expert traders, Join forex trading course online now.
Thank you.