AUDNZD Up Trend Line Analysis
AUDNZD is moving in a strong uptrend in H4 chart.
Higher high, higher low forming now after hitting the top resistance level.
AUDNZD hits the top most resistance level and make some corrections now in daily chart.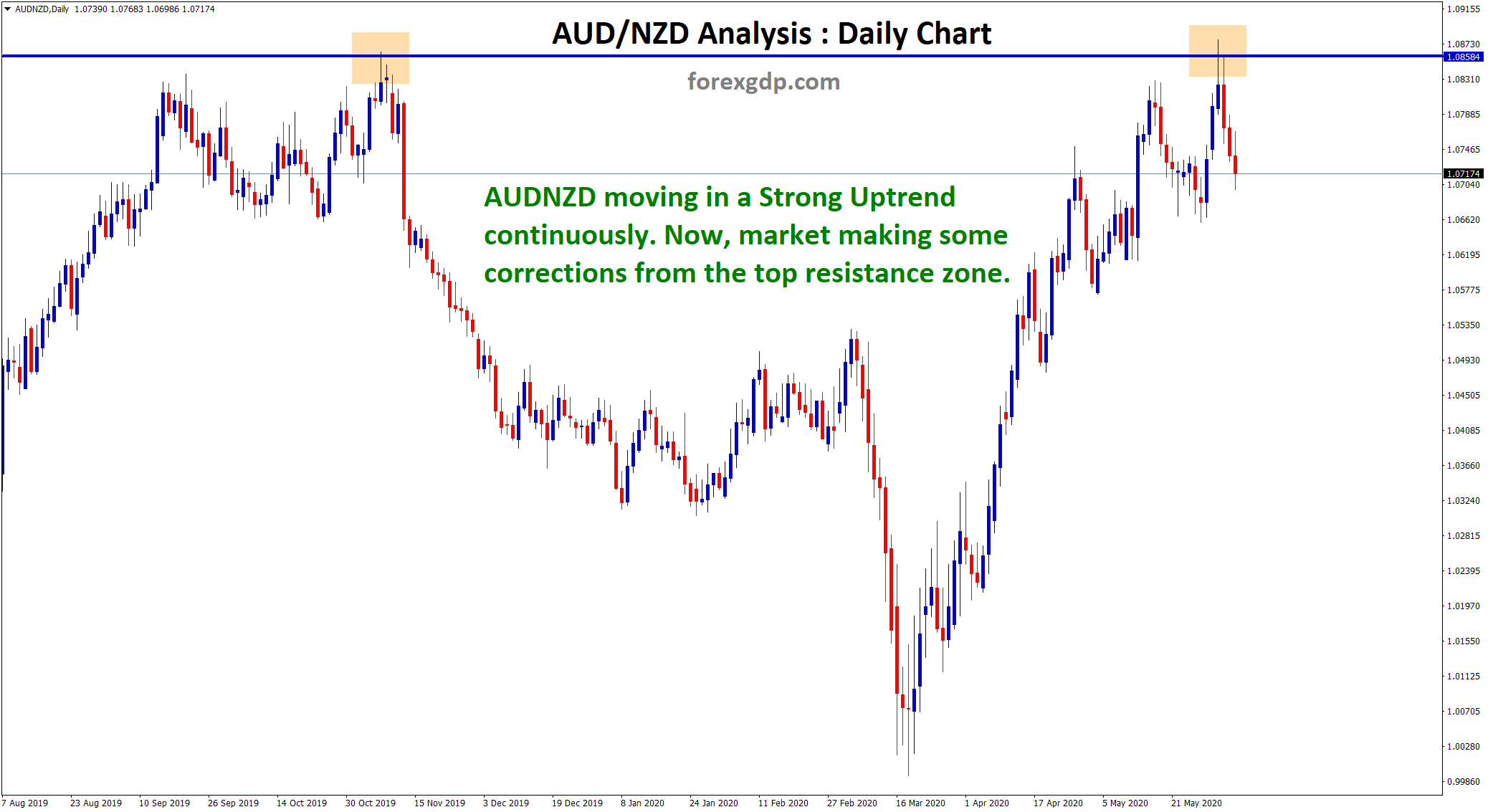 Both AUD and NZD is stronger now due to coronavirus recovery and reopening of all business.
Please Don't trade all the time, trade forex only at best trade setup.
It is better to do nothing, instead of taking wrong trades.
We are here to help you for taking the trades only at best trade setup.
If you like to receive the best forex signals at good trade setup, you can Try free forex signals. (or) if you need additional important trade signals with high accuracy, Join now in Supreme or Premium forex signals plan.
If you want to learn trading from 20+ years expert traders, Join forex trading course online now.
Thank you.