AUDUSD Monthly Time Frame Analysis: Market is moving in the Symmetrical triangle pattern and The Market has reached the Multi Year resistance area of the pattern.
Where is AUDUSD Today
The AUDUSD currency pair has been among the most greatly impacted by the release of the US CPI data and the ongoing election season around the world. AUDUSD started the week off pretty strong in bullish market conditions and even reached heights of about 0.712. However, as soon as election season began, it was only downhill from there.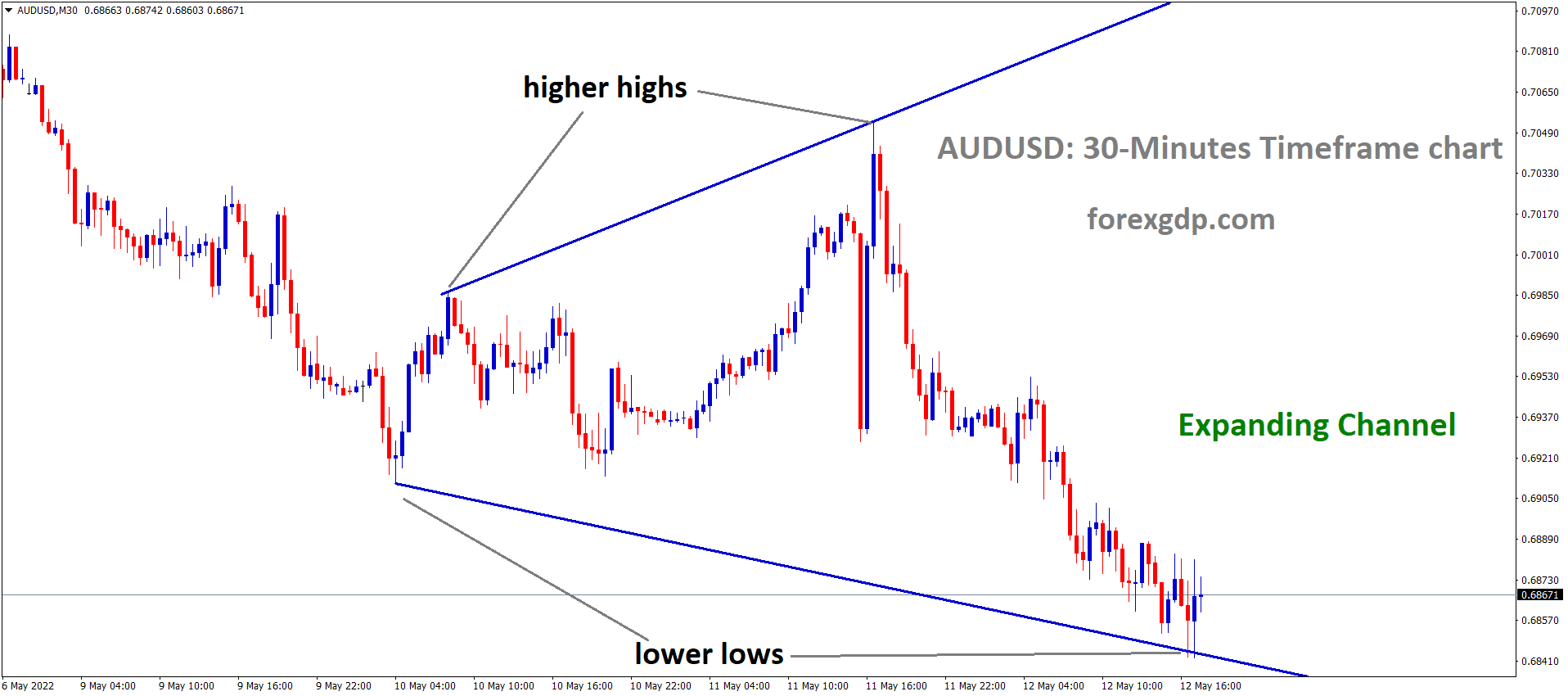 AUDUSD M30 Time Frame Analysis: Market is moving in the Expanding channel and the market has rebounded from the lower low area of the channel.
AUDUSD started to drop like a fly and it doesn't seem as though it's planning on slowing down any time soon. As of right now, AUDUSD is close to its two-year low and is now being highly unstable around the 0.686 region. As elections are approaching this pair is expected to remain volatile and may continue to drop further throughout the day.
Australia's Elections
It is currently election season pretty much all over the world. This is a time of political extremism no matter where you reside. This is exactly the case in Australia as well where candidates are battling each other for the seat of the Prime Minister. While the current PM of Australia, Scott Morrison has been lucky up until now, it seems as though his luck is running out as the opposition Labor Party leader, Anthony Albanese, seems to be way more popular with the people. This can mostly be blamed on the fact that during a live debate between these two candidates, the journalists asked them a series of basic questions like the current price of bread and the unemployment rate in the country. Morrison admitted to not knowing the answers to any of those questions. Meanwhile, Albanese did struggle as well but he certainly did way better than Morrison. This placed him in a positive light among the crowd.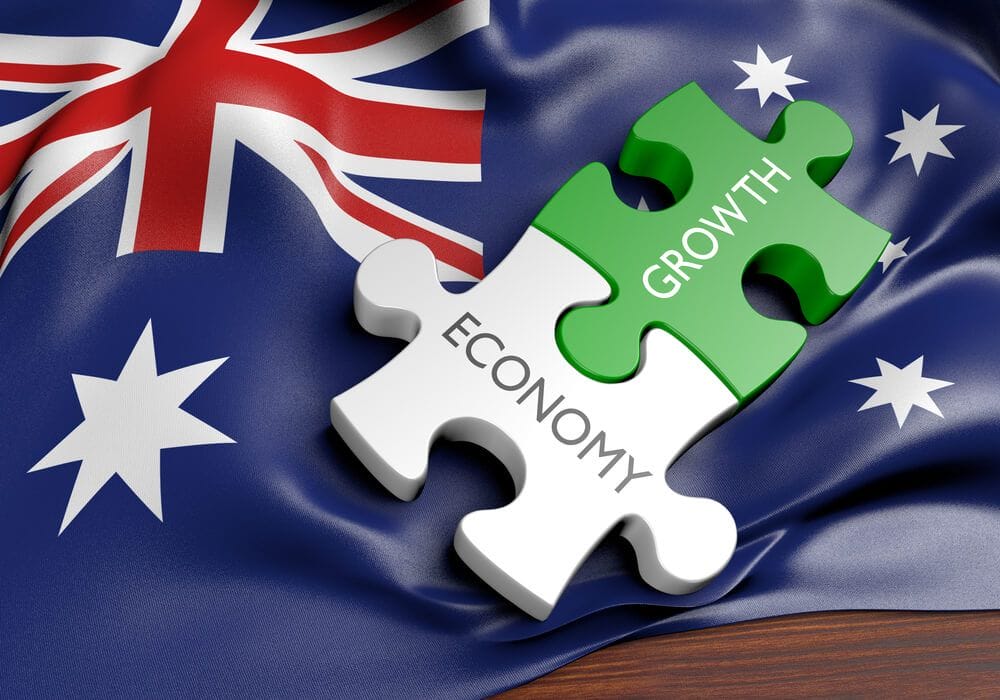 During the debate on Wednesday night, Albanese answered some questions pretty smoothly. He says, "A 5.1% increase would be equal to $1 an hour or "two cups a coffee" a day. The cost of everything is going up. People are doing it tough. For those people who are on minimum wages, if the increase is less than the inflation rate, then what that means is they will be getting a real wage cut and they deserve better than that." Analysts have been eyeing the inflation in Australia and reveal, "Strong pay rewards could feed into inflation and push up the cost of living even further, Australian Prime Minister Scott Morrison said, signaling wages would remain low under his government as flaring inflation becomes a key issue ahead of an election this month. Morrison's statement could prove expensive at a time when consumer price gains, of 5.1%, are at their highest since 2007 but wages growth has yet to materially pick up, adding to pressures on household balance sheets."
US Suffers Wildfires
Just when you think the US has suffered enough, things just keep getting worse for this superpower. The US economy had first struggled with the COVID pandemic, then it struggled with the EU war causing supply chain issues, it is currently suffering from inflation, and on top of that, it now has to worry about wildfires and droughts impacting parts of the country. Inflation has already made it hard for businesses and customers to stay above foreclosure and bankruptcy. Now, due to wildfires quickly taking over parts of the country, US business owners are fearing that their businesses will be burnt down. But wildfires aren't the only cause for concern as several parts of the country are also facing droughts due to climate change not bringing in enough rain for the land.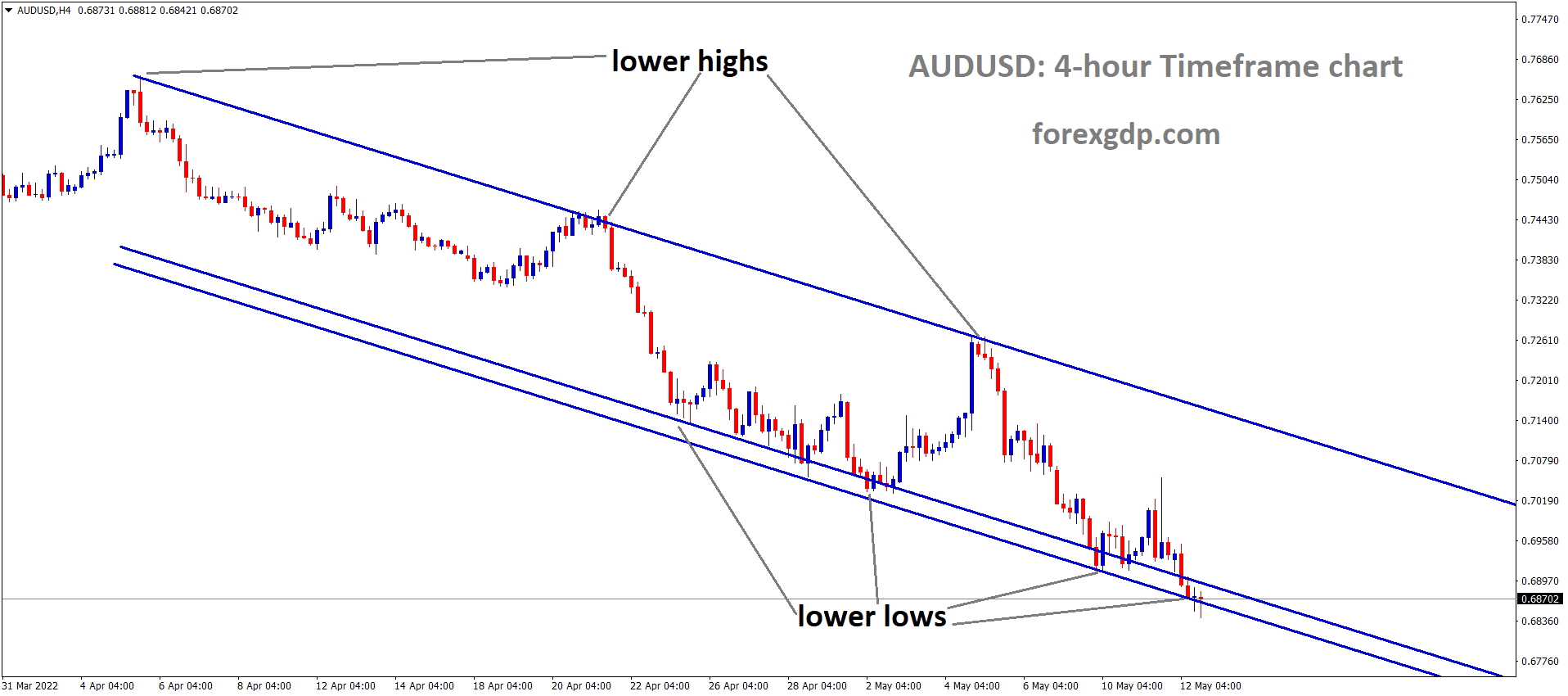 AUDUSD H4 Time Frame Analysis: Market is moving in the Descending channel and the Market has reached the Lower low area of the Channel.
William Anderegg, a professor in Ecology has been interviewed on this current emergency situation arising in the US. He reveals, "The way that forest offset protocols account for risks like wildfire is buffer pools—unharvested woodlands set aside to compensate for carbon losses. But, such buffer pools do not account for geographical heterogeneity, like wildfire risks in California being significantly higher than those in Maine, or the fact that risks like wildfire are likely set to increase owing to climate change. Another technique the scientific community often suggests is controlled burning. But there's a problem: Many of the forests, especially those in the West, are part of forest offset projects in California's cap-and-trade program. What this means, in essence, is that owners and managers of these forests are incentivized not to burn because carbon credits are dependent on the amount of carbon these forests can hold."
Australia-Japan Quasi-Alliance
At first glance, you wouldn't think Australia and Japan would make a good alliance. In fact, you'd be quite confused about what they even have in common that would result in the formation of an alliance. The truth is, these two countries previously never really had the opportunity to form an alliance as they didn't require each other's support in anything. They have very different cultures and government requirements. However, recently they were able to form a quasi-alliance. What this means is they are indirectly in alliance with one another due to a mutual alliance with another country; the United States. Furthermore, the ongoing Russia-Ukraine war has brought these two countries closer together as they now rely on each other for security and they've signed a couple of formal agreements on the matter as well.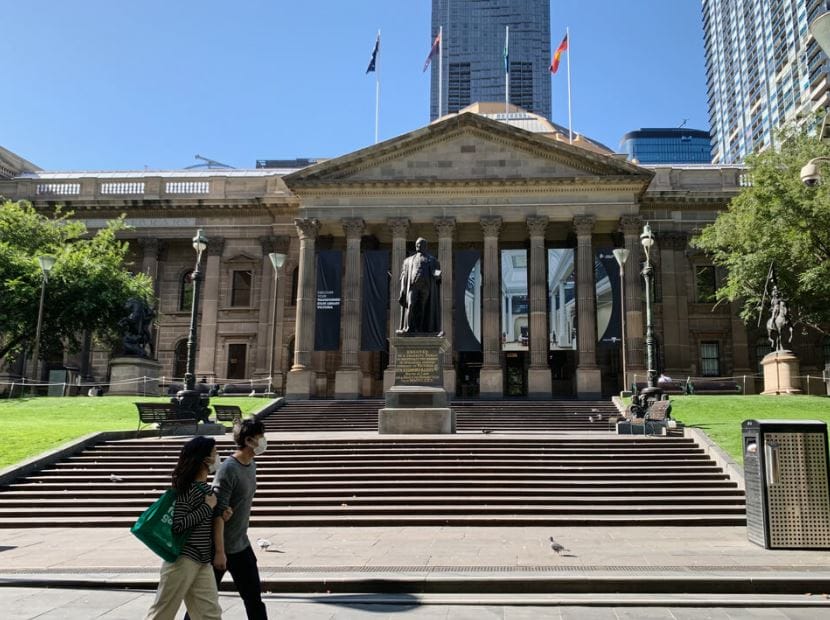 Economists at the Diplomat have been following the relationship between Australia and Japan and the benefit this alliance has to the economy. They state, "Alongside its defense ties with Australia, Japan has a full-fledged treaty alliance with the United States. The existence of the Japan-U.S. military alliance, the Australia-Japan quasi-alliance, and the possible new type of Anglo-Japanese alliance have made security analysts and strategists consider the possibility of Japan's entry into the Australia-United Kingdom-United States (AUKUS) trilateral security alignment, forming so-called "JAUKUS." Washington and Tokyo, however, have both denied that Japan was invited to join the defense arrangement. The Australia-Japan quasi-alliance has been gradually developed, mutually recognized, and recently activated.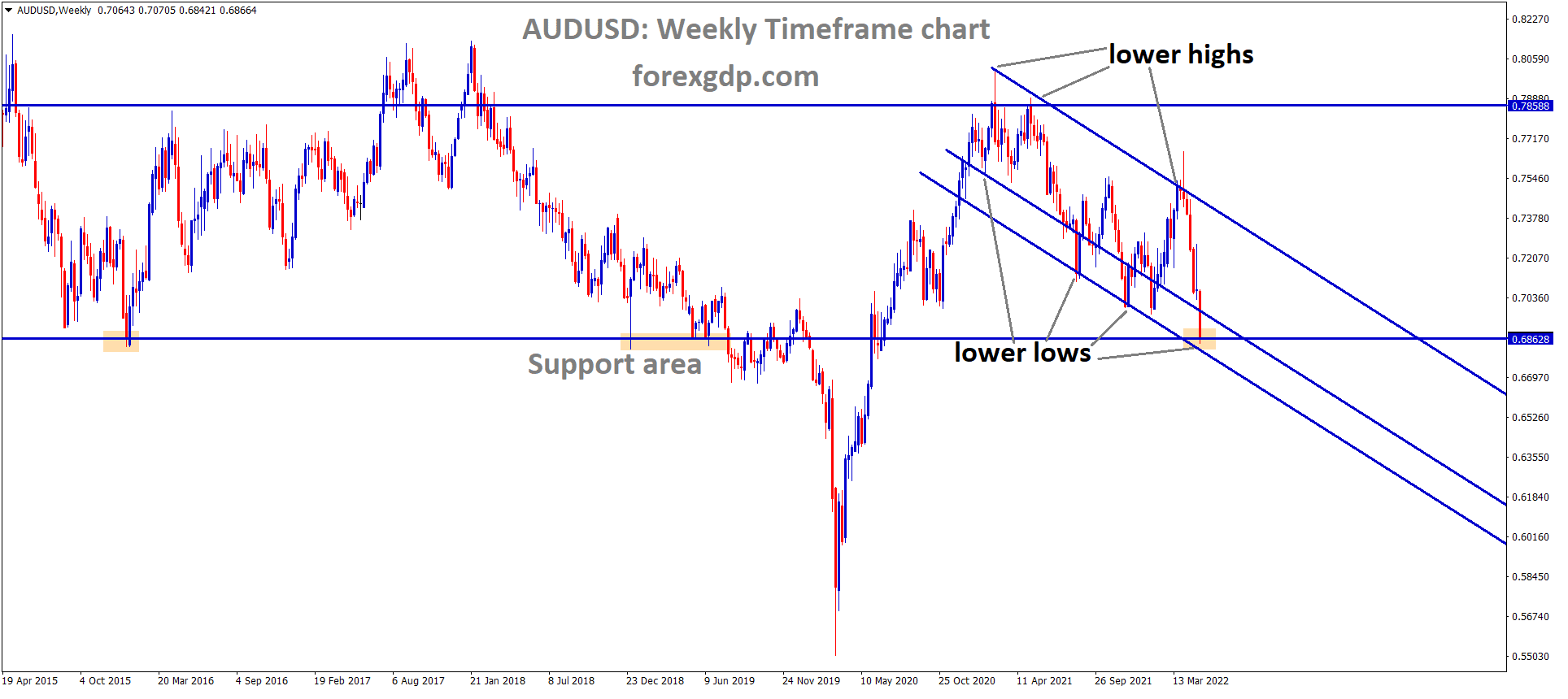 AUDUSD Weekly Time Frame Analysis: Market is moving in the Descending channel and the market has reached the Lower low and Horizontal Support area of the channel.
Now it could possibly evolve into a new multilateral security alignment in the Indo-Pacific era. The JAUKUS option might sound unrealistic given Japan's constitutional limitations and the lack of formal military forces. After all, these same factors hampered the possibility of JANZUS."