EUR/GBP Analysis
EUR/GBP is ranging from 0.83 until 0.93 for last 4 years. BREXIT DEAL will decide which direction the market should go on EUR/GBP.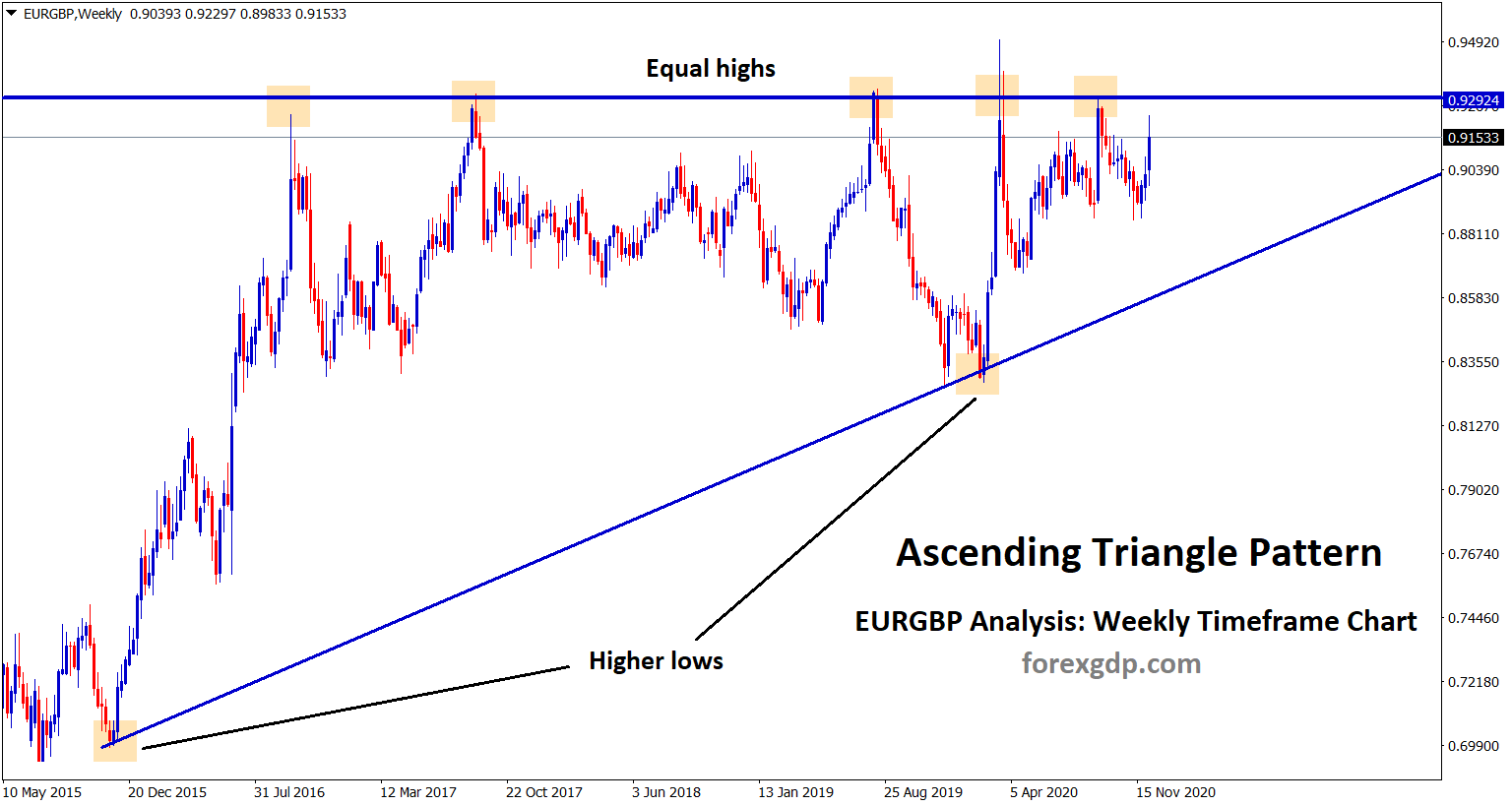 EUR/GBP has formed an Ascending Triangle Pattern in the weekly Chart. BREXIT DEAL is going to break this triangle pattern soon, let's wait for the confirmation of breakout to see big movements on EUR/GBP.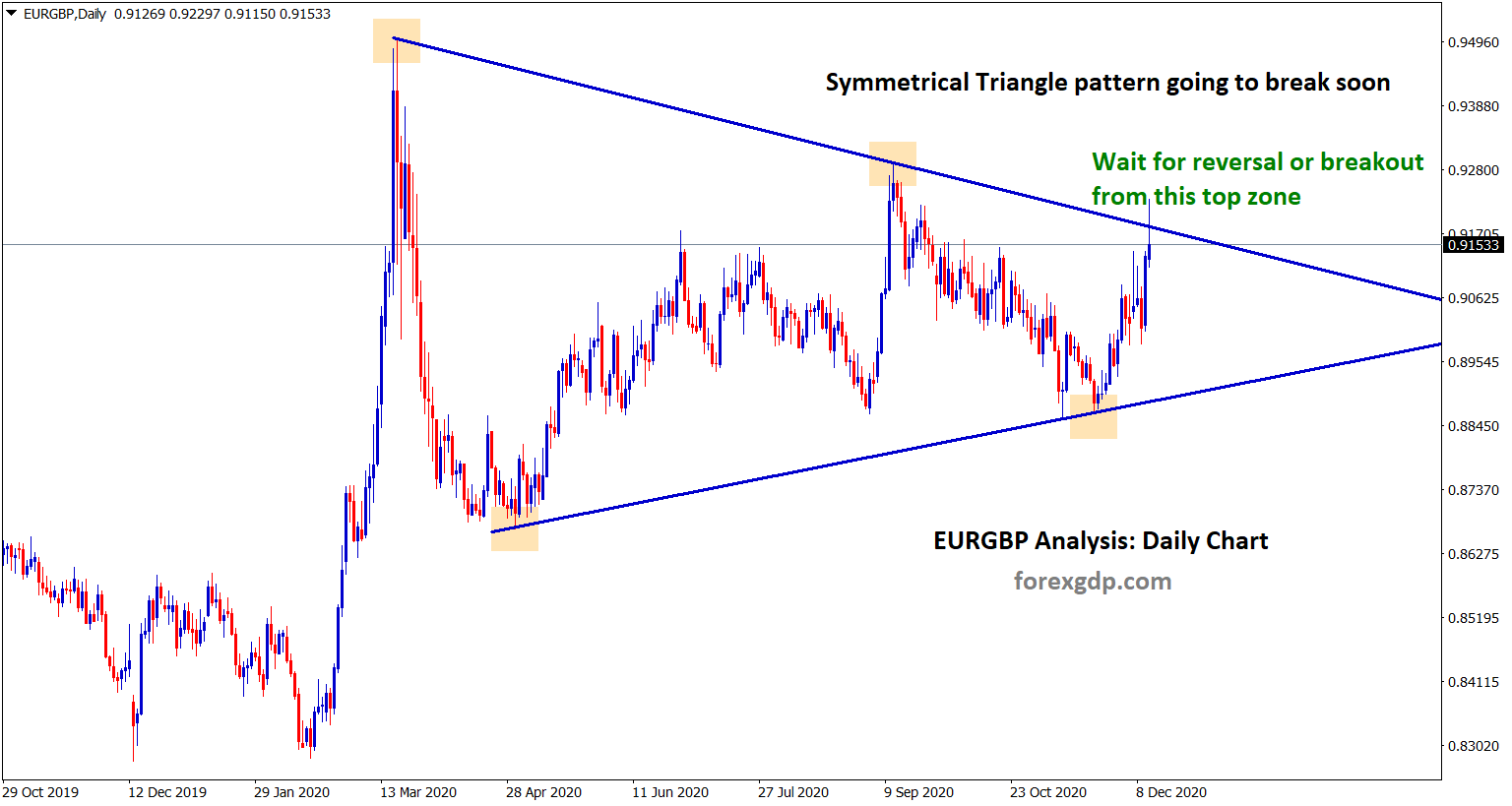 EUR/GBP reached the top zone of the symmetrical triangle pattern in the daily timeframe chart. Let's wait for the breakout or reversal.
BREXIT TALKS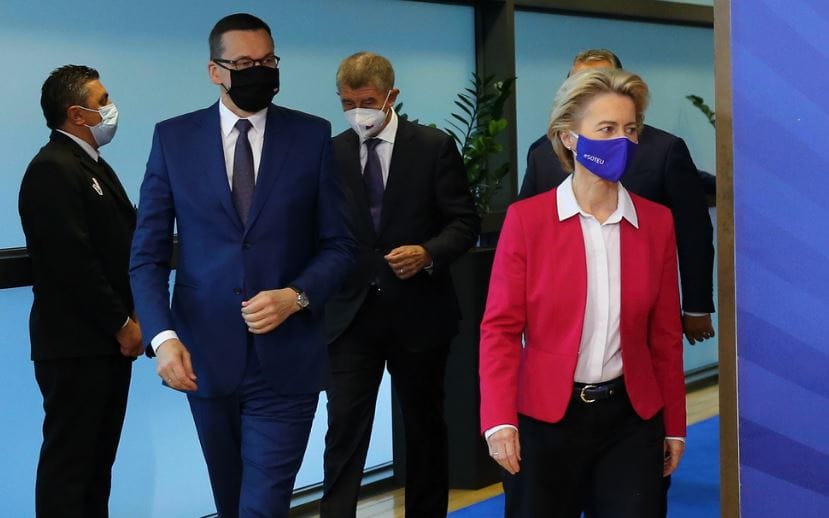 European Union Commission President, Von der Leyen said there is more option for No-deal Brexit is possible.
But still, last hopes in Sunday meeting will decide the last chance to enter the deal or no deal. The pound looks weak after this news release.
ECB holds interest rate decision same and Adds PEPP of 500 billion Euro to continue until March 2022.
EU-UK Brexit talks make it more difficult to support the Great Britain Pound to rise. 
Let's wait for the DEAL/NO-DEAL result to pick the direction on EUR/GBP.
Get Each trading signal with Chart Analysis and Reason for buying or selling the trade which helps you to Trade with confidence on your trading account.
Want to boost your profits in trading? Get the best trading signals at an accurate time. Try premium or supreme signals now: forexgdp.com/forex-signals/