Gold: US NFP rate came at lower than expected
Gold prices are stable and moved across the 1780$ to 1832$ range in the past two weeks.
XAUUSD Gold price is moving in an Ascending channel and the market has rebounded from the higher low area of the channel.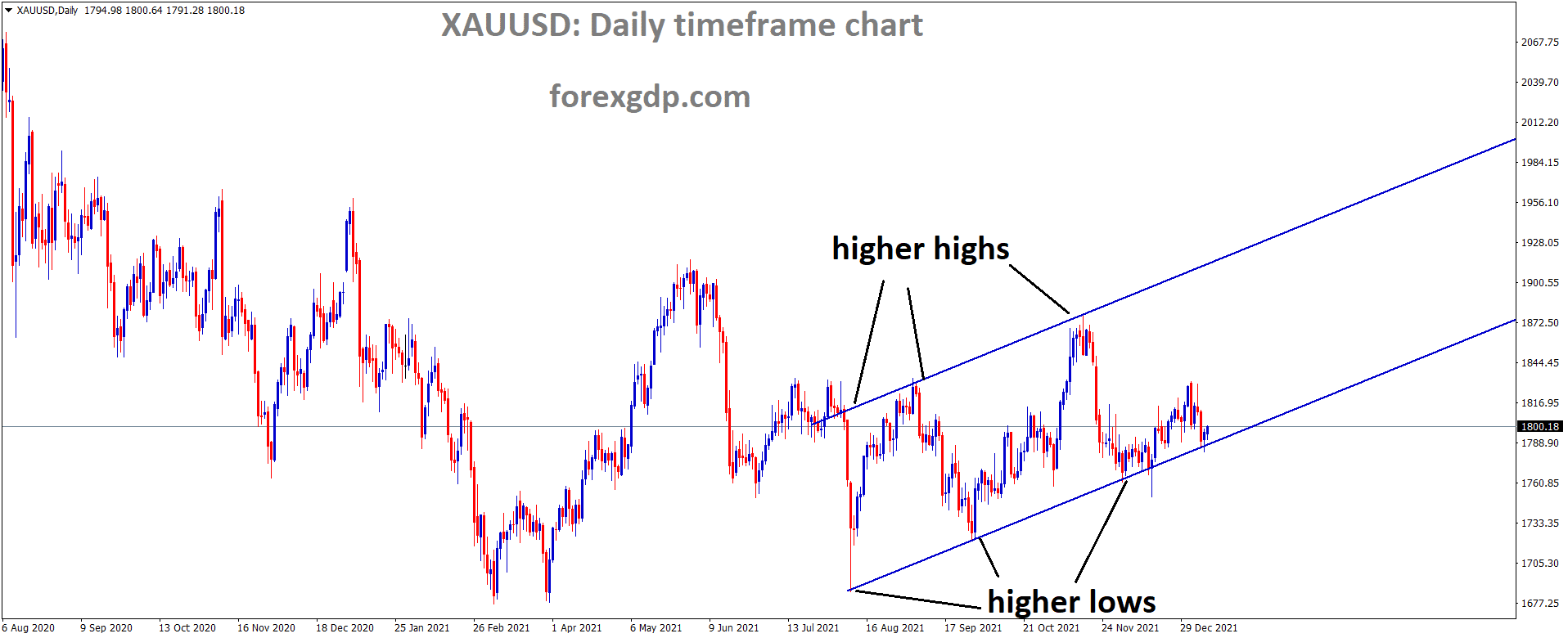 US Non-Farm Payrolls data came at 199k versus 450k expected, and the Unemployment rate came at 3.9% versus 4.1% expected.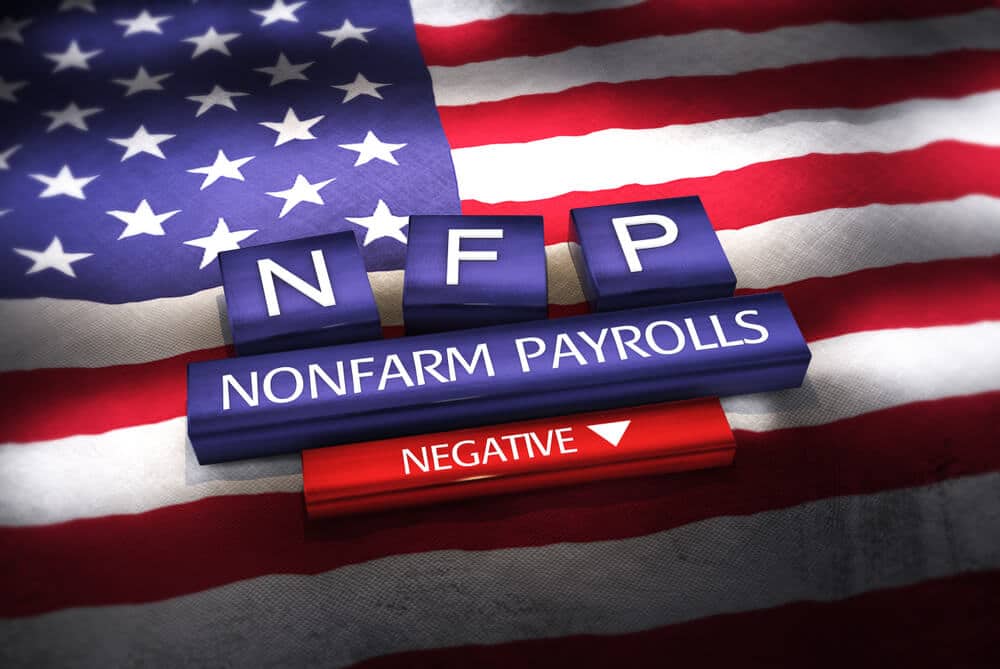 This mixed Bag of US Domestic data made US Dollars tumble on Friday.
And US 10Year yield rose to 1.80% on Friday, which shows strong selling of Bonds due to rate hikes soon this year.
The Omicron variant is spreading across the Globe very fast, and lockdowns are imposed in many parts of Asian Countries.
US Dollar: Goldman Sachs Forecasted FED – Four rate hikes in 2022
EURUSD is moving in the Ascending triangle pattern and the market has fallen from the resistance area of the triangle pattern.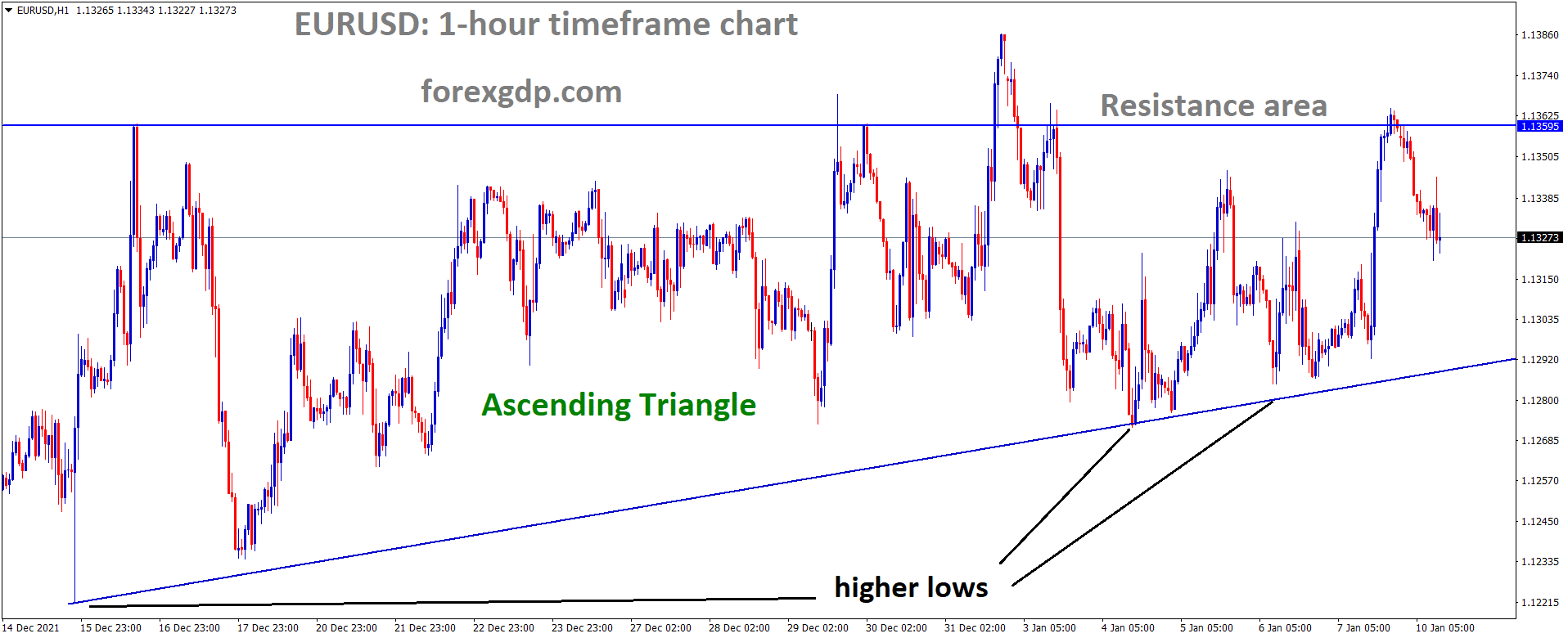 Goldman Sachs Analysts forecasted The FED would do four rate hikes this year.
The employment rate grows faster, and Jobs are fulfilled in a more significant phase.
And inflation is higher, but it will be compensated by FED action this year.
So, FED will do rate hikes from March, June, September and December this year.
US Economy is performing well and recovered from pandemic times, now just the Spread of Omicron variant in the US shows less harmful than the previous one.
Euro: ECB member Isabel Schnabel speech
EURCAD is moving in the Descending channel and the market has reached the lower low area of the channel.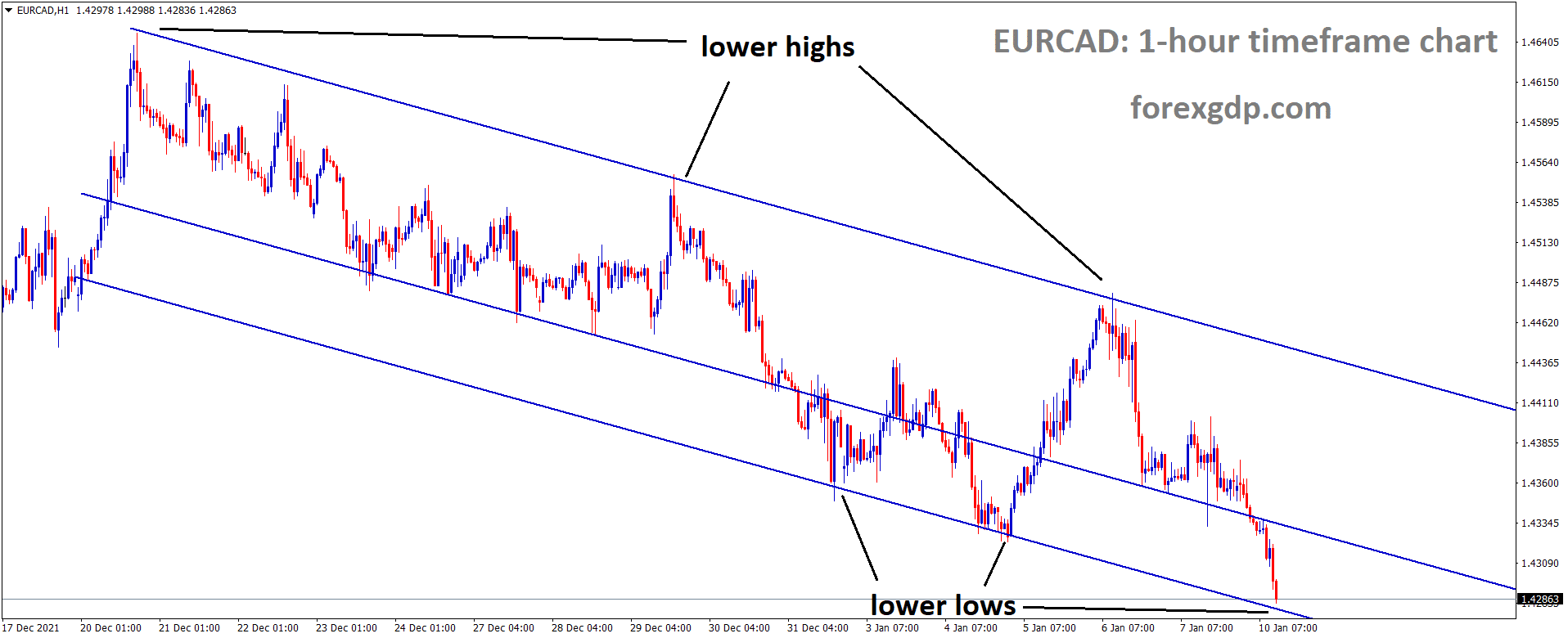 ECB Board member Isabel Schnabel said Energy prices are rising higher,  We have to control them to then only compensate the inflation rate to a target of 2%.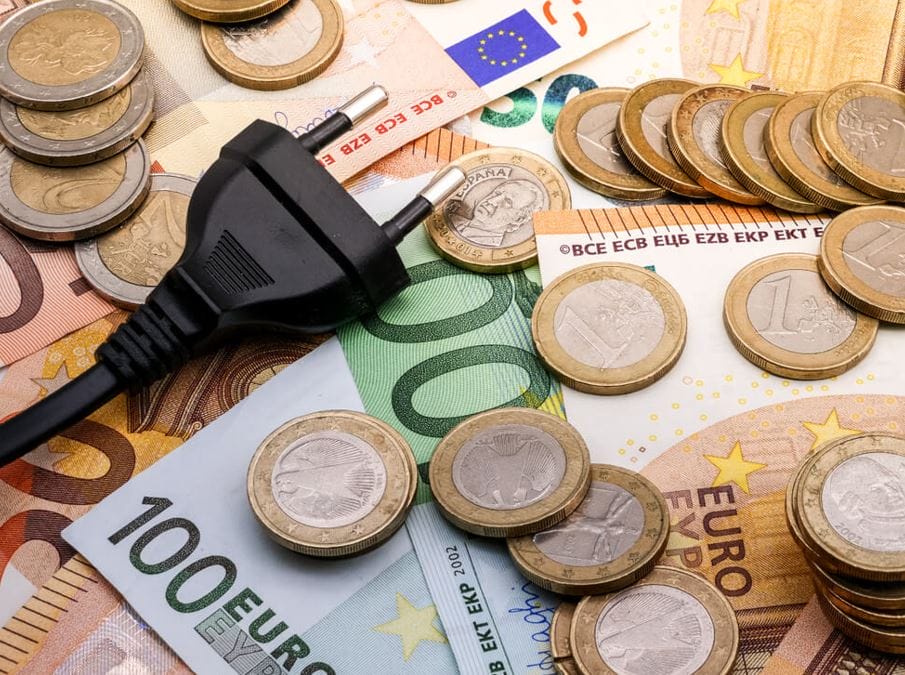 ECB forecasted until 2024 inflation rate remains 2% target only because economy recovering speed is slower than expected.
And Consumer spending and employment rate must improve in Europe zone then only inflation numbers will trigger higher numbers.
But now ECB must consider the Energy prices racing higher and compensate the prices by increasing supply sides.
UK Pound: Brexit issues still not solved
GBPUSD is moving in the Descending channel and the market has reached the lower high area of the channel.
Brexit issues for Northern Ireland were not solved by Newly appointed Brexit minister Liz Truss for UK Side.
On Friday, Liz Truss wrote the letter to the telegraph and quoted it as a legitimate provision that should be negotiated.
The solution is not obtained in Northern Ireland protocol conversations between UK and EU.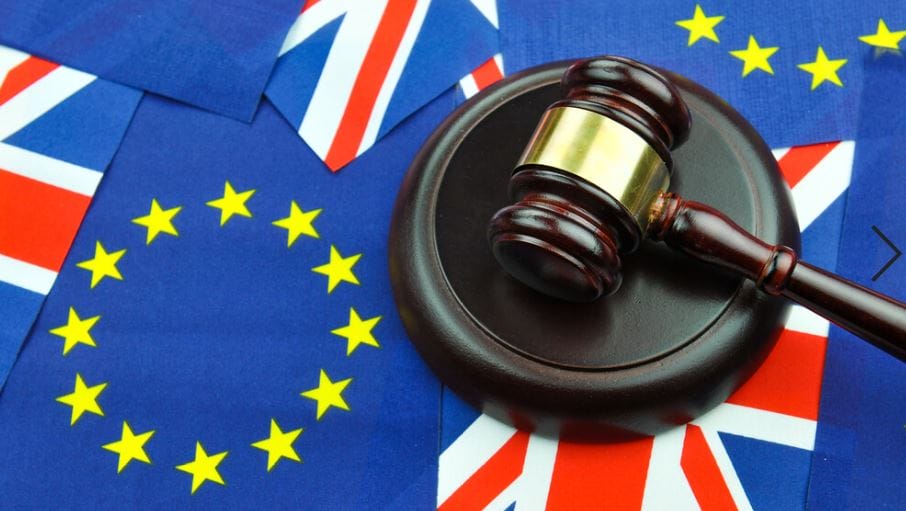 On another side, the EU's Ambassador to the UK said conversations with the UK were unhelpful.
And Issues are going longer and not to find solutions by compromise.
So we are not impressed and not surprised by the threat of article 16 triggering.
Canadian Dollar: CAD Employment data shows Good numbers
Crude Oil is moving in an Ascending channel and the market has reached the higher low area of the channel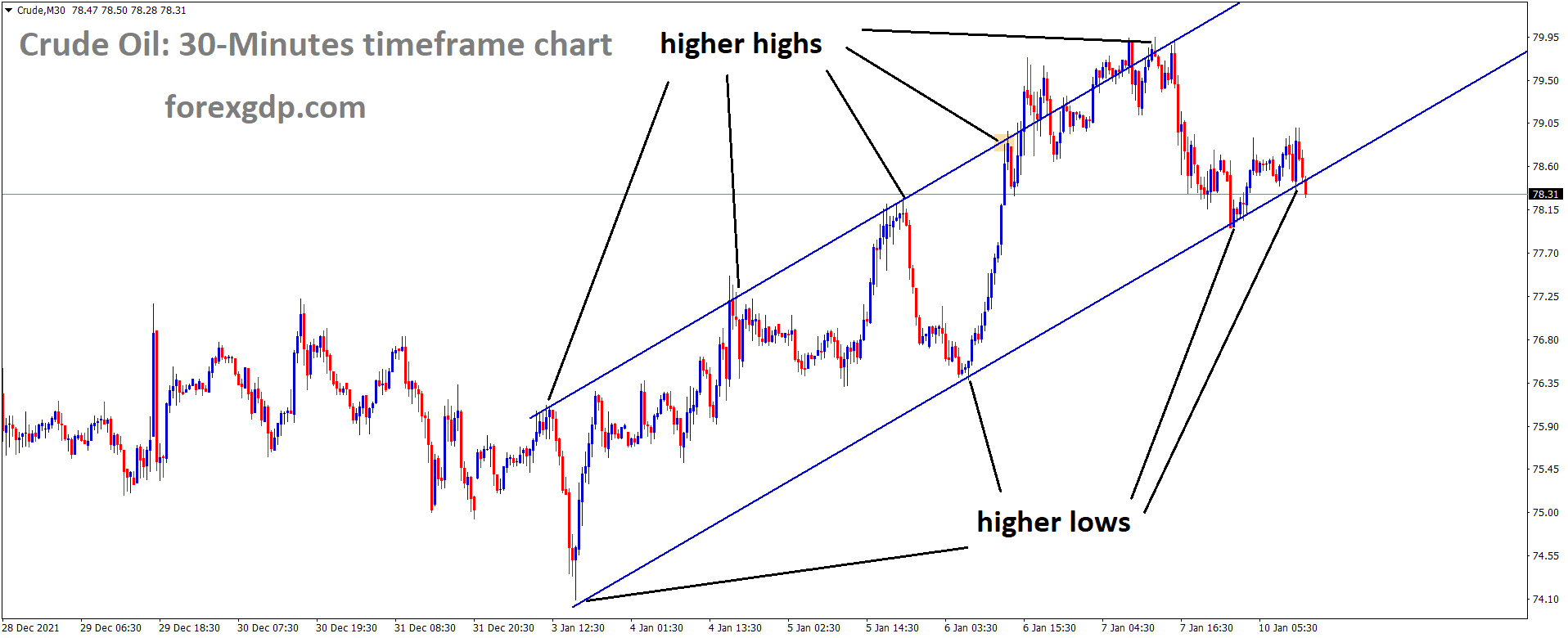 Canadian Dollar stayed positive rally after two positive data reported on Friday.
One is US NFP data shows Lower numbers against Forecast data.
The next one is Canadian Employment numbers rose to 54.7K versus 27.5K, and the unemployment rate fell to 5.9% from 6.0%.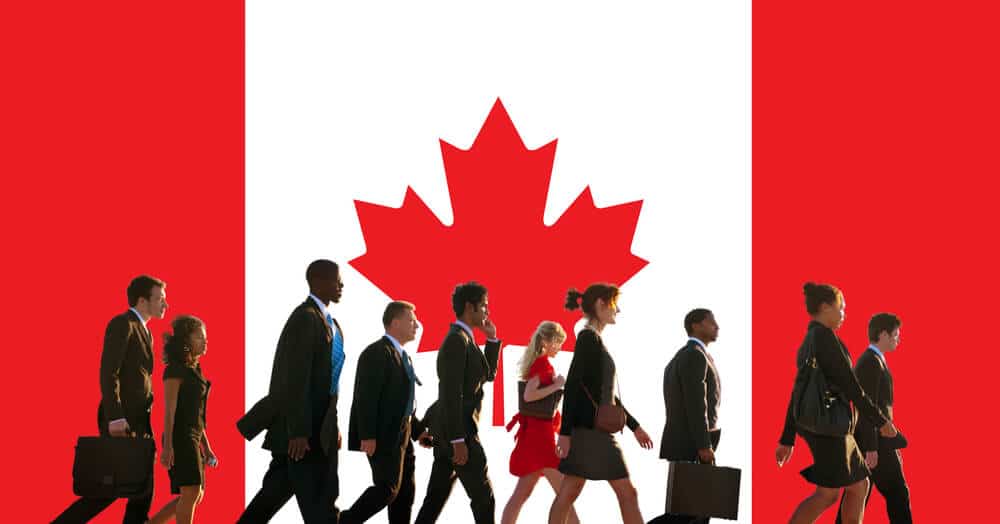 And Oil prices are still rallying and supporting the Canadian Dollar so far.
And US Dollar shows lower on Friday after Disappointment NFP data results were reported.
But the Unemployment rate fell to 3.9%, which is a good comeback for US Dollar.
And Bank of Canada may soon do rate hikes this year or this month after tapering assets purchases.
Japanese Yen: BoJ inflation reading forecast for 21-22
USDJPY is moving in an Ascending channel and Descending triangle pattern and the market has reached the horizontal support area of the pattern..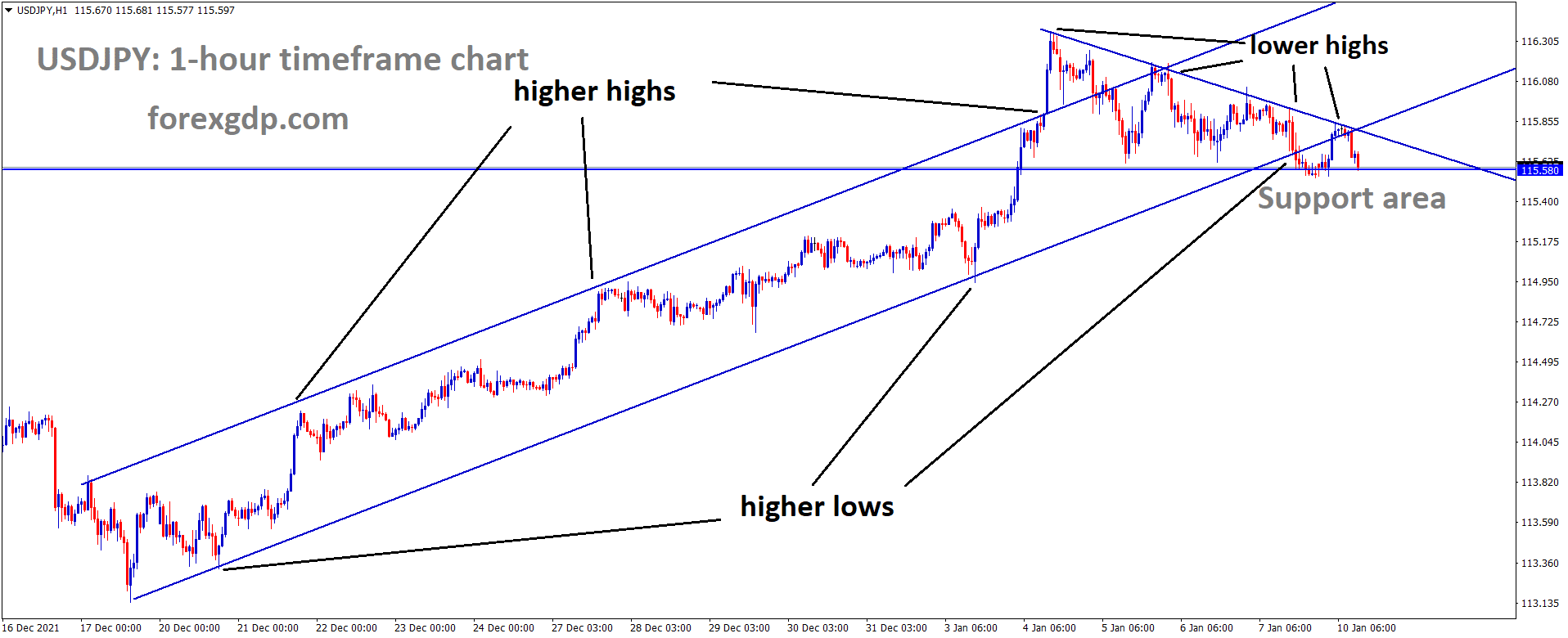 Bank of Japan Monetary policy meeting will happen on Jan 17 and Jan 18 this month.
According to Yomiuri Newspaper, this month meeting will raise the forecast of inflation to 1.0% or higher from the current 0.90% for the fiscal year 2021-2022.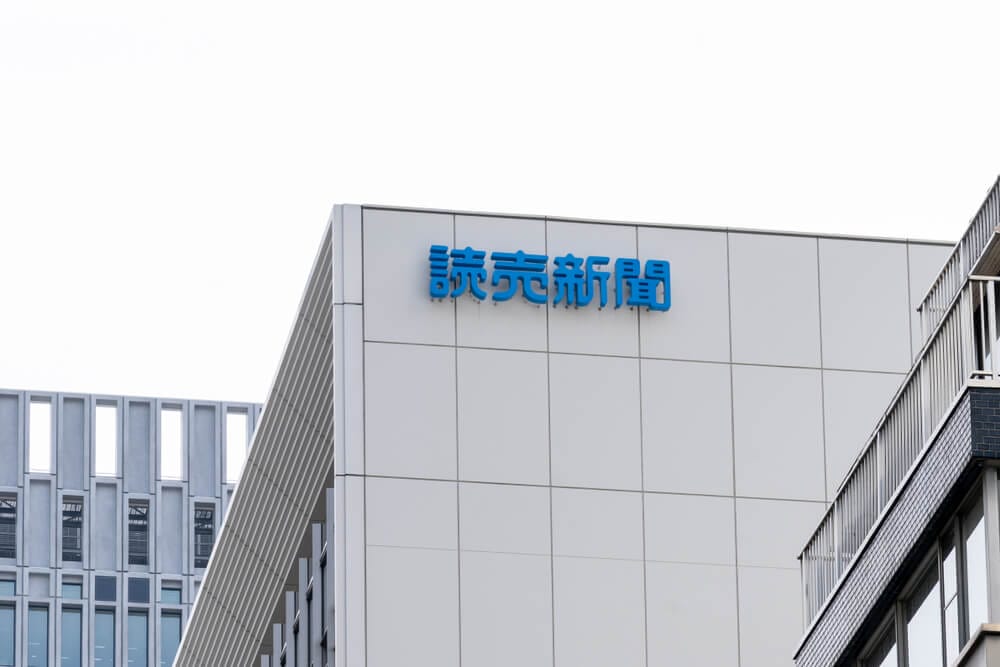 And Central raised its inflation forecast due to Supply chain disruptions and the Covid-19 pandemic.
An extensive set of stimuli has been provided to the public by the Japanese Government, now waiting for years to come back from the pandemic.
Friday US NFP data makes negative numbers, which is positive for JPY and other USD Counter pairs.
Australian Dollar: Australian Building Permits data forecast
Australian Dollar made lower as US Domestic data shows a mixed bag of employment numbers and Unemployment rate.
And China is expected to print CPI data for December Year on Year rate as 1.8% from 2.3%.
Chinese Yuan is fell against US Dollar due to significant stimulus has injected into Domestic areas to boost up real estate and Business fields.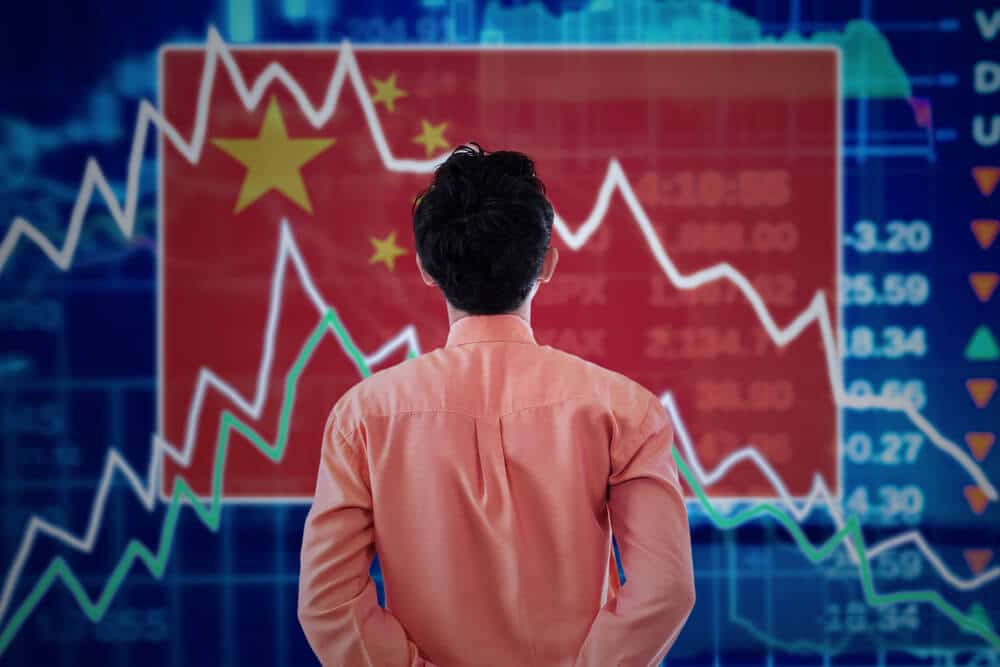 The Chinese Government is now more focused on Exports and Export revenues, only running in a low deficit.
This week Australia will report Prelims Building permits data for November, which is expected to Drop to 0.0% from the -12.9% previous reading.
Australian PM Speech
Australian PM Scott Morrison said the Omicron variant caused more cases in Australia, impacting Workforces and Businesses in Australia.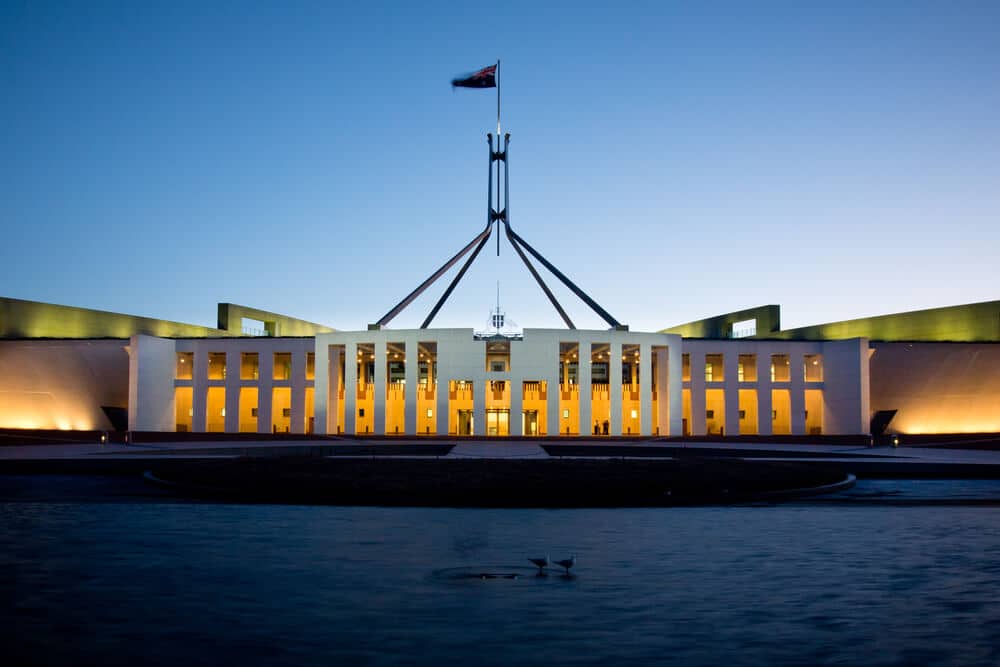 Many people have contacted themselves who have Covid-19, and close contacts are making severe spread due to two doses not completed.
No lockdowns are imposed now, but the spread is not in control mode; the public must know to protect themselves in this pandemic time.
Australian Assistant Treasurer Michael Sukkar said the Australian economy must come back from the Omicron variant, and Households have huge savings as Security.
New Zealand Dollar: NZ Border affected Omicron variant cases
GBPNZD is moving in an Ascending channel and the market has reached the Horizontal resistance area of the Ascending channel pattern.
New Zealand found 84 cases in Border areas, and last days 64 cases were found in Border circles from the Omicron variant.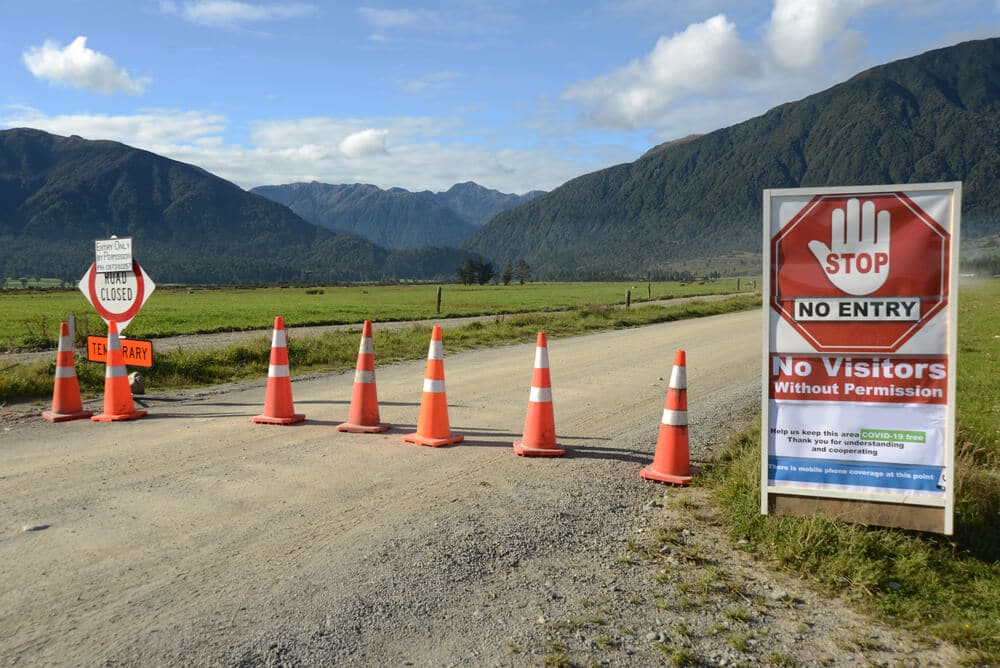 And NZDis moving in the range-bound market from December month 2021, now waiting for the US FOMC meeting next week for another move.
Last week Friday, US Dollar tumbled on NFP data disappointment. Now, US Initial Jobless claims and US PPI data will publish.
Swiss Franc: SNB made 26 billion Francs gains from Foreign port
CHFJPY is moving in an Ascending channel and the market has fallen from the higher high area of the channel.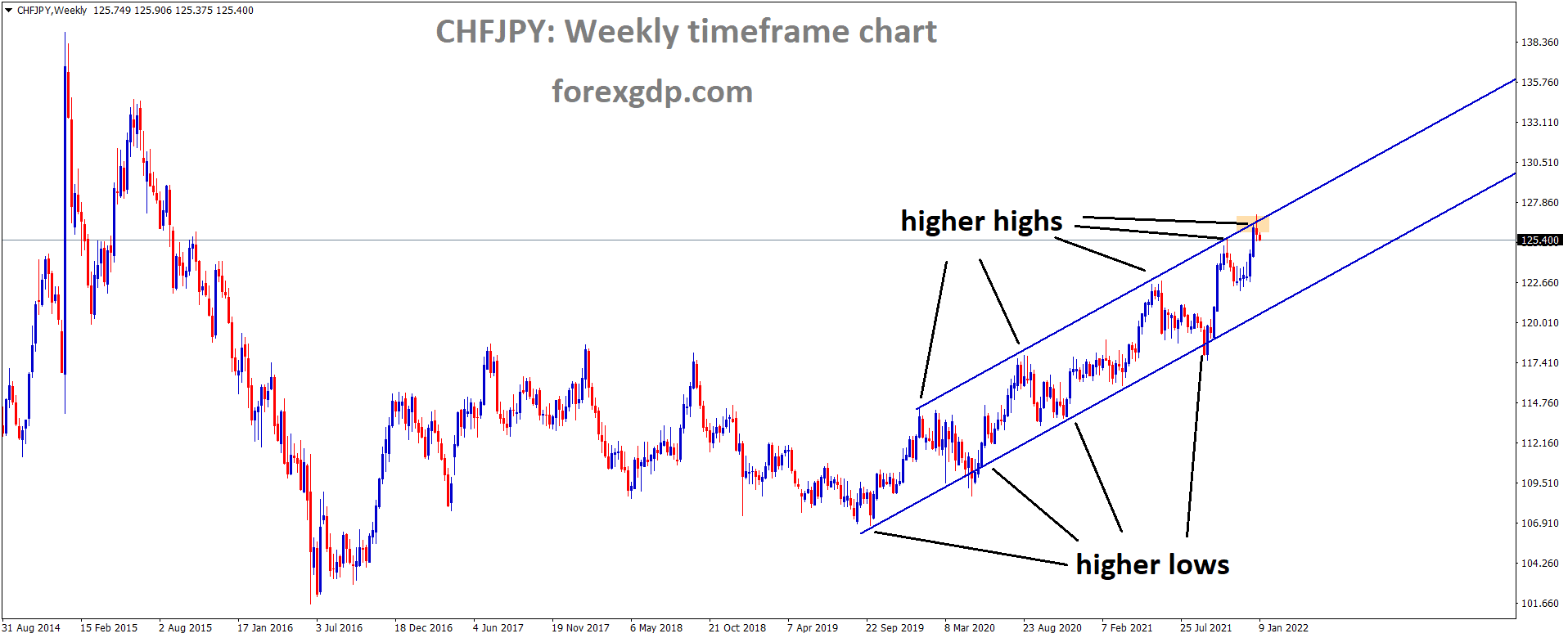 SNB has reported that 26 billion Francs profit made from foreign currency investments in Stocks, Bonds and nearly worth of $28 billion profit.
And had invested 1 trillion Francs in the long-term view on Stocks and Bonds, now it has given good returns and will compensate the gains of Swiss Francs against counter pairs.
Swiss Bank has also been affected by the loss of 100 million francs from Gold Holdings, but this loss will be compensated by 1 billion Francs gains in Stocks and bonds.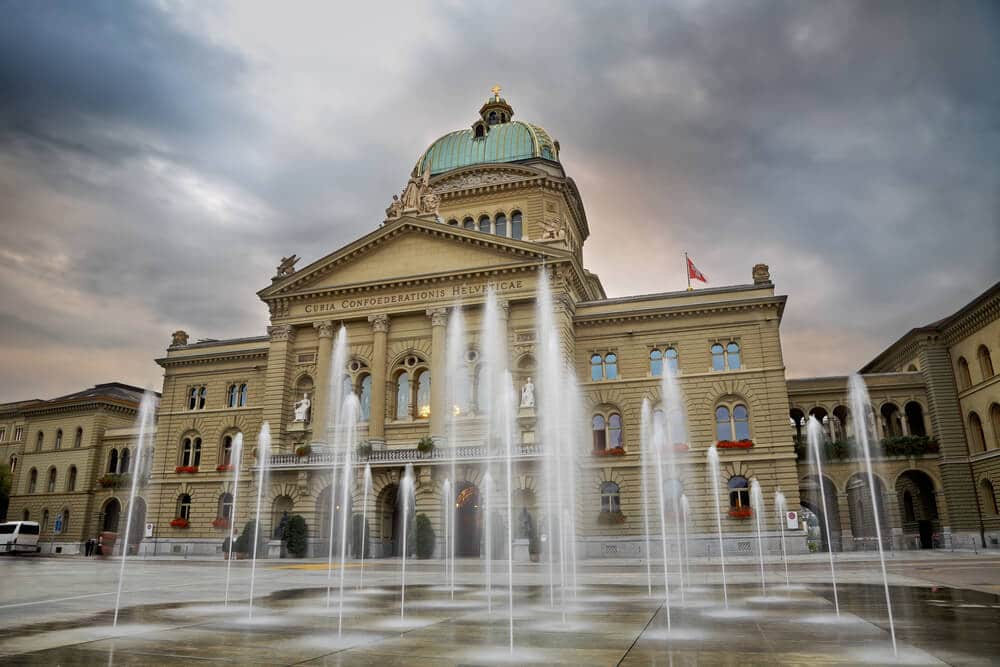 This year 2021 Annual profit must be higher than 20.9 billion francs made in 2020.
Bee estimated Central bank would be made roughly as 35 billion Francs in this financial year 2021-2022.
And SNB will pay the Divided of 15 per share as 6 billion francs will deposit to the Swiss Government.
The Gains will reduce the current value of Swiss Francs in FX markets in foreign investments to SNB.
---
Don't trade at your free time, instead trade the markets only when there are confirmed trade setups.

Get confirmed trade setups here: https://www.forexgdp.com/buy/