Gold: US ADP data shows strong numbers
Gold XAUUSD is consolidating at the lower high area of the descending channel in the 4-hour timeframe chart.
Silver XAGUSD is moving between the descending channel and it's rebounding exactly from the horizontal support area.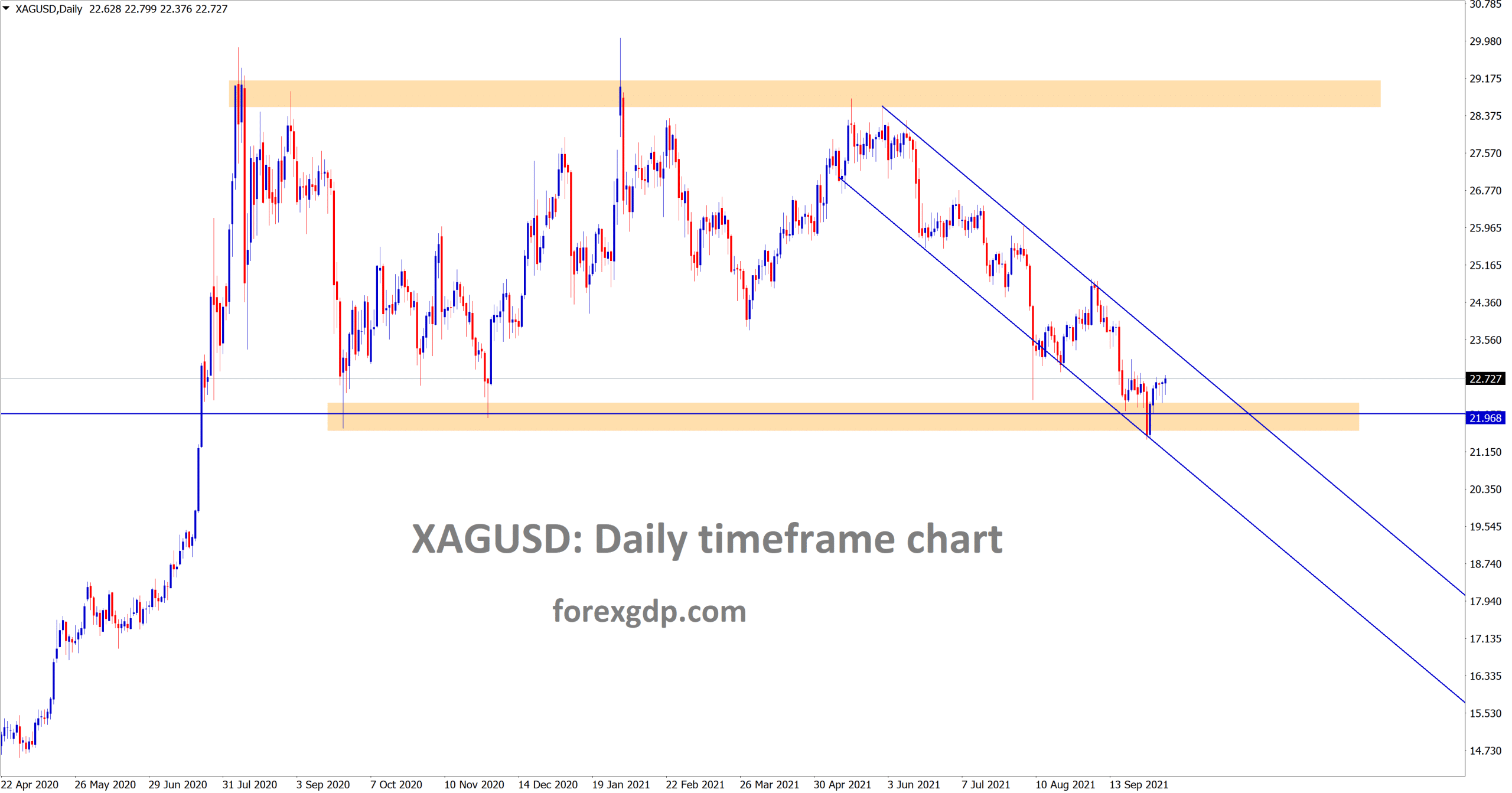 Gold prices pushed for Range bound market as 1749 to 1769$ in the last 5 days range.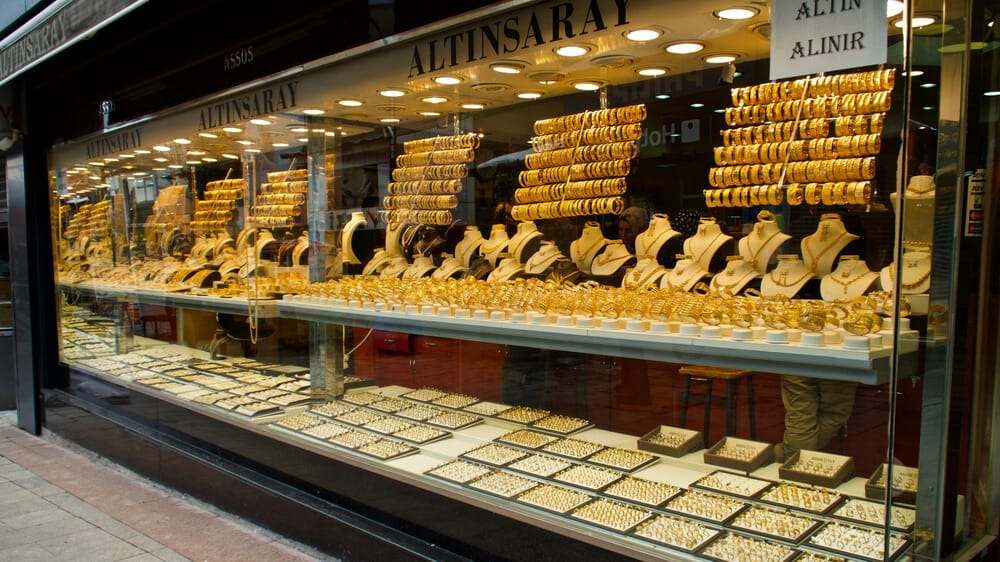 And US Dollar makes higher after yesterday reached a deal of US debt ceiling limit to extended.
Gold remains lower as US Dollar proving stronger each day and waiting for non-farm payroll data this Friday.
As Yesterday Private NFP data shows 568K versus 460K expected. This data shows a clear path of Job numbers place higher in the US economy and Vacancies are fulfilled much higher.
Friday NFP data shows to read at 500k is expected as Analysts view if came higher then gold prices came down.
US Dollar: Domestic data favours US Dollar
USDJPY is standing at the major resistance area and the higher high of the minor ascending channel.
USDCHF is moving in an Ascending channel.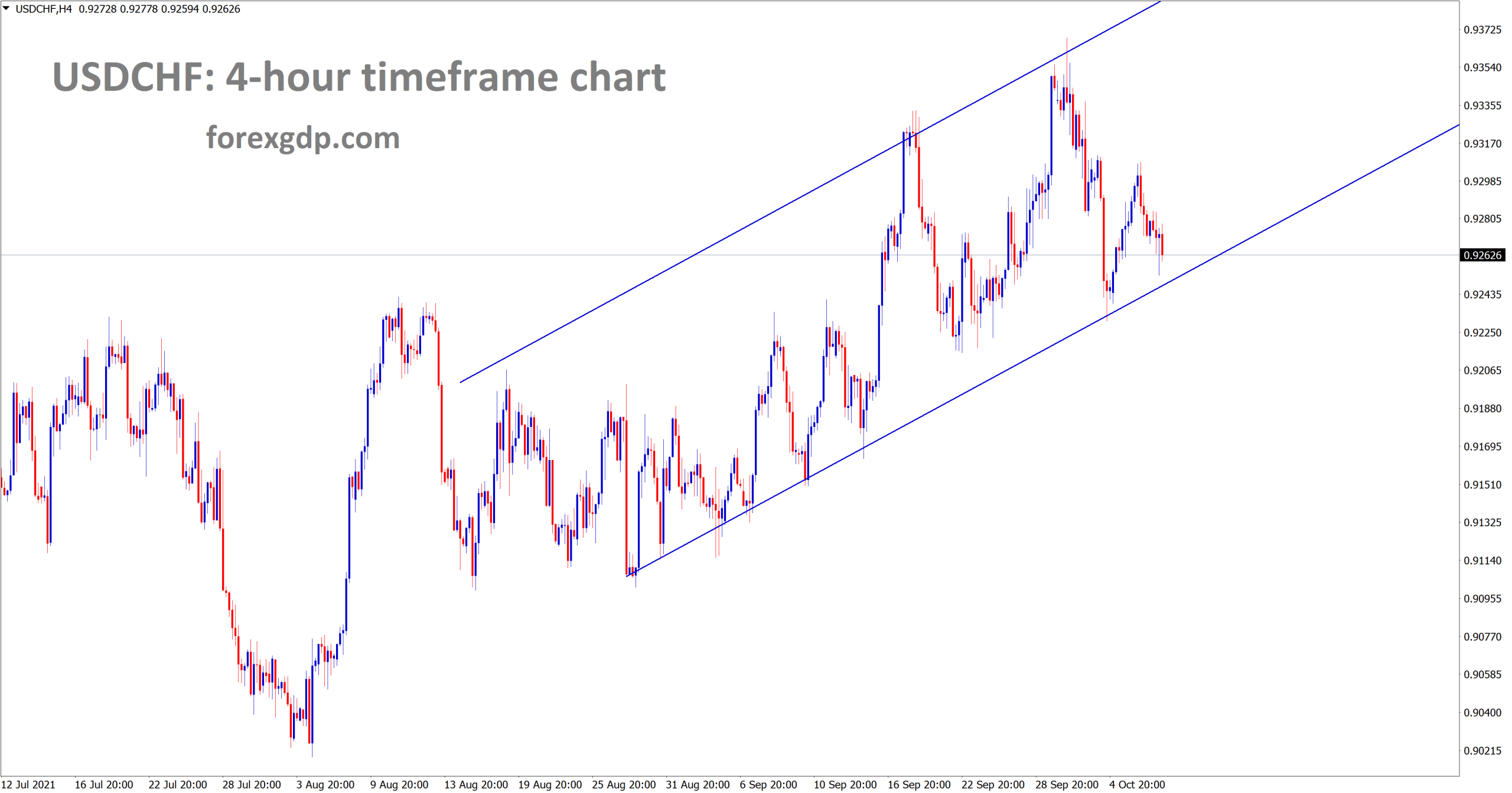 US Dollar index surges to higher as 94.300 level after US republican party accepted the debt ceiling limit to December month as US Government to avoid Defaults.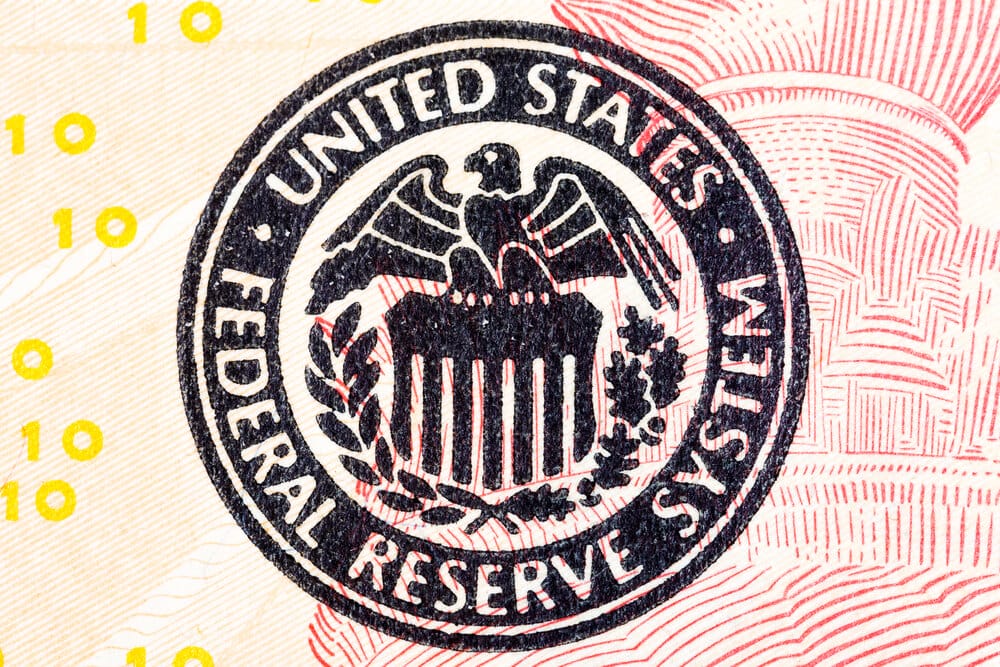 Yesterday ADP report formed higher numbers makes boost for US Dollar, this week Friday NFP data to focus on further strengthens in market.
FED Powell will do tapering in the upcoming meeting as Job data proves a positive mood in the economy.
Euro: ECB extends bond-buying program in 2022
EURAUD has broken the recent horizontal support area and it's trying to break the higher low of uptrend line.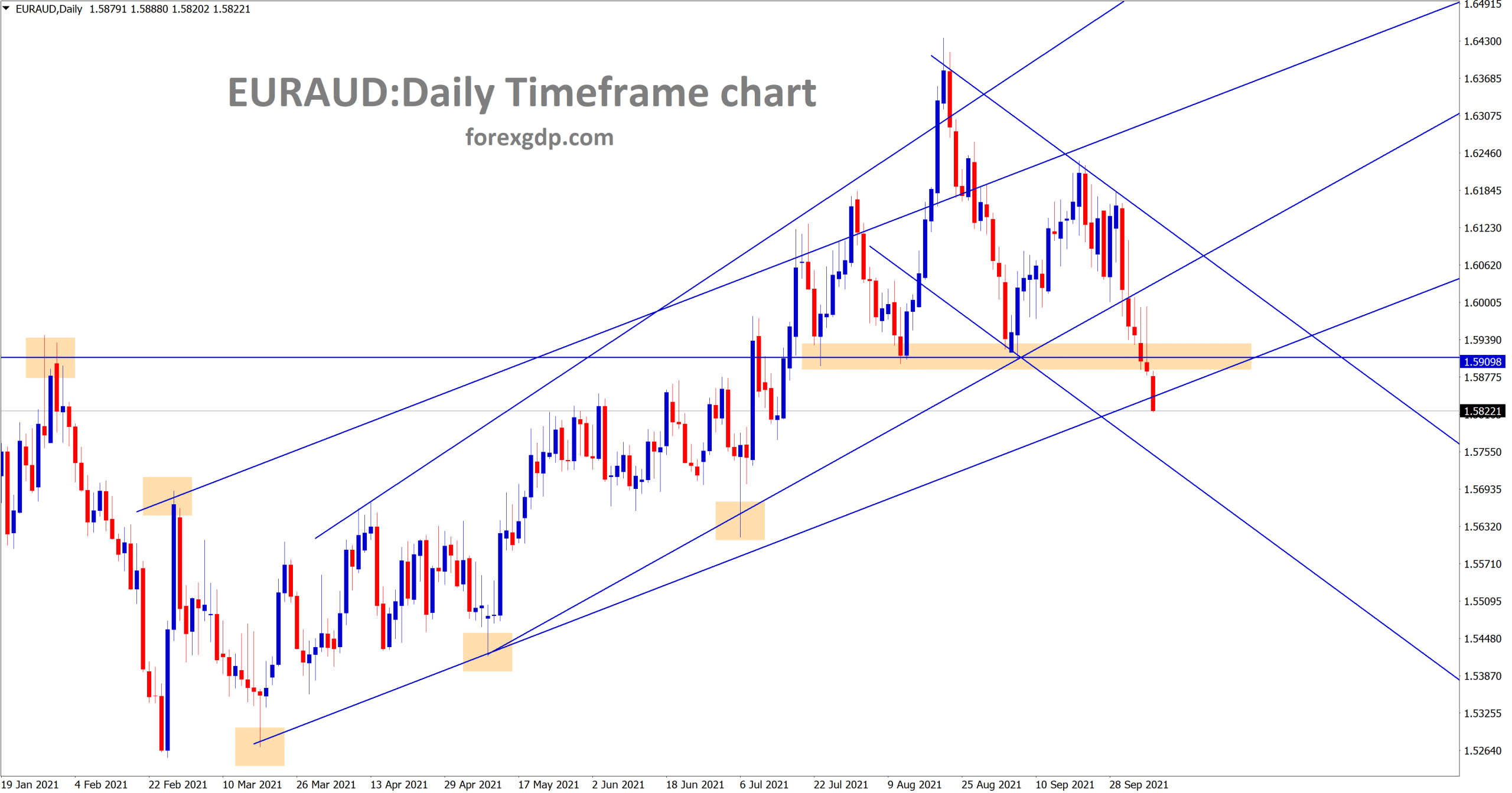 ECB makes route for new Bond buying program as Pandemic emergency funds are ending in March 2022.
And the energy crisis is increasing in the Euro area makes the Eurozone looks Gloomy mode.
German factory orders are lowered than expected shows a Declining outlook for Eurozone.
Bank of England expected rate hike in Earlier 2022 makes further weak for Euro in 2022.
If the ECB is slower, the PEPP purchases or rate hikes in 2022 will lift the prices of the Euro against GBP.
European commission Vice president speech
European Commission vice president Mario Sefcovic said the Northern Ireland protocol must be dealt with if a compromise between the EU and UK happened.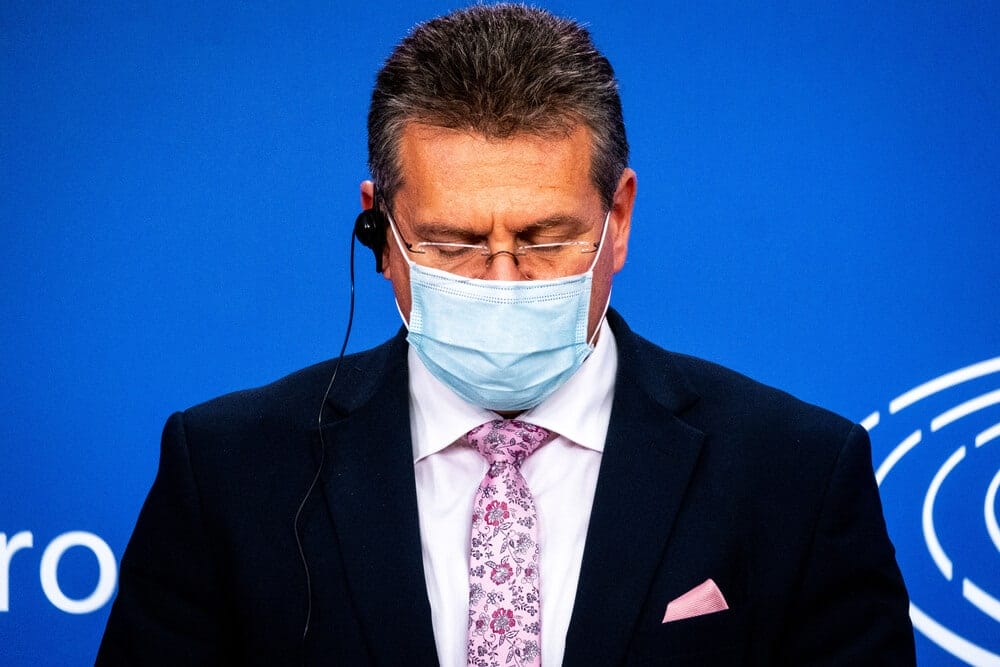 Once the Northern Ireland protocol is passed, it will be followed strictly by both members EU and UK with no renegotiations.
We can find solutions to Norther Ireland protocol problems and finalize packages by the middle of next week.
And we are seeking a resolution for Northern Ireland by early 2022.
Now Post Brexit deal with Northern Ireland become a head weight for the EU and UK.
UK POUND: Expected rate hikes in 2022
GBPCHF is moving between the channel ranges.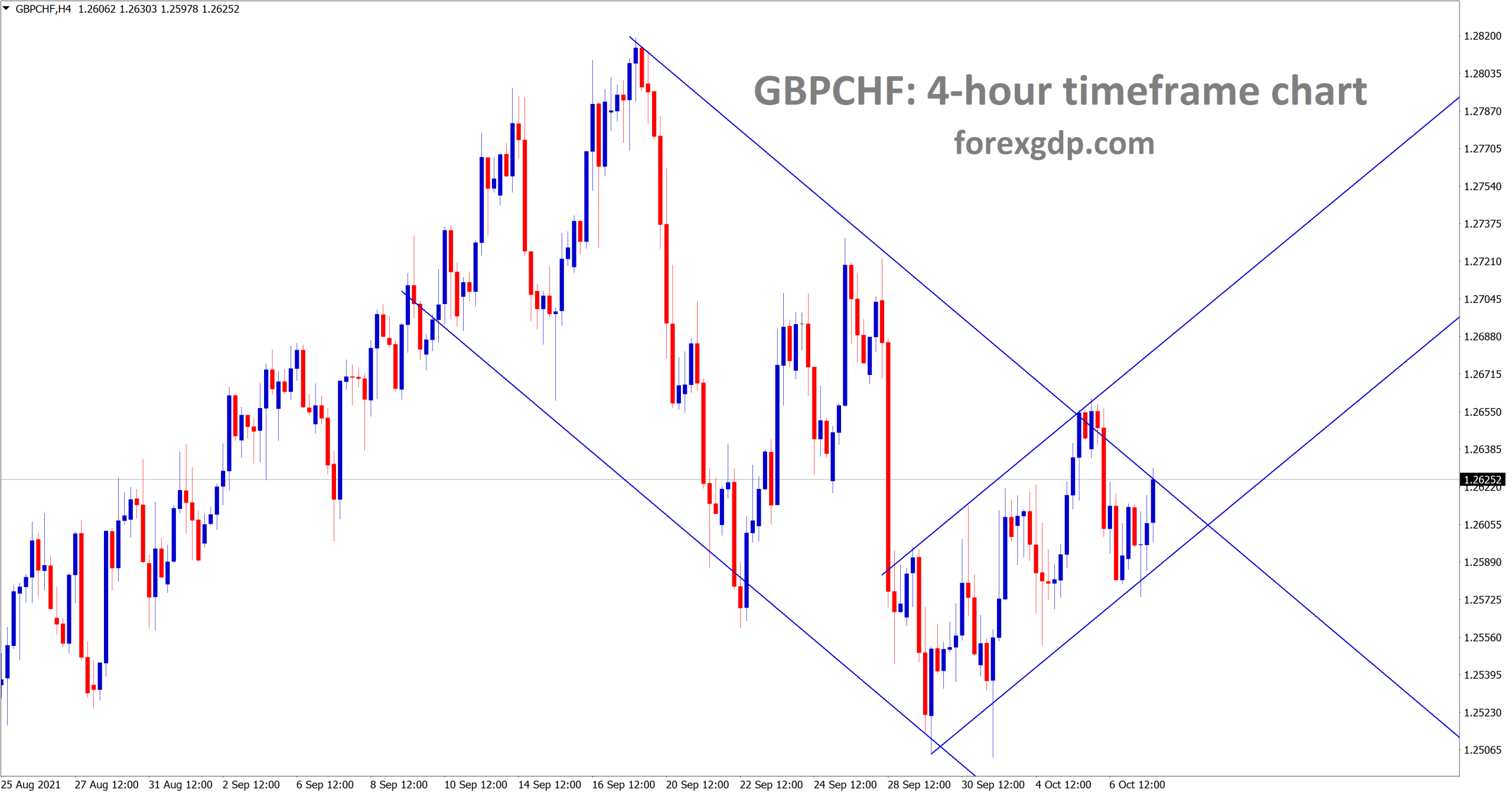 GBPNZD is moving in an Ascending channel.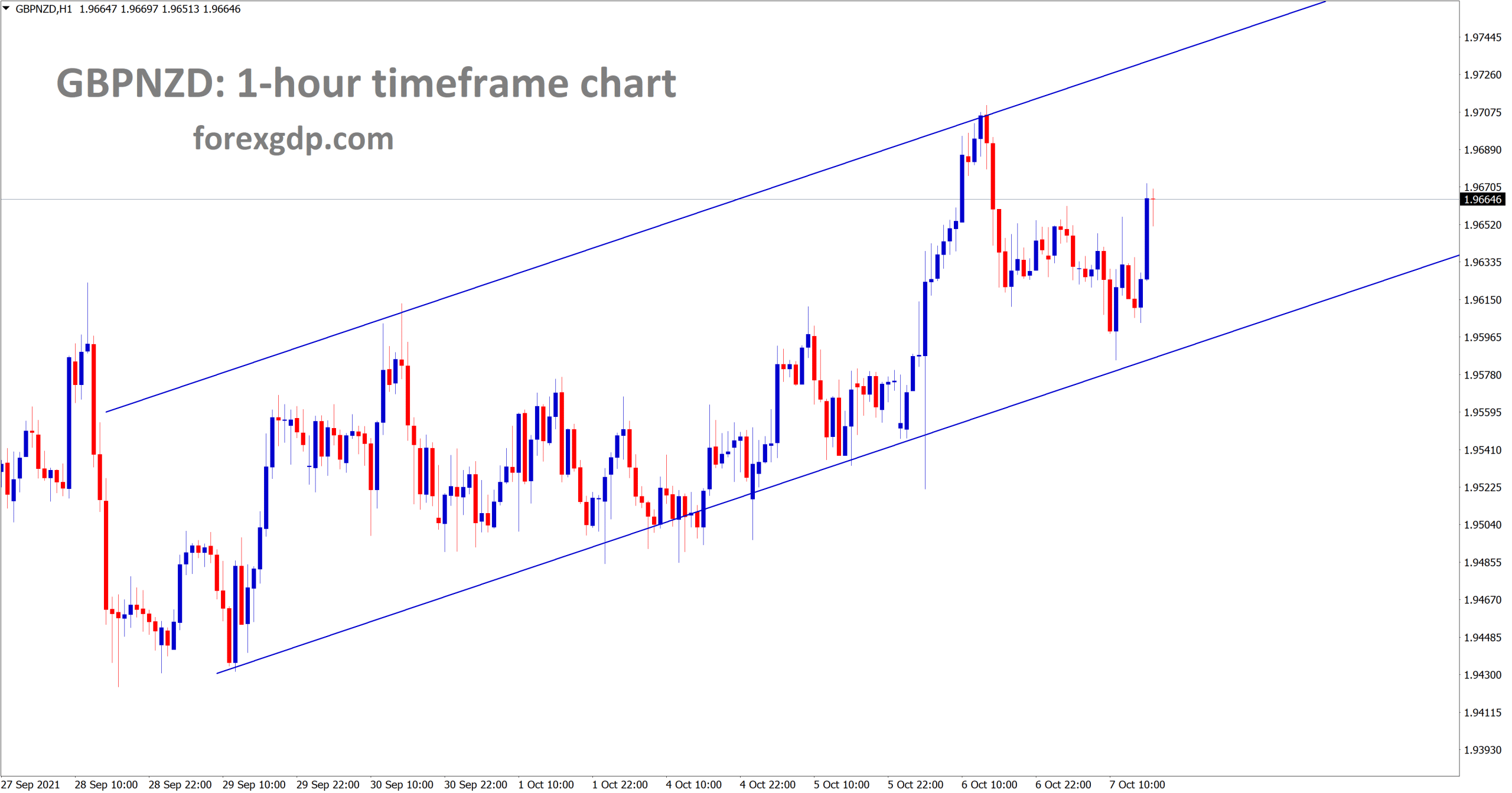 Bank of England expected to raise rates of 15 BPS points by Q1 2022 and the remaining 25Bps Points in mid of 2022.
And Bond purchases of GBP 895 billion schemed will be ended by March 2022.
Furlough scheme is already ended by September 30, as so many workers are returned to Jobs as Covid-19 lockdown releases.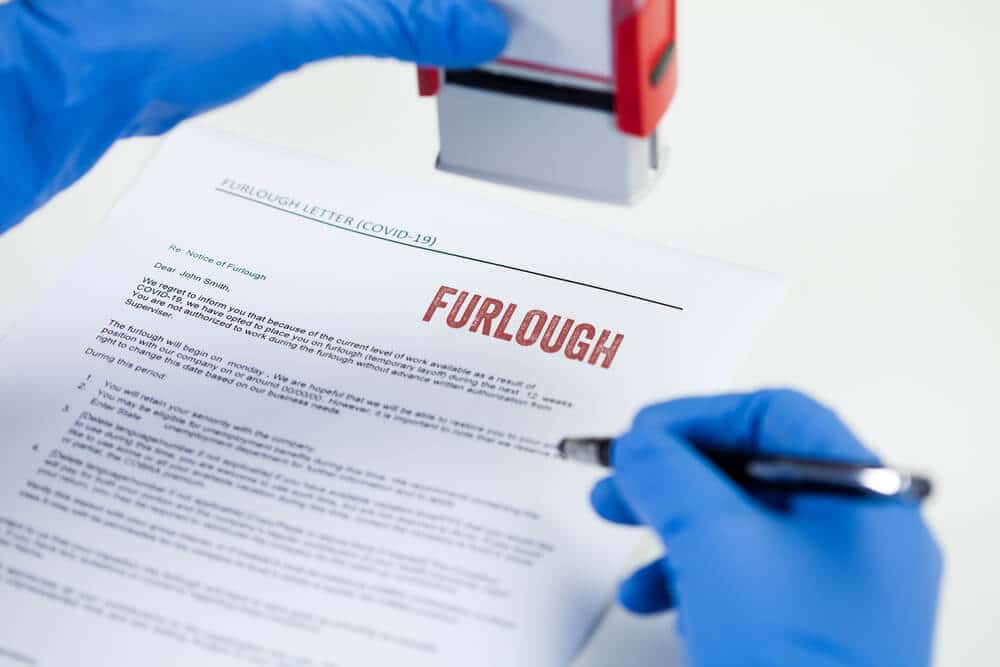 And 90% of above age 16 got the first dose, and the Second dose for adults will be completed by 80% in the UK.
Bond purchases are increased by 5 times from the financial crisis of 2008 from GBP 200 billion to GBP 900 billion Now.
So, inflation is higher, and Growth is moderate in the UK.
The unemployment rate stood at 4.7%, which is 1% higher compared to Pre pandemic levels.
The inflation is right now 3.2% which is above the 2% Goal of the Bank of England. But in Q4, it may increase to 4.2% as a scenario.
Canadian Dollar: Oil Prices surging
EURCAD has broken the horizontal support and it is near to the lower low level of descending channel.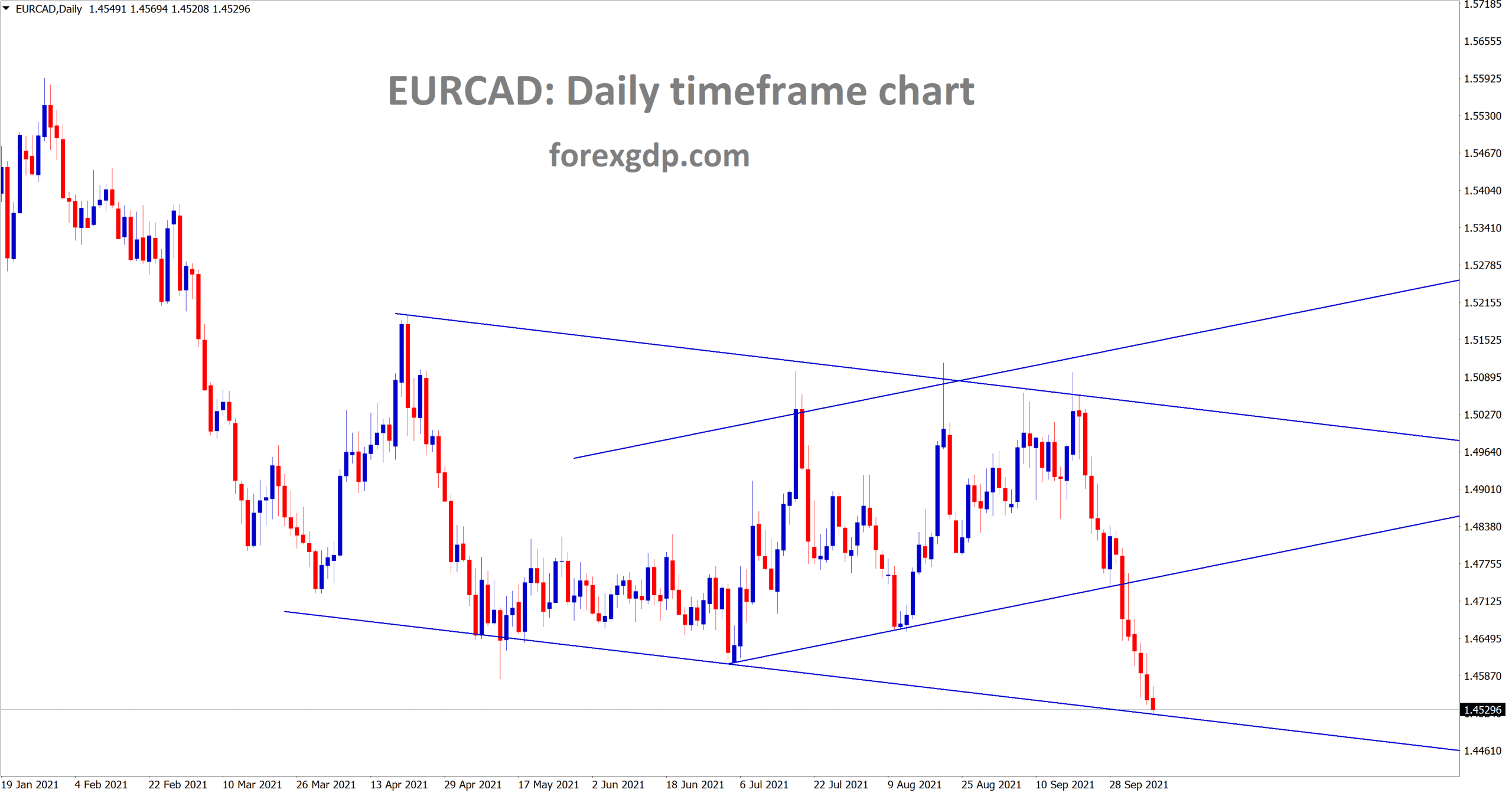 Oil prices are surges continuously, and CAD prices are more supported by Oil prices.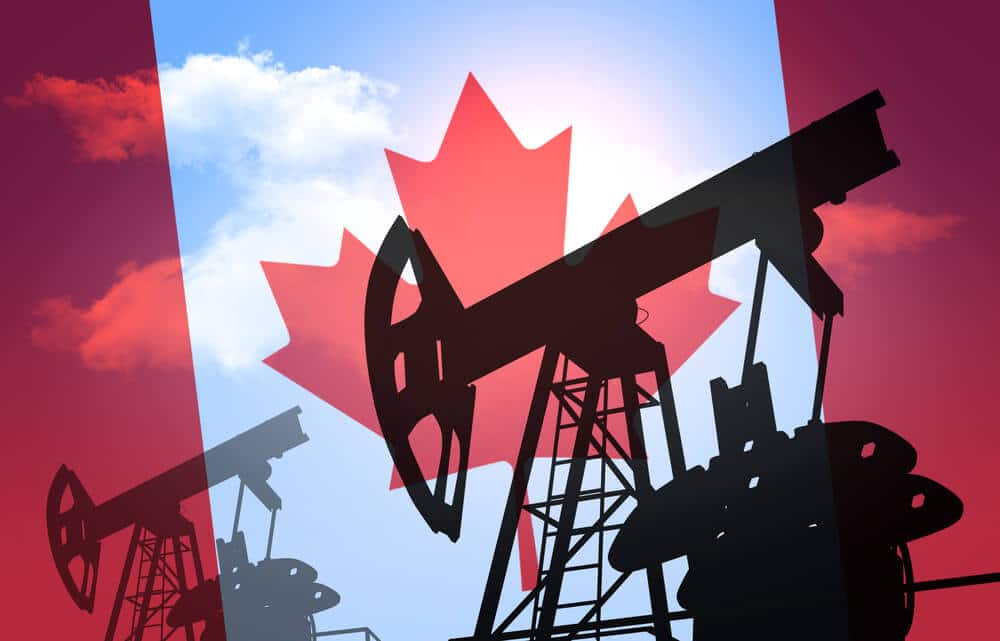 And also Bank of Canada may do tapering assets this month as analysts expected due to Domestic data shows a rebound in the economy.
Canadian economy shows well recovered as slow down Covid-19 cases, and Vaccination rates are higher.
The global energy crisis helped the Canadian Dollar to rise more in the market.
Japanese Yen: Japanese New PM like to announce stimulus
AUDJPY is breaking the top of the ascending triangle pattern.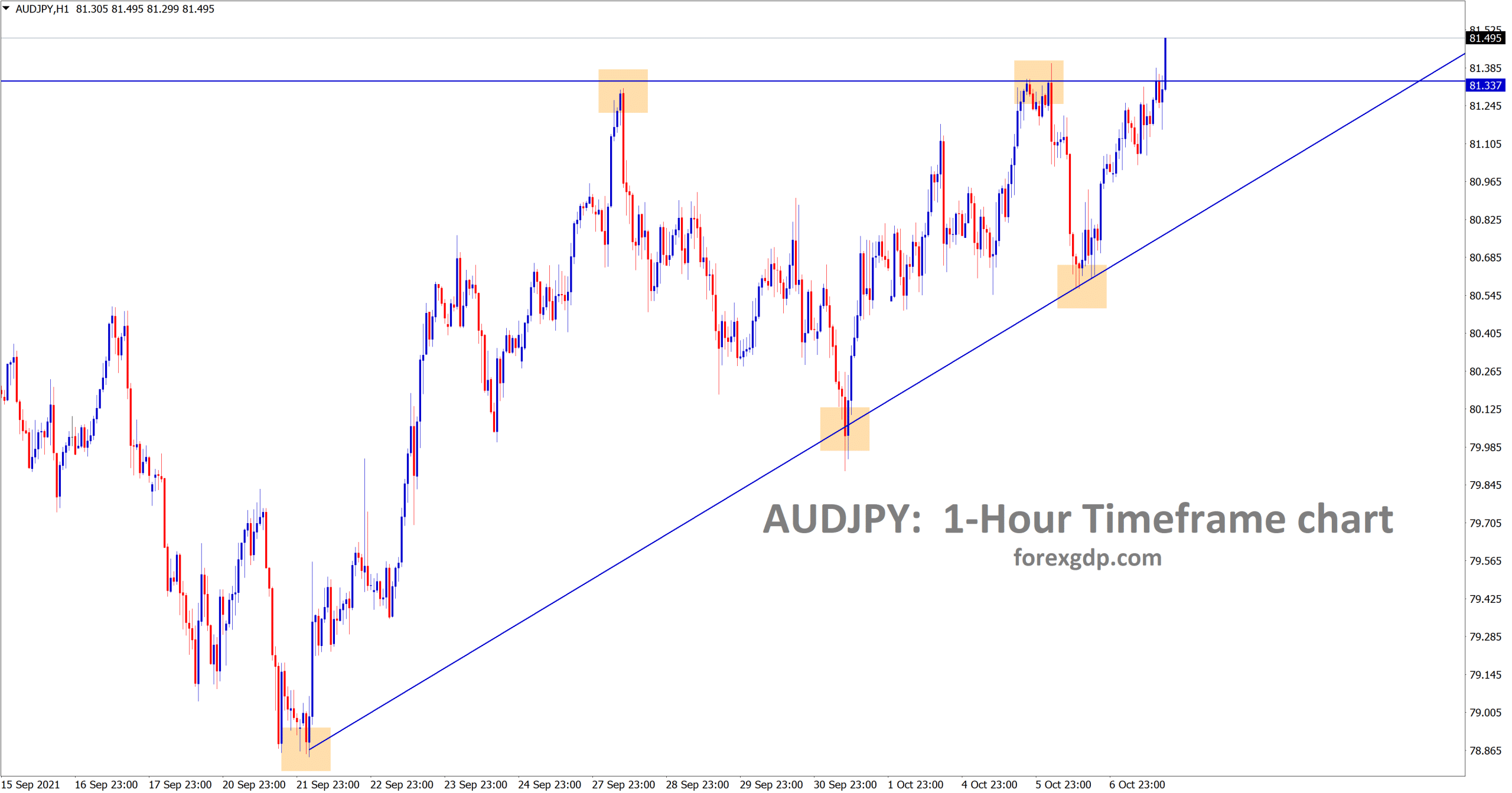 Japan's New leadership is unlike shifting the monetary policy settings because New Japanese Prime minister Kishida will announce a Stimulus package before the General election held on October 31.
The new Japanese Administration does not do quick move-in Monetary policy settings and does not quickly support the Bank of Japan.
But New administration gives a manifesto to people as more stimulus is released if he becomes Prime minister, as Kishida said.
Australian Dollar: China Foreign reserves data
AUDNZD is going to reach the lower high area of the downtrend line.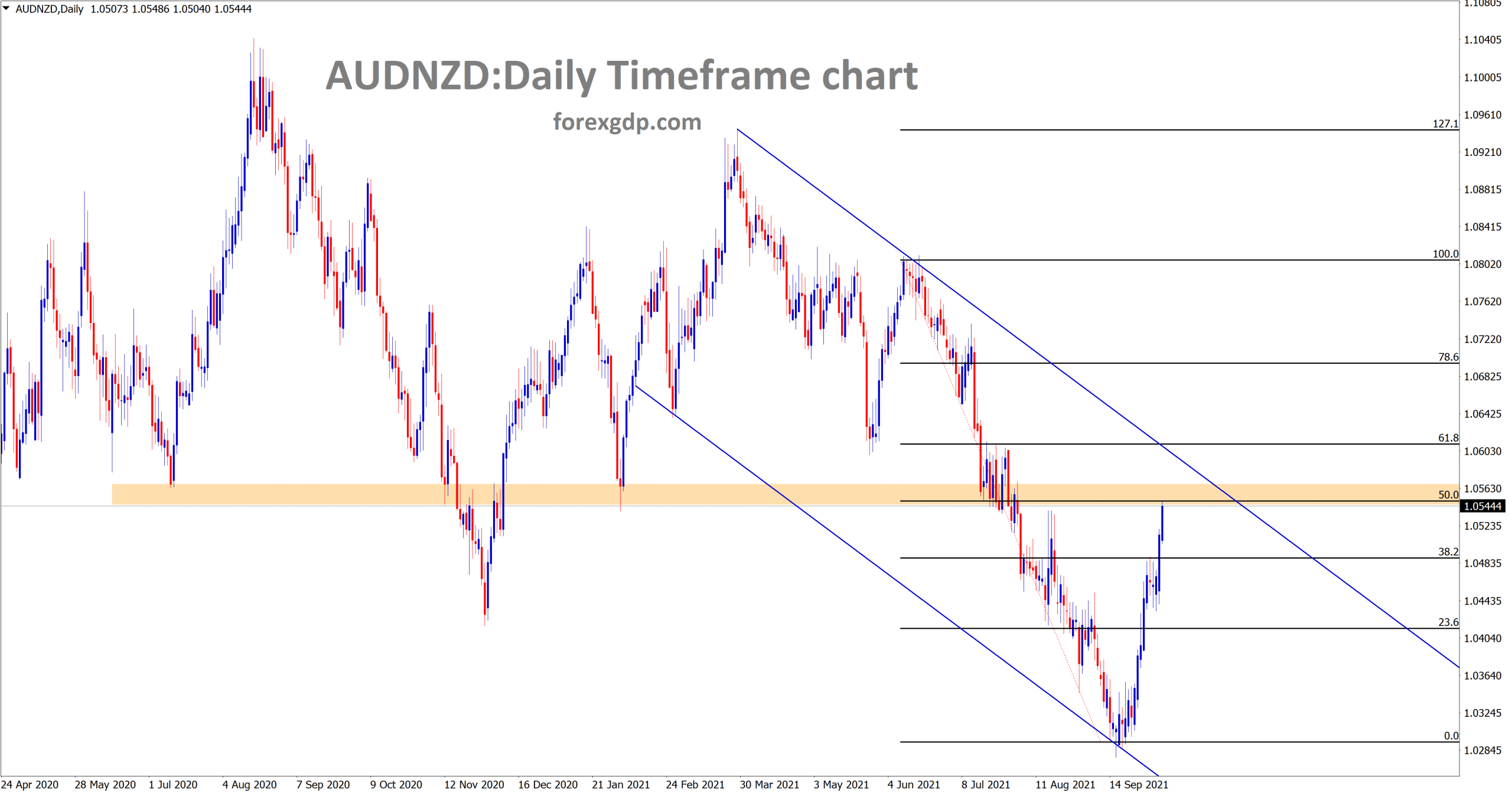 Australian Dollar performed sideway in the market for last 1 month due to waiting for kicking Coal and LNG Exports to China.
11
If China accepts more Coal and LNG, then Australian Dollar revenue in exports surges to higher like Iron ore prices higher last year.
Last year Iron ore revenue kicked AUD to a higher level, and This year Coal and LNG will support AUD at a Good level of 0.80-0.85.
US Democrats stated GOP is accepted, and the debt ceiling is granted through December month as agreed by US Republican party.
ADP Private sector jobs came at 568K versus 430K expected is a massive comeback for the US Jobs report.
According to a Bloomberg survey, AUD keeps silent on data release and now all monitor for China Foreign exchange reserves data to publish at $3.225 Trillion.
New Zealand Dollar: RBNZ rate hikes made no impact on NZD
EURNZD is moving in a descenidng channel now after retesting the previous broken ascending channel.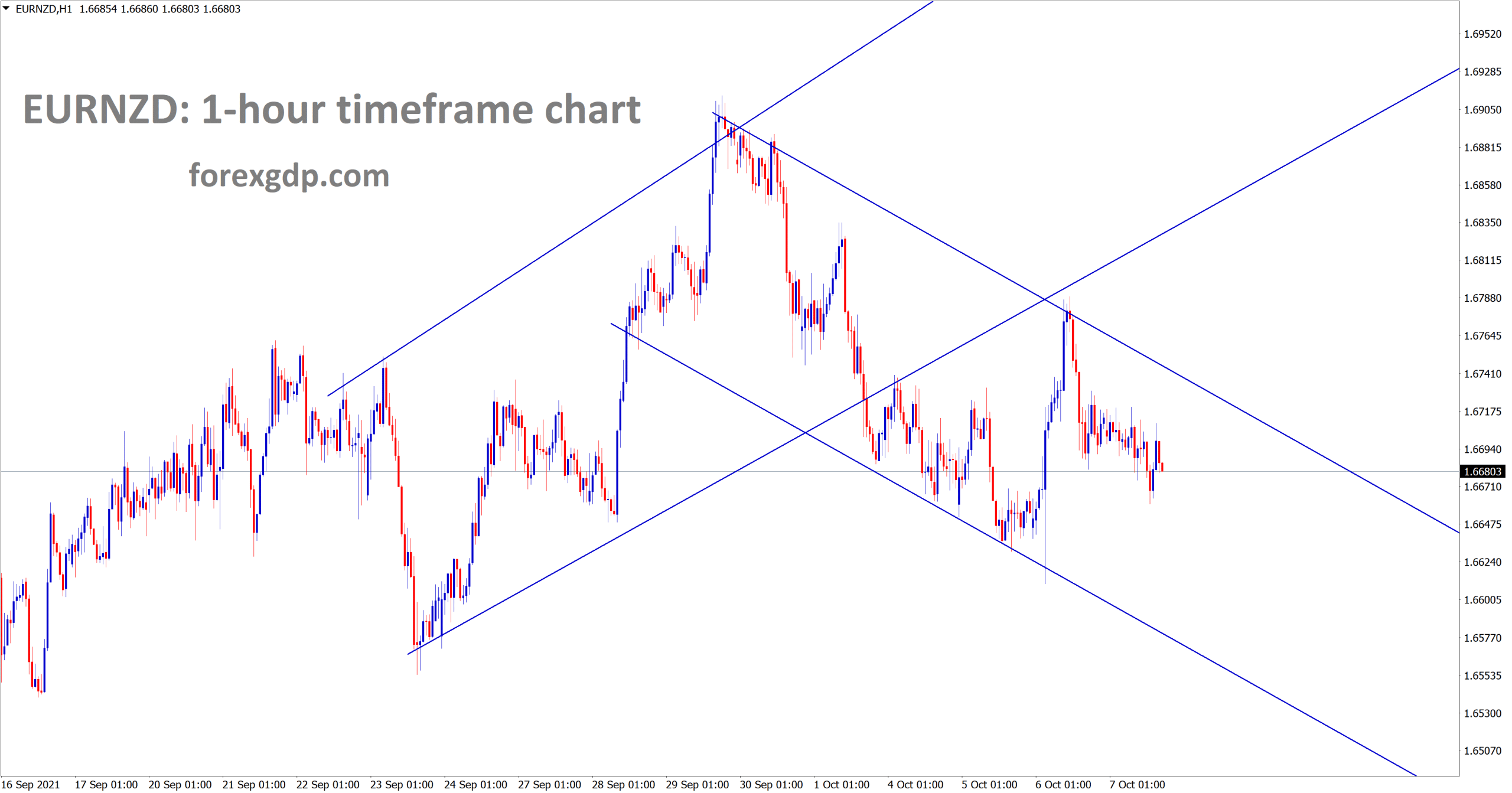 New Zealand Dollar seems to range-bound market as 0.69-0.71 for last 2 months.
And RBNZ rate hikes 0.25Bps to 0.50% last day. But market shows silence in the move, and no surge movement happened in NZDUSD.
US Dollar keeps stronger as Debt Ceiling limit increased without defaults or US Government shutdown.
As in yesterday, Republican party senate leader Mitchell McConnell said our party supported extending the debt ceiling through December month.
China Evergrande crisis and Energy supplies crisis make fewer imports from New Zealand.
And also, New Zealand faces tough delta variant cases as daily highs. Anyhow, Tier 4 Lockdown is imposed until October month-end.
Swiss Franc: US Domestic data more robust than expected
EURCHF is standing exactly at the support area and the lower low level of descending channel.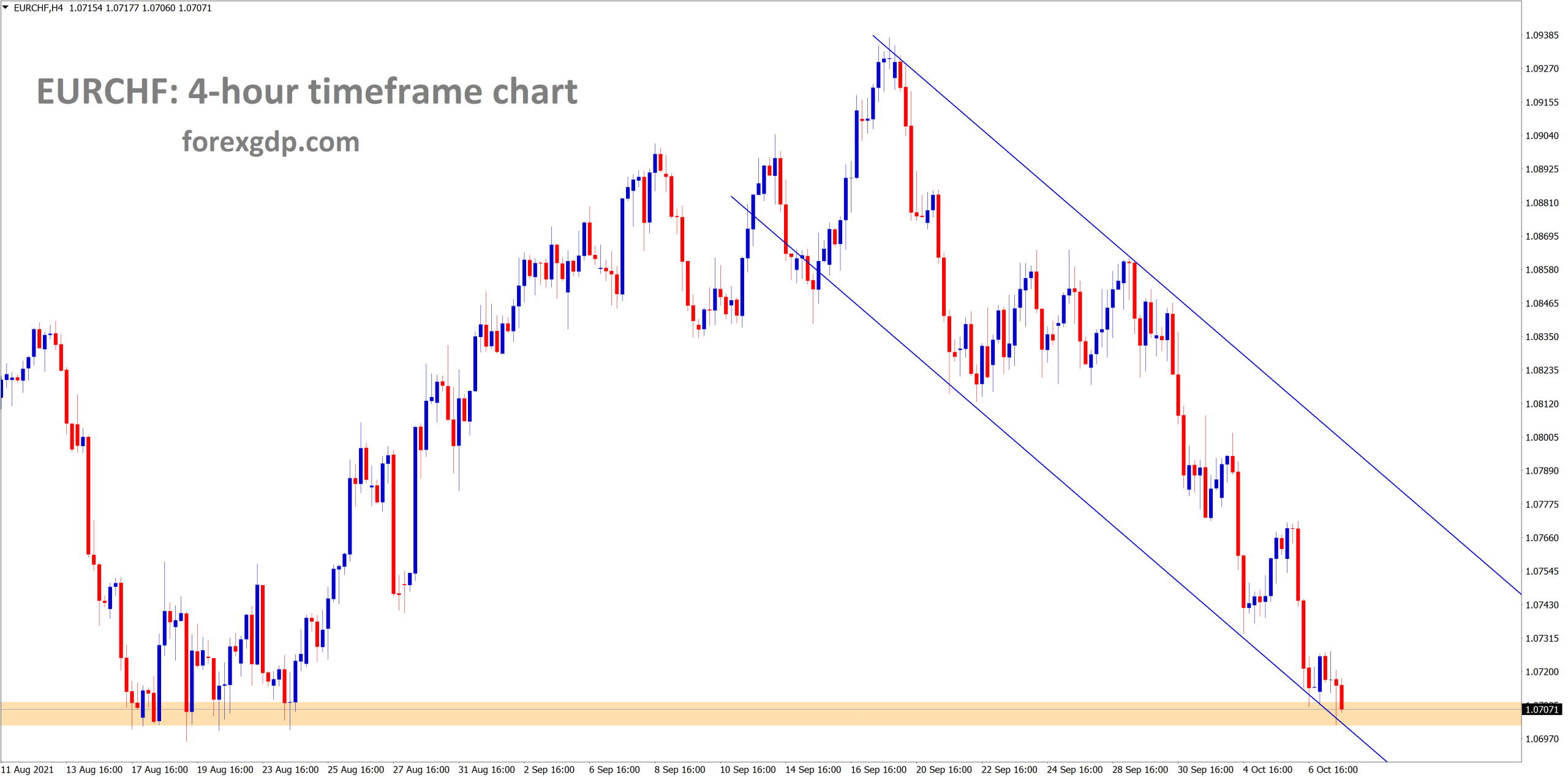 Swiss Franc makes higher and range-bound markets after 3% high touched from lows.
US Republican senate Mitchelle Mcconnell said our party accepted the extension of the Debt ceiling limit to December month, this news supports Surging US Dollar in the near term.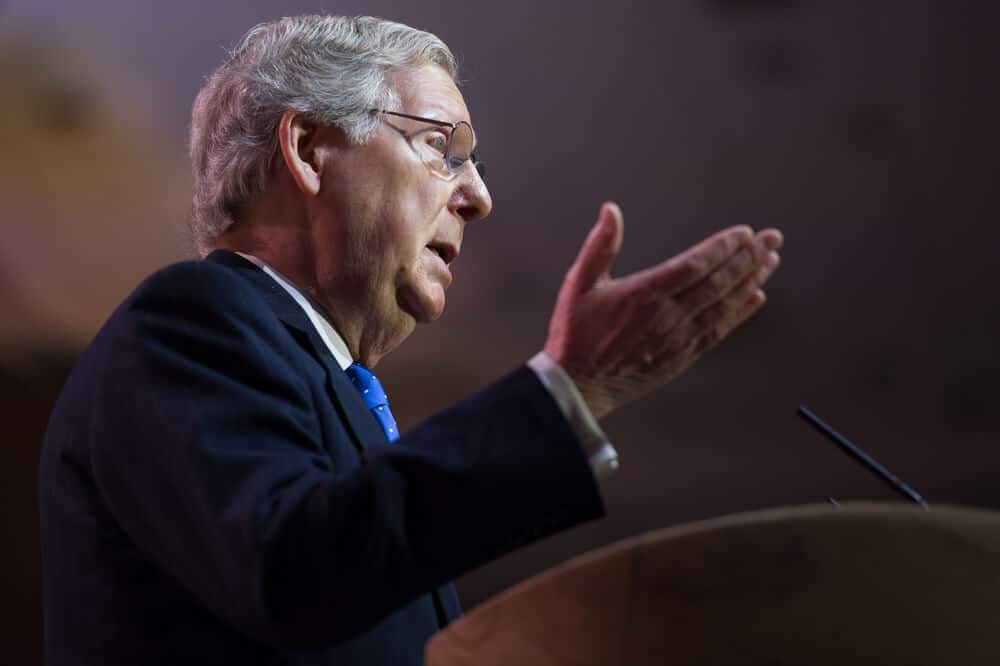 Now in the November meeting, FED will do tapering as Domestic data provides support for US Dollar.
Private ADP data shows 560K printed versus 430K expected last day.
So, Job numbers also supported US Economy to grow at a higher level.
---
Don't trade all the time, trade forex only at the confirmed trade setups.
Get more confirmed setups at premium or supreme plan here:  https://www.forexgdp.com/buy/