Crude oil prices declined, due to risk aversion of Covid-19 and sell-off among financial markets worldwide.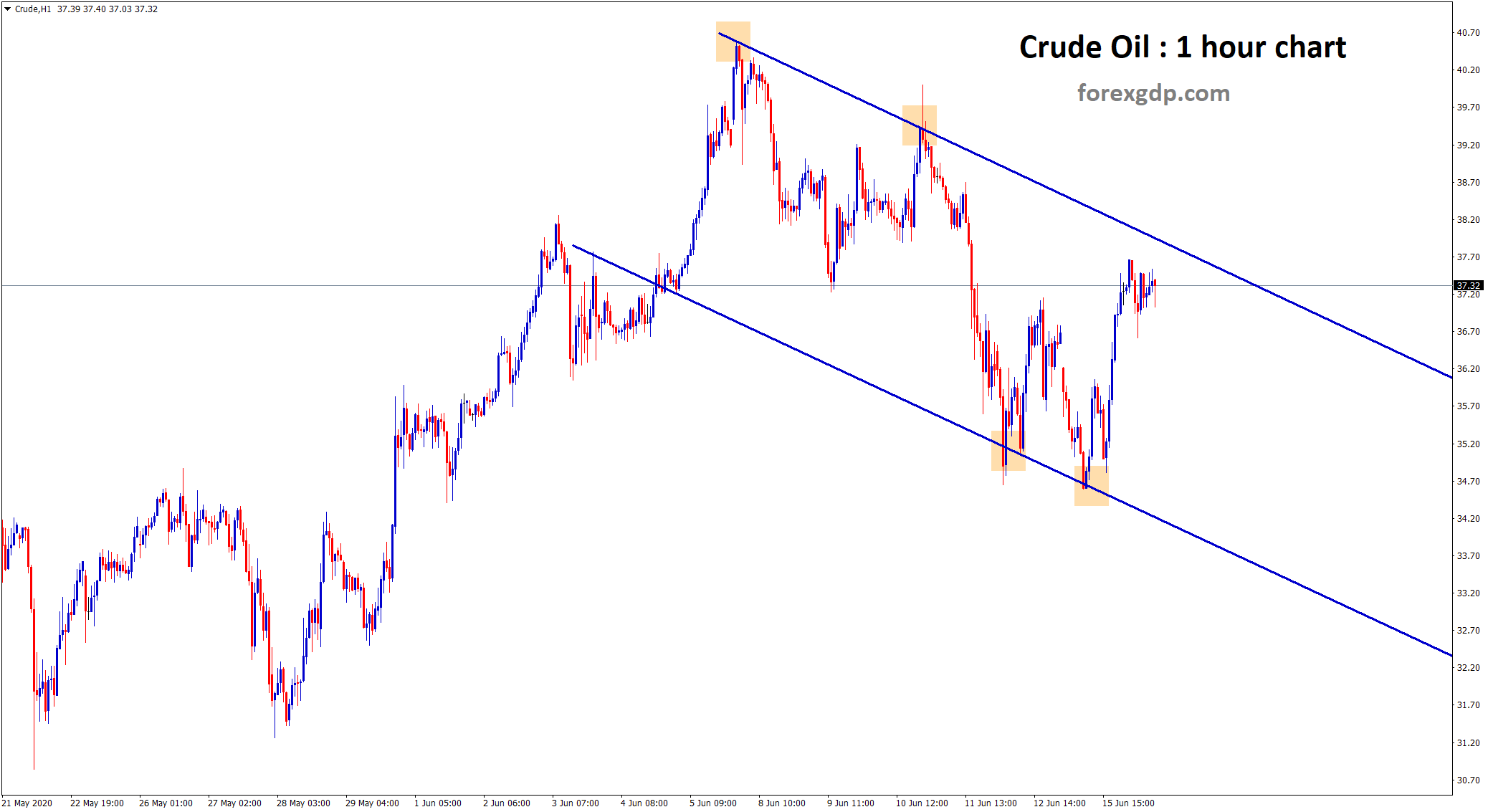 Crude oil starts to move in a downtrend on 1-hour chart. However, the market has a strong recovery movement from the bottom zone.
Gold Struggling to Raise Up
Gold, A safe-haven asset also down due to FED injection of more stimulus package of dollars to strengthen the US economy.
Gold also struggling to move up as it fails to break the resistance level again.
Gold is moving up and down between the resistance and support level prices 1740 and 1675. We can expect a breakout soon from this price ranges.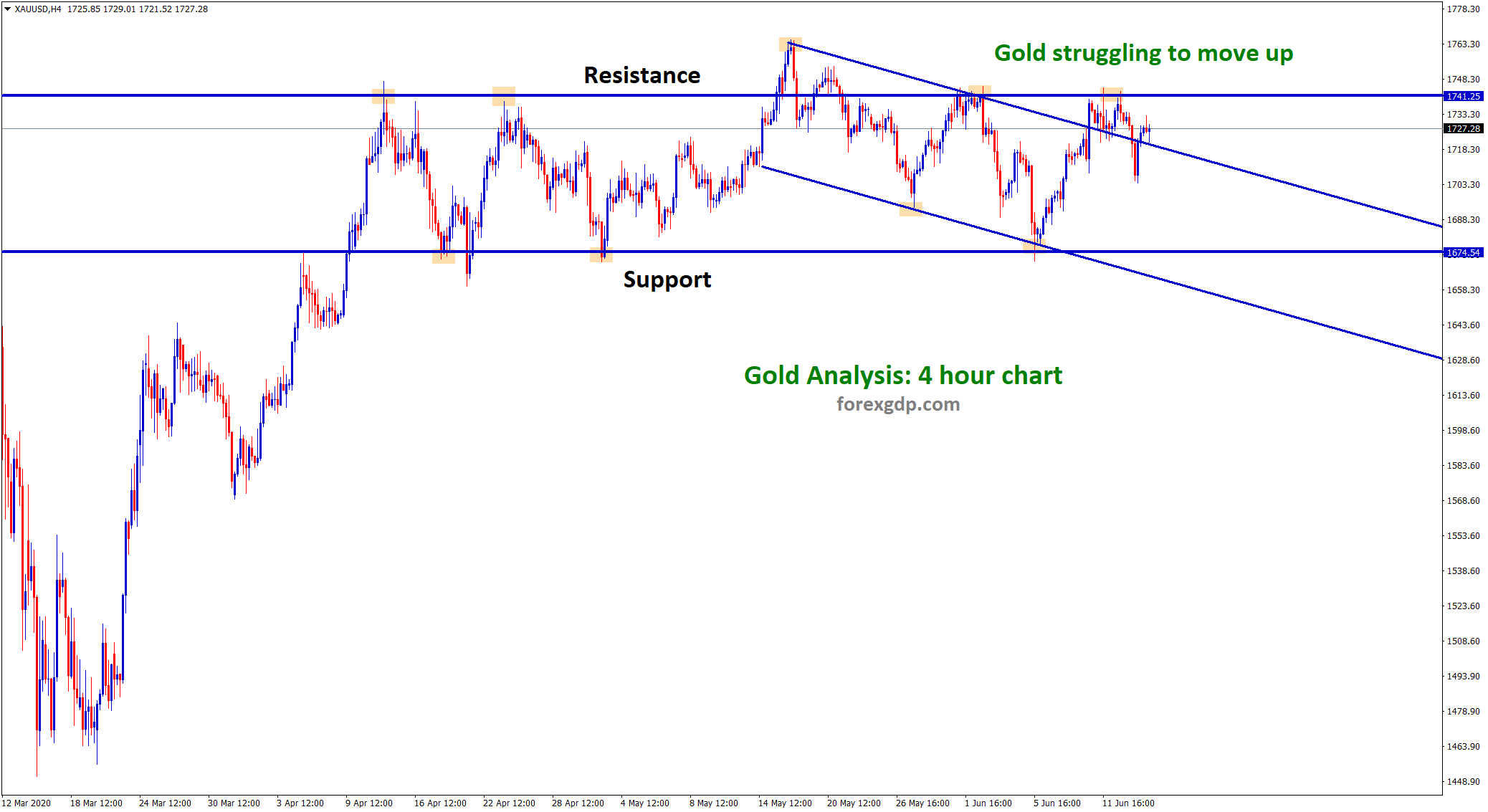 The sudden surge in COVID-19 cases in Beijing creates a pandemic because the second wave damaging the economy once again. After this news release, Japanse financial markets declined harder in a short time.
Due to Coronavirus, Beijing market participants affected by imported foods and agricultural products. So, the markets all over declined over 2% Nikkei fell 3.5% as a risk aversion passed in the US and Tokyo increased COVID-19 cases.
Unlike Wuhan city, Beijing has most populations affected and the risk of virus spread is very high. 
Chinese Vice-premier Sun Chunlun told recovery measures tightens to avoid increasing virus spread and also to avoid imported goods and vegetables from other countries.
USDJPY making Corrections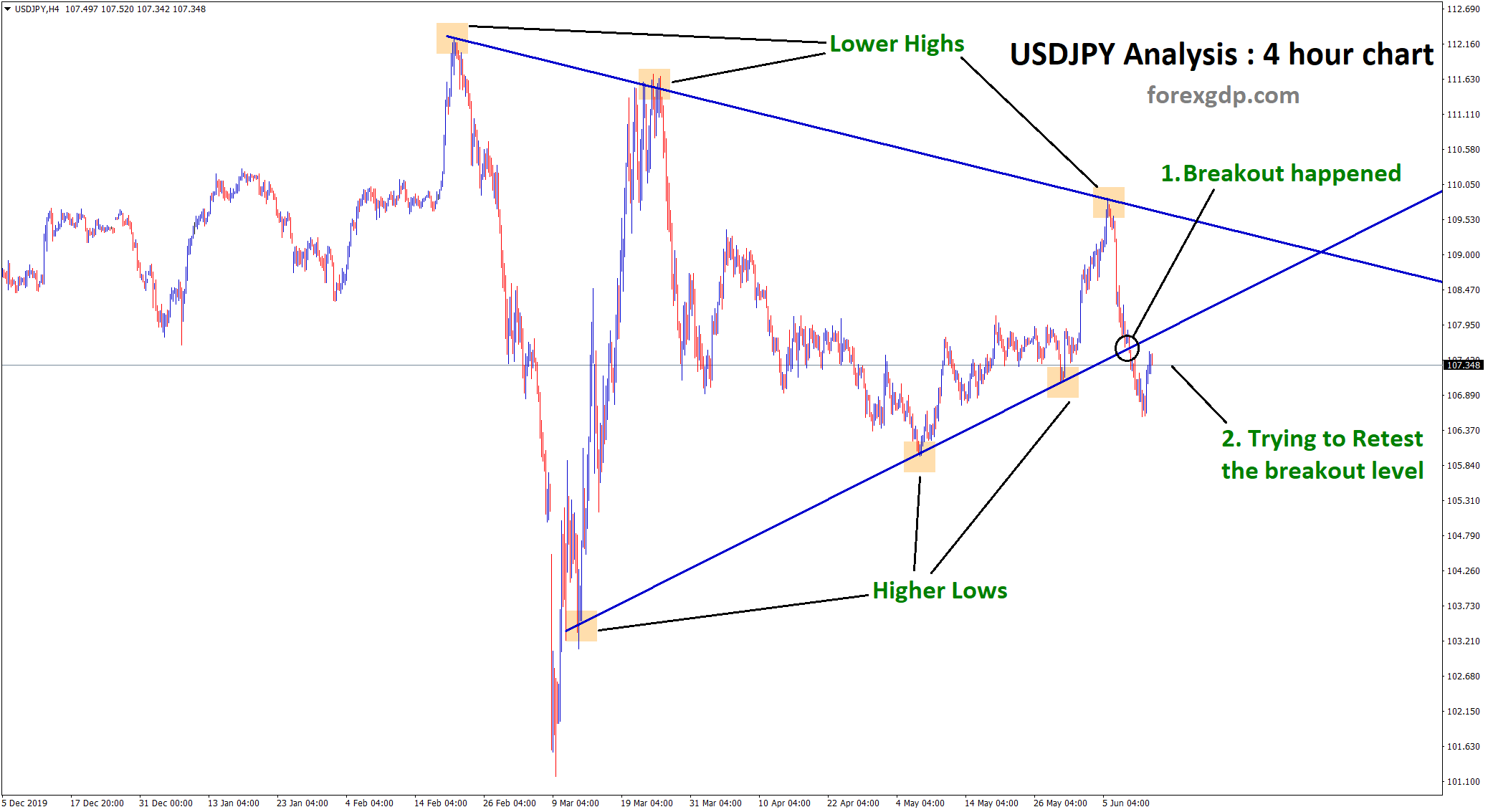 USDJPY broke the bottom level of symmetrical triangle, and it's making a correction now by retesting the breakout level.
Covid-19 cases increased more in the US and Tokyo remains higher since May 5, investors are panic in recovering their business due to the absence of vaccine in this second wave of Covid-19.
Mr.Powell said, "Labor market recovery will take a long time and it is unpredictable because of virus impact to public health."
Crude oil prices impacted by FED Powell testimonies and crude oil supply cut extends to July at 9.6million barrel per day as per last week OPEC agreed
Pandemic lockdown easing measures help to create demand for oil and supply cuts boosting oil prices.
Next OPEC meeting scheduled on June 18 oil countries whether to decide extends oil cuts to August if extends oil prices lead higher, another side second wave of coronavirus returns would impact buying of oil and leads to erasing of oil gains made recently.
If you are holding Oil trade positions, it is better to close some of your trade position now and move your stop loss to entry price for safe trading. As in the previous fall, Oil went down in negative price up to -40 USD per barrel.
Please beware of trading oil, always use stop loss for trading on your accounts.
If you like to receive the best forex signals at good trade setup, you can Try free forex signals. (or) if you need additional important trade signals with high accuracy, Join now in Supreme or Premium forex signals plan.
If you want to learn trading from 20+ years expert traders, Join forex trading course online now.
Thank you.