Impact On GBPUSD
GBPUSD hits the old resistance which has chances to become new support.
This upcoming BIC conference is especially important for the GBPUSD currency pair because it features not only Feds Jerome Powell, but also features BOE Andrew Bailey. Both these industry leaders will be in the same panelist group and will be speaking on the same issue in hand. This is a great opportunity to also view the relationship between this dynamic duo and if they agree with each other's opinions or not. In anticipation of this speech, we're witnessing bearish market conditions for this major currency pair. GBPUSD has gone from highs of around 1.329 from earlier today to now struggling to stay afloat around the 1.320 region. It is expected that this speech will probably cause this pair to reach the next support levels. Analysts recommend holding positions until we learn the results of this conference.
Considering the gravity of the inflation crisis in the country, Feds Chairman, Jerome Powell, has been holding speeches very frequently these past couple of weeks in order to shed some light on the situation. Citizens eagerly await his speeches in order to get a good idea on what the government is planning on doing in order to combat this long-standing problem.
Analysis On The Tuesday Powell Speech
On Tuesday, Powell had one of the most important speeches in light of recent events. The U.S. economy is suffering from severe stagflation for quite some time now. This is where the inflation rates are super high and the economic growth of the country is slow. Powell had been holding speeches to update the people on the stagflation crisis in the country. Analysts were not expecting this speech to reveal anything out of the ordinary but Powell surprised us by dropping one of the biggest market-shifting bombs yet. Powell revealed his plans to increase the interest rate to 0.5% this time instead of the usual 0.25%. According to Powell, this is the only way to properly get a hold of the inflation rates in the country.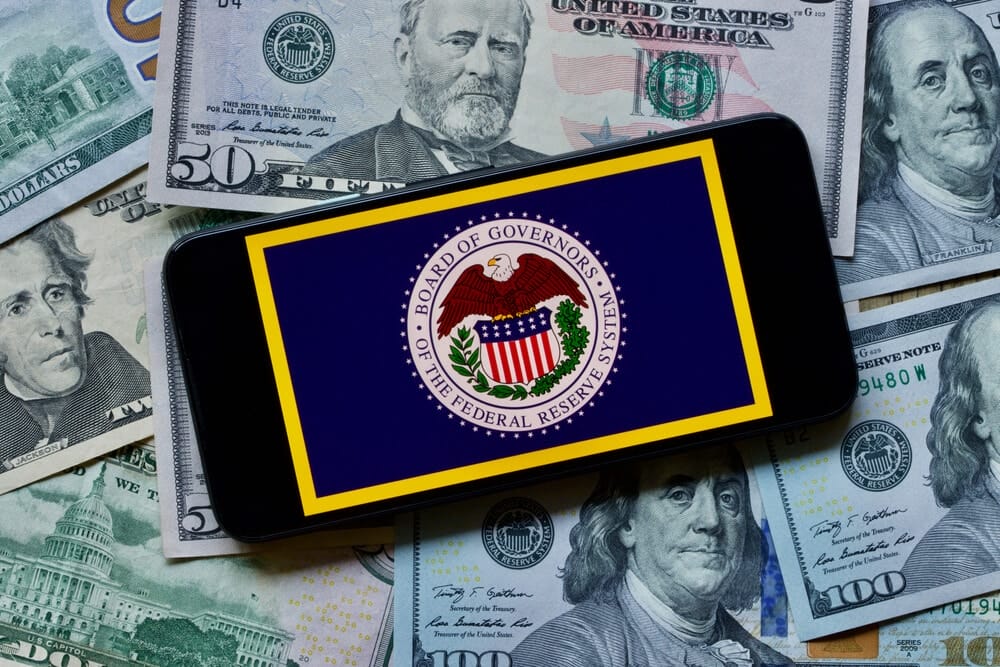 Larry Summers, the former Treasury Secretary had a lot to say on Powell's decision and the current economic situation in the country. Summers states, "The Fed's current policy trajectory is likely to lead to stagflation, with average unemployment and inflation both averaging over 5 percent over the next few years — and ultimately to a major recession." He further added, "It would not be surprising if the Feds added three percentage points to inflation in 2022. And with price increases outstripping wage increases, a wage-price spiral is a major risk."
Robert Kuttner, Analyst for The American Prospect had a few thoughts on Summers' analysis of the situation. Kuttner states, "The flaw in Summers's analysis is that the current inflation is not the result of ordinary demand overheating, much less wage pressures. Summers's animus seems driven partly by the fact that he keeps badgering Powell, in one op-ed after another, and Powell keeps prudently ignoring his advice; and partly by the fact that Powell has the job of Fed chair that Summers has long coveted. Summers's own track record on recession and inflation suggests that this is not an economist whose advice you'd want to follow. There are no easy choices in today's economy, but plenty of bad ones. Powell deserves credit for ignoring the perverse advice of the inflation hawks."
Upcoming BIC Conference
Considering the confusions between different analysts we just revealed above, it was almost expected that Powell would have to hold another speech in order to make things more clear. Therefore, Powell will be one of the panelists speaking in the BIC Innovation Summit being held later today. This summit brings together global policymakers and senior executives from the finance, technology, and academic industries to discuss finance in regard to technology and innovation. There will be several different topics discussed at this summit. There will also be several different groups of people who each will be assigned a specific topic to talk about. Their topics will relate to their field of specialty.
Powell will be speaking on the topic of "Emerging challenges for central bank governors in a digital world". His group also includes Andrew Bailey, Governor for the Bank of England; Joachim Nagel, President at the Deutsche Bundesbank; and Nor Shamsiah Mohd Yunus, Governor for the Bank of Negara Malaysia. They will be moderated by Agustin Carstens, General Manager at BIS. Viewers who would like to listen in on what Powell and his group have to say on the topic in question can tune in on Wednesday the 23rd of March at 13:00 CET. Group discussions like these are really useful as they combine different top minds in the industry so there's a wide field of experience among everyone. Therefore, this brings out the best ideas to combat even the most challenging of tasks. Powell has been in the public eye very often these past few days. People have also been suspecting that perhaps his only reasoning isn't just informing the public on monetary policy changes. He may have a bigger motive for moving up in the industry. Though we'll have to keep an eye out to know more.
Impact On USDJPY
The last time Jerome Powell spoke on the monetary policy changes for the country, USDJPY shot up to hit its 6-year high. Ever since then, it has been fluctuating around the same 120 region. Analysts predict that today's discussion with other top industry leaders is certainly going to cause the USDJPY market to shoot up once again. If USDJPY manages to increase by 4 pips and reach around the 124 mark, USDJPY would have set a new record by crossing its 8-year high. This is very likely to happen considering the mark is not that far and USDJPY is known to be quite unstable whenever Powell decides to hold a speech.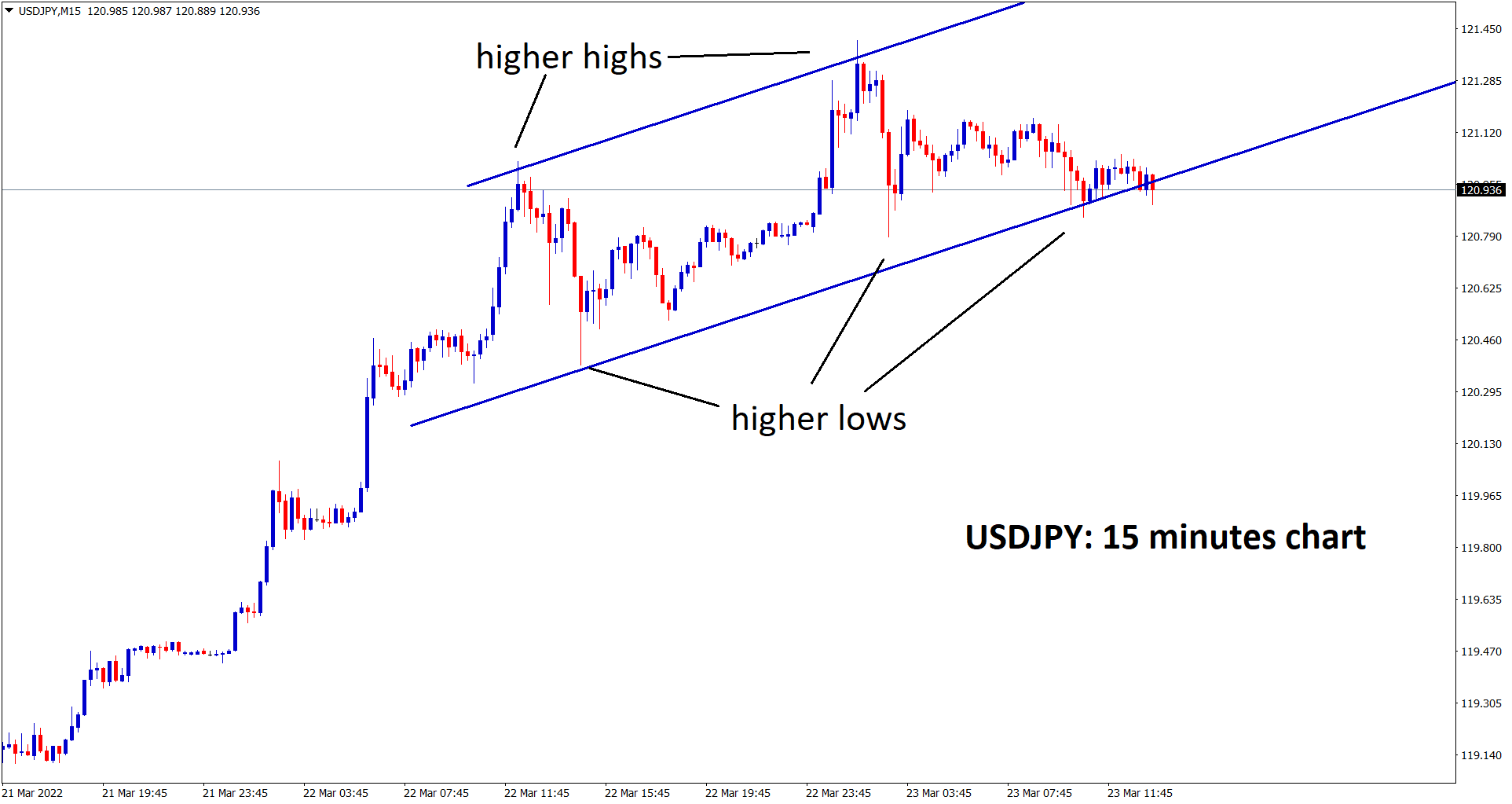 USDJPY is consolidating at the channel ranges.
Impact On EURUSD
EURUSD hits the higher low area again in the 4-hour timeframe chart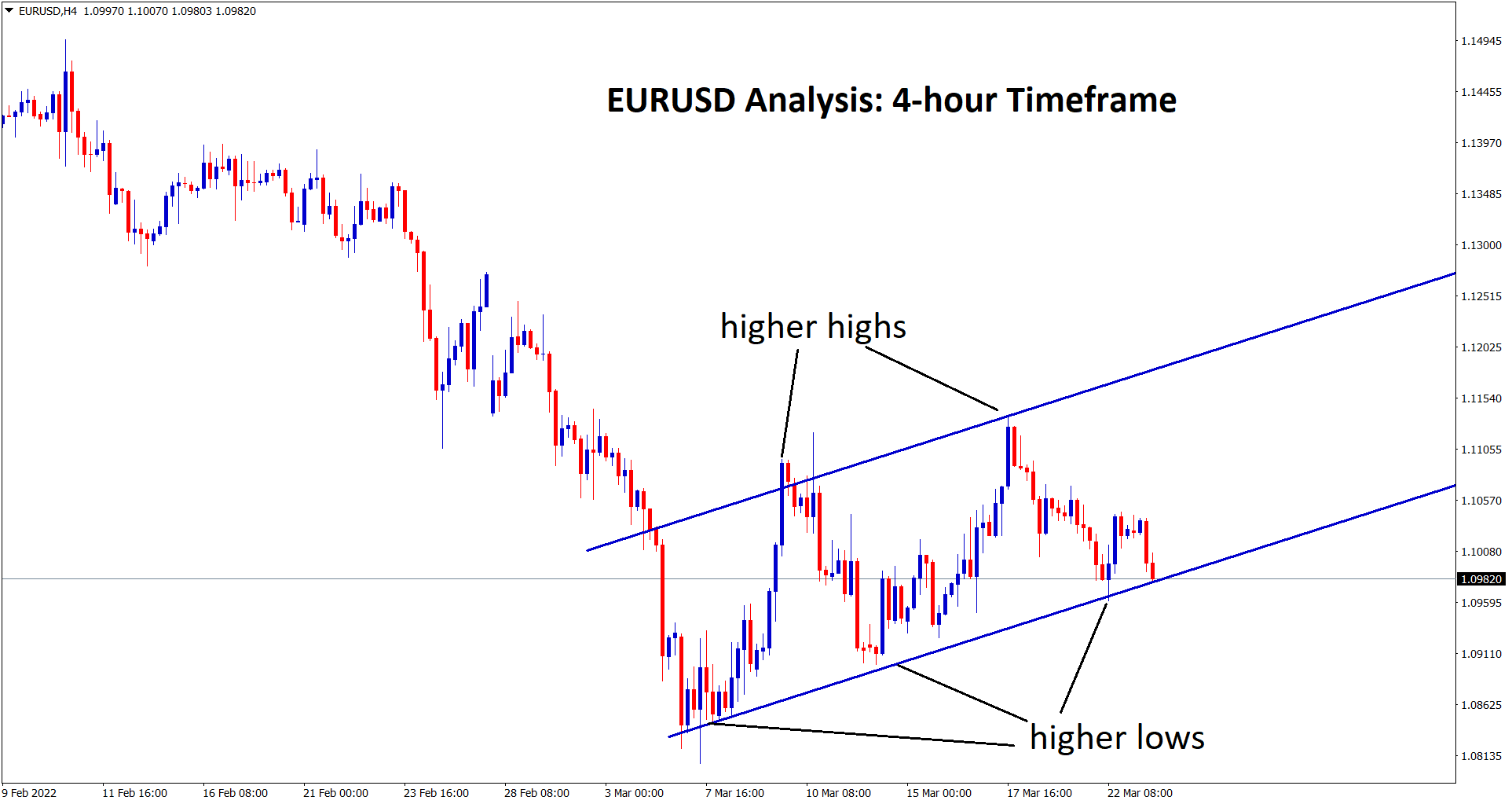 Looking at past patterns, EURUSD is rarely ever fazed by speeches. It takes a really interesting speech in order to grab the attention of this popular currency pair. Powell's last speech had caused this currency pair to drop from the 1.100 mark to the 1.096 mark within a couple of hours. This was the biggest shift in market prices faced by this currency in about a week. EURUSD is more so focused on the events unfolding between Russia and Ukraine. That is the major deciding factor in the market direction for this major currency pair. In order to know what may happen to EURUSD in the future, it is important to keep an eye on that European crisis.