EUR/USD GAINS GROUND AFTER FALL IN EMPLOYMENT RATE AND IN ANTICIPATION OF ECB SPEECH. EURUSD is moving in an ascending triangle pattern and the market has rebounded from the higher low area of the triangle pattern.
EUR/USD AND THE DOLLAR INDEX TODAY
These past few weeks we've witnessed EUR/USD struggle to hold above support levels as the dollar index was soaring. This was mainly as a result of US jobs data being released and the anticipation of interest rate hikes. Analysts have been predicting a rise in interest rates sooner than expected. Since the inflation issue is becoming apparent, this was the only way to control it. Due to these predictions, the dollar index was consistently moving upwards, testing new resistance levels. This caused currency pairs like EUR/USD to fall to support levels.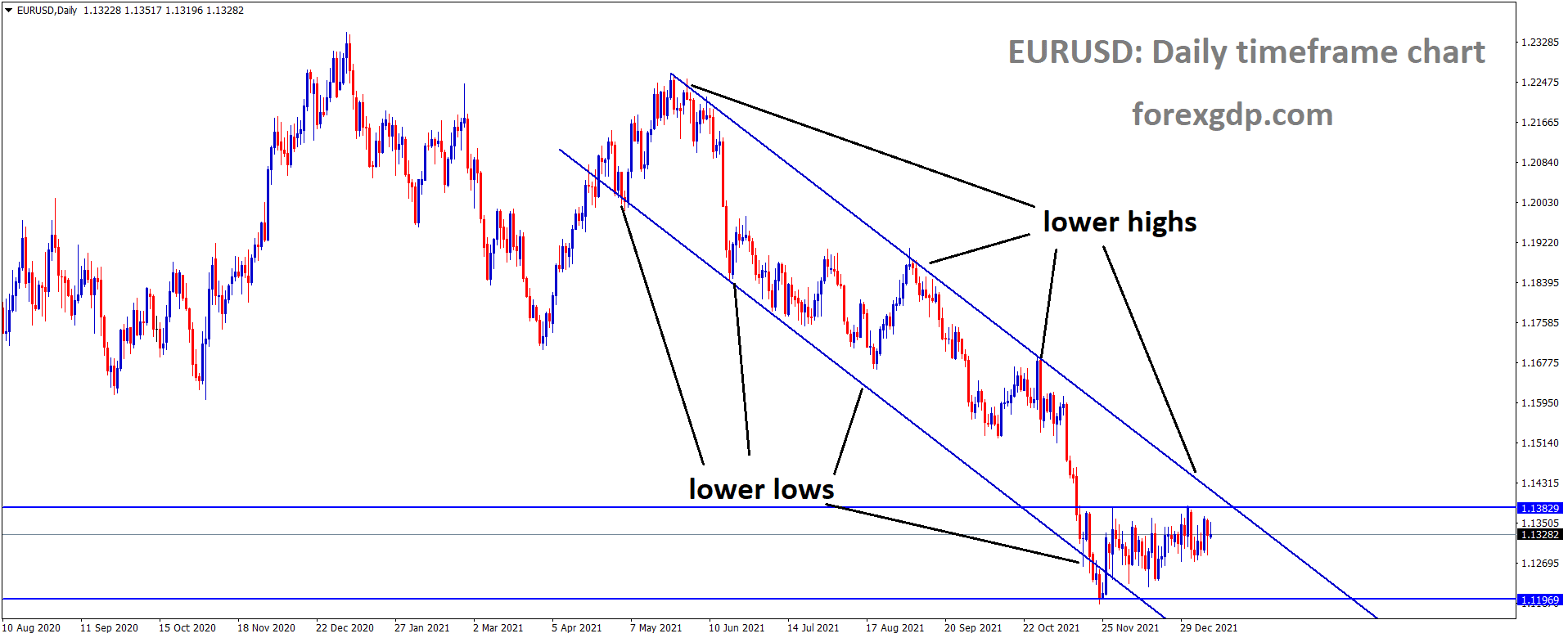 In the daily timeframe chart, EURUSD is moving in the Descending channel and the market has consolidating in the lower high area.
Recently, EUR/USD managed to stand back up and gain some ground against the dollar index. This comes in anticipation of the upcoming ECB speech by Fed Chairman, Jerome Powell. It also comes as a result of the recent release of the unemployment report which shows a decline in unemployment in the US. Due to these reasons, EUR/USD was last seen testing the resistance ahead of the European session on Tuesday. It was trying to get to the resistance of 1.1355 at 50 EMA. This has put a pressure on the US dollar as many currency pairs are gaining ground after a long battle with support levels.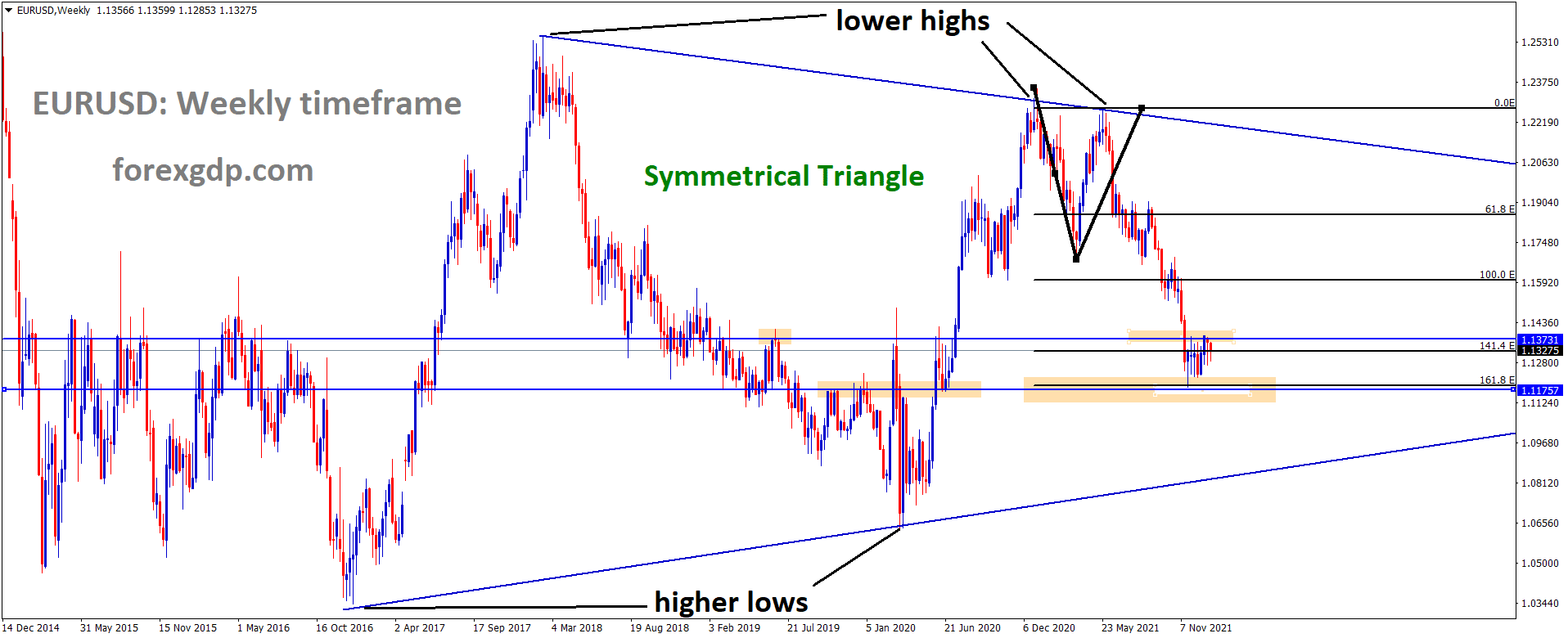 EURUSD market is moving in the Symmetrical triangle pattern in the higher timeframe – weekly chart. EURUSD Pirce has reached the Fib extension area of 1.618 ratio and consolidated in the Horizontal support area as Box Pattern range.

Looking at the US dollar index today, we can view how it's struggling to hold at the support level of 95.75. Traders anticipate this to decline further and if it does, it will see the next support level of 95.65 at 50 EMA. This would be viewed as bullish for EUR/USD among other currencies. Similarly, the 10-year US Treasury bond yields have witnessed a drop to 1.757%. It is seeing this mark for the first time in over a year. The 2-year US bonds didn't budge much and were last seen near 0.90%. It hasn't seen this level in almost a year.
JEROME POWELL SPEECH
Recently, Fed Chairman, Jerome Powell, narrated some comments from his prepared remarks regarding the economy and omicron. Powell believes that the economy is growing at a fast pace and that inflation is quickly becoming an issue. He gave hints to increasing interest rates earlier than expected in order to combat this issue of inflation. Powell further stated that the state needs to brace for the impact of Omicron and any other variant that will make its way into the nation. The Omicron could once again cause lockdowns to be imposed and businesses to shut down.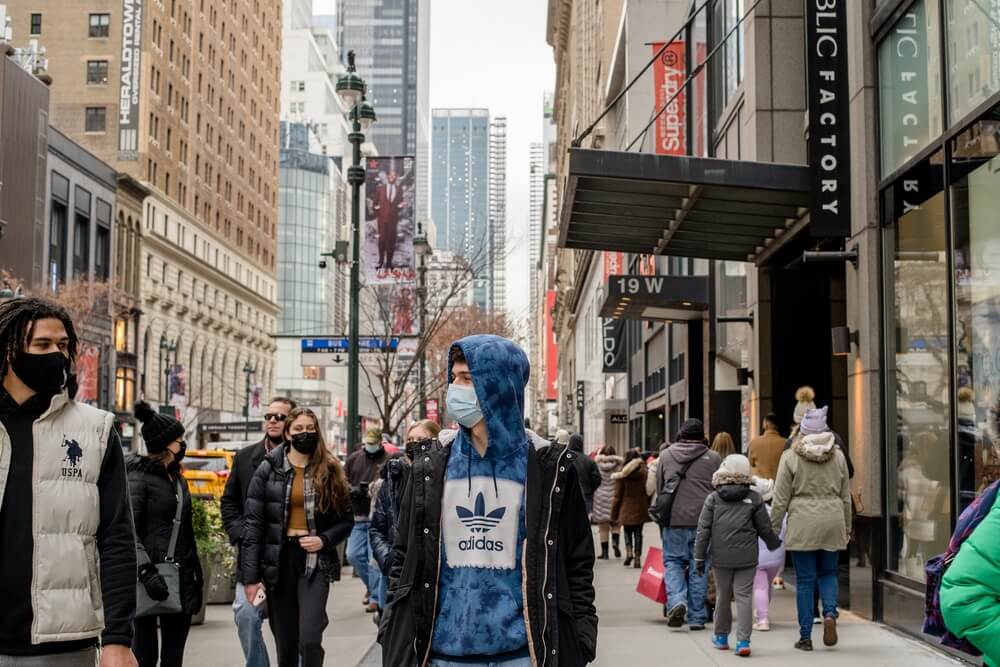 This would once again make the economy drop to dangerous levels. Traders are now looking forward to the upcoming ECB President Lagarde's speech which could further highlight the plans to combat inflation and how this would impact the forex markets.
UNEMPLOYMENT DECLINE
Data recently published by Eurozone showed a decline in the unemployment rate by 0.1%. It was 7.3% previously and is now at 7.2%. This comes just as expected as the analysts have already predicted a slight decline in the unemployment rate. This data plays an important role in current market trends as it has caused currency pairs to stand up once again against the dollar.