Gold: FED Powell comments down the Gold prices
XAUUSD Gold price is moving in the Descending channel and Box Pattern, the market is rebounding from the Horizontal support area of the Box pattern, After the FED Fed Powell commented on tappering, gold price came down.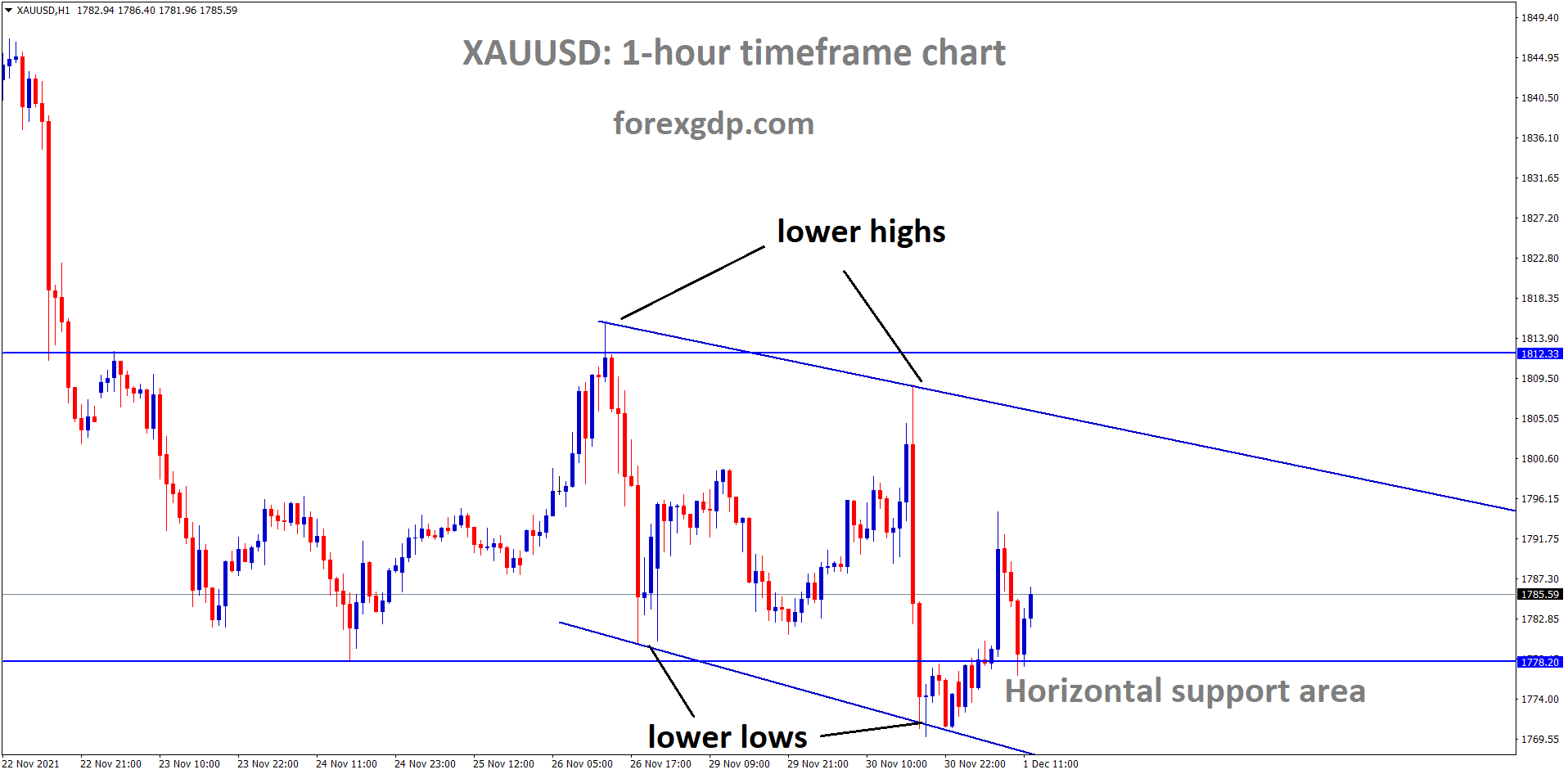 Gold prices are dragged down to the previous support zones after FED Powell testified about wrapping up more Asset purchases in the next meeting.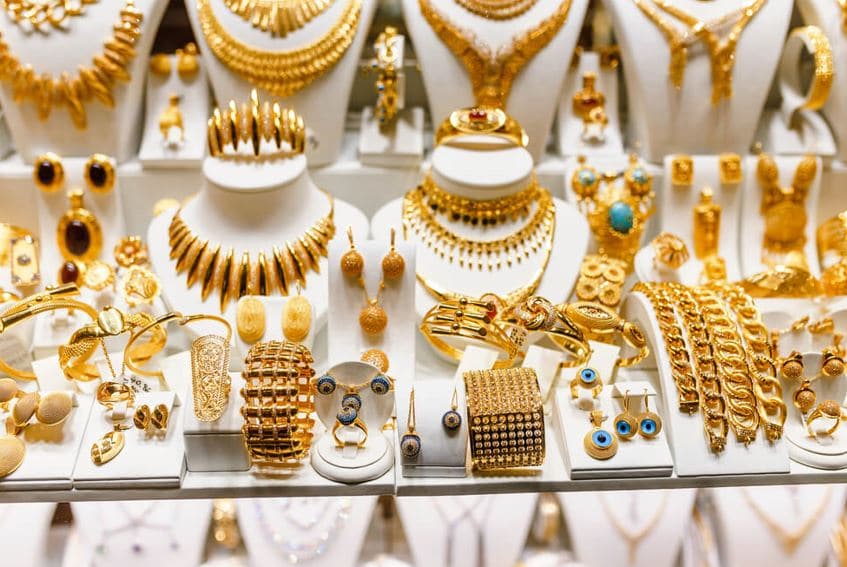 Due to this short term, US Treasury yields rose higher and supported the US Dollar index. Fed Powell commented inflationary numbers are showing higher numbers, and the economic growth is well. So this is the perfect time to increase the tapering assets by the next meeting to control inflation numbers.
China's economic growth is dropped by electricity shortages, Real estate crisis, Energy shortage, and Semiconductor's supply chain problems. Due to this scenario, gold demand is slower than usual days, and global countries are now scared with the new covid-19 variant Omicron.
US Dollar: US Consumer confidence data came lower than expected – Fed Powell
GBPUSD is moving in the Descending channel and the market has rebounded from the lower low area of the channel.
US Dollar made higher after Fed Powell commented that tapering of asset purchases would increase in coming quarters. The US CB Consumer confidence came down to 109.5 from 111 due to Omicron Virus spread and fears.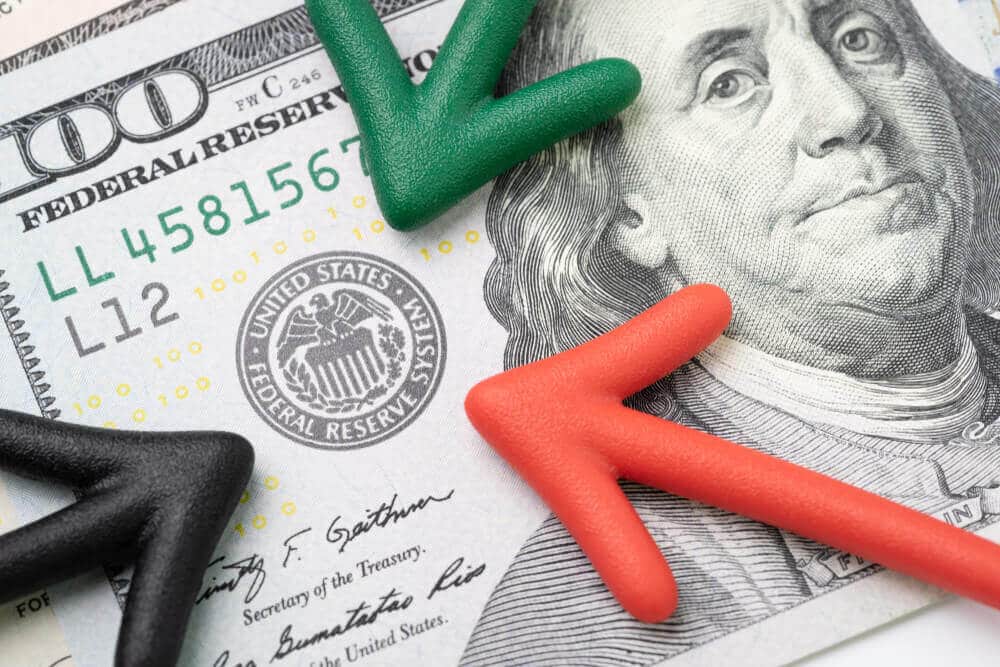 But Fed Powell's testimony makes more positive speech for US Dollar, and the US's economic growth shows well, but inflation numbers show higher numbers.
And We must tackle inflation by doing rate hikes and tapering assets commented by FED Powell, which cheered US Dollar markets.
And Today, ADP Non-Farm Private change has to show on the table; higher numbers will push the US Dollar again in the market.
HongKong University Professor about Omicron virus
One of Hong Kong's leading microbiologists and Professors at the University of Hong Kong said that current Jabs are ineffective in combating the New Type of Omicron Virus.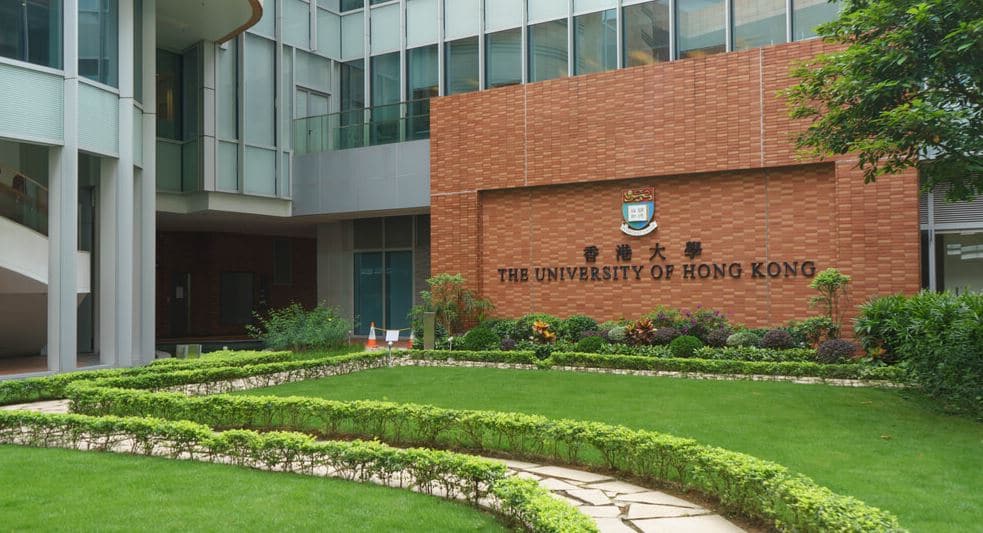 Moderna, Pfizer vaccine have 20-40% efficacy of capabilities to combat new variant and Yesterday Moderna's CEO Stephane Bancel said the Current Vaccine is not fully cured to new type variant.
Repeated Medical legends commentary on the new type Covid-19 shows more vulnerability than the previous one.
So, World is again third wave lockdown is possible and wait to see what happened next.
EURO: German Unemployment rate came higher
EURCHF is moving in the Descending channel and the market reached the lower low area of the channel.
The German unemployment rate came down to 5.3% from 5.4% previous reading; Employment change decreased to -34K from -25K expected and -40K last reading.
And Euro CPI data came higher than expected as 2.6% printed versus 2.3% expected and up from 2% as 0.60%. So Now Euro CPI is also increasing over inflation, but ECB have to back the PEPP's in December meeting is more expected and If PEPP is not tappered or stopped it will be drag down the Euro against US Dollar.
Yesterday, US FED Powell delivered a hawkish tone on tapering asset purchases soon and faster in the next meeting.
UK Pound: Britain Found 23 Cases of Omicron
GBPCHF is moving in the Descending channel and the market reached the Horizontal weekly support zone area.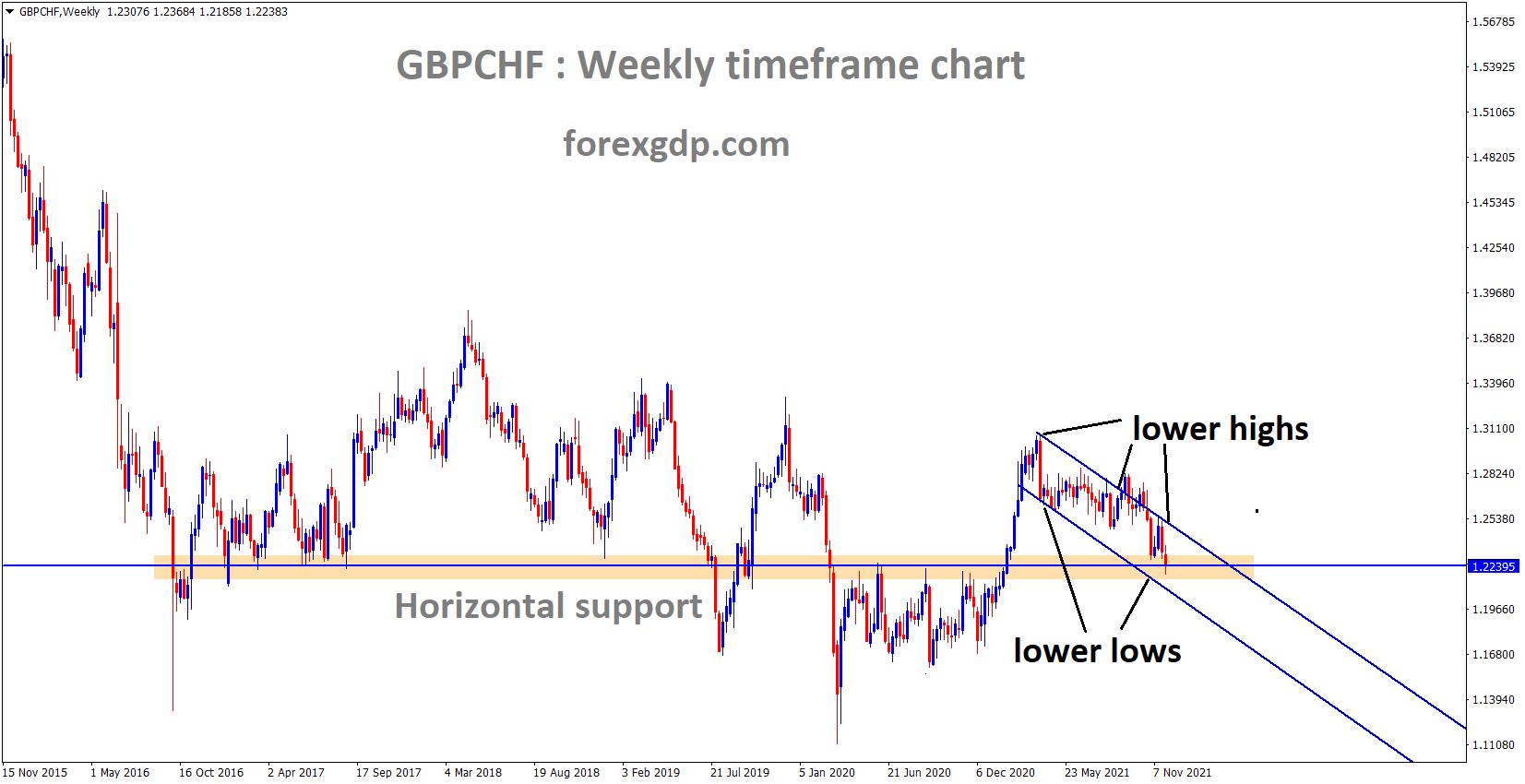 UK Pound dragged down to 1.32 area for the first time since 2020 as Support area reached last day.
And UK Does not take serious matters with France requirements on Fishing rights as France President Emmanuel Macron slammed UK Premier last day.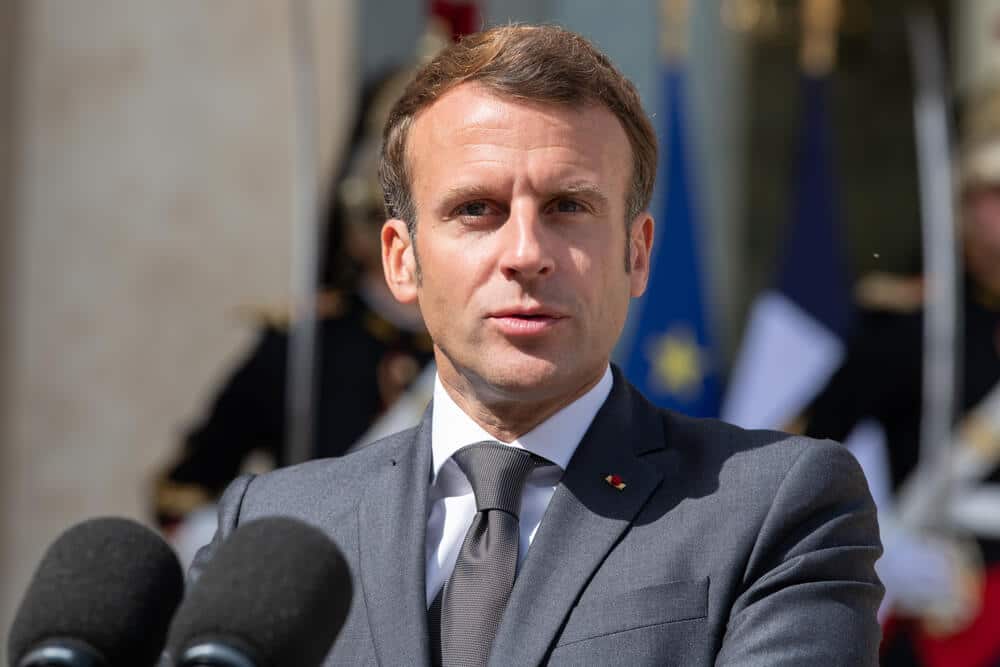 And in the UK, 23 Omicron cases were found last day, which will hammer UK Pound against US Dollar.
EU and UK  talk over the Northern Ireland Protocol were not progressing good so far.
So, UK Pound now more waiting for rate hikes from the Bank of England in the December meeting
Canadian Dollar: OPEC+ expected to increase supplies
Crude oil is moving in an Ascending channel and the market is rebounding from the higher low area of the channel.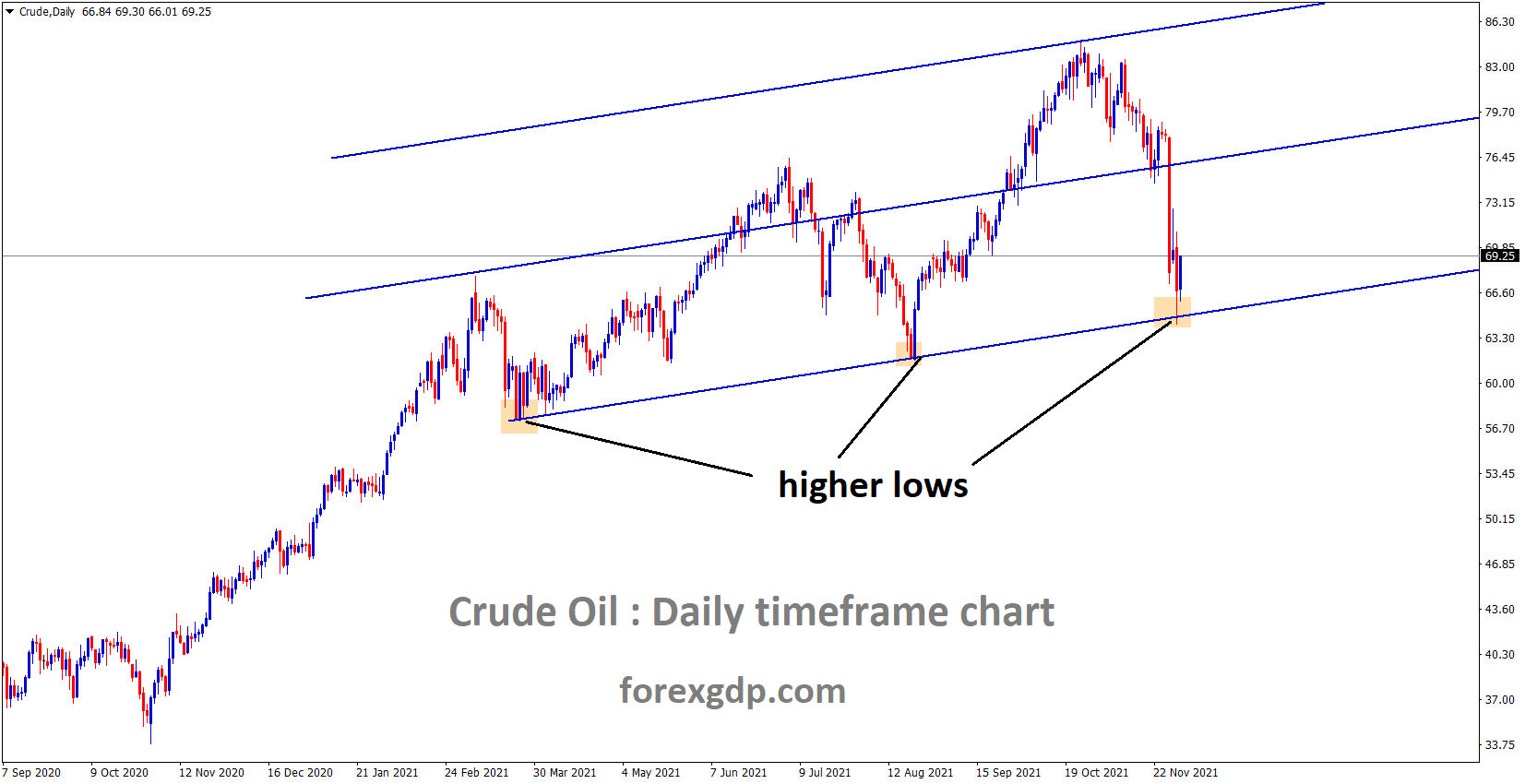 New Omicron – Covid-19 variant causes more disruptions in Oil demand over Global nations, and now the OPEC+ meeting is in progress; the positive expectations on increasing Supply is on the table.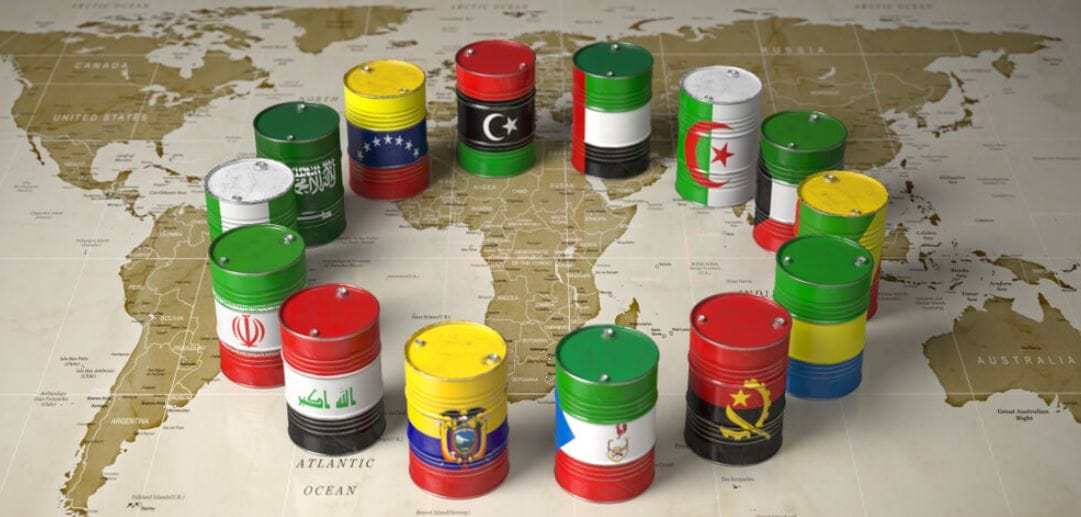 And the Bank of Canada is lower expected to rate hikes on the table.
Oil prices slumped to 21$ in one month, putting more selling pressure on Oil, and Demand gets slower.
Lockdowns are again possible with new variants because current vaccinations are not capable against the Omicron virus.
And Bank of Canada had to make excess tapering the only solution to boost the Canadian Dollar in the upcoming days.
Japanese Yen: Bank of Japan Member Adachi speech
GBPJPY is moving in the Descending channel and the market has rebounded and doing corrections from the lower low area of the channel.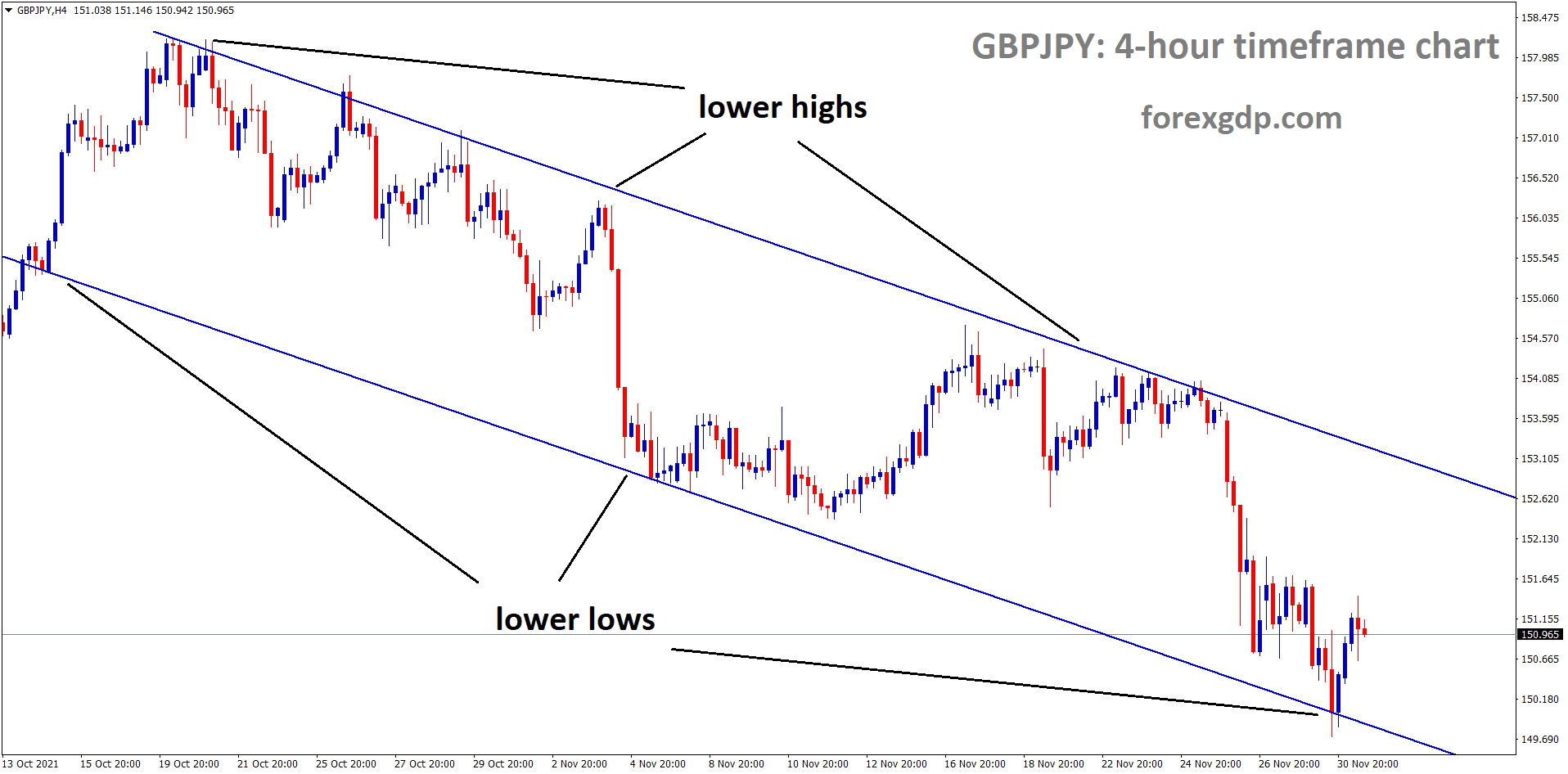 Bank of Japan Board member Seiji Adachi said BoJ would ease policy measures only when Covid-19 goes cases, nose dive.
And he said We have planned to extend the Deadline for March month for the Pandemic relief program.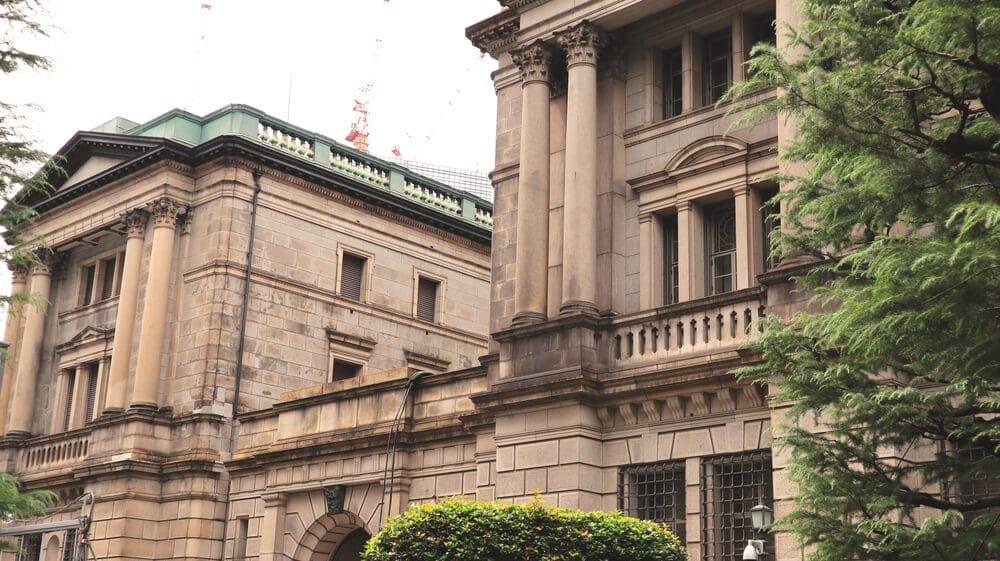 And Big companies Funding processes are easing due to the New Covid variant Omicron, so wait and see for further actions based on the new variant spread.
As of Wages for employees are not increased higher at a faster pace, but slowly it recovers according to the pandemic situation.
Australian Dollar: Australian GDP came at a higher and Fed Powell comments on tappering
AUDUSD is moving in the Descending channel and market consolidated at the lower high area of the channel.
Australian drag down and climbed up after back-to-back news released yesterday and today.
First, Powell Testimony shows dimmed the Australian Dollar to lower as 0.50% corrections. FED Powell said he will increase the tapering assets numbers in the next meeting to control inflation numbers. It would help the USD get stronger and counterparts to stop the rally.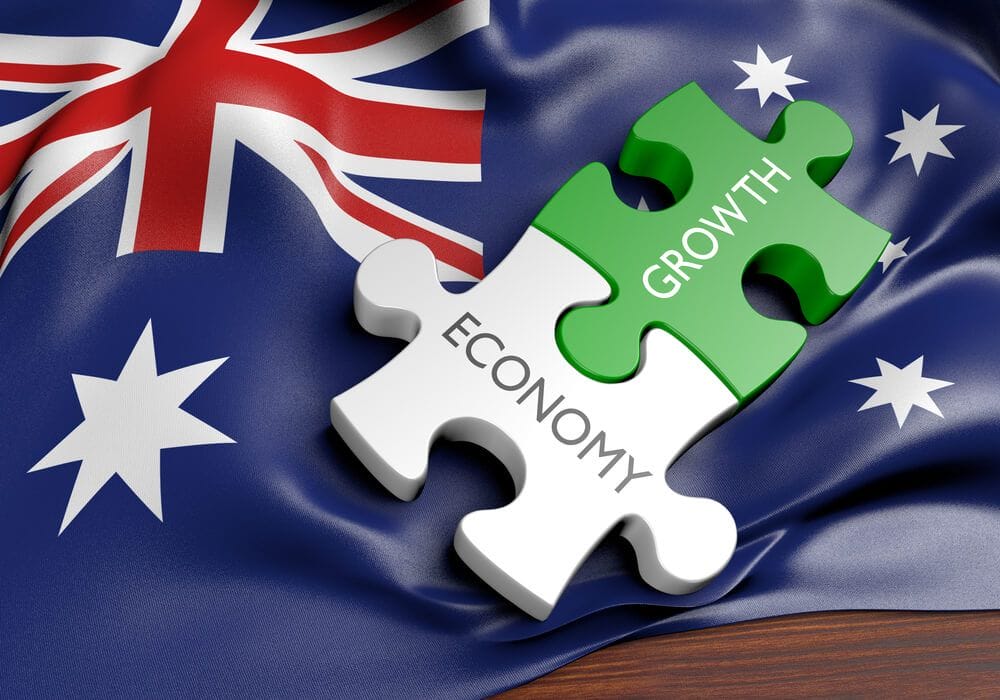 Next today, Australian GDP numbers came at -1.9% in the last three months data and beat the forecasts of -2.7%, and Annual GDP growth shows at 3.9% from 3% forecasted. The GDP numbers will support the RBA to rate hike sooner than expected.
New Zealand Dollar: Fed expected to hike 50Bps by the end of 2022
NZDJPY is moving in an Ascending channel and the market is rebounding from the higher low area of the channel.
New Zealand Dollar shows less strength against US Dollar. After US FED Powell commented on increasing tapering asset purchases in the upcoming meeting, this made drag down the Counterparts of US Dollar last day.
And the 50Bps rate hikes are expected by the end of 2022 from the investor's side, as Hopes gave by Fed Powell speech.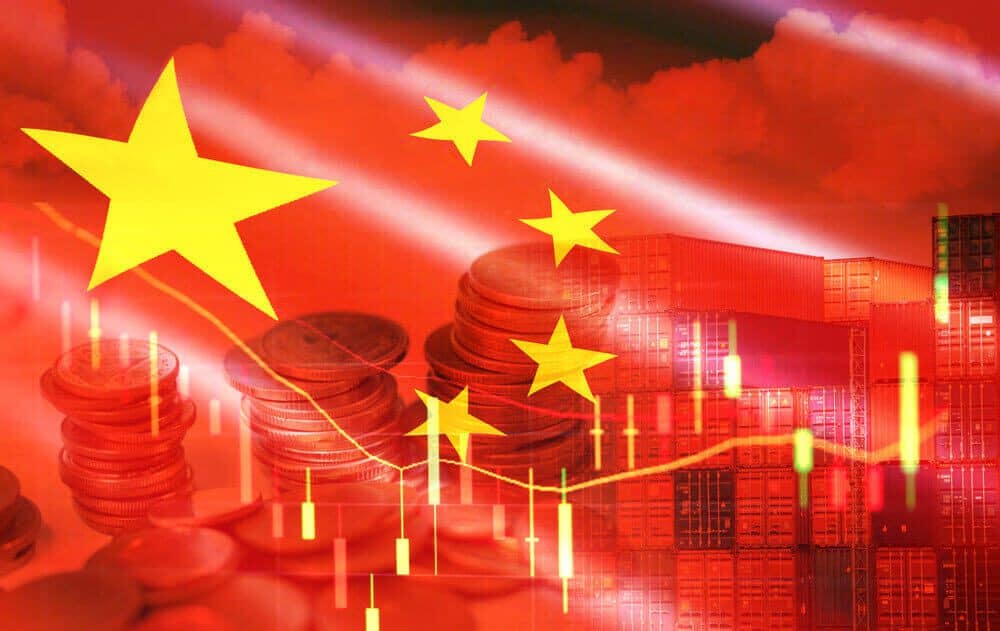 China's economic growth is slowing down, and the new Omicron Virus made sluggish Supply chain bottlenecks, and a new lockdown may be imposed if cases increase. As Per the analysts, the third wave would be more severe than before the two waves.
So now New Zealand Dollar is moving directions based on US comments and New Zealand Domestic data.
Swiss Franc: Global nations fearing New Omicron type variant
CADCHF is moving in an Ascending channel and the market reached the Higher low area of the channel and Horizontal weekly support zone.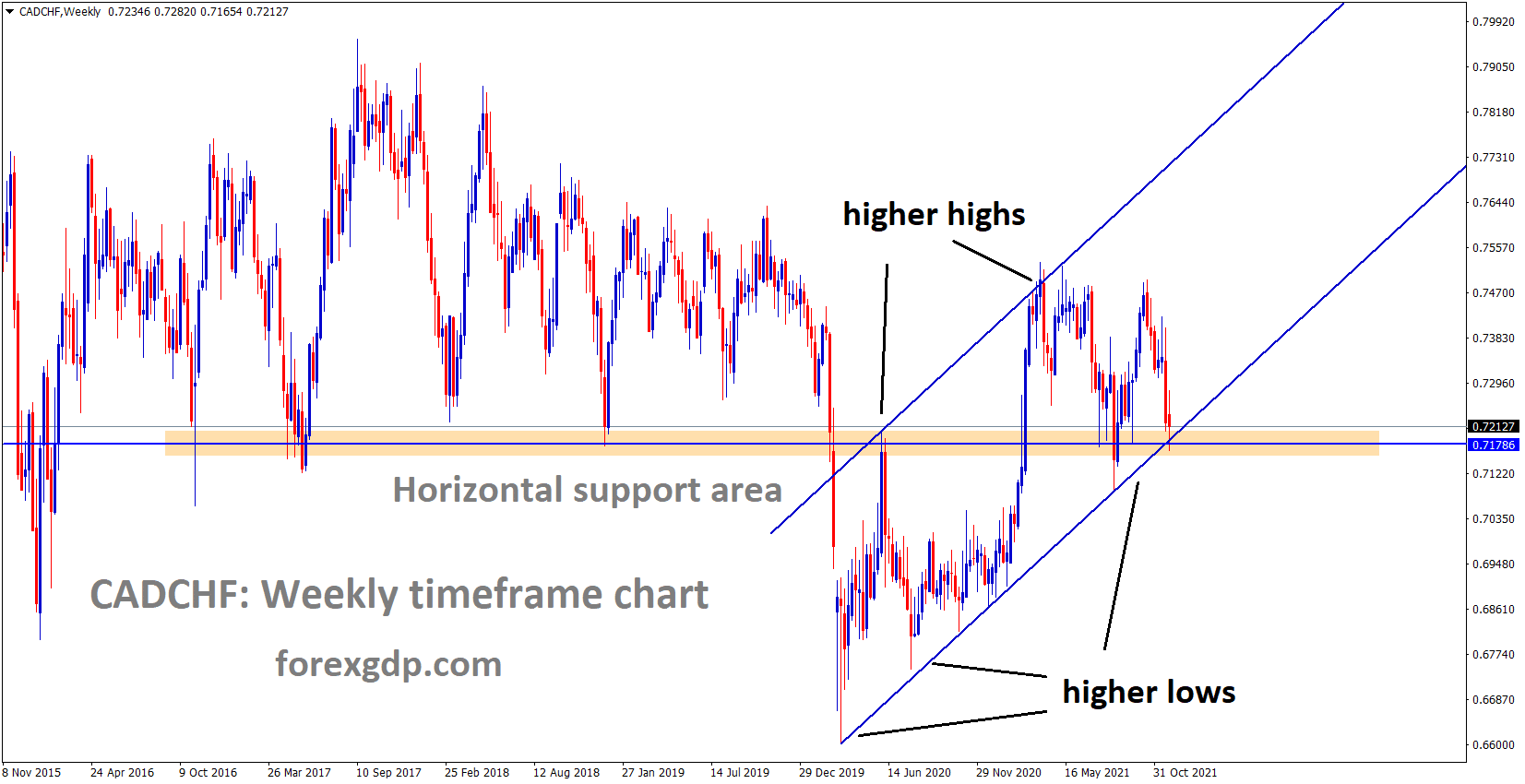 Swiss Franc remains higher as New Variant Omicron spread across Global countries and In fearful time. Investors make support for Swiss Franc as Stable currency.
USDCHF yesterday dropped and climbed up based on FED Powell commentary on tapering assets purchases faster than sooner.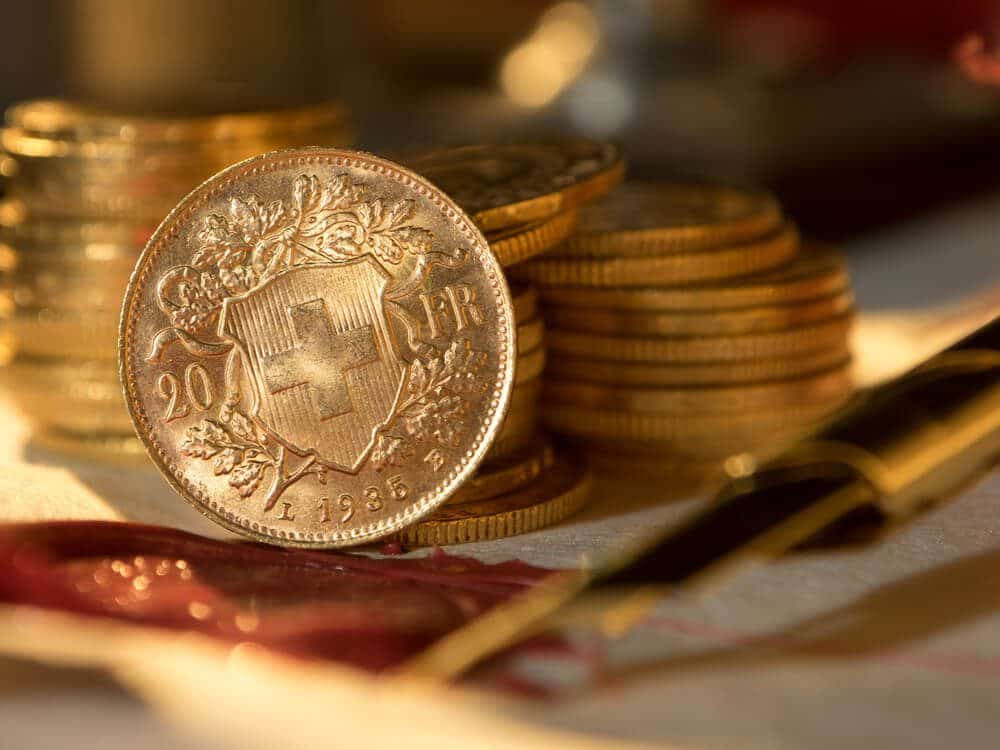 And now Swiss GDP data came at higher last week, so Swiss economic data is performed well after the pandemic.
The CPI data shows higher numbers in the last 30 years because of Covid-19 variant made hard lockdown to the nation.
---
Are you trading all the time? or you just trading in your free time? please don't do that. Trade the market only at the confirmed trade setups.
Get more confirmed trade setups here: https://www.forexgdp.com/buy/