Gold: US PPI data shows higher than expected
Gold prices fell from highs as 20$ to 1760$ mark due to US PPI data rising to 0.80% versus 0.50% expected in November.
XAUUSD Gold price is moving in the Box Pattern, Descending triangle pattern and market fell and reaching near to the horizontal support area of the Box Pattern.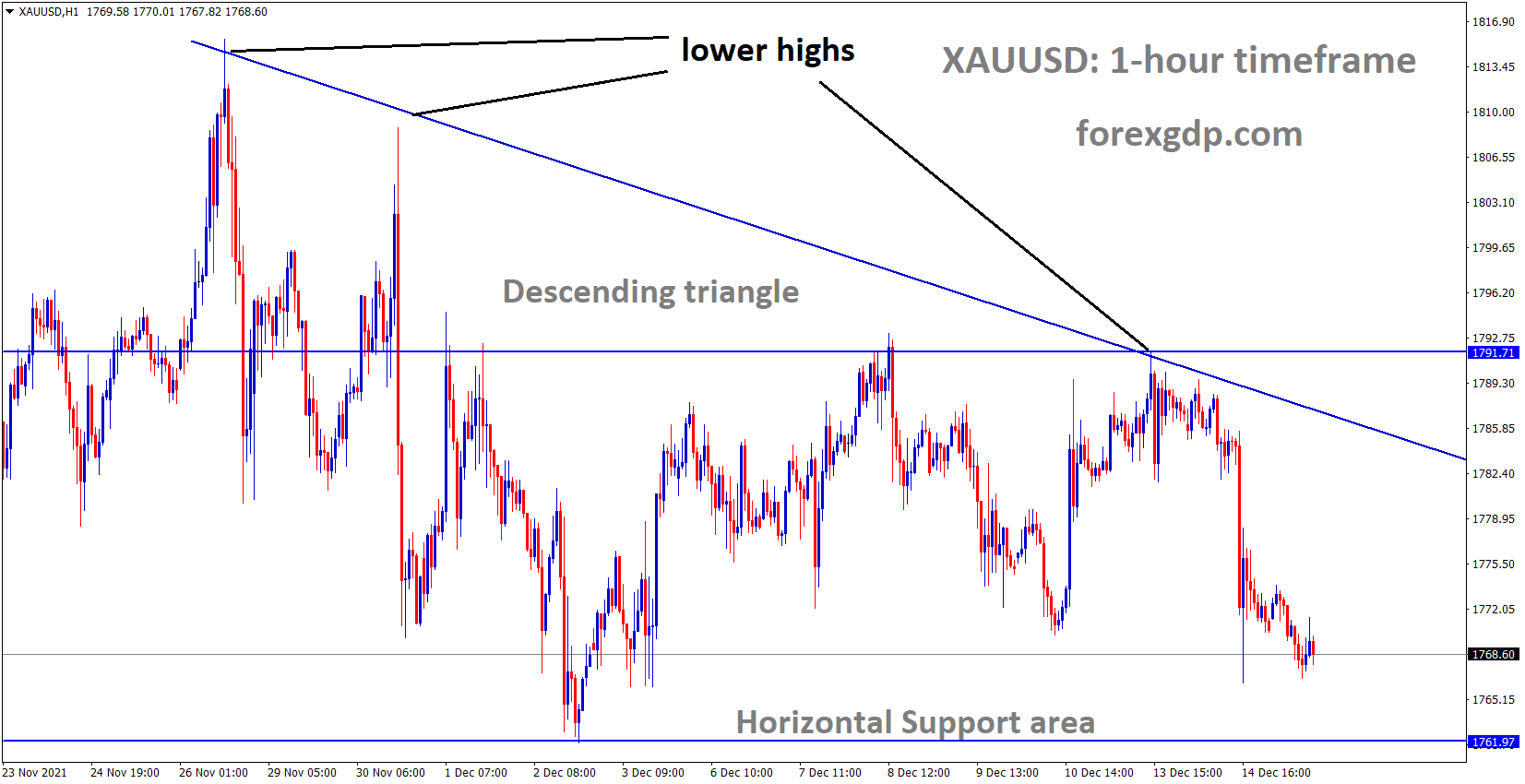 XAGUSD Silver price is moving in the Box and Descending channel pattern and the market reached the horizontal support area.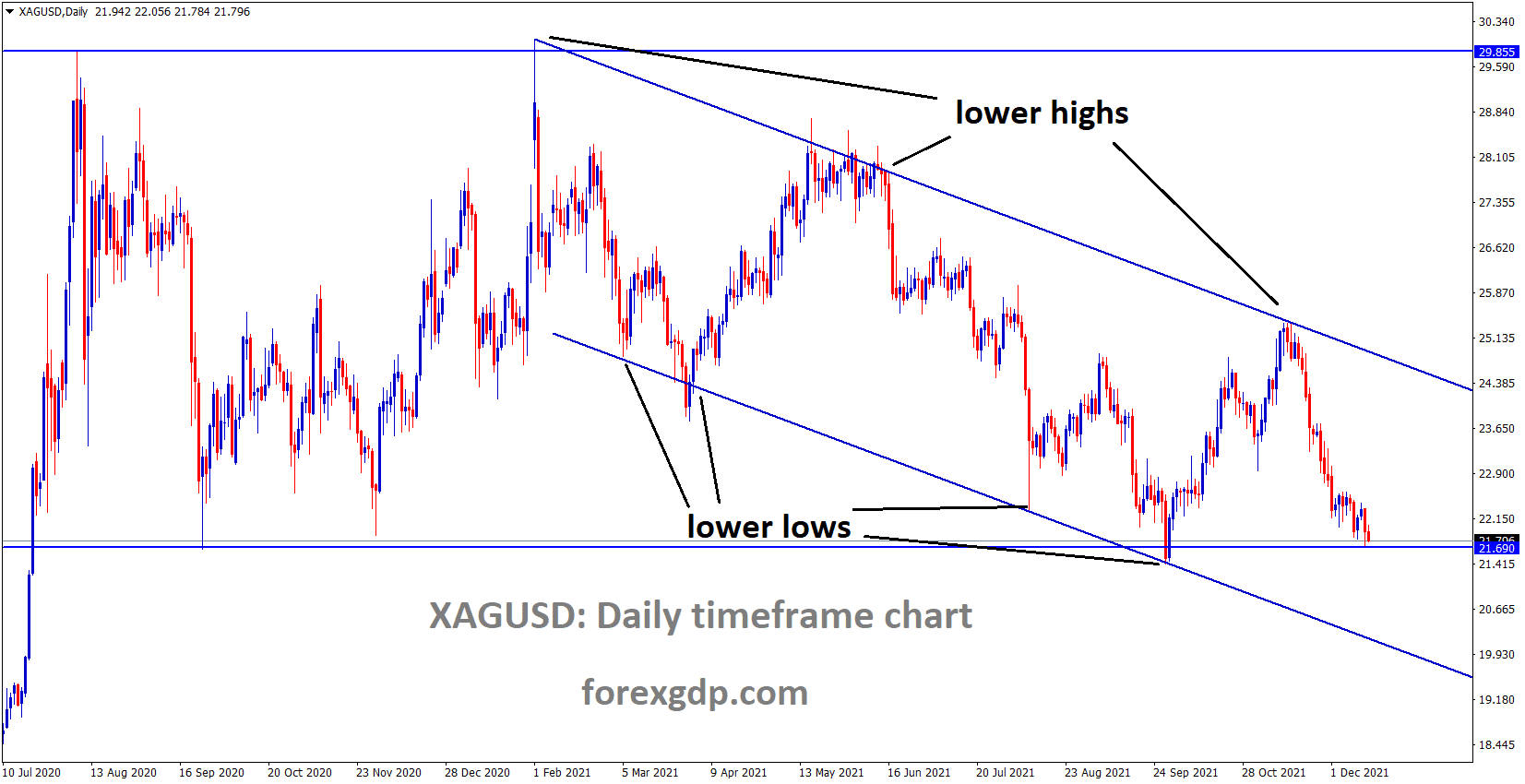 The US FED Meeting happening today, the most expected tapering number is doubled to $30 billion from $15 billion, and tapering will end in Mid-March than Mid-June month.
Two more rate hikes are expected in 2022, and US Dollar will make a stronger comeback if the following data correctly happens.
Pfizer reported 77% efficacy in tackling the Omicron Virus variant if the third dosage was added to patients.
Australian New South Wales region faced 25k new cases per day, UK announced one dead from new strain, China and Europe are in a challenging situation due to new strain of Omicron.
US Dollar: US FOMC meeting forecast and positive PPI data
USDCHF is moving in the Descending triangle pattern and the market reached the lower high area of the triangle pattern.
US Dollar showed strong bullish momentum ahead of the FED meeting, and US PPI rose to 9.6% yearly in November, which is the highest in a decade.
And FED will do a large number of tapering and will be completed asset reductions until March 2022.
FED's plan shows three rate hikes in 2022, first from June 2022 and November and December made two rate hikes.
US Dollar gained on Each CPI and PPI increasing numbers to be printed.
And today, US Retail sales data will release, better numbers are expected, and US Dollar stays in positive territory.
10-year US Treasury yield showed a 4% drop yesterday after US PPI data was released in Higher numbers.
EURO: German Chancellor Olaf Scholz speech
EURUSD is moving in the Symmetrical triangle pattern and the market reached the bottom of the symmetrical triangle pattern.
Germany's New Chancellor Olaf Scholz said the economy shows the most significant transformation in a Decade and will tackle climate change.
And the Quality to be maintained for our standard living and modernization of life.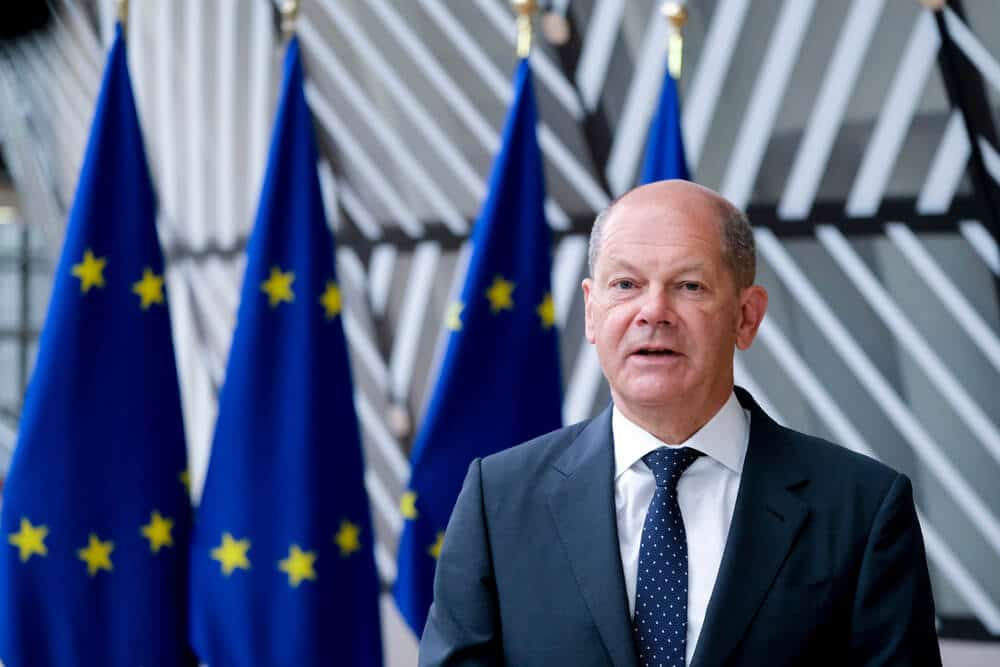 There are no difficulties in tackling Covid-19 in the current situation, so Germany is a strong country and will face boldly to maintain our standards in normal.
And We need a new start from the pandemic so that we can live free from pandemic soon.
SNB projected Swiss Franc is overvalued against EURO
SNB projected Swiss Franc is overvalued against Euro currency from higher value.
SNB Projected higher inflation in 2022 because of Supply and Demand issues Globally on the risk of new strain Omicron variant.
And ECB shows ultra-loose monetary policy to tackle and recover the economy from the Omicron variant.
Due to this Eurozone economy shows slow recovery from the pandemic, and ECB is planning to reduce purchases from PEPP's funds.
EURCHF until 2022 end 1.0250 level to reach as per Credit Suisse analyzed.
UK Pound: IMF urged the UK to raise interest rates
GBPUSD is moving in an Ascending channel and the market fell from the higher high area of the channel.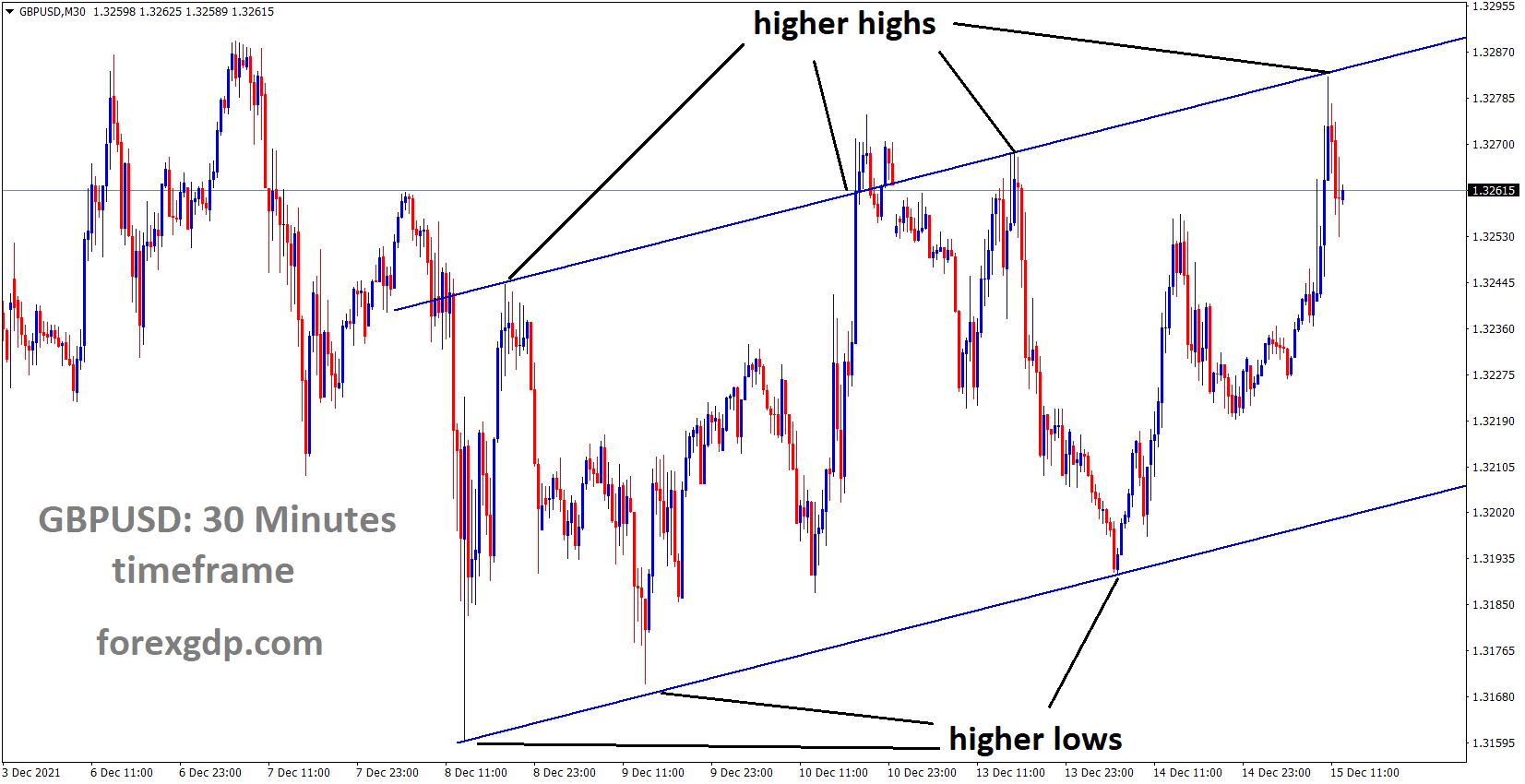 UK Pound makes consolidation range between 1.3180-1.3350 in last one month, Today UK CPI data published in higher numbers as 5.1% from 4.2% previous and 4.7% expected.
And IMF urged the Bank of England to raise Interest rates as soon as earlier to tackle inflation bets on 5.5% in the next year.
IMF Chief said the UK could not compromise with the EU on Northern Ireland Deal. From Jan '01 2022, the UK plans for checking medicines imports to the EU side of Northern Ireland.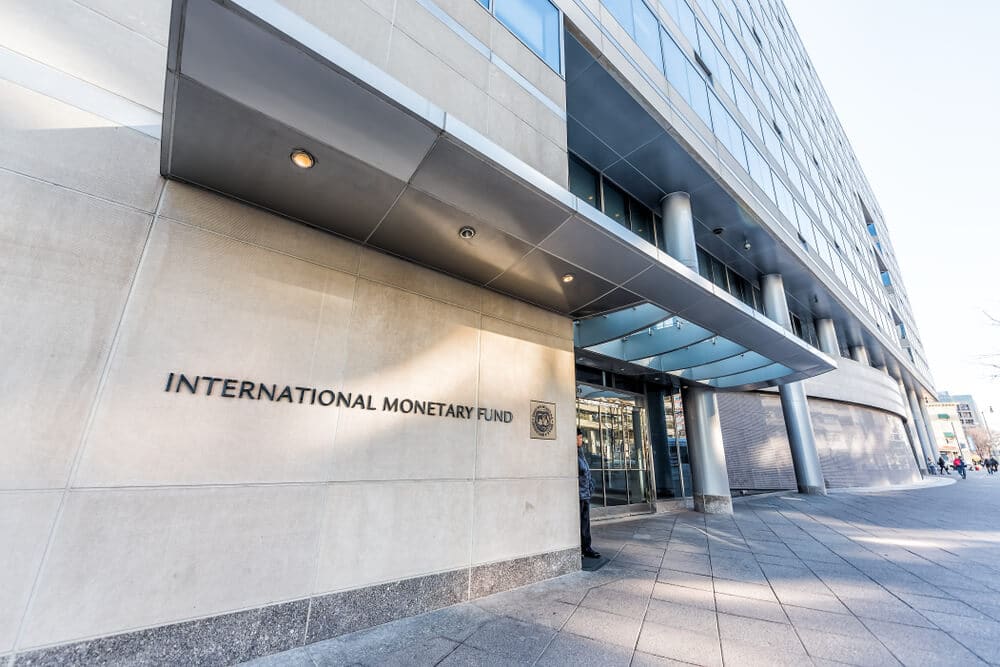 And Northern Ireland Foreign minister said the EU would give nasty blow for the UK if Medicine supply checks happened.
And UK faced 60K cases crossed since January 2021 reported this level of cases, and more new cases made tough combat for hospitalizations.
Pharmacists reported no more Covid-19 test kits in stock, and we face more supply issues.
Canadian Dollar: Canadian CPI data forecast and Stonger US PPI data
AUDCAD has broken the Top of the Descending channel.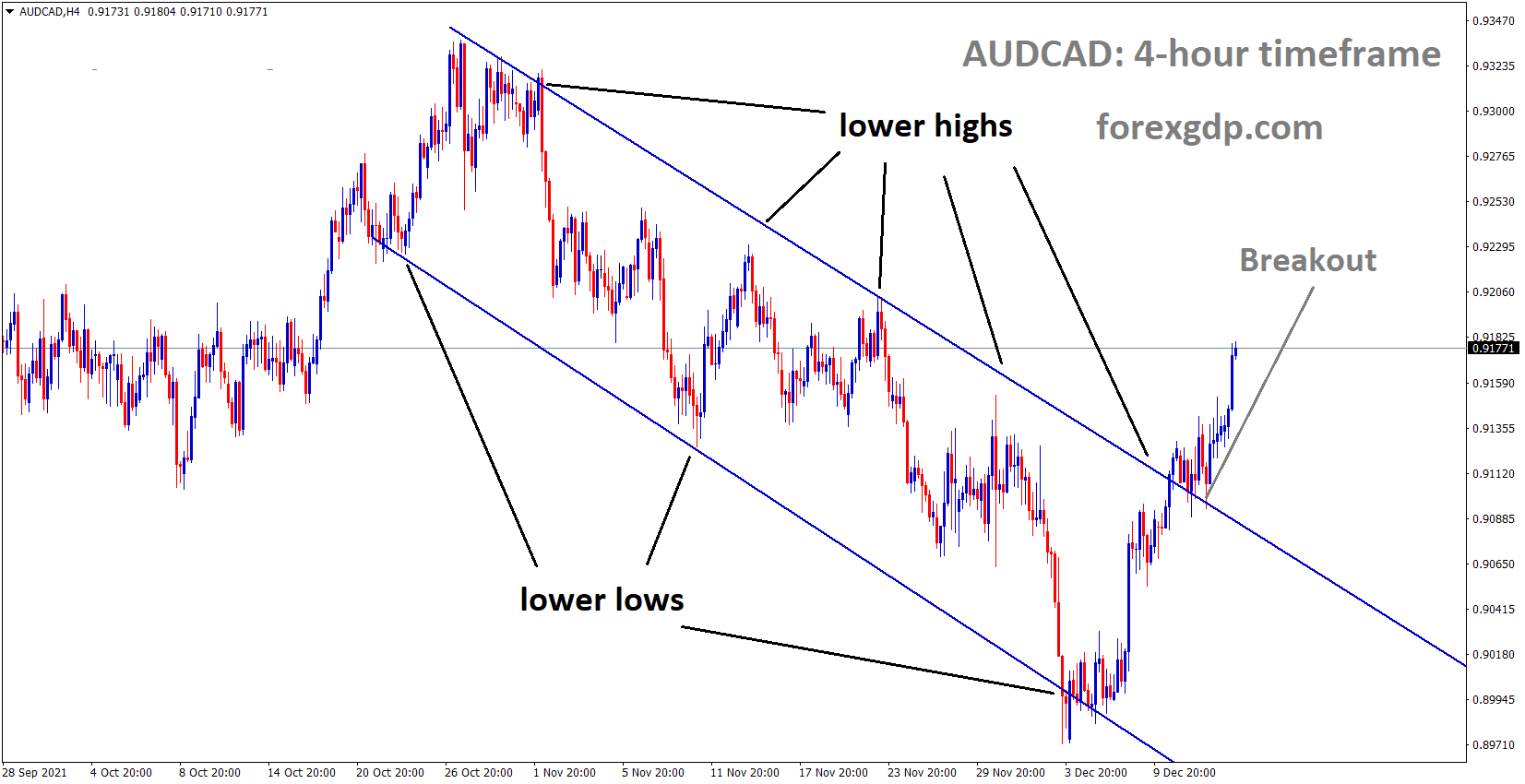 Canadian Dollar remained lower as US Oil lifted lower after US PPI data got stronger last day.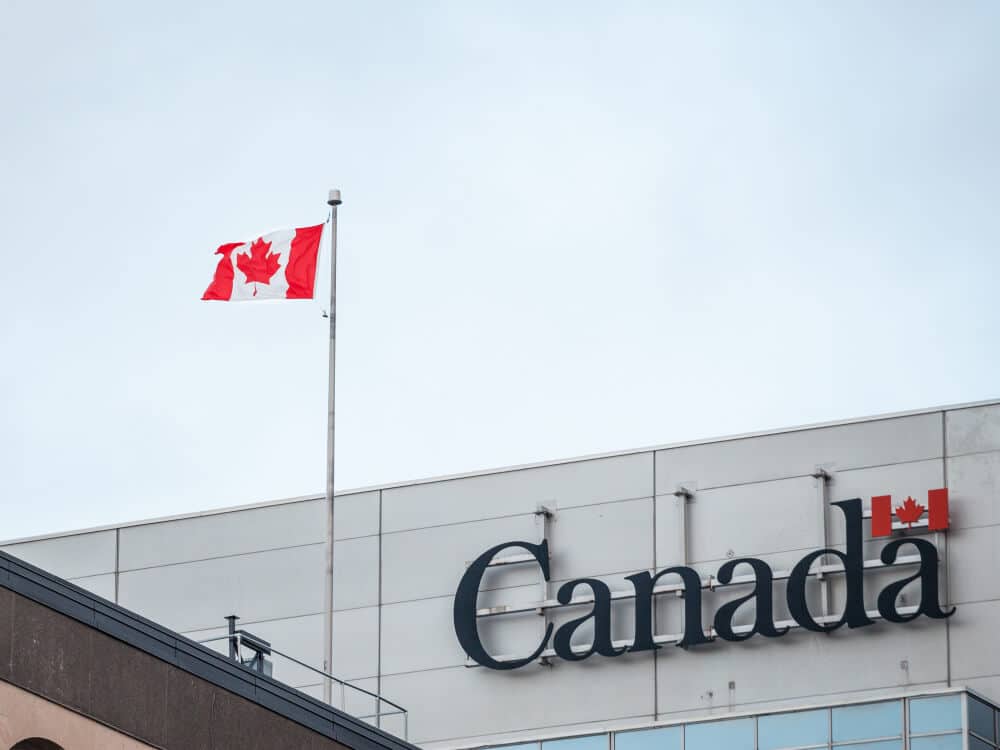 US and Iran tussle over the Denuclearization of missiles project.
And the US also passed Uyghur Bill against China against Human Violence.
US Joe Biden uses his power of Build Back Better (BBB) to extend the Debt limit to 31.2$ Trillion from 28.5$ trillion, as the House of Representatives agreed to pass a vote of 221-209 to amend $2.75 trillion extensions.
Today Canadian CPI is expected to print at higher numbers, and the Bank of Canada is ready to give a rate hike in February month if CPI hits hard in higher numbers.
Japanese Yen: Bank of Japan Governor Speech
USDJPY is moving in Ascending triangle pattern and Box pattern, the market reached the Horizontal resistance area of the pattern.
Bank of Japan Governor Kuroda said we would achieve a 2% inflation target as Raw material prices rise and the wholesale price will automatically increase.
This comments after injections of hefty stimulus to the economy today.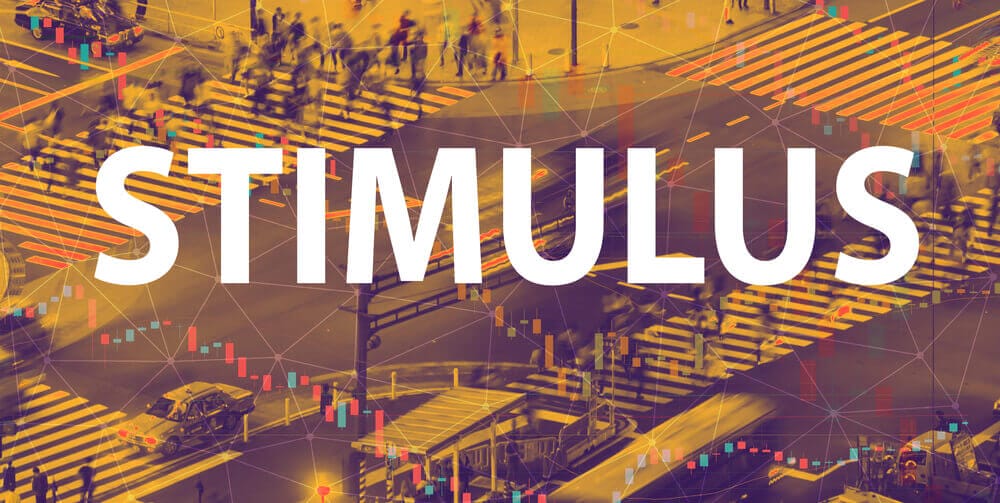 And Japan country is not under stagflation, and we see a 2% target will be achieved through various aspects.
The Central Bank will maintain the loose monetary policy until wages are higher and the economic recovery.
We will maintain the ultra-ease monetary policy until corporate profits push higher, and correspondingly, wages and labour growth will be picked up.
Australian Dollar: Westpac Data came lower and robust US PPI data
AUDNZD is moving in an Ascending channel and the market reached the higher high area of the channel.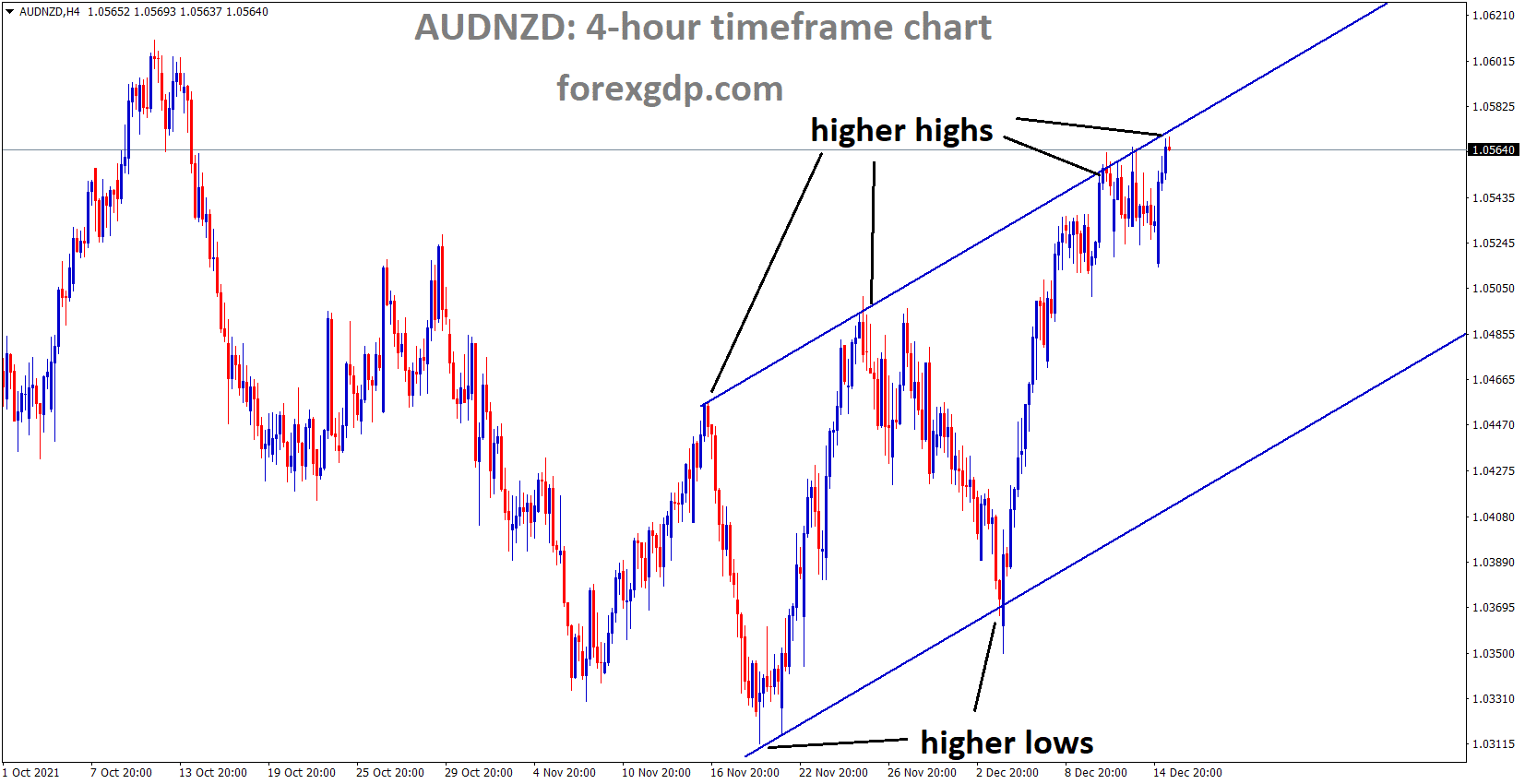 Australian Westpac Consumer confidence came at 104.3 versus 105.3 expected.
And Jobs report expected to 205K this week, Domestic data shows minor improvement in the Australian market.
Yesterday's US PPI data shows 0.80% from 0.50% expected in.
And today FOMC meeting is going to happen, and FED shows the clear signal for ramping up the withdrawing stimulus program and will complete it in Q1 2022.
China shows November retail sales fell to 4.6% from 4.9%, Fixed asset investment also dropped from the previous month.
And Industrial production shows a slight increase to 3.6% from 3.5%.
New Zealand Dollar: China industrial data came at higher than expected
NZDUSD is moving in the Descending channel and the market fell from the lower high area of the channel.
New Zealand Dollar consolidated around support zones, and RBNZ already does two rates hikes in 2021 and makes 0.75% as the benchmark rate.
And New Zealand GDP(Q3) is Going to release tomorrow; any contractions will bolden the RBNZ decisions on rate hikes in 2022.
Due to Severe restrictions in New Zealand in Q3 Quarter, we will see some drop in Q3 GDP.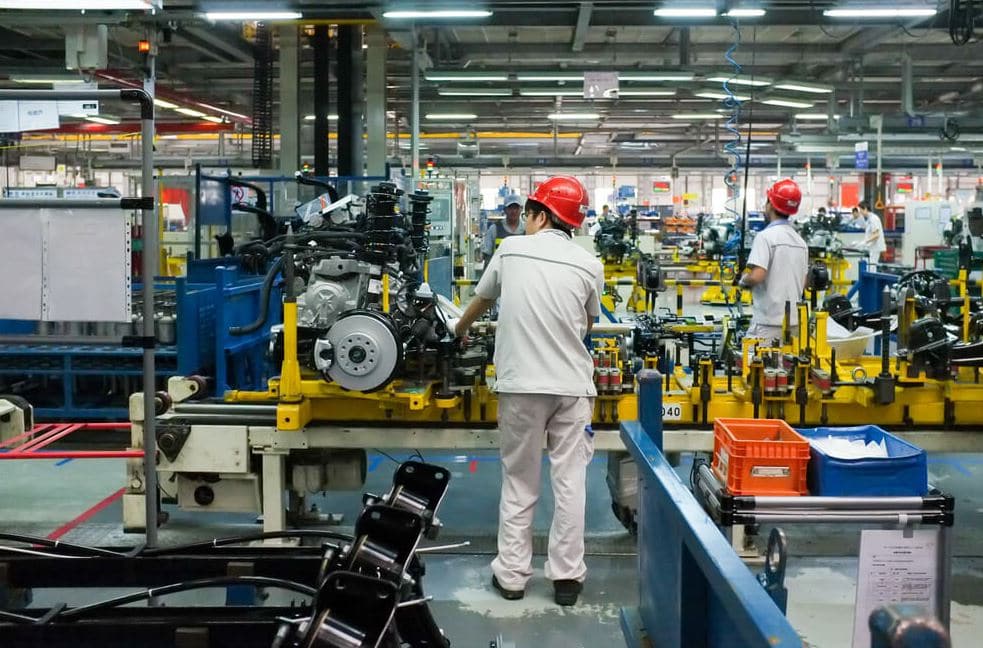 Now RBA won't do any rate hikes until 2024 and clear stands with it. New South Wales reported 25K per day daily cases so far. Any restrictions on lockdown may be increased after the Holidays season.
And China Industrial production reported at 3.83% from 3.63%.
Swiss Franc: SNB needed to create wealth Fund
CHFJPY is moving in an ascending triangle pattern and the market fell from the top of the Triangle pattern..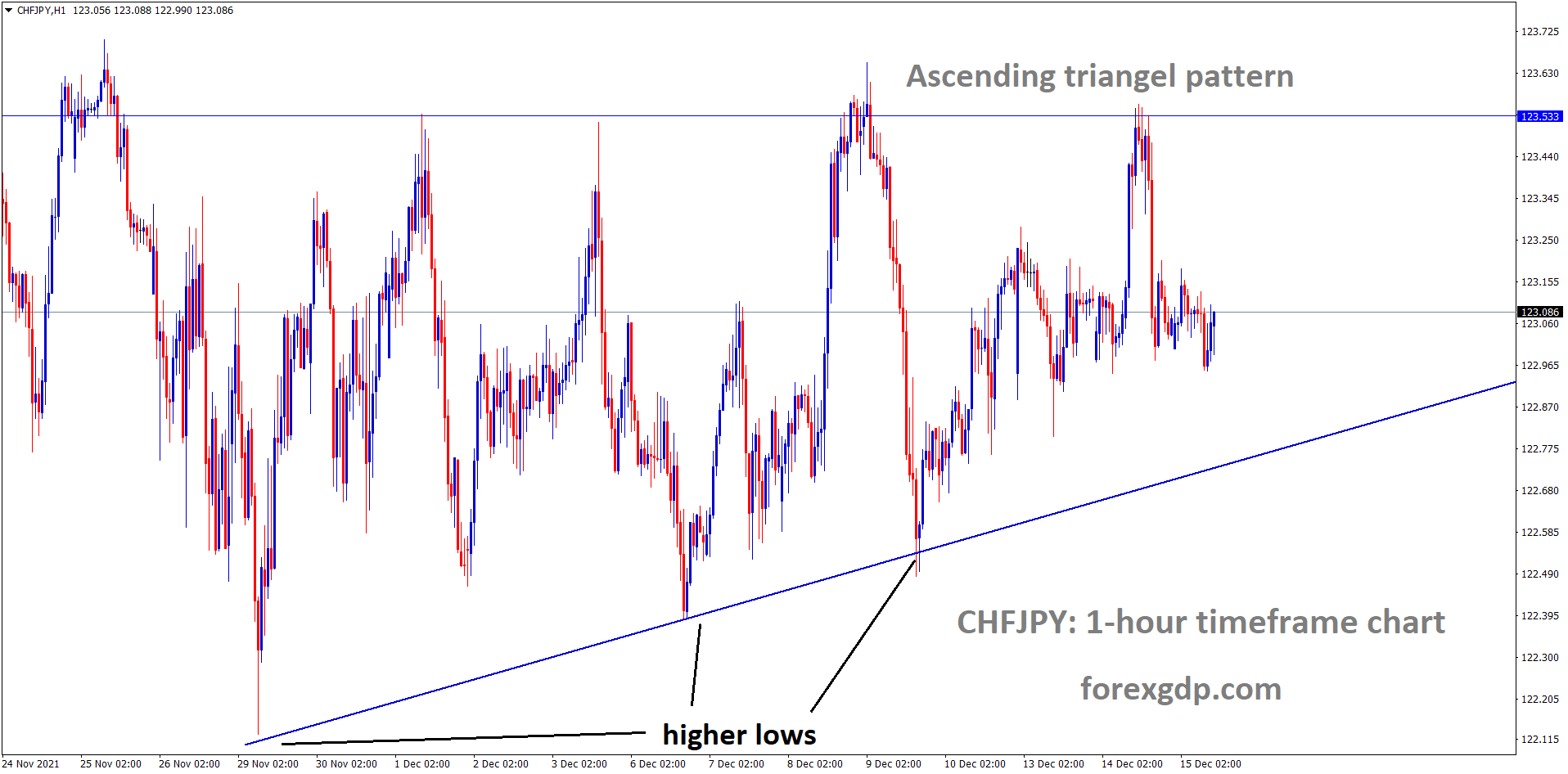 Swiss National Bank wanted to create Sovereign wealth funds by selling its foreign stocks and Bonds, like Norway Bank spending for Government needs.
This will turn the burden for Swiss Francs to lower from highs and Selling of Swiss Francs made some pressures on Swiss Francs against US Dollar.
And US Dollar shows Strong Dominance against the Swiss Franc in this year 2021, and SNB is going to steady the Swiss Franc appreciation in the market.
---
Don't trade at your free time, instead trade the markets only when there are confirmed trade setups.

Get confirmed trade setups here: https://www.forexgdp.com/buy/