Gold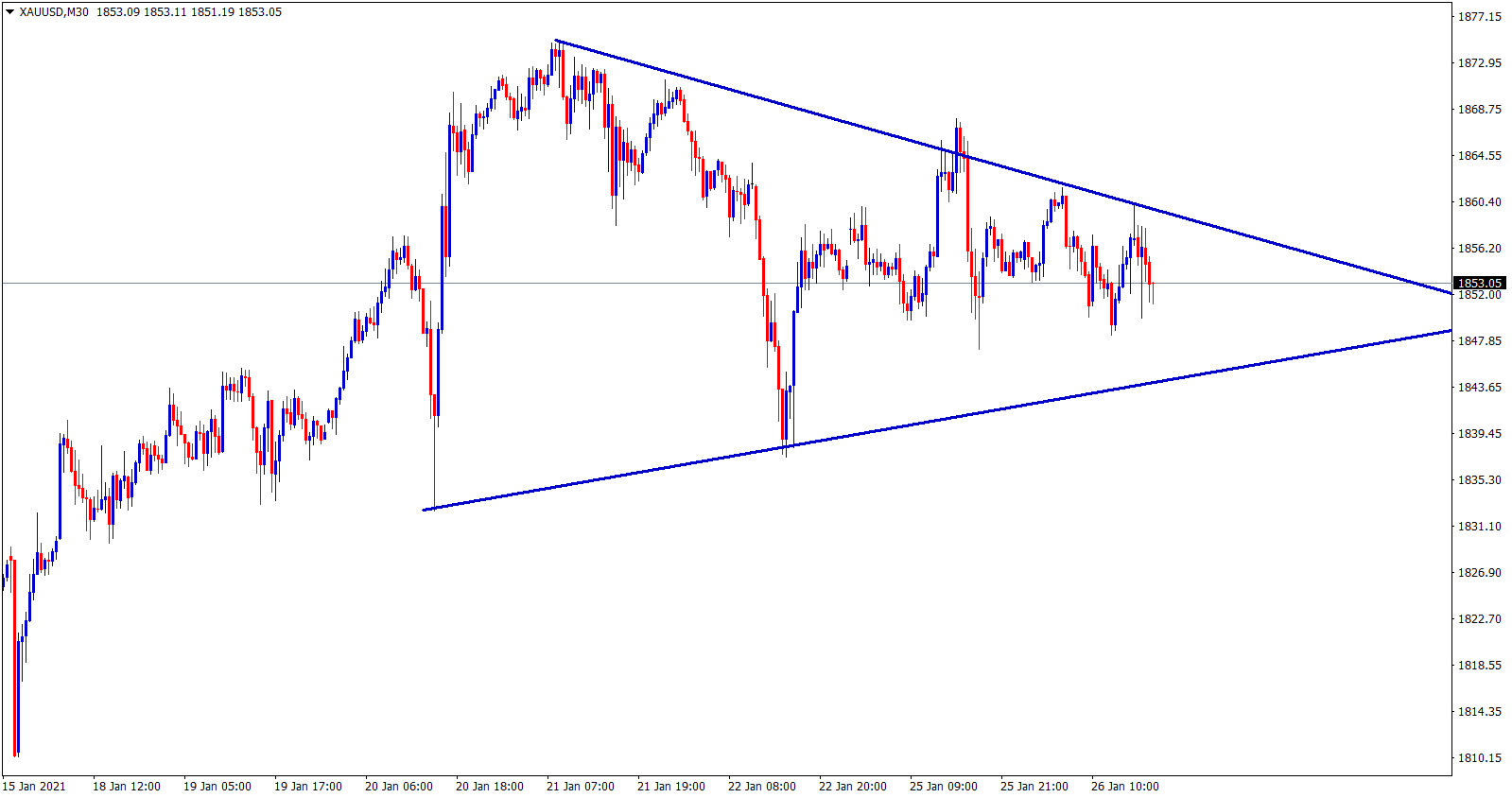 Gold prices remain lower as US stimulus package is pending for approval, as the opposing is continuing from Republicans side.
US FOMC data scheduled tomorrow and second wave fears grow all parts of Globe supports the US Dollar to move higher.
China Bank withdrawal of $12 billion makes worry for double-dip recession fears and drags precious metals down.
And US-China tension again threatens in south china sea made investors' fears and parks the funds in US Dollar once again.
US Dollar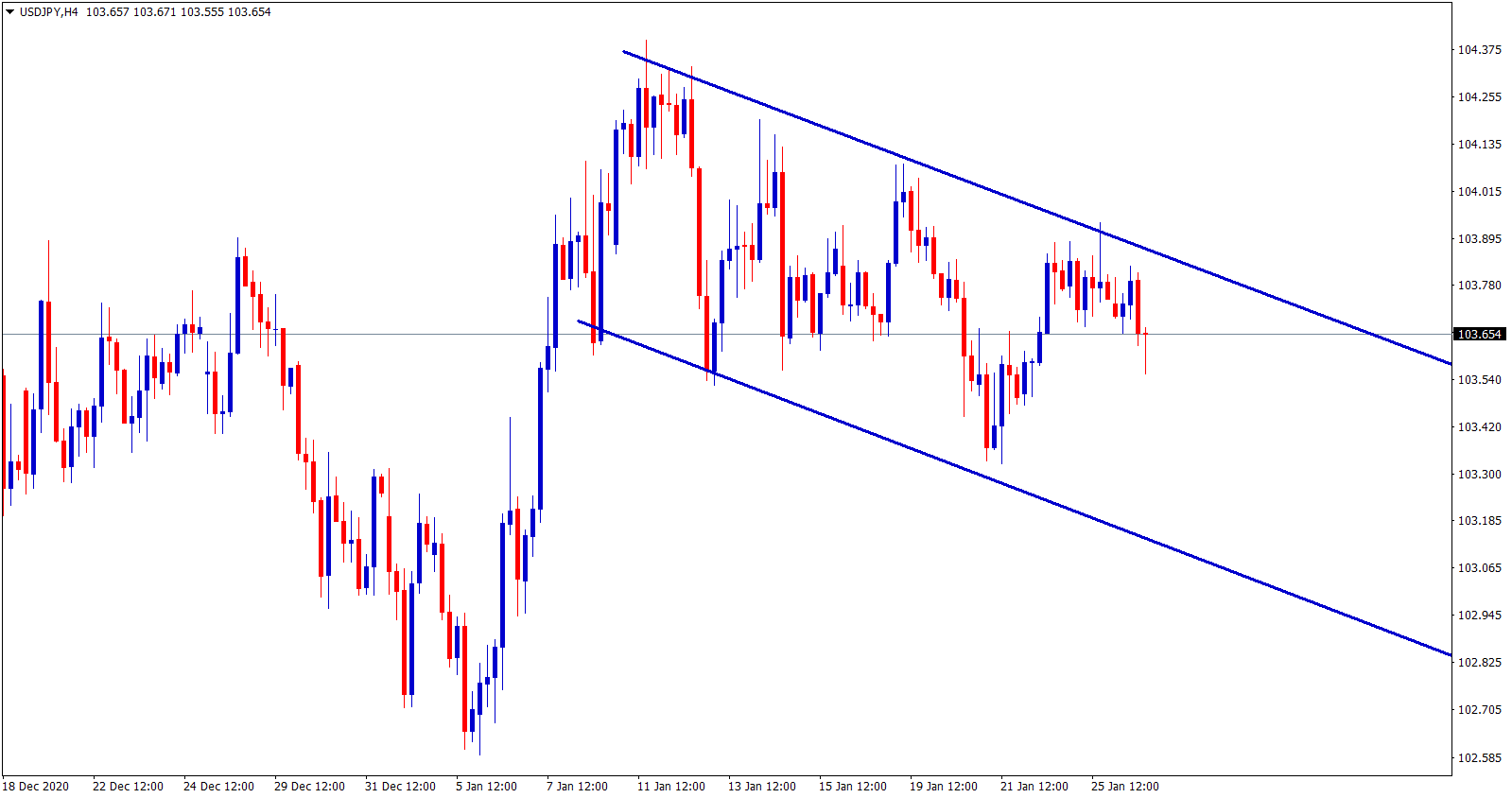 US Dollar and Japanese Yen get stronger, After the People's Bank of China withdrawal of CNY 78 billion ($12 billion) from the banking system via open market conditions.
Japanese Central bank Governor Kuroda says there will be no more easing if the inflation target achieved near to 2%.
And we have done all stimulus to achieve a 2 % target now and further easing will be doubted if we reached our target.
After this news release, the US Dollar becomes stronger.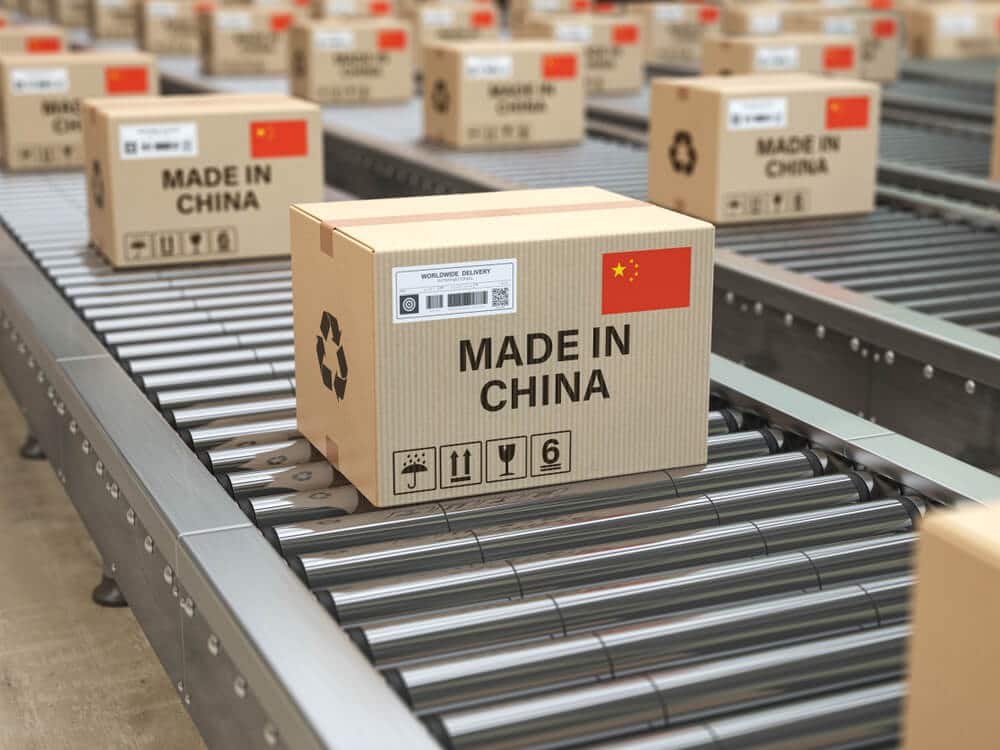 This may create instability in the financial view as China takes funds for a recovering economy. and creates fear of pandemic all over the globe.
Regarding the world's economy IMF will release the overview, soon this month and expected to downgrade view in global growth forecasts and also the COVID-19 second wave fears still not controlled.
US Dollar is slightly higher.
In the FED meeting which held on Thursday this week., Powell may express Dovish policy stance and makes additional buying assets to supports the economy and this decision will drag US Dollar.
Euro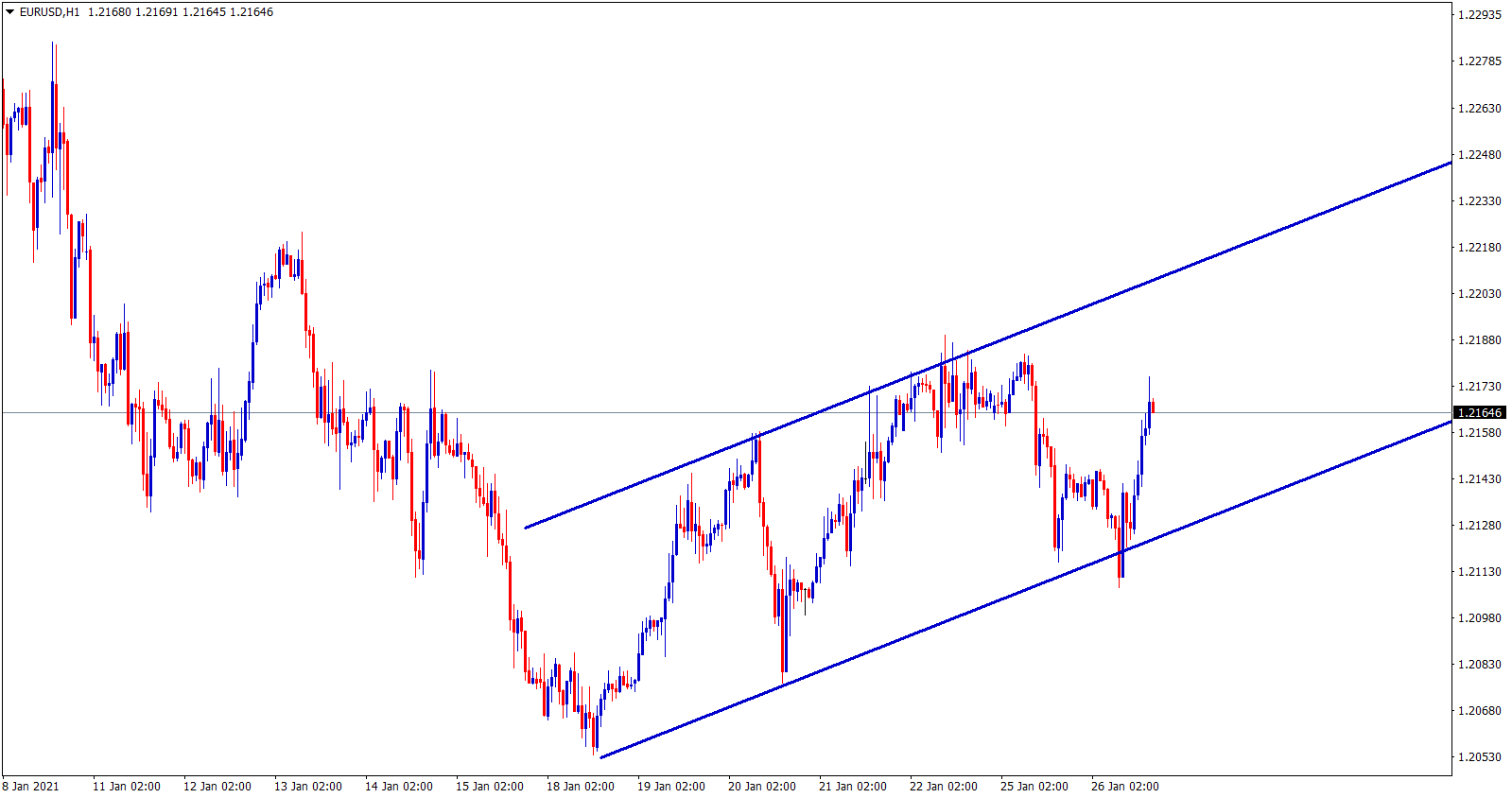 Italian Politics remains unstable as PM may go to resign and PEPP funds releasing to the Italian Government are now under the risk.
Due to these Euro remains lower as German IFO index fell to 91.1 in January versus estimates of 93.2.
And also US Dollar consumer confidence data and US Core durable Goods data is scheduled today.
Based on this US data will flow in the direction of Euro further this week.
Britain Pound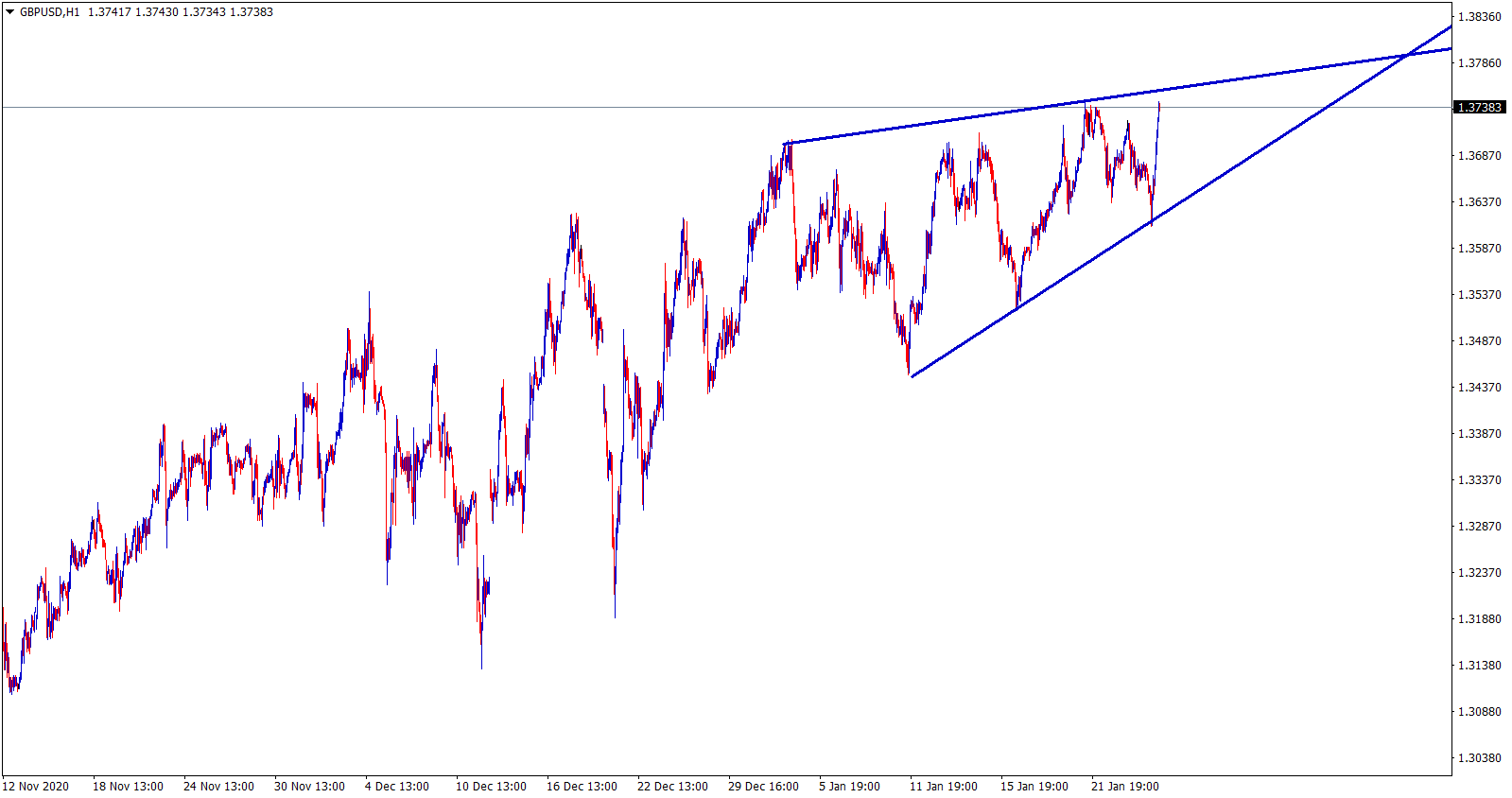 US stimulus package of $1.9 trillion is opposing by Republicans as they think that, this much of funds releasing is too large for the economy to withstand.
In UK Unemployment data comes in weak and more drop since 2016 level.
These scenarios of doubt in releasing stimulus package supports US Dollar and UK Unemployment data makes GBP weaker.
Australian Dollar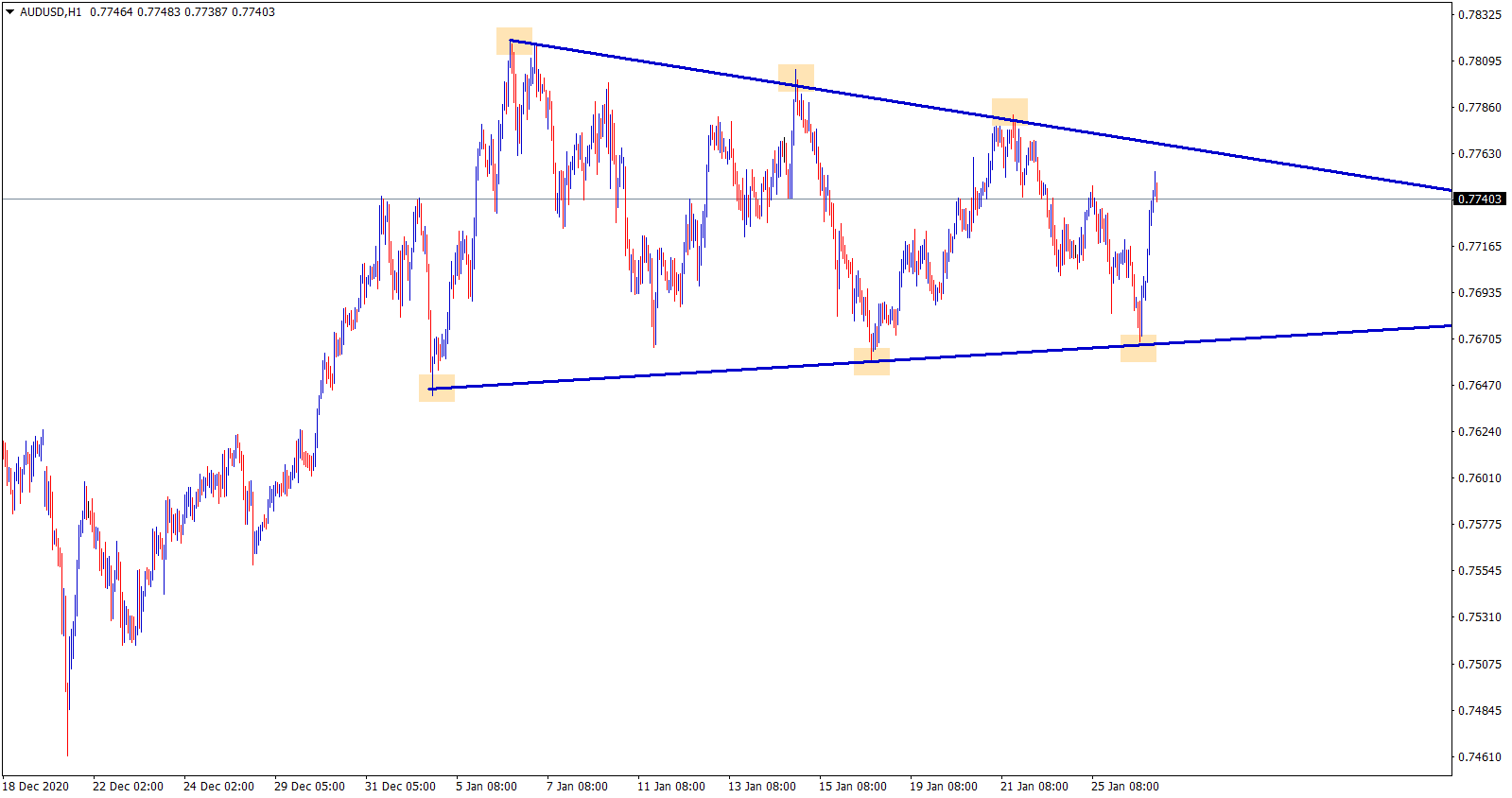 Australian Dollar moving lower as US-China tension increases in south china sea matters.
And US Fiscal package of $1.9 trillion is doubted as Chief democratic senate leader Schumer said that it would take 4 – 6 weeks to issue package and also opposing by Republicans.
And ahead of FED meeting and US Q4 GDP outcomes are waiting to release this week.
Due to these scenarios, the Australian Dollar will remain pressured against the US Dollar.
Canadian Dollar
Canadian Dollar remains weak after US-China tensions increases in the south China sea
As it is making the Oil demand weaker.
And US Stimulus package is now waiting for the approval as, Republicans opposing it too much.
Due to this situation, the US Dollar remains stronger, as economy fears for package pending.
New Zealand Dollar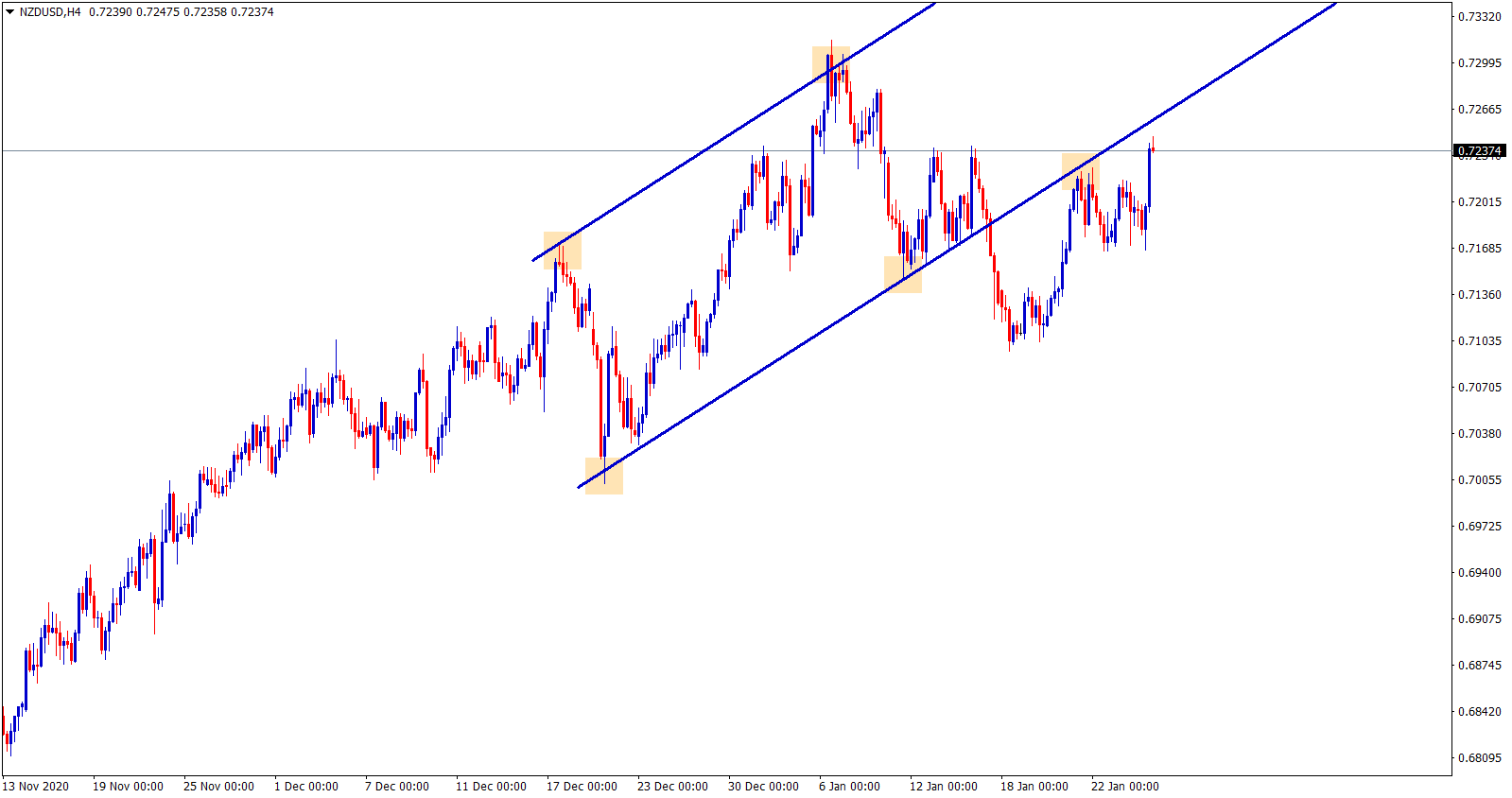 New Zealand PM Jacinda Arden and Trade minister O'Connor confirms the agreement that upgraded free trade agreement deal has been signed with China last day.
And this agreement on Paper and wood worth of $3 billion tariff-free.
And Dairy exports also made tariff-free until Jan 2024 as per China Free tariff trade agreement.
This makes support for the New Zealand Dollar in Longterm purpose.
Get Each trading signal with Chart Analysis and Reason for buying or selling the trade which helps you to Trade with confidence on your trading account.
Want to boost your profits in trading? Get the best trading signals at an accurate time. Try premium or supreme signals now: forexgdp.com/forex-signals/