Gold Symmetrical Triangle Analysis
Gold has formed a Symmetrical Triangle by creating lower highs, higher lows.
Let's Wait for the Breakout from this Triangle border line.
Gold playing in a range-bound market ahead of September 16 FED meeting.
Non-Farm Payroll data came in positive to push US dollars further.
But, FED accommodative and continuous purchase programs would drag dollar gains.
EURUSD Uptrend Range Analysis
EURUSD is still moving up and down between the Uptrend ranges.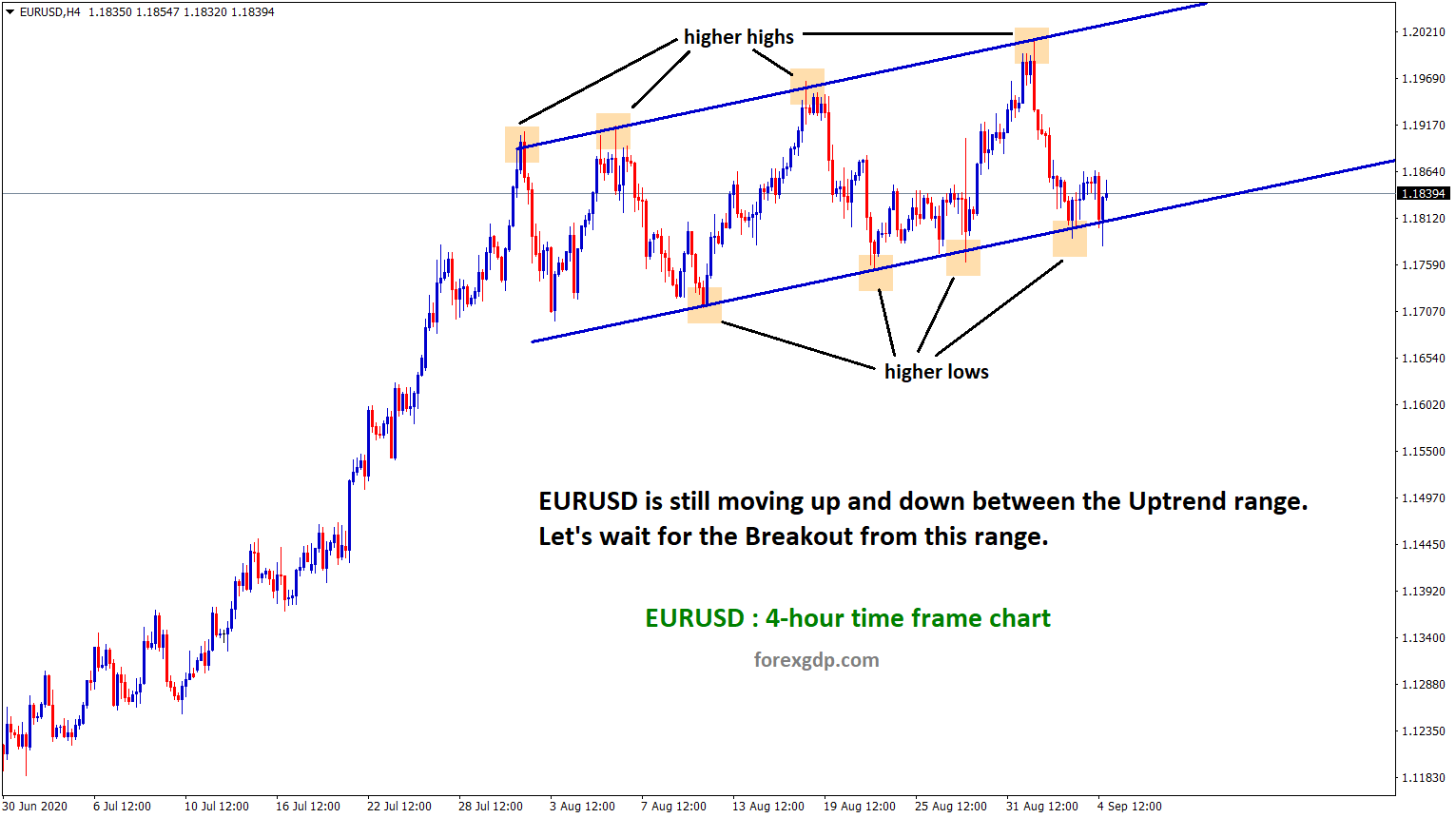 US dollar boosted by Friday NFP data posted 1.371 million jobs and recorded an unemployment rate of 8.4% beats expectations of 9.8%.
The coming week, Eurozone has to publish Q2 GDP growth rate and ECB interest rate decision.
US data report is on Friday as the core inflation rate for August.
Hence this week data only would drive EURUSD to the next level.
Let's wait for the Breakout from this range.
AUDUSD Trend Analysis
AUDUSD is moving in a downtrend for a long time in the weekly time frame chart.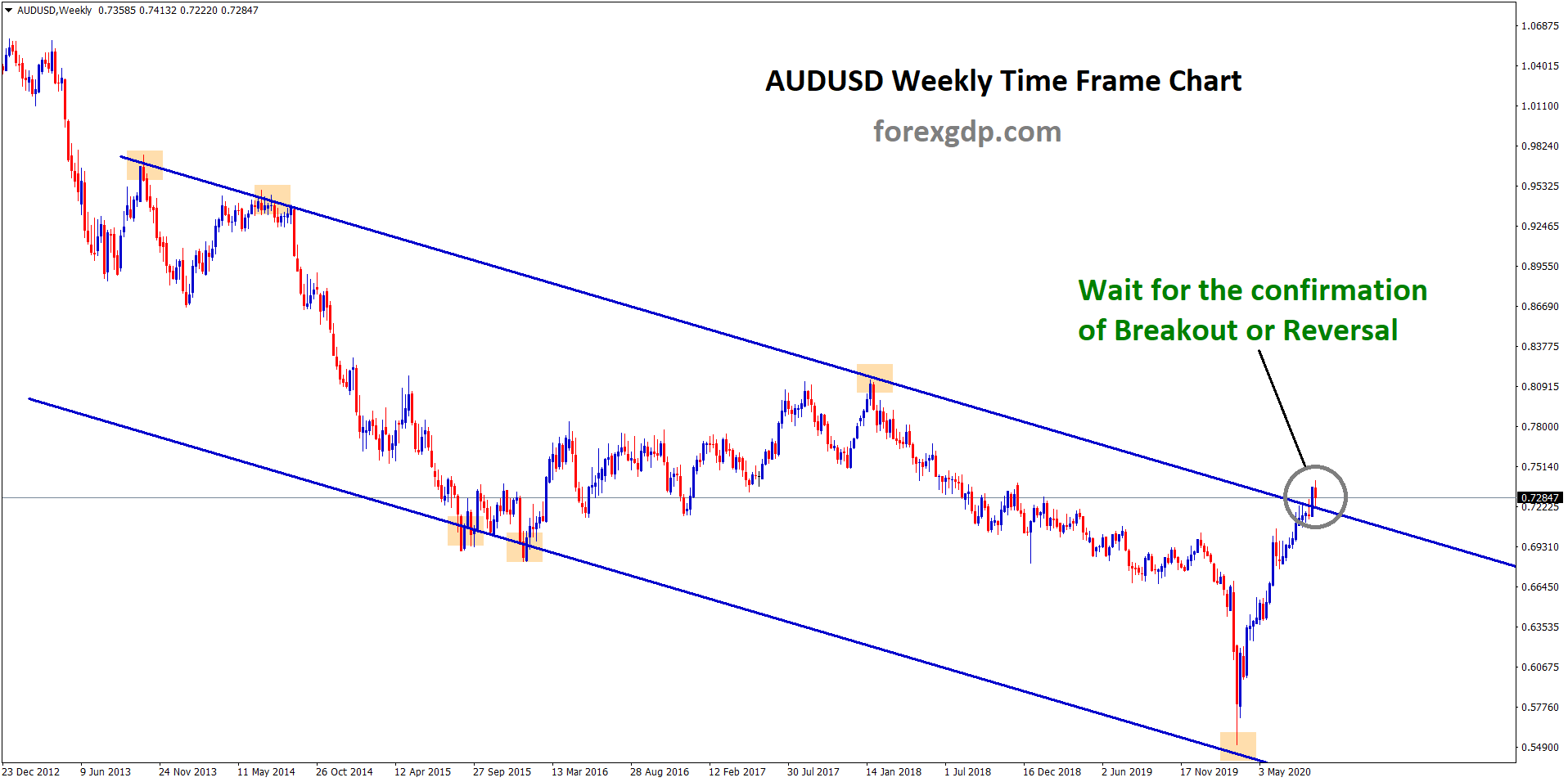 Now, AUDUSD price standing at the top zone of the downtrend line. however, breakout not yet confirmed.
Let's wait for the breakout or reversal from this top zone.
In the 4-hour chart, AUDUSD is still moving in an Uptrend by forming higher highs, higher lows.
Soon, we can expect a breakout from this range.
Same as EURUSD, let's wait for the breakout from this uptrend range to catch big movements on AUDUSD.
How to trade the Chart Patterns in forex market? Learn now
Get Each forex signal with Chart Analysis and Reason for buying or selling the trade which helps you to Trade with confidence on your account.
Don't trade all the time, trade only at Best Setup. Join Free now. Let result speaks on your trading account. Start to receive the forex signals now: forexgdp.com/forex-signals/