XAUUSD Weekly Time Frame Analysis Market is moving in an Ascending triangle pattern and the Market has rebounded from the higher low area of the Pattern.
Where Is Gold Today
XAUUSD has had two different moods this past week. We started off the week pretty bearish with XAUUSD following a downward trend. It went from highs in the early 1930s to lows reaching the 1860s. This was the lowest point this valuable commodity had seen in quite some time. We really thought that it would break into the 1850s and continue further into a downward spiral.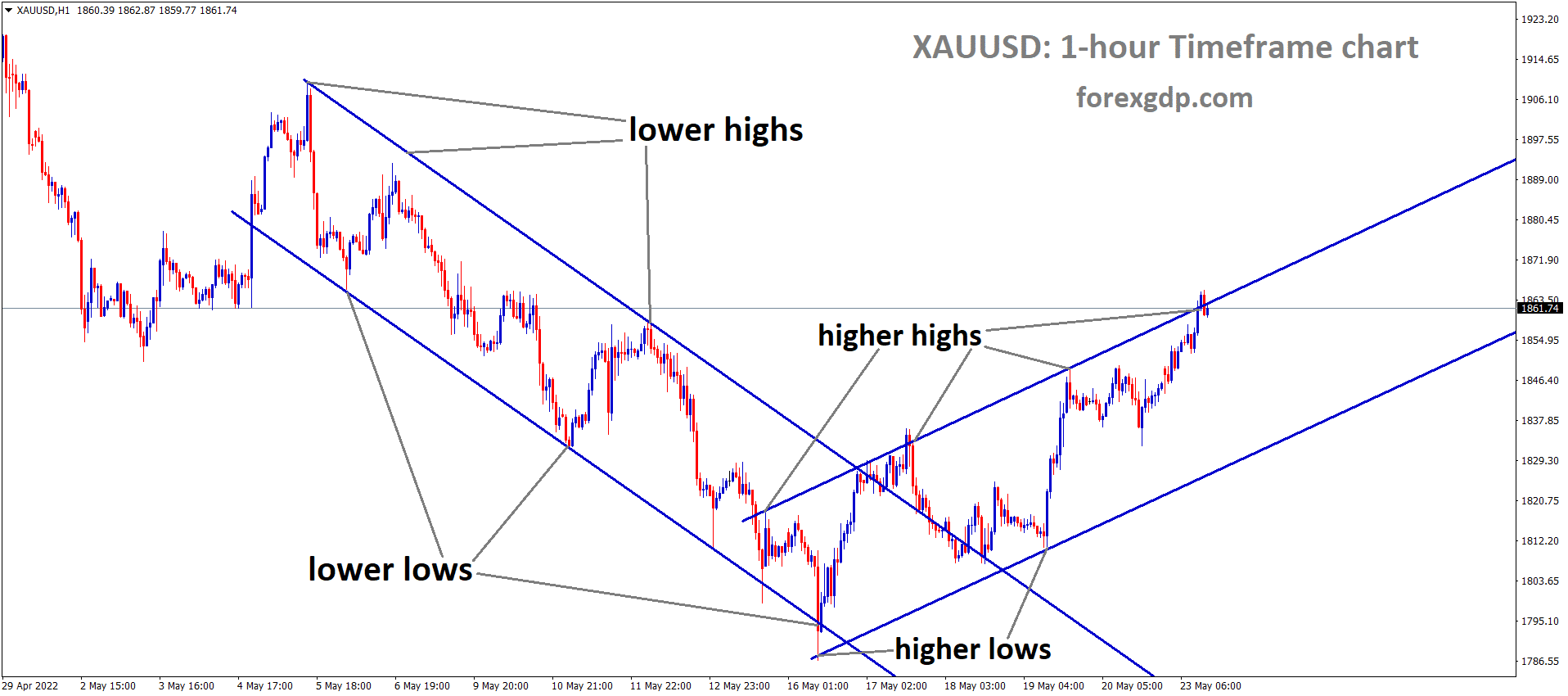 XAUUSD H1 Time Frame Analysis Market is moving in an Ascending channel and the Market has reached the higher high area of the channel.
However, midway through the week, XAUUSD stood back up and started an upward trend in bullish market conditions. This valuable commodity now teases traders around the 1810s region but it is expected that it will continue in an uptrend due to some events we will go through below. Right now, Gold has been following a consistent time frame that shows an upward trend according to the autistics.
Ukraine Rejects Concessions
One of the biggest worries for several nations around the world is the current status of the Russian war against Ukraine. This comes as no surprise since this war has come really close to destroying economies globally. Ukraine had previously been open to the idea of a ceasefire on their end while also ending any territorial concessions over Moscow. However, Russia has been pretty brutal and unremorseful as they continue to attack both the east and south of Ukraine. This has caused Ukraine to back out of this concession agreement as Russia isn't standing on their terms either. There seems to be a pattern with Russia whenever there are any negotiations involved. Russia immediately accepts all terms of the agreement and then just goes ahead and betrays them just a few days later. The only conclusion we can bring from this situation is that Russia is not a force to deal with.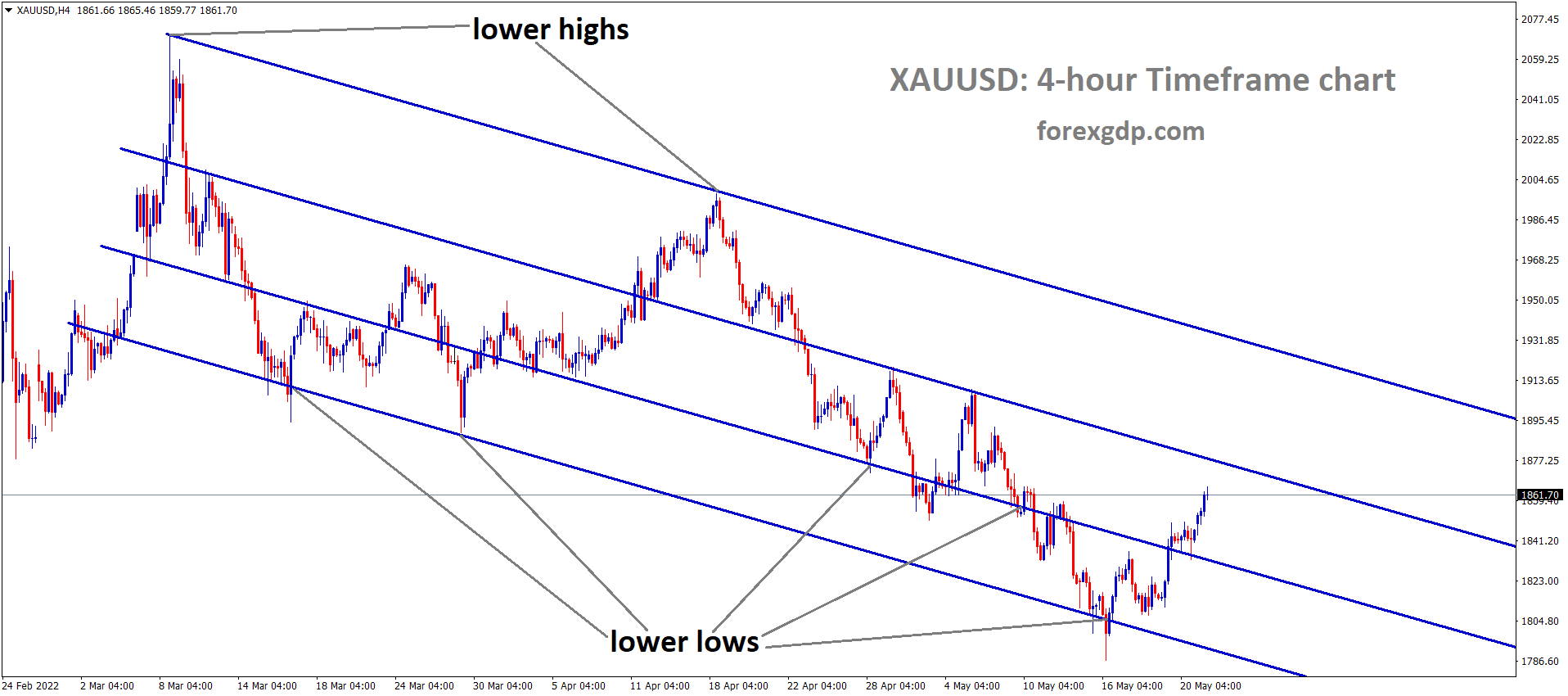 XAUUSD H4 Time Frame Analysis Market is moving in the Descending channel and the Market has rebounded from the Lower low area of the channel.
Analysts at Reuters have a lot to say about this situation. They reveal, "Russia is waging a major offensive in Luhansk, one of two provinces in Donbas, after ending weeks of resistance by the last Ukrainian fighters in the strategic southeastern port of Mariupol. The heaviest fighting focused around the twin cities of Sievierodonetsk and Lysychansk. The cities form the eastern part of a Ukrainian-held pocket that Russia has been trying to overrun since mid-April after failing to capture Kyiv and shifting its focus to the east and south of the country. Russian-backed separatists already controlled parts of Luhansk and neighboring Donetsk before the invasion, but Moscow wants to seize the remaining Ukrainian-held territory in the region. Ukraine's military said seven civilians were killed and eight injured during Russian attacks in Donetsk on Sunday. Numbers for Luhansk were not disclosed.
Beijng COVID Outbreak
The one thing we've learned these past few weeks is that China is really good at keeping secrets. Originally, it was Shanghai that suffered a major outbreak of COVID-19 cases which has shut down businesses for quite a long time. So when they finally recovered, China didn't want to reveal it was now Beijing who suffered from the outbreak as this would ruin their reputation once again which took them a while to recover in the first place. When they finally revealed that Beijing was suffering from an outbreak, they may have skipped quite a few major details which made it look like it was not really an outbreak but just a couple of cases here and there. Not long after, Beijing had made it seem like the city was now free from COVID-19. However, we learned that this is not the case. In fact, Beijing actually had suffered from a major outbreak just like Shanghai but was just keeping it really low-key. This may have done more harm than good as if the international community knew how fragile the situation was in China, they probably would have waited for it to resolve before entering into a business agreement.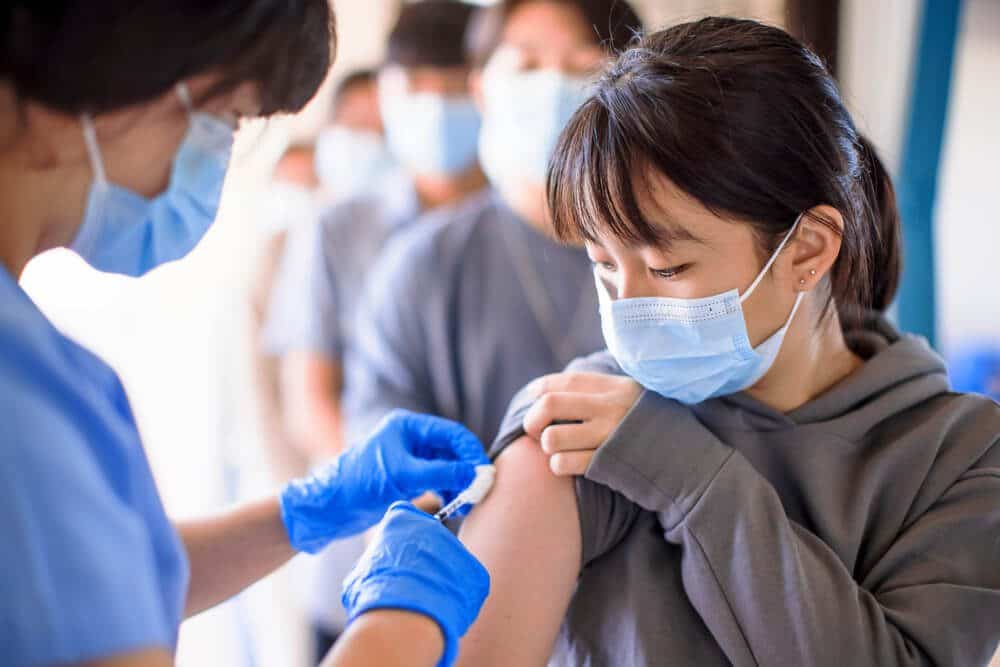 Analysts at Gavekal Dragonomics estimated last week that fewer than 5% of Chinese cities were reporting infections, down from a quarter in late March, in a COVID outbreak that has cast a pall over growth in the world's no. 2 economy. In Shanghai, fewer than 600 daily cases were reported for May 22, with none outside quarantined areas, as there has been the case for much of the past week.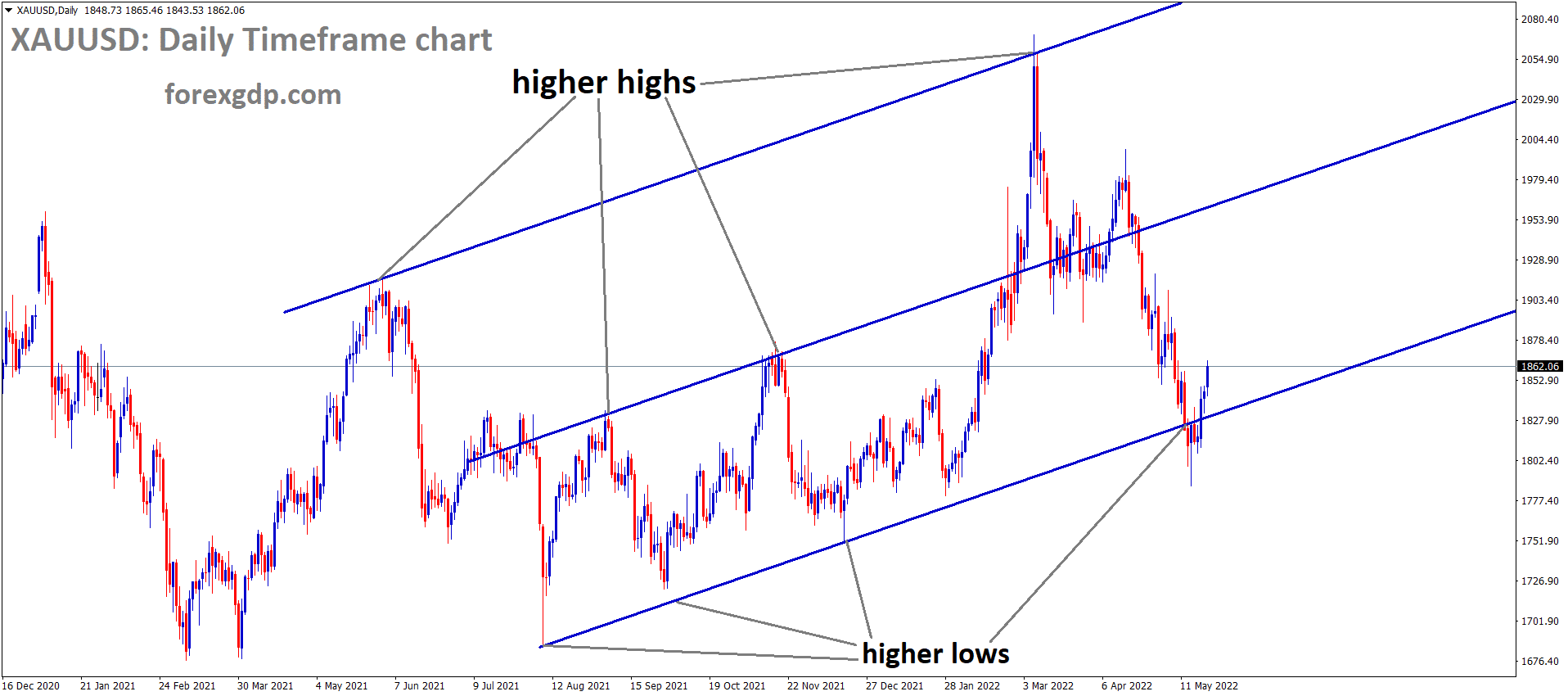 XAUUSD Daily Time Frame Analysis Market is moving in an Ascending channel and The market has rebounded from the higher low area of the channel.
But vigilance, and concern, remain acute in Shanghai and the capital. While there were no new announcements of areas being closed in Beijing, five of the city's 16 districts advised residents to work from home and avoid gatherings. Those who have to go to work should have a negative result on a PCR test taken within 48 hours, and must not deviate from their home-to-work commute.
Feds Kashkari Speech
In a series of speeches being given out by the Feds, Minneapolis Federal Reserve President, Neel Kashkari made a few statements that gave the impression that he is quite confident that the inflation rates will actually drop back to 2% once everything in the world gets sorted once again. Though he does admit that these numbers won't come so easy and that it'll take a lot of pain and effort to finally bring them down to past COVID-19 levels. He also sympathizes with the people and claims that he understands how hard it must be for the low-income household to survive the harsh conditions surrounding us these days.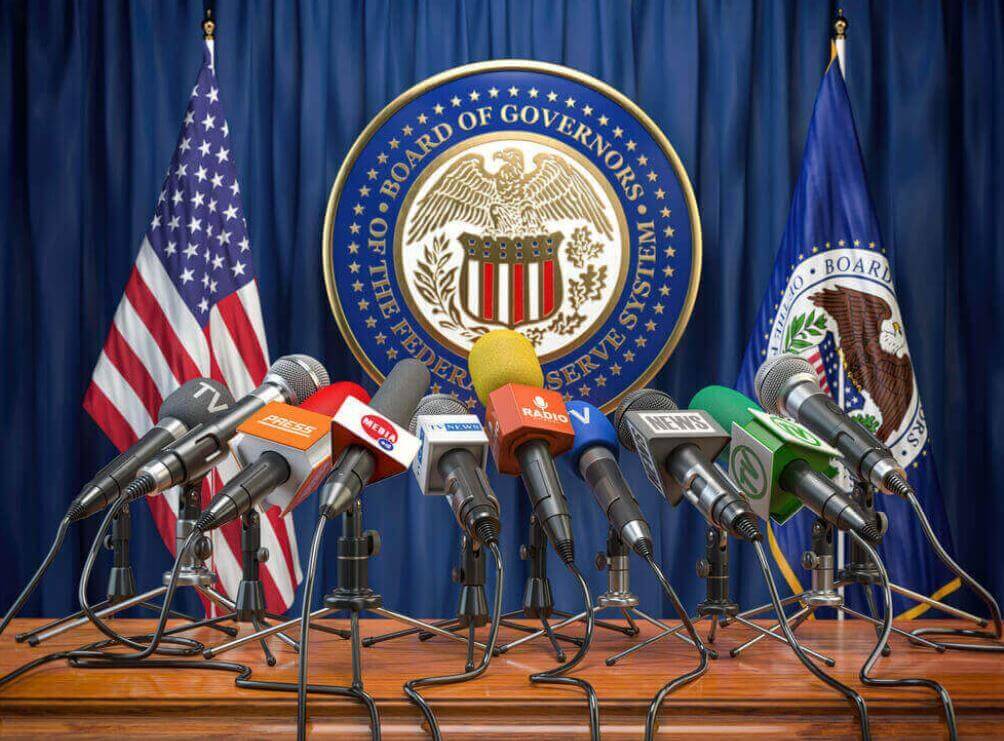 In his speech, Kashkari reveals, "I'm confident we are going to get inflation back down to our 2% target. But I am not yet confident on how much of that burden we're going to have to carry versus getting help from the supply side. It's the lowest-income Americans who are most punished by these climbing prices, and yet your policy tools to tamp down inflation most directly affect those lowest-income Americans as well, either by raising the cost to get a mortgage … or if we have to do so much that the economy were to go into recession. It's their jobs that are most likely put at risk. And this is a difficult challenge I think for all of us, but we also know that letting inflation stay at these very high levels, it's not good for anybody and it's not good for the economy's long-run potential for anybody across the income distribution.