Gold
Gold has formed a box pattern moving up and down between the resistance and support.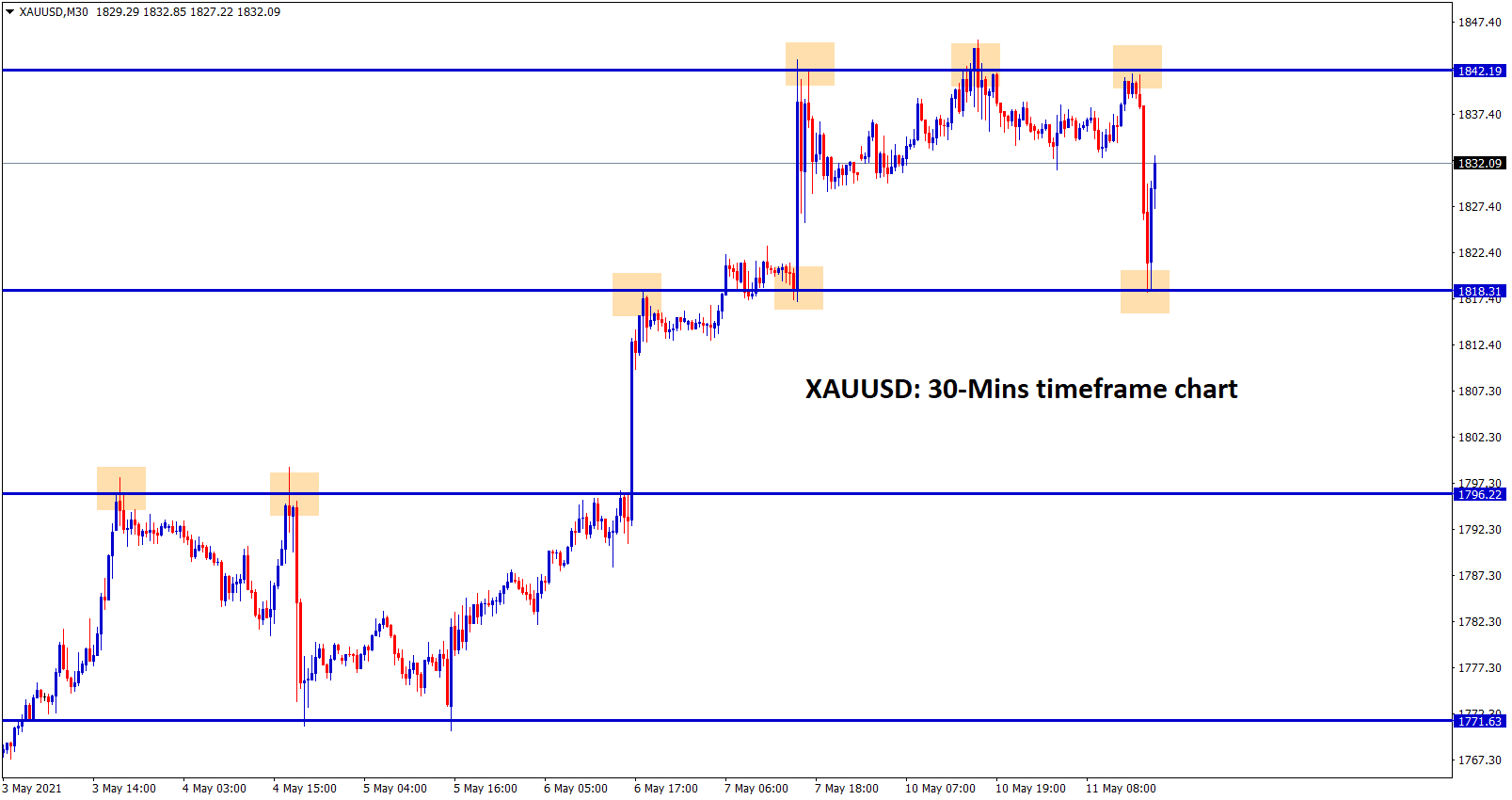 Gold prices jumped near to 1848$ yesterday after US Dollar slumped in the 5th week as 3.5% down.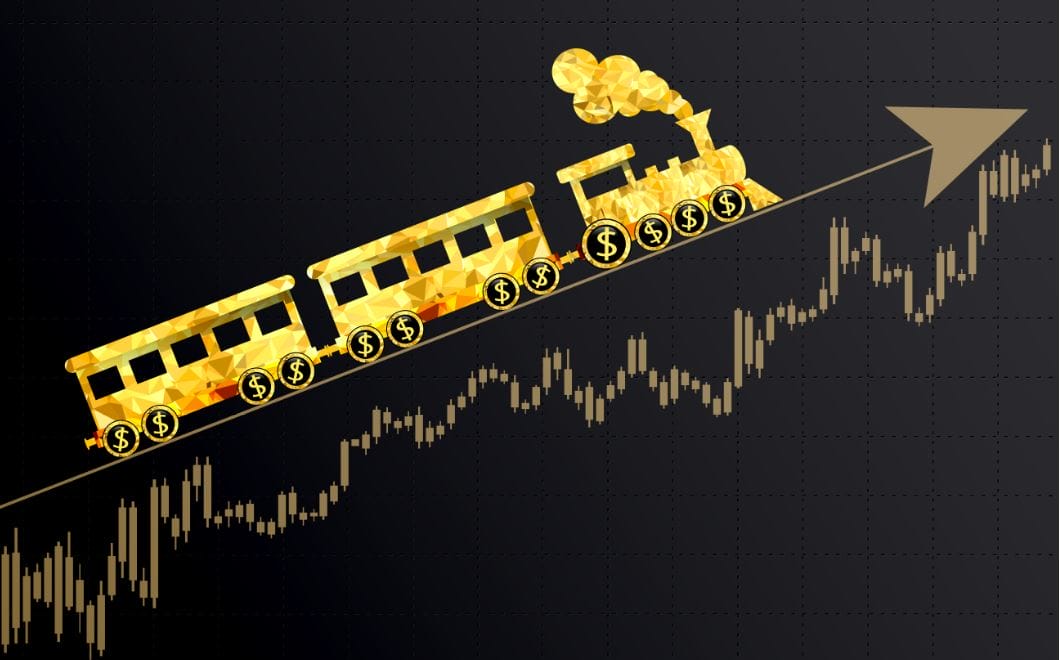 And this is a good correction from gold sellers for profit booking mode.
Inflation rising fears created Higher US Treasury yields yesterday, push down the Gold prices in coming weeks as Gold moved in a correction phase.
And India suffered Daily cases of 1lakh per day due to this lockdown restriction all over the regions.
And they are the fourth-largest importer of Gold, now supplies increases as Covid-19 pushed Consumption down in India.
China is an alternative compensator for Gold importing as Festival Holidays in China begins.
Chinese Government made a plan for buying Gold in billion Yuáns as nations consumptions during festival days.
This is the impact; for Now, Gold prices reached 1849$ from 1679$.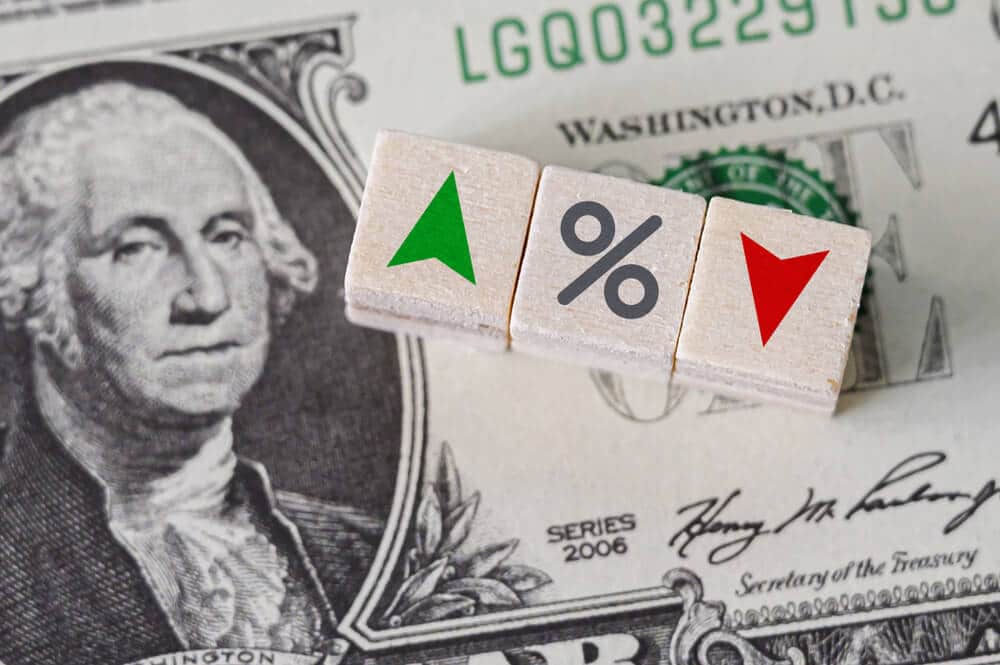 FED made a dovish stance for the US economy makes cheers for the yellow metal, but inflation gears up on the side.
USD
USDCHF at the higher low zone of the range. but it has more chances to fall. however, we can expect a bounce back.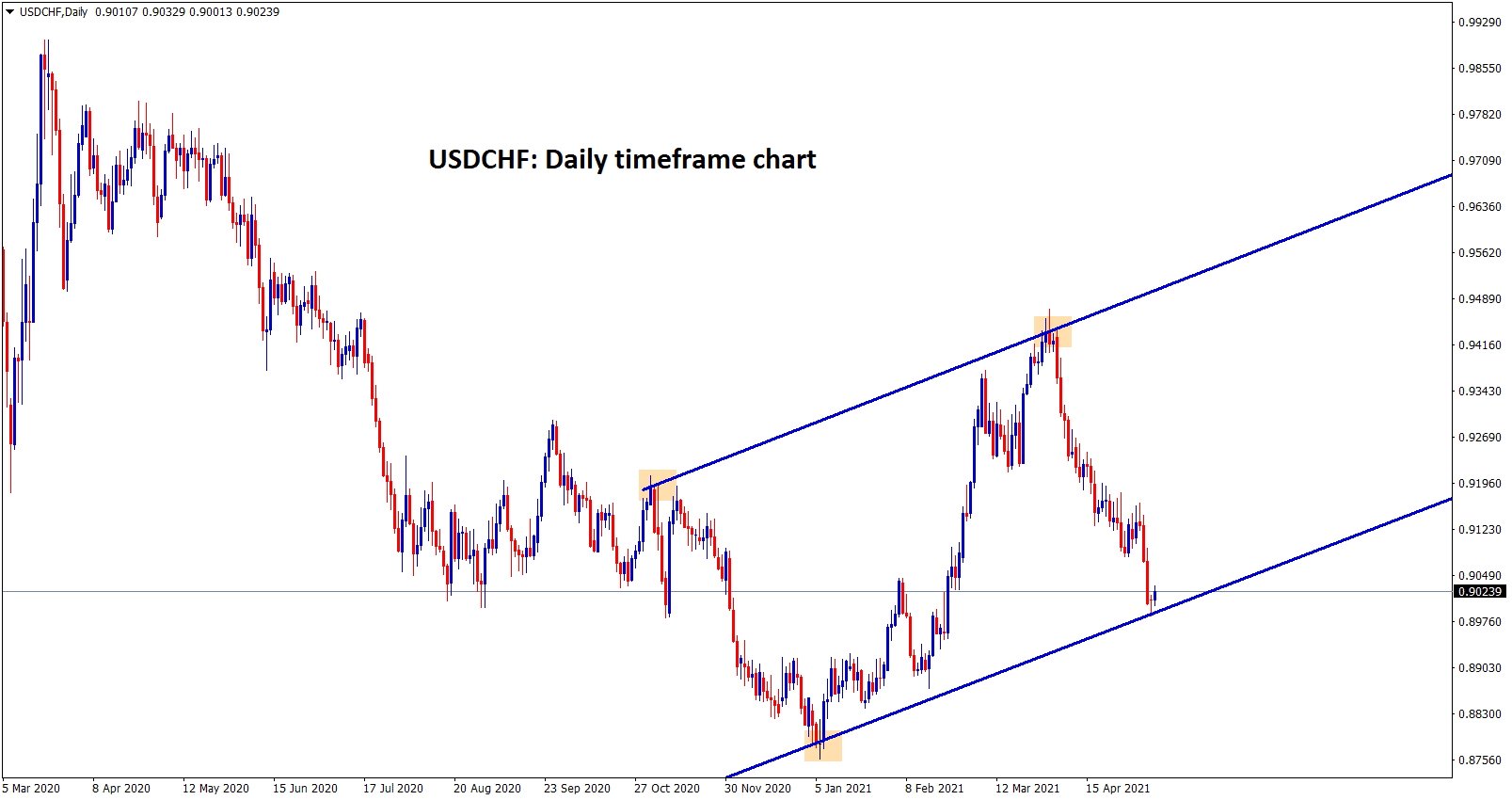 Stock markets and US Dollar gained from the Trade relationship between the US and China maintaining before and after Trump escalates.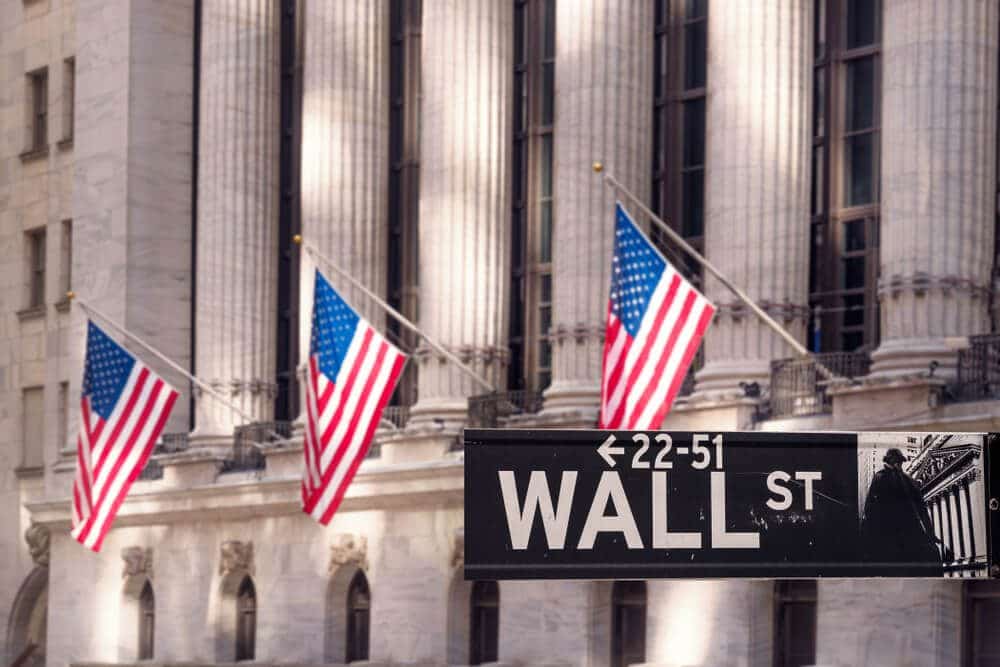 Before the Trump administrations, the Tariff war placed and Global markets heavily affected by Global trades.
And Now Biden Presidency working on a formula with combinations of Trump and Barrack Obama principles using in Politics.
Biden plan of a trillion-dollar infrastructure made millions of jobs and these stimulus is helping America to rise again from the pandemic.
China is the major supply chain for Global electronic components, and Semiconductors lacked in recent months for Automobiles and other sectors.
And due to this scenario, Biden maintained proper rules and regulations with China in trade agreement as per Obama styles of rules followed in major situations.
US Dollar gains more after Biden administration takes the oath and Vaccination Campaign is well performed, and the US is now completely wake up with pandemic.
US NFP data
US Dollar edges lower after Last week NFP data produced lower numbers and Lower job creations.
And the unemployment rate fell to 6.1% from 6.0% last month made a severe impact on the US economy.
And also surge in Commodities prices indicate the factory opens up for full manufacturing effects and demand for Copper, Iron ore, and other commodities surges.
Inflation will rise automatically as commodity prices increase; due to this scenario, FED may change hikes rates in the Further quarter to compensate for Inflation heating in the economy.
Tapering purchases of Assets also to handle, US Population now 70% of gets vaccinated and ready to work in Business and engaged as Labor forces.
So now time to keeps reduce assets purchases and rate hikes to control the rising inflation prices.
EUR
EURGBP at the support level, wait for bounce-back or breakout.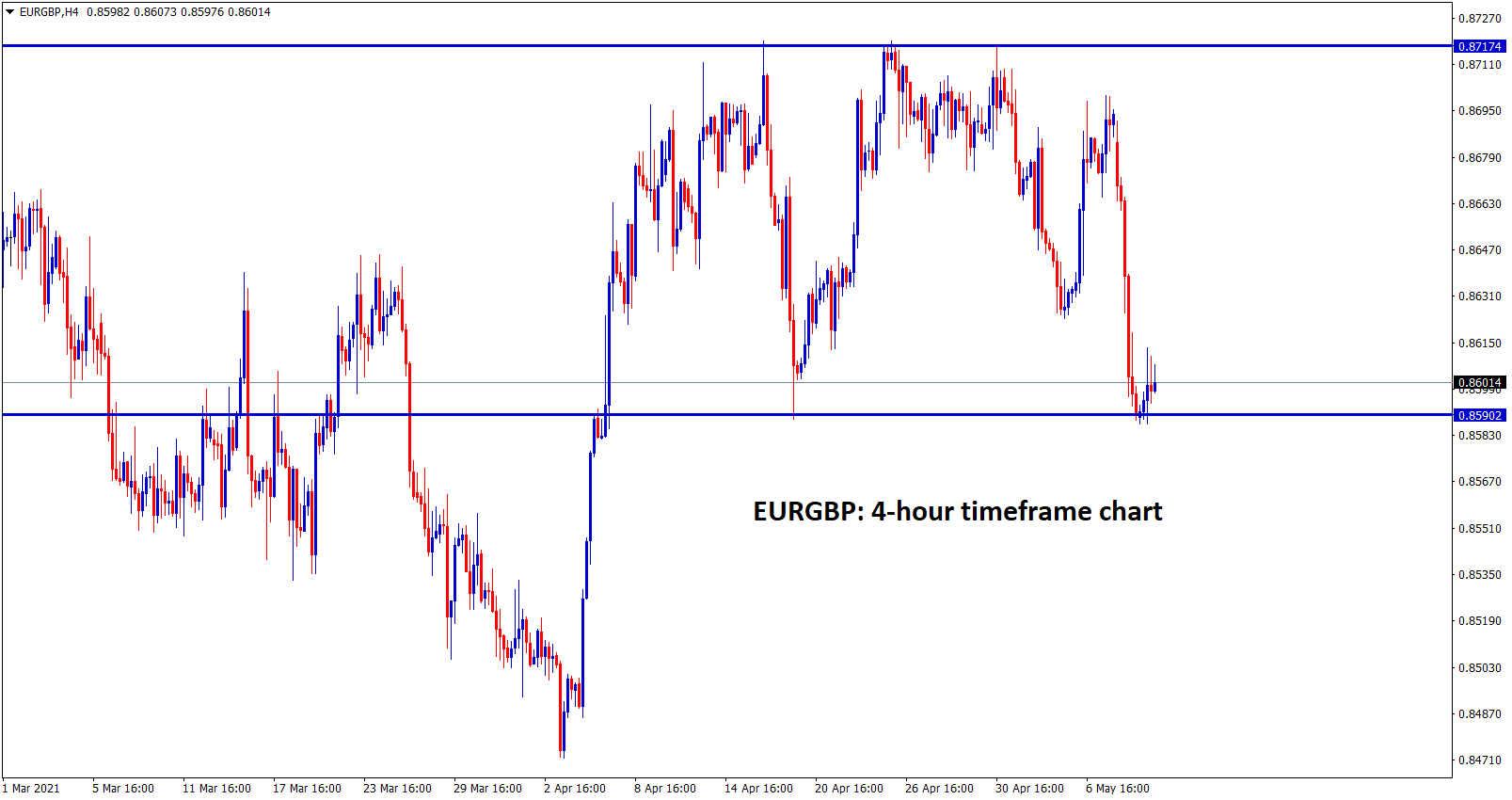 EURUSD moved lower after 5 weeks of 4% up in the market; now time to correct for at least 1% from the current price.
Due to this US Dollar correction started after 5 weeks correction to 3.5% declines to 90.0.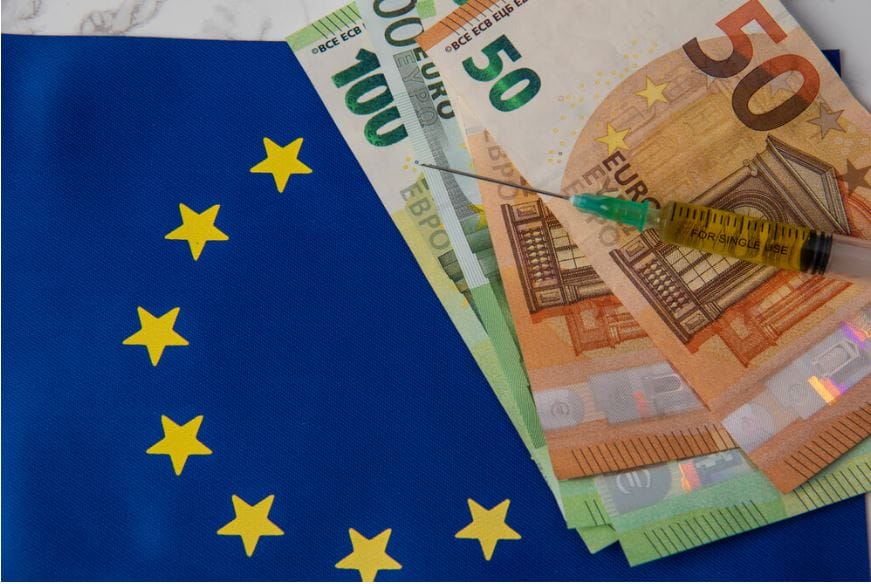 Eurozone vaccinations are progressing well and now account for 35% of populations getting vaccinated; easing lockdown restrictions are applying in more regions like Germany, Italy, France, and Spain.
And manufacturing sectors are waking up more and produced readings much higher than expected.
This week may go for smaller correction in Euro as US Dollar slight pullback from 5-week lows.
German Economy
German ZEW economic sentiment arrives at 84 versus 70.7 expected in markets.
Germany made vaccination of people in 1% in One day as the faster pace in Eurozone made recorded earlier.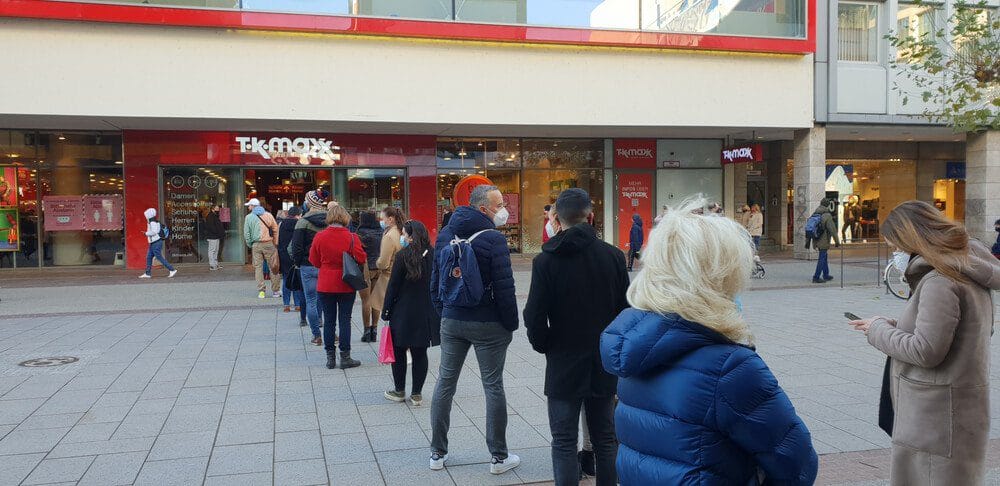 And People consuming sentiment about the economy now gives hope for recovery of the economy after Vaccination's progress faster than before in Germany.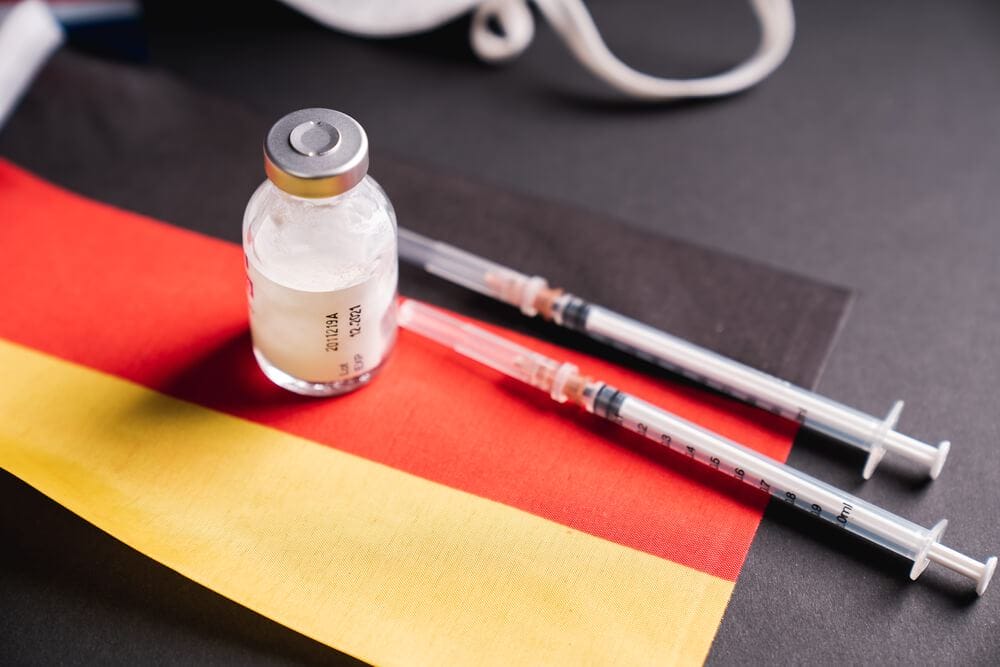 Overall, Germany's economic zone now easing with lockdown after the Vaccination campaign smoothly progressed after AstraZeneca banned rare blood clots.
GBP
GBPUSD at the key price level connecting higher high and resistance level.
GBPCHF is also ranging up and down in the 4-hour timeframe chart.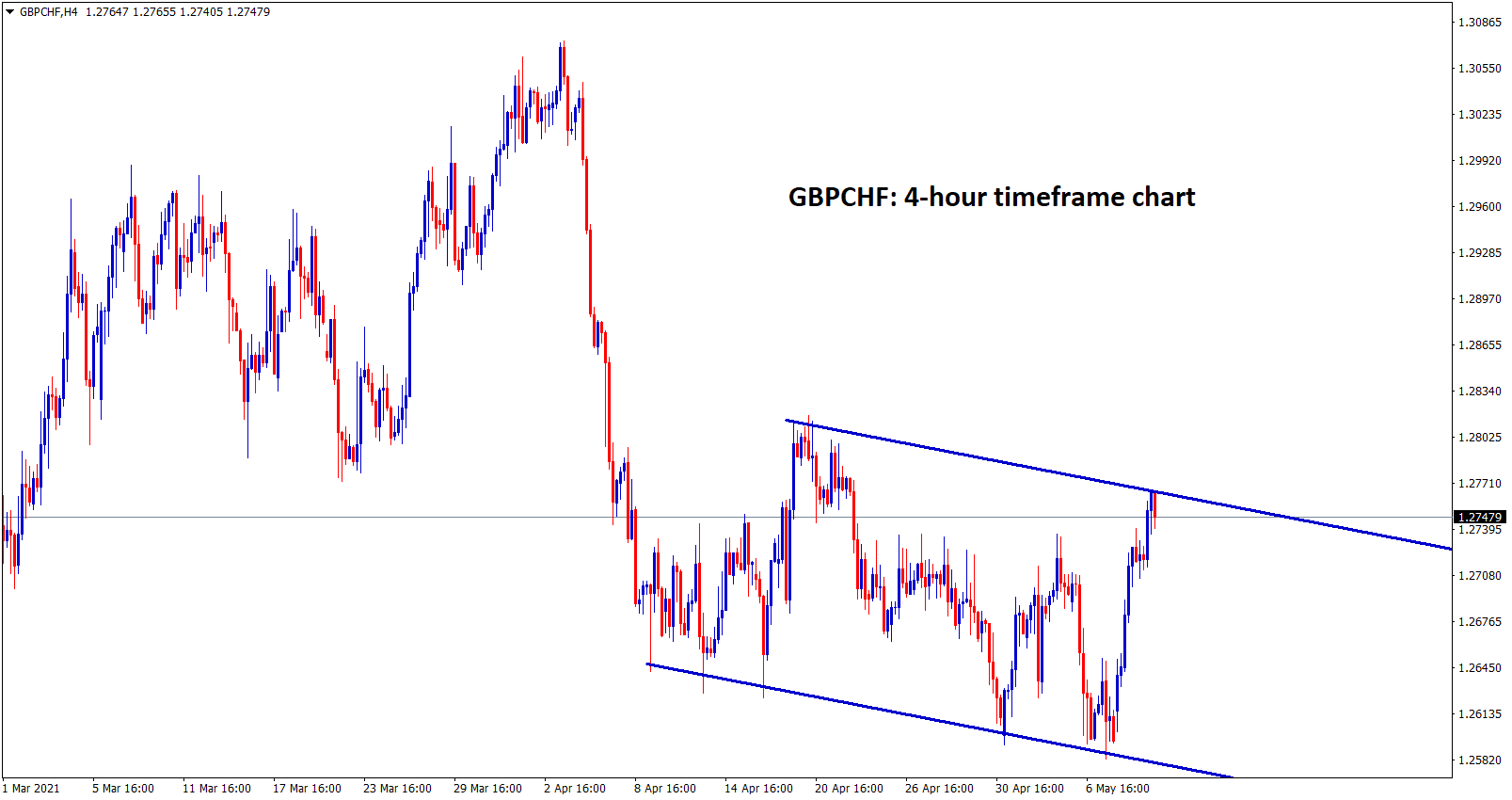 GBPUSD surged as 1% up yesterday after the Scotland election and made no majority driven by SNP in election poll. So, another referendum from Scotland now delayed.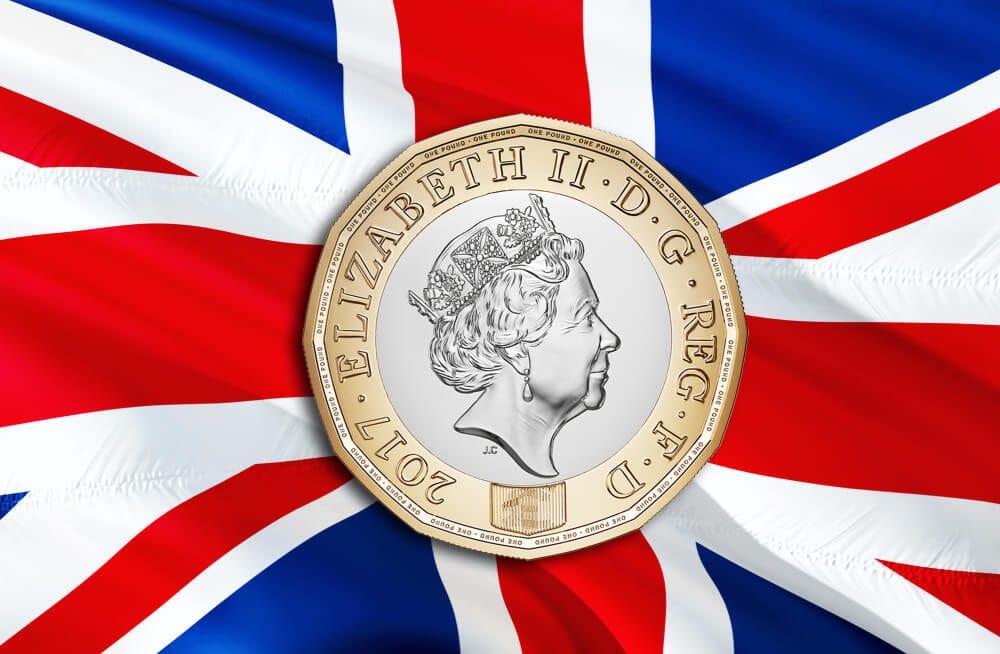 British Queen speech held this week about the parliament of members and actively work on the pandemic situation.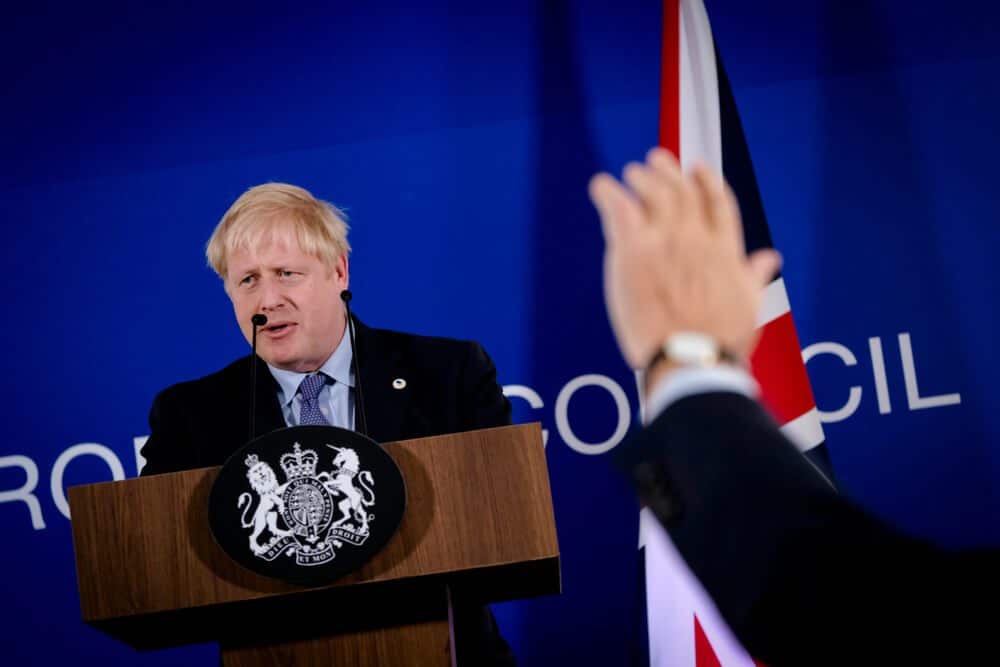 And Now Boris Johnson has a healthier seat of 80 in Parliament, and he has an independent decision in the pandemic situation and easing lockdown restrictions from Next week.
The Major Domestic data and sectors now recovered from Bottom as easing lockdown restrictions applied in a step-by-step manner.
CAD
CADJPY moving in an ascending channel forming higher highs and higher lows
USDCAD fell to a 6% decline from 4 weeks lower Low as Canadian Dollar gives Dominant performance.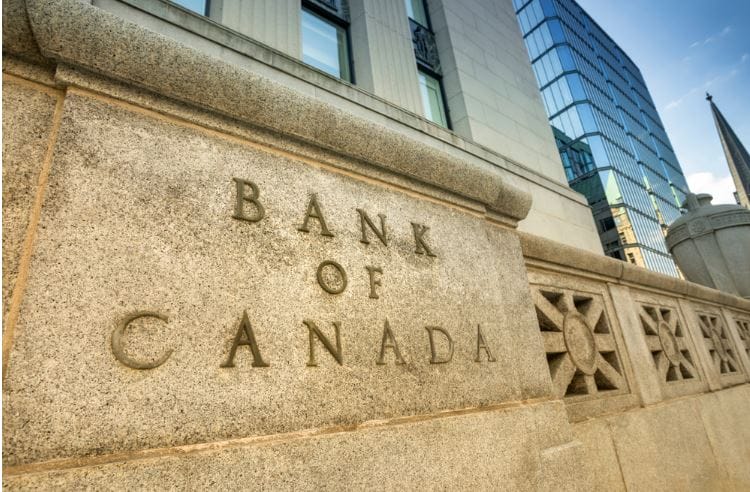 And Bank of Canada tapering its asset purchases only strong support for Canadian Dollar for the higher side.
And also, Oil prices and Commodities like Copper and Iron ore higher price well support for Canadian Dollar.
Commodities linked currencies like Australian Dollar, New Zealand Dollar and Canadian Dollar performed this year as Globally curing up from crisis well by Vaccination campaign.
JPY
USDJPY is still moving in an uptrend line following the higher lows properly.
Japanese Yen suffered more losses against counterparties like EUR, USD, GBP, CHF, AUD, NZD.
They face more covid-19 infections per day, and lockdown restrictions announced and will continue till June 1st week.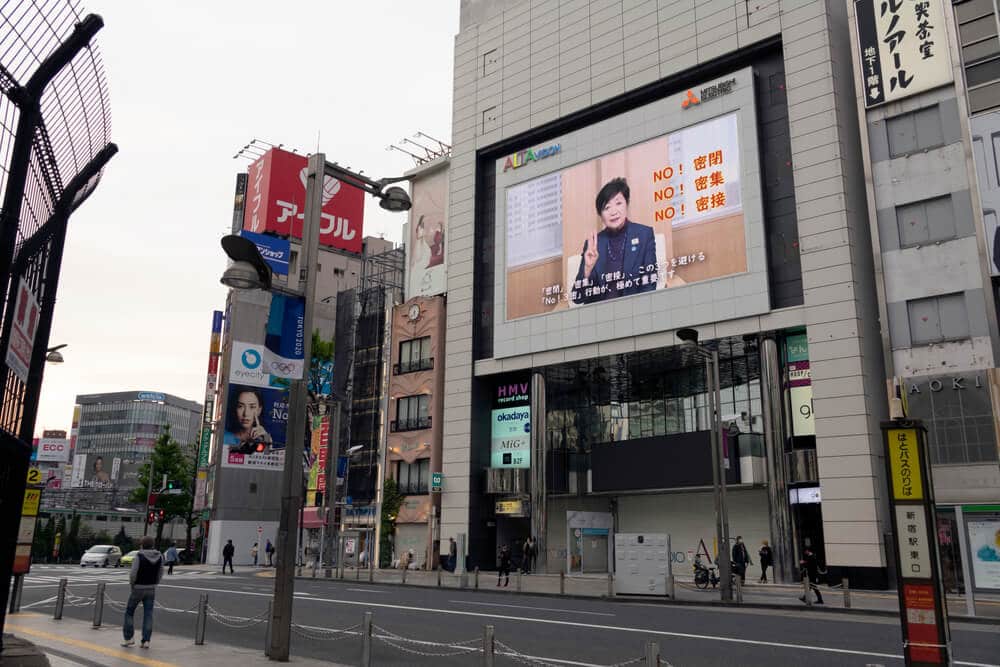 And Vaccinations are ordered heavily, which will help Vaccinating in People step by step to cure nations of a pandemic.
The vaccine is the only key driver for any nation to come back from crisis.
US Dollar continues weakness supports other currencies and Japanese Yen weaker to Weaker US Dollar.
USDJPY last week fell about 1% as US NFP data released Dull data and disappointed investors.
AUD
Broken resistance becomes support in AUDUSD 4-hour timeframe chart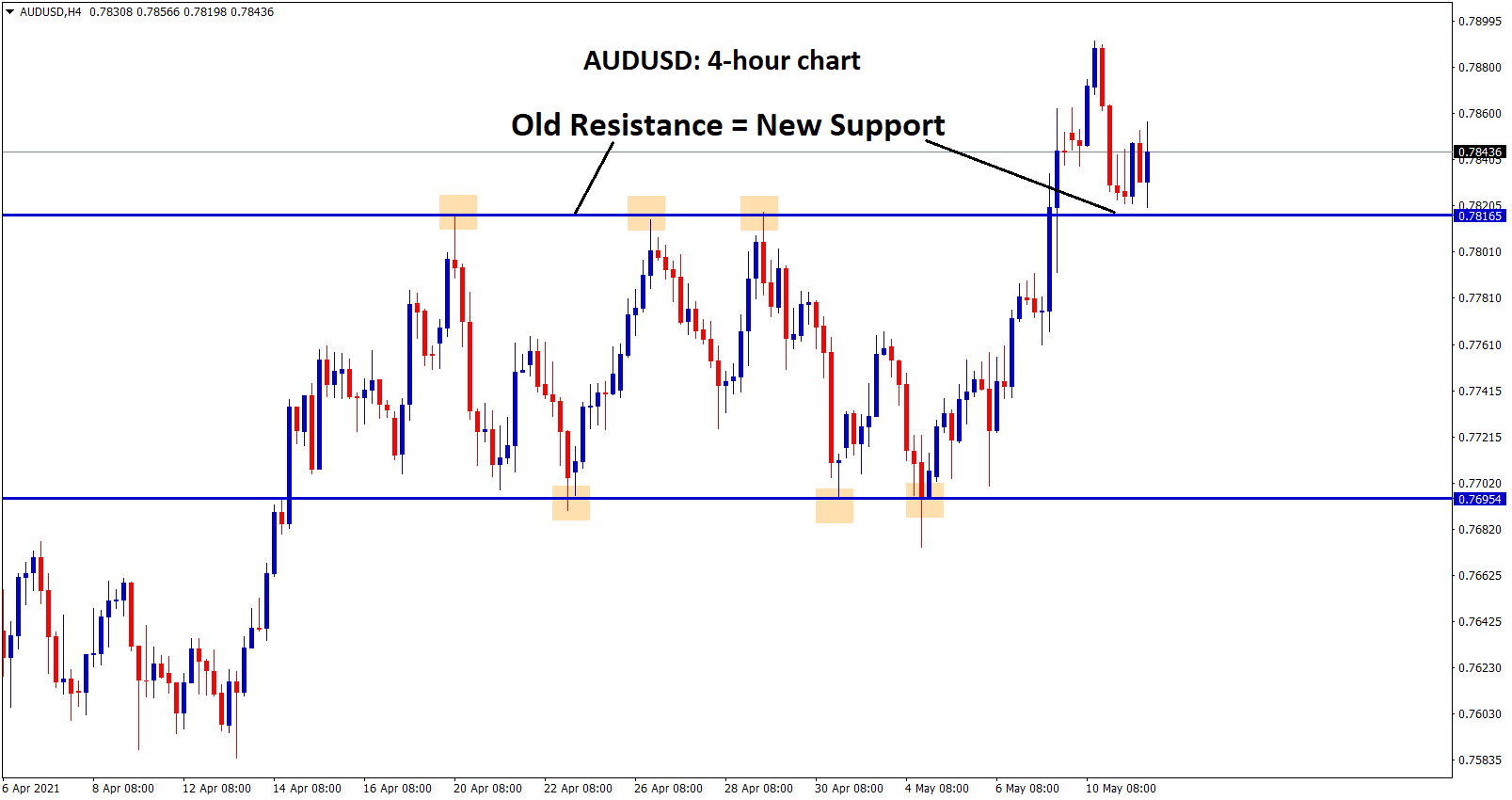 GBPAUD moving up and down between the resistance and support.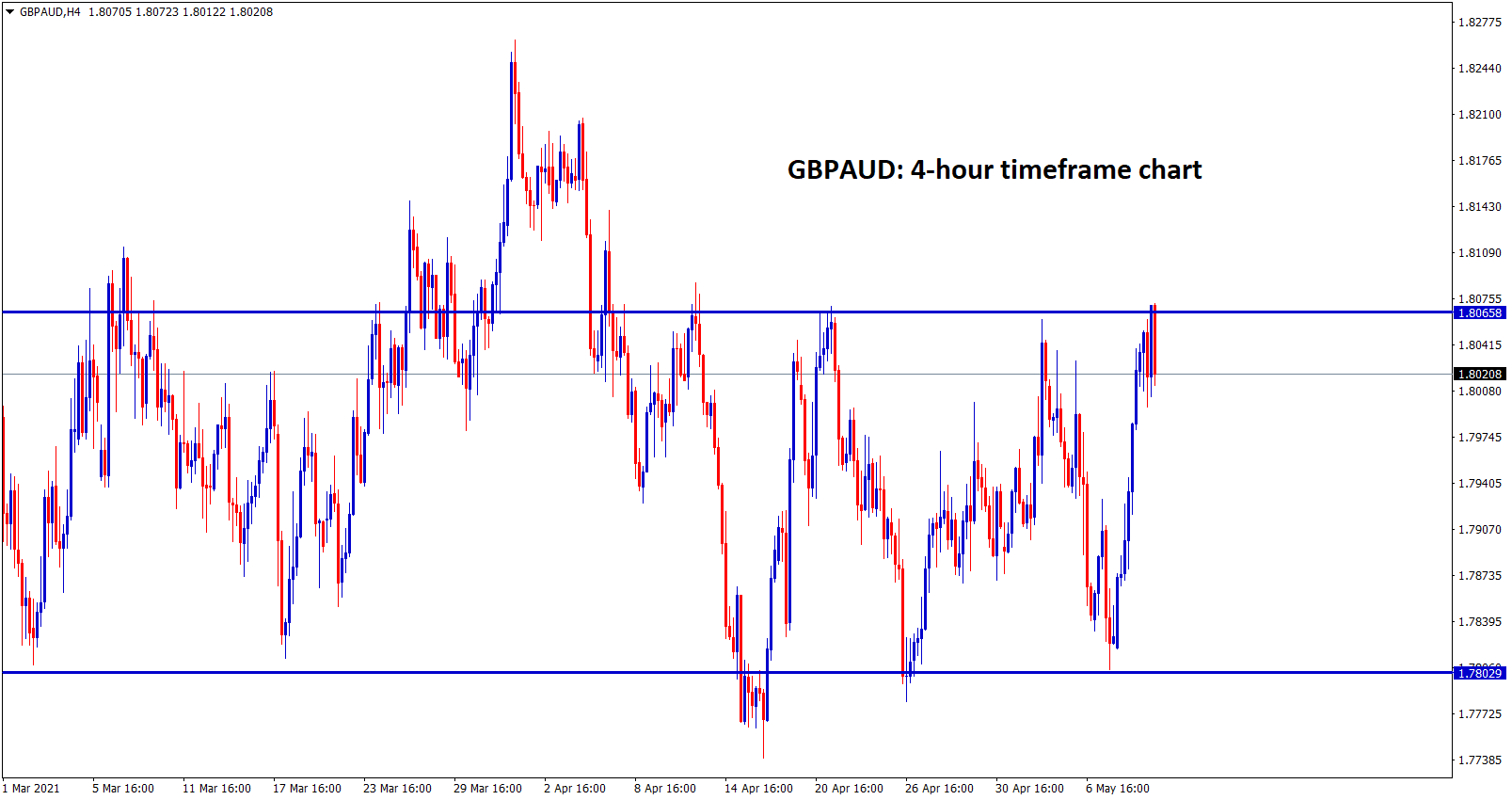 Australian Dollar went up 0.5% yesterday as Iron ore prices surge to 10% in the Singapore market.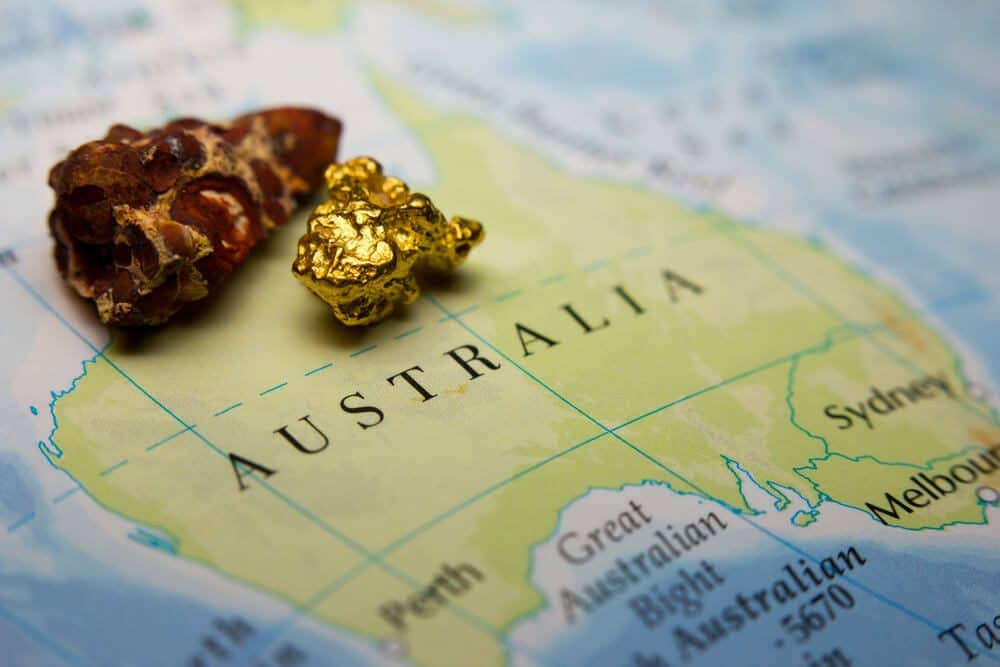 China is the biggest importer of Australian Iron ore, and demand is created heavily as Steel manufacturing heavily begins.
The first wave of a pandemic is arrested by China and still not affected by the second wave. Due to this, manufacturing sectors are not affected, and the economy is growing smoothly.
China has not imposed any taxes on Iron ores due to more demand from Australiana High-quality Iron ore.
US Data of NFP remains weak in Friday makes the Australian Dollar stronger.
NZD
GBPNZD moving up and down between the resistance and support range.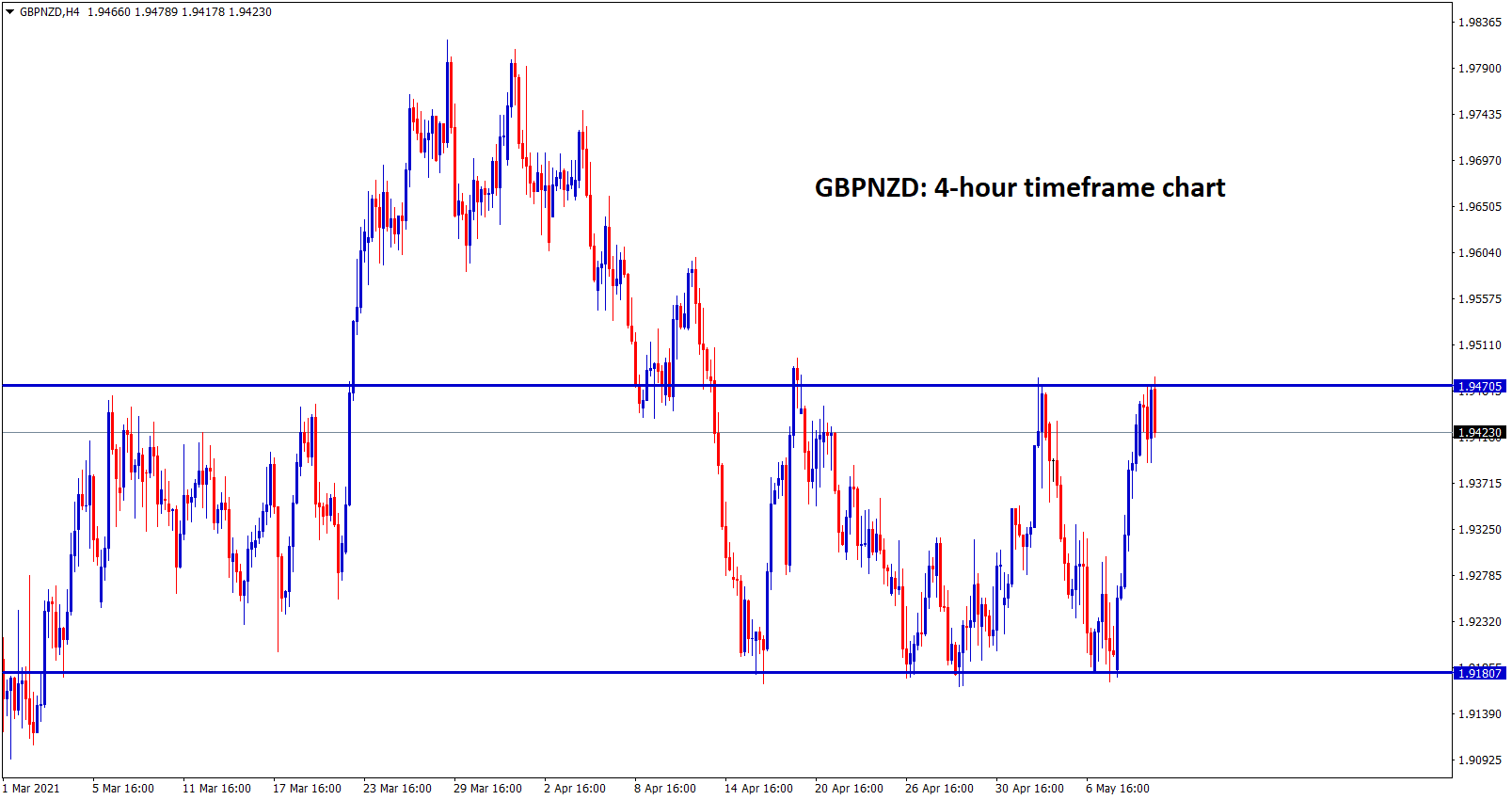 New Zealand Dollar posted gains after the US Dollar declines of 3.5% in 5 weeks.
And also, Q1 Job reports posted in positive numbers; boomed New Zealand Dollar in the upper side.
And Vaccinations are also progressing well in New Zealand Populations, and easing lockdown restrictions make Businesses run effectively with safety.
Now Travelling allowed for Australia only gets who fully vaccinated.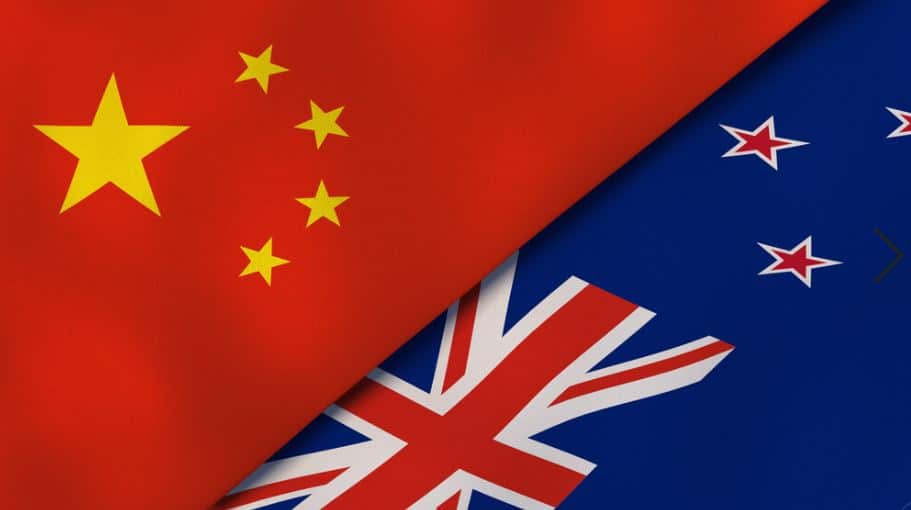 China is the largest importer of New Zealand Products, and any geopolitical risks that happened between the US and China will impact New Zealand Dollar more.