GBPAUD Technical Analysis
GBPAUD is moving in an Uptrend range by forming higher highs, higher lows in 1-hour timeframe chart.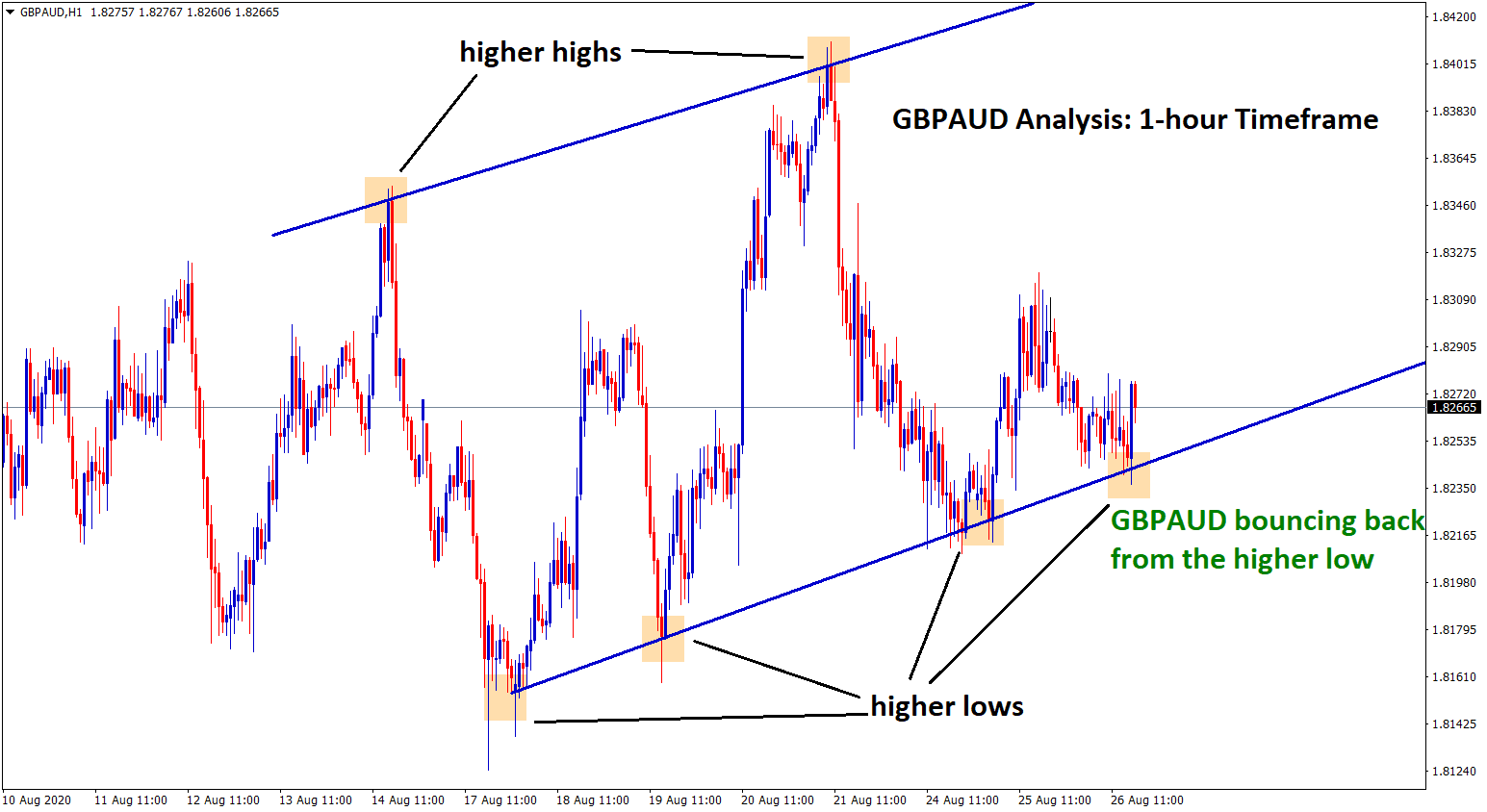 Now, GBPAUD starts to bounce back from the higher low of Uptrend line.
GBPUSD Analysis
GBPUSD is moving Up and down between the Resistance and Support Zone. However, Pound slowly moving in an Uptrend range.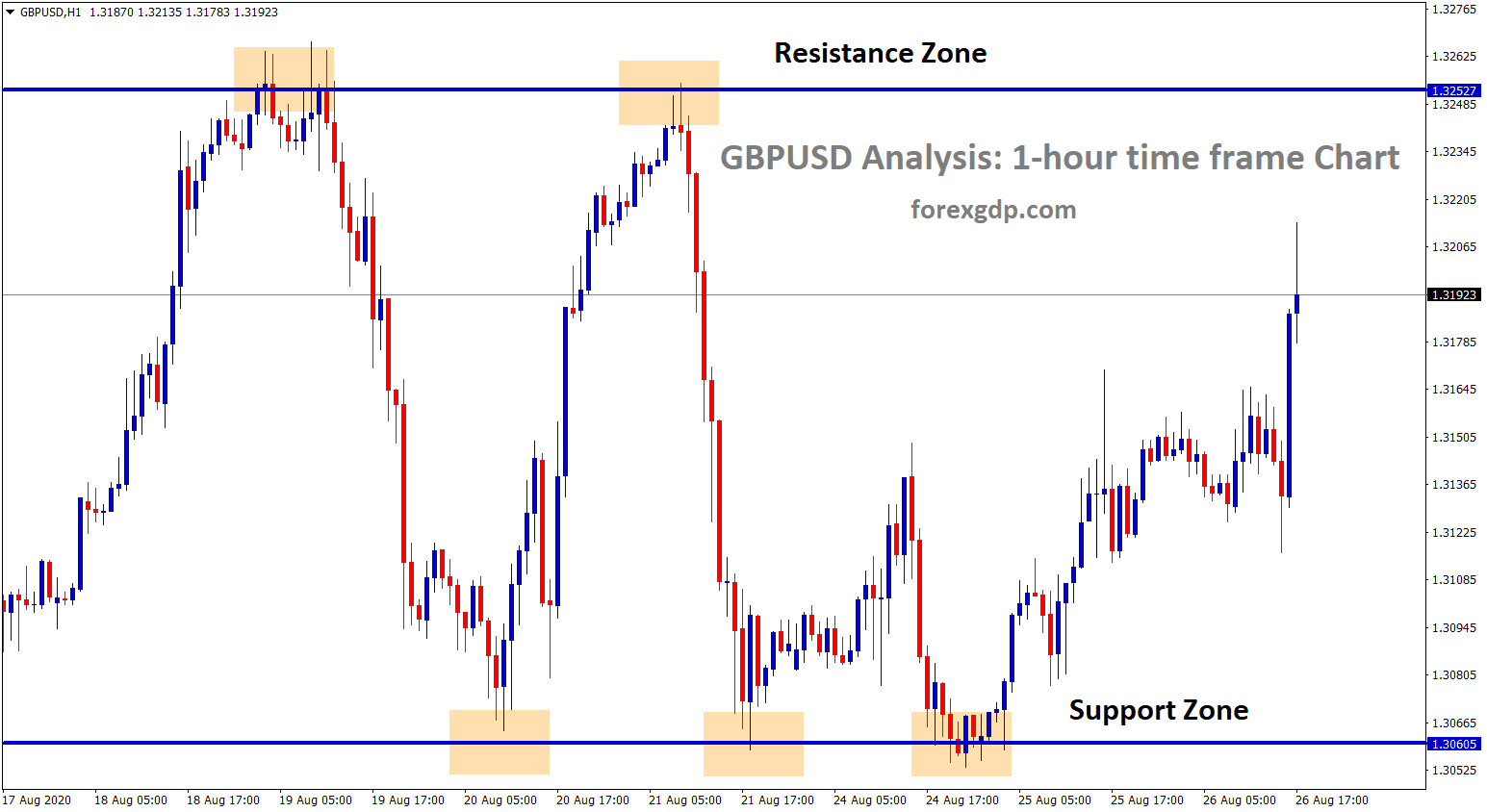 The pound has been going on ranging prices against the dollar, this happens as a higher UK bond (gilts) yields at 10 years back at a multi-year high.
Sterling strength is cautious only until UK and EU Brexit talks are unsolved. The main focus of this week for boosting sterling is Jackson's hole symposium outcome.
Already FED Powell hints interest rate remains Dovish stance when inflation target should have achieved to 2% average target of Central bank expectations. So, the Longer dovish policy from FED remains US dollar bearish mode only. Correspondingly GBP gains strength from US dollar weakness.
Please Don't trade all the time, trade forex only at best trade setup.
It is better to do nothing, instead of taking wrong trades.
We are here to help you for taking the trades only at best trade setup.
Start to receive the forex signals now: forexgdp.com/forex-signals/