Gold Price is falling from the major horizontal resistance zone 1830. As per technical chart pattern analysis, Gold price is still moving in an ascending channel and symmetrical triangle pattern. The Federal Reserve's rate hikes play a major role this week in the movement of Gold. Let's see what is going to happen on this week FED meeting. 
WHAT YOU MAY HAVE MISSED
This past week, Gold finished headstrong with rates being one of the highest for the week. However, looking beneath the surface we notice that the trading volume for Gold this past week was very minimal compared to ordinary weeks. This was mainly due to the Christmas and New Year's period which had people still in the holiday spirits and spending time away from trading and with friends and family instead. In a market where the trading volume is very low, it often seems as if the rates are pretty strong but it's often not the case.
Gold has rebounded from the support area last week and now the gold price is falling back again to the low support area.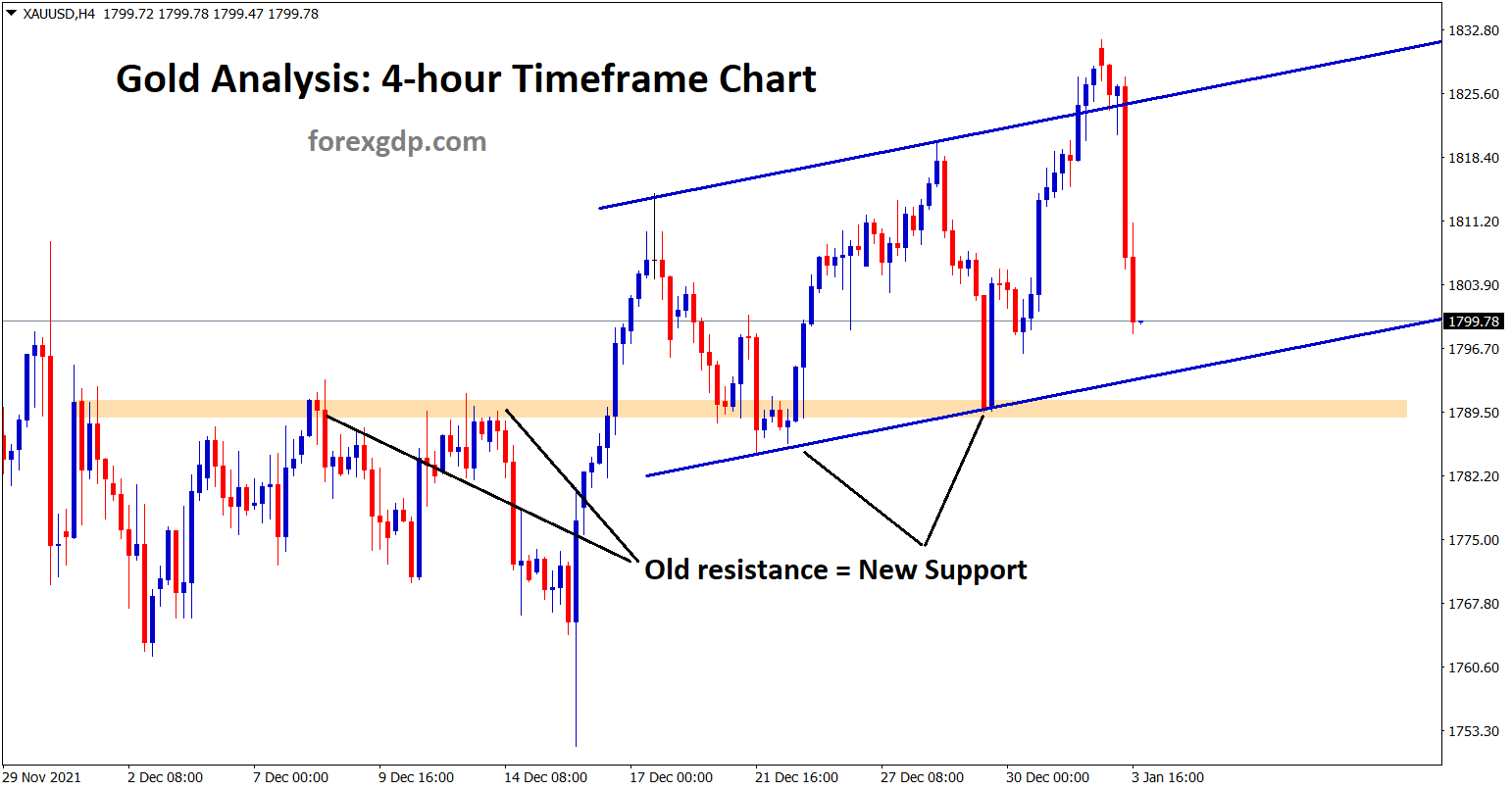 XAUUSD is still ranging between the minor ascending channel in the 4-hour timeframe chart. 
As of last week, COMEX displayed a closing value for Gold which was $1828.60. This was up 0.93% or by $16.90 as compared to the week prior. Similarly, SPDR Gold Shares ETF (GLD) ended the same week at $170. This was up by 1.16% or by $170.95 compared to the week prior. Low trading volume played a role in the increase in Gold value that week. This week, we're expecting volumes to slowly return to normal. We're going to keep a close eye on Treasury yields as price hikes could manipulate the Gold market as well. We will also be looking at some other driving factors such as ISM Manufacturing PMI, the JOLTS Job Openings report, the FOMC Meeting Minutes, the ISM Services PMI report and the Non-Farm Payrolls report.
NON-FARM PAYROLL REPORT IMPORTANCE
Here are a few things coming up this week that you need to keep an eye on:
ISI MANUFACTURING PMI REPORT
The ISI Manufacturing PMI report is expected to come out on Tuesday at 60.4. Although this is slightly down from the 61.1 of the previous week, it isn't much of a big difference and can be overlooked momentarily.
JOLTS JOB OPENINGS REPORT
Last month, the JOLTS Job Openings report totaled just over 11 million. This was just below the all-time high. If it continues upwards at this rate, we can expect it to support an upwards trend for Gold. If it falls below the 10 million mark, the Gold rates would be expected to plunge.
FOMC MEETING MINUTES
The FOMC Meeting Minutes is expected to come out this Wednesday which could determine the direction and pace for any future Gold prices. In the last policy meeting, the Feds were hinting at price hikes as high as three times the current value by 2022.
ISM SERVICES PMI REPORT
The ISM Services PMI report is expected to out this Thursday at 67.2. This would be a slight drop from the previous week's value of 69.1. Omicron could play a huge role in this drop and traders will be analyzing it closely once the report comes out.
LABOR REPORT
The labor report is expected to come out this Friday and is expected to display just over 400k additional jobs as of this past month. This is a huge increase from the previous additional jobs which was just over 200k. Therefore, we can also expect the unemployment rate to fall to 4.1% and Average Hourly Earnings to increase by 0.4%.
GOLD PRICE – WEEKLY OVERVIEW
The biggest determining factor for the direction of Gold will be the rate hike of the Federal Reserve.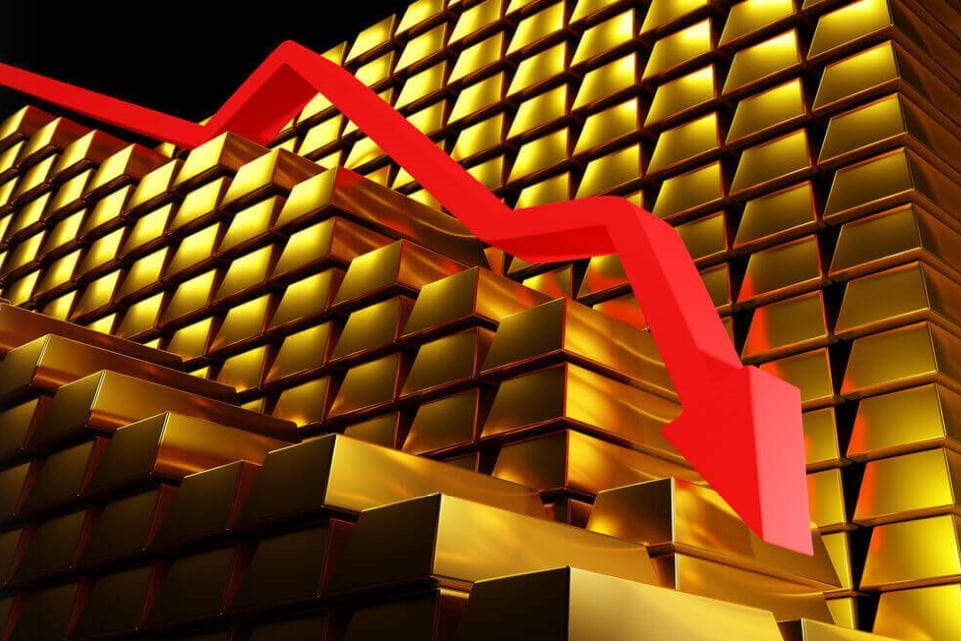 If the rate hike occurs in March/April, it would place a big pressure on Gold. If it occurs in June, the Gold market would be immensely supported. If the amount of jobs being added are higher than expected, this would cause the Feds to increase their rates earlier which would in turn place a huge pressure on Gold. If the amount of jobs added are lower than expected, the Gold rates would be properly supported.