Queen Elizabeth II became the Queen of England in February of 1952. Though her rule was a very controversial one, she was certainly better than the monarchs before her. With assets worth over $500 million under her name, she was the richest monarch in the world. She was the Queen of 15 countries and the head of the Common Wealth. And who can forget her love for corgis? Queen Elizabeth II was widely respected across the globe.
The Death of a Monarch – Queen Elizabeth II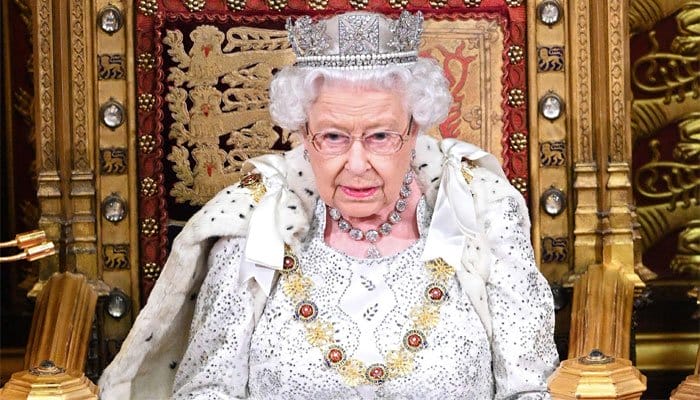 Queen Elizabeth II died on 8th September 2022. She was 96 years old and had been in reign for 70 years and 214 days. She was the longest reigning British monarch and the second longest-reigning monarch of a sovereign country. Her death was a massive blow to nations worldwide.
Queen Elizabeth II was reported to have died peacefully in her home in Balmoral Castle with her family and the people she loved. Her beloved corgis were by her side even in her final days. She was also a mother and grandmother. Her family is grieving this huge loss of a soul.
Immediate Procedures after the Death of Queen Elizabeth II
While her immediate family is grieving her loss, the Queen's death comes with procedures. There is a lot that has to be done to bring peace to her soul and let the monarch continue without fail. Here are some immediate procedures after the death of Queen Elizabeth II:
Successor
Following the death of a monarch, the next in line to the throne will become the new monarch. The death of Queen Elizabeth II meant that her son Prince Charles would now become King Charles. King Charles took over the throne at 73 years of age, which is seen as unfit by many.
Media Takeover
The media was informed of the death of the Queen by the phrase London Bridge Has Fallen. This prompted them to suspend all shows and instead broadcast special programs in memory of the Queen and her rule. It is only after her funeral that regular programs will continue on screen.
Royal Funeral
It is believed that it could take up to 12 days to organize the funeral of Queen Elizabeth II. She would get a state funeral which is a rare honor and only given to monarchs or highly admired citizens. It could take over a year after the funeral for King Charles to finally be coronated.
Royal Rebranding
The Queen's face is on British notes and British passports. It's on postal stamps, and even the national anthem mentions the Queen. There will now be a royal rebranding where all these things will be changed to fit King Charles' rule. This could take up to several years to do so.
Forex Markets to Watch After Death of Queen Elizabeth II
There is no doubt that the death of Queen Elizabeth II caused major turmoil in every sector around the world. Therefore, it should come as no surprise that it has also impacted some of the major forex markets. Here are some forex markets you need to keep a close eye on for a while: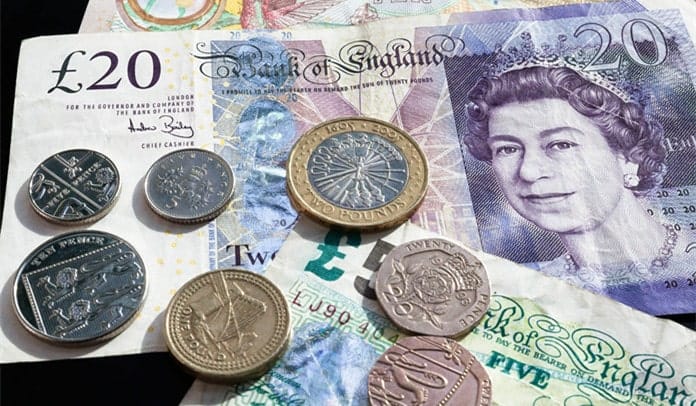 GBPUSD
If you were closely eyeing the forex markets immediately after the death of Queen Elizabeth II, you would have noticed that the GBPUSD markets faced a sudden dip immediately after the news of her death. Although the markets have recovered, it is best to keep an eye on them.
After 2 years, GBPUSD reached the strong support.
EURGBP
Another major market that was impacted was the EURGBP. The impact on this market meant that the people were no longer certain about the stability of the Pound in comparison to the Euro. We are noticing major fluctuations in the price movement of this popular currency pair.
EURGBP price now standing at the srong resistance0.8700
GBPJPY
GBPJPY numbers suffered greatly following the death of the Queen. Market values are consistently dropping, and it is expected to continue this way. We are also noticing that the market tries to recover but ends up crashing back down. It has followed this pattern repeatedly.
GBPJPY has broken the top of the descending channel in the daily timeframe and also retesting the previous broken uptrend line.
Death of Queen Elizabeth II – Impact on the Forex Markets
The death of Queen Elizabeth II has certainly impacted the forex markets, as we just discussed above. But how and why it has done so is also important to understand in order to know the full extent of what to expect in the next couple of days. This is all you need to know about it: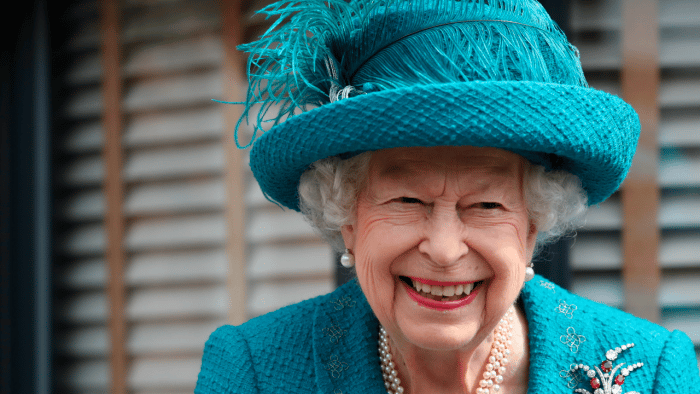 Fallen Monarch
The death of a monarch is a big deal. Queen Elizabeth II ruled over 15 countries. That is a lot of currencies to consider. Her death meant these countries would be unstable and without a ruler, at least for the time being. This will cause the forex market to become unstable for those pairs.
Uncertainty
There is always a lot of uncertainty that comes following the death of a ruler. People have to think about if the new ruler will be able to do justice to the position they just got or will they have a failed rule. This can cause people to make changes to the Pounds they have in their hands.
Volatility
As you can probably tell by now, the forex markets are experiencing volatile market conditions. This is partly because traders are making big changes to the Pounds they have with them. It is also because the British economy is facing uncertainty at this time as a result of its great loss.
Final Words on Queen Elizabeth II
While the Queen had a very controversial rule, with some being against her methods and others favoring them, there is no doubt that her rule was one of the most powerful and strongest of all times to come. She had a firm grip over the regions under her control.
She was ready to make difficult decisions for the betterment of her people, even if others had to suffer due to her actions. Keeping all political and economic debates aside, one must keep a close eye on the forex markets now as it is facing the biggest impact after the monarch's death.