Gold: Ukraine and Russia Tensions heightened Up in Eastern Ukraine areas
Russia President Vladimir Putin has Ordered Peace Keeping troops to Eastern Ukraine in the two Breakaway regions that have independent from the Ukraine region.
XAUUSD Gold price has broken the Descending Triangle pattern and the market has reached the Resistance area of the pattern.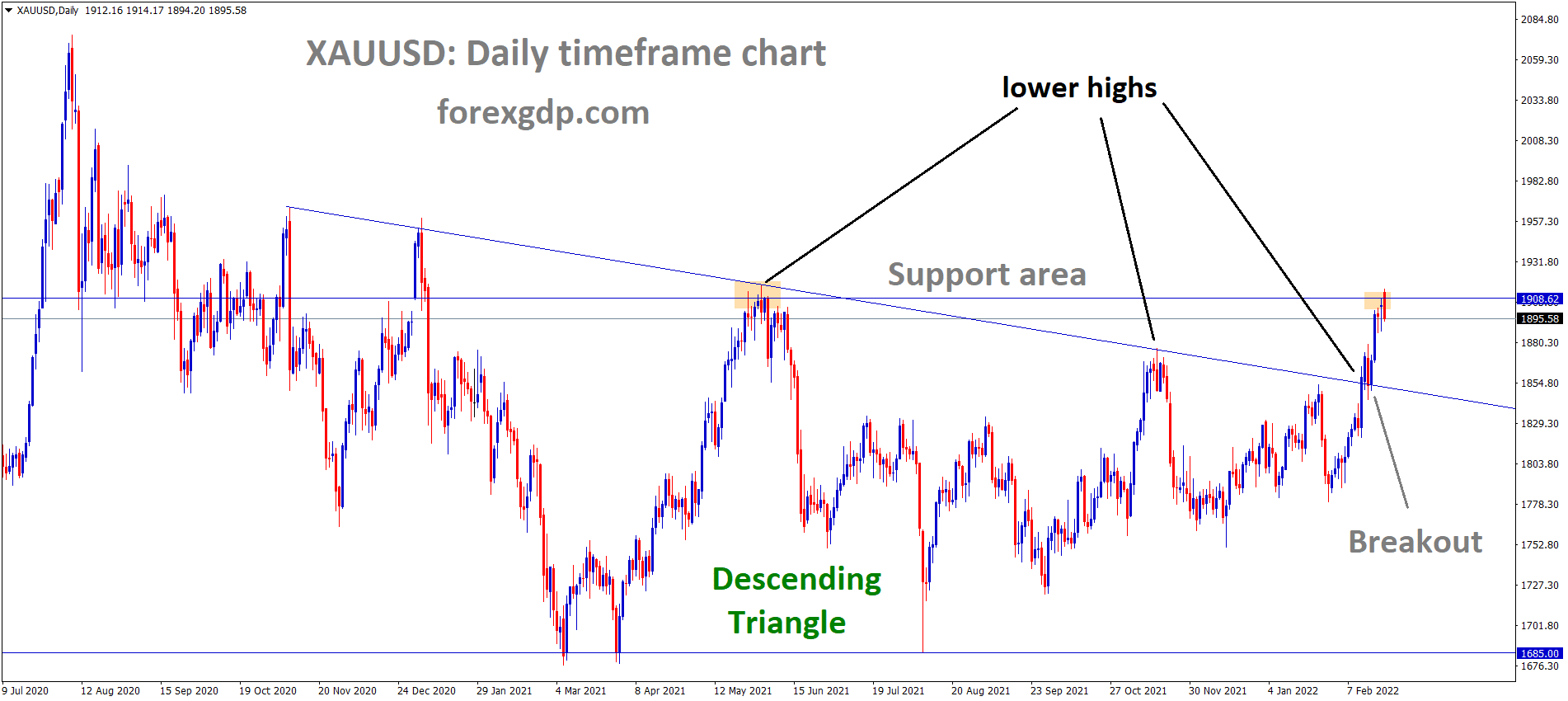 Now Tensions surrounding in the Eastern Europe region, US President may be ordered the executive order to prohibit the new investments, Trade, Finance by US Persons to, From or in the two breakaway regions from Ukraine as per White House said.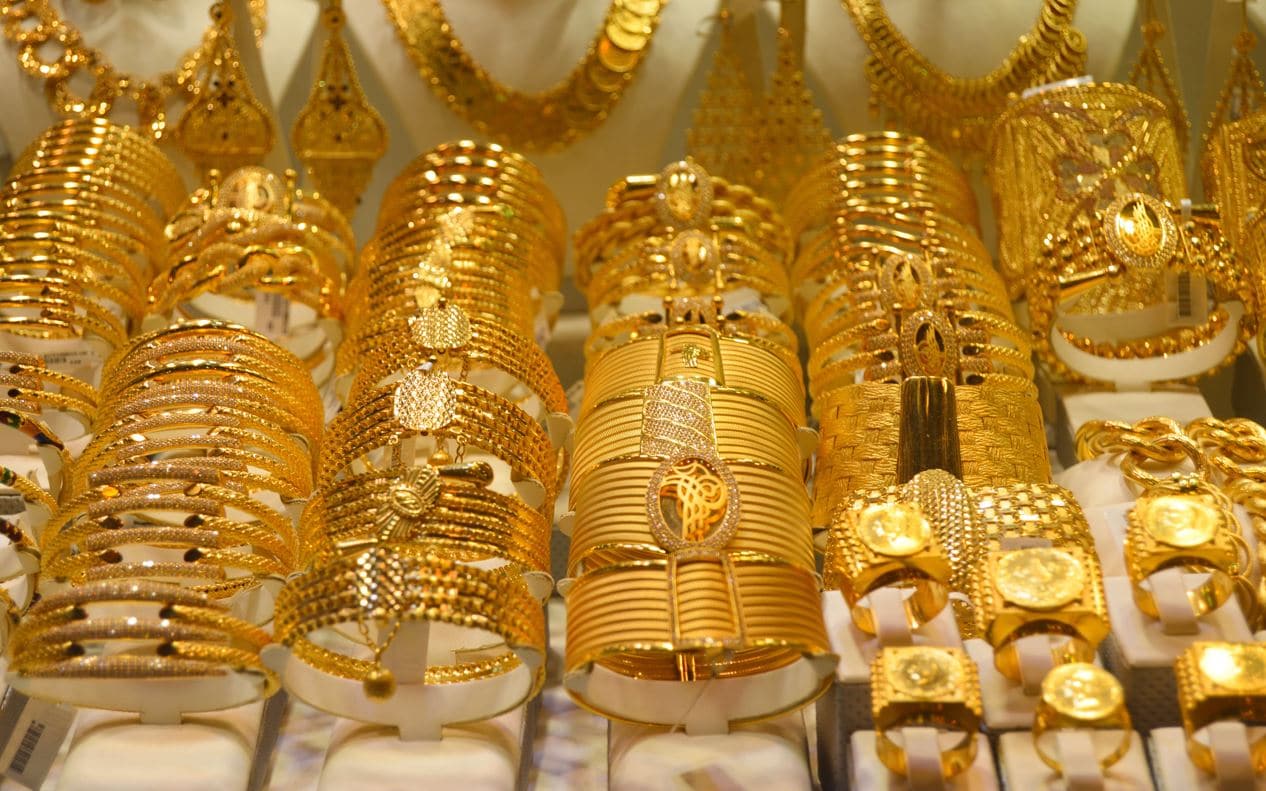 Gold seems as Volatility and Sent the price range to 1913$ today as Geopolitical tensions have heightened.
And 10 Year inflation-indexed securities fell 8bp to -0.59% from -0.51%.
US Dollar: Russian President Speech
AUDUSD is moving in the Descending channel and the market has reached the lower high area of the channel.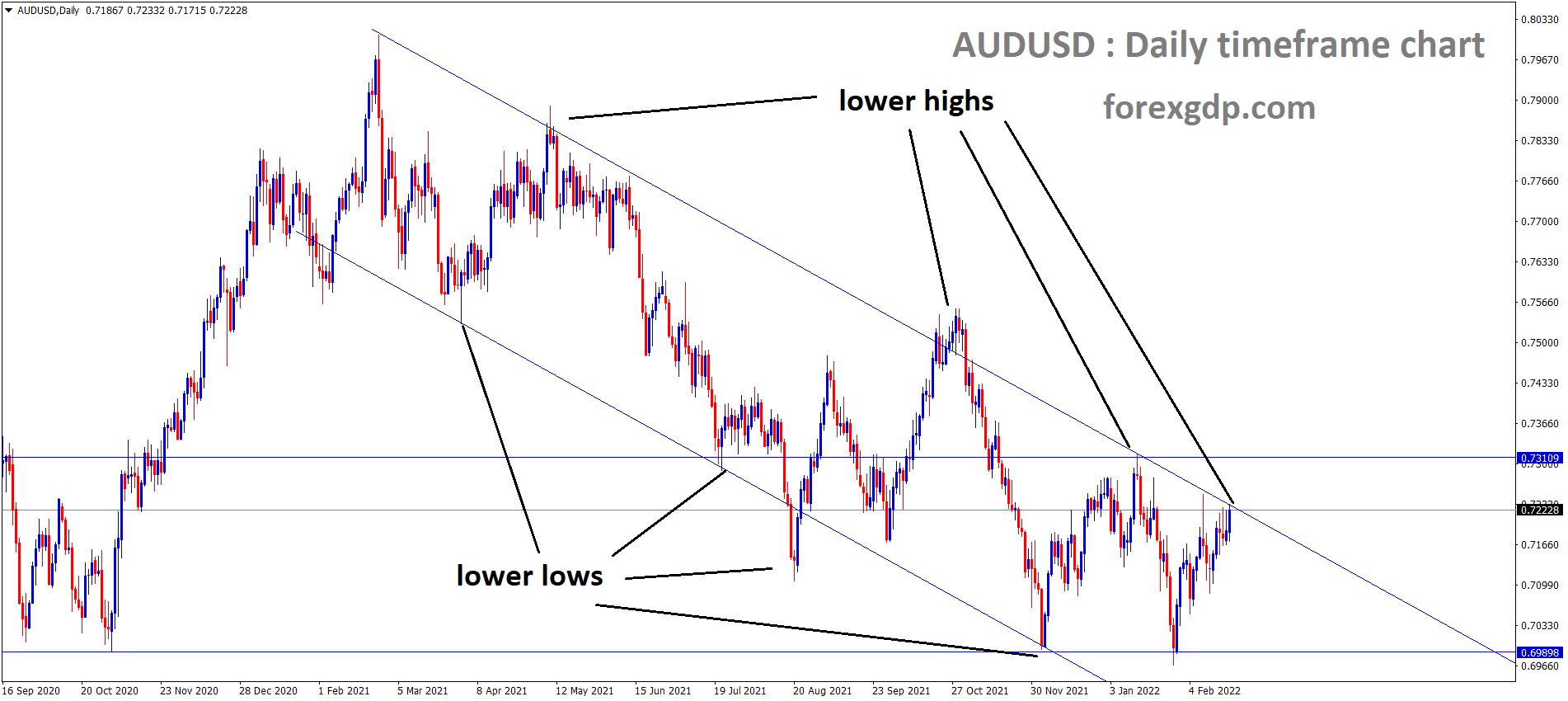 US Dollar Index moved up as Russian V. Putin said he would recognize the independence of Donetsk and Luhansk shows rising tensions of invasion and remaining parts of Ukraine is possible in the near term.
And US Joe Biden will initiate Executive Order Bill if Russian Troops are sent to Two breakaway states.
Geopolitical tensions are faster, and anytime War can start if the situation goes worst.
China Diplomat Yi Speech
Chinese Diplomat Wang Yi said the attempt to include Taiwan in its Indo-pacific strategy shows the wrong signal to contain China, and this speech was held during US Secretary of state Anthony Blinken in the Reuters meeting.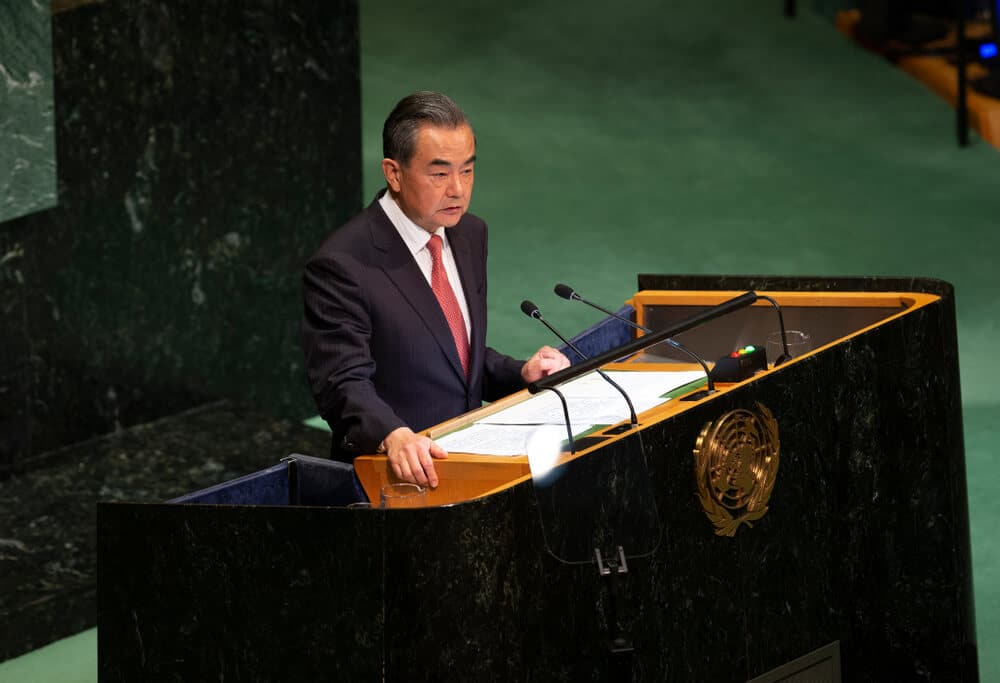 And China is worried about the situation happening in Ukraine. Every country has its legitimate security concerns, and that should be respected.
China has helped these Ukraine issues with the US and Stabilize Bilateral ties.
EURO: UN has arranged an Emergency meeting with Russia
EURUSD is moving in an Expanding channel and Box Pattern, Market has rebounded from the Support area of the Box pattern.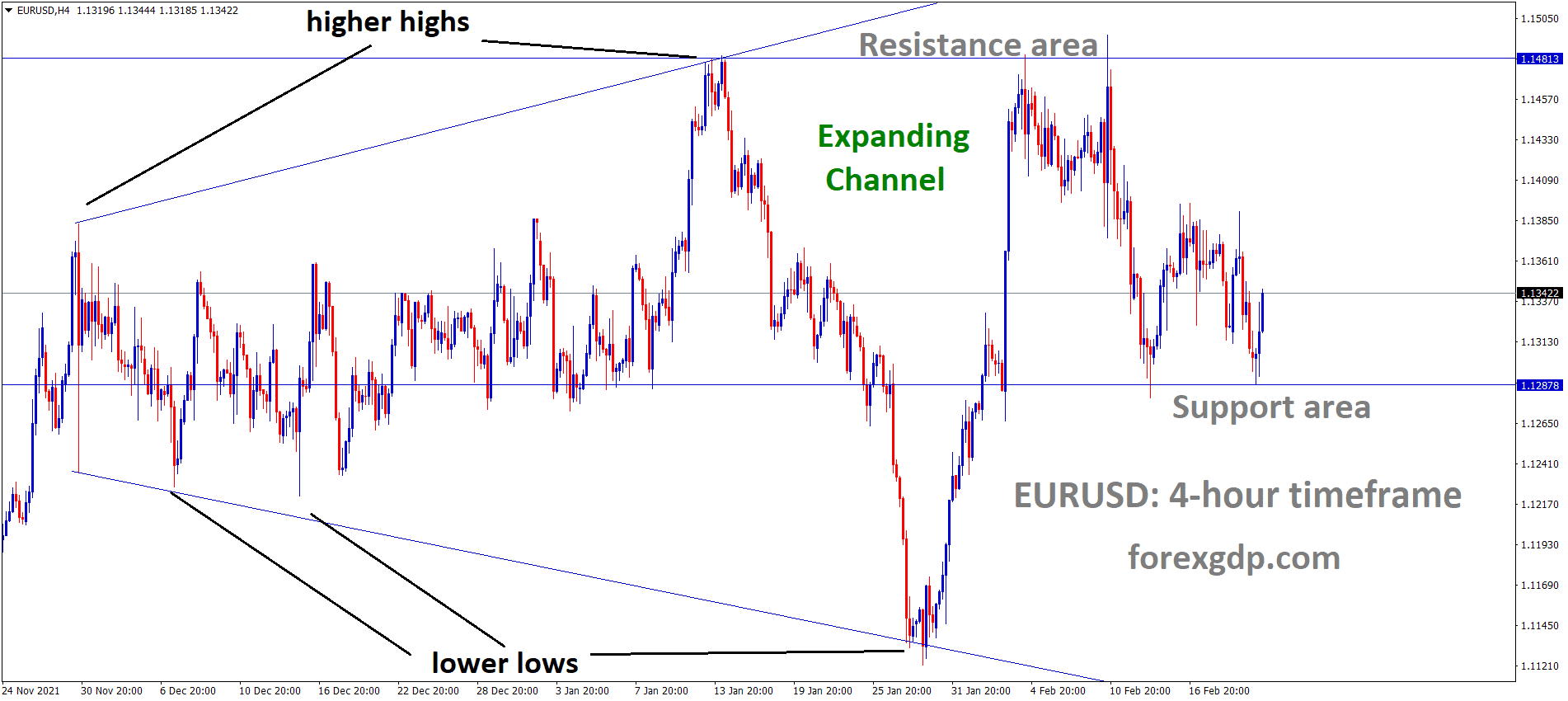 UN Security council called Russia for the Emergency meeting as Tensions height up in the Western Side due to Eastern Side two Breakaway regions controlled by Russia.
And Russia has ordered the Peacekeeping troops to Two Breakaway regions for keeping Peace and Cooperation in the two states.
The US has said if Russian Troops send to Two Breakaway regions, the US must issue an Executive order to prohibit finance and trade for these states.
So, Euro has suffered more due to Russian expansion in Ukraine, anytime warlike circumstances happen.
And China UN Ambassador said Each country have its respect, independence and We have to wait and involve in Ukraine matters.
And China indirectly said the US intervened in Taiwan matters.
UK Pound: UK domestic data performed well and beat expectations
GBPCAD is moving in the Descending triangle pattern and the market has fallen from the lower high area of the pattern.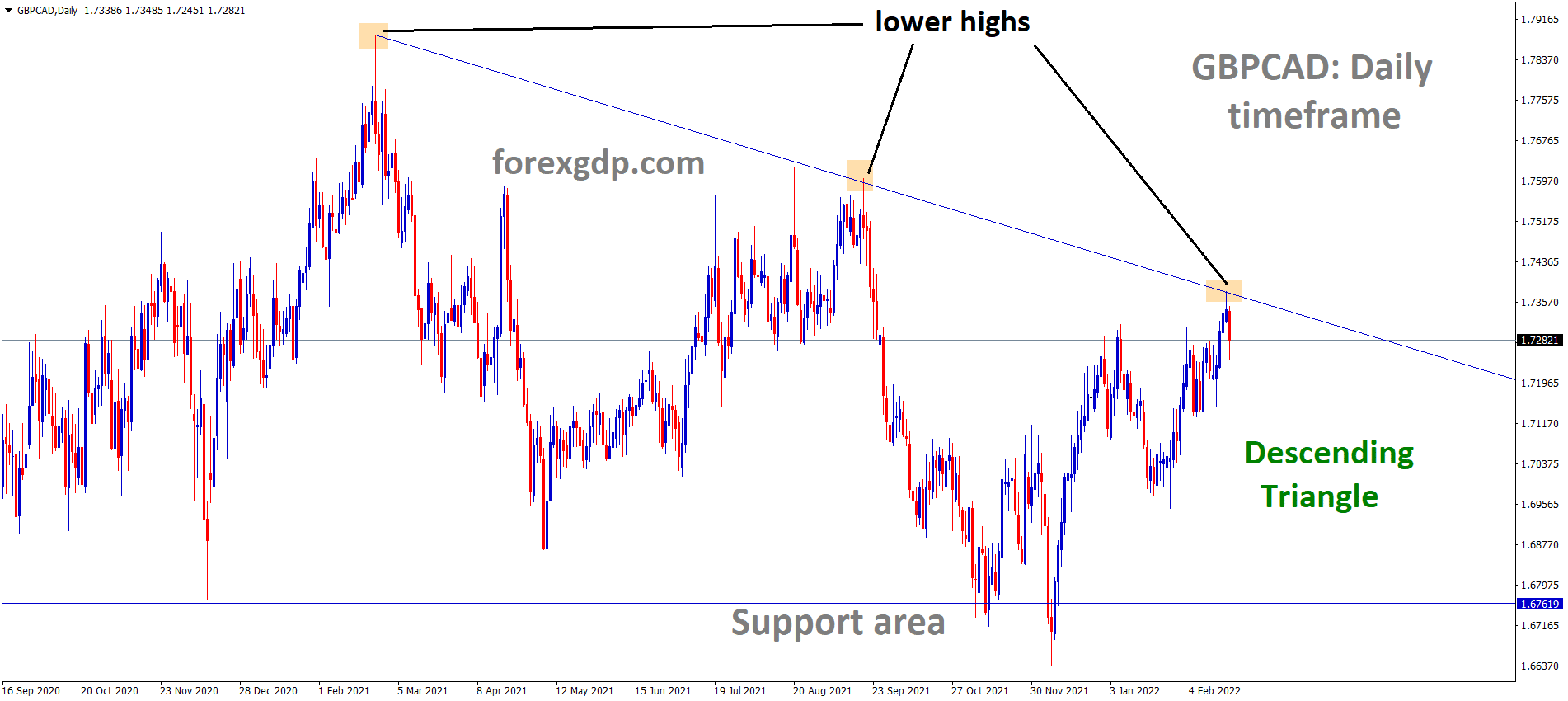 UK manufacturing PMI and Services PMI came higher than expected reading printed last day.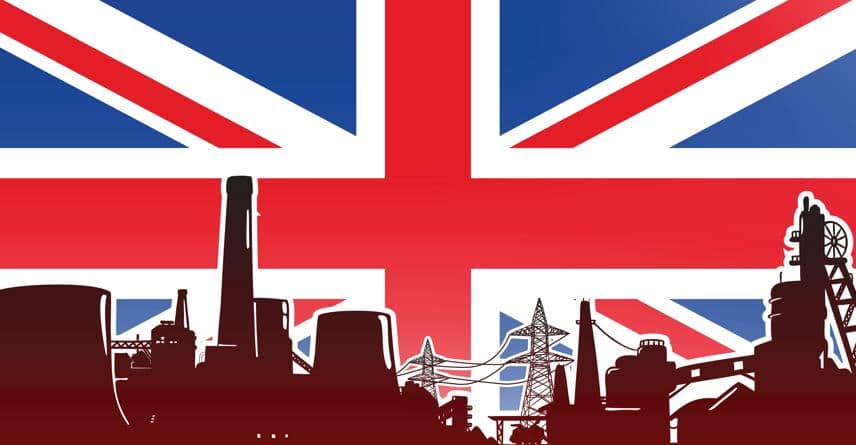 But GBPUSD shows weakness due to Brexit issues are in Talks between EU and UK Negotiator Liz Truss.
And EU side said That talks are not going well as per Brexit guidelines, so we continue to the next round of talks to end the Brexit issues.
And Geopolitical tensions are lined up, and the UN called Russia to engage in Diplomatic talks with the US.
Canadian Dollar: Oil prices higher support for Canadian Dollar
EURCAD is moving in the Descending channel and the market has reached the lower high area of the channel.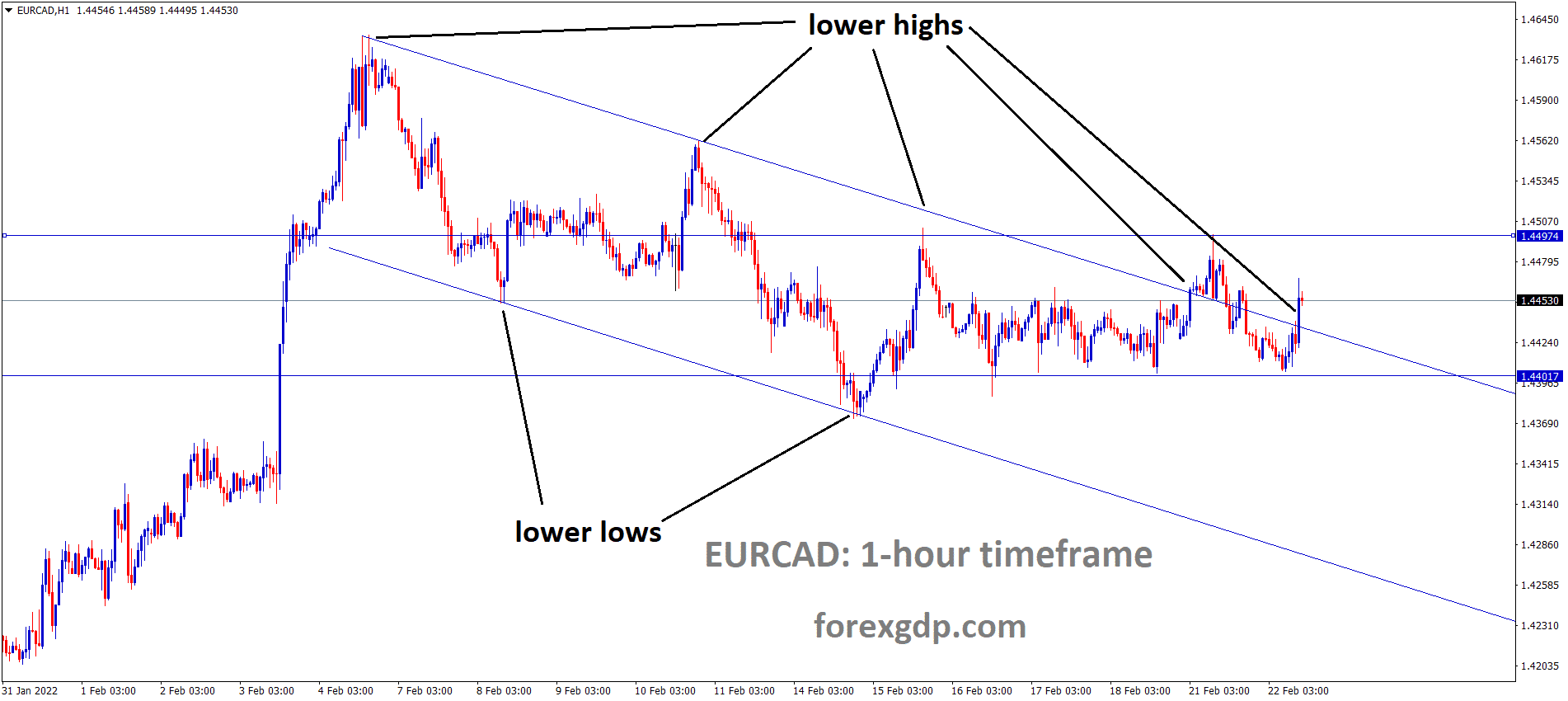 Canadian Dollar set to lower and US Dollar set to higher due to height of War tensions heat up.
And Russia has ordered Troops to Two breakaway regions from Ukraine to maintain the peace in the area.
Now other Countries have panicked about this Russian implementation in the East; the US Said Russia would infiltrate Ukraine anytime, so Be cautious in the Eastern Region and All over sides.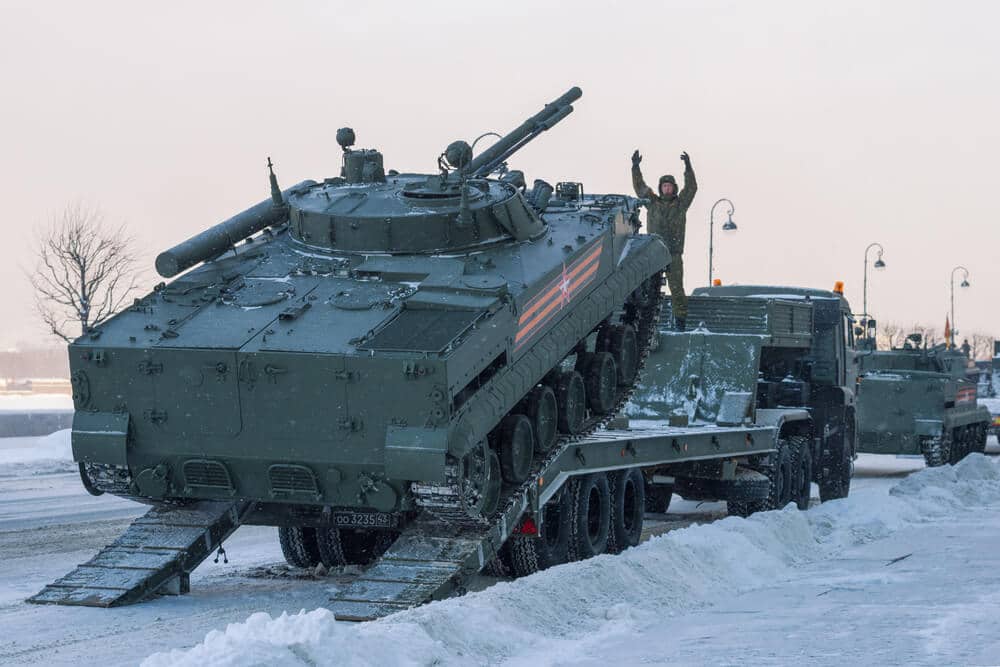 And Russian Envoy to United Nations Vasily Neben Zya said During the emergency UN Security Council meeting that we remain open for a Diplomatic solution to reach a peace deal in Ukraine.
And Crude Oil extended higher after Russia ordered Russian Troops to maintain peace in Eastern Ukraine.
Japanese Yen: Japanese FM Speech
EURJPY is moving in the Falling wedge pattern and the market has reached the lower high area of the pattern.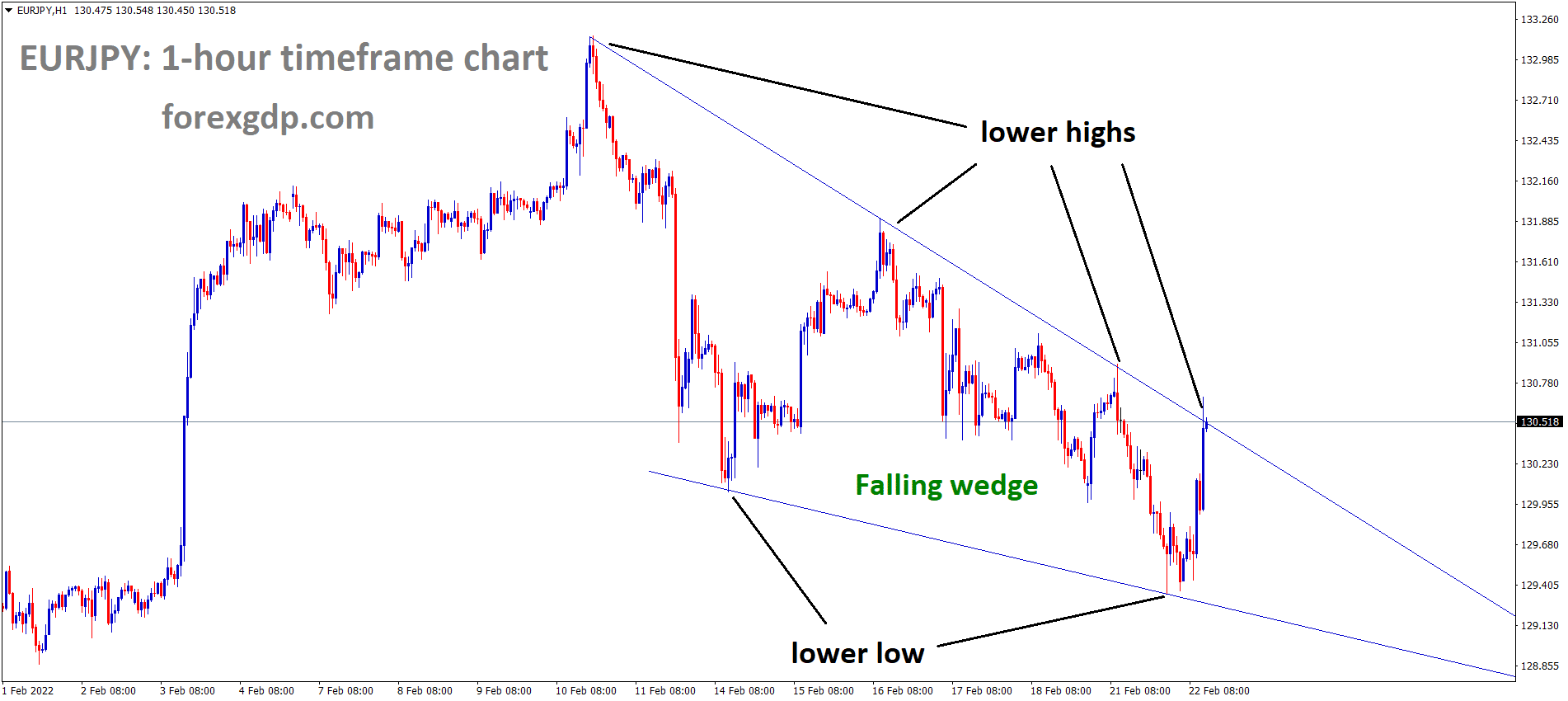 Japanese Finance minister Shunichi Suzuki said his country would coordinate with G7 countries for dealing Ukraine situation.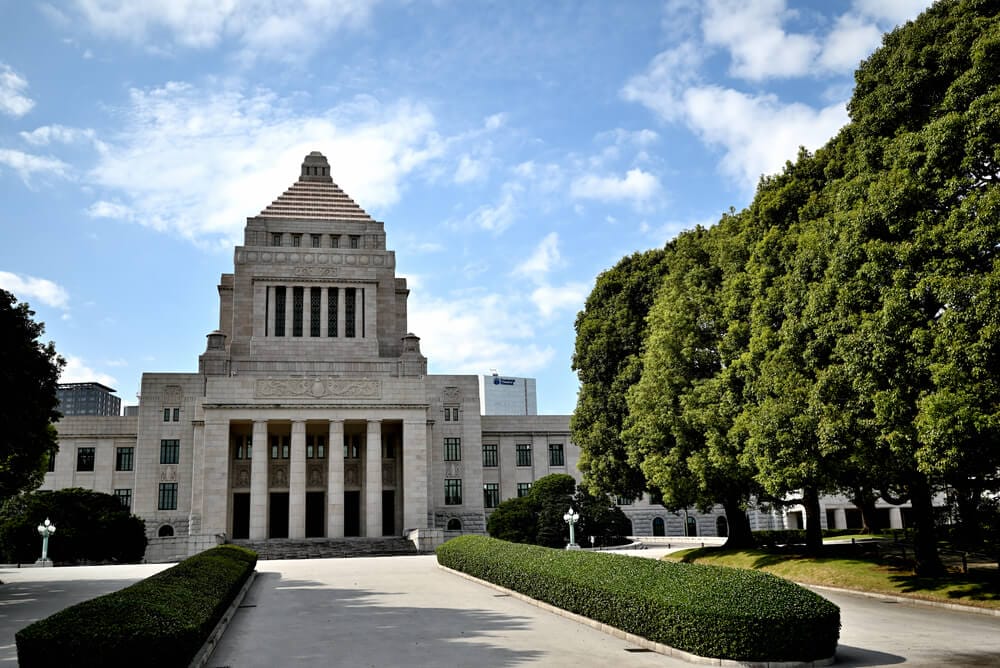 And Global central banks are hiking interest rates due to uncertain war situations and Inflation heating up.
This will impact the Japanese Economy most in All business and Exports areas.
And Japanese Yen has been pushed higher due to War fears across Russia and Ukraine.
Australian Dollar: Australian PM Speech
AUDCHF is moving in the Descending triangle pattern and the market has reached the Resistance area of the Triangle pattern.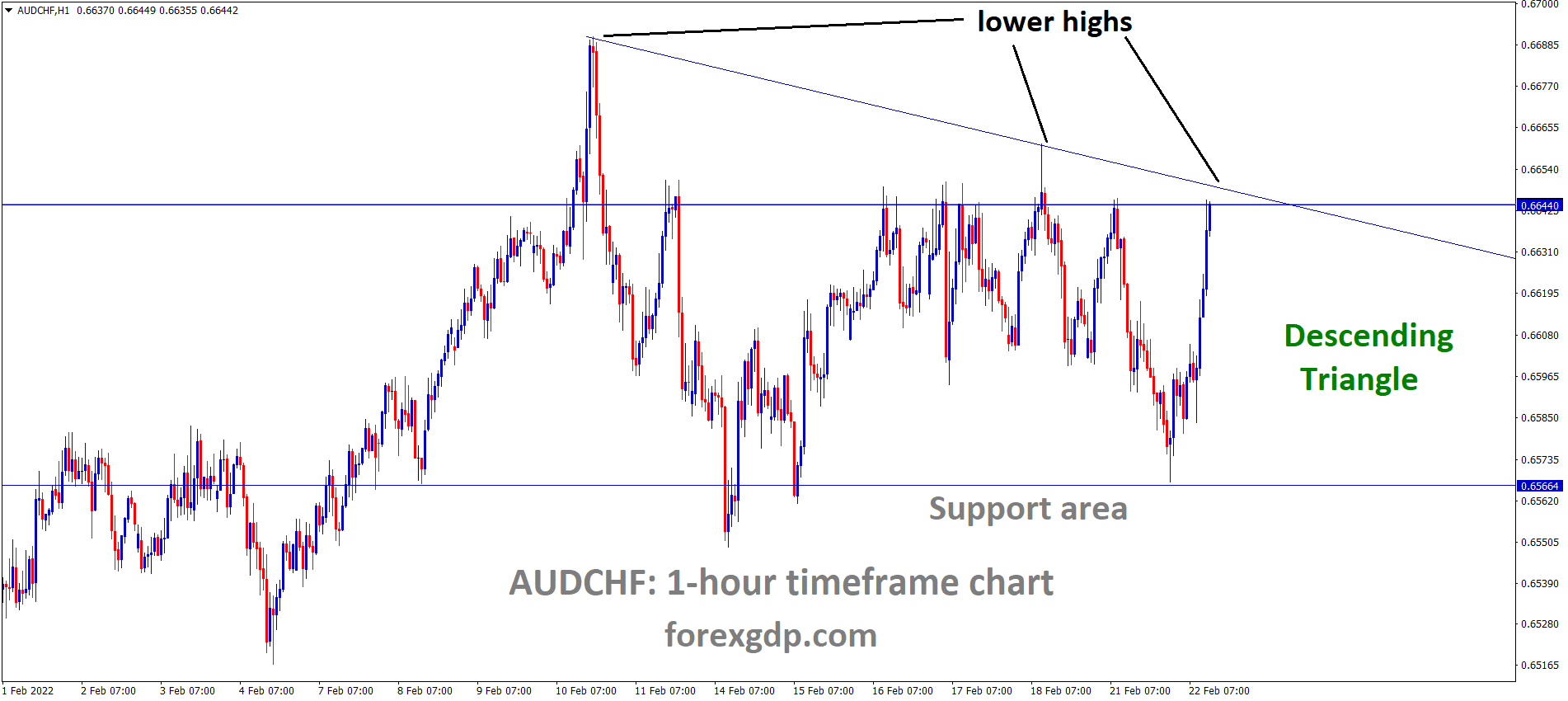 Western Countries like Canada, US and UK were fed up with Russian actions on Easter Ukraine.
And Japan hints to stop the Chips exports to Russia if an invasion happens.
Australian PM Scott Morrison said they would be in lockstep with allies to sanctions on Russia.
Russian Invasion actions may worry the US, Canada, and Other Countries in NATO; a warlike situation may become if not compromise both sides.
New Zealand Dollar: RBNZ expected to hike 25bps tomorrow
NZDUSD is moving in the Descending channel and the market has rebounded from the lower low area of the channel.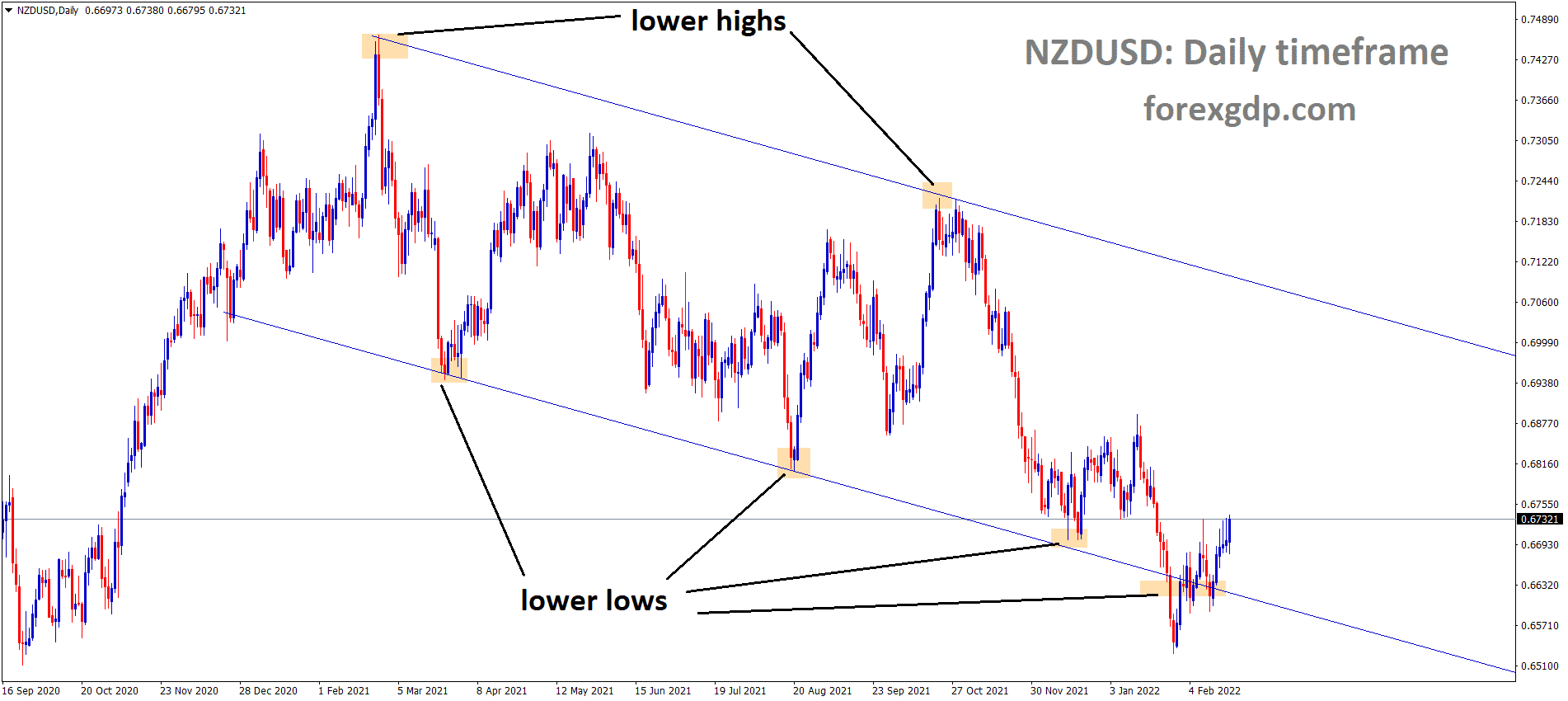 Reserve Bank of New Zealand expected to hike 25bps rate hike tomorrow.
And Various factors like employment rate, the inflation rate is higher in New Zealand Economy, and Wages were increased.
And Businesses are set to come back from the crisis; two Doses of Vaccinations will be completed in a few months, and Opening Border restrictions will happen next month.
So Expected Rate hike did not stop in February month. We expected six more rate hikes in 2022 as the ING economist's view.
Despite all positive factors Boosting New Zealand Dollar but Ukraine and Russia Tensions drag the New Zealand Dollar from highs.
Swiss Franc: White House National Advisor speech
USDCHF is moving in an ascending channel and the market has to rebound from the higher low area of the channel.
White House Principal Deputy National Security advisor Jonathan Finer said that there could be no meeting with US and Russian Foreign ministers and also between US & Russian Presidents if Russia goes on with the invasion of Ukraine.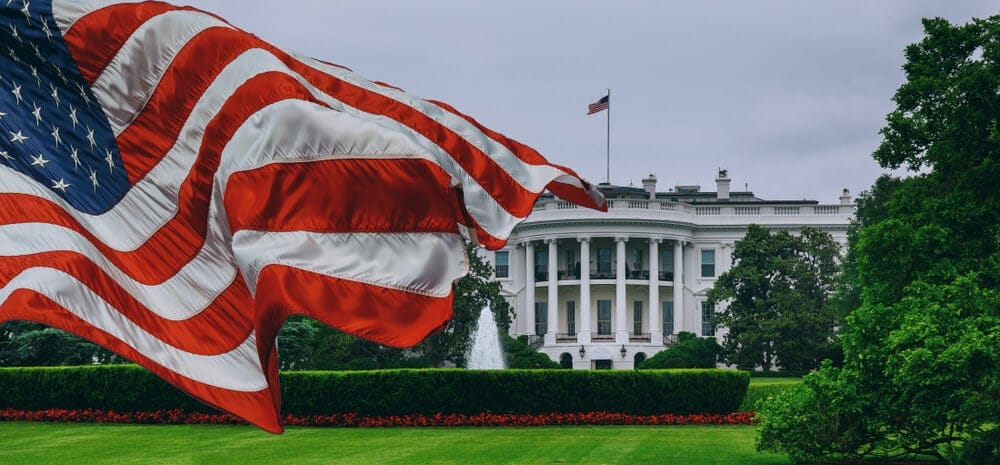 Due to these scenarios, the Swiss Franc triggered higher against other currency pairs, and USDCHF Triggered higher due to Fears surrounding in East Ukraine part.
---
Don't trade all the time, trade forex only at the confirmed trade setups.

Get more confirmed trade setups at Premium or Supreme plan here: https://www.forexgdp.com/buy/