Gold: European Vice president speech
Gold prices have remained lower after US Dollar performed well ahead of US Q3 GDP data and US Consumer confidence data and yesterday Joe Biden speech to address people on concern over the omicron spread.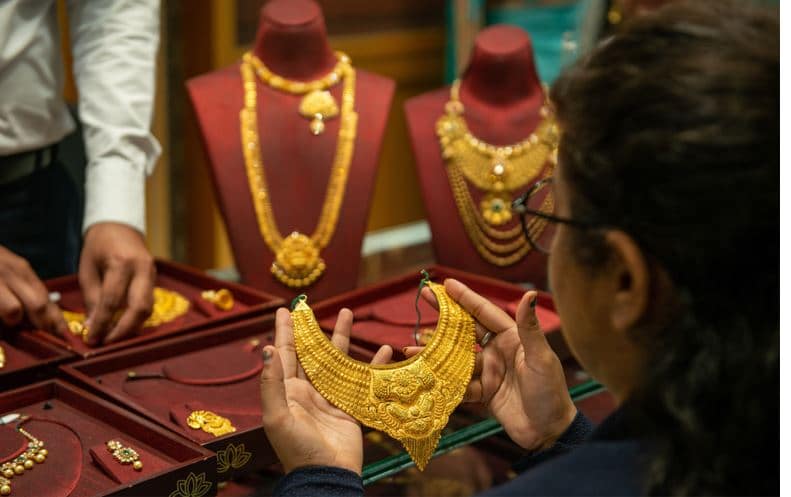 XAUUSD Gold price is moving in the Descending channel and the market has rebounded from the lower low area of the channel.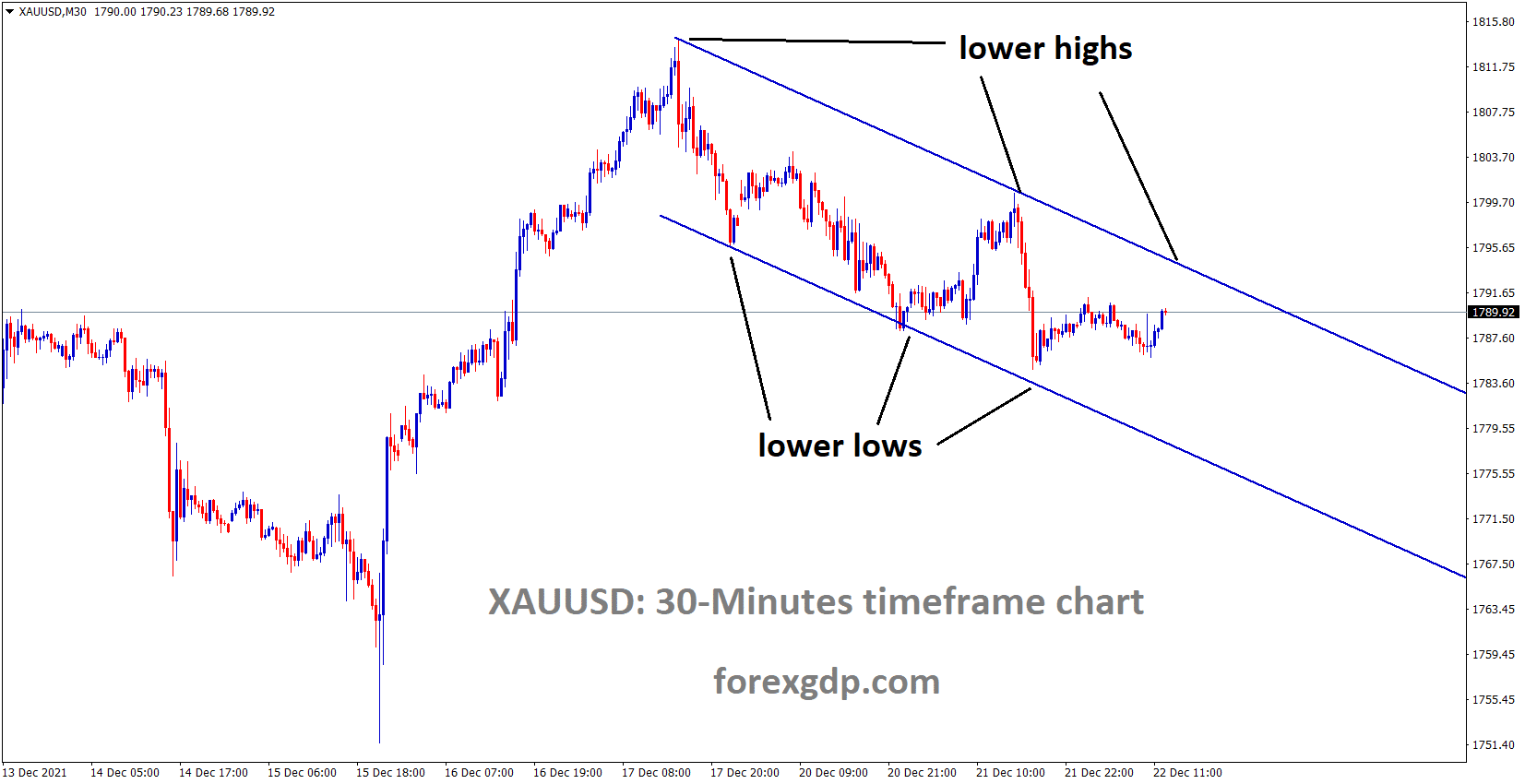 Valdis Dombrovskis, European Commission Vice president, said EU members must cut their debts to make way for greener investments. This comment makes European countries rethink the spending plans for the economy.
Gold Prices are lower due to US Domestic data performing well, and the US Joe Biden plan of BBB will execute sooner next year.
US Dollar: US inflation gauge shows 2.44%
USDJPY is moving in an Ascending channel and the market has fallen from the higher high area of the channel.
US inflation expectations went to 2.44% as per the FRED website, measured by a 10-year break even inflation rate from the St. Louis Federal reserve.
And FED reserve Governor Christopher Waller said rate hikes will be expected from March 2022 onwards.
And the inflation gauge of 2.44% represents higher in a decade so FED must act sooner than later in Q2 2022.
US President Joe Biden speech
US Joe Biden speaks to the nation said we are not going back to March 2020 as a strict lockdown. Those who are not vaccinated might affect by the Omicron variant as it is severe.
So, every citizen of the US must do vaccination as a patriotic duty to follow.
And Booster dose must be for those who completed two doses.
Moreover, wearing masks will be mandatory for those who survive in public bars, restaurants, swimming pools, and theatres.
Joe Biden said K-12 schools remain open and not closed due to the Omicron variant.
EURO: Omicron cases higher in Eurozone
EURUSD is moving in an ascending triangle pattern and the market reached near the resistance area of the pattern.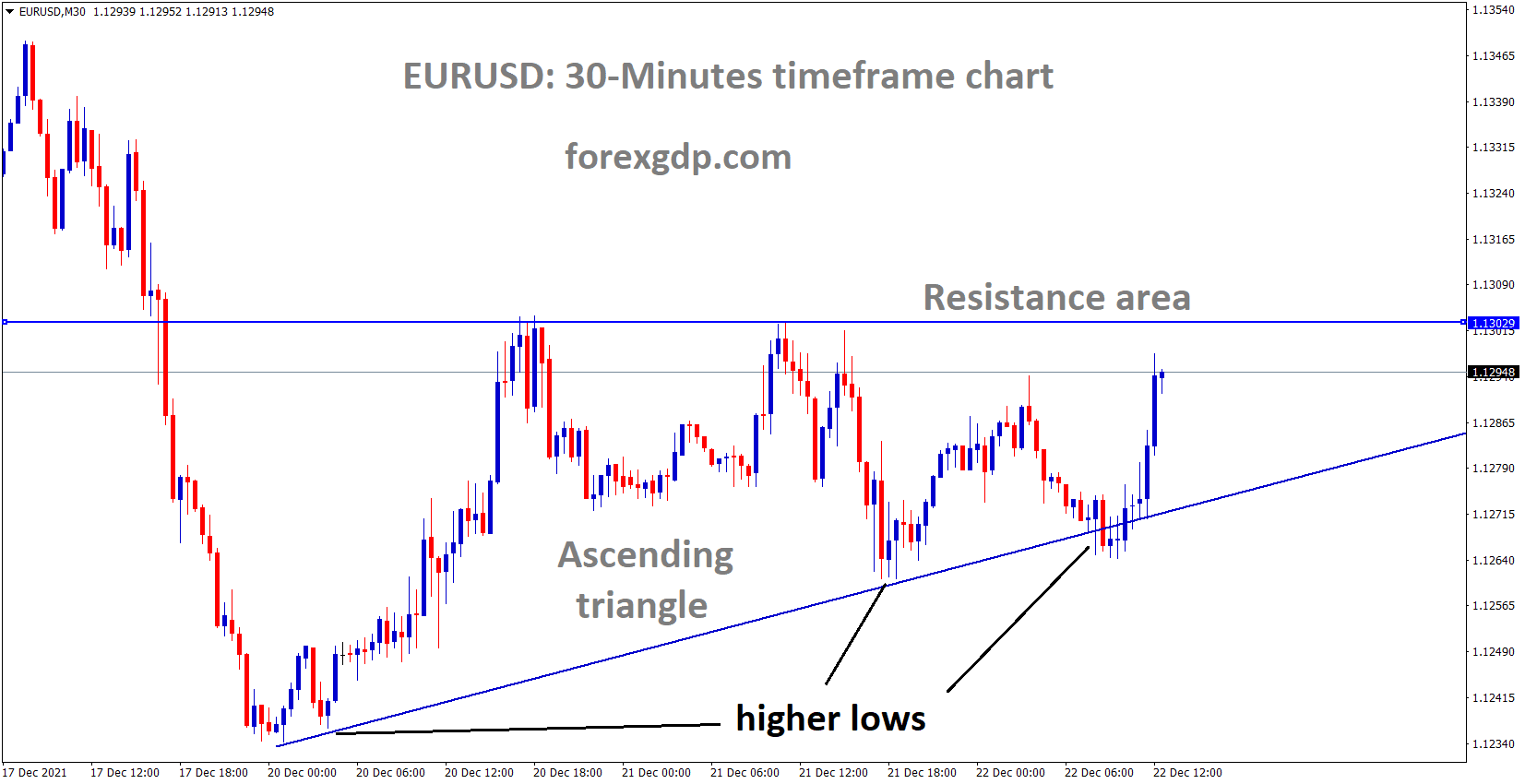 Eurozone shows Omicron variant higher and Some parts of Eurozone announced lockdown and ECB shows less dovish after FED signals for tapering faster than slower last week.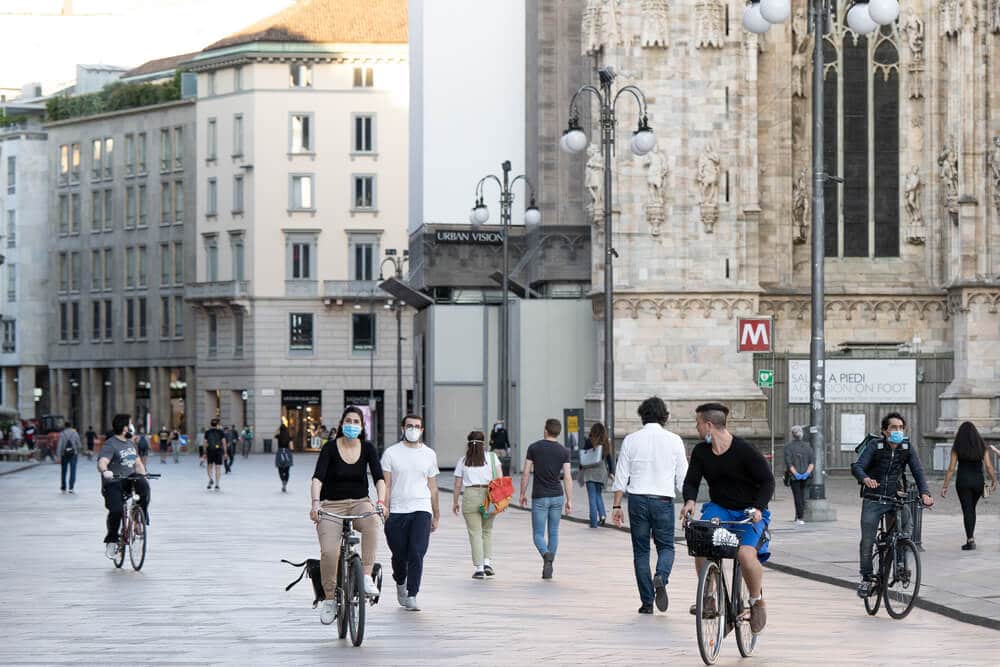 But ECB has to prepare for slowing the purchases of PEPP, which is ending in March 2022.
The US faces more Omicron cases and strict caution announced for public gatherings in Christmas and Newyear eves.
And US Dollar shows a slight weak tone after US Senator Joe Manchin opposed the plan of BBB by US President Joe Biden this week.
UK Pound: UK Q3 GDP data printed higher than expected
GBPUSD is moving in an Ascending channel and the market has reached the higher high area of the channel.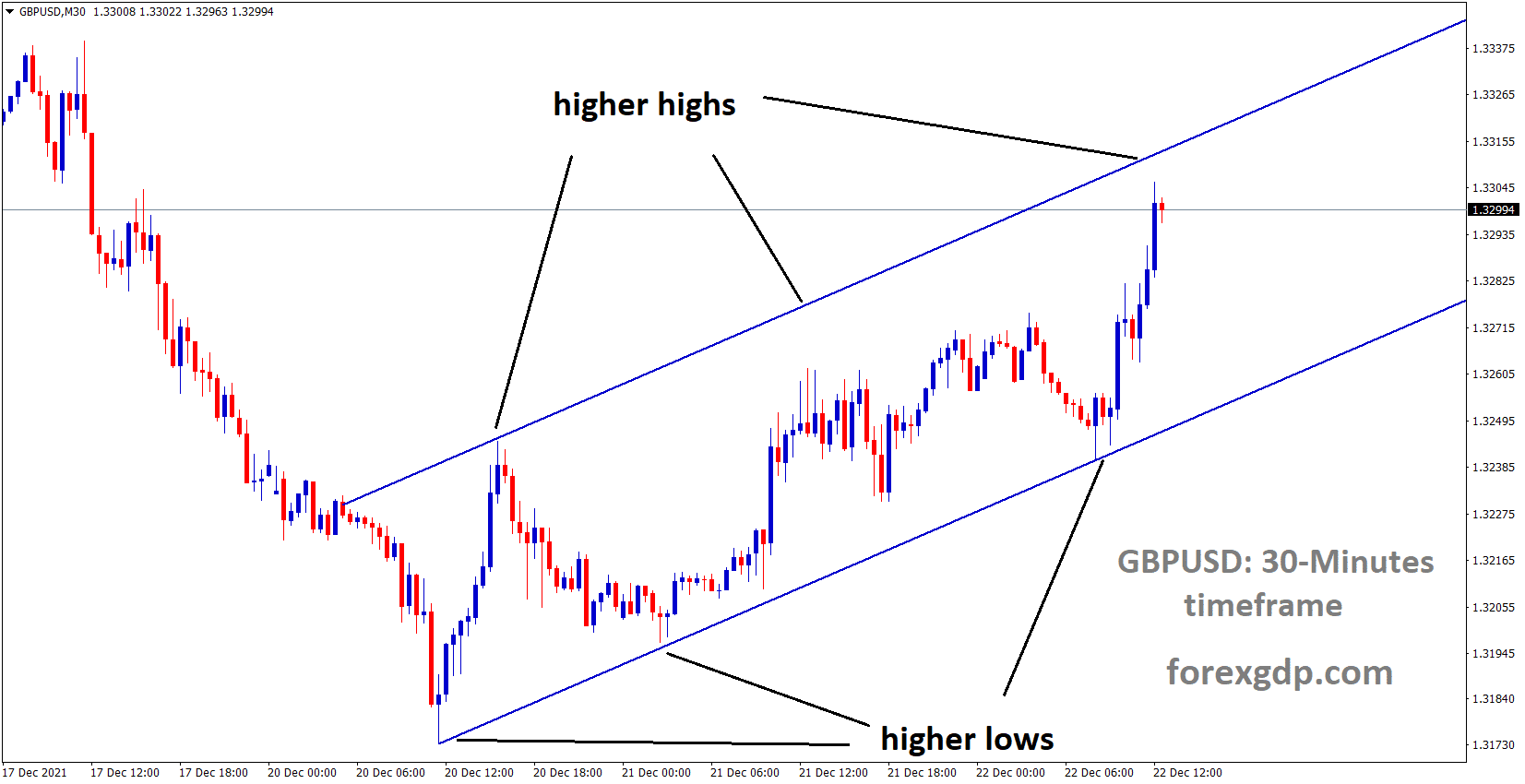 UK GDP Q3 data shows the Upside mark from 6.6% to 6.8% today.
And PM Boris Johnson ruled out the tight restrictions during Christmas festivity gatherings of the public.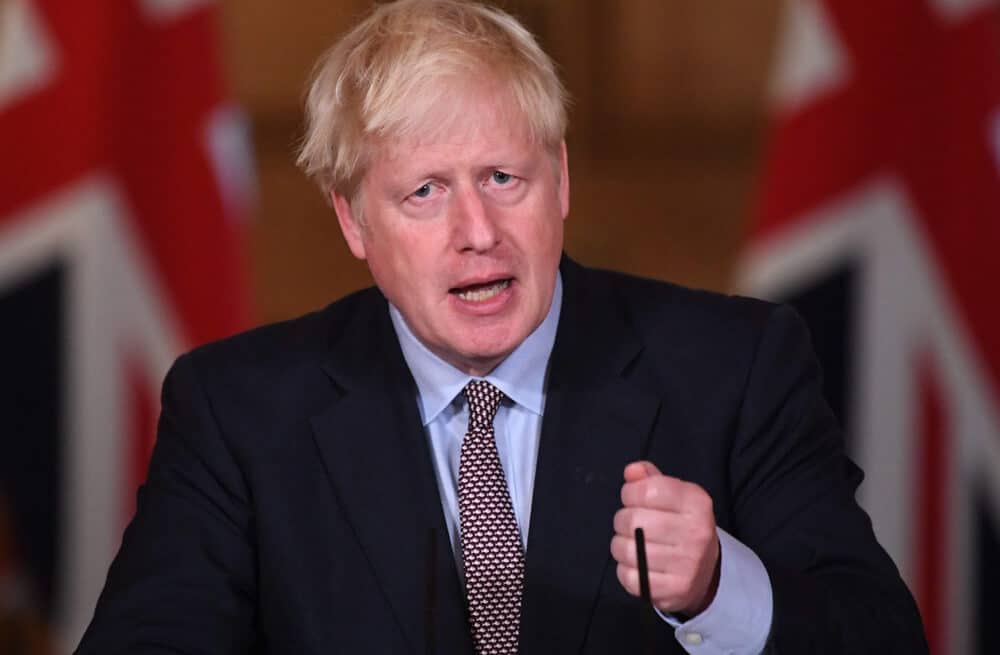 And he stated that the situation of Omicron is under review, and we will decide lockdown measures from next week if cases lead to severe.
The New Brexit Negotiator Liz Truss has the same plan with the EU and UK over the Northern Ireland Protocol.
And We have confidence that European control of Justice will Favour the UK Rules; if not done, the UK will trigger Article 16.
Bank of Japan members backed the need for higher economic stimulus because the inflation 2% target is farther from the current level.
Canadian Dollar: Bank of Canada do rate hikes in next year
USDCAD is moving in an Ascending channel and the market fell from the higher high area of the channel.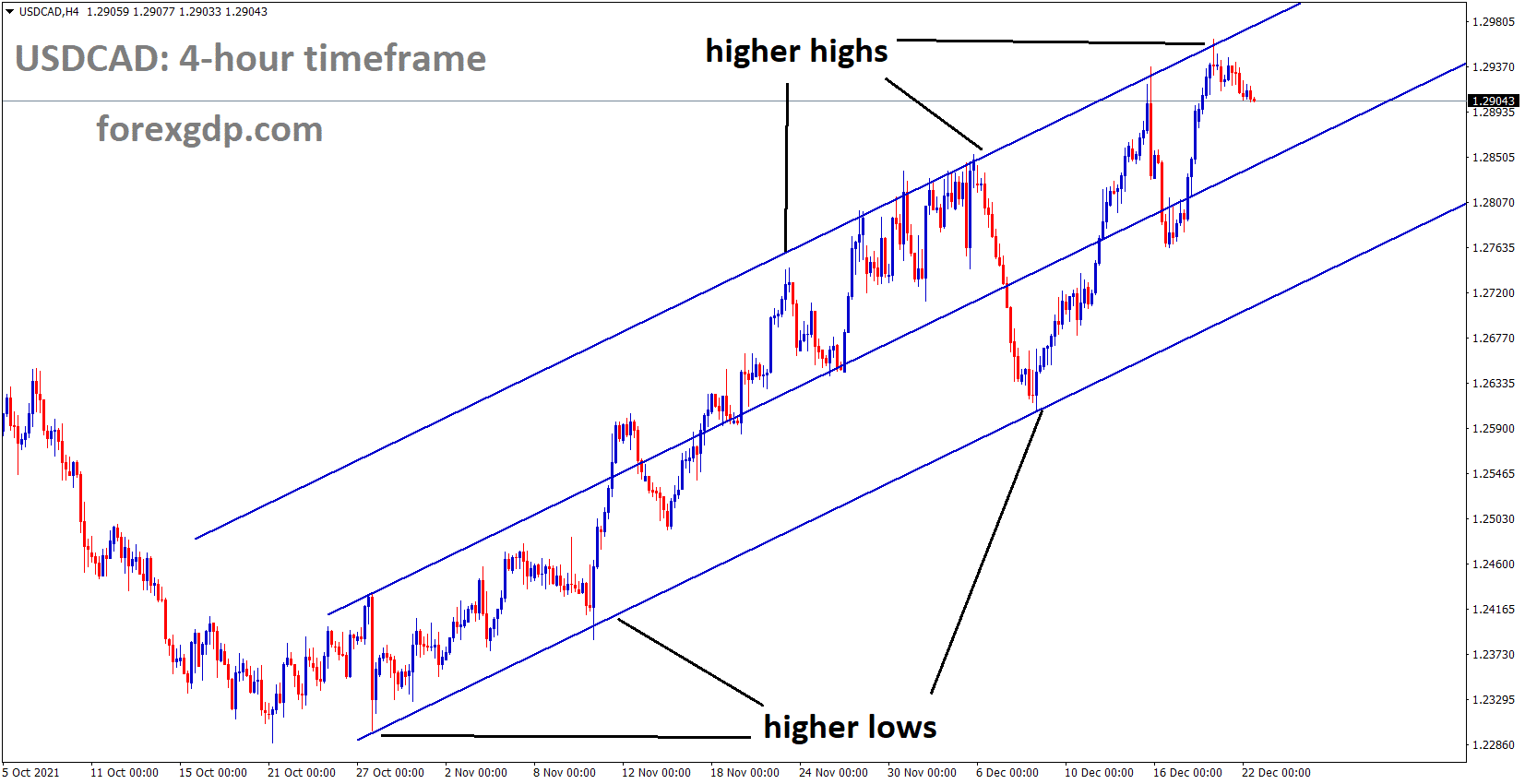 Canada is also facing 4000 cases daily of Covid-19; this brings the economy to pull back from the stronger side.
Canadian Dollar shows weakness in the market due to Omicron variant spread across Globe and Oil prices declining every day.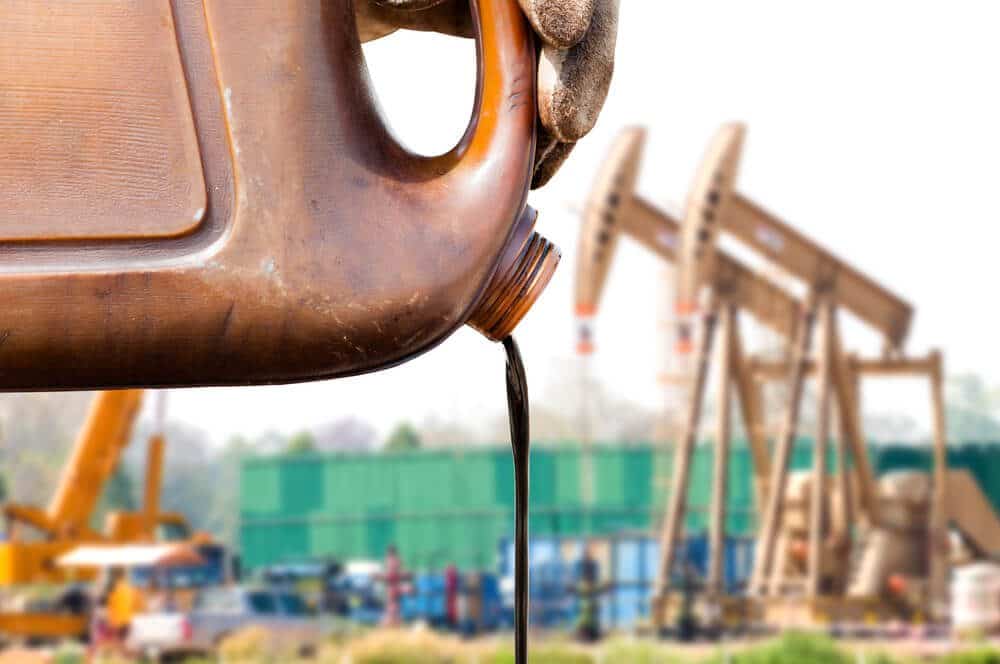 Oil nations are increasing supply due to Demand higher in last quarter now demand sliding due to new strain of Virus.
And US Dollar shows stronger than counter pairs due to FED support of faster tapering and quick recovery from the Omicron variant by a Booster dose.
Bank of Canada will hike interest rates in Feb 2022 is expected.
Japanese Yen: Japanese Government announced a Budget plan
GBPJPY is moving in the Descending channel and the market has reached the lower high area of the channel.
Japan finalizes the annual budget plan for 2022 as 107.6 trillion Yen ($942.8 Billion) as per Nikkei Asian review Reports on Wednesday.
Japanese PM Kishida said raise in wages would be achieved and ensure subcontractors are profitable.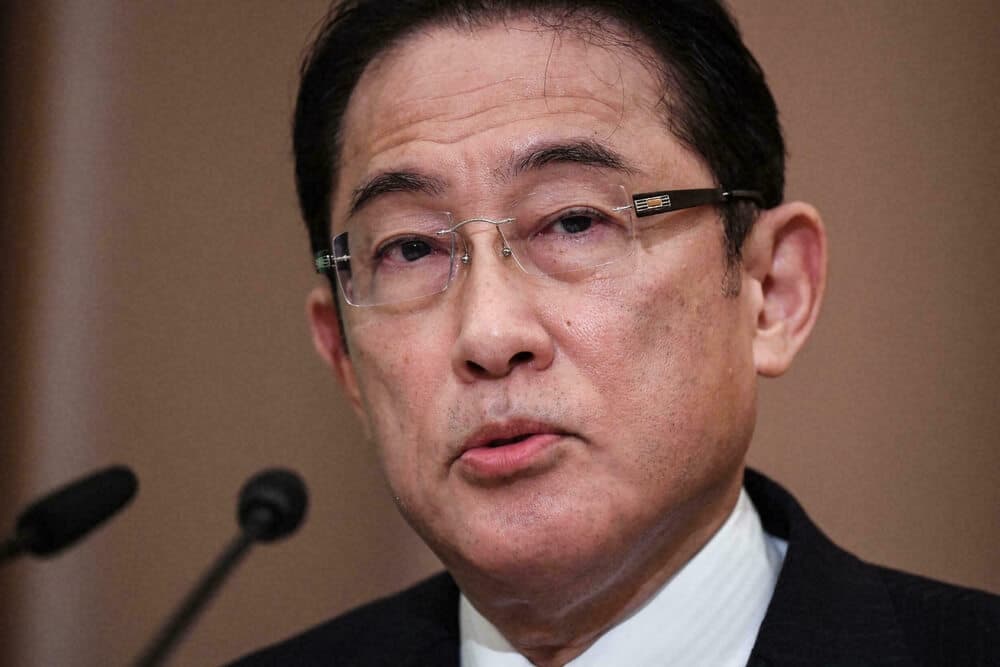 We soon started talks with the Neighbour country China for Business deals.
The public and private sectors must think together to achieve Economic growth and wealth distribution.
Japan and US alliance is the primary importance of Japan's Foreign policy and will soon visit the US for Summit talks.
Australian Dollar: Australian PM Speech
AUDUSD is moving in an Ascending channel and the market has reached the higher high area of the Channel.
National Cabinet meeting held in Australia and Aussie PM Scott Morrison stated that wearing the mask is mandatory for all in public to avoid Omicron spread.
And there will not be another massive lockdown to disturb people in daily activities, but we must all ensure a shared sense of public behaviours.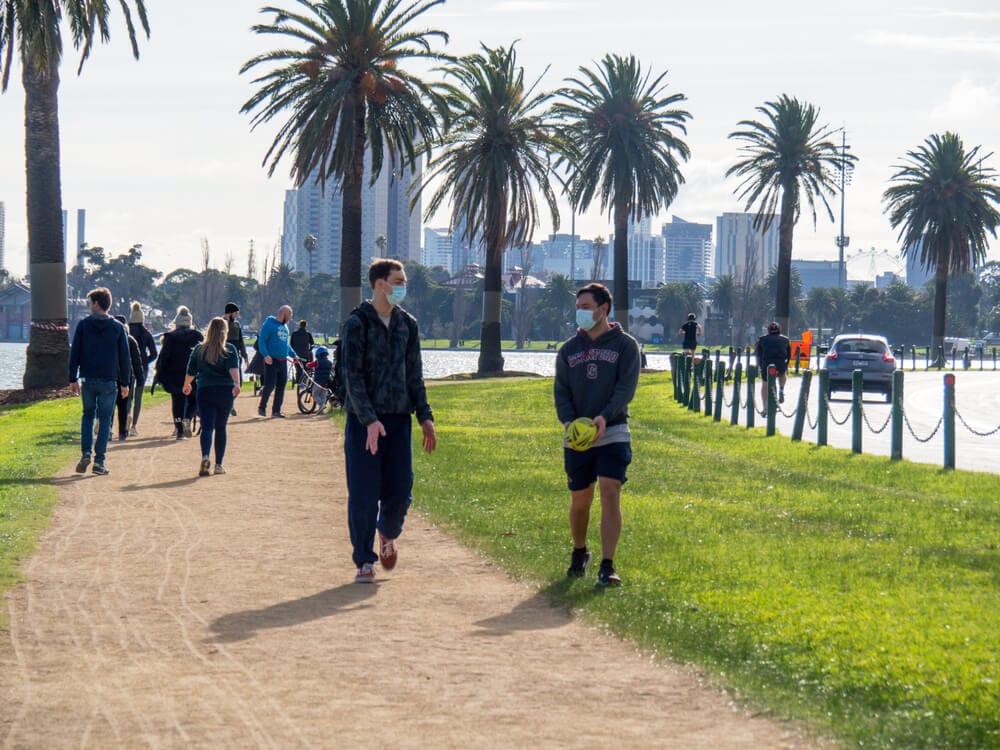 We target three rules: public health services, Australia Vaccination program, and TTIQ: Trace, trace, Isolate, and Quarantine.
20-25% of people stay in the queue for the testing procedure for less contact of Virus, all we do rapid antigen testing for avoiding ques.
And We must all do with a Booster dose for healthier and support the economy from the vast spread of the Virus.
New Zealand Dollar: NZ Consumer confidence data boosted up and US President's Joe Biden speech
AUDNZD is moving in an Ascending channel and the market has reached the horizontal resistance area and higher high area of the channel.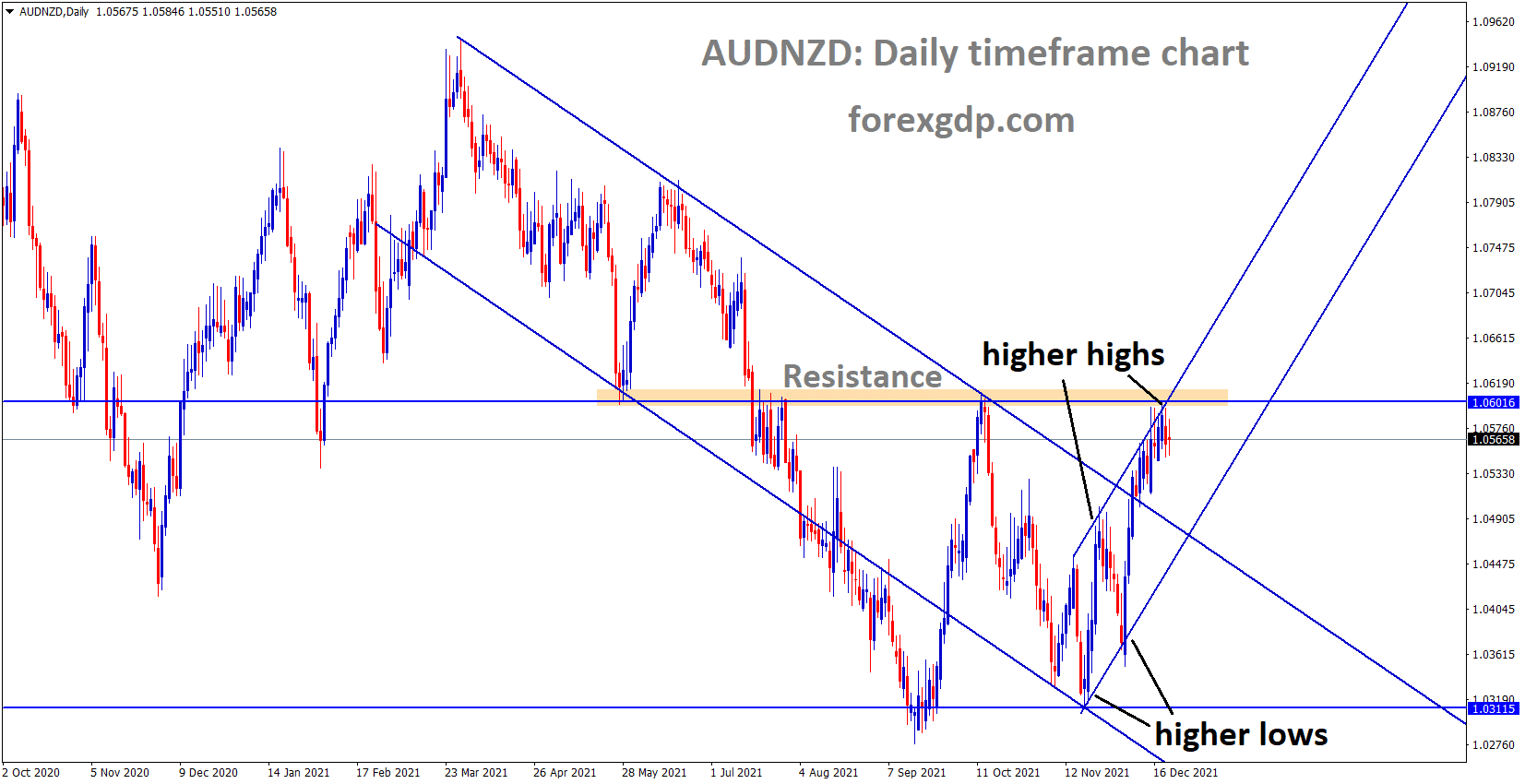 New Zealand consumer confidence data for November shows 98.3 from 96.6, which is  1.8% increase on a month-on-month basis.
But Survey shows no change in inflation expectations.
And House prices fell to 5.3% from 5.9%. Overall Domestic data shows a positive signal for New Zealand Dollar.
But Omicron Variant remains questionable for New Zealand Economy.
US Joe Biden speech yesterday, every people must be safe in Christmas celebrations and must ensure with a Booster dose for less impact of Omicron Virus.
Swiss Franc: US FDA approved the Pfizer pill
GBPCHF is moving in the Box pattern and the market has reached the Horizontal resistance area.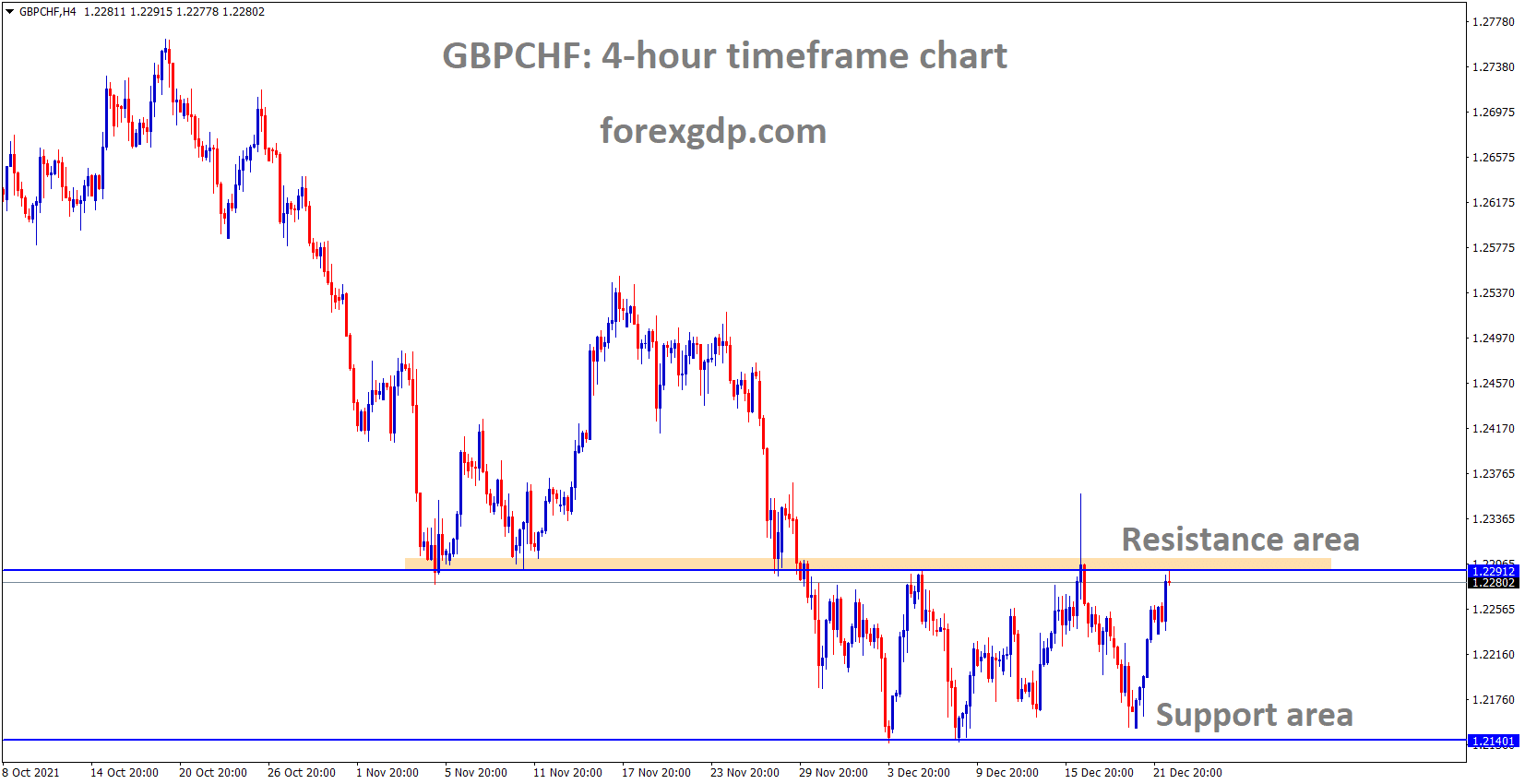 Swiss economy shows most Omicron variant cases and tight measures to control, and Booster Dose will be provided for public soon in next year onwards.
The Swiss economy shows the worst inflation numbers in 30-year history, and SNB is planning for selling Swiss Francs to control the value of the Swiss Franc.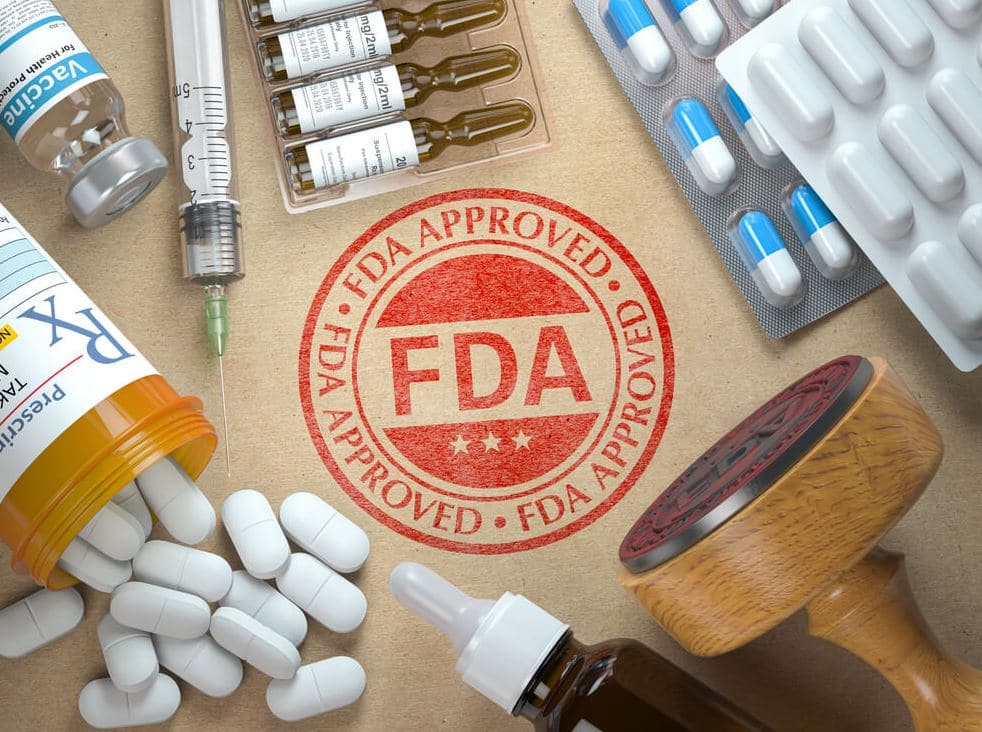 US Food and Drug Administration approved the Booster dose of Pfizer and Merck Covid-19 pills this week. This news helped the US Dollar to improve more further.
And USDCHF opened higher today after the US FDA's Omicron Pills approval started this week.
---
Don't trade at your free time, instead trade the markets only when there are confirmed trade setups.

Get confirmed trade setups here: https://www.forexgdp.com/buy/