Gold: US CPI and US Retail sales drag down Gold prices
XAUUSD Gold price has reached the Higher high area of the channel and the market gets consolidation at the top of the channel.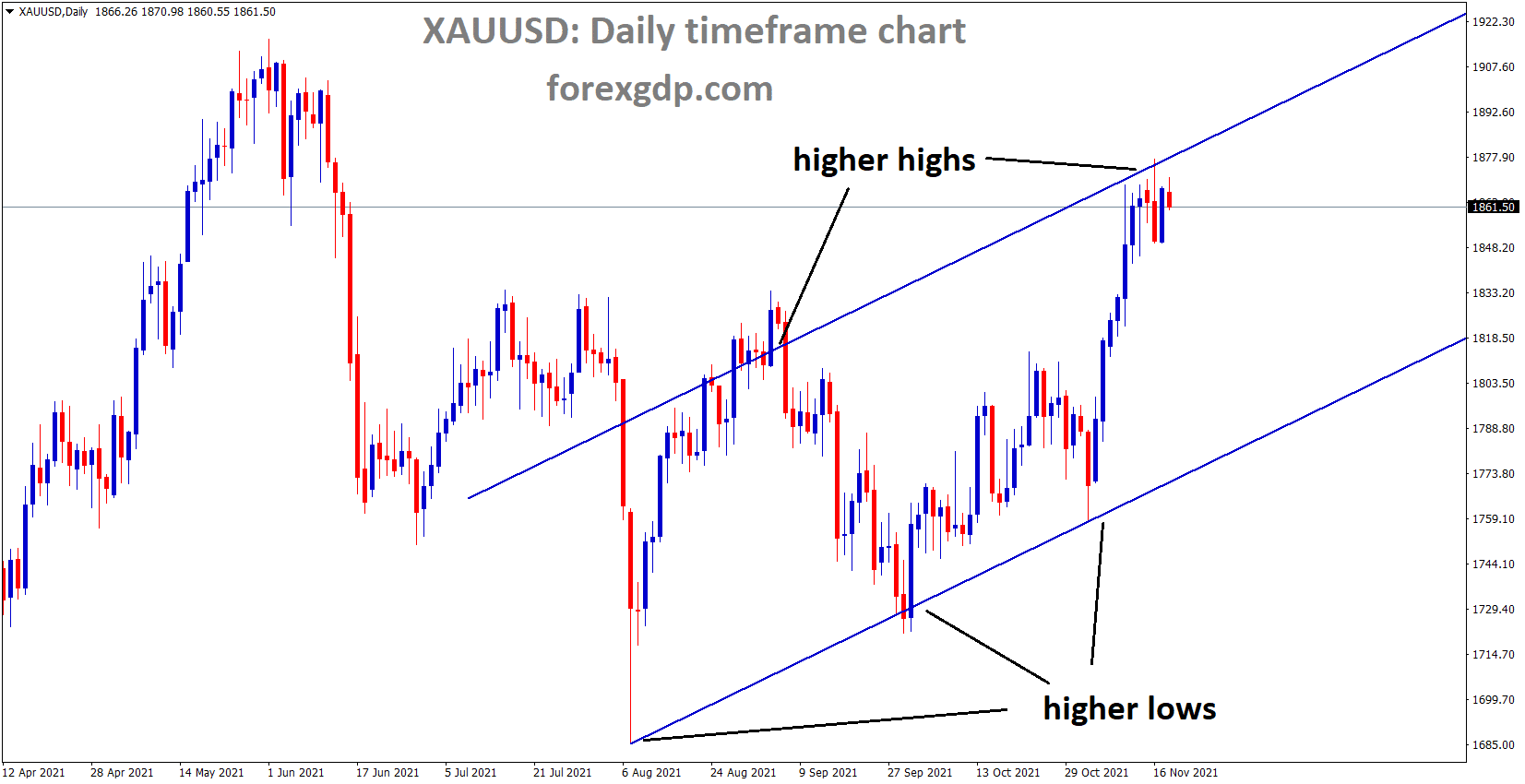 Gold prices remain lower after US Dollar got boosted by Last week US CPI data and US retail sales data.
Now investors waiting for FED to do rate hikes to compensate for inflation which hit 30 years high.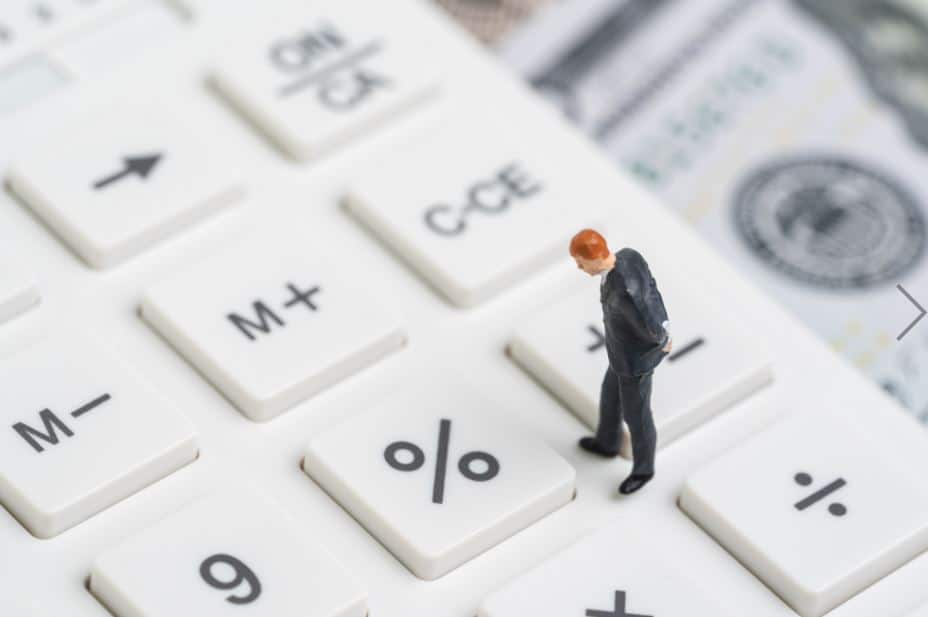 And Wages of employees is not compromised with Consumer price inflation, so liquidity must slow down the economy, then only inflation prices will come down.
And Hedge currency Gold seems more demand from investors as the US inflation rate increases month on month.
US Dollar: US initial Jobless claims forecasted
USDJPY has retested the broken area of the Descending channel and market now consolidation at the retest area.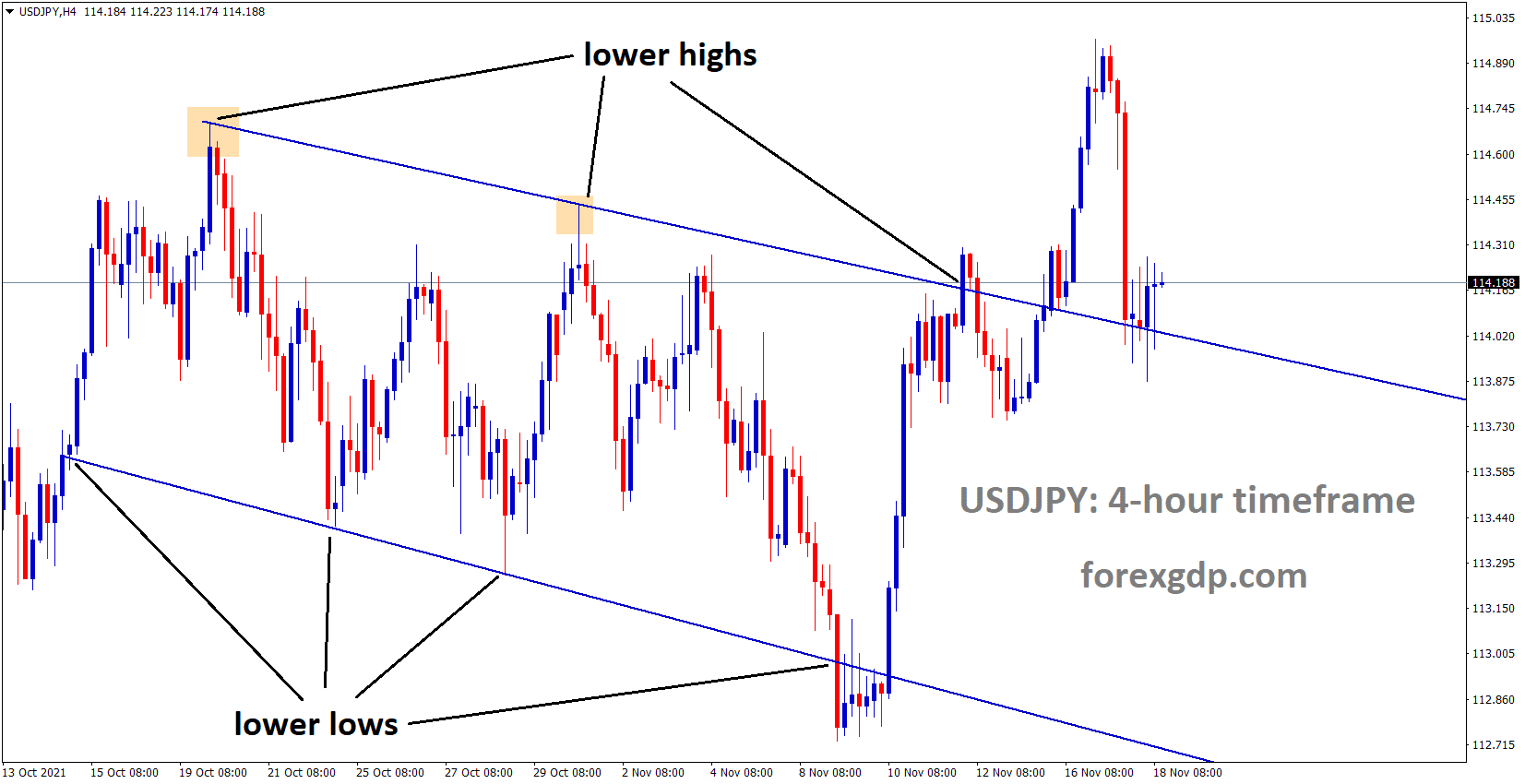 US Dollar makes higher high in recent days as Domestic data performed well.
Now US initial Jobless claims data in the table; any positive outcome will support US Dollar.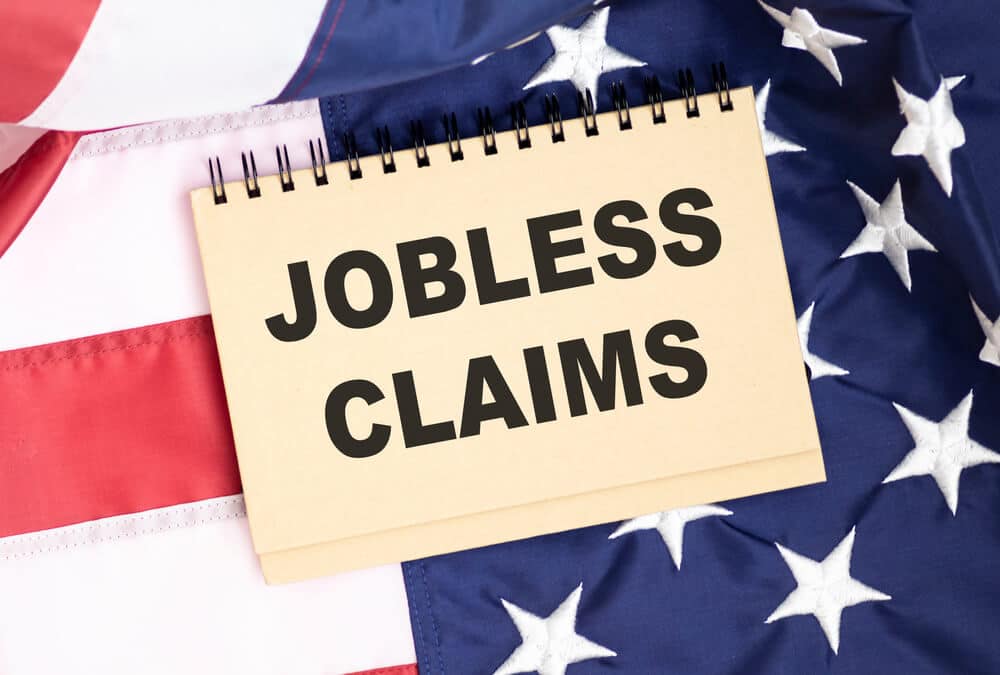 And FED will do rate hikes in early 2022, and inflation rates have been soaring higher in the last 30 years.
10-year US Treasury bond yield lower to below 1.60% and fell 3% from highs.
So, US Treasury yields fell lower as US Dollar will become weak in the upcoming months.
White House gives a good outlook on the US Goods Supply chain
White house reported US Good supply chain working better, and the maritime shipping sector should use all tools to free and fair competition.
US Justice Department is ready to aid FMC Federal maritime commission in promoting free and fair competitions.
And Congress must take transparency steps with the Maritime sector to improve exports and imports of Goods.
October data shows goods moving from L. Long beach ports increasing.
White house said Retailers must revise goods at fair prices from ships.
EURO: Covid-19 cases higher in Germany
EURUSD is moving in the Descending channel and the market now rebounding from the lower low area of the channel.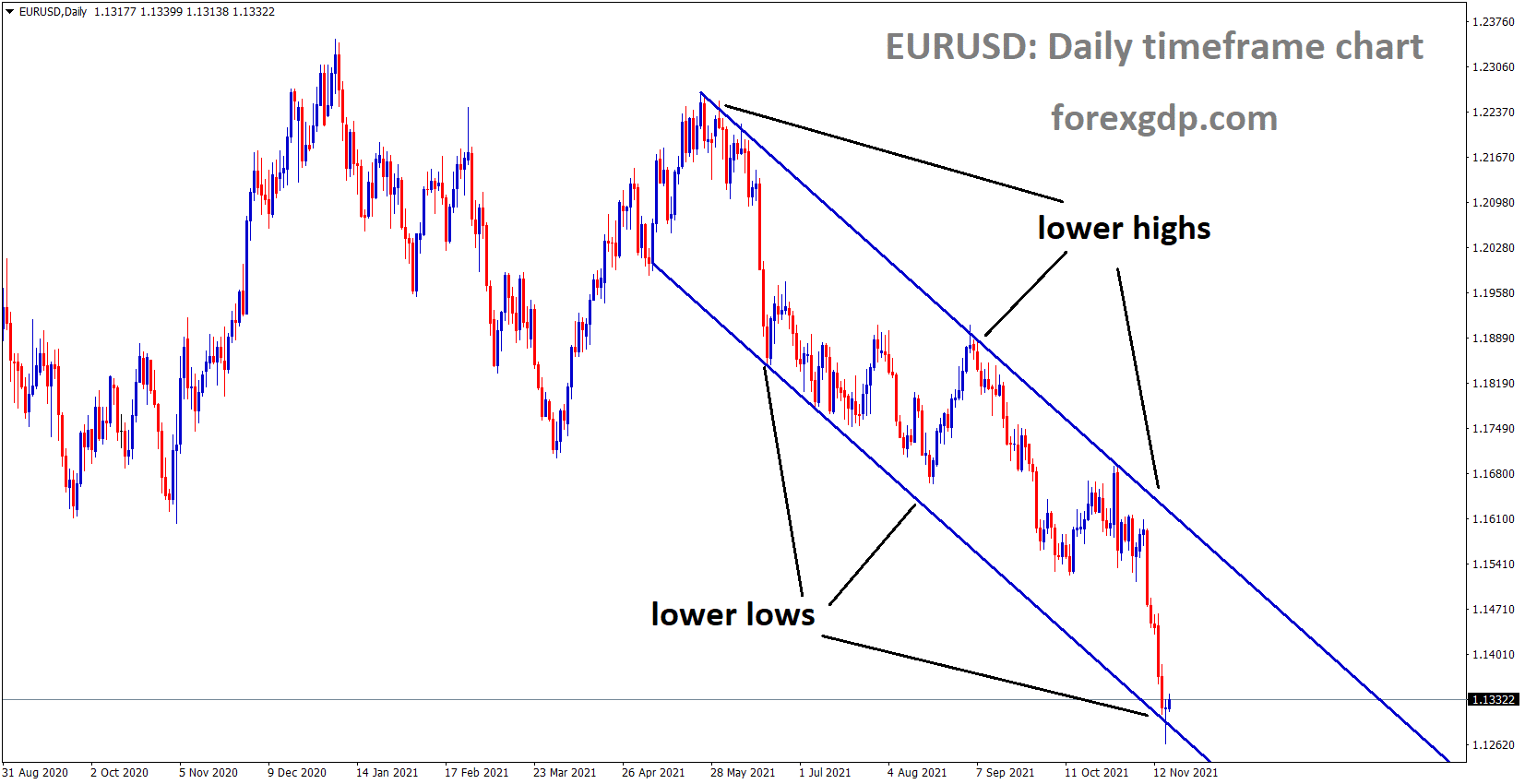 Eurozone faces more cases in Germany and Austria because 30% of adult populations are unvaccinated people.
EURUSD will face tough support for the 1.12500 area if breaks, then it finds the subsequent support of 1.10 in next year if Covid-19 cases continue to increase.
The inflation rate in Eurozone came below expectations of 2.1% to 2.0% as Core inflation report.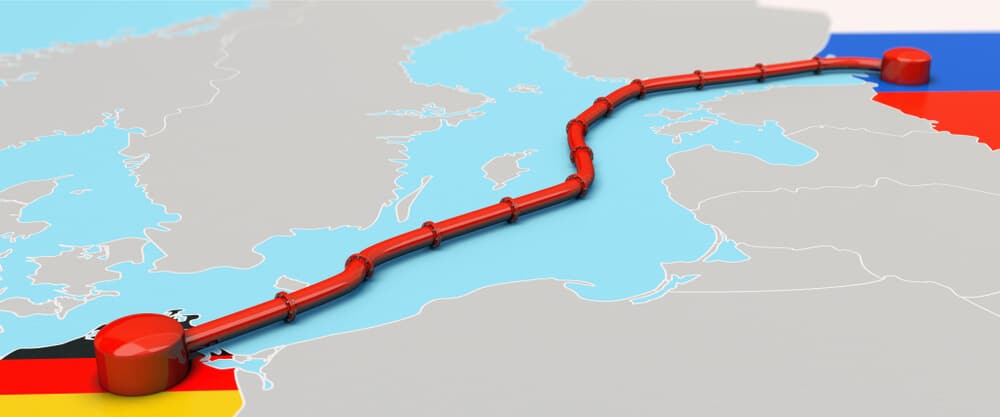 And Germany stopped the Flow of gas pipelines from Russia due to proper regulations done.
ECB made clear on Monetary policy tool and no hurry for rate hikes until 2022 and keeps patience, inflation higher is transitory in their view.
UK POUND: UK CPI data-pushed UK Pound higher
GBPCAD has broken the Descending channel and stands above the previous resistance area of the channel.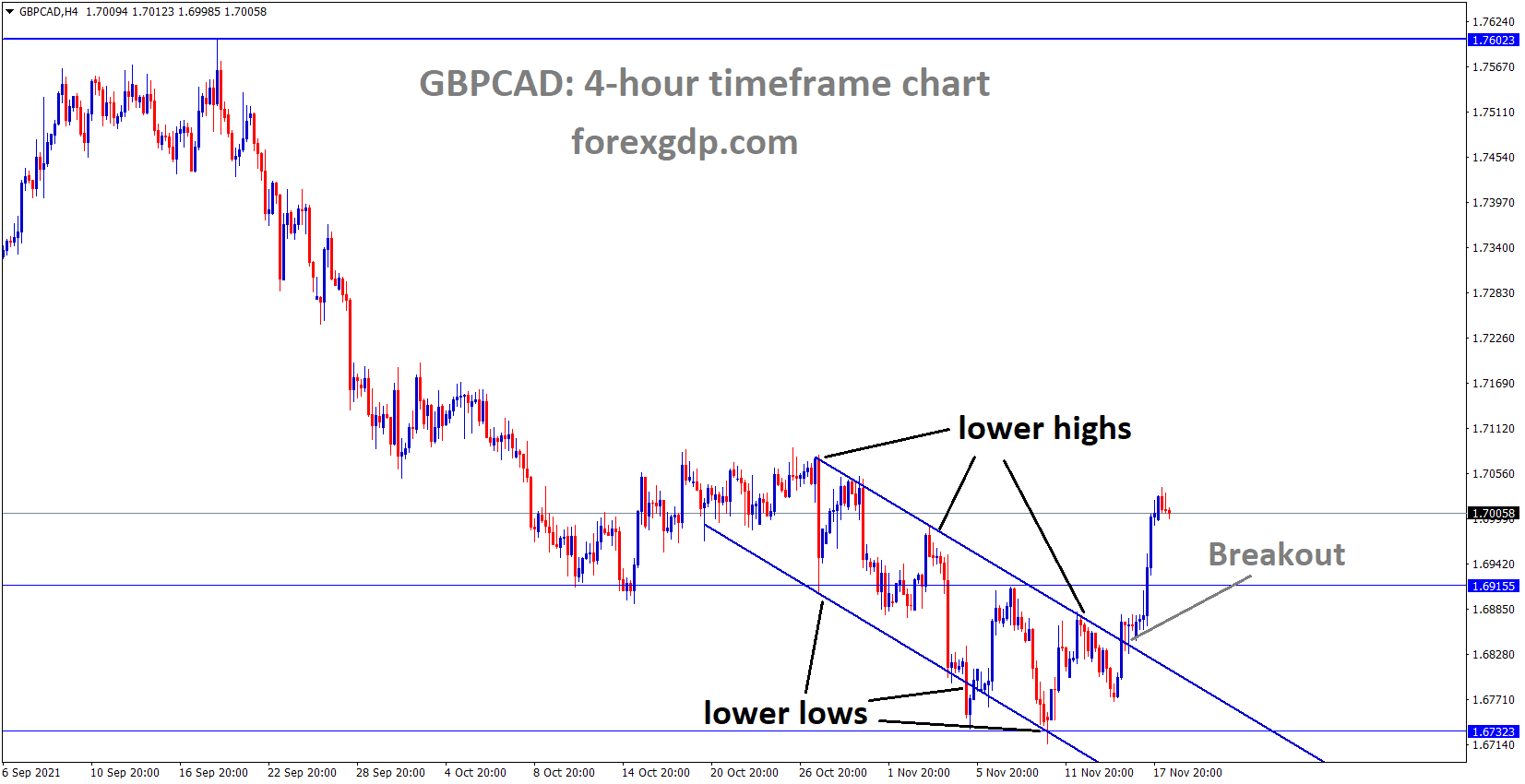 UK Pound makes higher after US CPI data printed higher this week.
UK Retail Sales data came below expectations, but Job numbers came at above expectations.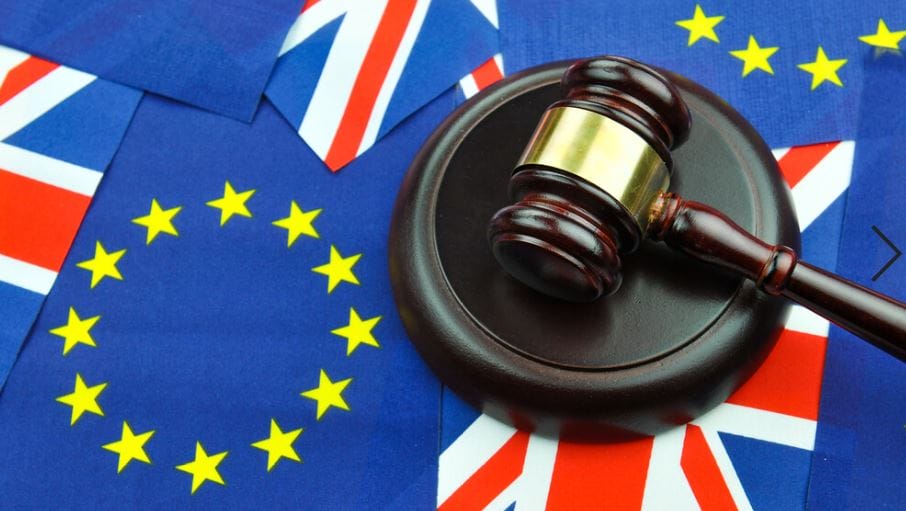 EU and UK talks on Northern Ireland Protocol is progressing, and any positive results will help UK Pound to shoot higher.
But UK has planned to trigger article 16 if the EU does not compromise with the UK on NI Protocol.
And Bank of England maybe do rate hikes in next meeting is the confidence in investors minds and keeps bullish view on UK Pound.
Canadian Dollar: Canadian CPI data printed in line with expectations
USDCAD is moving in an Ascending channel and the market now stands near to the top edge of the Ascending channel.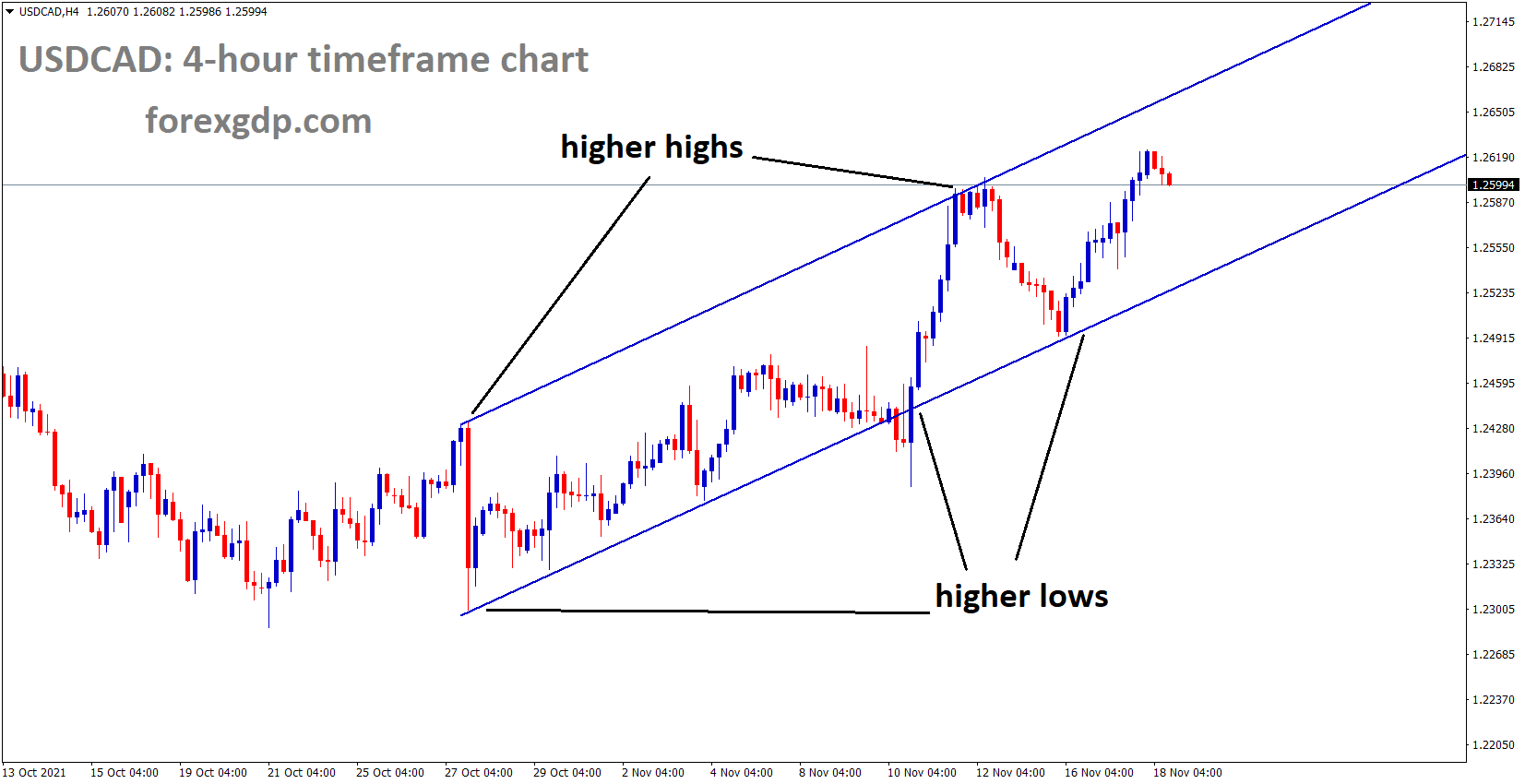 Canadian CPI data was published at 4.7% versus 4.7% expected yesterday, and Canadian Bond yields went lower after data makes disappointment.
OPEC+ committee said production will be significantly higher in the earlier 2022, and US Energy information administration agreed with OPEC+ decision.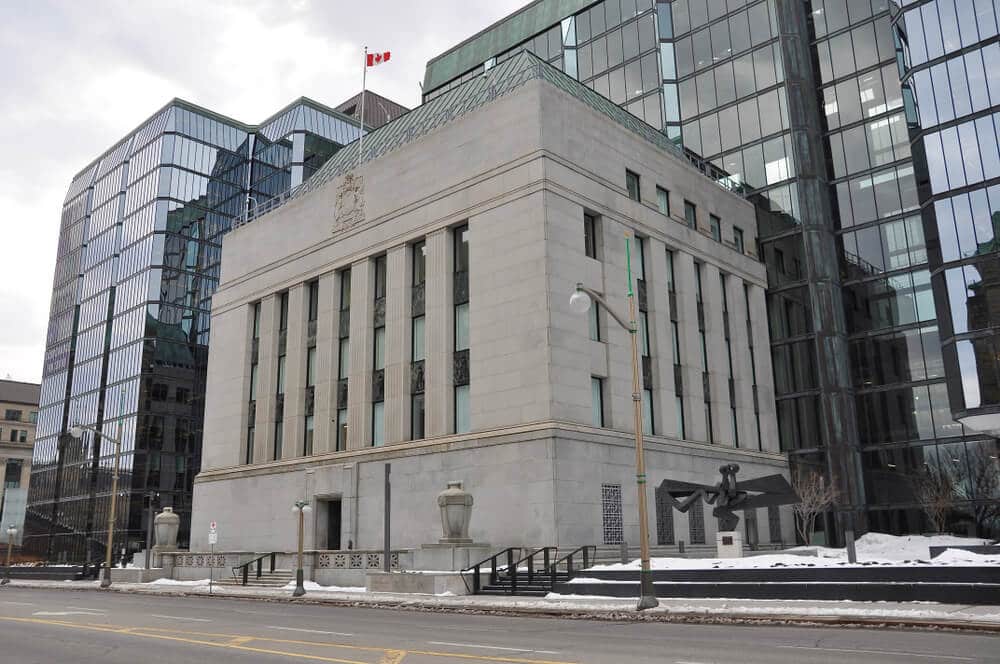 Canadian Dollar is now waiting for the Bank of Canada to do rate hikes in December as inflation and Employment numbers came in line with expectations.
And USDCAD went up 3% from lows after Oil prices slightly fell as OPEC+ agreed to increase production next year.
Japanese Yen: Japan request for increasing supplies to OPEC+
EURJPY is moving in the Bullish trendline and the market has reached the higher low area of the trendline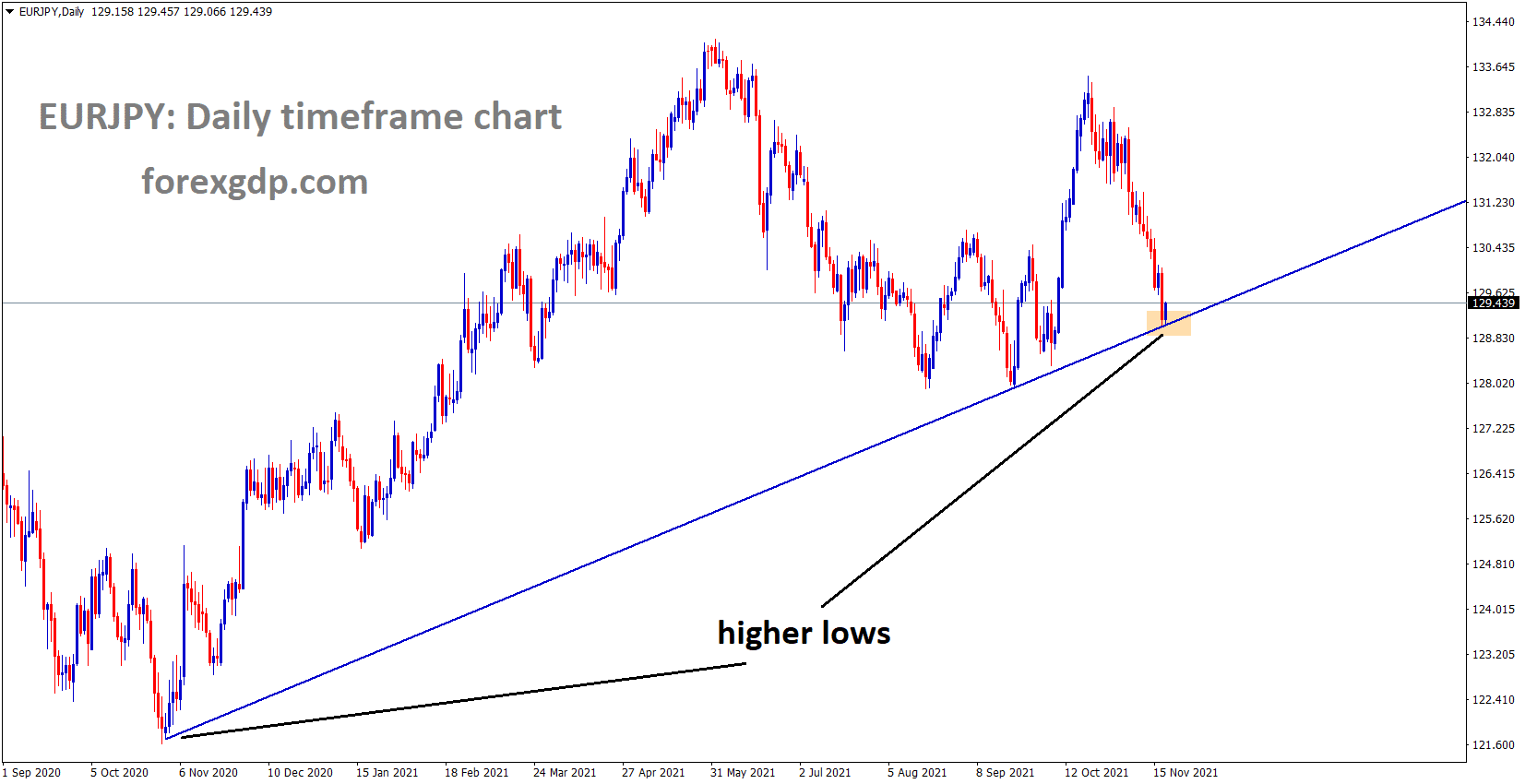 Japan's chief cabinet secretary Hirokazu Matsuno told OPEC nations must increase production with US requests.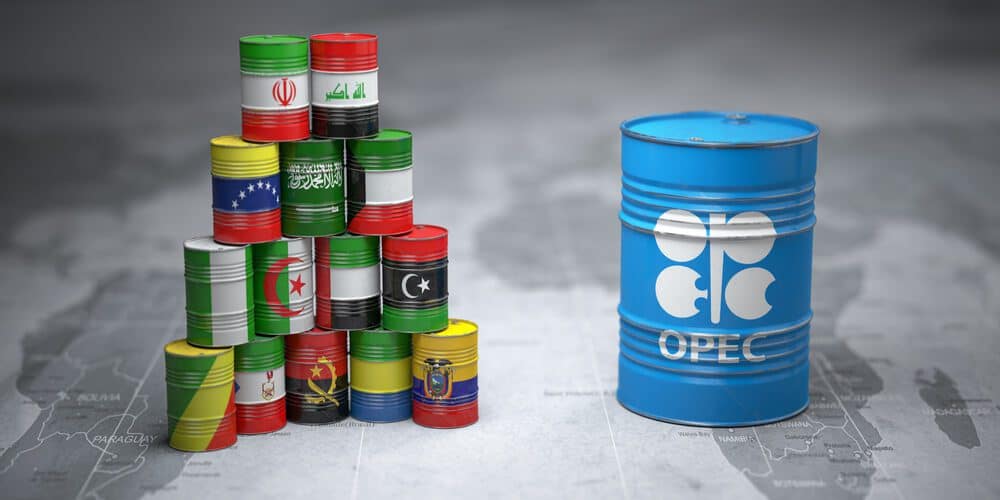 As Japan is facing more oil prices in the economy and OPEC+ must do increasing production to help for reducing oil prices to an average level.
And Forex currency stabilization of the Japanese Yen is a more critical tool for the bank of Japan.
Once Oil prices went down, then some relief for the Japanese economy in manufacturing, industrial and Domestic consumption areas.
Australian Dollar: RBA complete tapering in 2022 end
AUDUSD is moving in an ascending channel and the market has reached the higher low area of the channel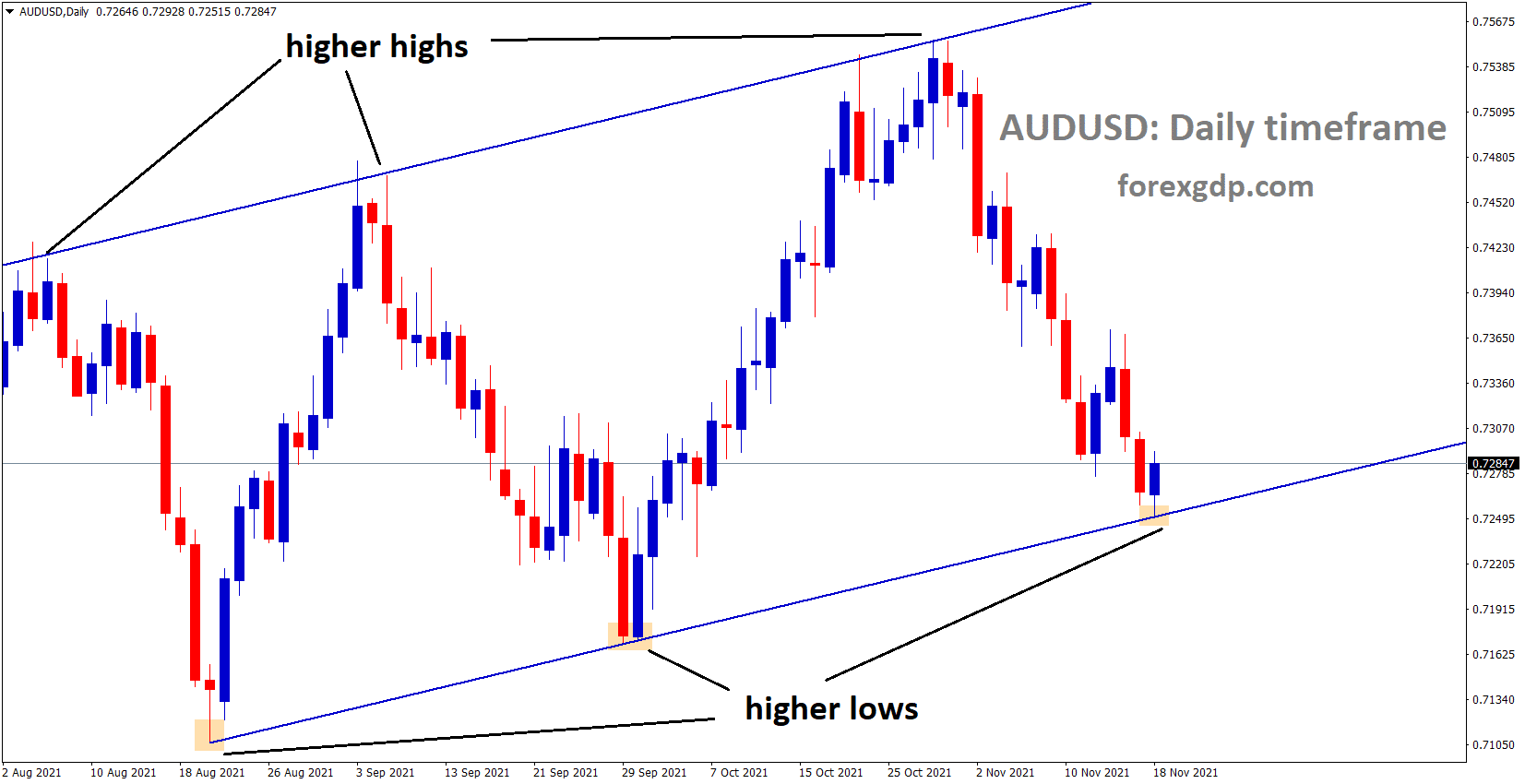 AUDUSD is moving in an ascending channel and the market has reached the higher low area of the channel.
Australian Dollar seems lower as China Domestic data underperformed, and the RBA outlook on monetary policy tools is slower.
And RBA will do tapering completion in next year-end. In 2023 we will see rate hikes as all investors expected.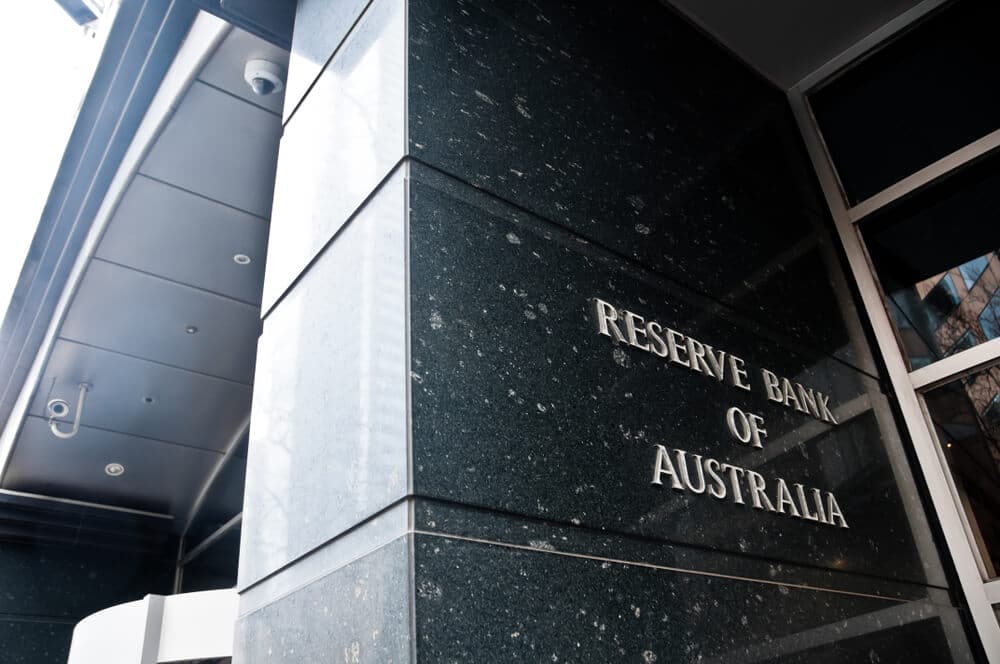 We expected a solid move in the Unemployment number, but wages should not increase with the inflation rate is not guaranteed.
And the inflation rate is 2-3% target in 2022 is RBA view of the inflation rate.
Australian Dollar is in oversold conditions in G10 peers' currencies against US Dollar.
New Zealand Dollar: NZ inflation QoQ beat expectations
EURNZD is moving in a Box pattern and marker price has reached the Horizontal support area.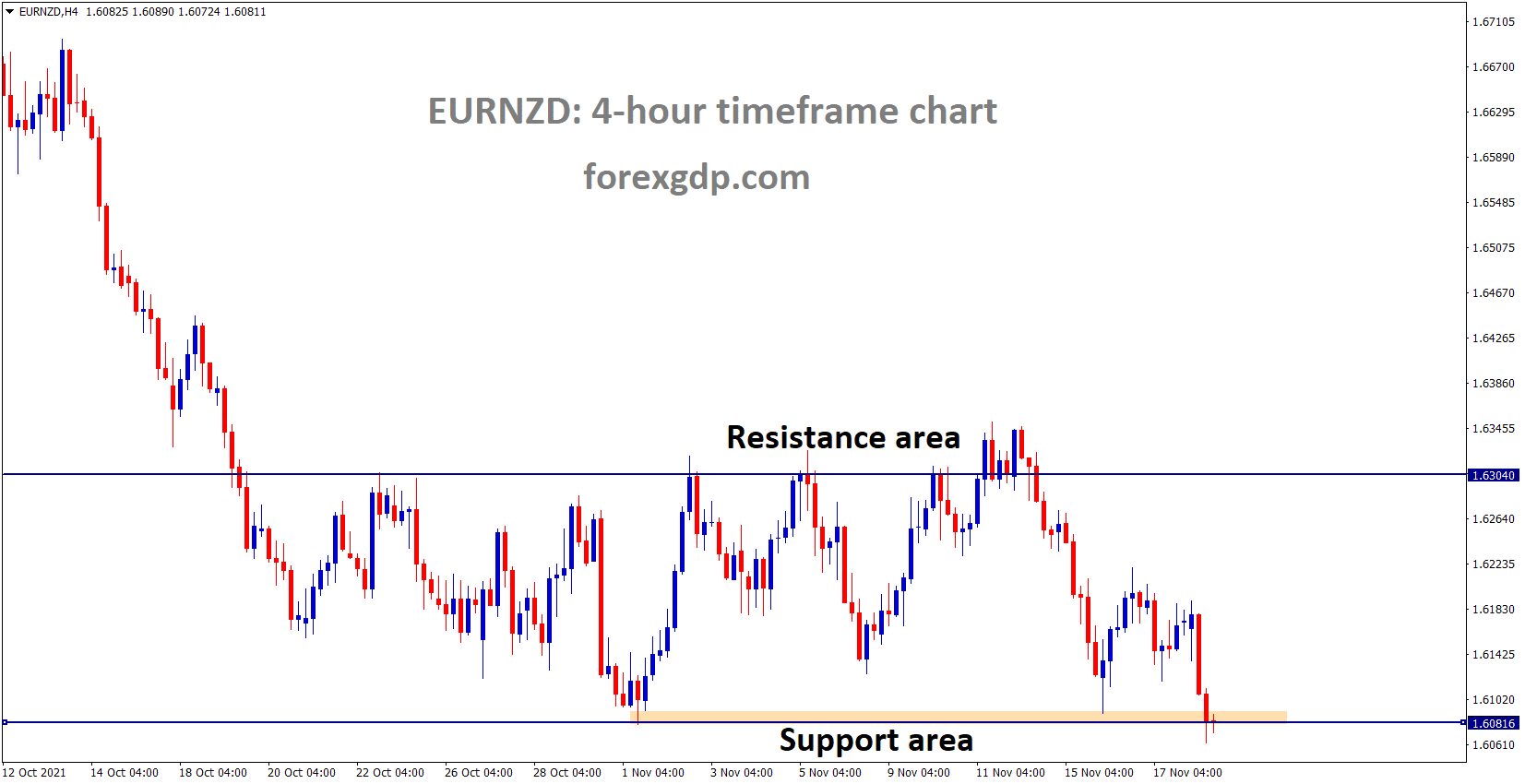 New Zealand expected inflation data of  QoQ 3.0% printed versus 2.3%, and this remains critical data for next week Reserve bank of New Zealand Monetary policy meeting.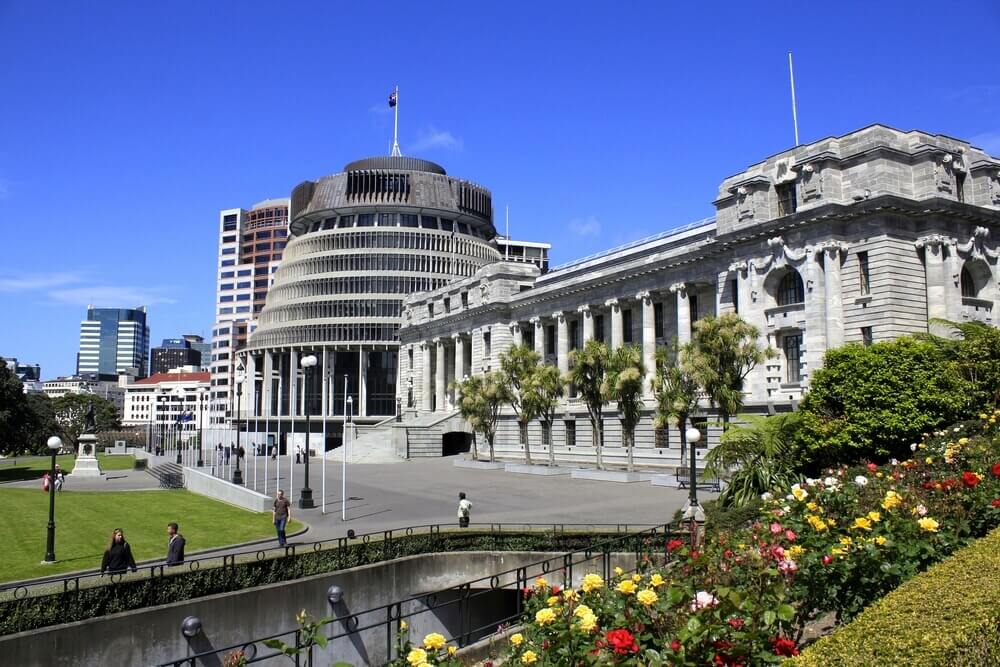 And 50bps rate hike is expected in this monthly meeting because inflation and employment numbers are within a goal of RBNZ.
New Zealand Dollar is sensitive to Chinese data, and Auckland gets released from lockdown on December 15, and due to Christmas eve, more regions in New Zealand now planning for releasing lockdown.
US Dollar moving in bullish every day as US Domestic data performed well, and New Zealand Pairs are slightly lower in correction as US Dollar stronger.
Swiss Franc: Swiss zone faces higher inflation
USDCHF is moving in the Symmetrical triangle pattern and the market fell from the top of the triangle pattern.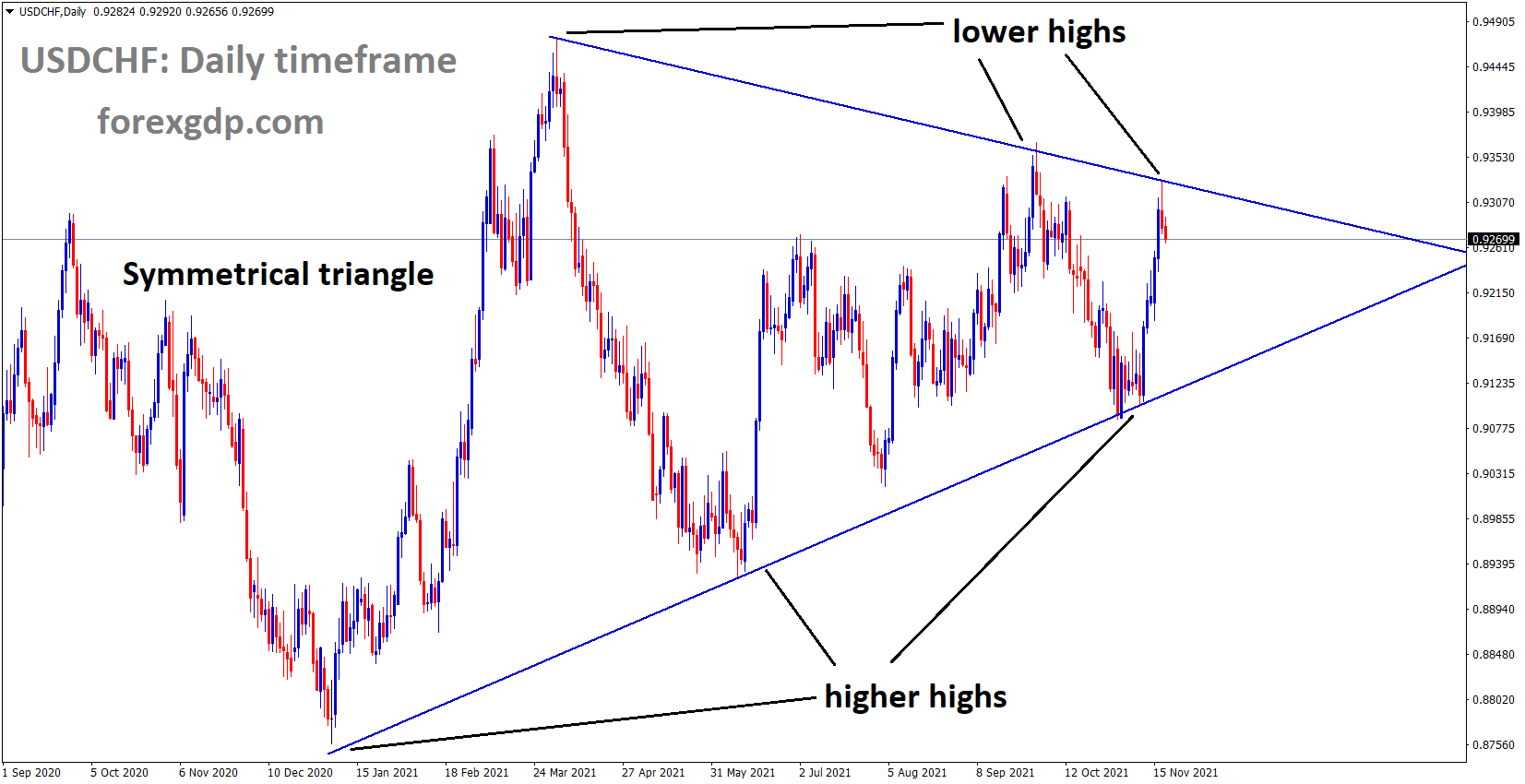 The Swiss zone faces tough inflation pressures, and rates were increased to 0.30% from 0.20% in October.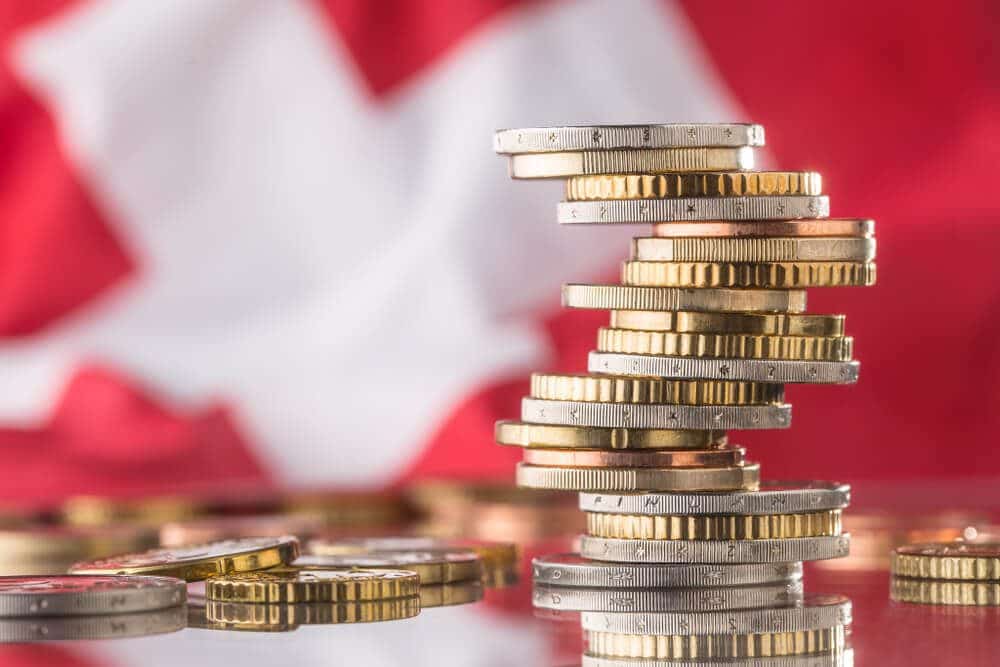 And Swiss national banks must intervene, and a quick decision must be taken to avoid overinflation in their own country.
Next week Swiss zone import-export data, industrial output and Trade balance numbers to watch.
And Covid-19 cases increasing in Eurozone and Swiss zone have to control the inflation rate by making a proper decision.
---
Don't trade at your free time, instead trade the markets only when there are confirmed trade setups.

Get confirmed trade setups here: https://www.forexgdp.com/buy/