US dollar recovers from lows after the reappearance of second wave coronavirus, Europe nations again tighten around 10 PM people on bars and restaurants as well as other measures.
FED move on the economy is widely expecting stimulus measures from congress policymakers remains in doubts, investors turned their minds to safe assets like the US dollar after the worry of the second wave.
Gold & Silver Price Falls
Gold is moving in a descending channel now.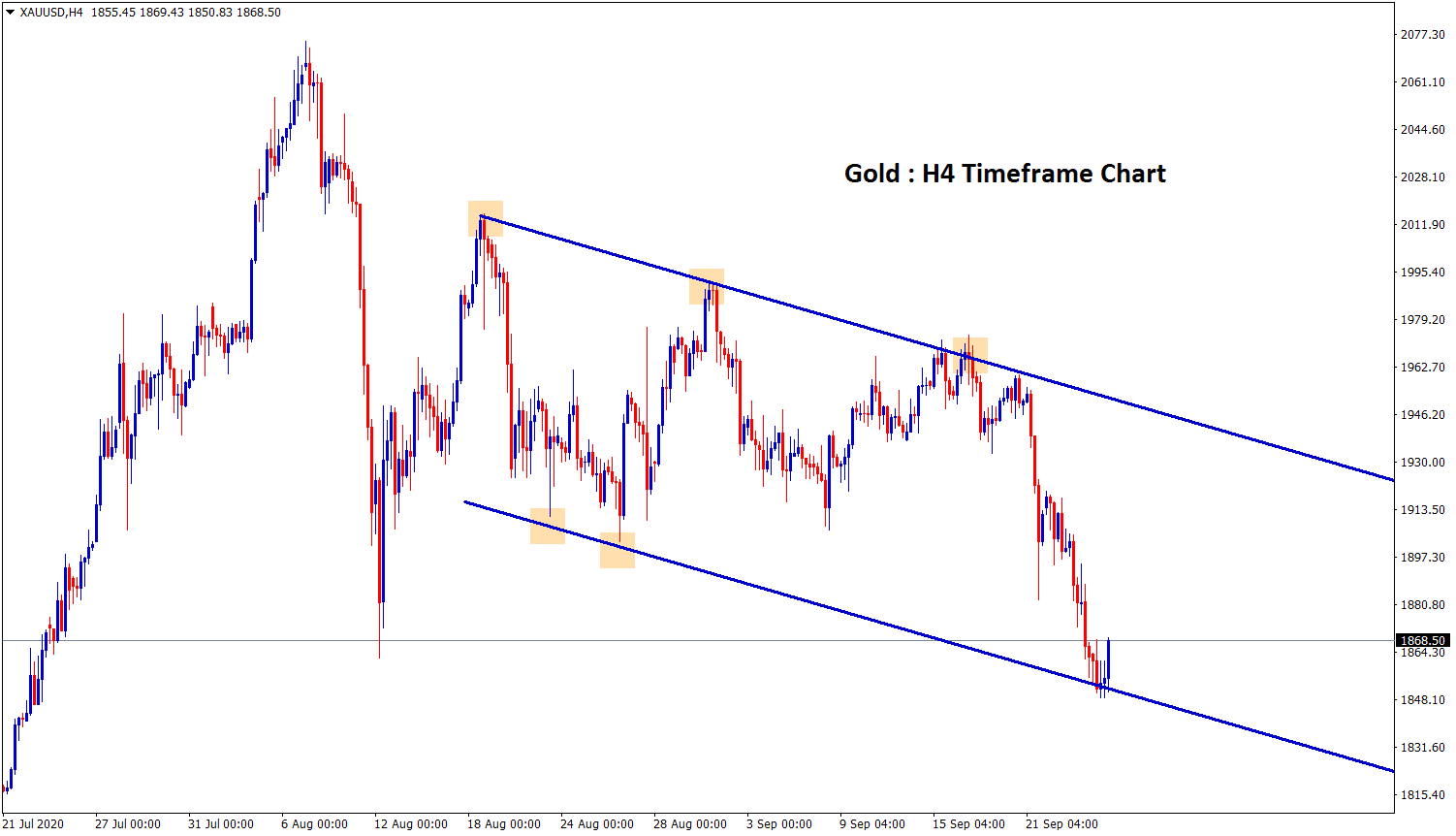 However, the Trend reversal is not yet confirmed. we are in a correction mode.
Gold will rise up again if correction ends soon.
US congress policymakers failed to deliver Stimulus to the economy, this will affect Gold prices and silver prices to fall more, US-China tensions and increasing pandemic in Europe nations would make commodity items to profit booking mode.
Federal reserve policy of targeting inflation target to 2% and the unemployment rate to a stable level would make commodity prices cheaper over US dollar strengthening.
Euro and Pound making a correction
EURUSD is moving in a descending channel too in the 4-hour time frame chart.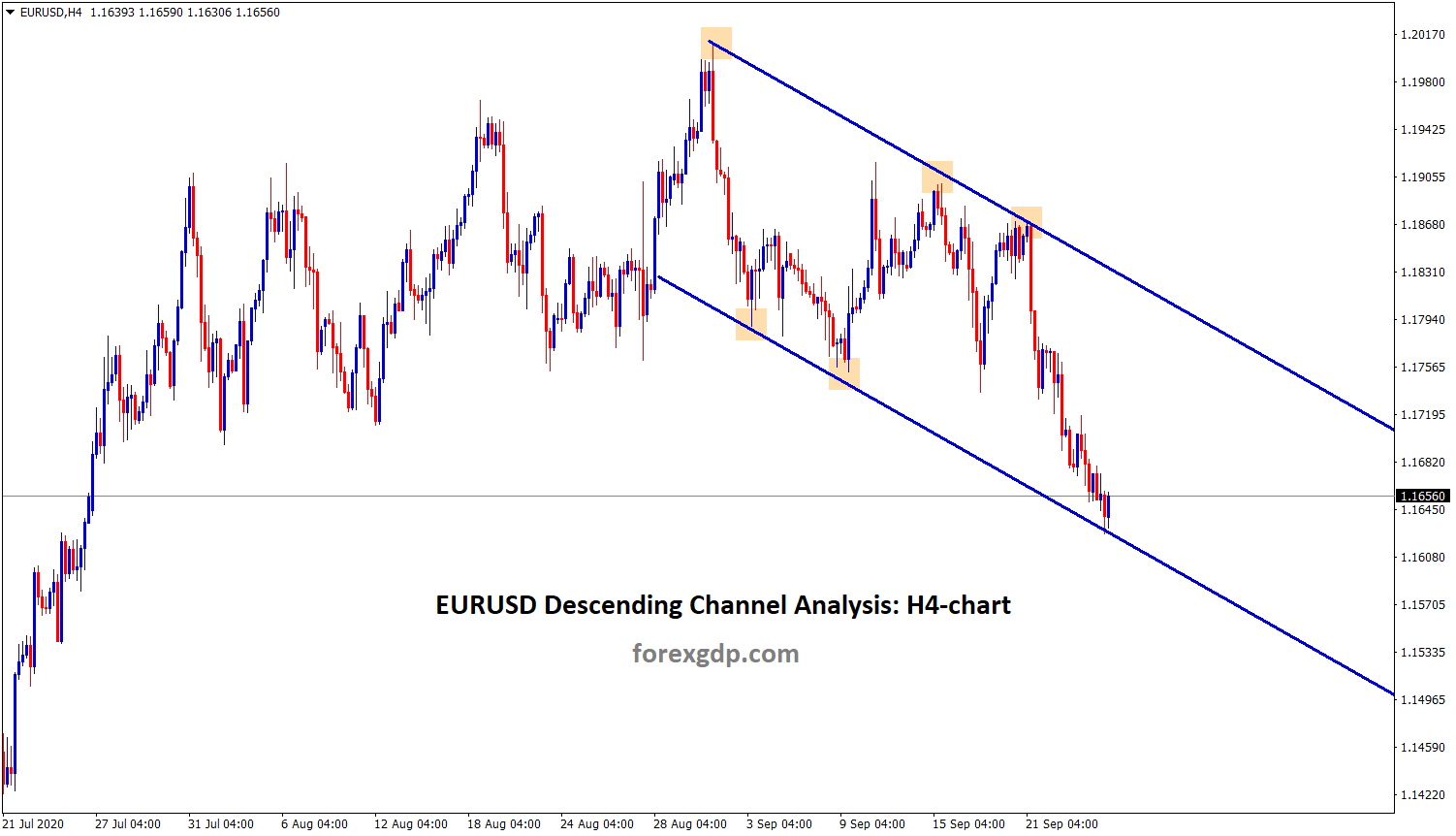 The US dollar gains on Thursday, after signs of an economic slowdown in Europe and the US as a concern of the second wave of virus infections.
The Euro already gets weak by strict lockdowns reimplementing again concerns and today release of German business sentiment.
Pound weakness on Strong US dollar concerns and Today speech led by UK chancellor Sunak on to protect jobs and rising COVID 19 infections.
US dollar strengthens by FED raising concerns on for more financial support for the US economy, but the US Congress makes it unlikely to help such support.
Fears of the second wave of coronavirus in Europe are also supported USD and Investors turned backed to healthier assets.
The US dollar expects to surge in spike as second wave and FED talks on the economy is worsens if Policymakers fails to deliver stimulus measures.
New Zealand Dollar Struggles
NZDUSD formed a double top and starts to fall now.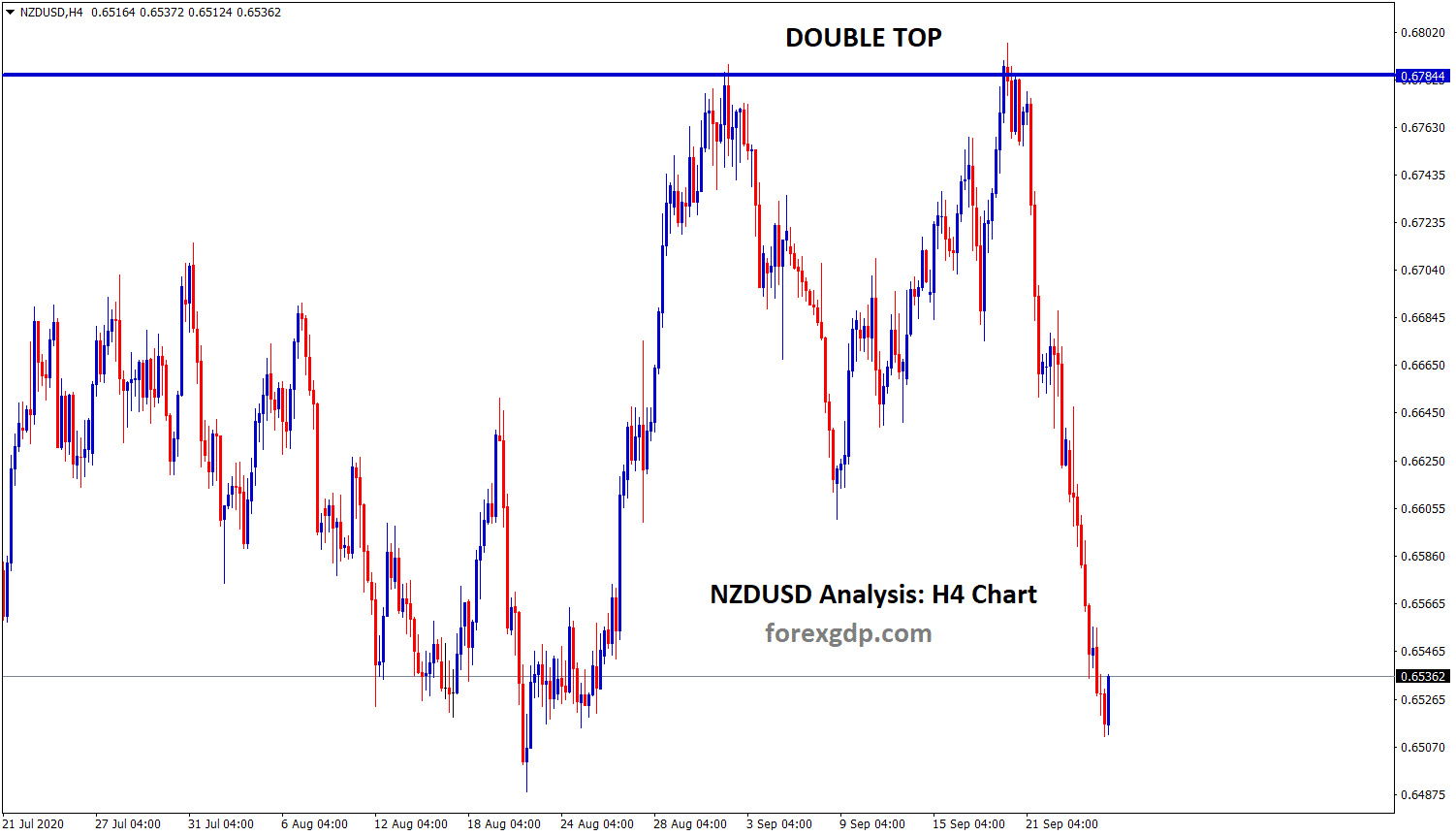 New Zealand dollar remains to struggle to move up as Reserve bank of New Zealand have supported the further stimulus program to the economy.
RBNZ also said to implement conventional tools like the lending programmed, negative OCR rate and purchase of foreign assets, this looks quite away from quantitative easing as the central bank agreed to purchase 100 billion large scale assets programme.
USD is gaining strength just for a correction, it's not a trend reversal.
Soon, we can see a high again on Gold, EURUSD, GBPUSD.
Get Each forex signal with Chart Analysis and Reason for buying or selling the trade which helps you to Trade with confidence on your trading account.
Don't trade all the time, trade only at Best Setup. Join Free now. Let result speaks on your trading account. Start to receive the forex signals now: forexgdp.com/forex-signals/