Gold: US FOMC meeting Minutes Forecast
This week FOMC & NFP (non-Farm payrolls) data will imply the direction of Gold against the US Dollar.
Gold prices are under selling pressure as Omicron variant spread higher and daily 4lakh cases printed, but death issues are lowered.
And US 10 Year Yield hits to higher numbers in six weeks from November.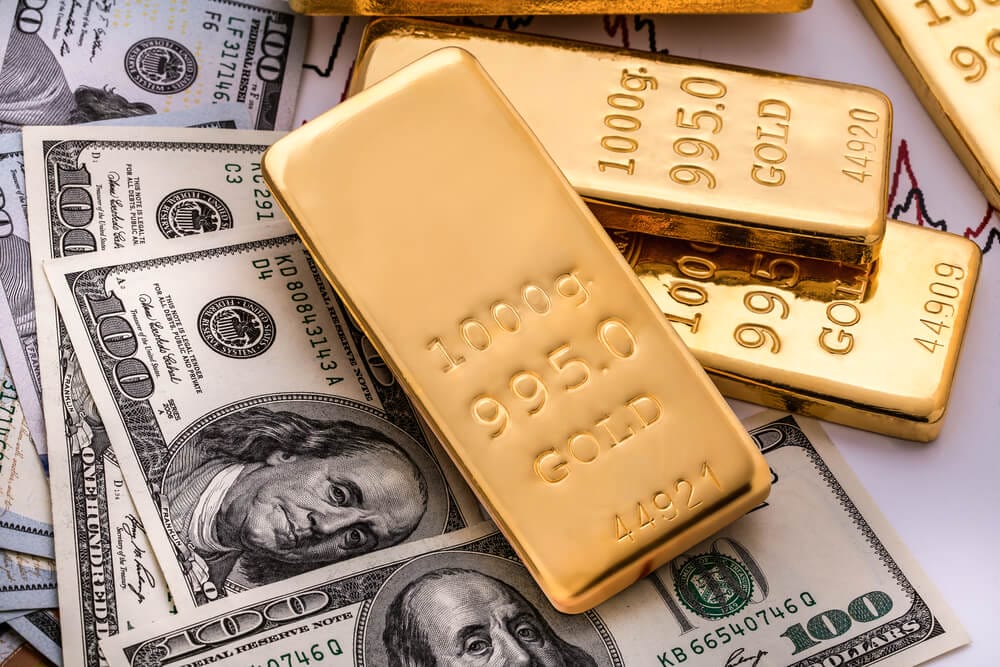 So, Gold prices are less pushed by the higher rate in US Treasury Bonds.
XAUUSD Gold price is moving in an Ascending channel and the market has reached the higher low area of the channel.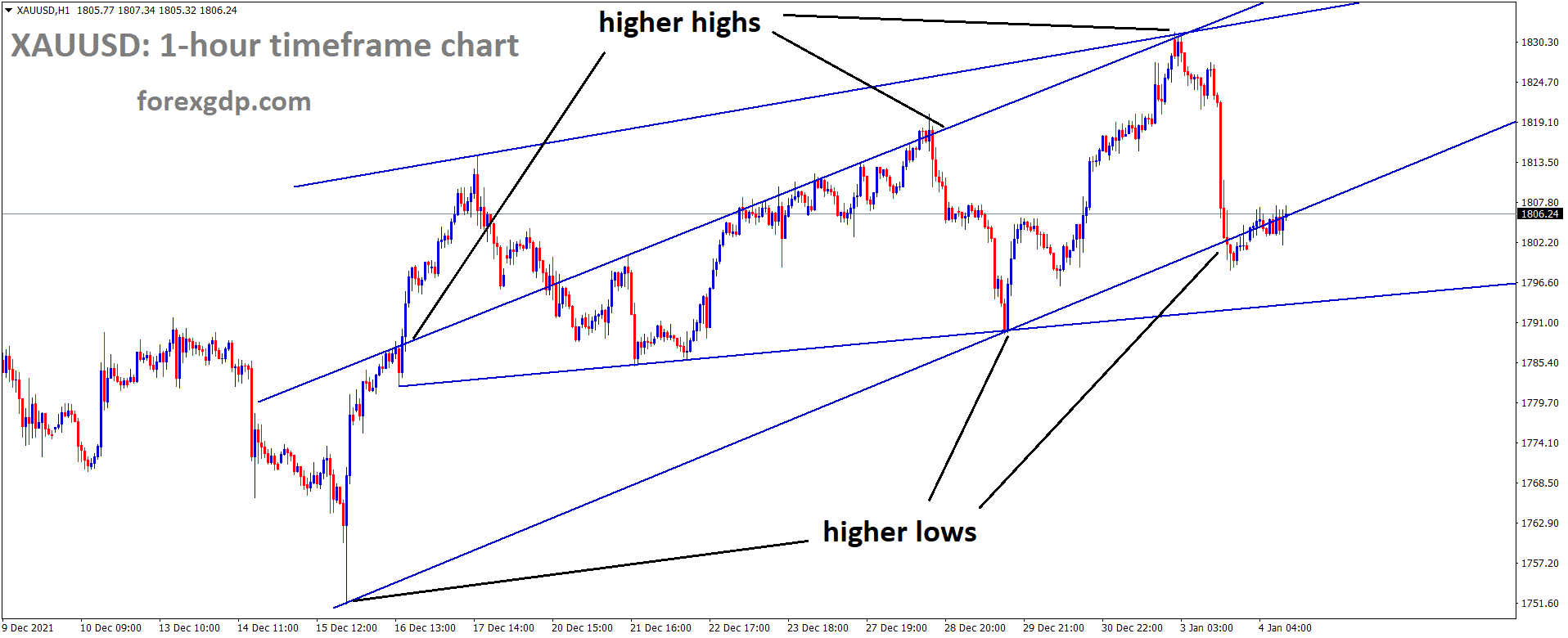 XAGUSD Silver price is moving in an ascending triangle pattern and the market has reached the support area of the triangle pattern.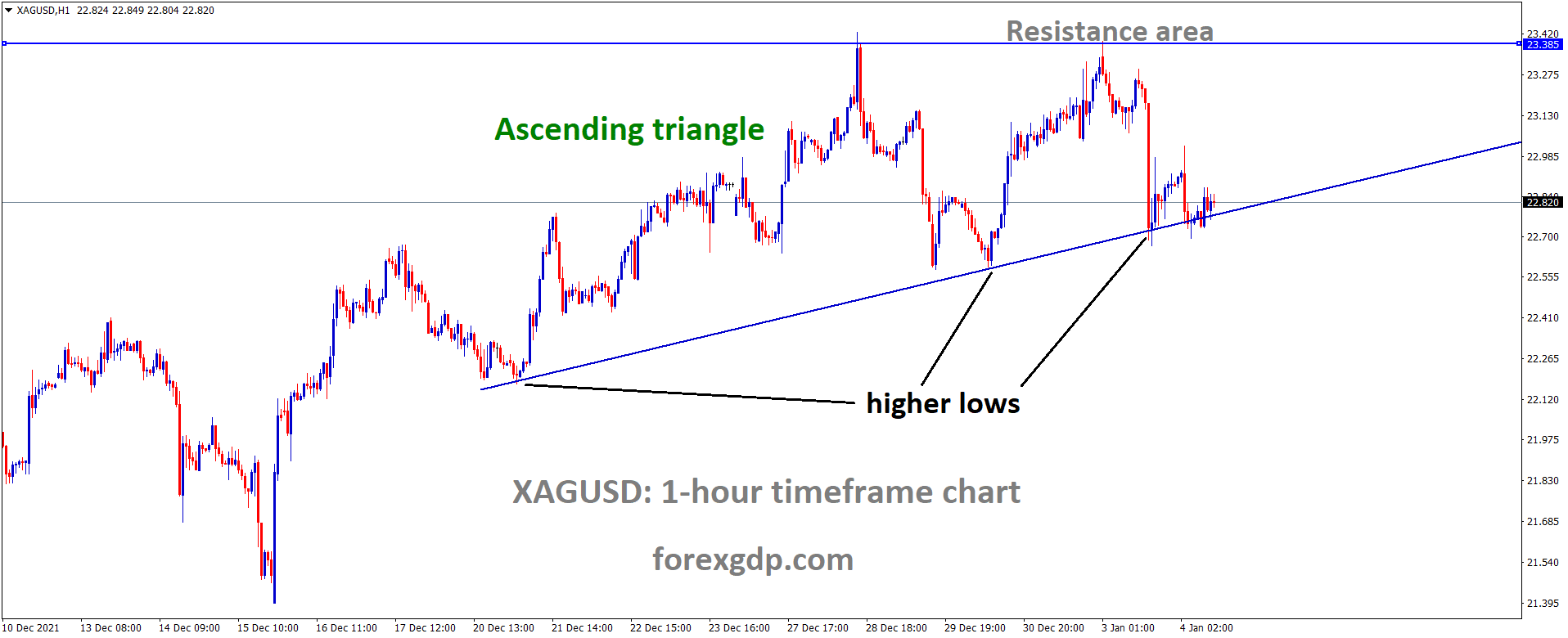 Cases across Globe are higher than expected; proper vaccinations and a Booster dose are the only solutions to kill the Omicron variant.
So now, Investing in Gold is relatively lower than the previous year.
US Dollar: US President Will achieve the Debt ceiling limit deal this month
USDCHF is moving in the Symmetrical triangle pattern and the market has rebounded from the horizontal support area of the pattern.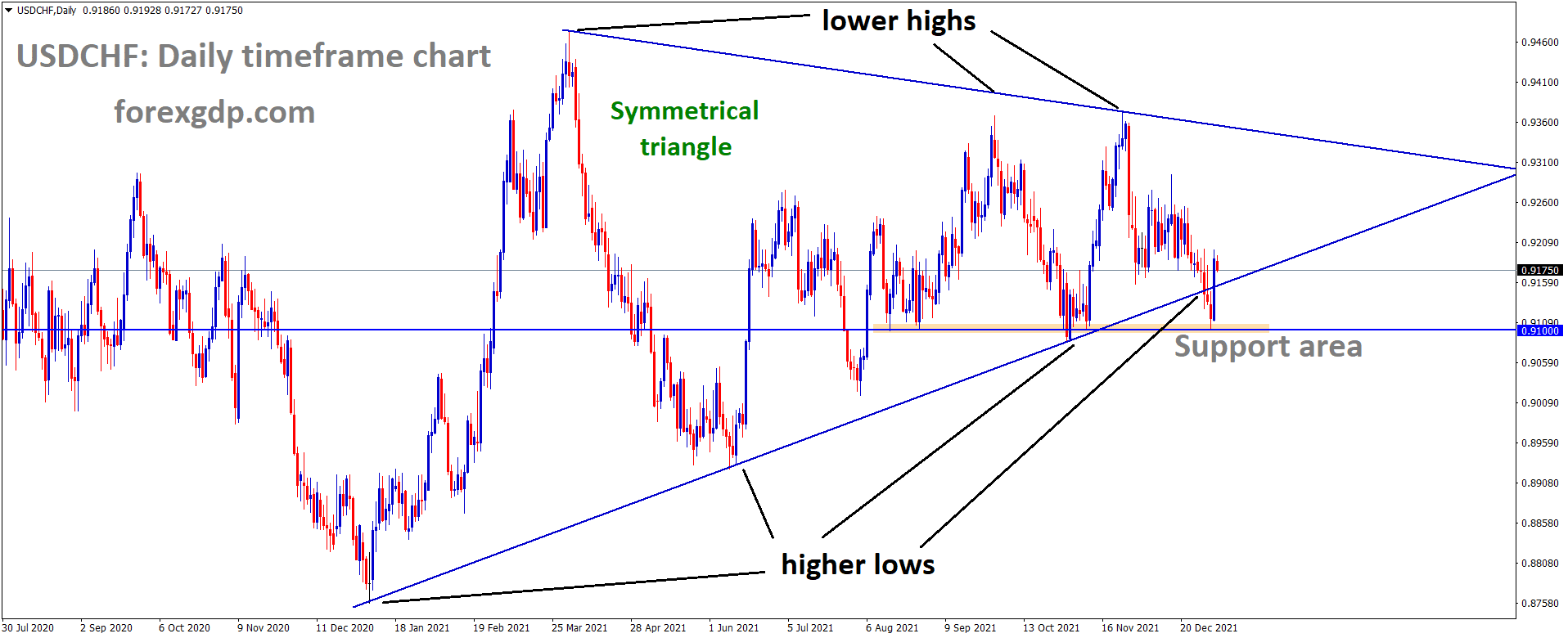 US Dollar faces buying pressure as Omicron variant spreads across the Globe and Deaths are very slow than spread.
And lots of US Domestic data on the table this week, Main events are FOMC meeting minutes and Non-Farm Payrolls.
US President Joe Biden is trying to Push the Trillion-Dollar package to the Economy via Vice President Vote as Tie-Breaker.
If the Debt Ceiling limit were higher, US Dollar would be safe and Higher in the market.
No Lockdowns has Yet announced in the US; proper masks to be worn in social gatherings are instructed.
Euro: German Retail Sales and Unemployment rate came at higher than expected
EURAUD is moving in an Ascending channel and the market has reached the higher low area of the Channel.
German Retail Sales data came at Positive as -0.20% versus -4.9% expected and previous -3.3%.
But Germany unemployment change came at -23K below expectations of -15K and the previous -34k.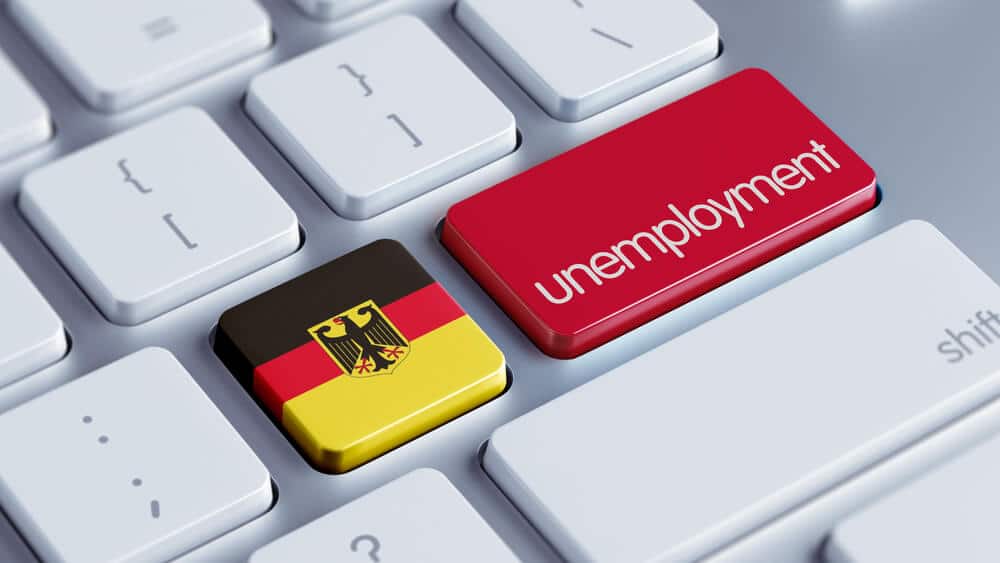 Germany Unemployment rate came at above-expected readings as 5.2% from 5.3% expected.
And Omicron spread in Spain, Germany and France and the US shows Higher numbers in Daily report, Cautionary actions must be taken on by Respective Governments is waiting.
Any Further lockdown in Europe will impact other Business revenues like 2020, so tightening restrictions in social gatherings with proper two doses with Mask will be instructed to people.
UK Pound: Brexit deal with EU still no results found
GBPUSD is moving in the Descending channel and the market has fallen from the lower high area of the channel.
UK Pound makes higher in last one month after US President Joe Biden Trillion Dollar stimulus is in Hold on position after the rejection by Senate member Joe Manchin.
And this is a drawback for US Dollar and benefit for UK Pound in the last month.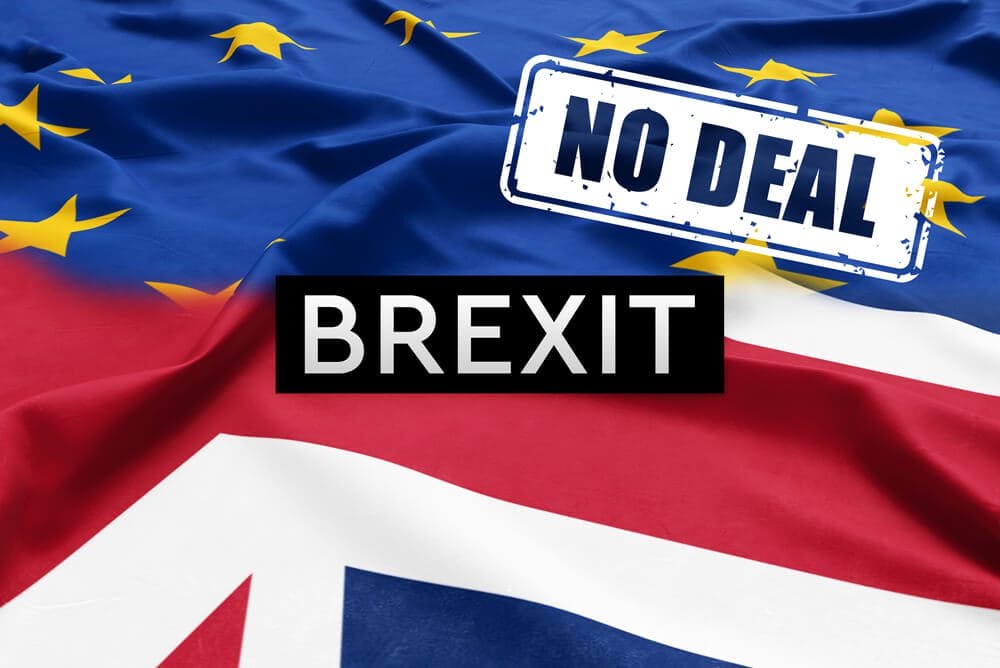 But Now Britain is facing another Brexit issue with the EU on Northern Ireland Protocol, and the UK Might trigger Article 16 on EU, planning progress due to No Results till now achieved.
So, UK PM Boris Johnson will get pressured by my party if he fails to give consent to the Brexit deal with the EU.
Canadian Dollar: Citi Group prediction of Oil prices in 2022
USDCAD is moving in the Descending channel and the market has reached the lower high area of the channel.
Citi Group Commodities strategy head Ed Morse said Oil prices would go First down and then Up in 2022.
For a period, the rally has presented in Oil Prices for Two years since April 2020.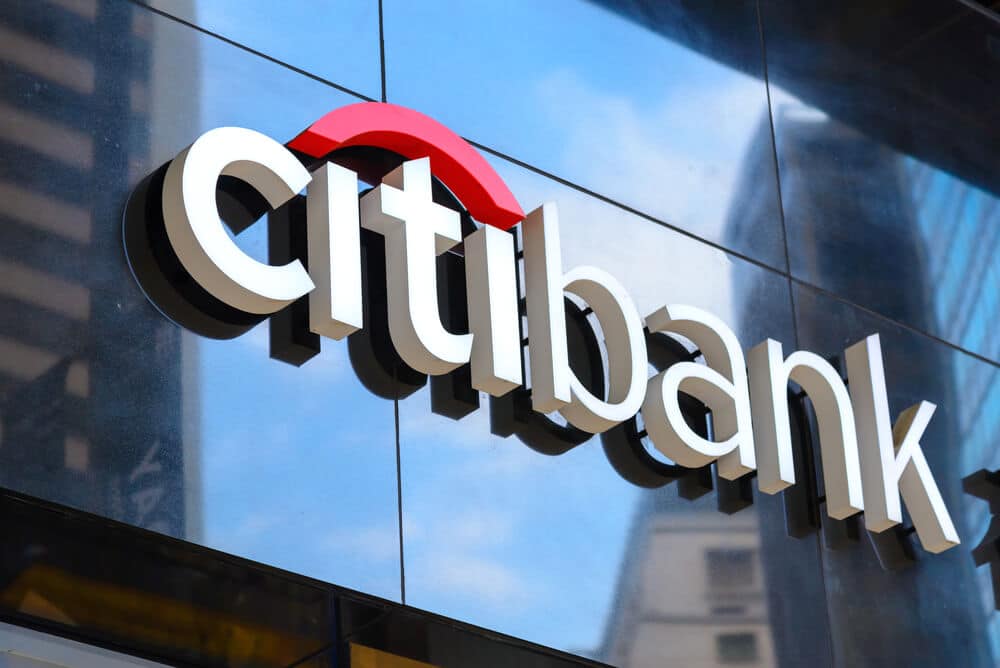 Now Inventories are slowing down, and Enough supply is not met with demand.
Due to this, the Inventory basis increased in the fourth quarter and second quarter of 2022.
So, Oil prices are now lifted to 75$ and then Down by the end of the year.
Canadian Dollar posted more substantial rally against Japanese Yen as 4% up in the last month.
This rally will end or sustain based on Oil prices rally or slow down.
Japanese Yen: Japanese PM Kishida speech
EURJPY is moving in an Ascending channel and the market has reached the higher high area of the channel.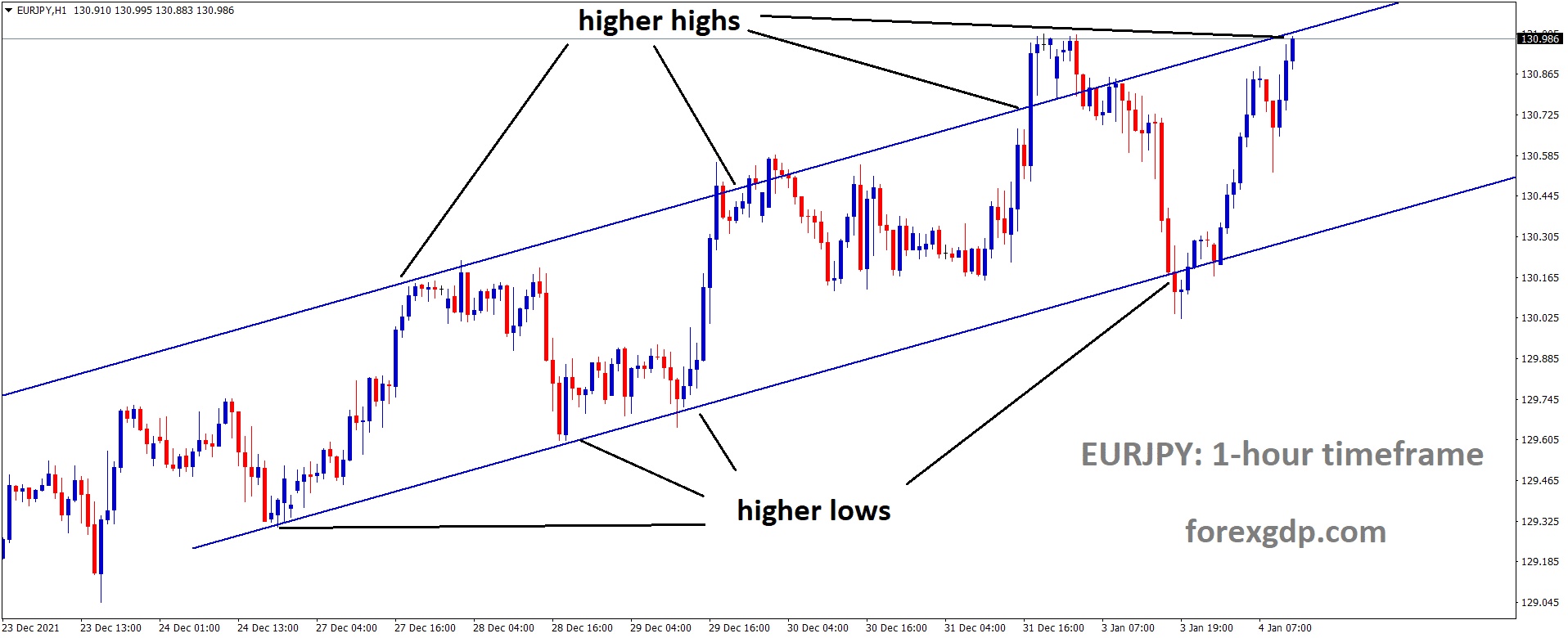 Japanese PM Kishida said the Japanese Government would present a Five-year plan for promoting Startups in Japan.
First Overseas travel is postponed and directed to Covid-19 response this month.
We have to plan to meet with Global leaders to solve all Borders related problems.
And Government authorities will protect the public from the Omicron variant by proper vaccinations and tightening restrictions.
We will review Border restrictions next week.
Bank of Japan Governor speech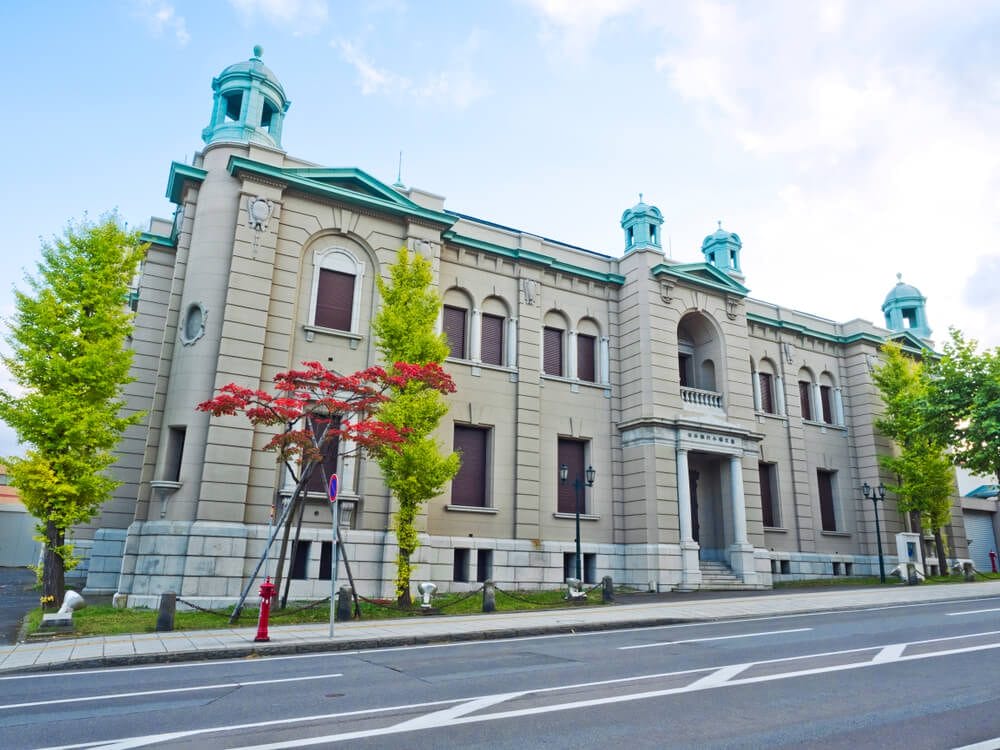 Bank of Japan Governor Haruhiko Kuroda said the Central bank would apply proper monetary policy to improve Domestic and Oversea Economic developments.
Advanced running economies will support emerging economies.
But Uncertainty outlook sustains around the Global countries like the EU, US and China.
So, the Japanese Economy will turn normal when Standard countries' economies calm.
Australian Dollar: Chinese PMI data came in Positive numbers
GBPAUD is moving in an Ascending channel and the market has rebounded from the higher low area of the channel.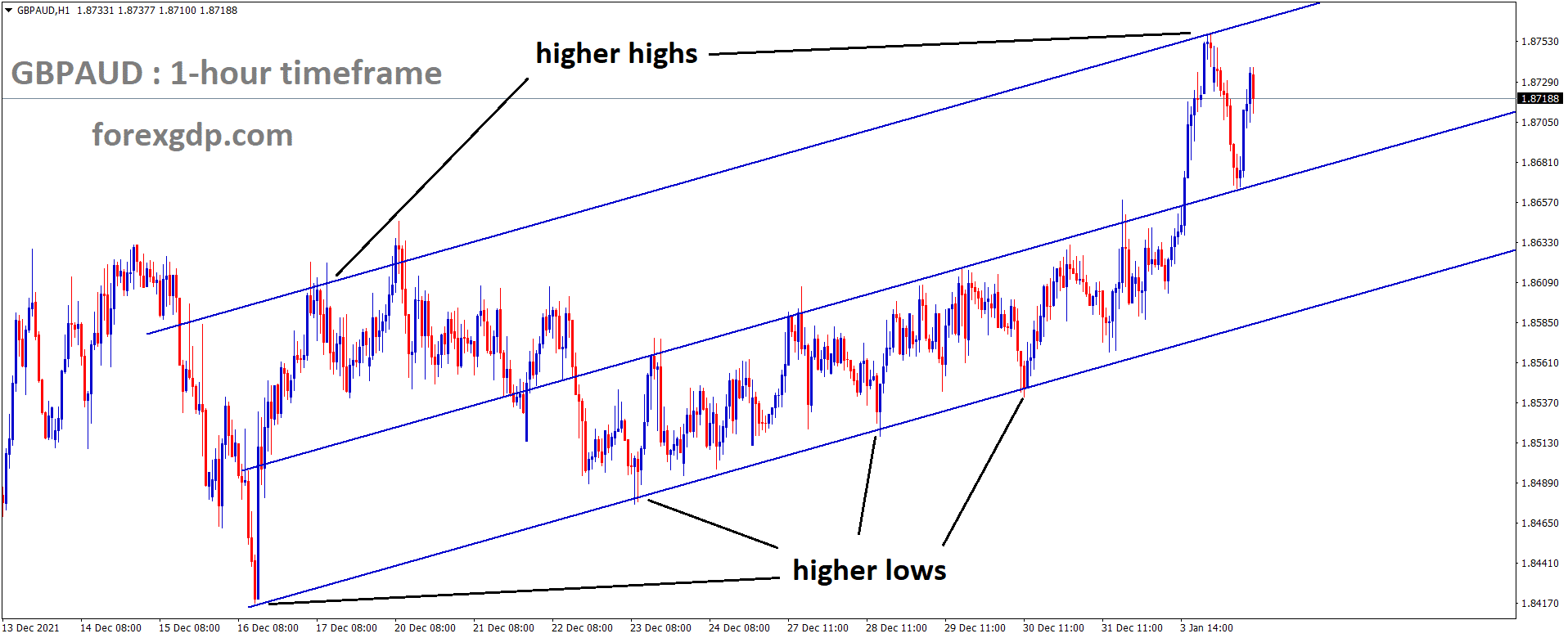 China's Caixin manufacturing PMI came at 50.9 from 49.9 previous levels.
And Australia faces daily 40k cases on the count, and the US also in more than these numbers.
People's Bank of China shows more easing monetary policy to reduce the burdens of panic on the Economy and drive business operations smoothly.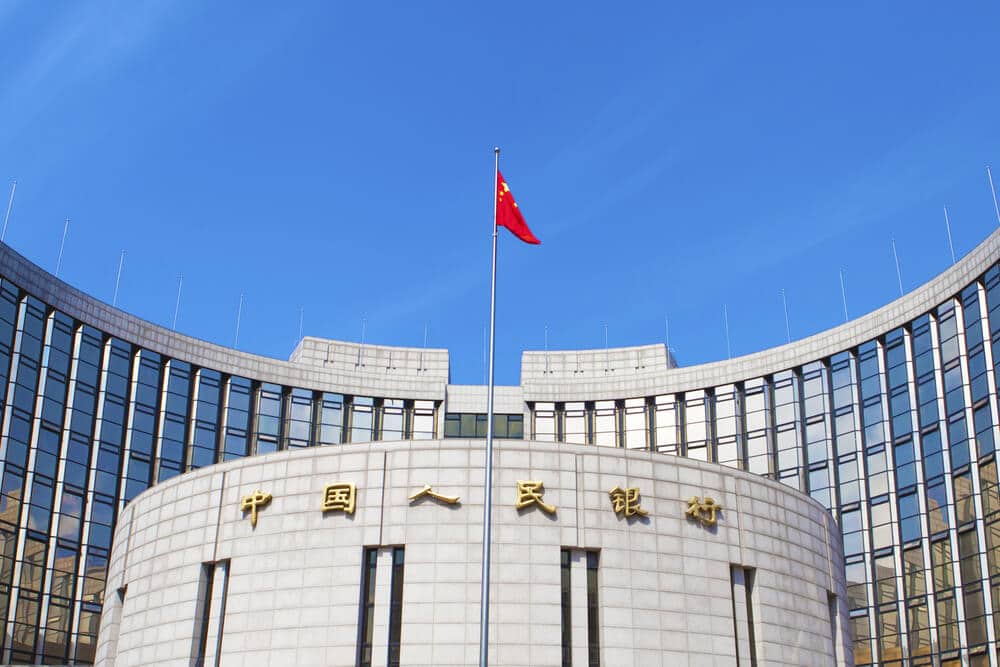 According to a National Australia Bank Survey of 1600 Business houses, out of 10, Four business houses suffered from labour shortages.
US Inflation expectations are higher, and 10 Year yield makes the highest since November 2020.
New Zealand Dollar: RBNZ forecast of NZ GDP in 2022
GBPNZD is moving in an Ascending channel and the market has reached the higher high area of the channel.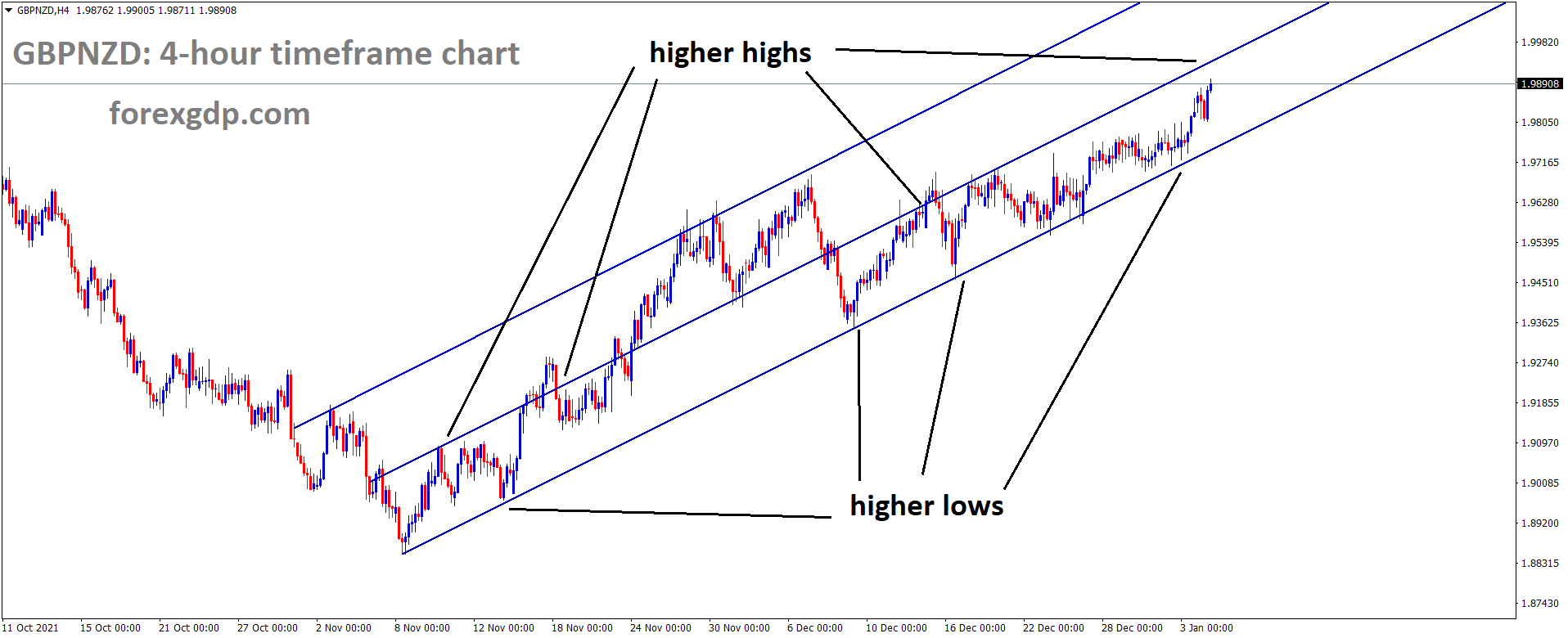 New Zealand Dollar fell from the Resistance area today after the Holiday season was over; investors were selling pressure on Kiwi.
RBNZ will be expected to reduce the stimulus and rate hikes to a 1.50% target in 2022 from 0.75% now.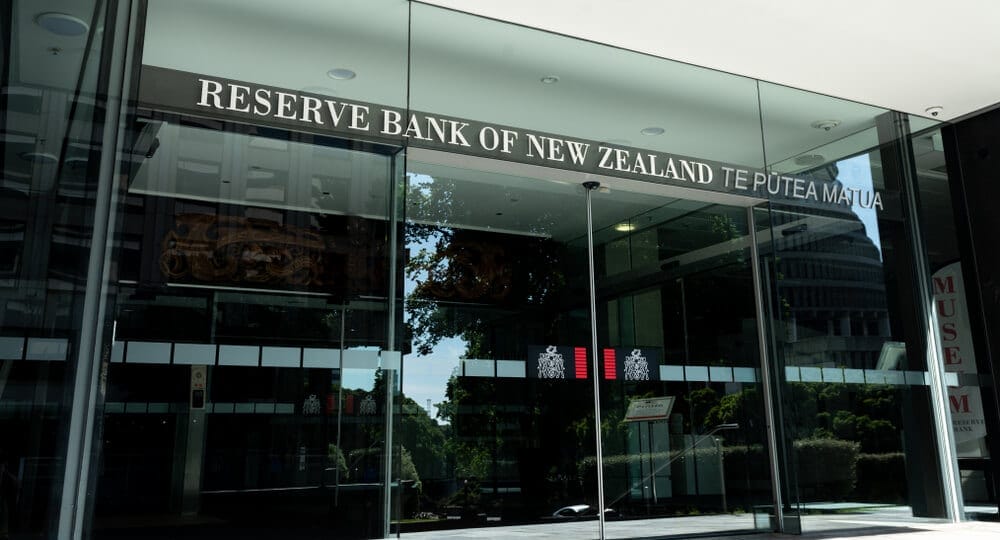 RBNZ predicted New Zealand GDP Growth slower to 3.5% in 2022 from 5.3% in 2021.
CPI inflation eased to 2.7% from 3.5% in 2021.
So RBNZ expected to increase 3 or 4 more rate hikes in 2022 to control the inflation rates and the Economy to recover faster.
Swiss Franc: US 10Y yield gains higher and US FOMC & NFP Data 
CHFJPY is moving in an Ascending channel and the market has reached the Horizontal resistance area of the Box Pattern.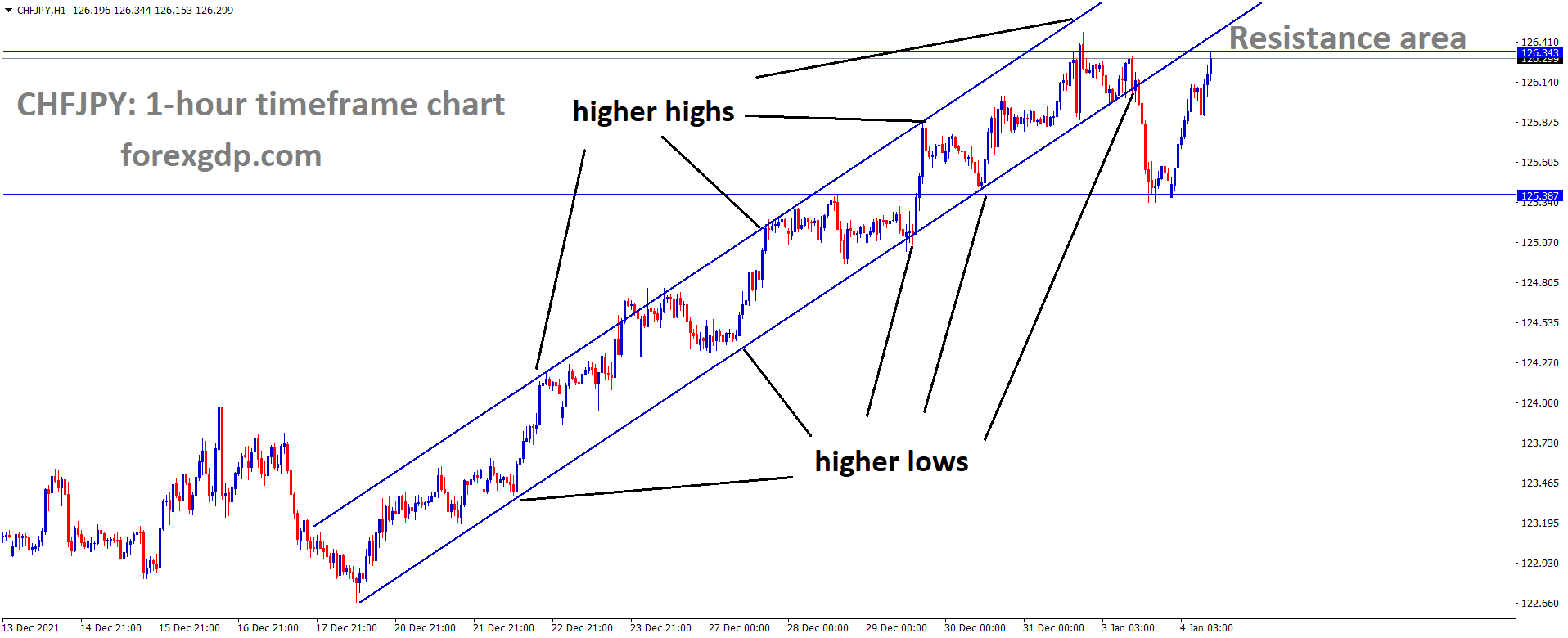 10 yr. US Government Bond yield rises to 1.6420% for the first time since November 2021 on Monday makes US Dollar Stronger on the market.
And Swiss Franc little slower against Japanese Yen for Profit Booking, and Bull run still not ended.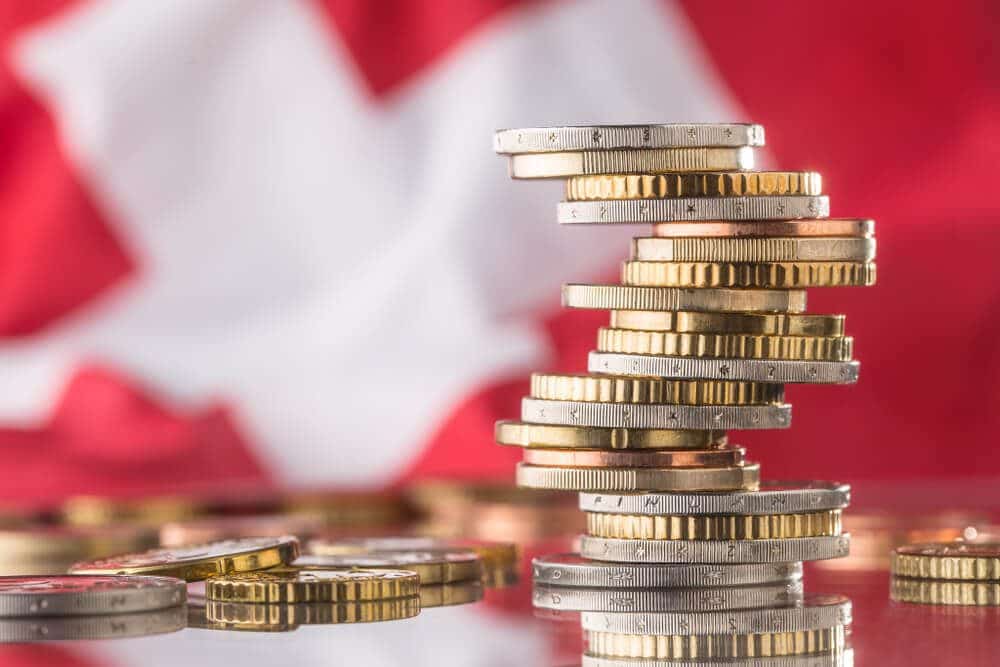 And Omicron Variant makes Fear in Global countries for spread and not for death, this in turn deposits over SNB is higher than usual time.
This week more US Domestic data and FOMC meeting minutes are scheduled; the FED view of rate hikes after March 2022 will be positive for US Dollar.
---
Don't trade at your free time, instead trade the markets only when there are confirmed trade setups.

Get confirmed trade setups here: https://www.forexgdp.com/buy/