Forex USDJPY Technical Chart Analysis 
USDJPY is moving in an Uptrend now by forming higher highs, higher lows in 1 hour chart
USDJPY broken the resistance zone in 4 hour chart.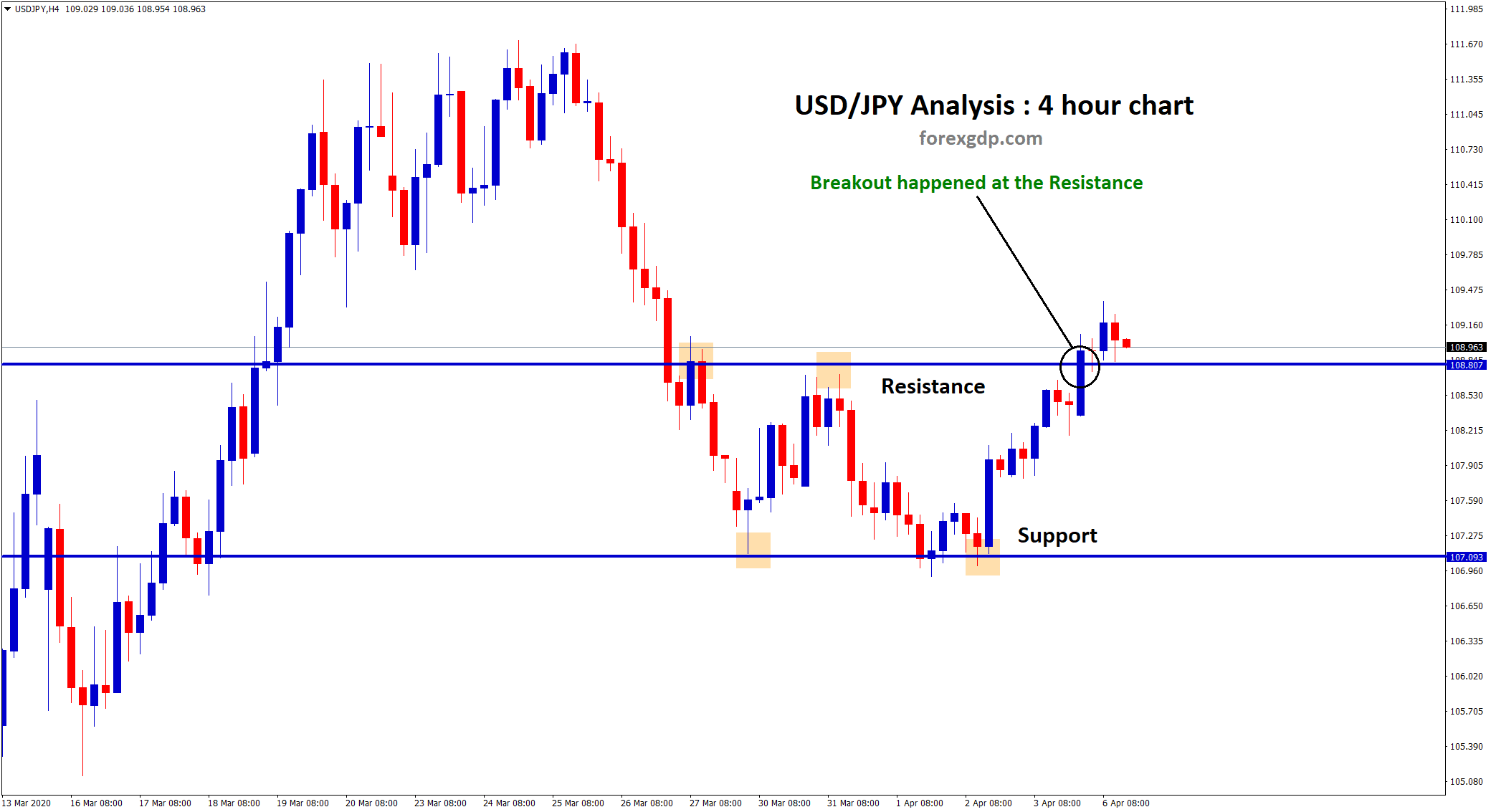 U.S. stock markets opened up higher on Monday after data over the weekend suggested that the Coronavirus epidemic in Europe may be peaking, and that the same may be true in at least some of the U.S.'s hotspots soon.
By 9:35 AM ET (1335 GMT), the Dow Jones Industrial Average was up 827 points, or 3.9%, at 21,879 points, while the S&P 500 was up 3.6% and the Nasdaq Composite was up 3.5%
The news followed announcements at the weekend that daily deaths from the Covid-19 virus had fallen in Spain and Italy, the two worst-affected countries in Europe.
While U.S. data are harder to interpret and point mainly to a higher death toll in the next few days, President Donald Trump reiterated his upbeat belief that a turnaround is in sight, tweeting "LIGHT AT THE END OF THE TUNNEL!"
We always want you to trade forex market safe with care.
Please Don't trade all the time, trade forex only at best trade setup.
It is better to do nothing, instead of taking wrong trades.
We are here to help you for taking the trades only at best trade setup.
If you like to receive more analysis at accurate time, subscribe to premium or supreme signal plan here : forexgdp.com/forex-signals/
If you want to learn forex trading using best trading strategies, you can purchase our forex trading video course here.
Thank you.