USDCAD Weekly Time Frame Analysis Market is moving in an Ascending triangle pattern and the Market has Fallen from the Horizontal Resistance area of the Pattern.
Where Is The USDCAD Today
The USDCAD markets are currently seeing the impact of the recent release of Canada's Retail Sales data which is going to play a massive role in deciding the direction of this major currency pair. Looking at the timeframes for this major currency pair, it is evident that this pair is currently very unstable.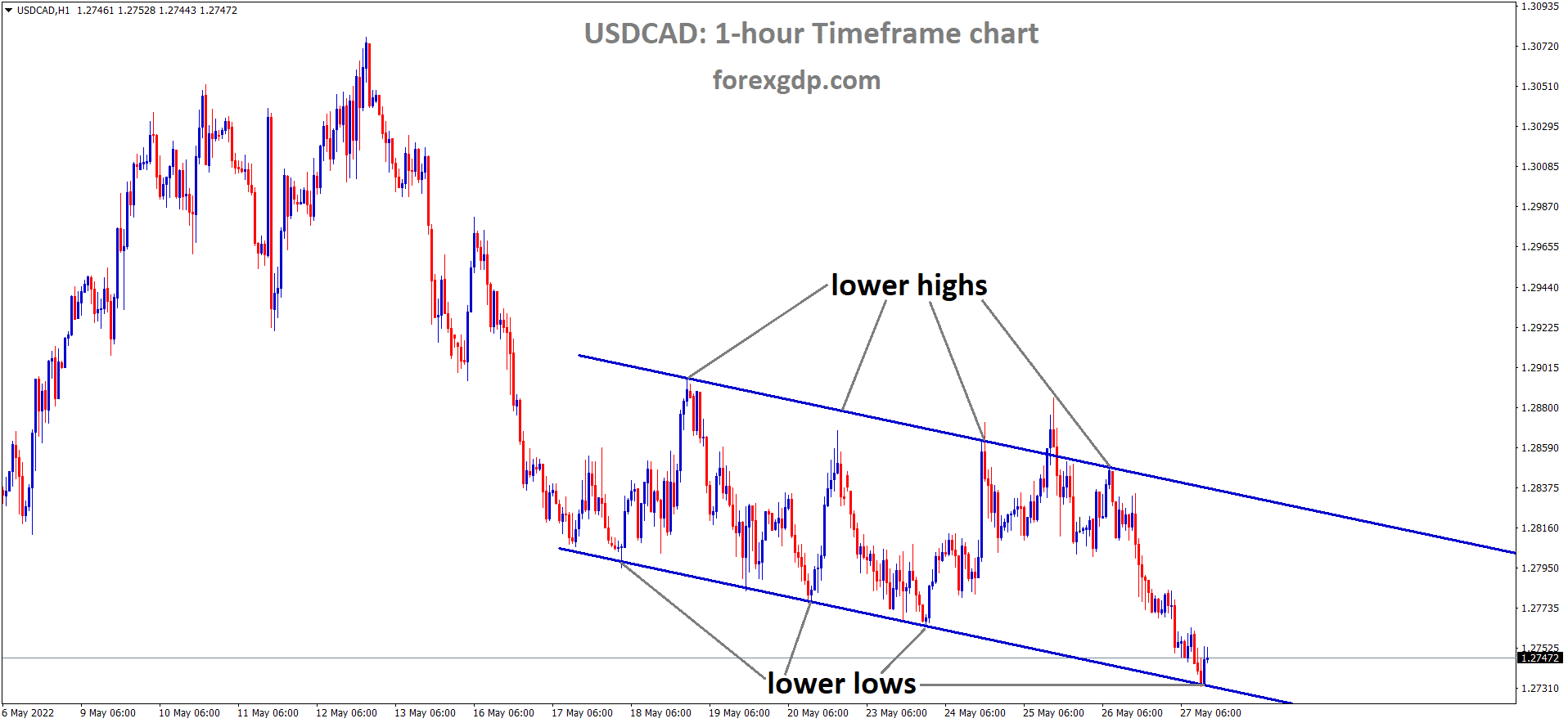 USDCAD H1 Time Frame Analysis Market is moving in the Descending channel and the Market has rebounded from the Lower low area of the channel.
It was just a couple of days ago when this currency pair reached the highest point it has seen in quite a while at 1.288 but it has since faced a downfall and is currently at the 1.27 mark. It is expected that due to the Feds speech and climate change crisis, this pair may still continue to downtrend till the results are revealed.
Canada Retail Sales Data
Early on Thursday, Canada revealed their much anticipated Core Retail Sales data. This data has been awaited by analysts and economists for quite some time now as it is a good indicator of the health of the Canadian economy and if inflation has caused any mishaps in the number of sales for the month. Due to the inflation crisis all over the world, analysts had predicted that the retail sales would actually fall considerably low. However, it was quite a shock to everyone when the retail sales revealed to be virtually unchanged. Despite the slump in new car sales, the retail sales remained unchanged which tells us that it was probably offset by a healthy amount of consumer spending in some other sector. What this means is even though it seems like consumers are not spending on the same stuff like they used to previously, they're still spending somewhere which caused the retail sales to remain virtually the same.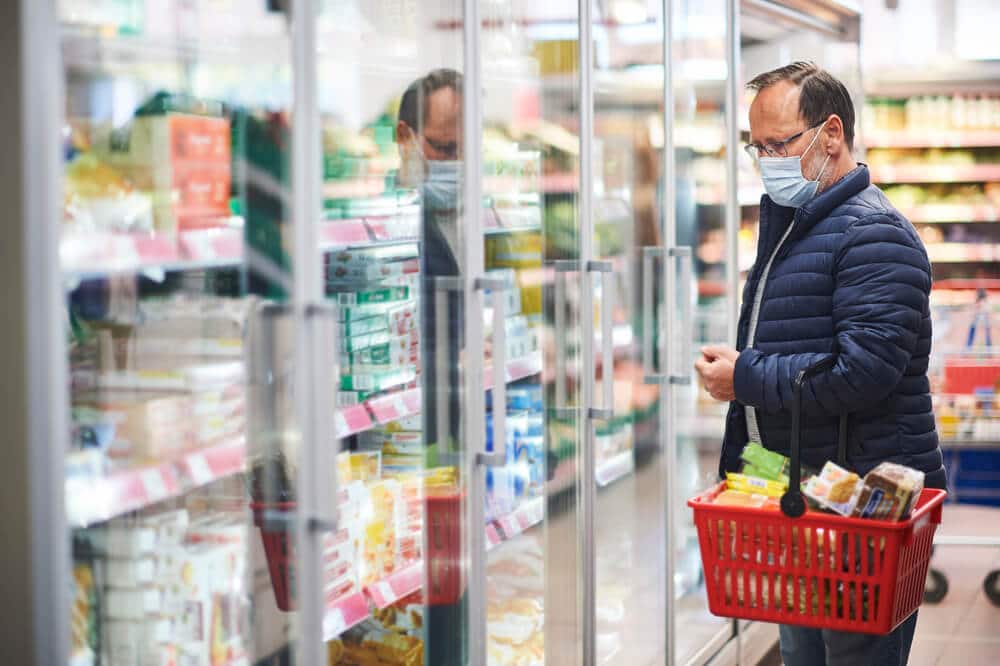 Benjamin Reitzes, Strategist at BMO Capital Markets reveals, "A lack of supply, as chip shortages hamper production, continues to weigh on vehicle sales. That's been a theme for some time, but is expected to ease as we work through 2022. a good chunk of that underlying strength was due to broadly higher prices. It's clear that inflation is eroding purchasing power. We expect the impact of surging inflation on household disposable incomes to be a stronger headwind to sales volumes in (the second quarter) and in the second half of the year.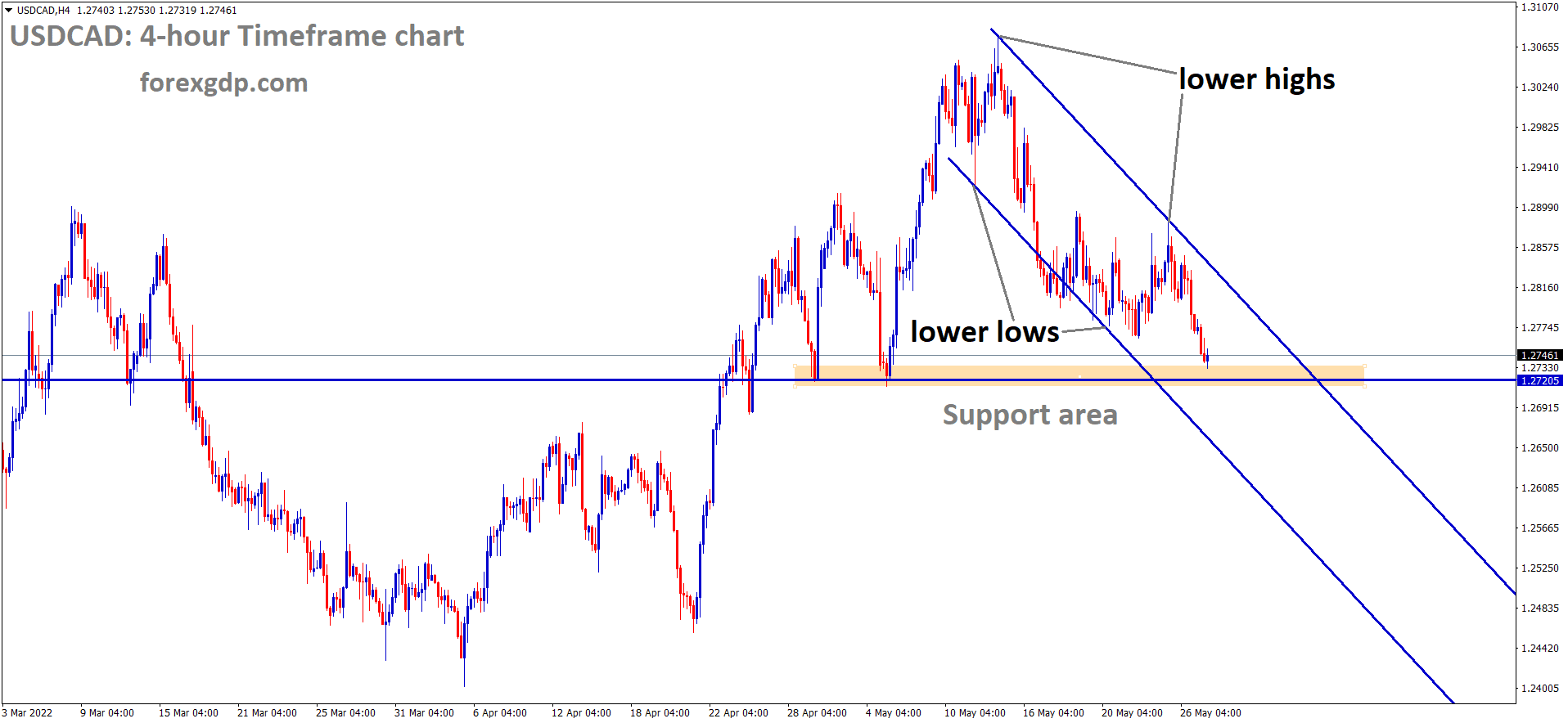 USDCAD H4 Time Frame Analysis Market is moving in the Descending channel and the Market has reached the Horizontal Support area of the Pattern.
Retail e-commerce sales were down 1.9 per cent in March on a seasonally adjusted basis compared with a year ago, she said. On an unadjusted basis, online retail sales fell 24.6 per cent year over year. However, that comparison is against a period where non-essential retailers were still impacted by the pandemic and many Canadians looked to online sales to avoid going outside their homes."
Feds Powell Speech
Following the release of the FOMC meeting minutes, several members of the Feds have been speaking out to clarify what was revealed in the minutes data. Similarly, Feds Chairman Jerome Powell also came out revealing, "An initial St. Louis Fed partnership with the Osage Nation, to provide youth financial education, has led to partnerships with tribal governments across the country that provide personal finance education, often in their Native languages. Tribal leaders nationwide have also joined recent listening sessions to discuss the impacts of inflation. Similar sessions were held on our pandemic response facilities, which were adapted after hearing their input. Other Federal Reserve partnerships with Indian Country include initiatives on access to credit; Native community development financial institutions; financial education programs tailored to early childhood, secondary, and higher education; workforce development; housing; social services; and elder programs."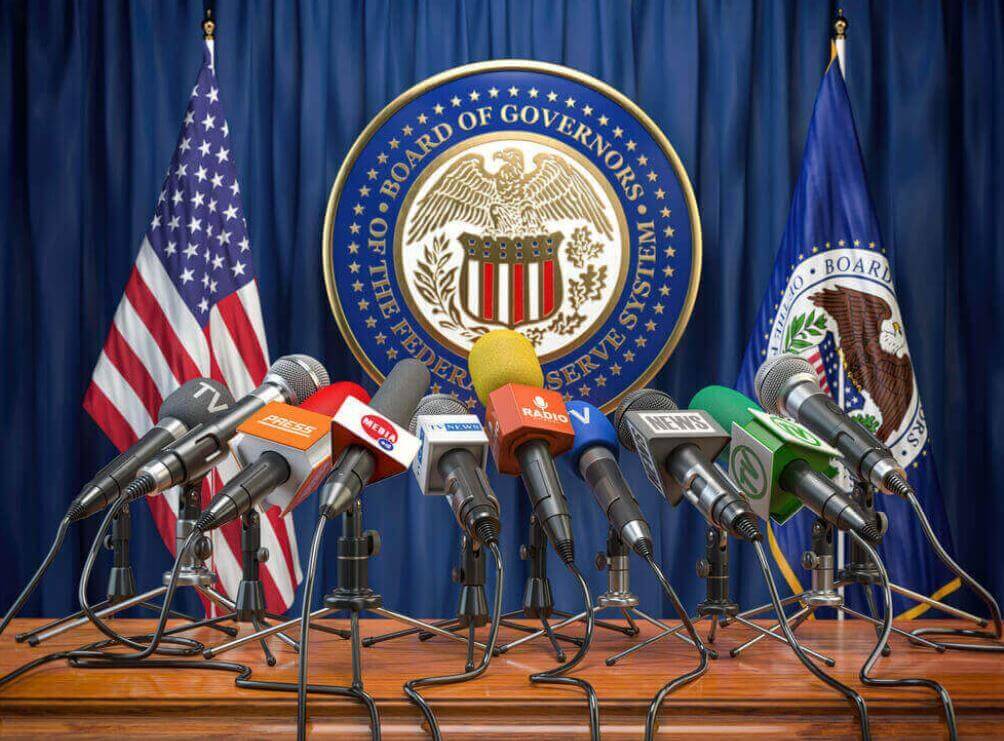 He further states, "And as part of our ongoing effort to deepen our understanding of tribal economies, last year, the Federal Reserve Board announced that we had joined the Central Bank Network for Indigenous Inclusion, along with the Reserve Bank of New Zealand, the Bank of Canada, and the Reserve Bank of Australia. This is part of our commitment to learning best practices and expanding our international partnerships with central banks that are similarly invested in supporting Indigenous people and communities. The Federal Reserve works for all of us, and our research and analysis must reflect the specific needs and circumstances of all of our communities. I am grateful for our partnership with the National Center for American Indian Enterprise Development, and I want to thank you, as well as all our colleagues, advisors, and stakeholders who help us work toward a stable and inclusive economy for all."
Climate Change Concerns
What most people don't realize is that climate change not only impacts the economy from an environmental standpoint, but it also impacts it from a financial standpoint. It is actually pretty expensive to combat climate change and even more expensive to prevent it from happening in the first place. Since Canada is one of the few countries that is probably going to be hit the worst as a result of climate change, the Superintendent of Financial Institutions has set out guidelines in order to combat climate change while also remaining budget-friendly and not spending more than what's needed. It is still unclear if these measures will even prove to be useful but we're going to find out soon enough since summer is right on our tails.
USDCAD Daily Time Frame Analysis Market is moving in an Ascending channel and the Market has reached the higher low area of the channel.
An OFSI official revealed to the media, "We really believe that these disclosures are going to incentivize improvements in the quality of our institutions' governance and risk management practices. The regulator will slowly introduce further qualitative and quantitative expectations, with the latter including requirements for disclosure of indirect and direct emissions, known as scope 1, 2, and 3 emissions, for some major institutions. Canada, the world's fourth-largest oil producer, has committed to achieving net-zero emissions by 2050. The country's central bank and OSFI said in January that Canada's plan to transition to low-carbon alternatives poses important risks for some sectors, and delaying actions to prepare could expose financial institutions and investors to sudden and large losses. The guidelines don't "specifically require that (firms' transition plans) be 1.5-degrees Celsius aligned. This is a major short coming of the guidelines overall."
---
Don't trade all the time, trade forex only at the confirmed trade setups.

Get more confirmed trade setups at Premium or Supreme plan here: https://www.forexgdp.com/buy/