USDCAD Monthly Time Frame Analysis Market is moving in an ascending triangle pattern and the Market has rebounded from the higher low area of the pattern.
Where Is USDCAD Today
The USDCAD currency pair is rising in value today as a result of the release of Canada's CPI data as well as press releases from both the Feds and the Bank of Canada.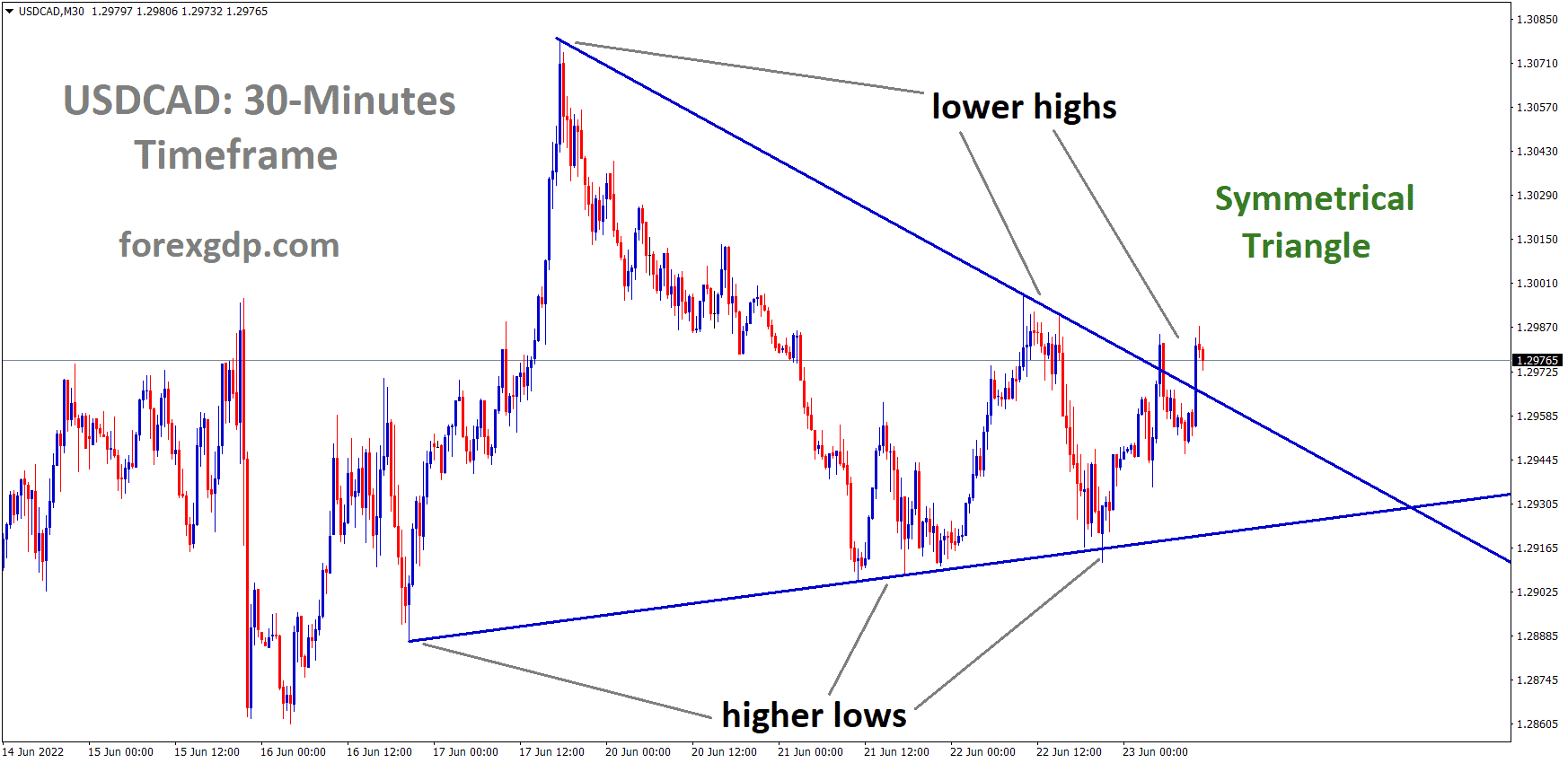 USDCAD is moving in the Symmetrical triangle pattern and the Market has reached the Top area of the Pattern.
As a result of these recent releases, the USDCAD pair faced an increase in its market value and is now teasing at around the 1.298 region. The USDCAD chart is showing some bullish market conditions. We may continue to see this pair increase in value throughout the day.
Canada Inflation Crisis
Early on Wednesday, Canada released their CPI data which showed that the price of food and gas was literally shooting through the roof. Their CPI data was 6.8% last session and we expected it to rise to 7.4% this session. Although analysts were already expecting a big hike, the hike turned out to be much bigger than expected when it was revealed that the core CPI data for this session is actually 7.7%. This is the highest point it has seen in about 39 years. In fact, this is probably the highest we've seen for any of the major central banks in the world. While we were too focused on the inflation in the US and the UK, Canada flew by right under us and shocked the world with this information. It is unclear how the Bank of Canada will react to this news but they may need to reach their 1.5% interest rate goal much quicker than anticipated.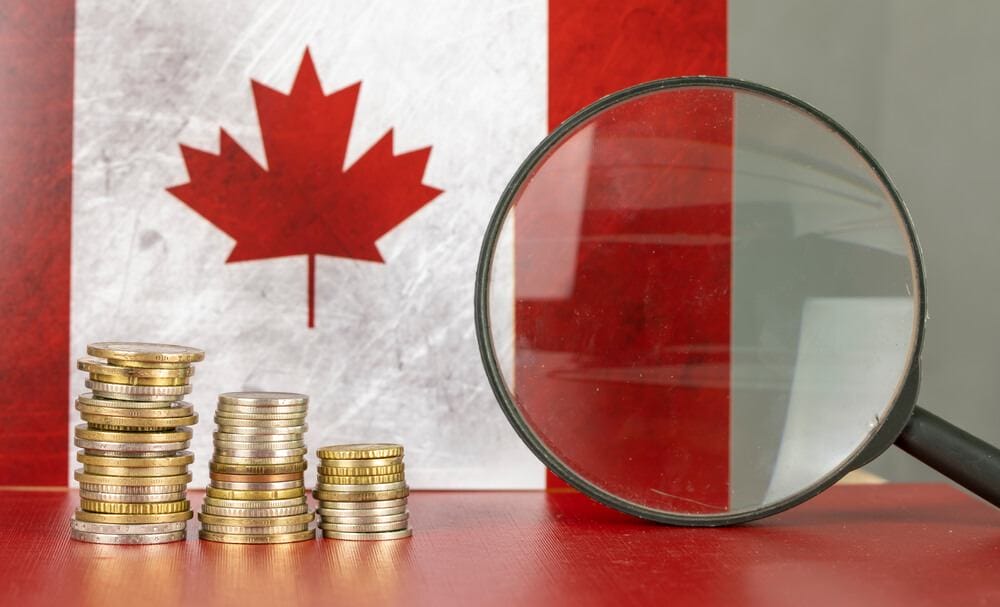 Economists from Market Watch reveal, "Annual inflation in Canada accelerated in May toward 8% to a near four-decade high, all but anchoring market expectations that the country's central bank in July increases its policy rate by three-quarters of a percentage point. Canada's consumer-price index in May increased 7.7% from a year ago, Statistics Canada said Wednesday, after a 6.8% gain in the previous month. The May report eclipsed market expectations for a 7.3% rise, according to economists at the Bank of Nova Scotia. A 48% surge in gasoline prices helped drive inflation to its highest level since January 1983, while the cost of groceries and shelter remained elevated. Nearly three-quarters of the goods and services tracked by Canada's CPI rose 3% or higher in May. On a month-over-month basis, Canada's CPI jumped 1.4% in May. The average of the Bank of Canada's preferred measures for underlying core inflation in May rose to a record 4.73%, up from a revised 4.43% in the previous month. Core inflation provides a measure of price changes that strips out volatile goods such as food and energy."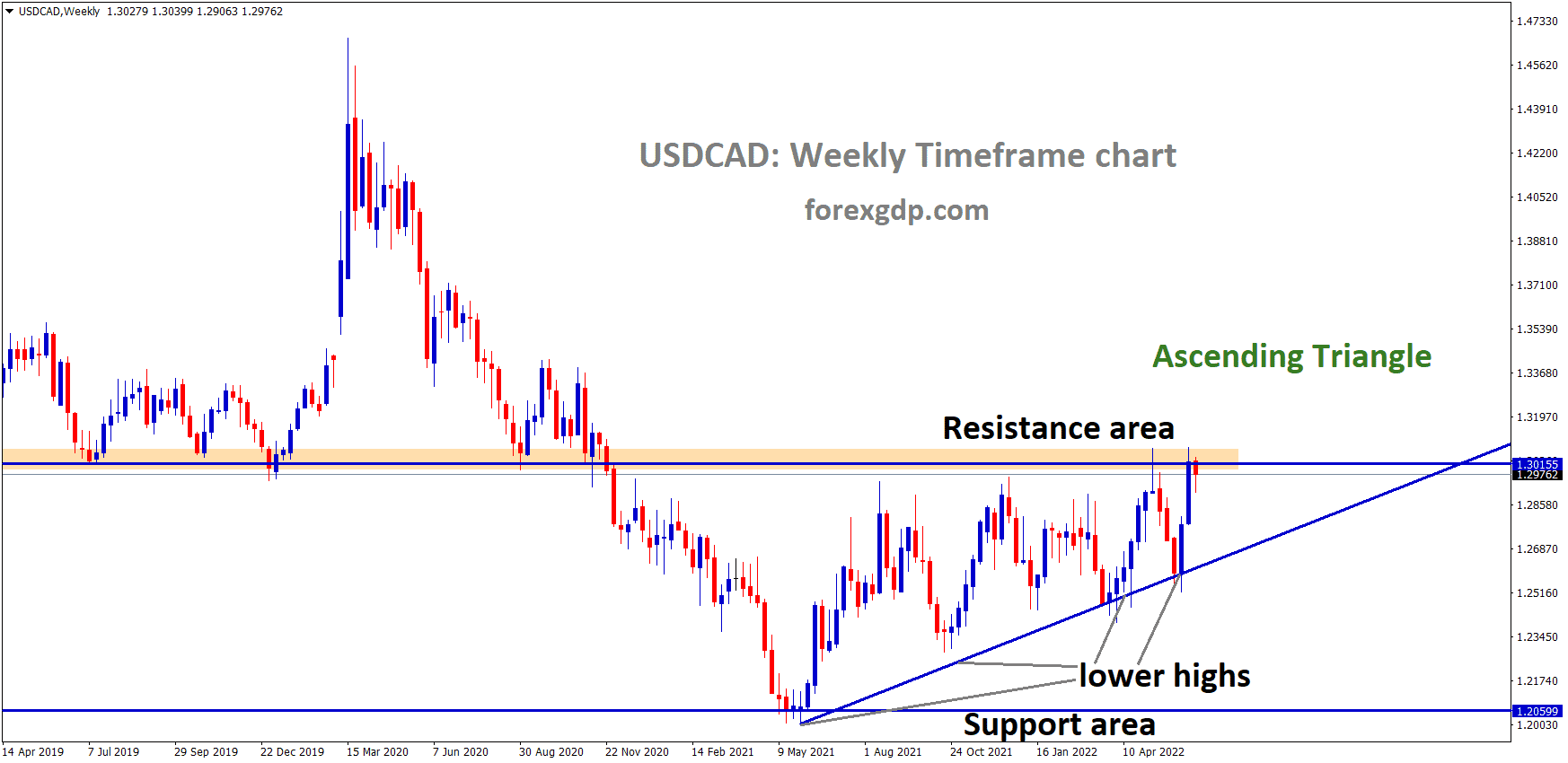 USDCAD Weekly Time Frame Analysis Market is moving in an Ascending triangle pattern and the Market has reached the Horizontal resistance area of the Pattern.
FEDS Powell Speech
Early on Wednesday, the Feds chairman Jerome Powell testified at the Committee on Banking, Housing, and Urban Affairs, U.S. Senate, Washington, D.C. This was a semiannual monetary policy meeting before the Congress where he had to explain how he plans on bringing the inflation crisis under control. Powell reveals, "The Fed's monetary policy actions are guided by our mandate to promote maximum employment and stable prices for the American people. My colleagues and I are acutely aware that high inflation imposes significant hardship, especially on those least able to meet the higher costs of essentials like food, housing, and transportation. We are highly attentive to the risks high inflation poses to both sides of our mandate, and we are strongly committed to returning inflation to our 2 percent objective."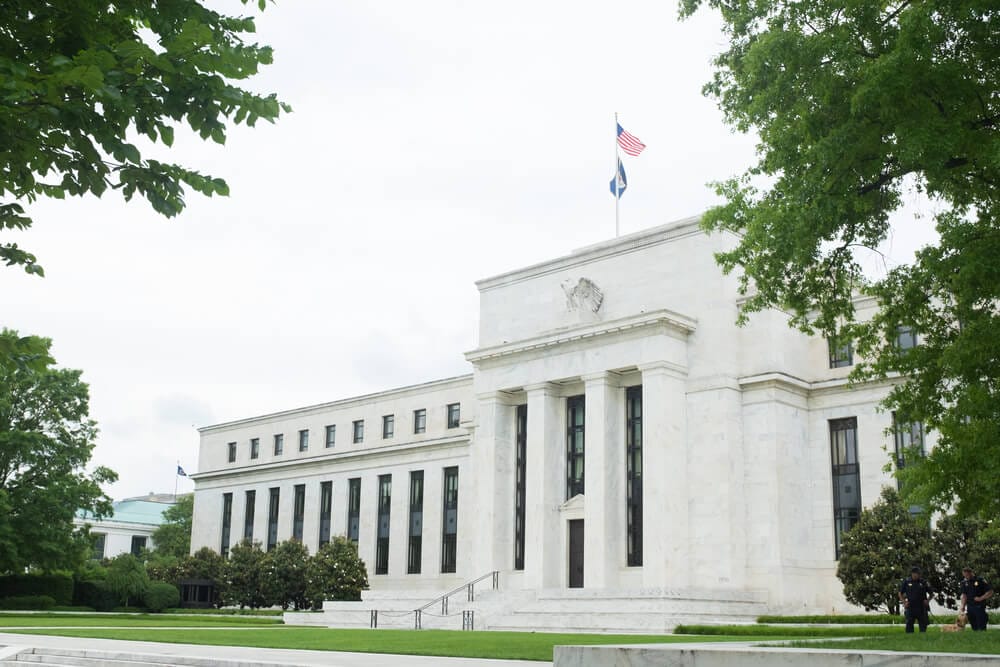 He further adds, "Against the backdrop of the rapidly evolving economic environment, our policy has been adapting, and it will continue to do so. With inflation well above our longer-run goal of 2 percent and an extremely tight labor market, we raised the target range for the federal funds rate at each of our past three meetings, resulting in a 1-1/2 percentage point increase in the target range so far this year. The Committee reiterated that it anticipates that ongoing increases in the target range will be appropriate. In May, we announced plans for reducing the size of our balance sheet and, shortly thereafter, began the process of significantly reducing our securities holdings. Financial conditions have been tightening since last fall and have now tightened significantly, reflecting both policy actions that we have already taken and anticipated actions. To conclude, we understand that our actions affect communities, families, and businesses across the country. Everything we do is in service to our public mission. We at the Fed will do everything we can to achieve our maximum employment and price stability goals."
BOC Lane Retirement
The Bank of Canada released a press statement on Wednesday where they revealed that Deputy Governor Timothy Lane will retire in the coming September. Lane has been with the BOC for over a decade now and they expressed their gratitude for the services he has provided. The statement reveals, "Mr. Lane joined the Bank in August 2008 as an Advisor to the Governor, after a distinguished 20-year career at the International Monetary Fund. He was appointed Deputy Governor in February 2009. During his tenure as a member of the Bank's Governing Council, he has overseen the analysis of the Canadian economy, the Bank's work on financial markets, and the Bank's analysis of international economic developments, including serving as the Bank's G7 and G20 Deputy.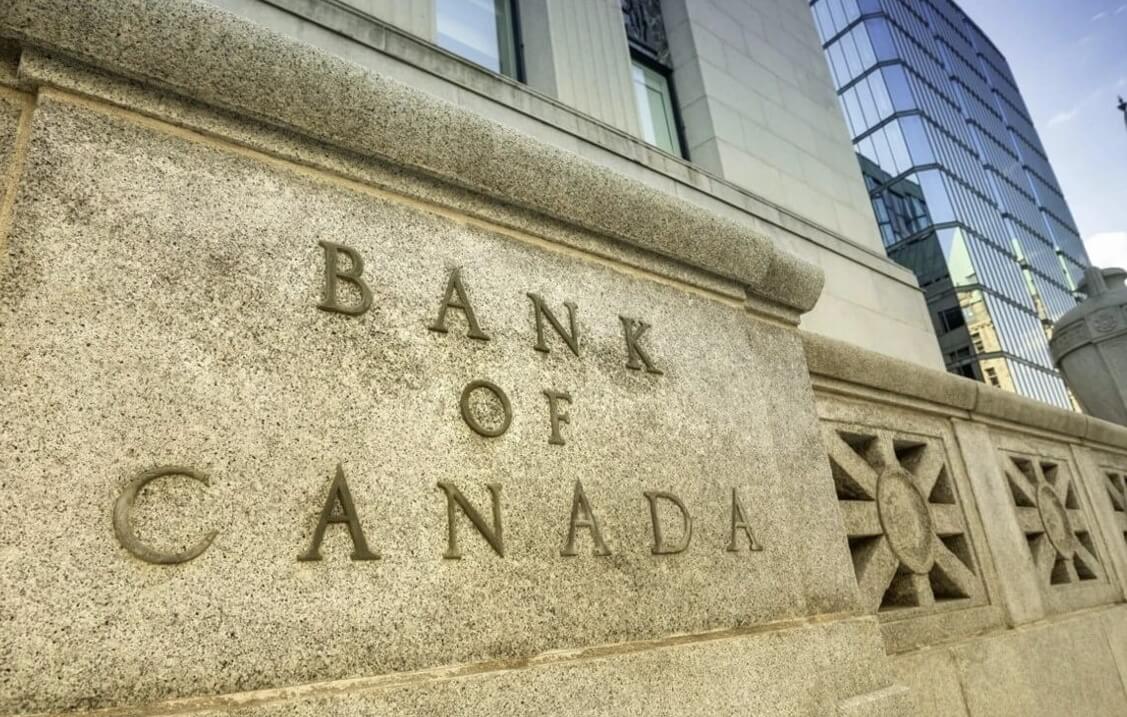 It further adds, "Tim has provided superb intellectual leadership to the Bank since his arrival in 2008. The range of activities he has been involved in over that time is a testament to the breadth of Tim's expertise and capabilities. He led with ideas and brought us together to make them better, with a kind smile, a sense of humor, and a soft-spoken approach. We will miss Tim's wisdom and experience, and we wish him all the best in this next chapter of his life. The process to appoint a new Deputy Governor will begin immediately. The Board of Directors will form a selection committee to conduct the search and selection process, with the assistance of global executive recruiting firm Boyden. Public advertisements for the Deputy Governor position will be published on the Bank's website, as well as in major media outlets, in due course."