The exchange rate between the pound and the euro has indeed fallen victim to volatility created by ongoing Brexit discussions that have happened in recent weeks.
However, despite growing concerns over whether the United Kingdom will manage to successfully come to an arrangement, the pound has remained relatively unaffected and is managing to hold on to its current position.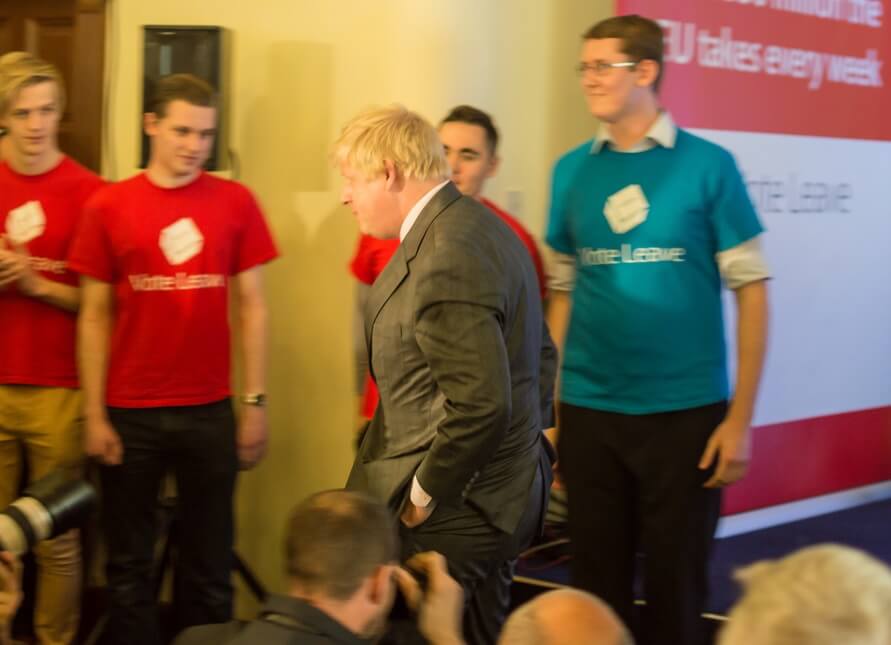 Late last week, Boris Johnson made the decision to walk away from trade talk negotiations according to the BBC. In spite of this, leaders in the EU have stated that it is willing to increase talks in order to try to achieve a deal.
In a recent tweet, the European Commission's Head of Task Force for Relations with the United Kingdom Michel Barnier said: "As stated by President @vonderleyen on Friday, I confirmed that the EU remains available to intensify talks in London this week, on all subjects, and based on legal texts."
Despite a lack of a secure deal, however, the British pound has remained steady against the Euro in the last 24 hours of trading. Michael Brown, a currency expert at Caxton FX has given his insight into the current GBP/EUR exchange rate, by saying; "Sterling ended the day unchanged against the euro yesterday, largely ignoring the continued to-in and fro-ing over Brexit, taking the bluster from both sides for exactly what it was, and just plodding along without a care in the world."
Check the various technical analysis charts for major GBP Currency pairs.
GBPUSD
GBPUSD has broken the Symmetrical Triangle Pattern in the 1-hour time frame chart.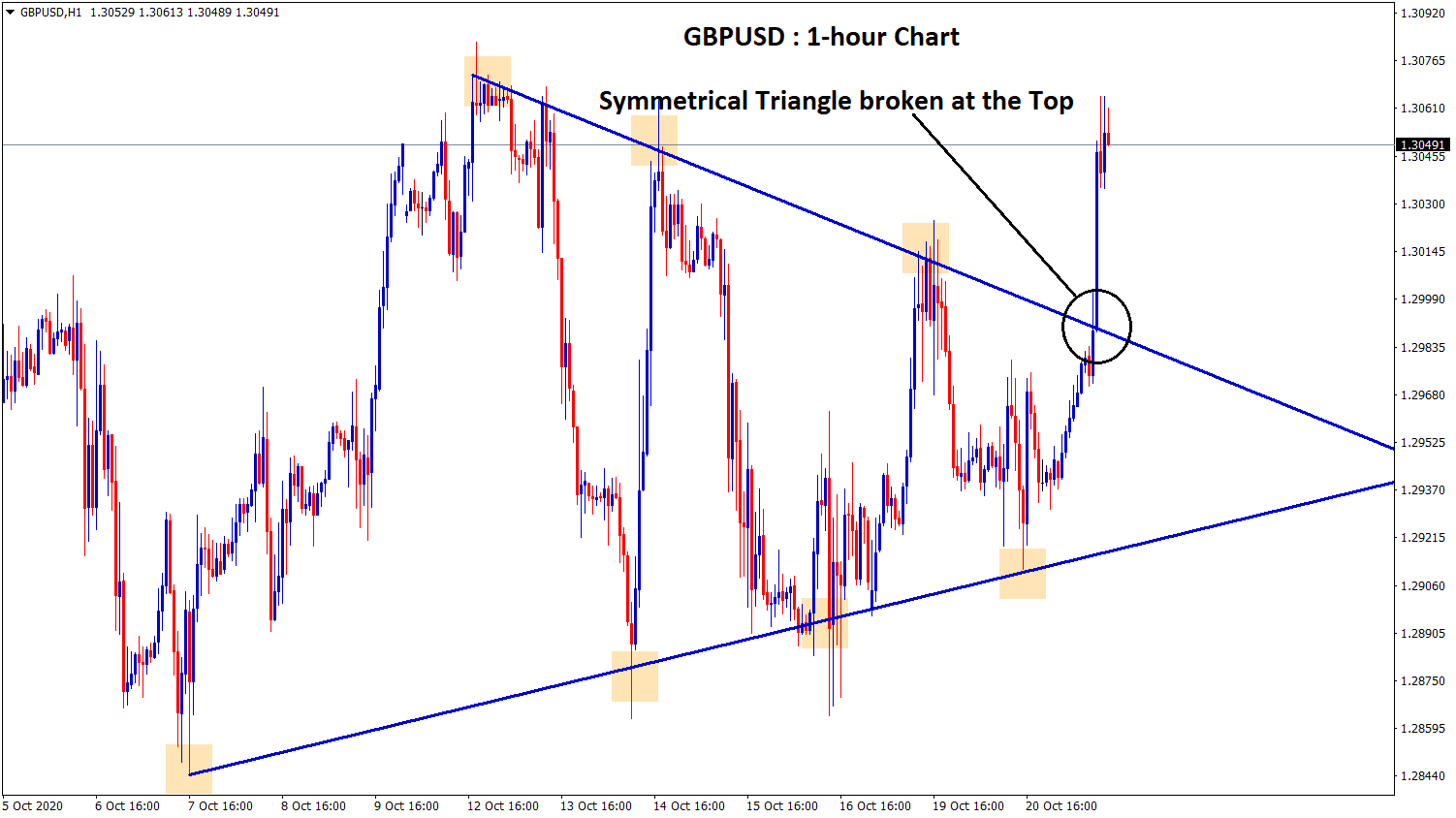 The pound rose to a high of 1.3024 yesterday, and whilst downward pressure has eased slightly, only a break above 1.3050 would tell investors that the pound is not yet ready to test the major support level at 1.2845. 
Today Pound Dollar has reached above the 1.3050 price zone.
On the technical side of things, the analysts over at UOB expect the currency pair to continue on the current trajectory and trade between 1.2845 and 1.3050 over the next few weeks. Last week they held the view that the British pound is likely to trade on a slight defensive mode with the 1.3050 level acting as a strong resistance.
Right now the key things to look out for are whether county-wide lockdowns begin to ease, so local businesses can reopen and inject money back into the economy, which will show strength causing the pound to rise back to stronger levels. The only other thing that could sway sentiment at the moment would be more talk on the Brexit situation.
GBPJPY
GBPJPY moving in an uptrend range by forming higher highs, higher lows in the 4-hour chart.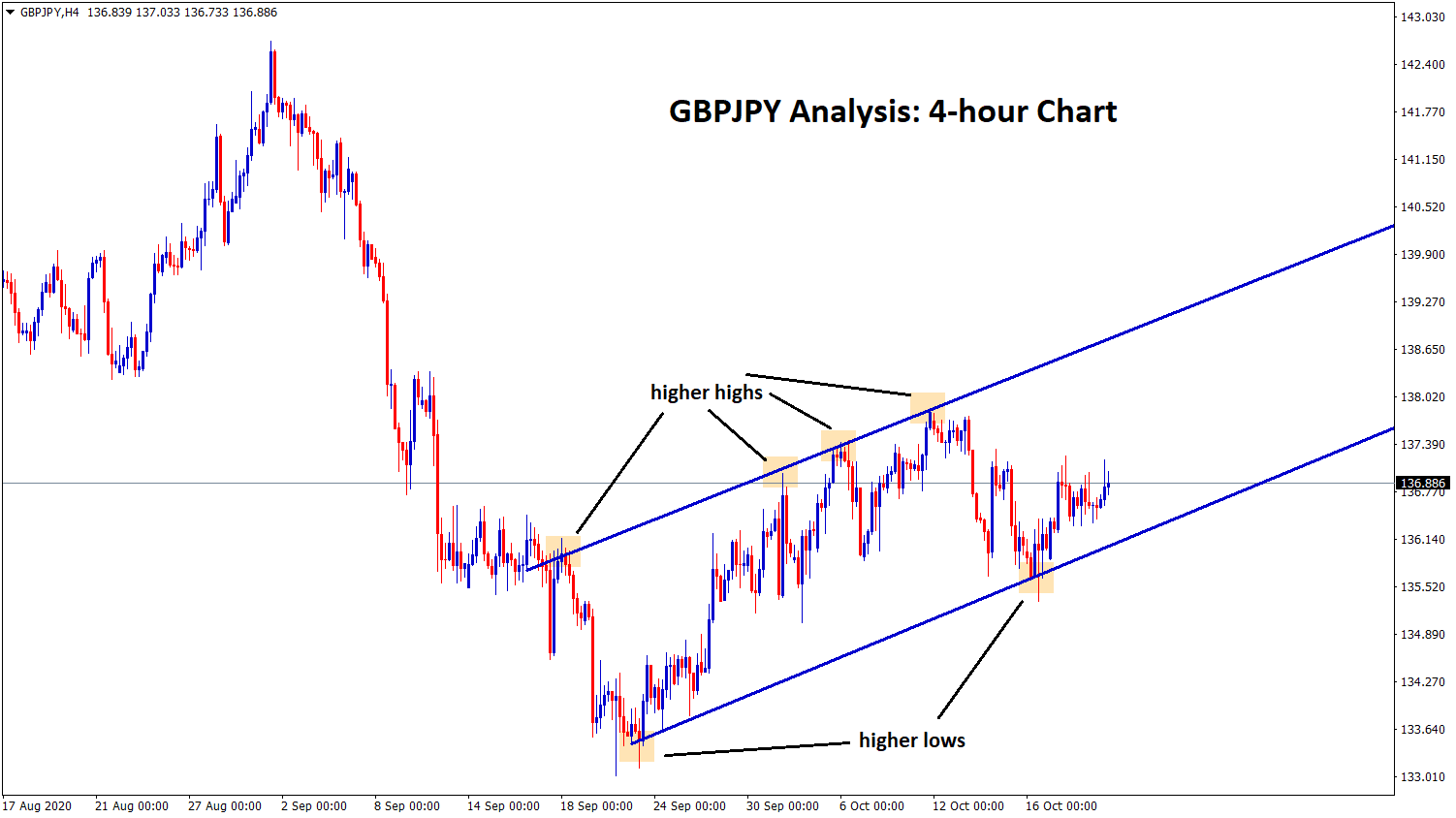 GBPAUD
GBPAUD standing exactly at the Major Resistance Level now.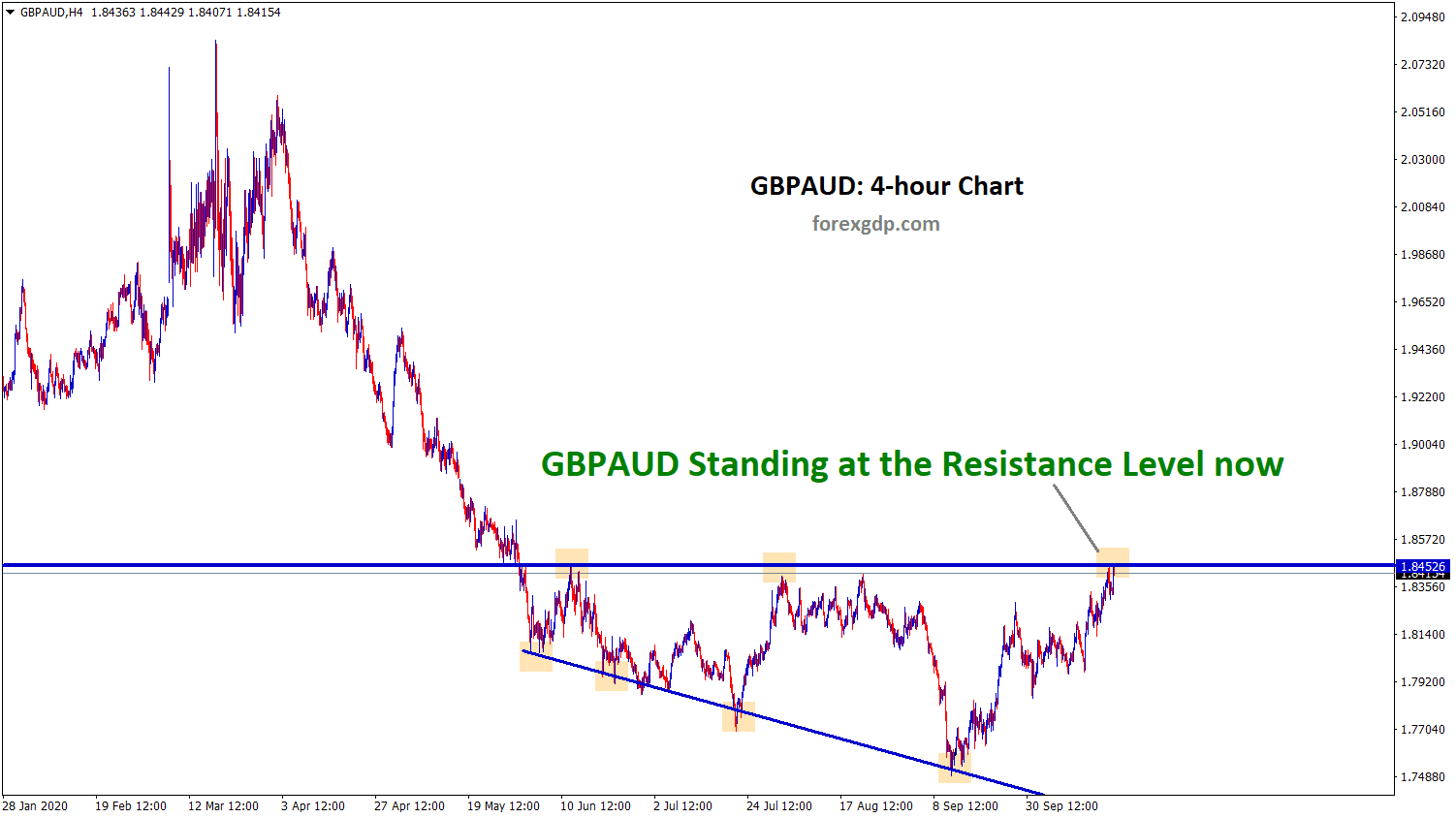 GBPNZD
GBPNZD is also standing at the resistance zone in an Uptrend range.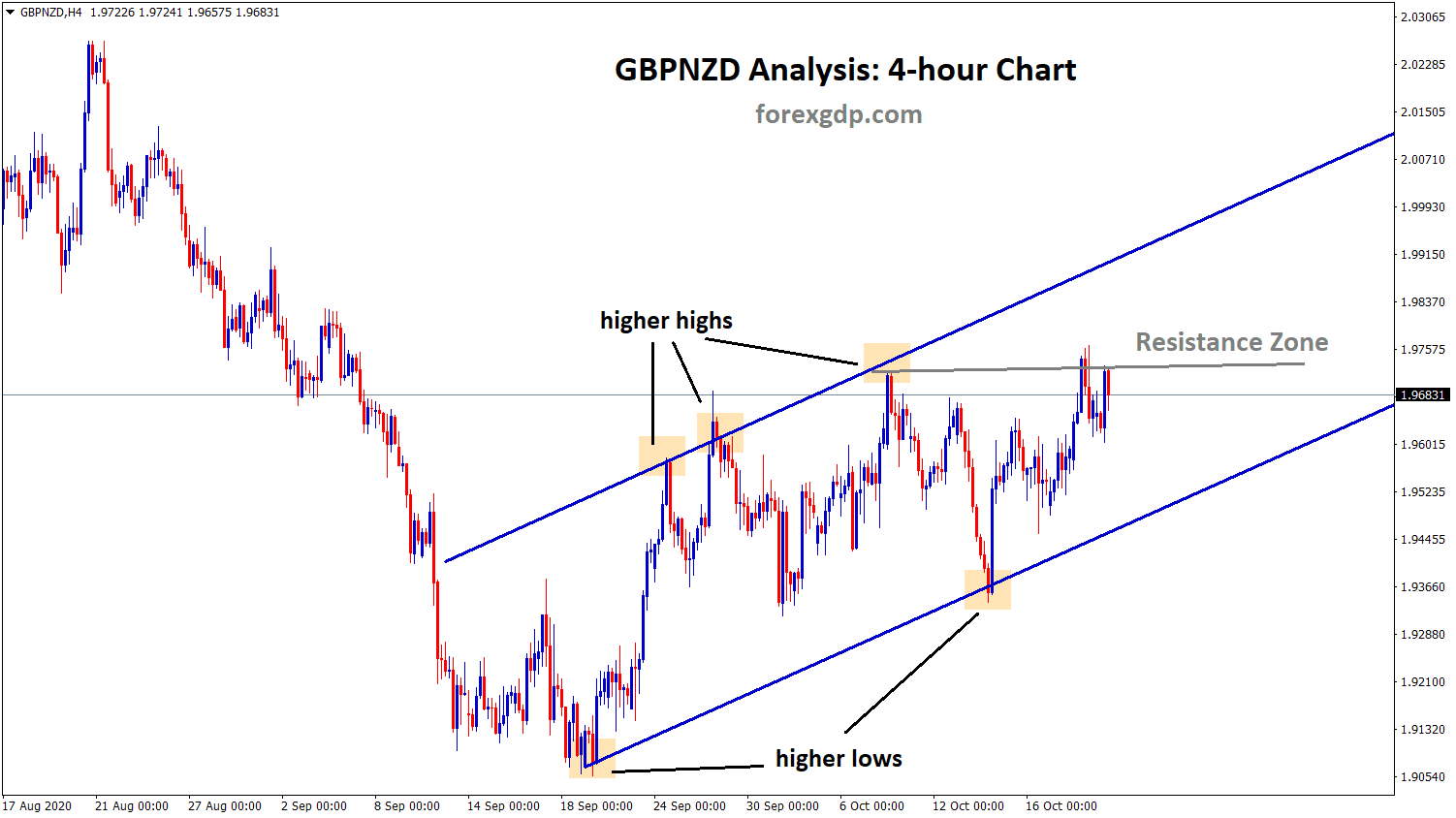 GBPCAD
GBPCAD is moving in a Symmetrical Triangle pattern for a long time, wait for a breakout from this symmetrical triangle.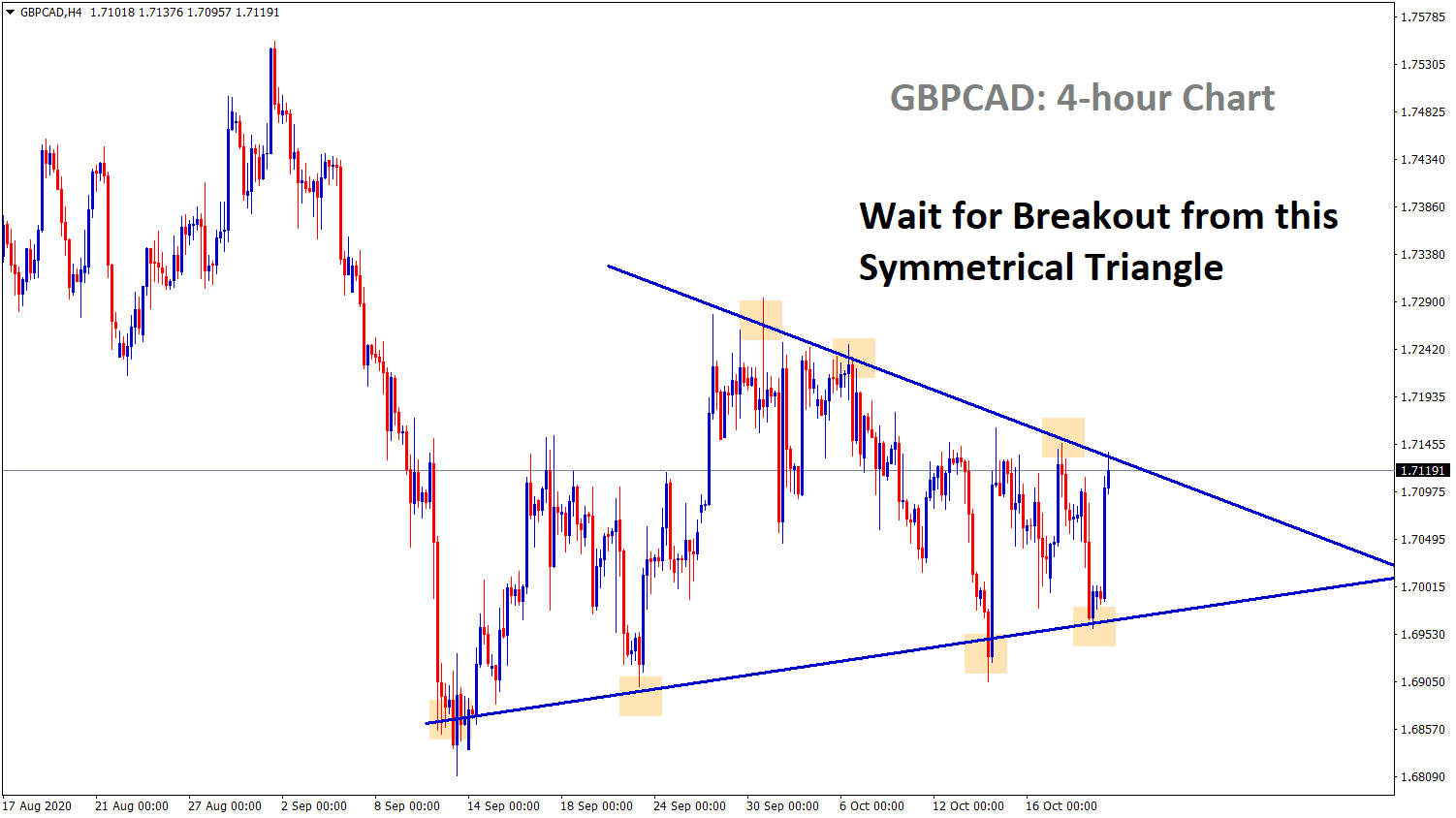 GBPCHF
GBPCHF is also moving in a Symmetrical Triangle.  The market prices are ranging up and down.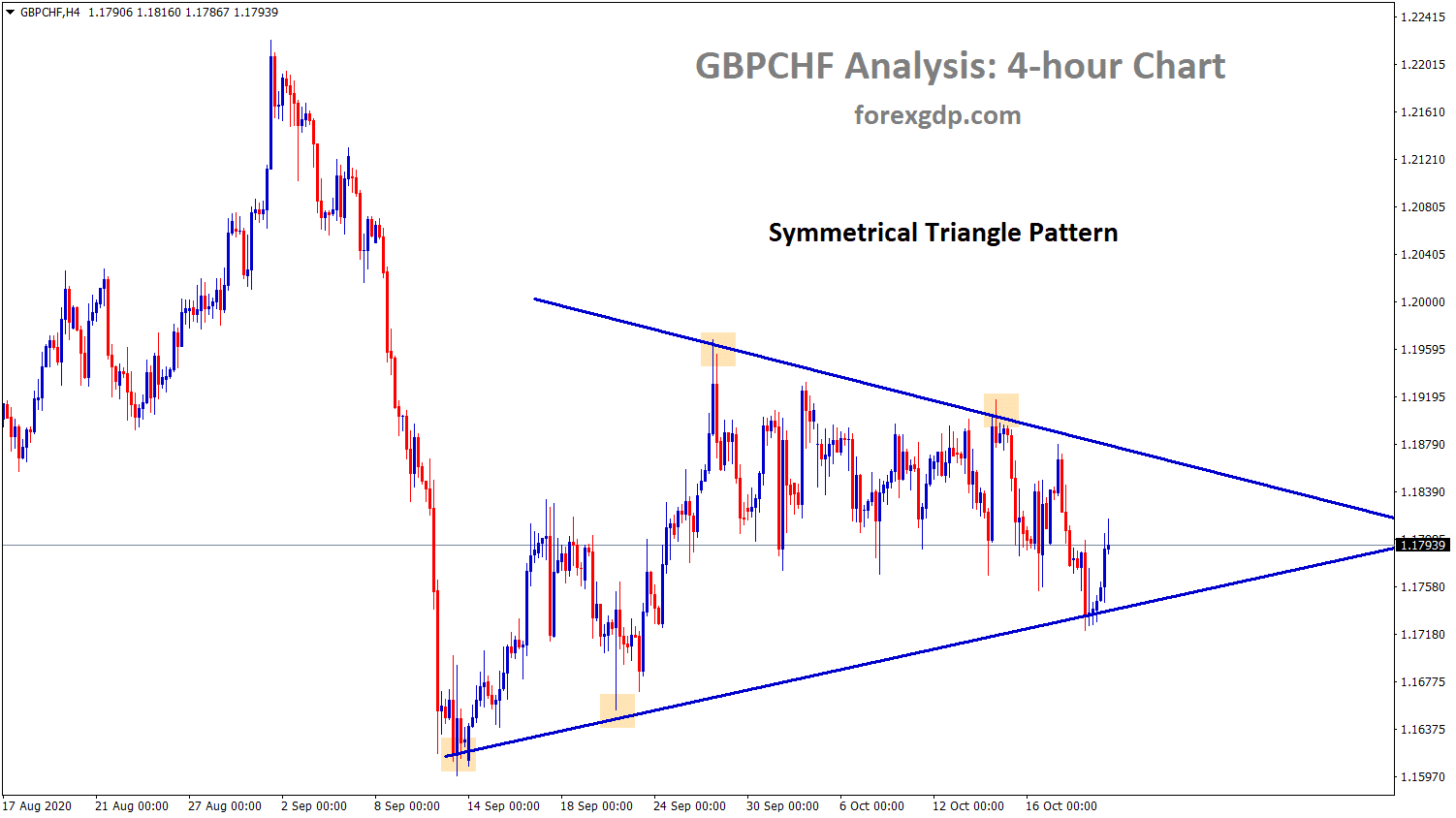 As Cable appreciated earlier today as the market sentiment improved, investors on the other hand are extremely cautious in regards to long positions on the pound, with Brexit negotiations at a standstill.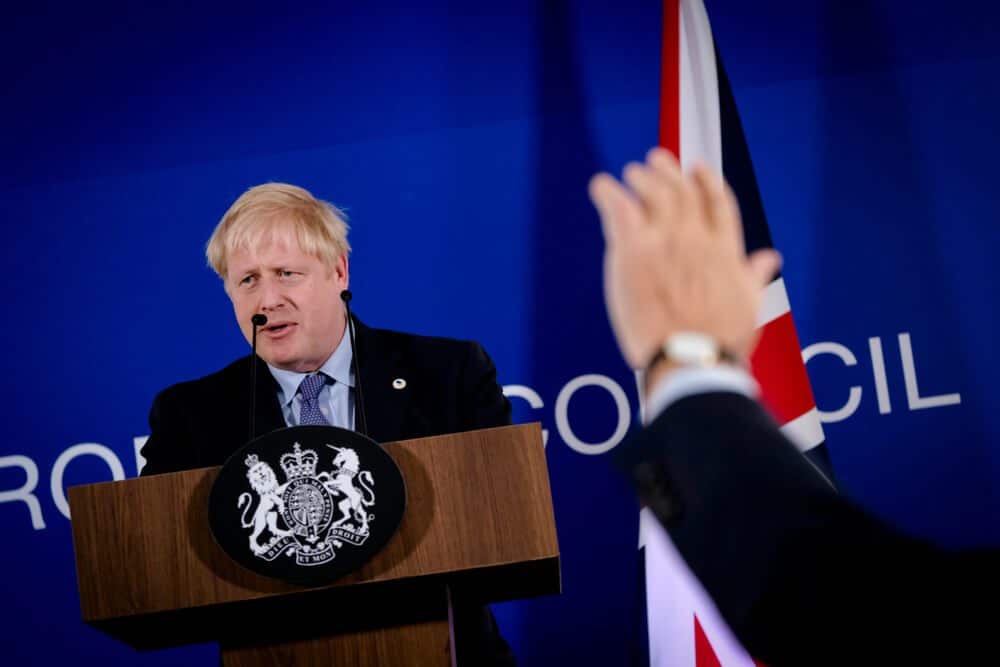 Boris Johnson affirmed this weekend that there is no point resuming the talks unless Brussels adopts a fundamental change of approach and calls to prepare for an Australian-style no-deal exit from the Union. News of this kind has since dampened hopes of a trade agreement.
Britain Pound (GBP) is unaffected as U.K Prime minister Boris walks away from Brexit talk.
We always want you to trade forex market safe with care.
Please Don't trade all the time, trade forex only at best trade setup.
It is better to do nothing, instead of taking wrong trades.
We are here to help you for taking the trades only at best trade setup.
If you like to receive more analysis at accurate time, subscribe to premium or supreme signal plan here : forexgdp.com/forex-signals/
If you want to learn forex trading using best trading strategies, you can purchase our forex trading video course here.
Thank you.