USDJPY retracing in Uptrend
In 1 hour chart, USDJPY moving in an Uptrend line forming higher highs, higher lows.
Now, Market reached the Higher Low level.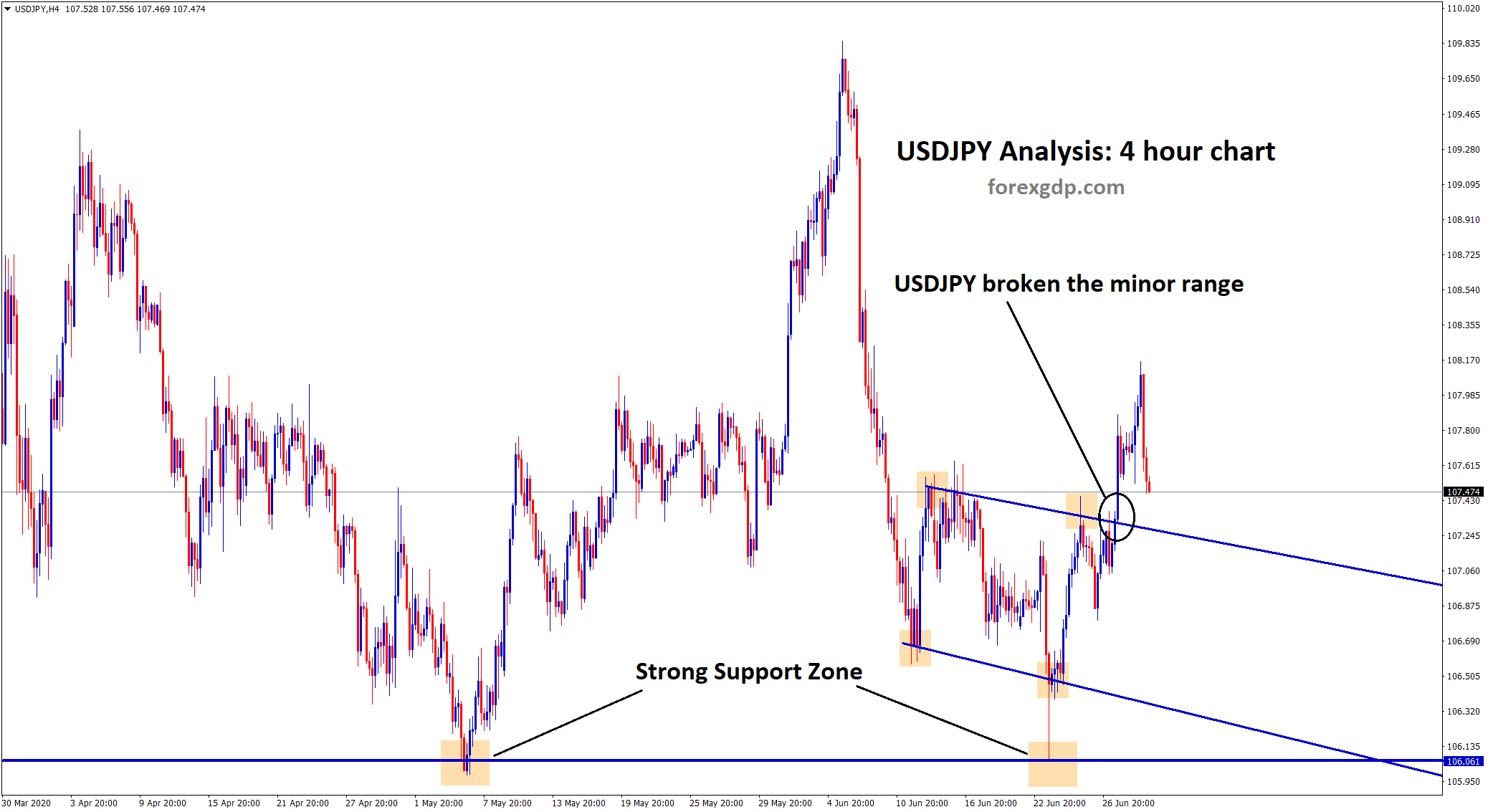 USDJPY bounces up harder after hitting the strong support zone price 106.
Recently, USDJPY has broken the minor range level in the 4-hour chart.
Now, market trying to retest the breakout level.
The Second wave of Covid-19 hitting US Economy harder
US housing data pending home sales surged to 44.3 per cent and statistics shows drawback for the US economy
Today FOMC Meeting going to take place. Federal Reserve Chairman testifying takes place with treasury secretary Mnuchin in front of House Financial Services Committee.
The second wave of COVID -19 rapidly increasing in the US, see as the economic recovery in the slow pace, FED Powell and Co will put surplus funds to support the economy, and Supports USD to rise higher.
Save your time on analyzing the market and take your trades only at good opportunities available in the market.
If you want to receive forex trading signals at best trade setup with chart analysis, subscribe now to our forex signals.