After 7 years, USDJPY has reached the multi-year resistance area in the higher timeframe weekly chart.
USDJPY This Past Week
USDJPY is one of the few currency pairs that have majorly benefited from the current economic crisis happening around the world. This major forex pair has been in a bullish market this entire week with only slight slips in between that were quickly recovered. It has consistently been breaking records by crossing its 6-year highs time and time again. This comes as no surprise considering how hectic this week has been for both currencies. We've had several speeches from both the Feds Powell and BOJ's Kuroda this week. Both these industry leaders are known to cause markets to become unstable once they talk about the monetary policies that they're going to implement in order to combat the current crisis in the economy.
Analyzing the weekly chart for USDJPY, we can see that we started the week off relatively low at around the 119.0 region. Although this may seem high on its own, it is actually pretty low if we consider the heights this dynamic duo has touched these last couple of days. This low point was mainly attributed to the fall in the value of the dollar due to the uncontrollable inflation rates in the country. However, this fall was short-lived once the Feds Powell delivered his speech where he talks about his plans to combat this crisis. Throughout the course of the week, USDJPY kept climbing the charts and even reached heights as high as 122.4. This is significantly above its 6-year high, therefore making this pair a true record-breaker.
BOJ Kuroda Speech
Governor at the Bank of Japan, Haruhiko Kuroda, held two meetings this week to discuss the cost-push inflation crisis existing in the country. The first meeting was held on Tuesday where he discussed his monetary plans to combat this cost-push inflation and bring the economy back on track. He believes holding very loose monetary policies is the only way to do so. According to Kuroda, "Instead of leading to higher wages and corporate profits, such cost-push inflation will weigh on the economy in the long run by hurting corporate profits and households' real income. While nominal wages may increase quite significantly, the rise in consumer inflation may sap households' purchasing power by pushing down price-adjusted real wages. Given recent price developments, we need to patiently maintain our powerful monetary easing."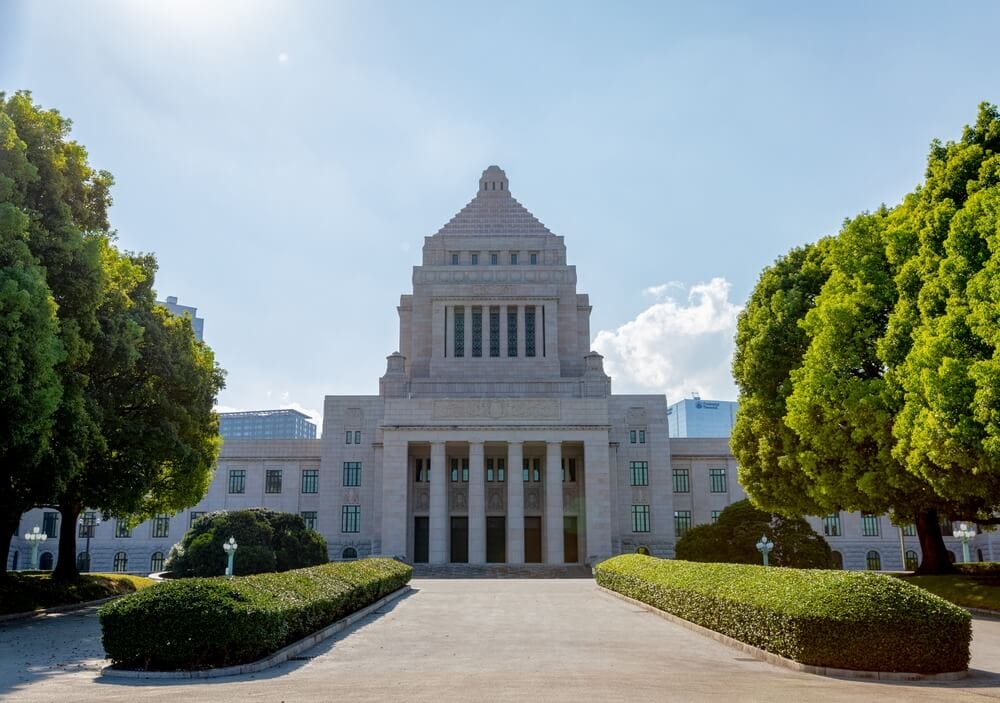 Kuroda held another meeting on Friday to address some concerns people had over his previous speech. He wanted to reassure everyone that just because the Yen is depreciating in value, it doesn't mean that the Japanese economy is doing terribly. Kuroda narrates, "There's no change now to my view a weak yen is generally positive for Japan's economy. Cost-push inflation that is not accompanied by wage hikes will hurt Japan's economy. As such, it won't lead to the sustained achievement of our price target. That's why the BOJ will continue to maintain powerful monetary easing."
Shunichi Suzuki, Japan's Finance Minister also had a few thoughts on this ordeal. Suzuki states, "Exchange-rate stability is important, and sharp volatility is undesirable. Up till now, Japan was able to stably issue a huge amount of government bonds at low-interest rates due to households' massive financial savings and the country's current account surplus. There's no guarantee such market conditions will continue when we look at how energy price moves led to Japan running a current account deficit."
Feds Powell Speech
Jerome Powell's speech on Tuesday definitely marked a turning point for the dollar which had been previously struggling to stay above support levels.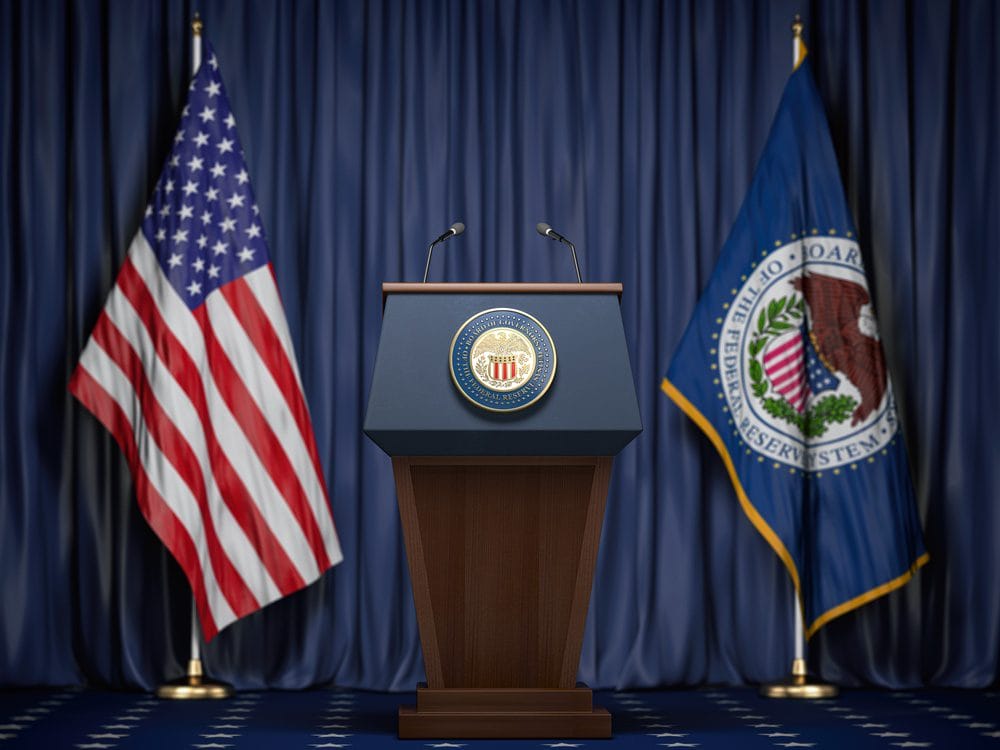 In regards to the inflation crisis in the country, Powell gave hints to a possible 0.5% increase in interest rates for the upcoming term. This is double the usual increase of 0.25%. Powell believes this is the only way to get one step ahead of the inflation problem. Powell narrates, "We will take the necessary steps to ensure a return to price stability. In particular, if we conclude that it is appropriate to move more aggressively by raising the federal funds rate by more than 25 basis points at a meeting or meetings, we will do so. And if we determine that we need to tighten beyond common measures of neutral and into a more restrictive stance, we will do that as well."
US LNG Deal
The EU Brussels Summits began early on Thursday as a part of a three-leg series to solve the ongoing war in Ukraine. During this meeting, the US and EU struck a deal where the US would now be supplying about 15 million bcm worth of oil to the EU on top of what they're already supplying them. The purpose of this transaction is to let go of the oil supply that the EU has been receiving from Russia. This will put Russia in a tough situation as their economy will collapse. However, this has to be done in order to finally make Russia cooperate.
USDJPY Today
USDJPY can be seen fluctuating around the 122.0 region as it digests the BOJ Kuroda speech that happened earlier today. The lowest it had dropped today was towards 121.1 but this was in anticipation of the BOJ speech.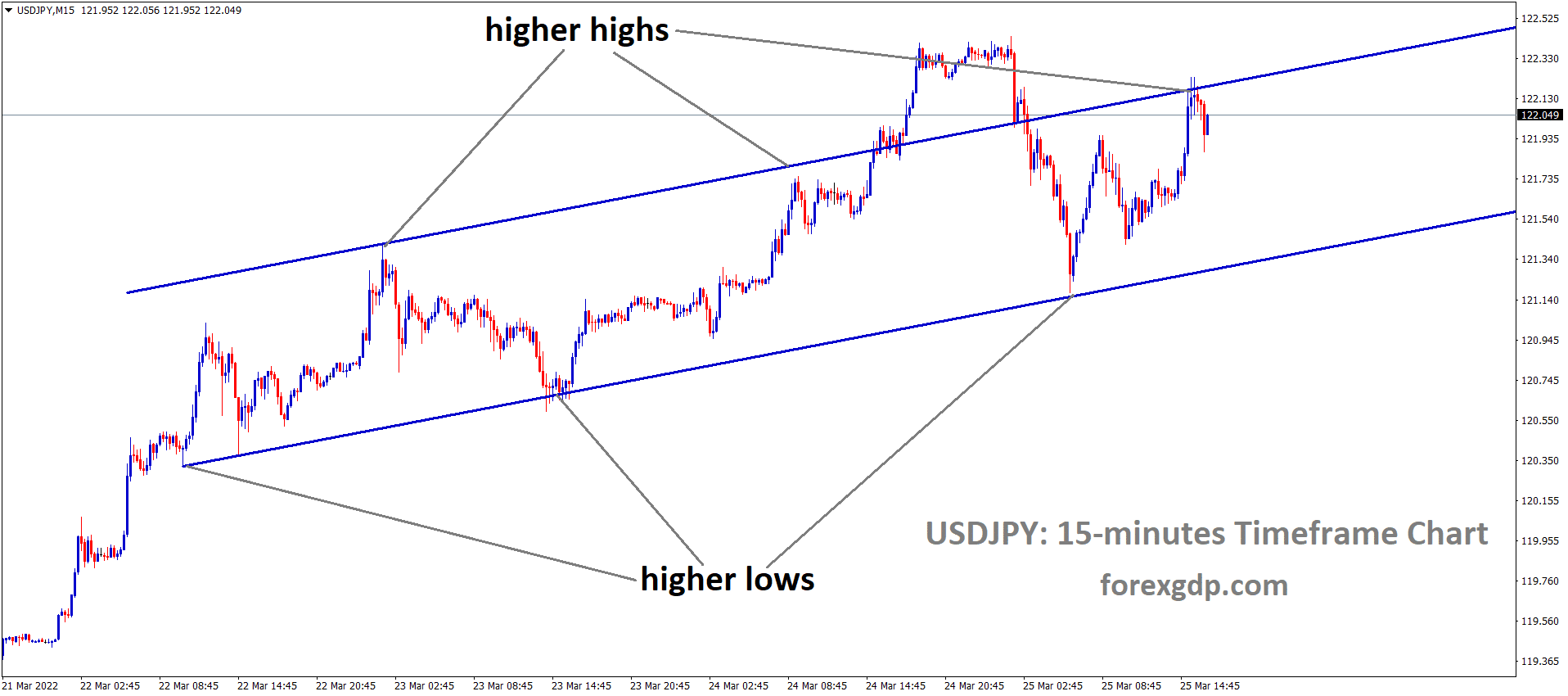 USDJPY Market has fallen from the higher high area of the Ascending channel
Following the speech, this major currency pair regained traction and continued to trend upwards in bullish market conditions. We will soon be hearing updates regarding the EU Summit held early today as well and this would probably cause this dynamic duo some more traction to possibly break its 7-year high of about 124.3 which doesn't seem too far now.
Upcoming Important Events
As the week comes to a close, there aren't any major events that we need to watch out for until next week. Sharon Kozicki, Deputy Governor at the Bank of Canada will be speaking later today regarding her views on the economic conditions and possibly hints towards any monetary changes. Christopher Waller, Governor for the Feds will also speak out later today, revealing his thoughts on the possible 0.5% increase in interest rates. These speeches aren't expected to cause much tensions in the markets but should still be looked out for in case something important gets discussed.
---
Don't trade all the time, trade forex only at the confirmed trade setups.

Get more confirmed trade setups at Premium or Supreme plan here: https://www.forexgdp.com/buy/