How long has it been you trading in the Forex? Have you achieved the expected revenue? You may have experienced loss more than profit. But since you are still here to overcome the bad phase, we salute you. Being qualified to extract several sources of information is one of the essential skills for struggling Forex traders. Some forex trading tips may be just what you need.
Beginners become over-tempted often to invest in many places without collecting data efficiently. This unhealthy tendency is enough to spoil the business. Until you learn enough turning points and currency pair movements in the market, stick to your demo account with one currency pair. After learning more, try to expand the theory carefully.
Top Forex Tips for Struggling Traders
There are countless forex trading tips we can give you to avoid making the top forex mistakes. However, today we're just going to be discussing the top five most common mistakes. They are as follows:
Stop the over trading
Do not trade more than 5% of the total account balance. It will keep your position safe in Forex. When the temptation tries to grab you, your mind uses the trained psychology that you gained. The more extra time you spend following the market, the more temptation will grab your sense. Reflect the market as your job place where you are meant to spend a fixed hour every day.
Escape from the Brokers Trap
You have all the possible instruments to find out about the brokers' portfolios. Before involving a broker agency, research on them. For better safeguard,   
Have a chat with other traders
Use google to know overall data
Visit their forums
Take assistance from professionals
Be Careful about Leverage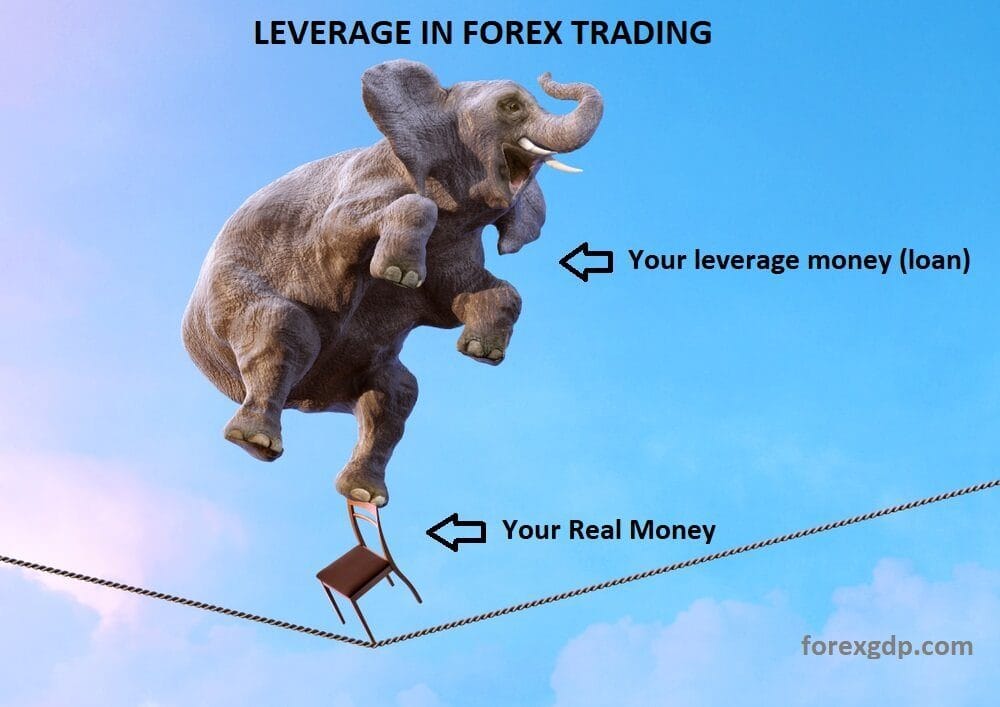 The practice of leverage is perhaps the most significant aspect of risk management, and appropriate risk management should be the first concern for all traders. If you are continuously struggling in Forex and no benefit is happening, you should take the first step to deleverage. Leverage increases the pressure inside the head. The less you consider leverage, the less your stress takes place. Many broker agencies offer different kinds of ratios. 1:50; 1:100; 1:200 various tempting offers can wash your brain and throw you into a ton of stress.
The recommendation will be not to use leverage. Just start from your tiny raw amount and take the leverage in some specific situation if needed. At the beginning level, a smart move can be holding two accounts. One has to be your demo account to test the market choices, and another has to be the real one. It is essential to lessen the risk at first. You should use the stop loss and target profit in every single trade without skipping.
Try to Understand the Market Sentiment
Let's think of market sentiment through an example: The central bank of Australia decided to cut interest rates at its next meeting unexpectedly; then, the Australian dollar will lose its strength. Thus the sentiment of the market will become bearish for the Aussie dollar. For more explanation visit the official website of Saxo and learn more about the impact of interest rate decisions in the Forex market.
Train your Psychology

Incompetence is the villain of self-reliance. The psychological terms are often be overlooked, and the results that arrive after that are pathetic. So, if you are interested at least now to learn about trading psychology, take a glance.
View emotions in a practical manner. Do not just ignore emotion instead of making it suitable for your own.
Respond instead of reacting to your trading results.
Learn perfectly how to progress in building a durable trading mindset.  
No one is guaranteed to win. It is connected to techniques.
It doesn't matter how heavy a challenging moment you are going through; only you can solve the problems and make the path smooth for simultaneously better trading. Hold your determination to achieve success until you get that. A healthy suggestion for the beginner is to simplify the Forex approach. It will ease the tough challenges because one should cultivate his critical intellectuality to overcome the struggling period at the end of the day.
Final Verdict on Forex Trading Tips
It is not uncommon to make mistakes when you first start forex trading. However, you must learn from those mistakes to ensure proper risk management. Understanding chart patterns and market analysis is a great way to start. Forex signals can help you further solidify your trading career.