The internet has completely changed how we experience the world, including our economy. It's now possible to have uninterrupted forex trading session from anywhere in the world as long as you have a computer and an Internet connection. Forex trading is a great way to make money online because it's open 24 hours a day for those who can handle volatility and can take advantage of global market trends. There are many forex traders around the world making millions of dollars every year by trading currencies. Just remember that this opportunity is not without risks–many people lose their entire investment when they start out because they don't know what they're doing or try to do too much at once. So be sure that you understand what's happening before you put your hard-earned money at risk.
The key to your success is to have an uninterrupted forex trading session. If you open and close trades over the course of hours, you wind up missing out on potential opportunities or taking unprofitable trades just because you can't monitor the market all day. Opening one trade per day will allow you to find the best opportunities and make decisions carefully after a lot of consideration. You'll be able to understand what's driving the price action and see how other traders are acting in real time, rather than just take random trades just because you have five minutes. Here are some tips for having an uninterrupted forex trading session: 
Use The Right Instruments
As soon as you start trading, you're going to want some software that keeps track of your open trades and market news. There are plenty of free forex trading programs available on the Internet, but they tend to be more complicated than what's necessary. The best idea is to get one piece of software that does several different things; it should monitor prices in real time, provide reports on your trading activity, connect you to your broker for executing trades, have access to news feeds so you can get real-time updates on currency movements. All of this information will be displayed in a convenient dashboard that keeps everything together. 
Also, another "software-related" suggestion you should consider is using a reliable Forex VPS. A Virtual Private Server is a computer that is used as a remote server. This can be helpful for forex traders because it allows them to have a secure and stable connection to the internet without having to use their own computer. This can be important because it can help protect your trading account and keep your data safe. Additionally, having a VPS can improve your trading performance by allowing you to trade faster and more efficiently.
Create A Trading System
Every trader should follow certain rules when it comes to entering and exiting trades. These rules are based on technical analysis, which takes the current market sentiment and past trends into account to predict where prices will go next.
If you don't have any trading system in place when you start out, you're likely to take random trades that can be hard to monitor or even turn into losing trades when it turns out there actually isn't enough market movement. Having a good trading system–and following the rules closely–will allow you to maximize your potential profits and minimize your risks.
Keep Your Desk Clear
Even though it's important to have all the information in front of you so you can take decisions, you should always keep your desk clear when you're in the midst of a trading session. It's hard to get in the zone when you have five different windows open,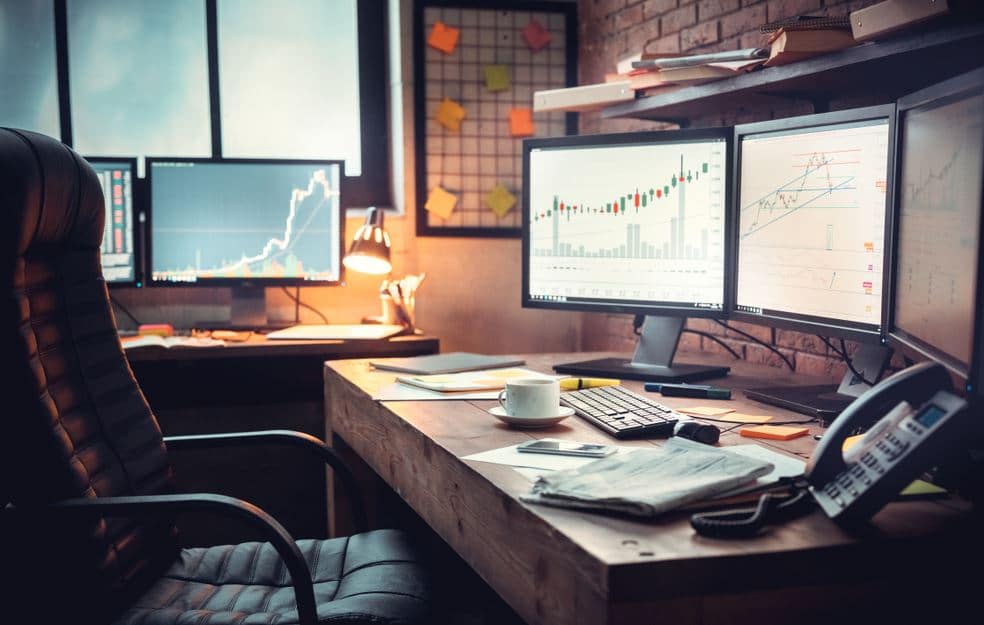 since it breaks your concentration and makes it difficult to focus on one thing for an extended period of time. By keeping everything clear, you will be able to do what needs doing without getting distracted by other pieces of information that might confuse you or slow you down. 
Have A Back-Up Trading System
Once you've put in the time and effort to create your own trading system, it's important to have a back-up plan for when things don't go as planned or if you find yourself feeling lost as you start out. It's easy to develop tunnel vision once you get caught up in a trading session and wind up taking trades that might not be the best, simply because you're too focused on what's going on right now. Having a back-up plan means having access to other forex traders who use systems that are different from your own. This will allow you to take a wider range of actions and make better choices. 
Have A Watchlist
Once you've got your trading system set up and your theory behind it in place, the next step is to create a watchlist filled with currencies that will be affected by all of the factors you're looking at. You can get this list from various online sources or make one yourself if you know how to analyze price charts. Once you have it, you can study individual currencies to determine which are the most likely to have an impact on the market and react accordingly. 
Chart Patterns
Traders draw their own conclusions based on price action in any given currency pair. Based on that analysis, they will make decisions about where the price might go next based on a range of different chart patterns that they deem to be predictive of future price movement.
You can study these patterns on your own, but the easiest way is simply to look at a chart and see what it tells you. If you find one of these charts compelling, make sure to include it in your decision making process since it will likely affect how you trade and what you trade. 
Review Your Results
After a session is over, you should review the results to see what worked and what didn't. Your trading system might need some adjustment or refinement, or your watchlist might need updating to account for certain factors that could have a big impact on future trades. Either way, it's important to take this step so you can learn from both your successes and your failures each time you go through a trading session. 
The Final Step
At the end of every trading session, it's important to give yourself some time to relax and wind down so you can enter the next session feeling refreshed and ready for anything. You should start this process as soon as possible, since waiting too long will only cut your session short and keep you from doing a thorough job in the end. If you follow these tips, you can make sure that every trading session is a winner.