USDCHF Analysis for sell trade signal
United states hold No.1 Rank in Coronavirus cases and deaths (click here to see). USDCHF sell signal is better to make profit from this situation.
As this affecting the US Economy more, Lock down happened everywhere around the country.
Fed need to make more corrections to stabilize US Economy from this covid-19 impact.
Fundamental economic news driving the market now. However, USD/CHF comes under the technical analysis too.
USD/CHF starts to fall in a Downtrend Range now.
US economy is getting so worse day by day, we can expect USD to get weak until the positive result comes from US.
On Sunday, Saudi Arabia and Russia Ended their oil price war by making the biggest oil production cuts in history, following pressure from US president Donald Trump to support the energy industry at this coronavirus pandemic.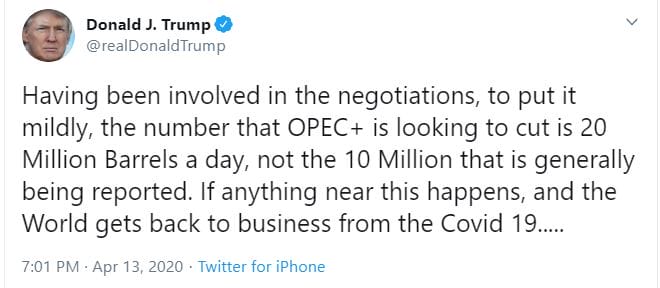 A big hope given to US oil and brent oil for moving up.  Thousands of jobs in Oil industry will be saved by this massive production cut as per Trump tweeted (click here to see trump tweet)
We always want you to trade forex safe with care.
Please Don't trade all the time, trade forex only at best trade setup.
It is better to do nothing, instead of taking wrong trades.
We are here to help you for taking the trades only at best trade setup.
If you like to receive forex signals at good trade setup, Try our forex signals free.
If you want more forex signals try our Premium or Supreme forex signals plan.
Thank you.