Reason for Selling AUD/CAD :
As per our Previous Analysis, AUD/CAD Double Top Formation on Daily Chart confirms the reversal and it went down more now.
However, on H4 Chart AUD/CAD forms a Triple top pattern, which technically moves the market down.
Finally market reached our Take Profit Target Successfully.
This is the reason for selling AUD/CAD.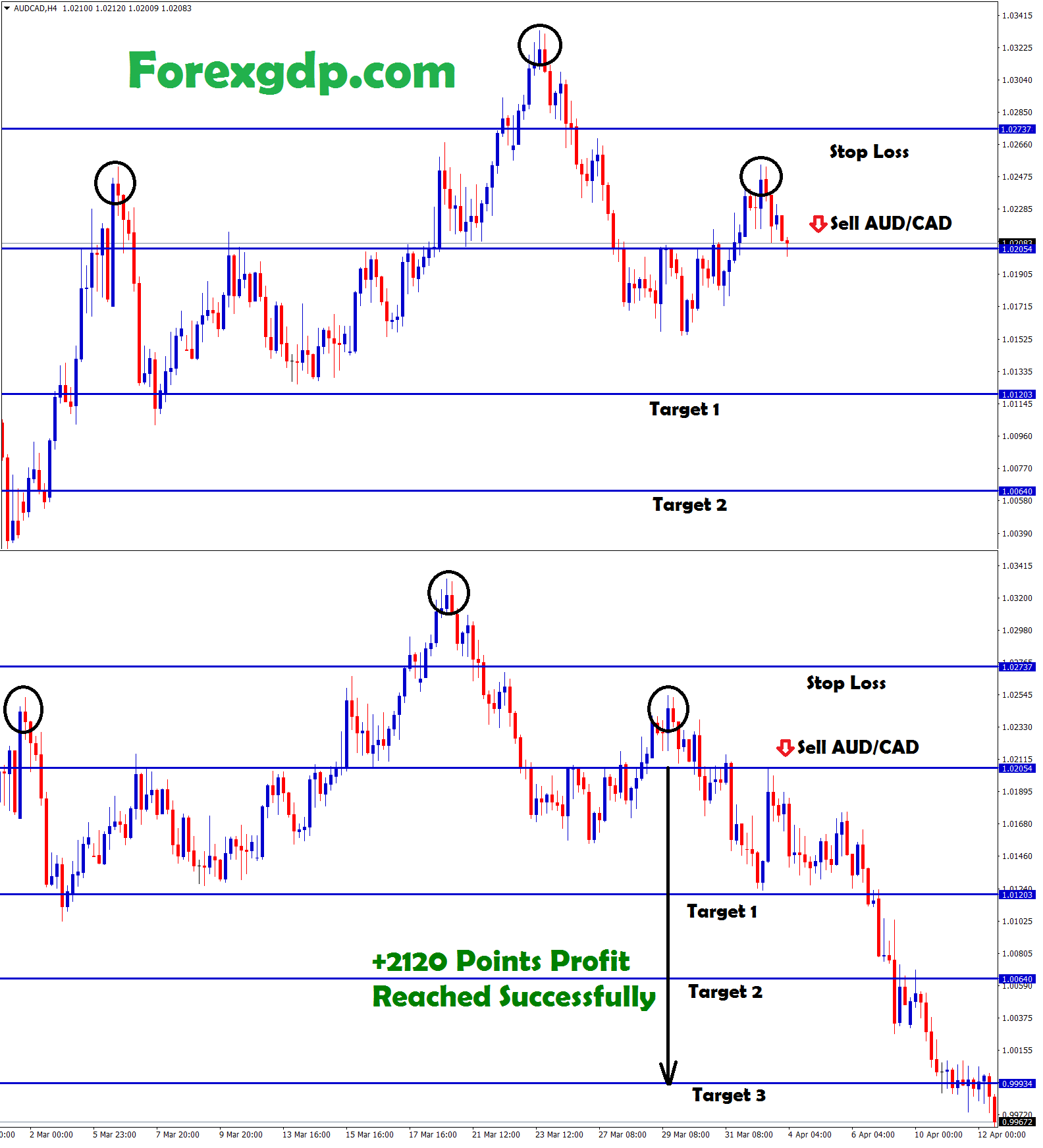 Trend is your Friend, if you know, how to deal with it.
Save your time on analyzing the market, Start to trade forex in a technical trade setup's with the help of Forex Experts team.
We always want you to trade forex market safe with care.
Please Don't trade all the time, trade forex only at best trade setup.
It is better to do nothing, instead of taking wrong trades.
We are here to help you for taking the trades only at best trade setup.
If you like to receive more analysis at accurate time, subscribe to premium or supreme signal plan here : forexgdp.com/forex-signals/
If you want to learn forex trading using best trading strategies, you can purchase our forex trading video course here.
Thank you.