BREXIT NEWS:
1) Jan 2020 UK Parliament passes favorite for UK Prime Minister BORIS JOHNSON won votes for Brexit deal
2) As per favorable for UK PM set date for Brexit deal on JAN 31 for leaving EU with a deal or without deal by negotiations
3) IF UK will leave by JAN 31, GBP will become strong rather than weak. As per Technical Analysis, GBP have more potential to move up.
4) For the past 15 years GBP got weaker against USD, AUD, CAD, NZD ,JPY CURRRENCY pairs due to EU collaboration and now leaving EU will be great for Great Britain.
5) Leaving EU and taxes benefit for Britain will lead to cut and Britain extends corporate taxes will not be applicable if Britain leaves EU
6) At the end of 2020 Britain will make a trade deal with EU and smooth progress for all public and corporates. GBP will get stronger than any other year by 2021.
Check the brexit timeline given below: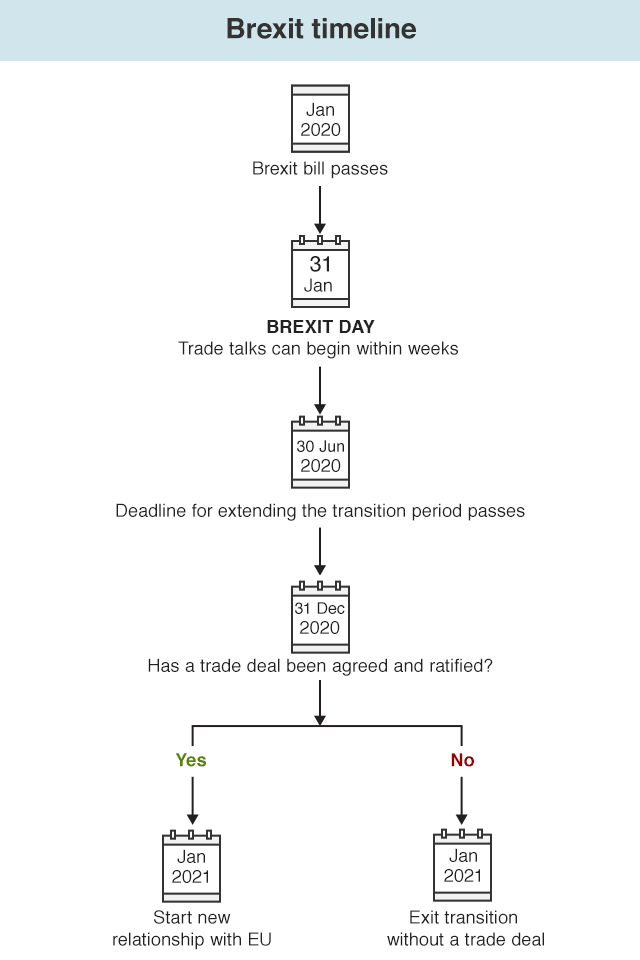 Save your Money, Energy, Time on Analyzing the market.
Please do not trade forex market all the time, trade forex only at good opportunities available in the market. 
We are here to help you for taking the trades only at good opportunities.
Save your time on analyzing the market and take your trades only at good opportunities available in the market.
If you want to receive forex trading signals at best trade setup with chart analysis, subscribe now to our forex signals.