CHFJPY Technical Analysis
Since from the year 2017, CHFJPY is moving up and down between the Resistance and Support Zones for more years.
Now in August 2020, CHFJPY reached the Major resistance zone. Previously the same resistance zone was reached on July 2017, January 2018 and September 2018. 
The market fails to break the support zone and it has bounced back from the strong support zone on April 2017, December 2018 and September 2019.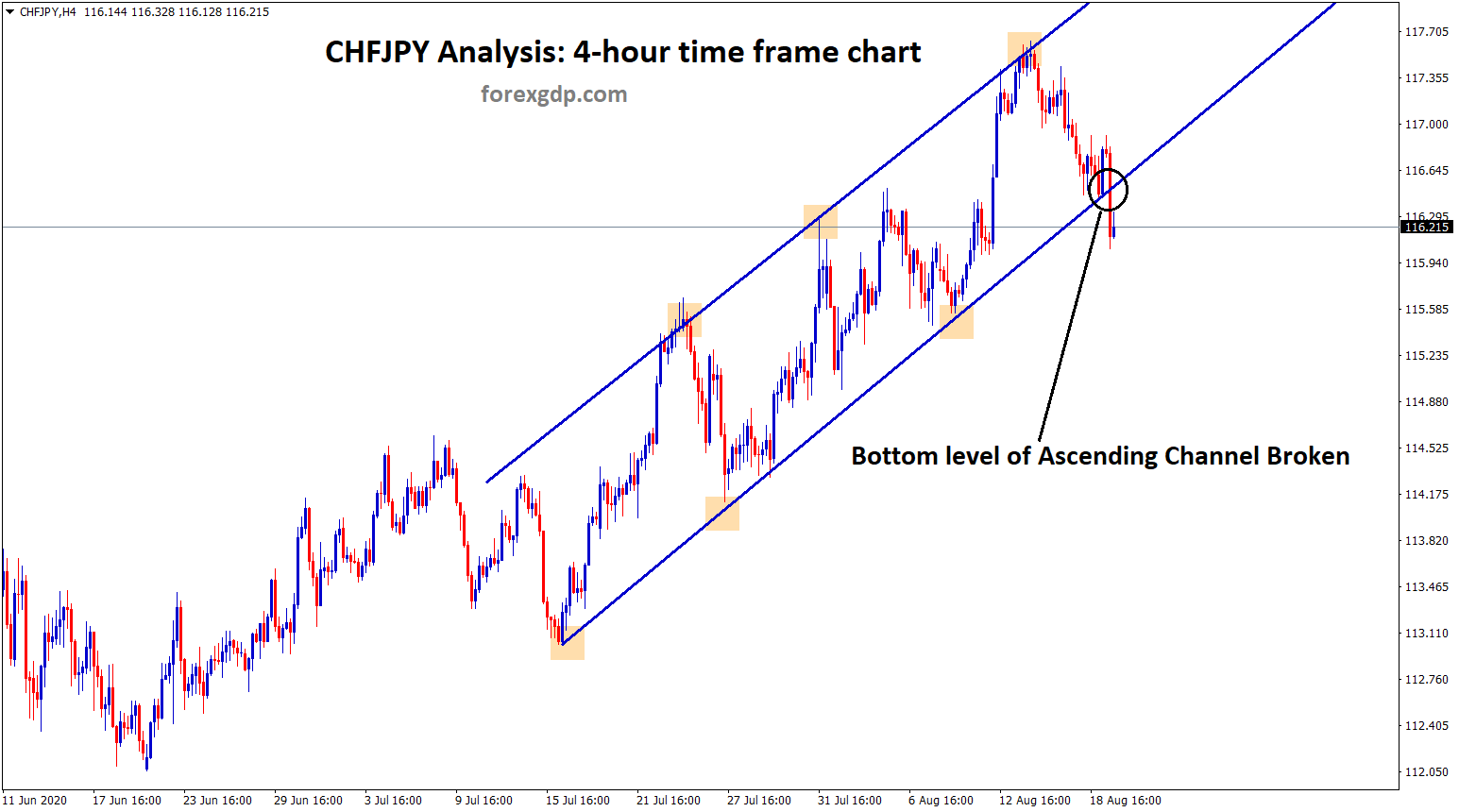 In the 4-hour timeframe chart, CHFJPY is moving in an Ascending Channel for a long time.
Today the bottom zone (higher low) of the Ascending Channel has broken. 
This shows that CHFJPY starts to make correction now from the strong resistance.
Please Don't trade all the time, trade forex only at best trade setup.
It is better to do nothing, instead of taking wrong trades.
We are here to help you for taking the trades only at best trade setup.
Start to receive the forex signals now: forexgdp.com/forex-signals/