EURUSD is moving in box pattern and the market has reached the support area of the pattern.
Where Is EURUSD Today
The EURUSD currency pair is on a rise today as a result of the release of the ECB Lagarde speech and the US ban on Chinese exports.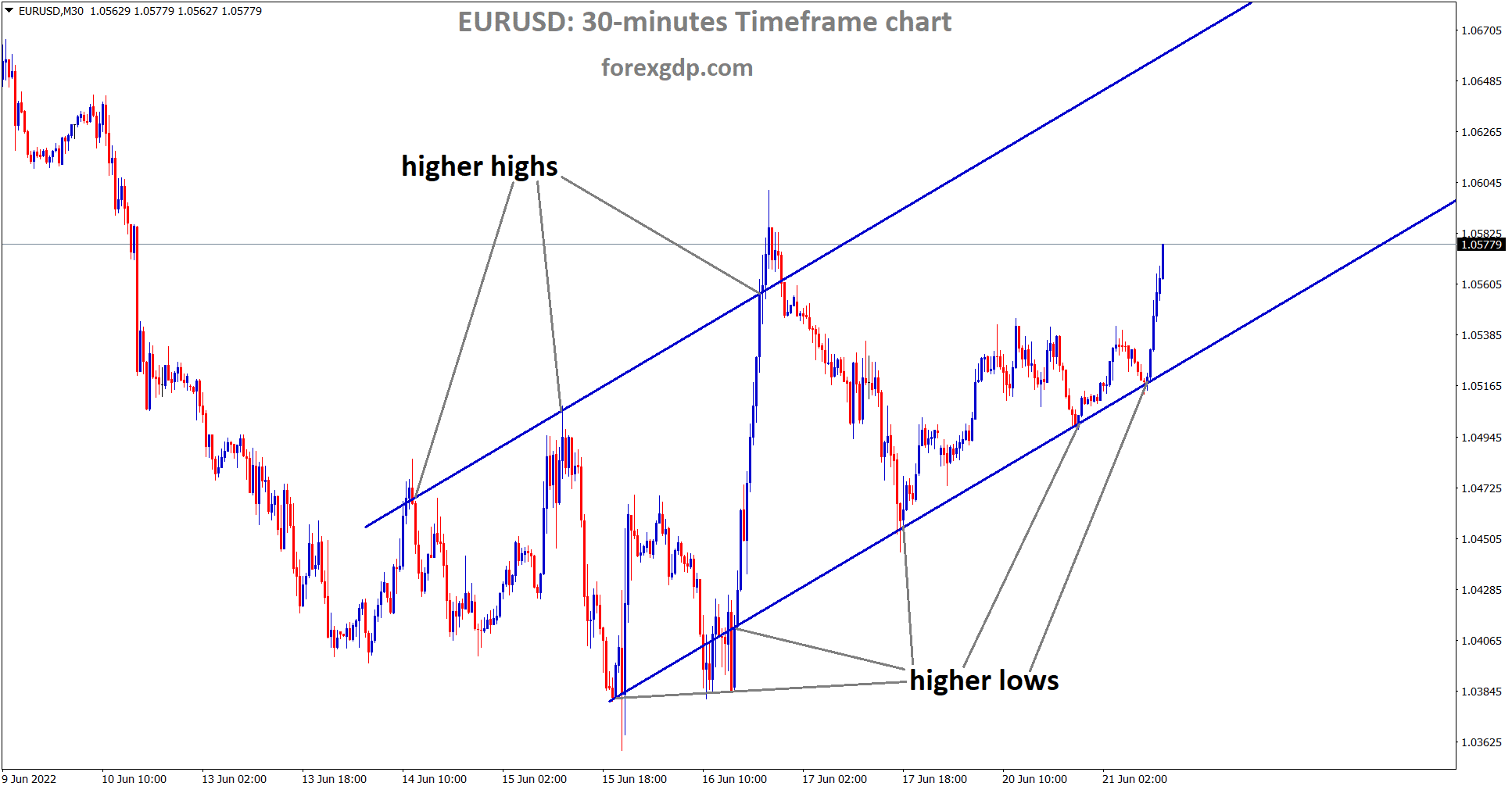 EURUSD is moving in ascending channel and the market has rebounded from the higher low area of the channel.
As a result of this decision, the EURUSD pair faced an increase in its market value and is now teasing at around the 1.057 region. The EURUSD chart is showing some bullish market conditions. We may continue to see this pair increase in value throughout the day.
ECB Lagarde Speech
Christine Lagarde, President of the European Central Bank, held a speech at the Hearing of the Committee on Economic and Monetary Affairs of the European Parliament. She reveals, "Looking at inflation, it has risen further, standing at 8.1% in May. Energy prices stand 39.2% above their levels one year ago. Food prices rose 7.5% in May, in part reflecting the importance of Ukraine and Russia among the main global producers of agricultural goods. Prices have also gone up more strongly because of renewed supply bottlenecks amid recovering domestic demand, especially in the services sector, as our economy reopens. As a result, price rises are becoming more widespread across sectors, and measures of underlying inflation have risen further. To conclude, Russia's unjustified aggression toward Ukraine is severely affecting the euro area economy and the outlook is still surrounded by high uncertainty. But the conditions are in place for the economy to continue to grow and recover further over the medium term."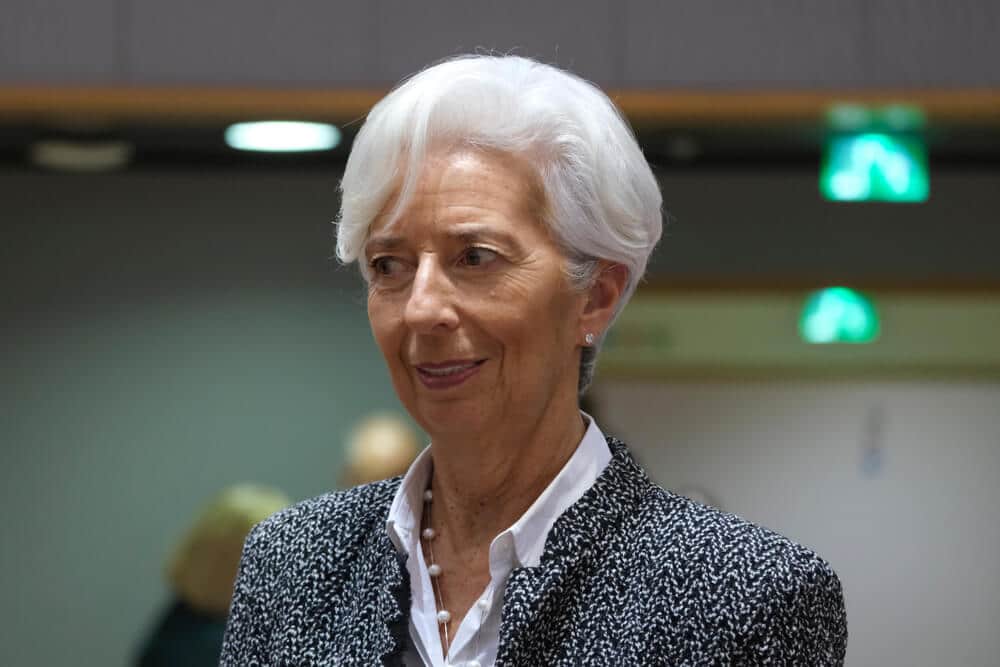 She further says, "In addition, we decided to mandate the relevant Euro system committees together with the ECB services to accelerate the completion of the design of a new anti-fragmentation instrument for consideration by the Governing Council. These decisions underpin our previous commitments to adjust all of our instruments within our mandate, incorporating flexibility if warranted, to ensure that inflation stabilizes at our 2% target over the medium term. Fiscal policy is helping to cushion the impact of the war and governments have intervened to slow energy inflation. Alongside targeted fiscal policies, the implementation of the Next Generation EU program and the "Fit for 55" package should also help the euro area economy. I count on the work of this Parliament to ensure that these important EU initiatives can actively contribute to forging a sustainable growth path and increasing the EU's resilience to shocks."
US Bans Chinese Imports
It has been many years now that China has been exposed for its mistreatment of the Uyghur Muslims who are living in their country. They are subjecting them to forced labor and making them change their religion if they don't want to get killed. Despite there being much evidence for this occurrence in China, the world has yet to do anything about it.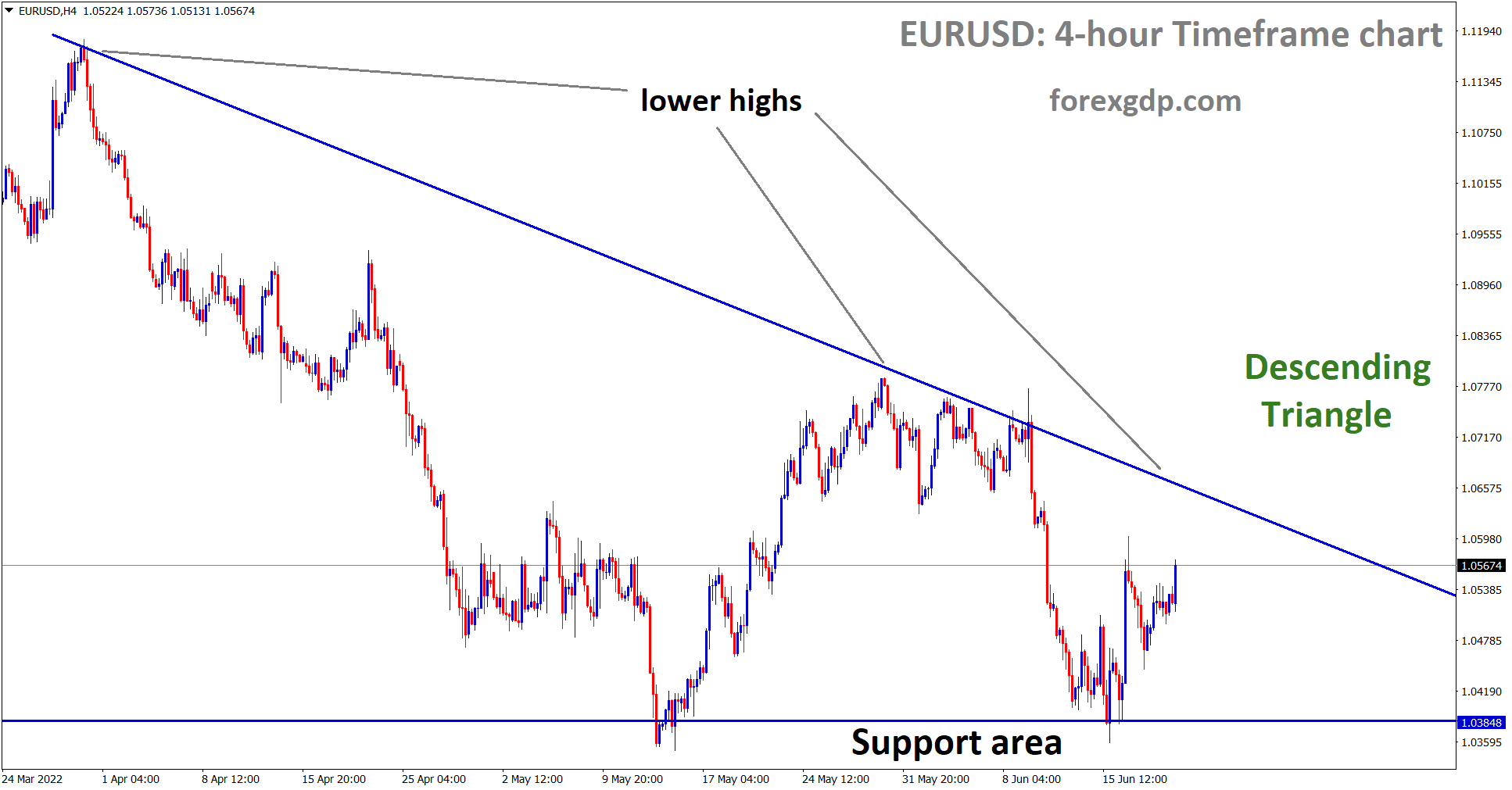 EURUSD is moving in Descending Triangle and the market has rebounded from the support area of the pattern.
China is a world superpower. Much of the world relies on China for trade and other services. This is why no one is stepping up to do anything about it. However, earlier this week it was revealed that the US is finally taking action against this atrocity. The US is one of the few countries that is not afraid of China because they themselves are a world superpower. In fact, they are happy if China goes down as this would mean they have less competition in becoming the world superpower.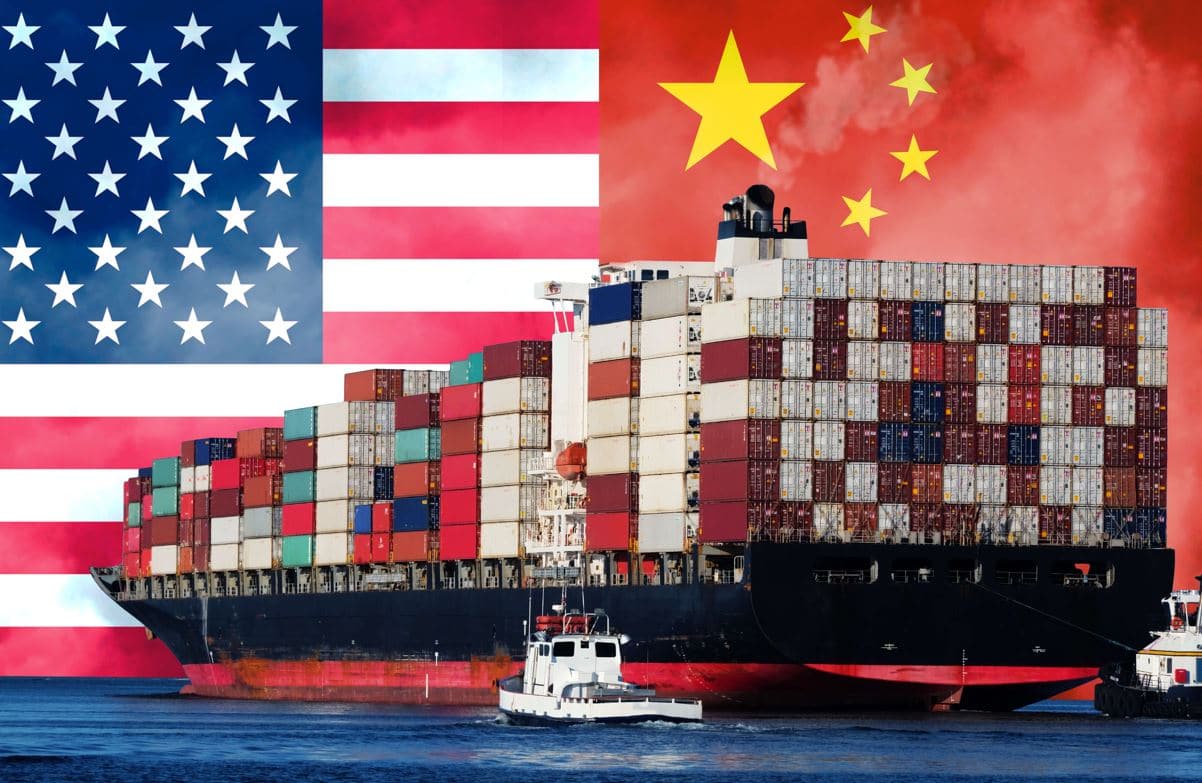 Annabelle Liang, Economist at the BBC, reveals, "Under the rules, firms have to prove imports from the region are not produced using forced labor. US officials have said members of the minority Uyghur community in the region, who are predominantly Muslim, have been detained and made to work. China has repeatedly rejected accusations that it is holding Uyghurs in internment camps in Xinjiang. Several imports from the resource-rich region, including cotton and tomatoes, have already been banned from the US. The restrictions will be extended to all imports under the Uyghur Forced Labor Prevention Act (UFLPA), which took effect on Tuesday. According to the US Congress, China has detained more than a million Uyghurs and other Muslim minorities in Xinjiang since April 2017. It believes tens of thousands of detainees have worked at a fraction of minimum wage or without any compensation" in Xinjiang and other provinces "under the guise of poverty alleviation and industrial aid programs. It said China also interferes with audits and traditional due diligence efforts to vet goods and supply chains in Xinjiang  including by intimidating potential witnesses and concealing relevant information. Human rights groups have also accused the Chinese government of gradually stripping away the religious and other freedoms of Uyghurs through mass surveillance, detention, indoctrination, and even forced sterilization."
France Parliament Issues
It has only been about two months since the French President Emmanuel Macron was reelected into the house as President. Despite this, his house seems to be facing quite a bit of issues as he faces a hung parliament. He lost his Ensemble alliance which was a huge blow for him and set him back quite a bit despite winning the election. He now looks weak in the eyes of his opponents and is at risk of facing a no-confidence vote if he doesn't get things under control again. This may mean that his far-left opponent will end up becoming President.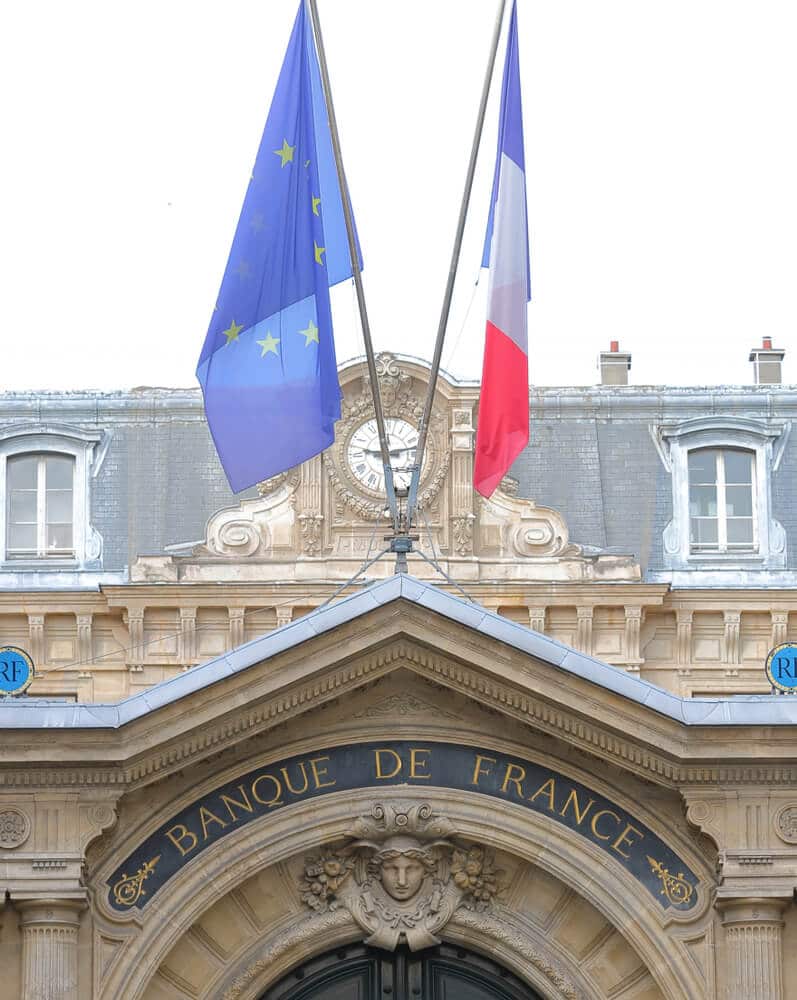 Elizabeth Pineau, an analyst at Reuters, reveals, "President Emmanuel Macron faced calls for his prime minister to resign on Monday, and doubt hung over his ability to rule decisively after his camp lost its parliamentary majority. Macron's centrist grouping is under pressure to secure support from rivals to salvage Macron's reform agenda after weekend elections delivered a hung parliament. If it fails, France could face a long spell of political paralysis. Macron will invite all political parties able to form a group in the new parliament for talks on Tuesday and Wednesday, a source close to Macron said on Monday. The loss of his Ensemble alliance's absolute majority is a painful setback for Macron, who won a second term just two months ago. French governments have long relied on a lower house of parliament that shares their political line and largely rubber-stamps proposals."