Today, Japanese government released it's monthly economic assessment report for May month and they said again that the Japan economy is in very bad situation.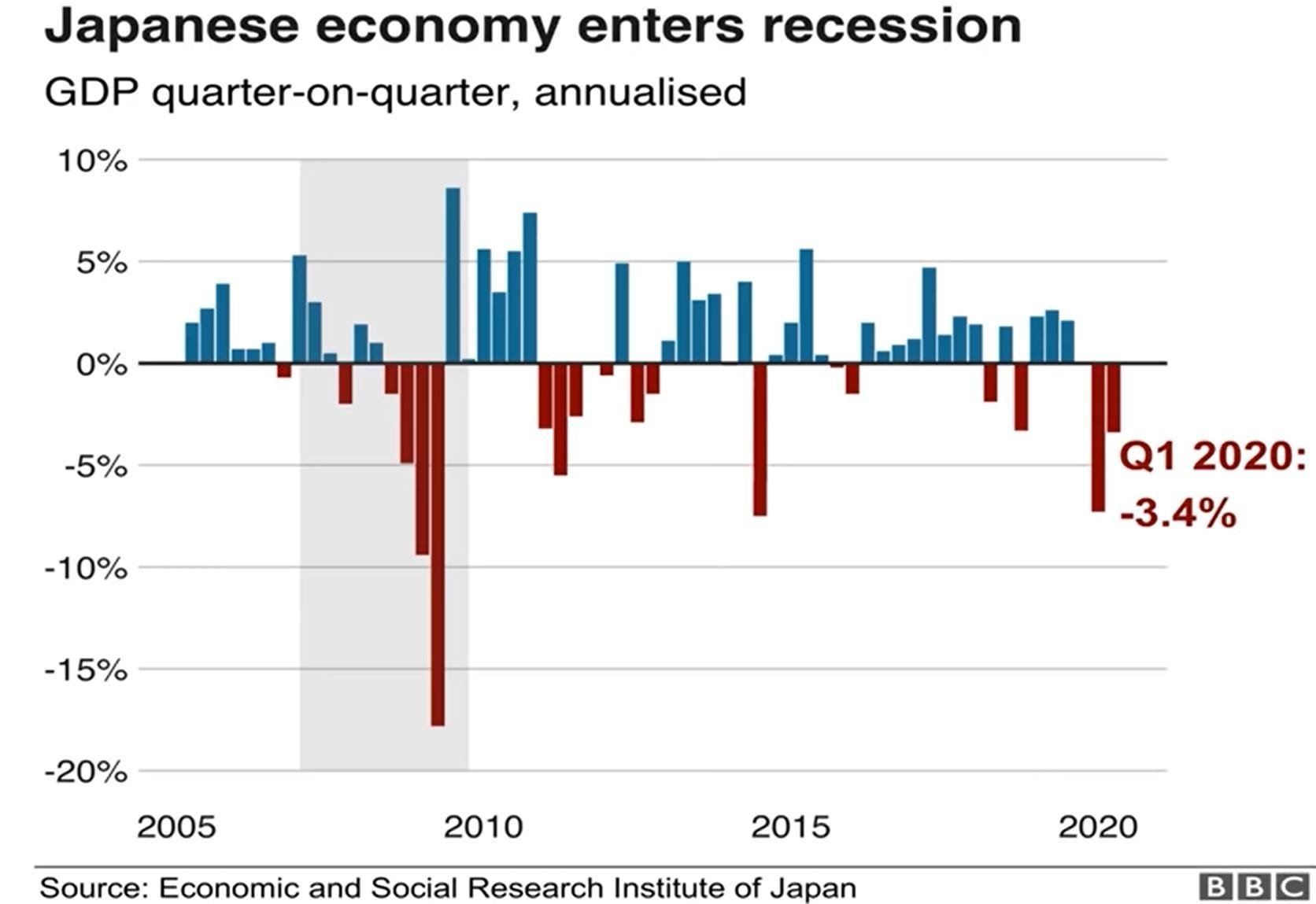 Japan's economy falls into Recession which means the phase of the downturn in the economic cycle when there is a fall in the country's GDP for some quarters. Analyst says still more worse things going to come for Japan.
The labour market and Corporate company investments are reduced heavily.

The Exports are decreasing heavily at this lockdown time. Japan Country earn more money in exports. most of the people in japan live their life completely depend on doing export business only. The export business are completely affected and facing more losses now.
The private consumption goods was decreasing heavily by the people due to the fear of coronavirus spread.
Real estate investments slipped down 17% and household consumption fell 3.1%
USDJPY moving in Sideways
USDJPY is moving up and down between the Support and Resistance level in hourly chart.
Since the major revenue of the country comes from exports are facing very bad conditions now.
On other side, US country ranks No.1 in Coronavirus impact nearly 1.74 Million people are totally affected till today May 28, 2020.

USD is also getting weaker. both USD and JPY seems weaker at the moment. 
This is the main reason USDJPY moving slow between the resistance and support level for long time.
Technically, wait for the confirmation of breakout from this support or resistance level to catch the good movement in market.
Check live Free forex signals now.
To increase your trading profits, read this below topics:
How to trade profitably using Chart Patterns?
Low risk, High reward trading strategies
How to get rich trading forex market?
Most predictable Currency Markets
If you want to learn more successful trading techniques with free mentorship support, you can purchase the forex trading video course.
Thank you.