Gold: Moderna Vaccination
Gold XAUUSD is moving in a Descending Triangle chart pattern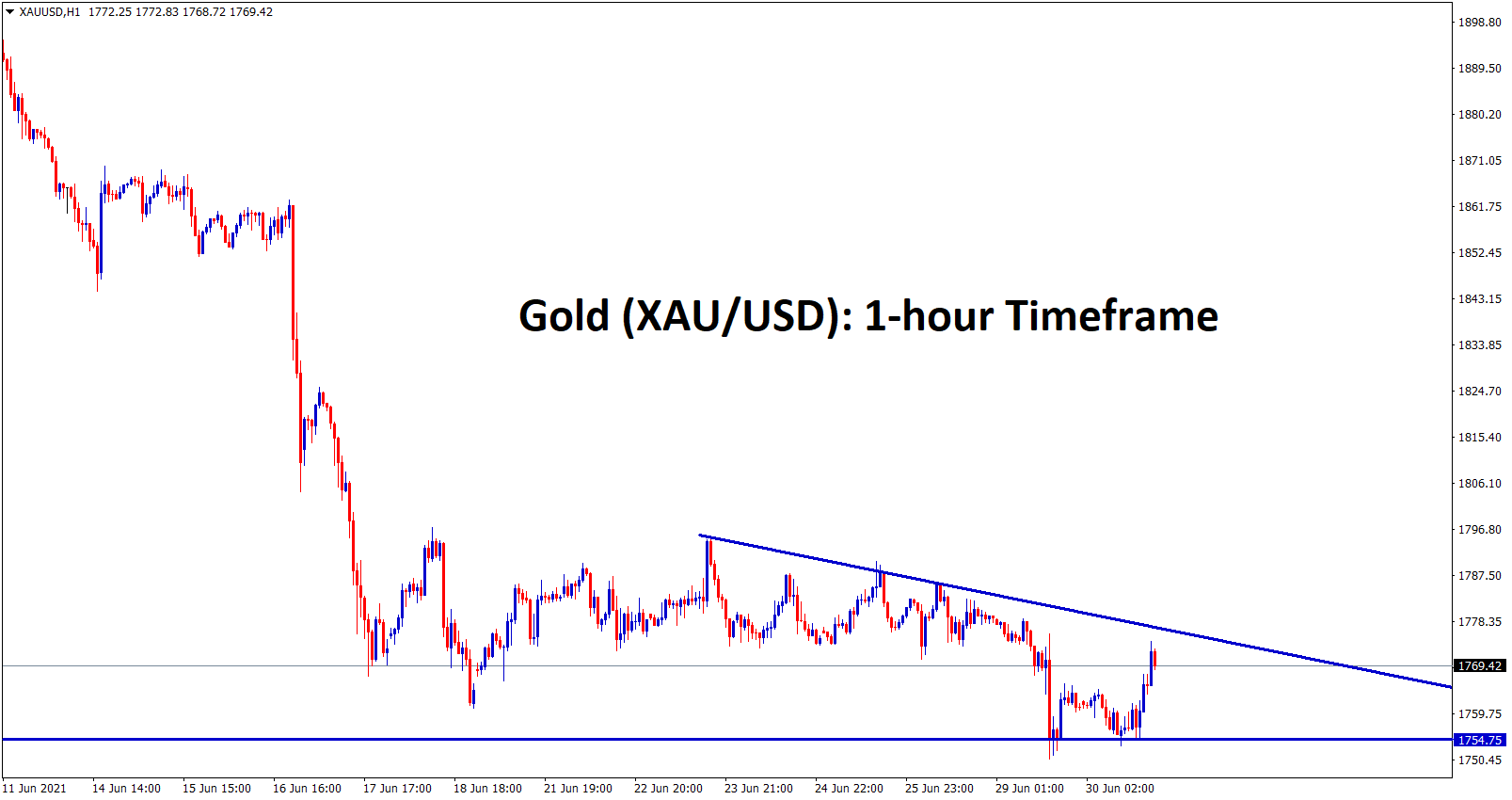 Moderna Vaccine successfully destroys Delta variant Covid-19 and US Dollar moved up higher.
Once the pandemic gets under controlled by Moderna Vaccine in the US. Gold Prices will remain lower as US Dollar getting stronger.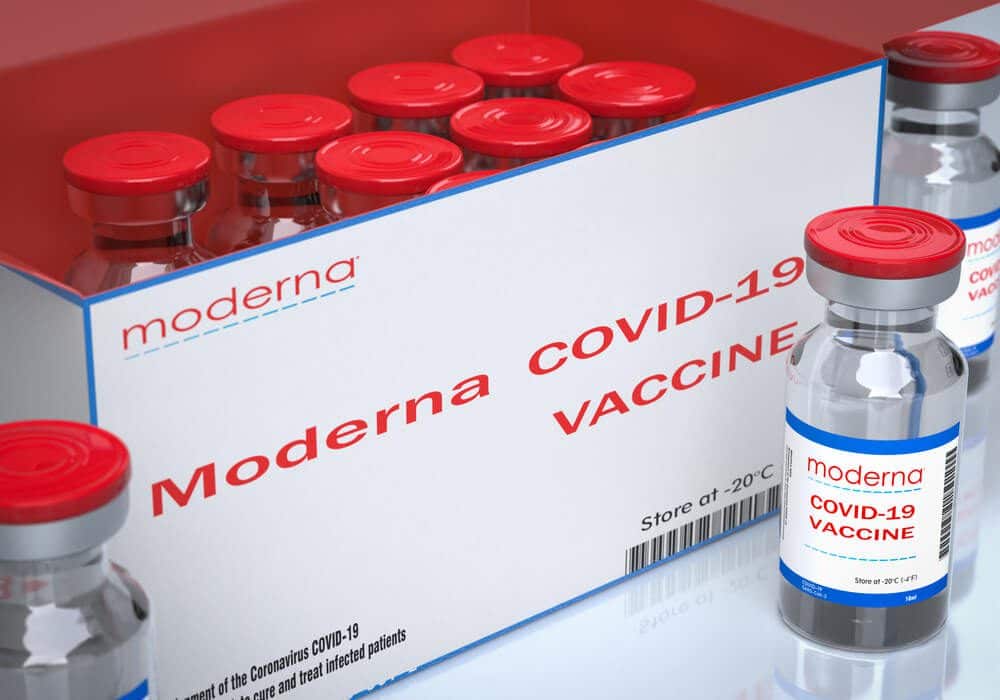 And inflation data keeps higher makes the challenge for US Dollar and Supports for Yellow metal.
Moderna proves more effective in killing the power of Delta Variant type of Virus than other vaccines not effective as Moderna.
US Dollar: ADP employment data
USDJPY hits the recent high again forming an Ascending Triangle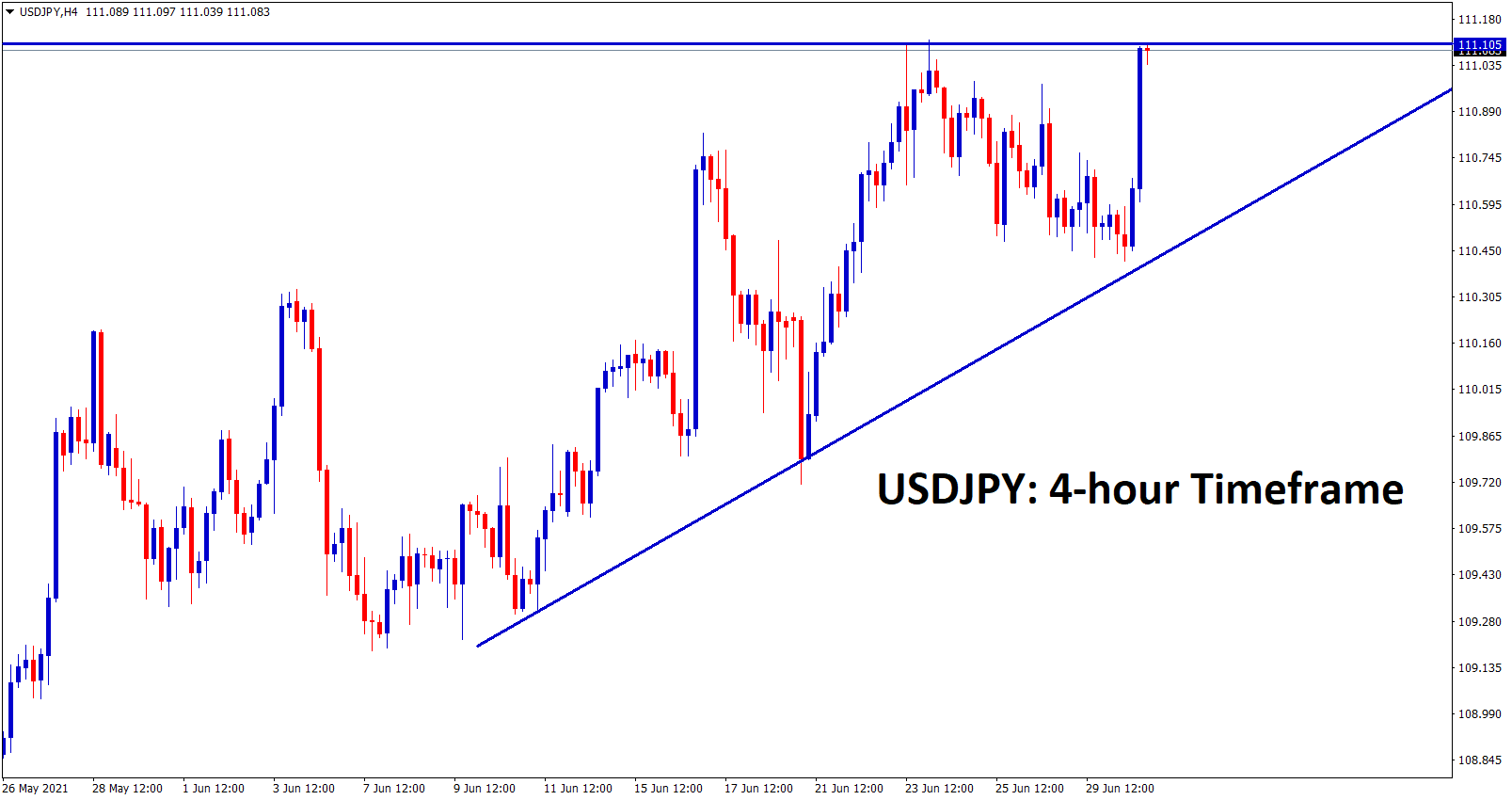 Private sector jobs in the US shows ADP employment data this week most and it's important to watch as decided for non-farm payrolls data forecast.
Previous ADP data shows a 978k rise in May and 600K Jobs expected this month.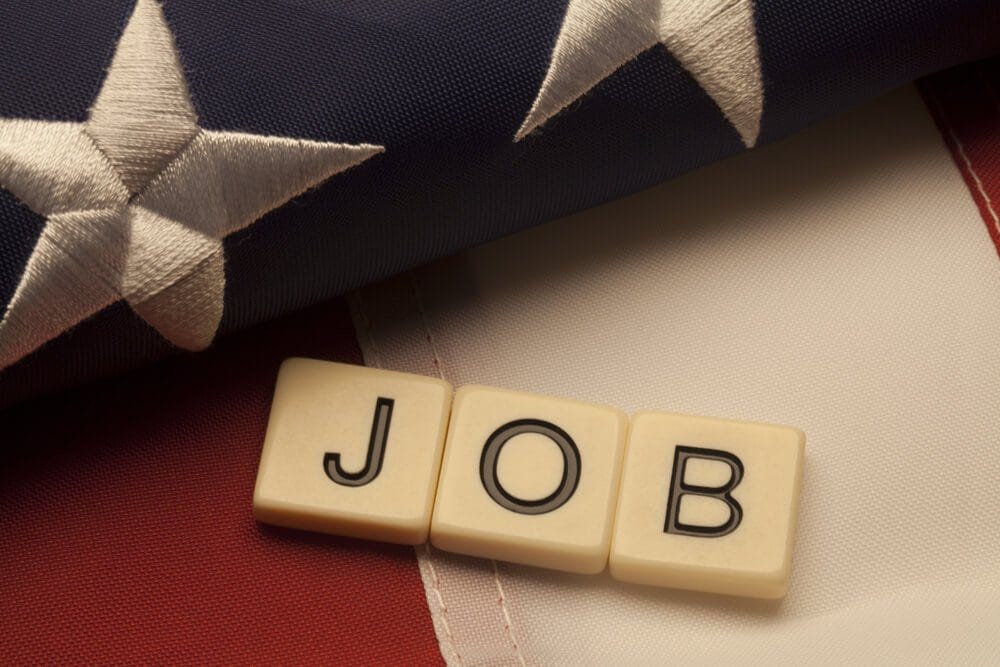 Inflationary pressure slowing the demand for Workers and wage Growth rises as after the Covid-19 crisis. The rise in ADP data supports US Dollar and US Dollar remains in a strongly bullish view
Euro: Inflation Data

EURUSD is standing exactly at the support zone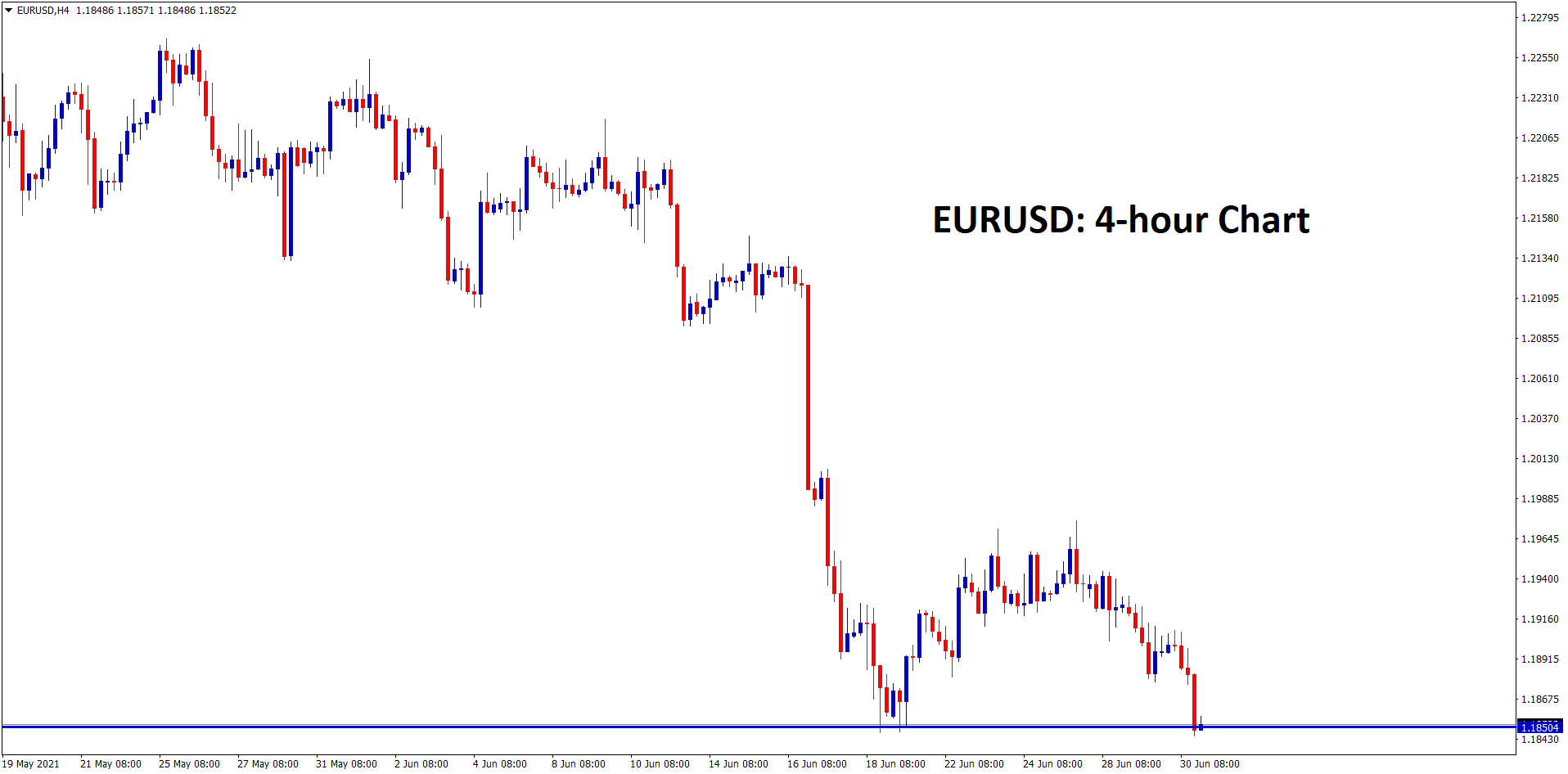 Euro inflation readings fell to 1.9% in June month from 2.0% in the previous month.
Core reading printed at 0.9% remains the same.
Core Goods inflation prices stemmed to 1.2% from a 0.5ppt increase.
Services readings fell to 0.7% from the previous month as 0.4ppts.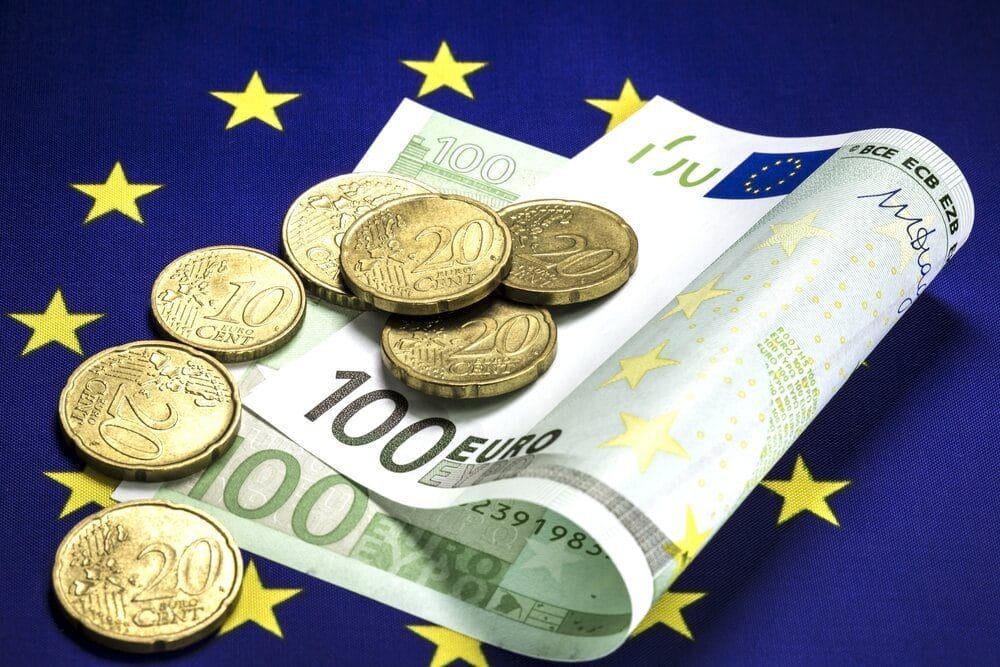 And Inflation remains Volatile in 2021 and may increase to 2.6% in Q4 and then soft to 1.5% in 2022 as ECB view.
ECB shows the Dovish view and Monetary policy looks very accommodative.
EURUSD may suffer further Losses as Inflation prices remain higher.
UK POUND: GDP Data
Similar to EURUSD, GBPUSD is also standing exactly at the support zone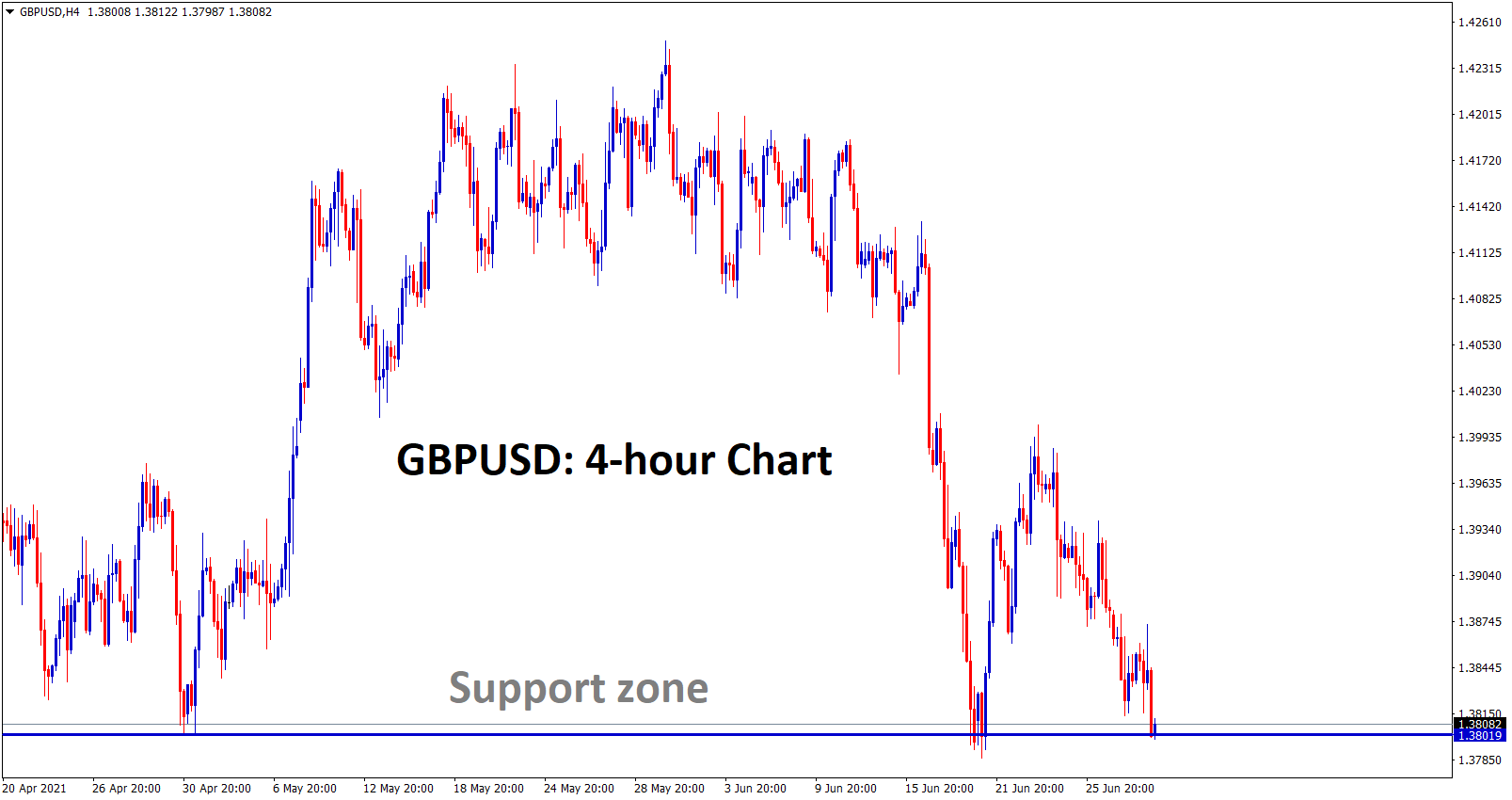 UK Pound suffers more losses as Delta Variant affected 20000 cases out of 24 deaths reported. Hongkong orders cancel flights from the UK as Covid-19 new variant spread in the UK.
And Bank of England gives a Dovish comment on monetary policy that affected the UK Pound.
Wednesday's weaker than expected UK GDP print shows the economy contracted by 1.6% in Q1 against 1.5% previously.
Due to this GBPUSD Dropped to 1.38 level from 1.40 last week.2% drop in last 4 days.
Covid-19 latest Delta variant in Asia-Pacific
Delta Variant type of Covid-19 spreads across various parts of Globe.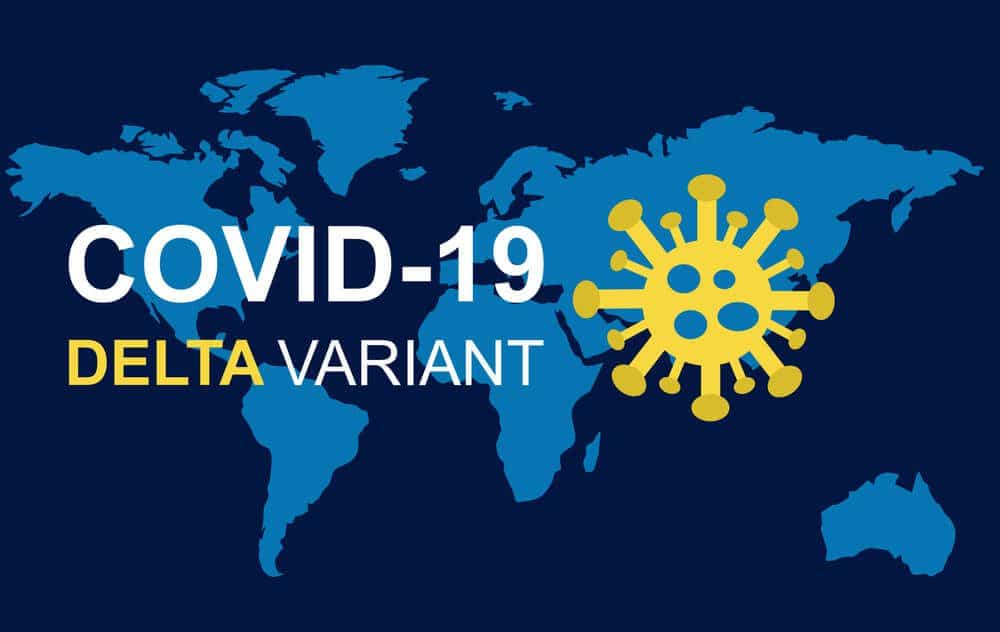 The European tourism sector affected more as the UK Delta variant increases.
Germany shows 808 infections and 56 deaths of the new variant.
European unions have a concern with British travellers to the EU and spread fears in Tourism board. India registers the mild cases for New Variant.
In Australia PM Scott Morrison faces the Criticism of AstraZeneca dose late to people and 80% of the Aussie population under lockdown.
Canadian Dollar: Delta Variant
USDCAD is moving in an uptrend channel heading to the resistance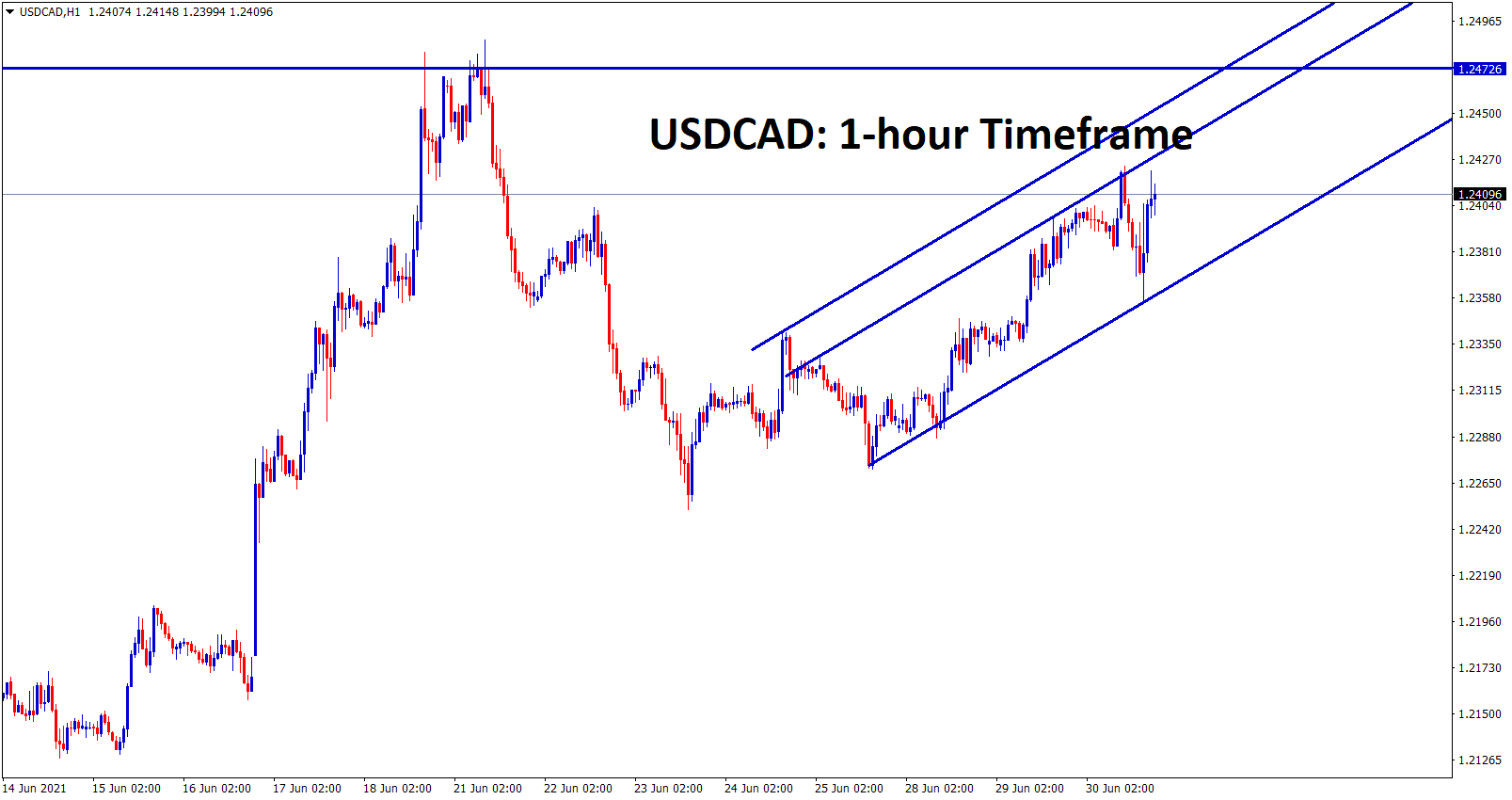 Canadian Dollar declines as Oil demand again concern after Delta variant spread across Global level.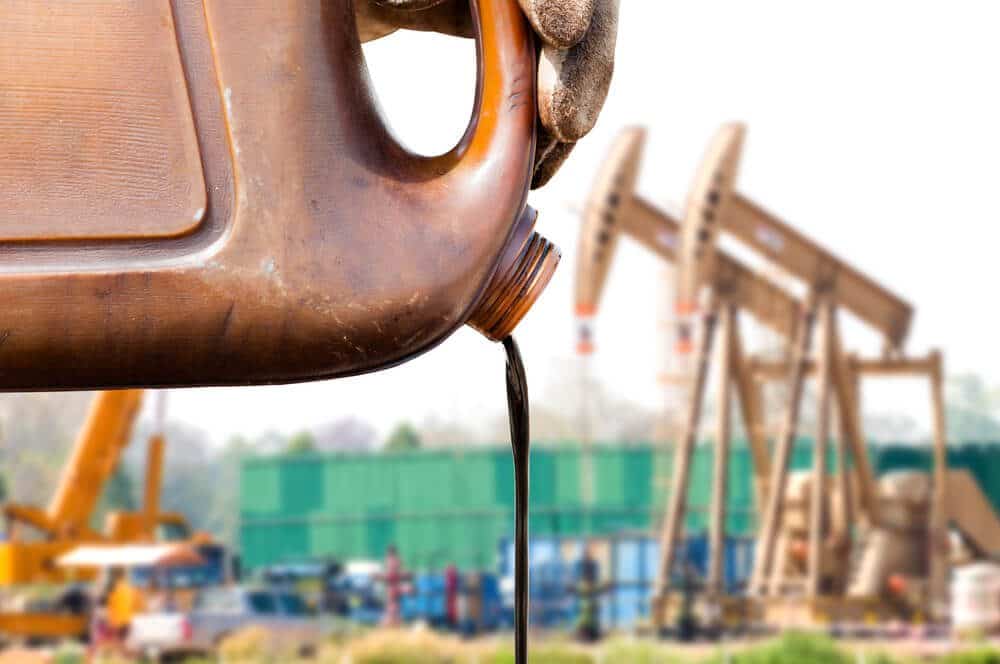 US Dollar climbed up 1.5% against Canadian Dollar after last week fell for correction.
US Dollar jumped after FED may think of tapering assets purchases sooner than later. Inflation goals remain higher and Consumer prices are kept higher.
USDCAD made higher after Canadian Dollar in opposite side correction mode.
This week NFP data and ADP data will give further direction for US Dollar.
Japanese Yen: Lockdown Updates
GBPJPY is still moving between the channel ranges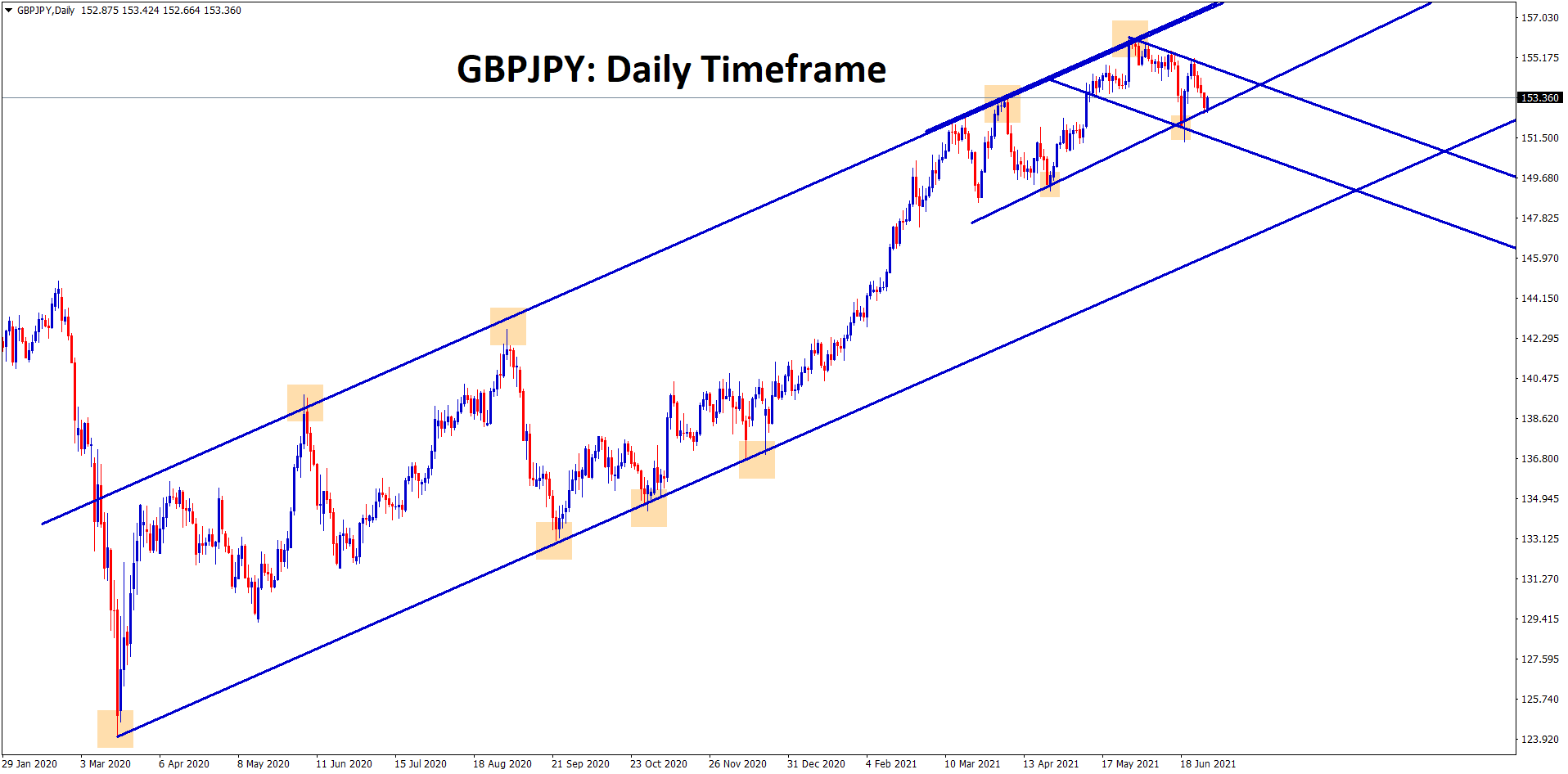 Bank of Japan forecasts for inflation rate will increase in the second half of 2021 as expecting.
And Lockdowns are continuing as Vaccination rollouts are slower.
But Manufacturing and Services sectors now picked up as Lockdown releasing slowly in Vaccination completed areas.
And Japanese Yen getting stronger against GBP, AUD, CAD, EUR, NZD, CHF currencies in the last 1 month.
Japanese Yen climbing higher as economic recovery shows in Japan.
As Bank of Japan is taken various steps to help Financing major corporates and Businesses to reduce backlogs.
Australian Dollar: Delta Variant spreads in cities:
AUDUSD is near to the support zone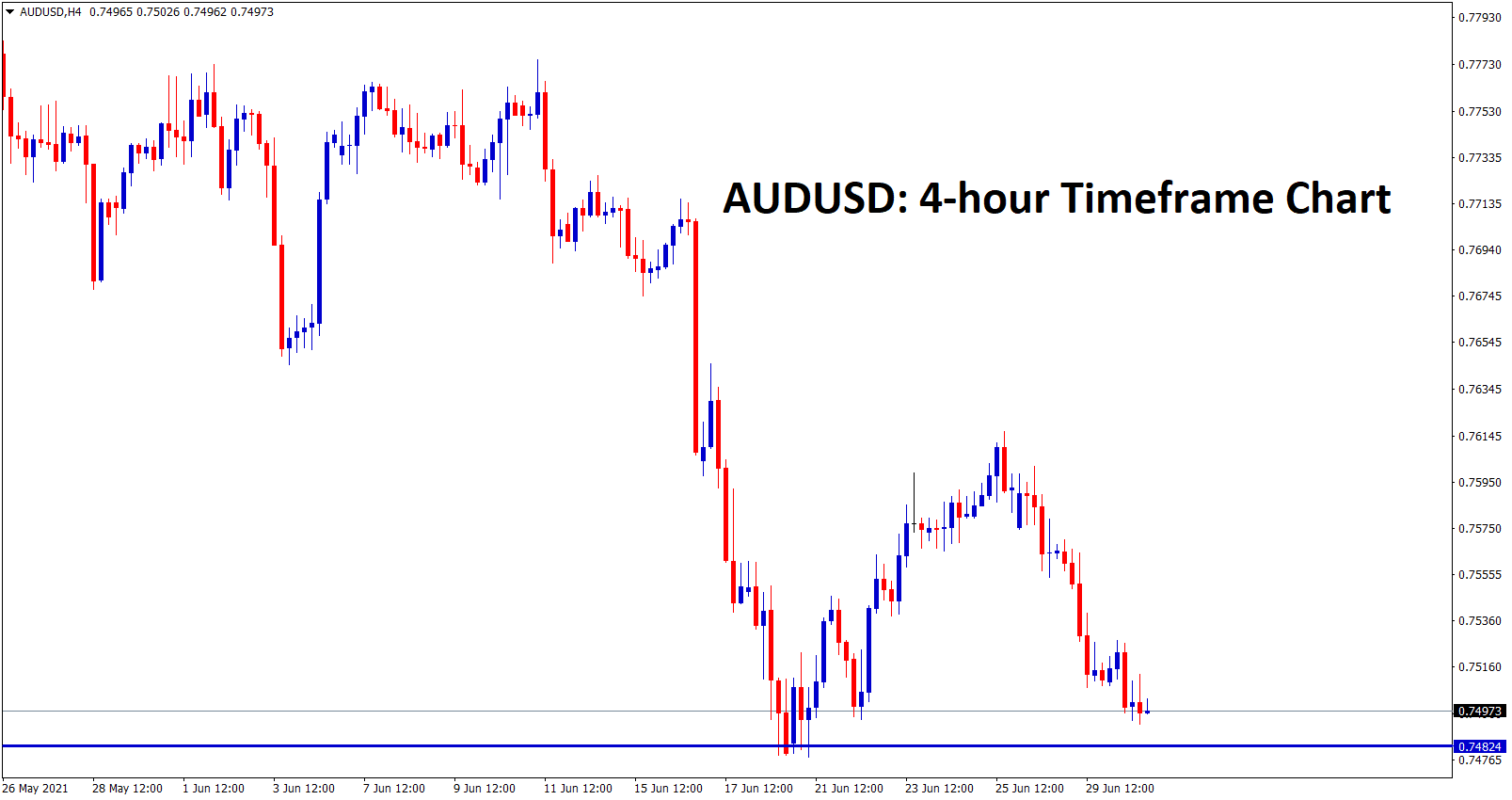 Delta Variant type of Covid-19 spreads across the Global level and Australia affected in more cities.
Due to this scenario, strict lockdown imposed in Sydney and more cities come in the lineup.
As Australian Health Advisor Bill Bow tell says shortening the timeline between the First and second dose of AstraZeneca shots. Bow tell adds Government makes missteps to secure vaccines and More cities will like to come under lockdown.
And US Health officials make orders for Los Angeles will start to wear masks mandatory as Delta variant spreads faster.
New Zealand Dollar: Delta Variant
NZDUSD is near to the support zone forming Descending Triangle pattern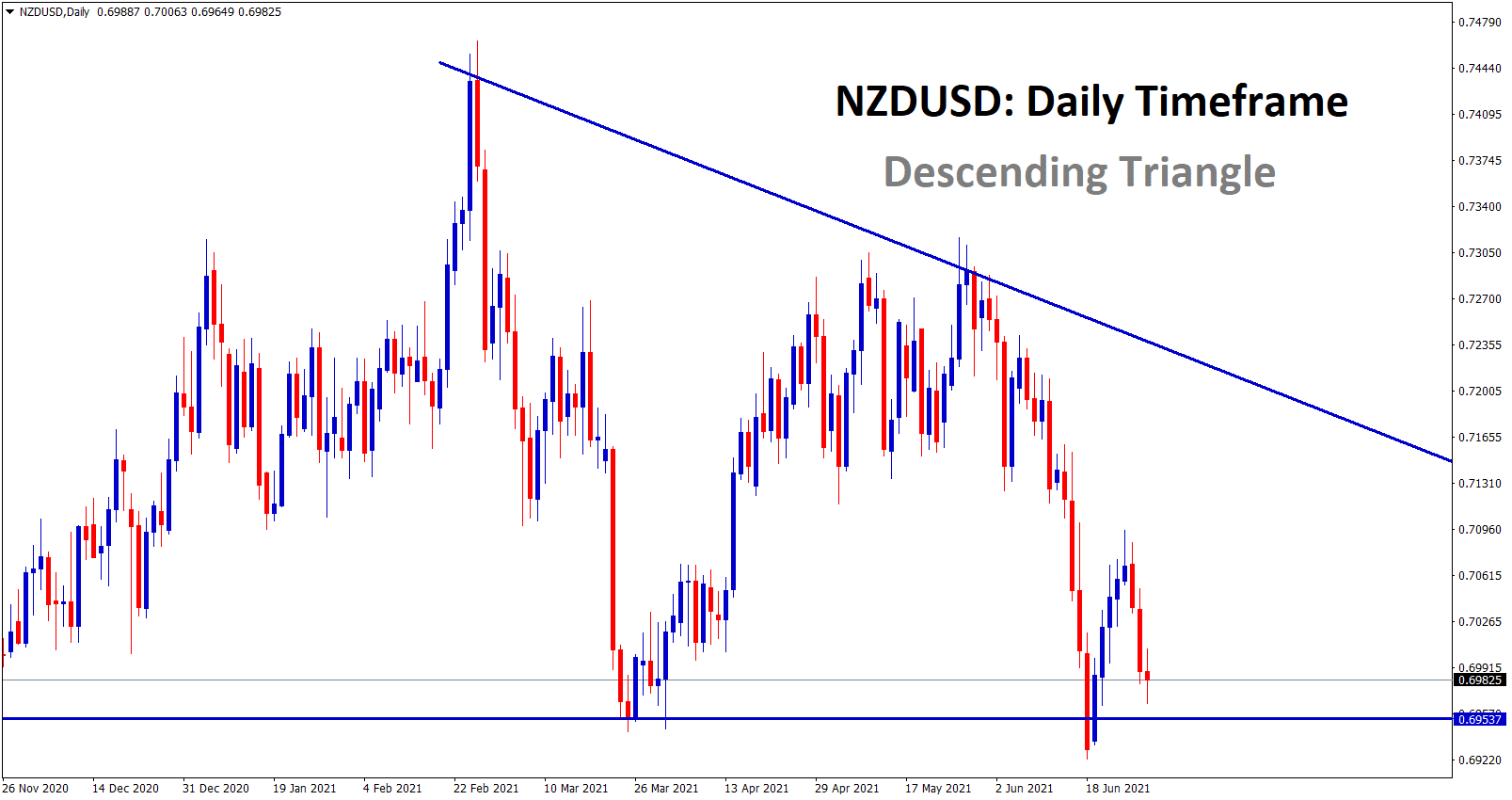 New Zealand Dollar keeps lower as Delta Variant keeps stronger in All parts of Asian countries.
US Dollar demand rising as FED will any time tightening monetary policy settings as inflation prices will shoot up.
And Richmond FED president Thomas Barkin's commented on Monday that the Central bank has worked on tapering assets towards rising inflation goals.
And Tuesday's strong US Consumer confidence index shows growing optimism in the economy.
Swiss Franc: Delta Variant
USDCHF breaking the highs and it's at the higher high zone of the ascending channel
Swiss Franc remains lower as Japanese Yen makes stronger and US Dollar doing good in Delta Variant spread across the US.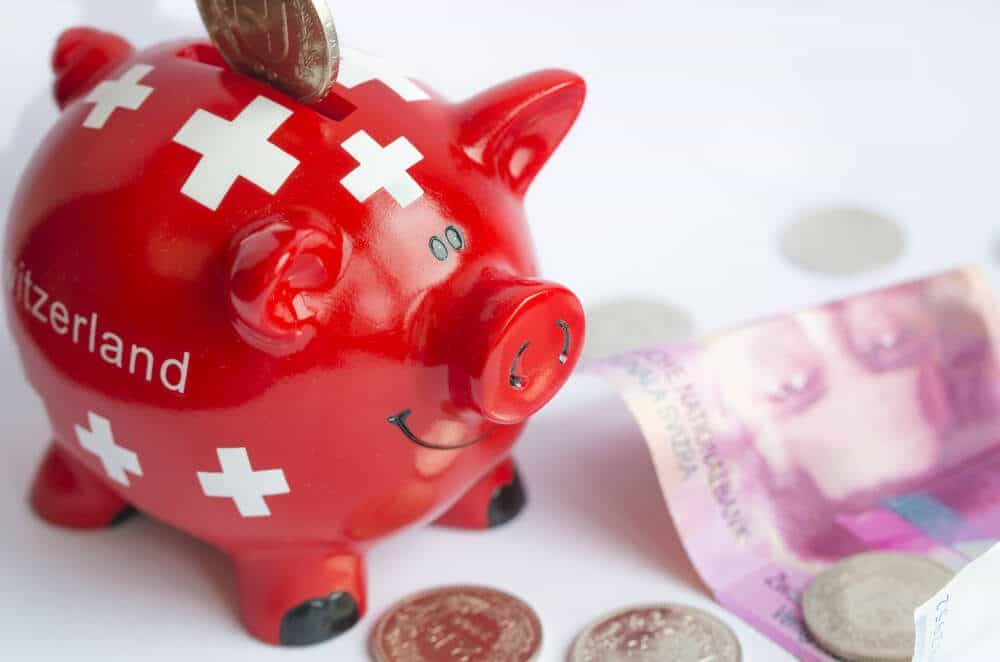 And USDCHF pair sustains along 91-92 level as Lockdown releasing one by one in the US.
Moderna is effective in killing Delta variant; Now the US is safe from Delta Variant and wearing of masks keeps mandatory to protect safe from new variant.
All market standing now at highs and lows at this month-end. wait for the confirmation of breakout or reversal from these highs or lows in the chart.
Trade forex market only at the confirmed trade setups.
Get Each trading signal with Chart Analysis and Reason for buying or selling the trade which helps you to Trade with confidence on your trading account.
Want to increase your profits in trading? Get the best trading signals at an accurate time. Try premium or supreme signals now: forexgdp.com/buy