Gold: US Domestic data
Gold bounces back again from the support zone (old resistance = new support).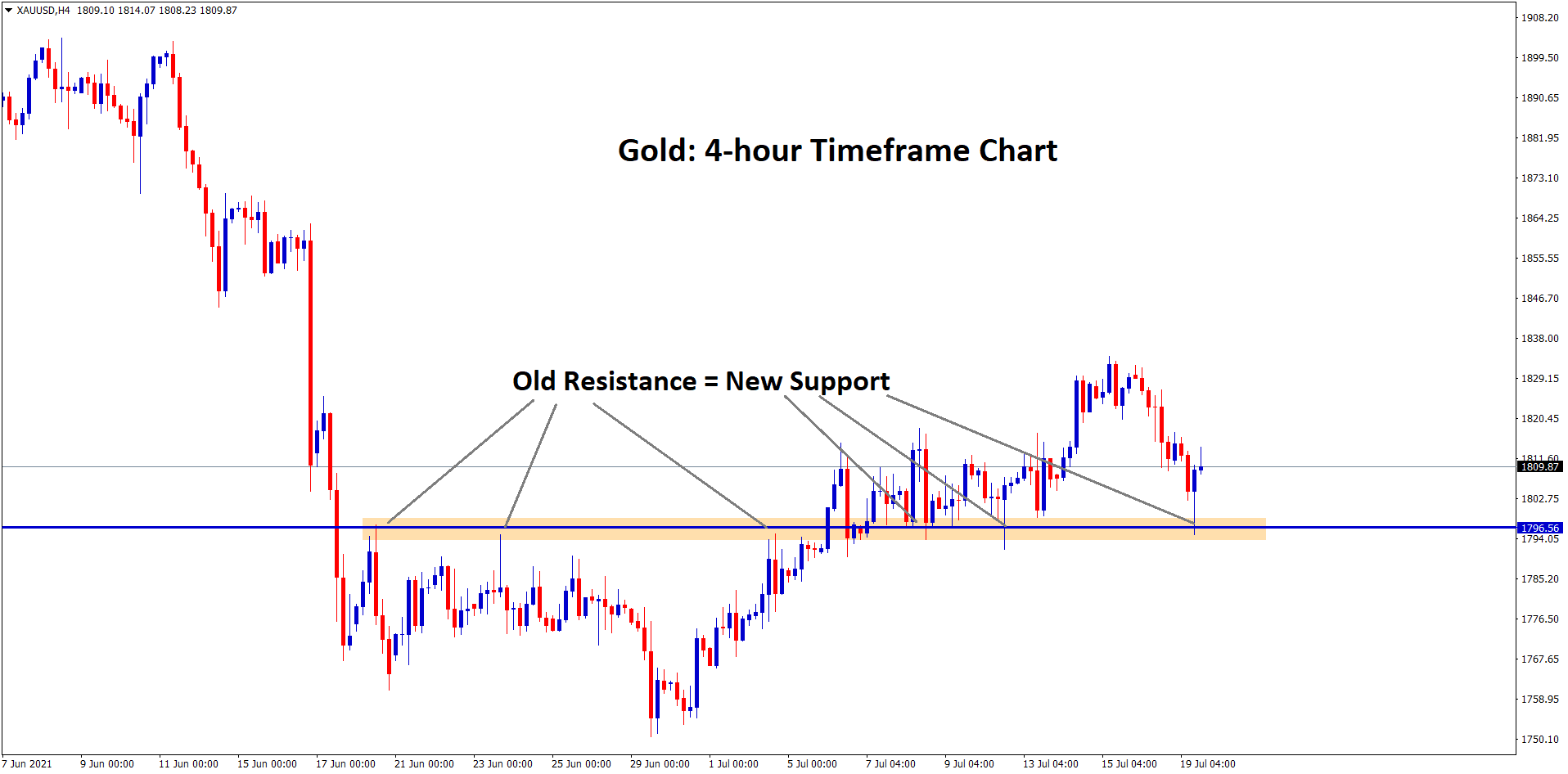 Gold Prices continue to decline as US Consumer confidence disappointment data show on Friday.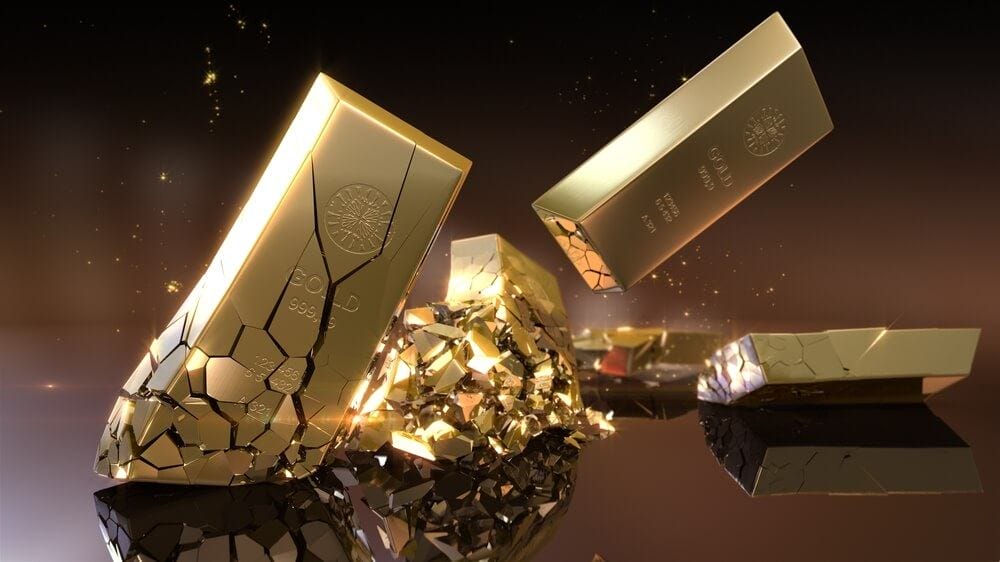 Retail sales data printed at 0.6% above expectations, and Michigan consumer sentiment printed at 80.8 versus 86.5.
This data is positive for US Dollar in the market and turns negative for Gold Prices.
Demand for Gold is slowing as the UK Released Full Freedom from lockdown. This shows other countries will also release lockdown one by one, making the economy drives faster.
Money printing is less when the economy grows, then consumption of Gold for Printing money is slower.
Due to this, Gold will move in the ranging market of 1825 to 1760$ this week.
US Dollar: Domestic data
GBPUSD hits the support zone and also the lower low zone of the minor descending channel.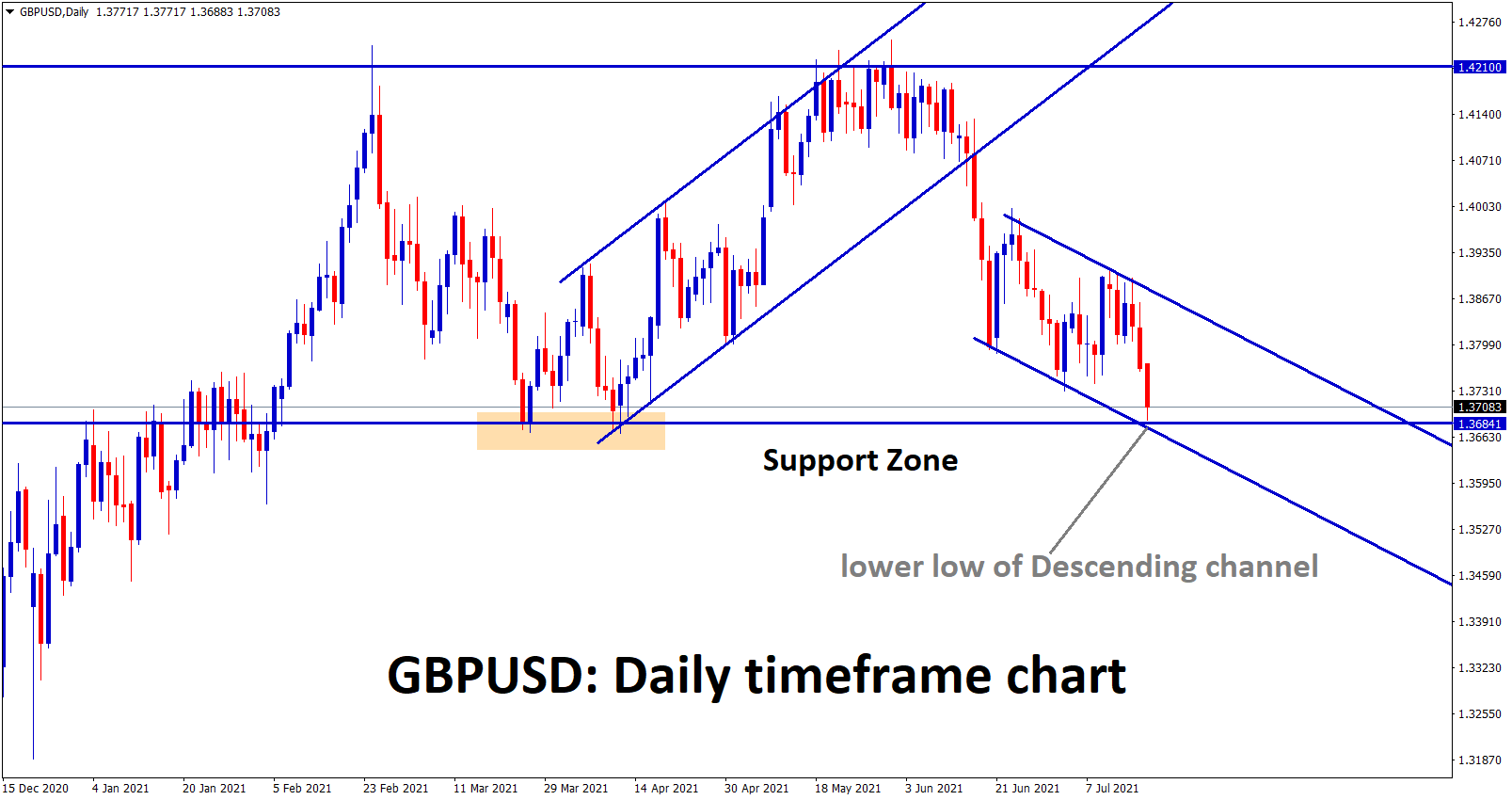 US Dollar Index moved higher after Friday. US Retail sales data came at 0.6% versus -0.4% expected. Michigan Consumer sentiment dropped to 80.5 from 85.5 expected. This shows Solid domestic data in the US.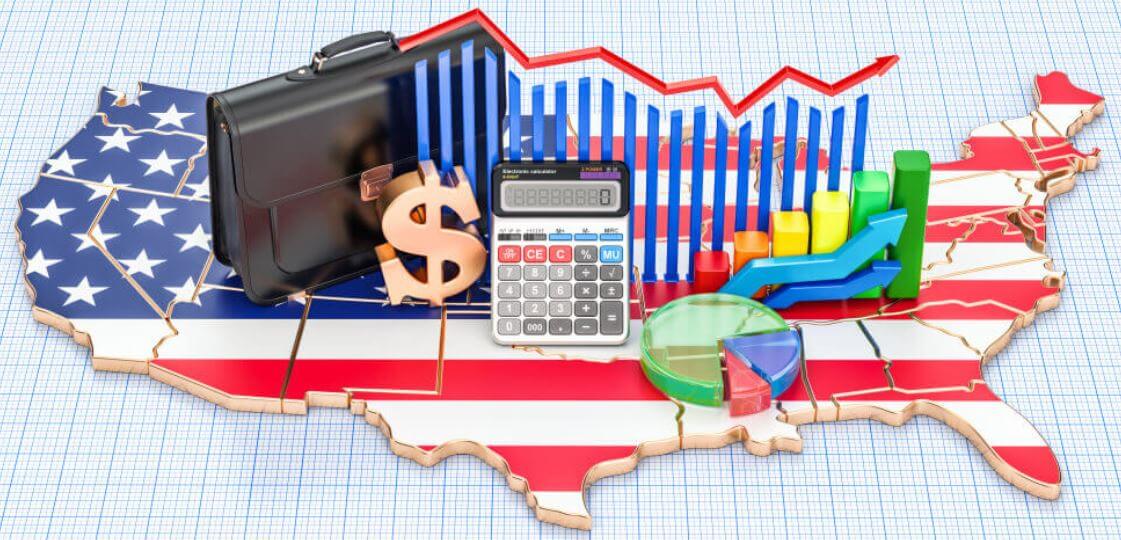 Joe Biden administration placing more billion in Infrastructure plans and More stimulus for Vaccination makes the US economy stronger, and inflation grows.
And 13-year high inflation sees more growth in US and FED will quickly make tapering assets and Hike rates in the coming months makes US Dollar stronger.
US treasury secretary Janet Yellen Speech
US Treasury Secretary Yellen said the US and China Trade deal impacted US Consumers more. The previous Government did not take more actions against Chinese officials in the agreement process.
But Chinese officials said the First phase deal is good for China, good for the US and good for the whole world.
Yellen comments on US-China Trade deal has not affected Forex markets, and the Covid-19 Delta Variant issue affects more in the FX market.
JP MORGAN View on US Inflation forecast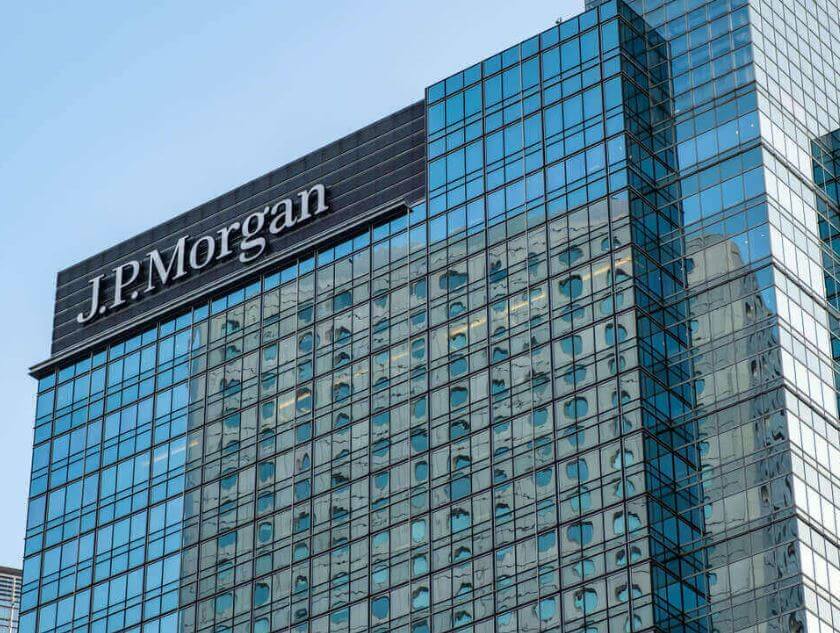 JP Morgan Forecasts US inflation data for 2022 and beyond will be 2-3% range only, Now the reading flying higher is only transitory as FED overview.
When inflation readings are made higher in the market, wages increases and impacted Interest rates to hikes quicker expectations.
Once rate hikes have been done, the inflation number will reach a normal level of 2-3% as in the Previous pandemic level. So, no fear of inflation levels flying higher and makes patience for rate hikes will be done by US FED.
JP Morgan View on Inflation to 2-3% for the long term supports investors' panic view on markets.
EURO: Delta Variant Spread across Euro Zone
EURUSD has formed a descending Triangle pattern, wait for the breakout from this triangle.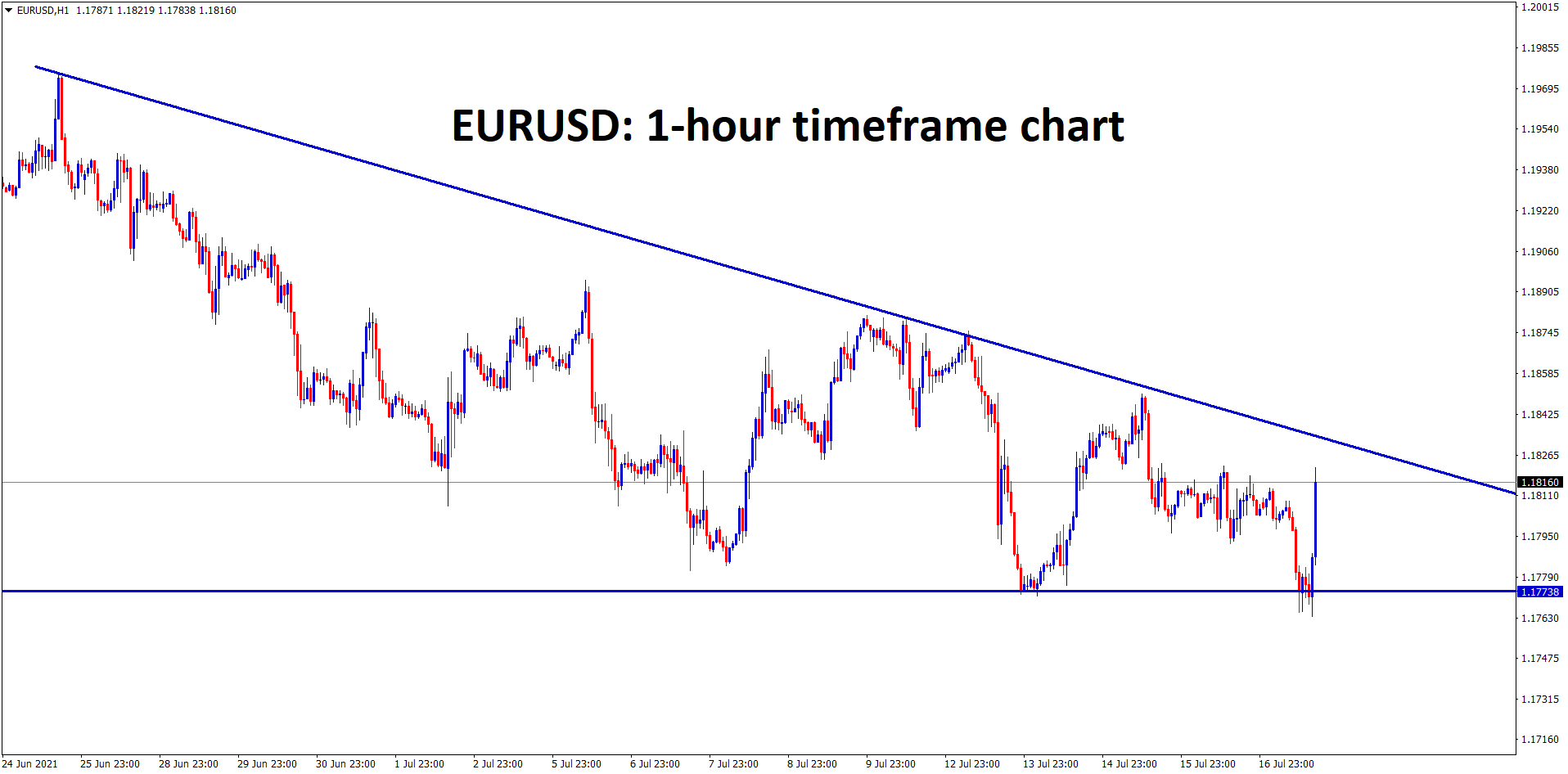 EURUSD Dropped down more than 0.30% from Morning as Friday US Retail sales Data output shows stronger numbers.
And Delta Variant spread across Spain, Germany, and Italy will face other lockdown measures if cases increase.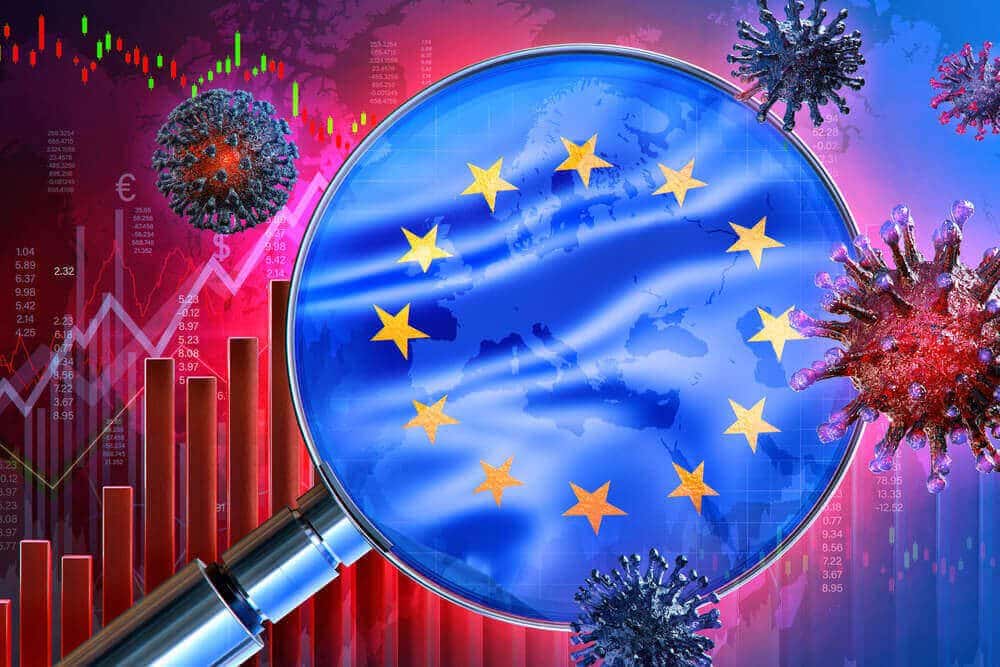 The Brexit deal issue is continuing between the UK and Europe.
ECB Makes more easing stimulus to recover the economy from the pandemic than tapering assets.
ECB said there are no rate hikes and tapering assets until 2023; once the economy reached all goals of employment and inflation, then ECB will decide to taper and Rate hikes.
Domestic data of Eurozone makes more worst as Germany industrial production dropped lower than expected.
UK POUND: Full Freedom Day
GBPCAD has broken the higher high level of the Uptrend line and Starts to rise up continuously breaking the minor ascending channel too.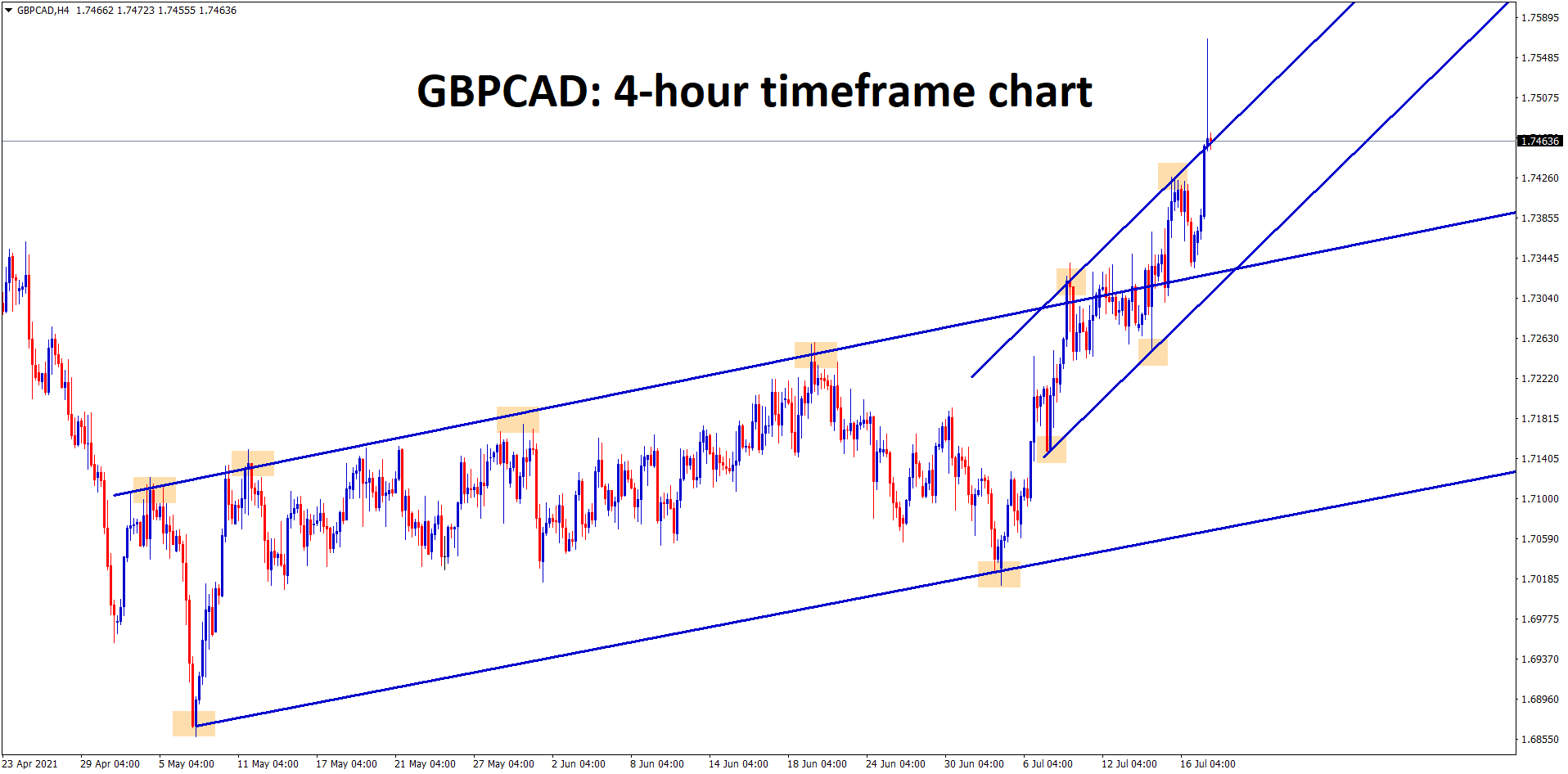 GBPJPY is moving in a Descending Channel.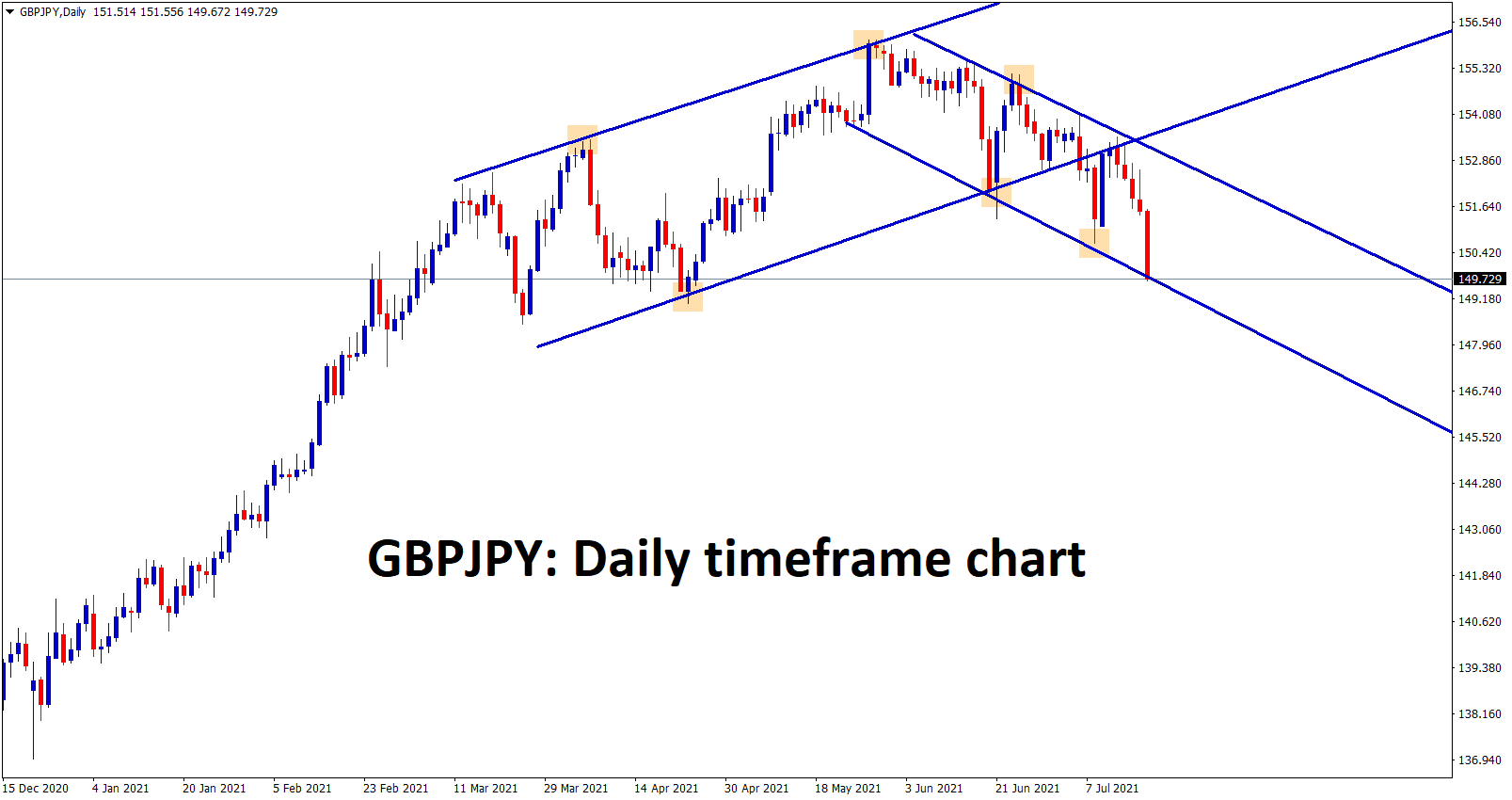 UK Pound continues to decline against US Dollar after Freedom Day announced by UK Government. Cases surge day by day as Full Freedom is given to people with the unwinding of Full lockdown measures.
Now Delta Variant spread surging more, and this will impact UK Government in coming quarters.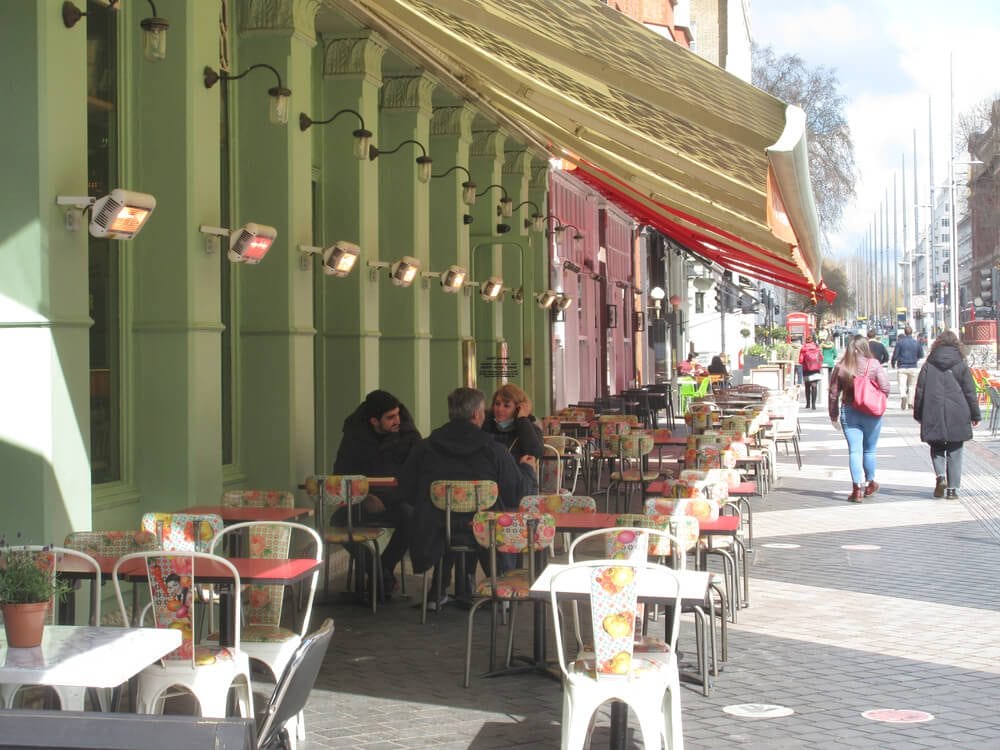 Without Lockdown, People interfering in all areas will cause spread to increase even Vaccination is Done.
Domestic data performed well for the UK, and the Brexit deal remains questionable for the UK side.
Canadian Dollar: OPEC+ Agreed to Deal
CADJPY going to reach the support area.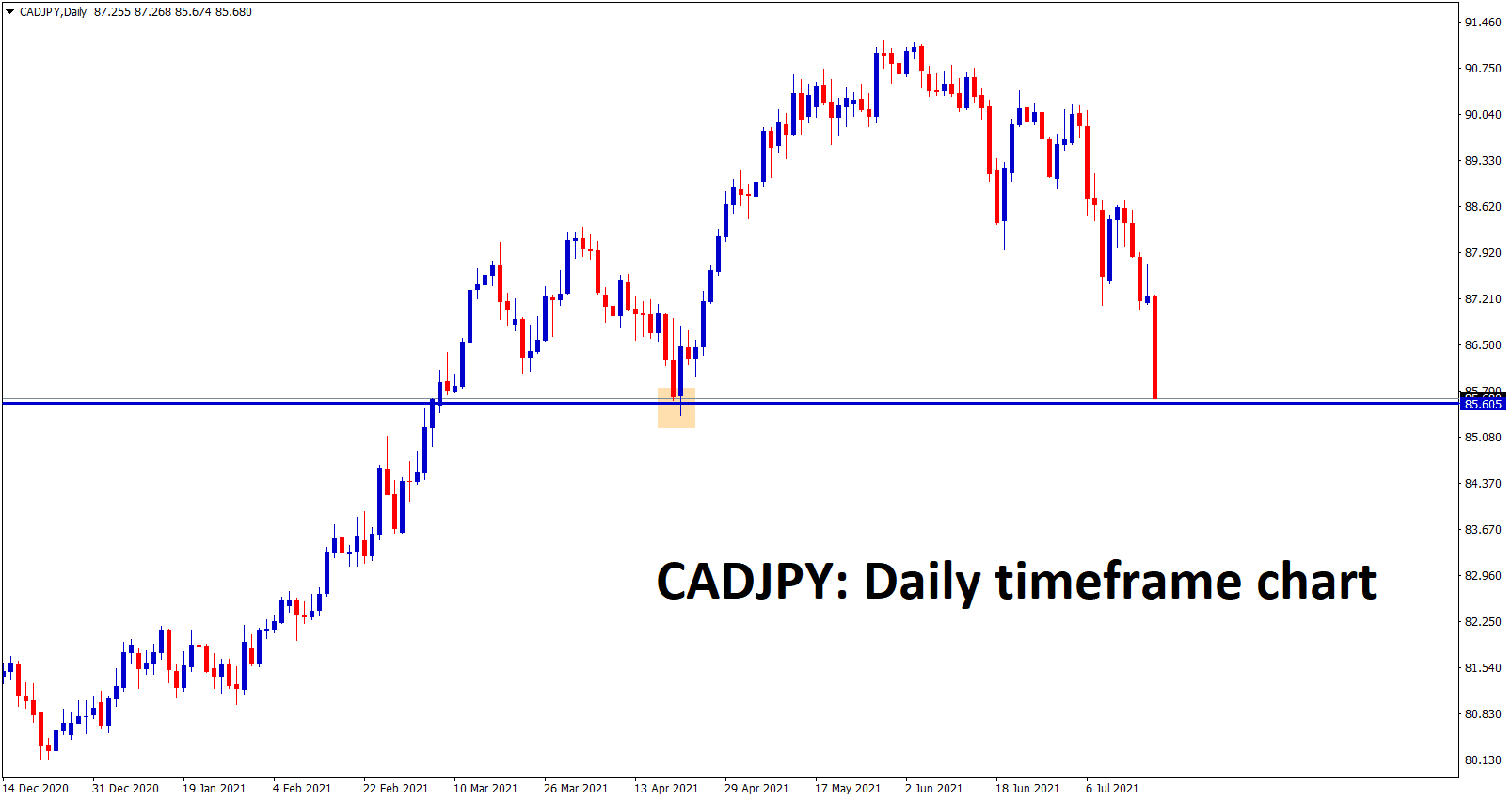 Canadian Dollar dropped by 1% Today after the OPEC+ deal confirmed for Output increase day by day.
400000 Barrels per day increasing is committed and will start by August month as OPEC+ agreed to the expansion.
Now oil increasing supply fears makes the Canadian Dollar lower and Oil prices lower.
And Delta Variant in one side is increasing makes an impact to Oil Demand as Supply increases.
And now Canadian Dollar makes clear way for correction to 84.500 level in near month.
Japanese Yen: US Domestic data
USDJPY continues to fall down in an Descending Channel pattern.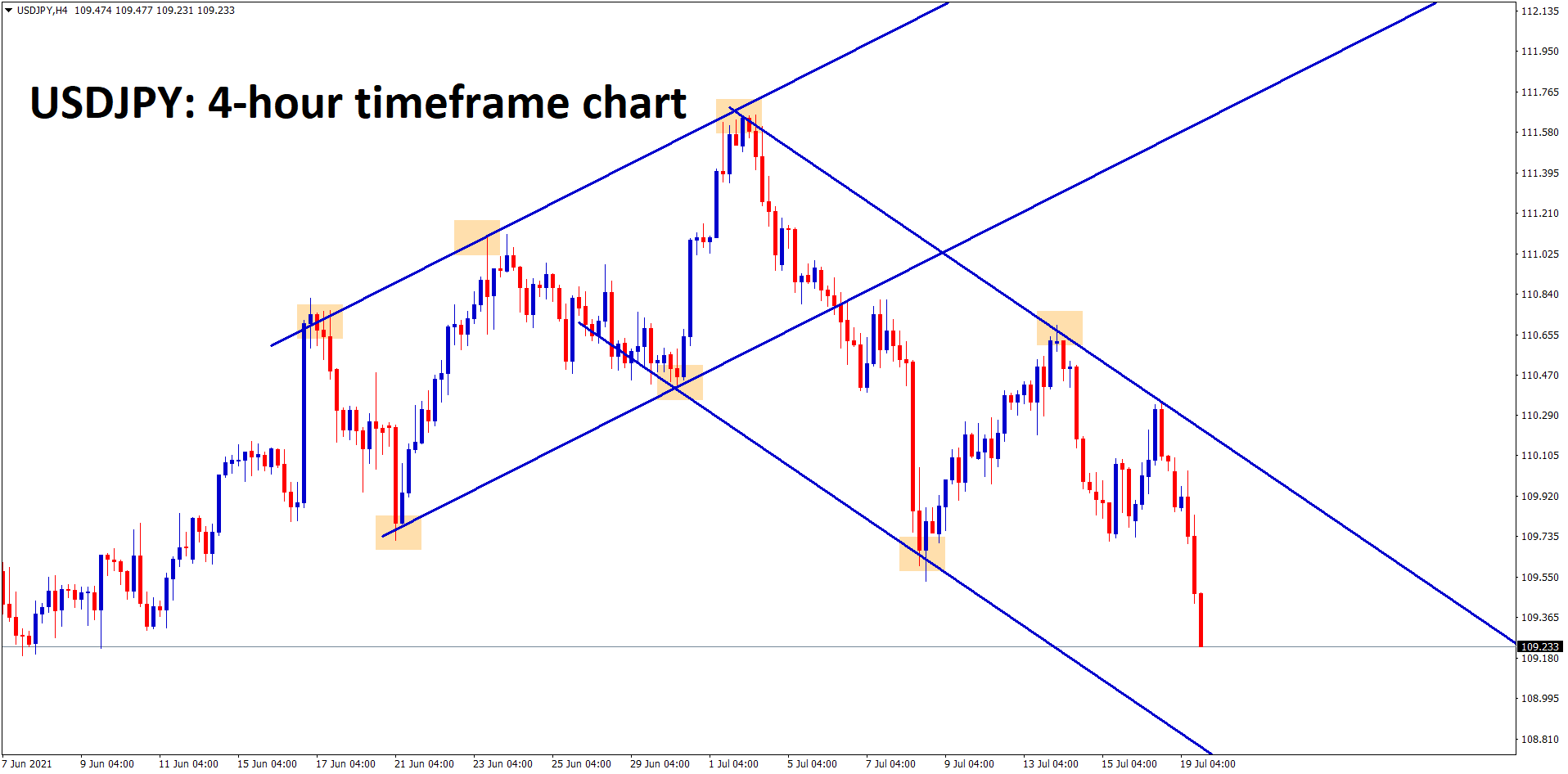 CHFJPY is standing now at the support zone – wait for breakout or reversal confirmation.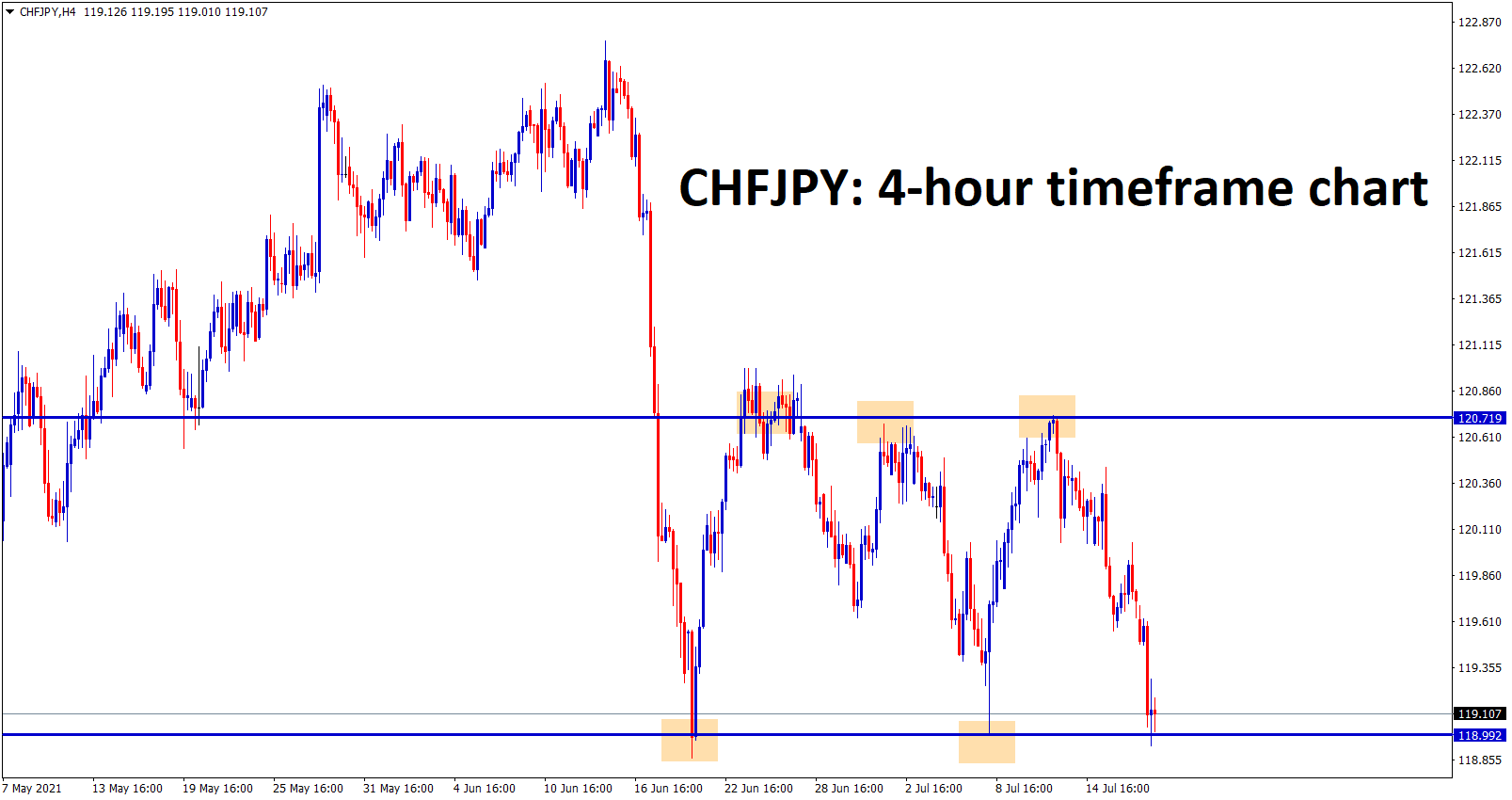 Japanese Government Trimmed GDP Forecast to 3.8% from 4% for the 2021-2022 year. Tokyo is now released with partial lockdown as the Olympic games starting on July 23rd. Once the Games started, the possibility of spreading delta Variant is fear among the Japanese Government.
Japanese Yen finds more positive from losing tone in the second quarter.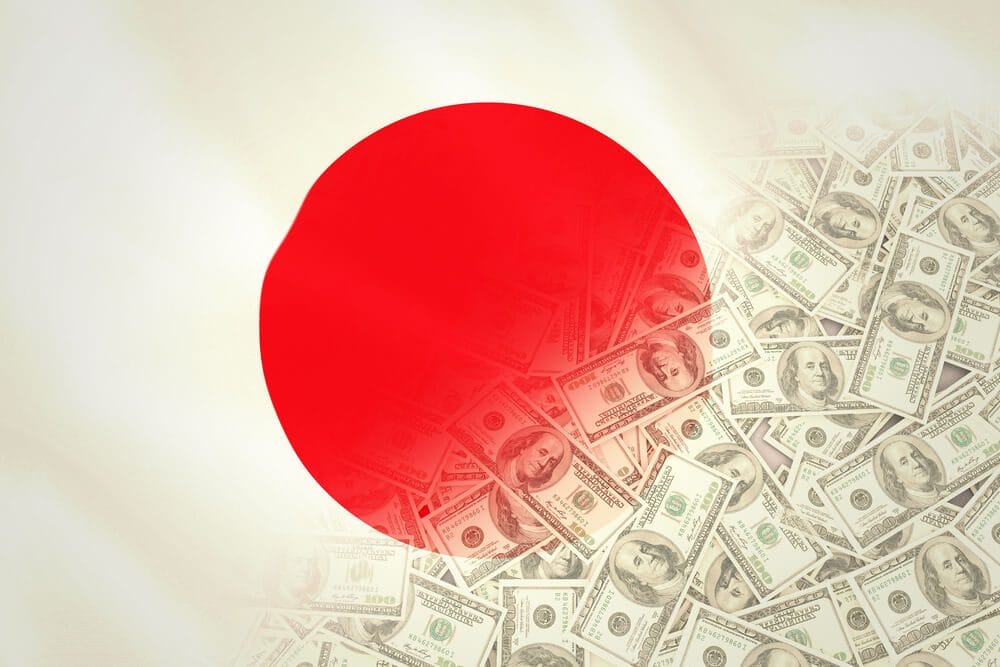 US Dollar gets mixed data of Friday report and makes stronger in coming weeks.
USDJPY dropped 0.30% from highs today after US Retail sales show positive numbers.
This seems Profit booking in the Market and the Japanese Yen remains stronger in the near term as Olympic games started in Japan as Lockdown releases in partial regions.
And Still, vaccination Rollout is very slower in Japan and Australia.
Australian Dollar: Lockdown in Sydney
EURAUD continues to move up breaking the higher highs of the uptrend line.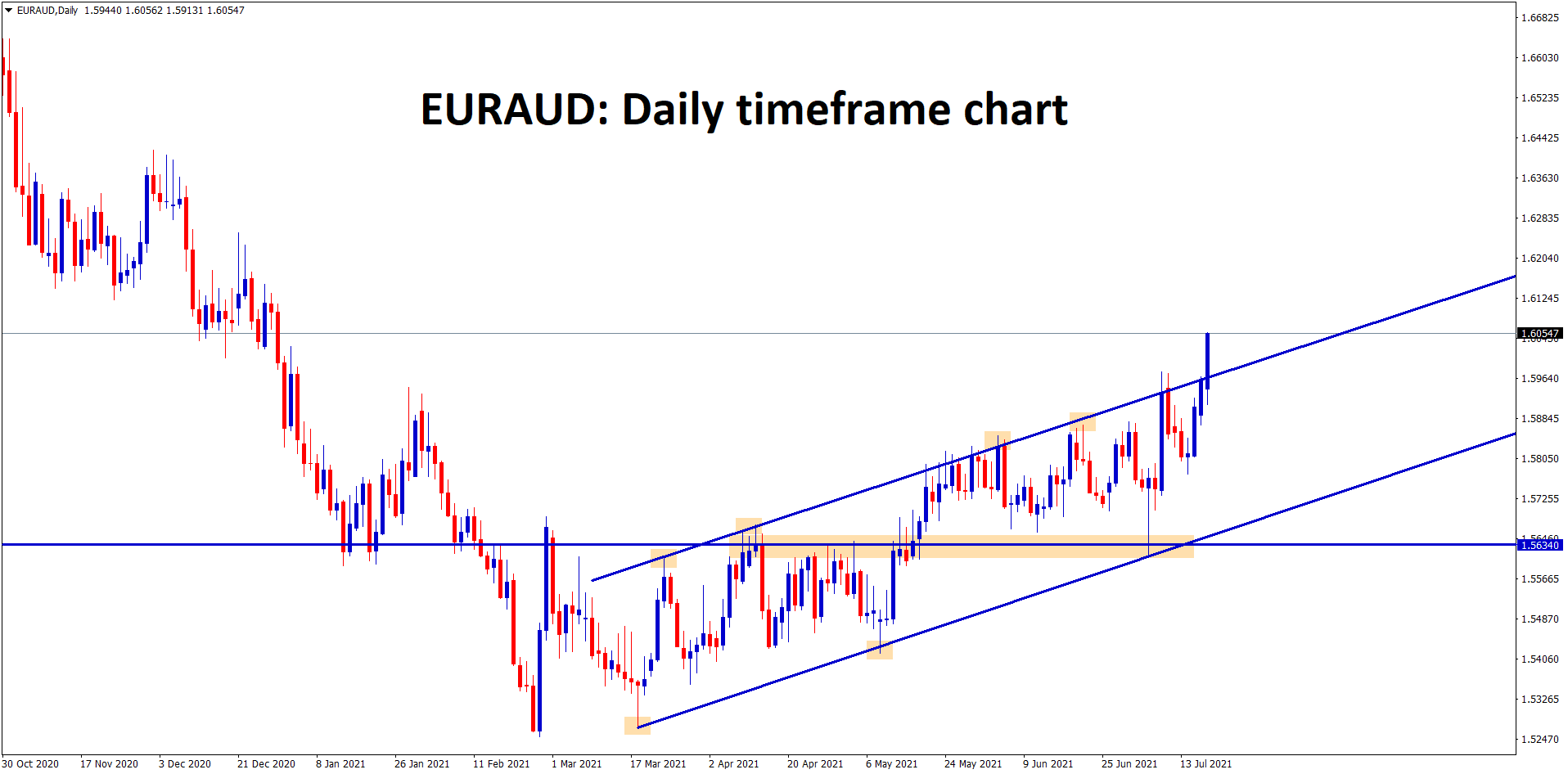 Australian Dollar remains lower as Sydney, the most populated city, announced lockdown for 2 weeks, and New South Wales also joined with lockdown and closed many non-essential retails shops.
And Australian Dollar may be weak in the coming days as RBA meeting minutes and June Retail sales are scheduled this week.
And also, China industrial production and GDP Down to 7.9% from 8.1% expected is made impacted for Australian Dollar.
China slashed 0.50% for lending in private banks makes worry for the Chinese economic growth in the near term.
US Dollar sees more support from Domestic data and Joe Biden plan of $2.2 trillion infrastructure plan under progress.
New Zealand Dollar: Delta Variant spread
NZDUSD is moving in a Descending Triangle pattern, wait for the breakout from this triangle.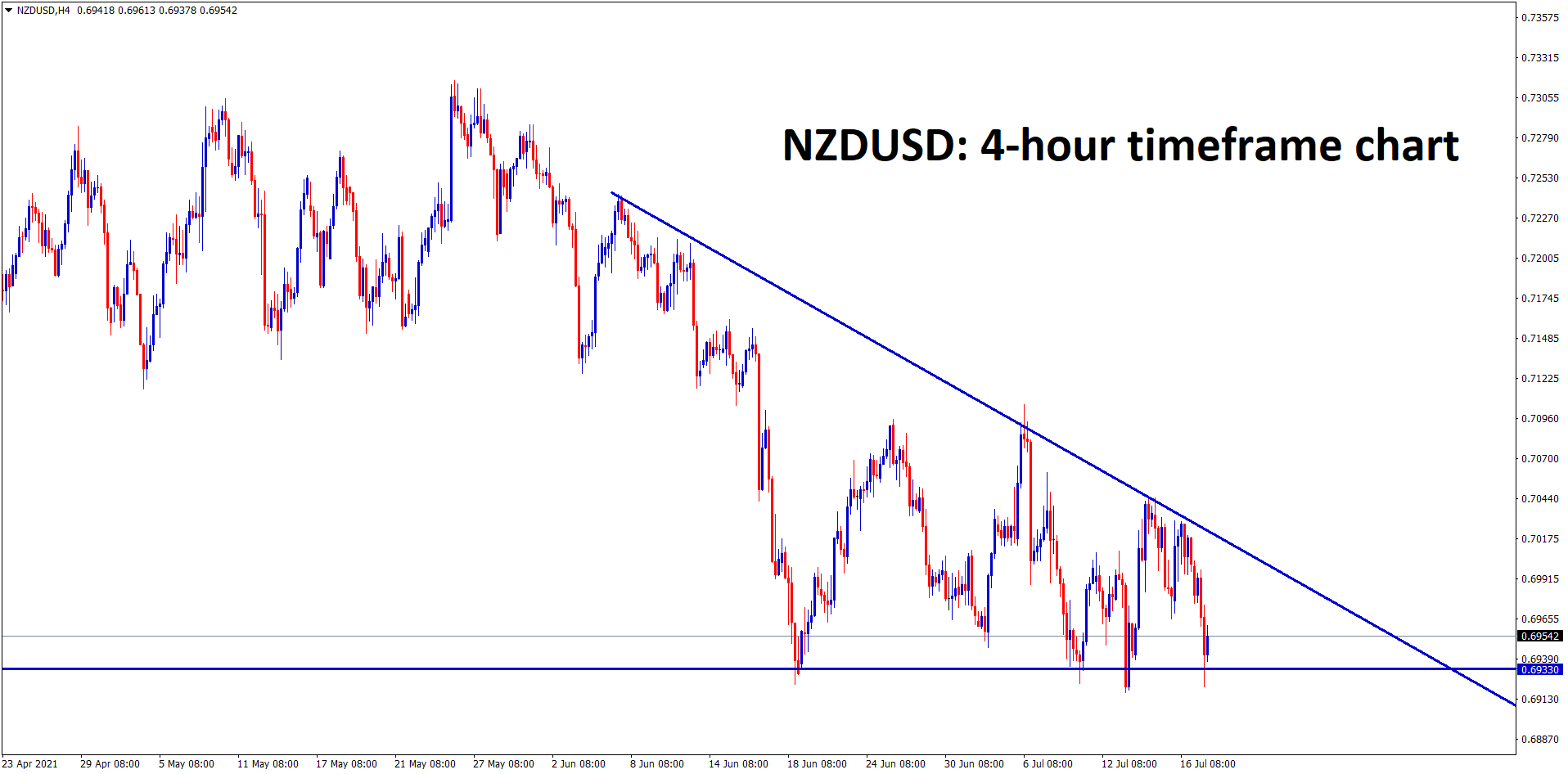 New Zealand Dollar keeps positive as last Week. Reserve bank of New Zealand stated that they had removed large scale assets purchases from July 23 and rate hikes expected in 2022.
Delta variant spread across 50000 and witnessing 2lakhs patient will reach soon in the UK.
The UK announced Full released lockdown makes worry for Perimeter countries like Australia and New Zealand. Australia also put lockdowns in Sydney and New South Wales.
So New Zealand Tourism blocked once again Travel restrictions to Australia.
Any time Delta variant spread increase will see in New Zealand and makes another lockdown possible in coming weeks.
Trade forex market only at the confirmed trade setups.
Get Each trading signal with Chart Analysis and Reason for buying or selling the trade which helps you to Trade with confidence on your trading account.
Want to increase your profits in trading? Get the best trading signals at an accurate time. Try premium or supreme signals now: forexgdp.com/buy