EURUSD Analysis
EURUSD reached the top zone (lower high) of the descending channel.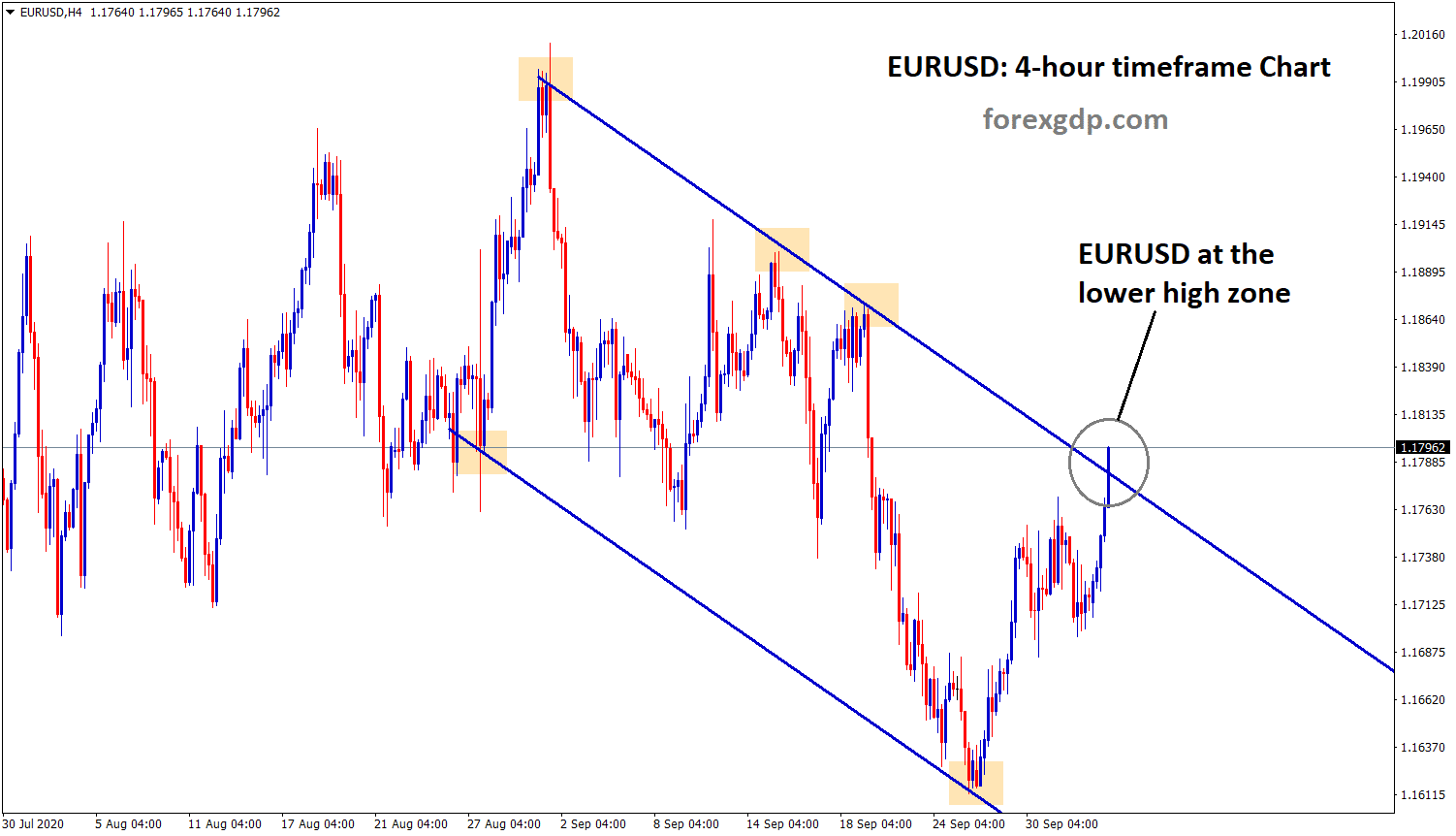 Inflation data for September month will put pressure on ECB to support the economy to recover.
Consumer prices also getting weak due to summer sales delay and energy prices depreciation. The second wave of COVID-19 also tightness security of lockdowns in France and Madrid.
Consumer prices decline as a concern for ECB to put more efforts to bring up the economy and to achieve inflation target to 2%. This week ECB president Lagard comments may drag Euro to some extent as expected.
Let's wait for the EURUSD to breakout or reverse.
Correlation Analysis of USDCHF with EURUSD
USDCHF is making a correction now. USDCHF has reached a higher low of the Uptrend line.
USDCHF creates inverse movement of EURUSD. Example: If EURUSD moves up, USDCHF moves down.
If you compare both the above EURUSD and USDCHF chart setups, EURUSD formed a Descending Channel. But, USDCHF formed a Descending channel which is just an opposite to Ascending channel.
Let's wait for the confirmation of Reversal or Breakout.
Japan Yen Currency Pairs Analysis
EURJPY, CHFJPY, NZDJPY are all similar to EURUSD setup. It has also reached the top zone of the descending channel.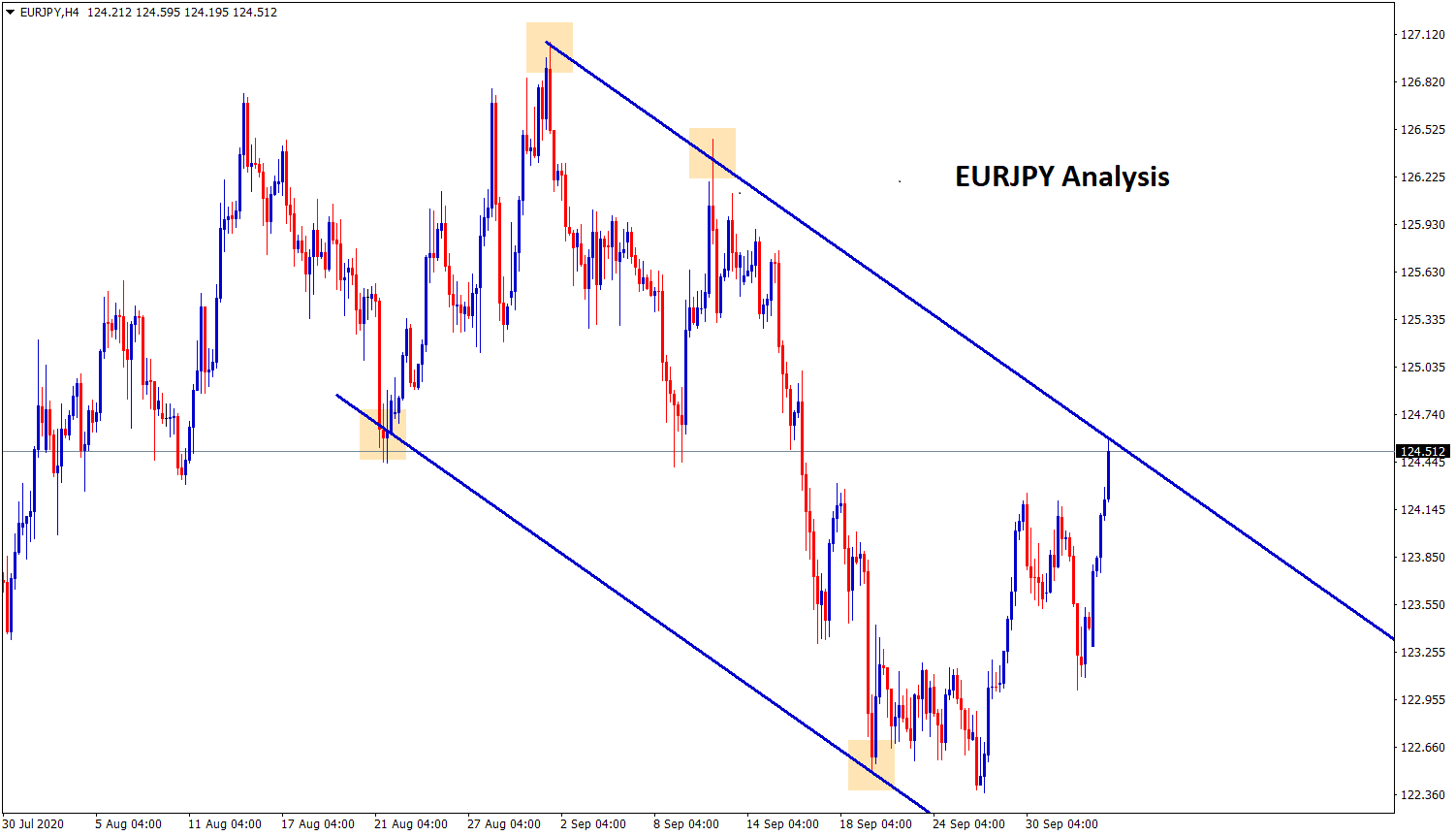 EURJPY standing at the top zone.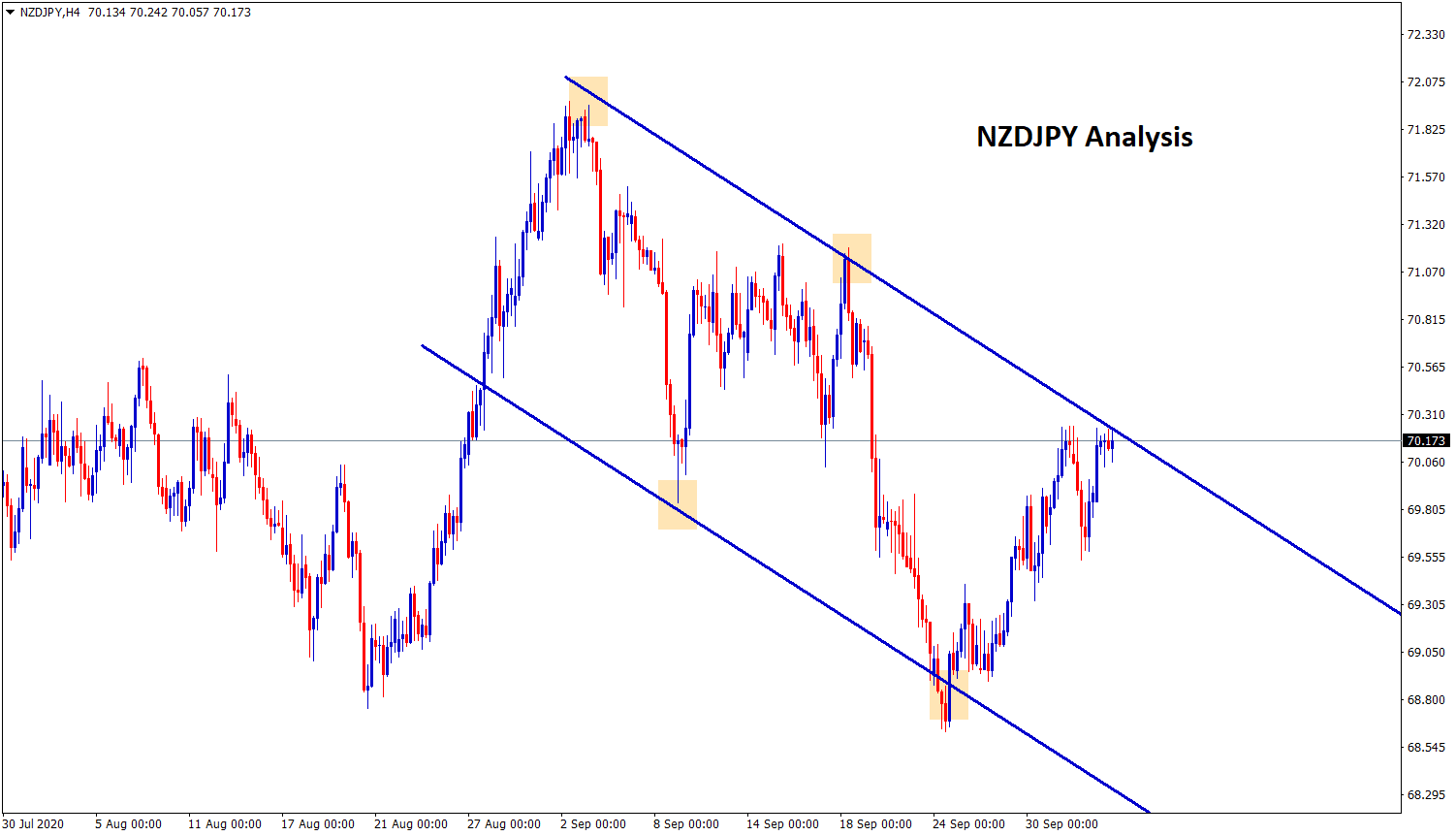 NZDJPY standing at the top zone.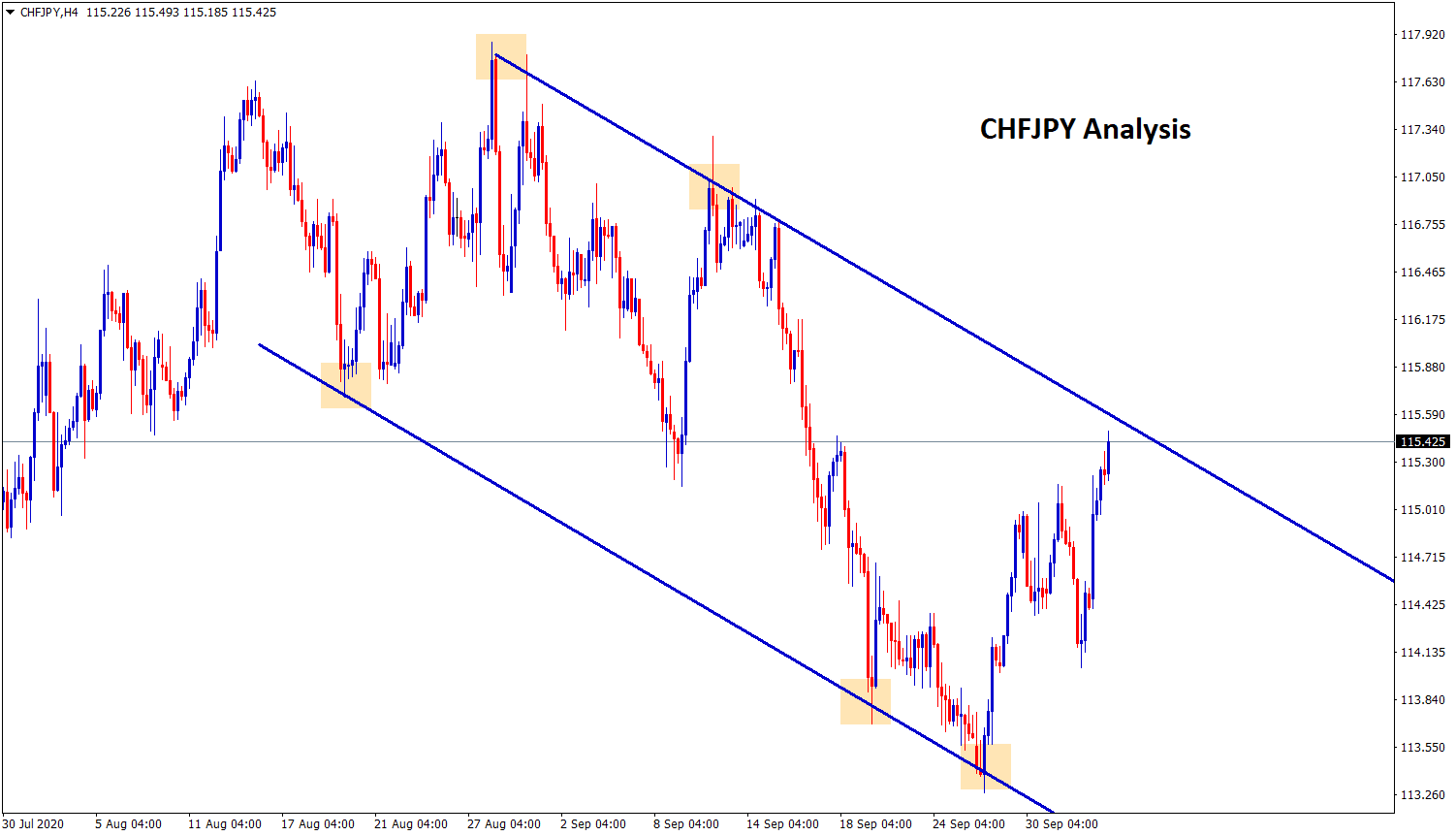 CHFJPY standing at the top zone.
All this "JPY" Chart shows one sign in common. The Japanese "Yen" is getting weaker in all the currency pairs.
Be Patience and wait for the confirmation of breakout or reversal.
Trump Vs Biden
Trump and Biden's polls were widened and Biden supporters are more when compared to Trump.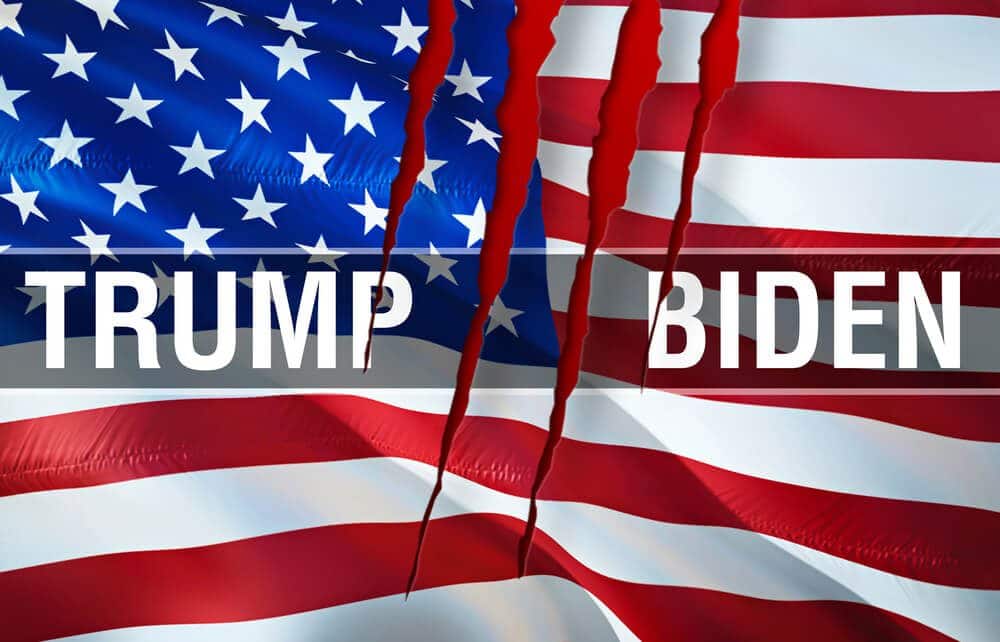 Trump always failed before in 2016 U.S Election Media Poll, But won the U.S Election. It is always better to ignore the Polls, as Media only say "Negative things to attract" your attention.
Trump illness of Covid-19 is also bringing major support for Biden's victory in Presidential election. Because Trump has already accused Biden over mask safety measured in September 29 debate.
Trump health was seen supporting for treatments and Covid-19 starting stage, Trump's riding past on motorcade surprised supporters, but still, he is not fully cured. Dollar index still in the ranging market as the dimmed outlook of the US economy.
The stimulus package is still under progress, a much-awaited fund for pandemic recovering economy.
AUDCHF Descending Triangle Breakout and Re-test Setup
AUDCHF has broken the bottom zone of the descending Triangle.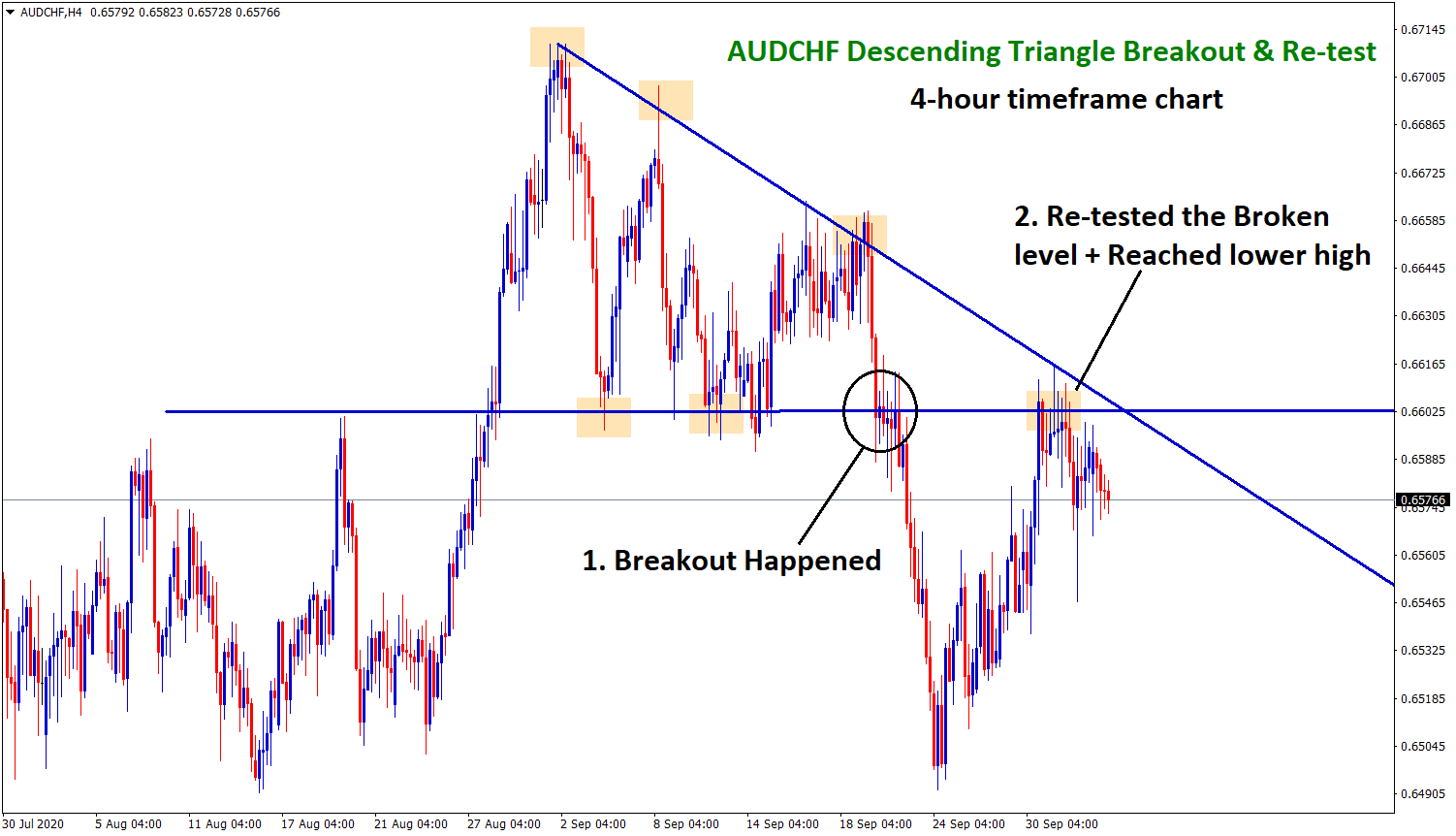 After the breakout, Re-tested the broken level and struggles to move up + reached the lower high of the downtrend line. This shows that the Sellers pressure starts to increase.
Get Each forex signal with Chart Analysis and Reason for buying or selling the trade which helps you to Trade with confidence on your trading account.
We always want you to trade forex market safe with care.
Please Don't trade all the time, trade forex only at best trade setup.
It is better to do nothing, instead of taking wrong trades.
We are here to help you for taking the trades only at best trade setup.
If you like to receive more analysis at accurate time, subscribe to premium or supreme signal plan here : forexgdp.com/forex-signals/
If you want to learn forex trading using best trading strategies, you can purchase our forex trading video course here.
Thank you.