Cyclical Double Bottom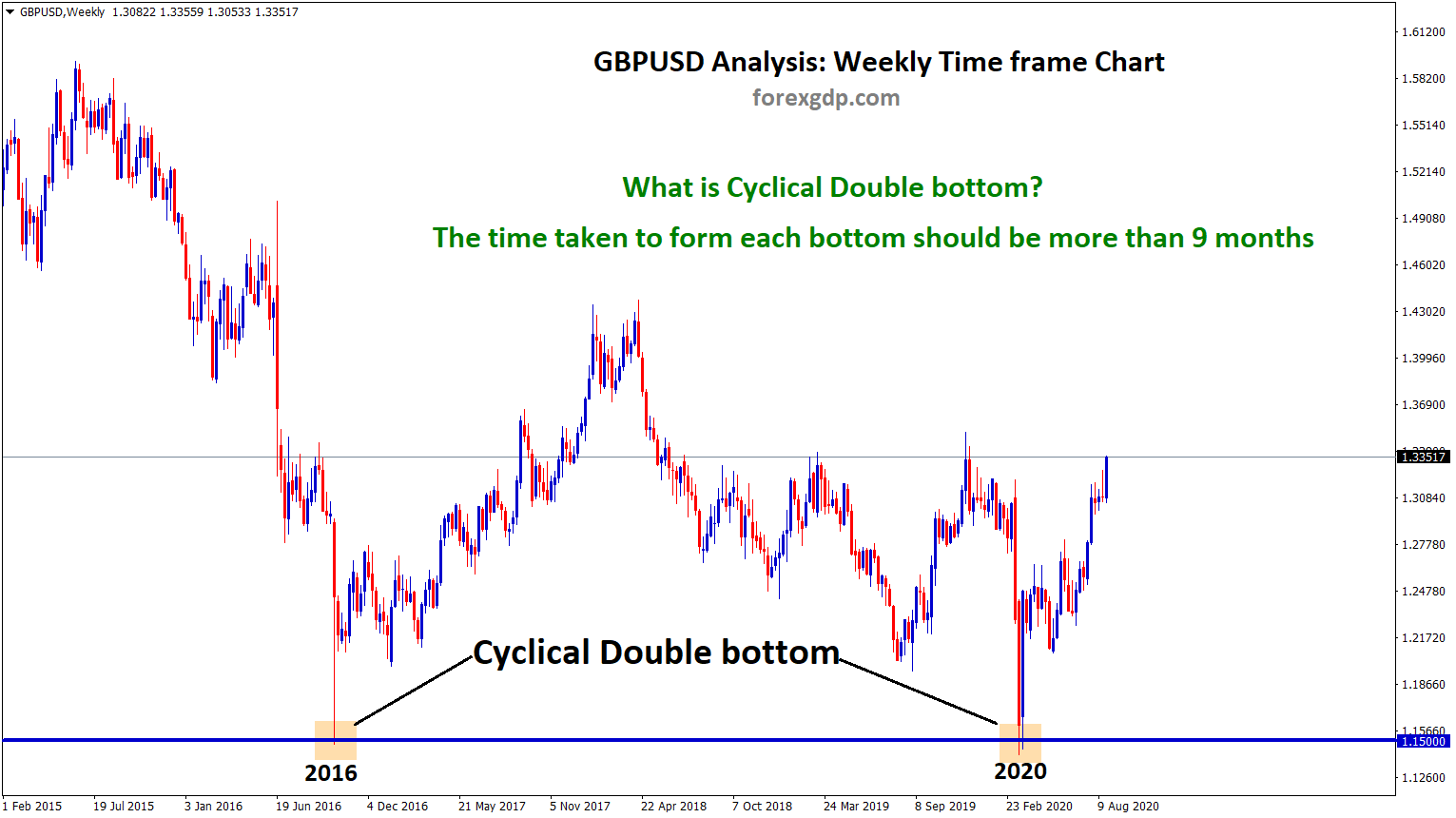 GBPUSD formed a Cyclical Double bottom pattern in the weekly time frame chart.
Cyclical Double bottom is a rare pattern that gives a quick and powerful reversal movement in the markets. As you can see this double bottom chart, the second bottom has made a quick reversal. 
The First bottom formed in 2016 during the Brexit crisis.
The Second-bottom formed in 2020 during the COVID-19 crisis.
The time taken to form each bottom is more than 9 months, that's why it is considered as a valid Cyclical Double bottom Pattern.
Descending Triangle Pattern
In another view, GBPUSD has formed a Descending Triangle pattern by creating lower highs and equal lows.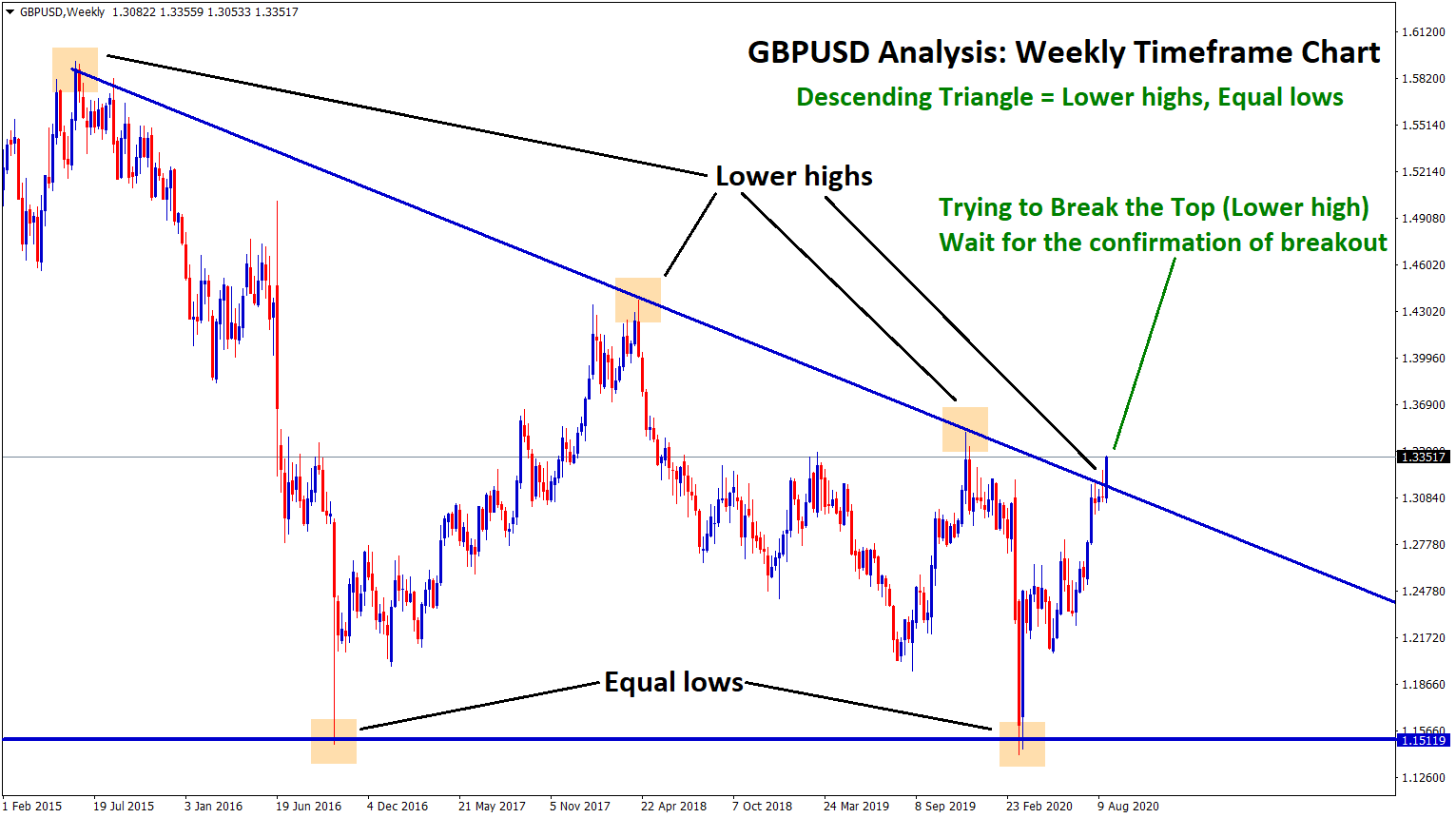 As per the Descending Triangle pattern, now GBPUSD trying to break the top (lower high) of the triangle. If the breakout happens, we can expect a huge rise in GBPUSD forex pair.
Let's wait for the confirmation of Breakout or reversal for entering Long term trade on GBPUSD.
How to trade this Double bottom and Descending Triangle Pattern? Check now.
USD remains weak
US FED Powell clearly states on Symposium speech,  "Central bank wait for achieving average inflation to shoot up 2% target", Even after achieving the inflation target, the interest rate remains low. 
FED has no idea of using Yield curve control tool to stabilize the economy.
This had frightened investors mind to sell US Dollars. which in turn makes the USD weak. This is one of the main reason USD is getting weaker among all USD currency pairs.
The overall outlook of Dollar remains weak due to the above reasons.
Now, some of them are thinking about Trump and Boris is not going to give hope to their children's future.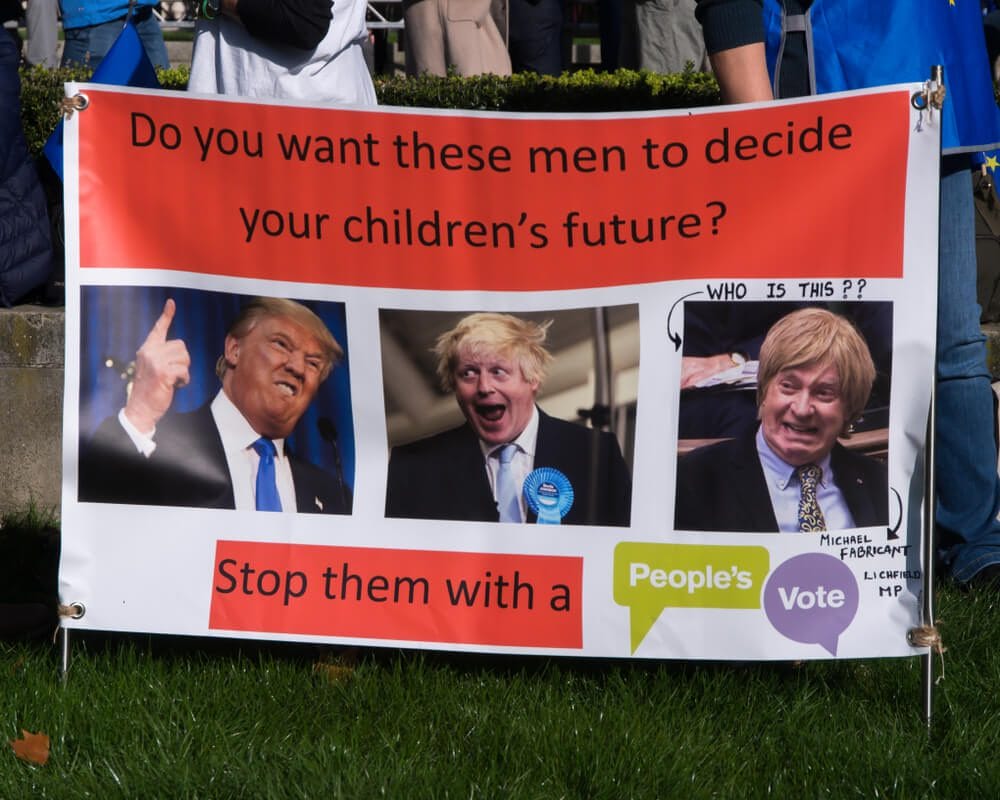 UK transport minister told officers and staffs to get back to offices for work, as usual, this was helped Pound economy to recover from unemployment since March 2020.
Brexit talks earlier this week outlook remains uncertain, but trade deal will be signed at the end of September as per UK chief negotiator told. Fisheries remain uncertain in every round of talks between the EU and the UK. The UK seems benefits to own not to care about EU people in negotiations, this is said by EU chief negotiator.
Anyhow if Brexit deal is not smoothened and it will be decided by the UN council, it will suffer both Europe and the UK. But investor still hopes on Brexit deal to complete, buying on Pound is still high versus US dollar weakness. Long term view on GBP looks very bullish If Brexit deal gets completed.
Get Each forex signal with Chart Analysis and Reason for buying or selling the trade which helps you to Trade with confidence on your account.
Please Don't trade all the time, trade forex only at best trade setup.
It is better to do nothing, instead of taking wrong trades.
We are here to help you for taking the trades only at best trade setup.
Start to receive the forex signals now: forexgdp.com/forex-signals/